Welcome to our home!  I love poking around houses, don't you?  Come have a look on our house tour!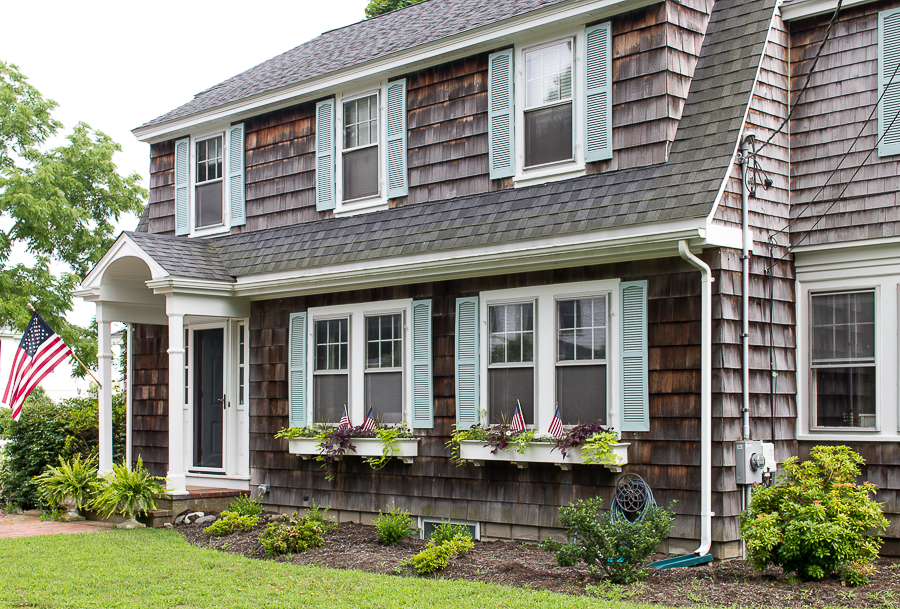 Welcome to our dream home, a 1927 Dutch Colonial by the sea.  We moved in May 2013.  Can't wait to share more as we move from room to room.
We just finished our kids' grown up playroom makeover: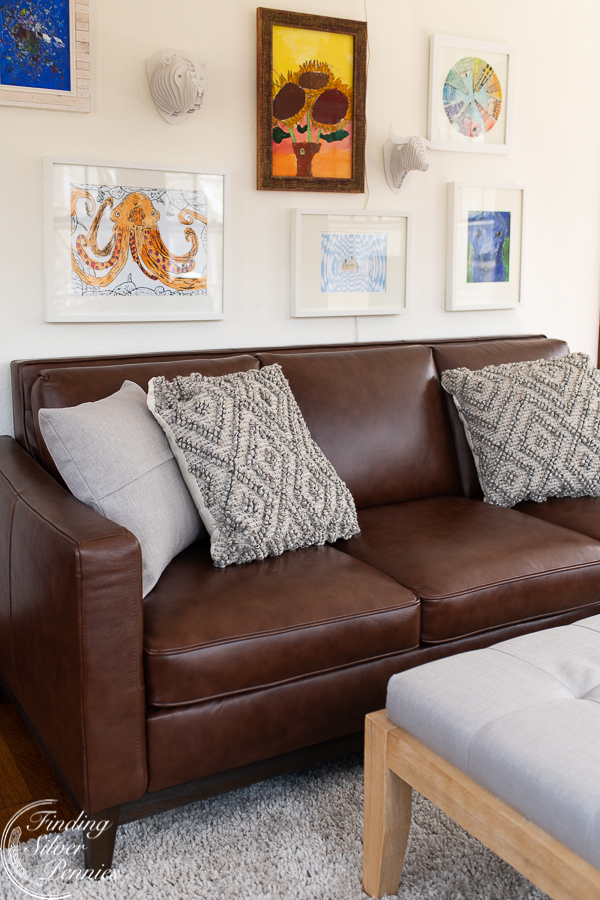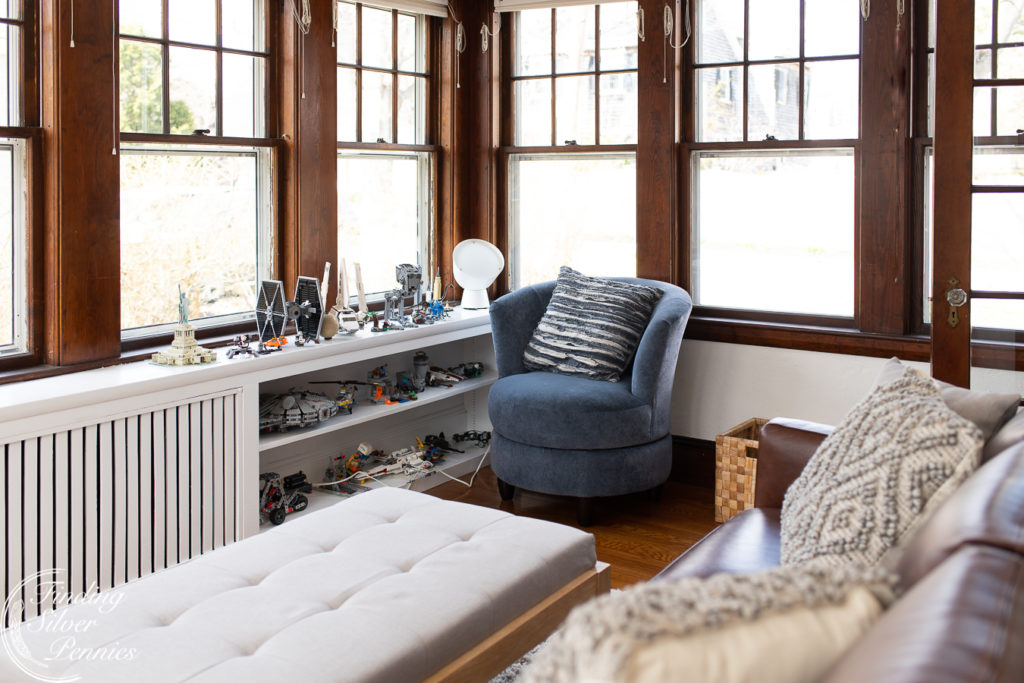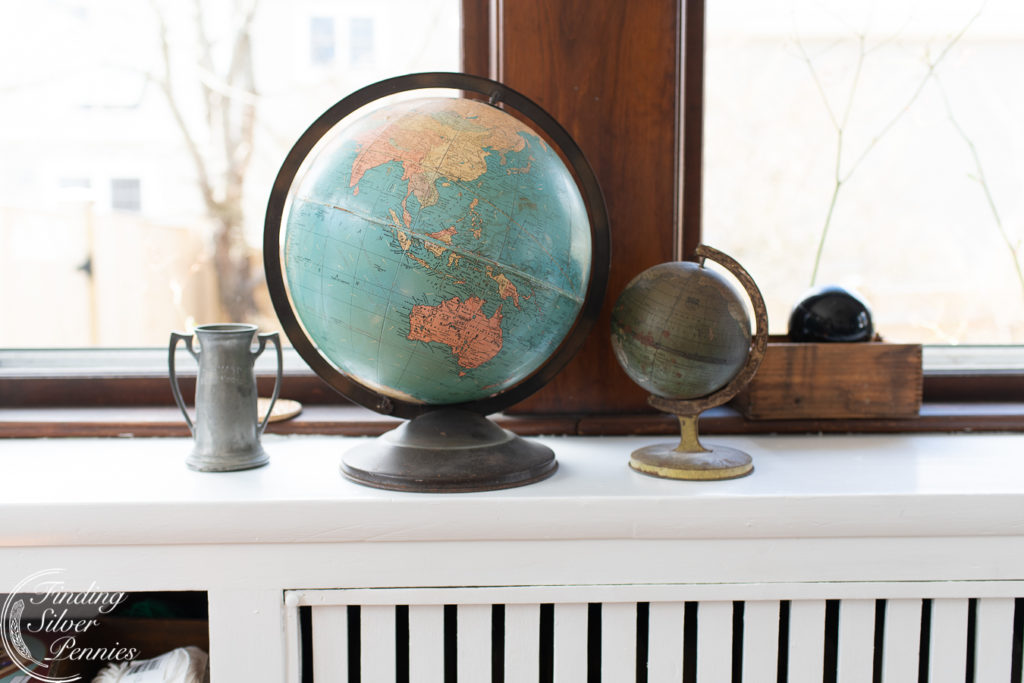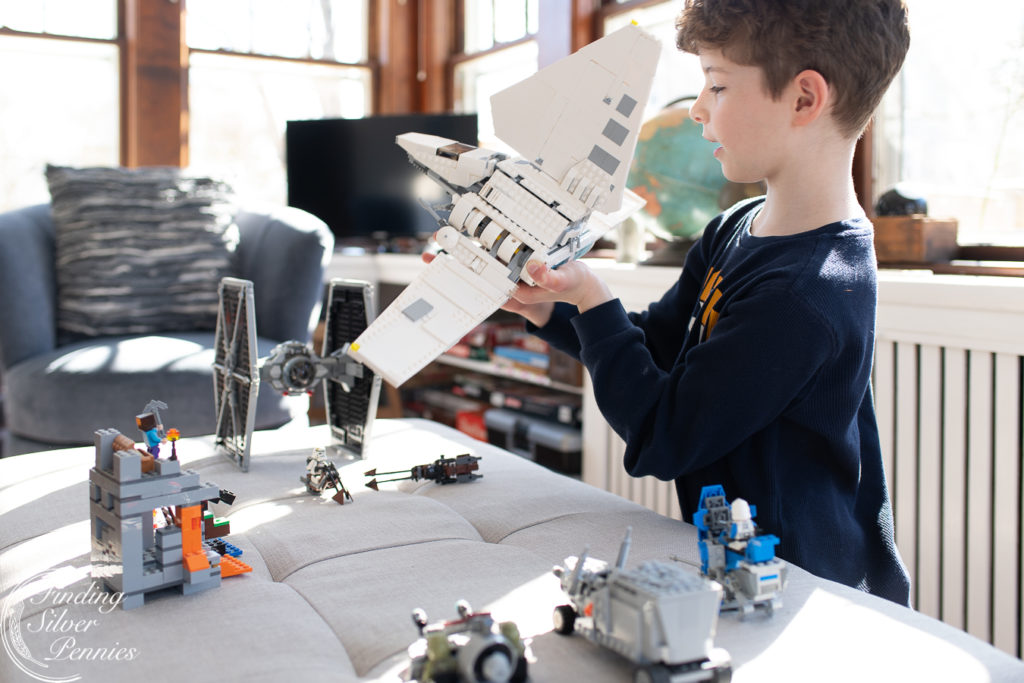 Lovely coastal inspired artwork is perfect for a living room by the sea. LOVING this new piece by Jeanne Stewart: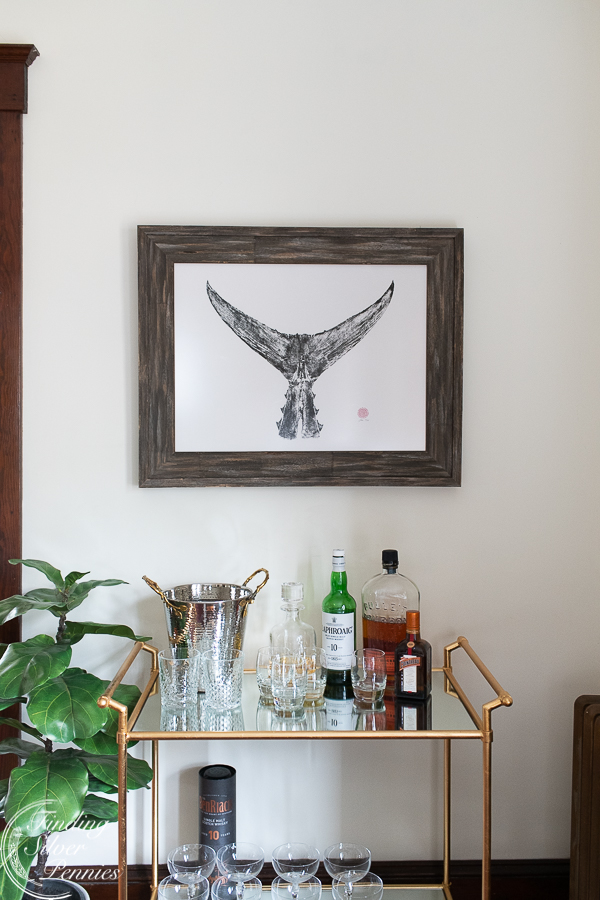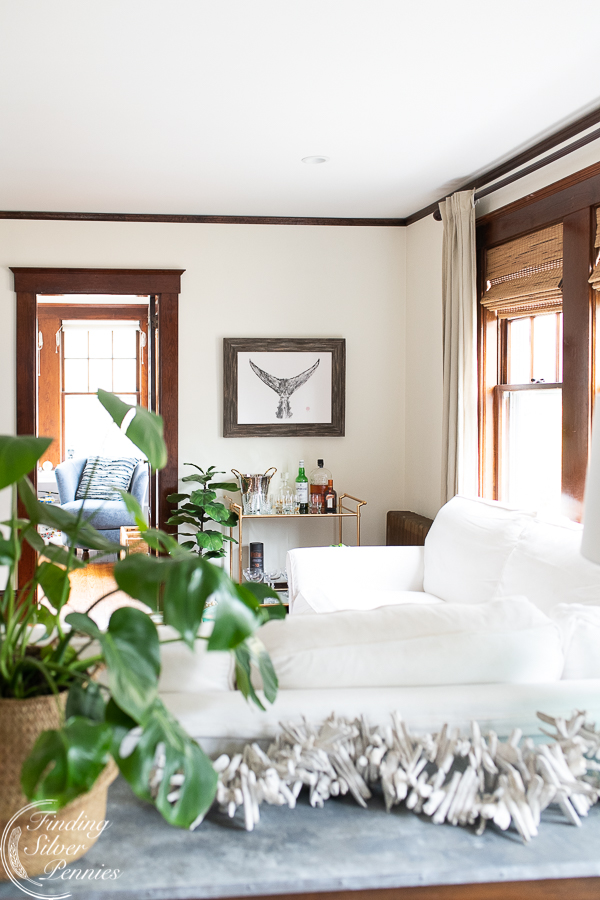 Spring is my favorite season. Here's our spring home tour: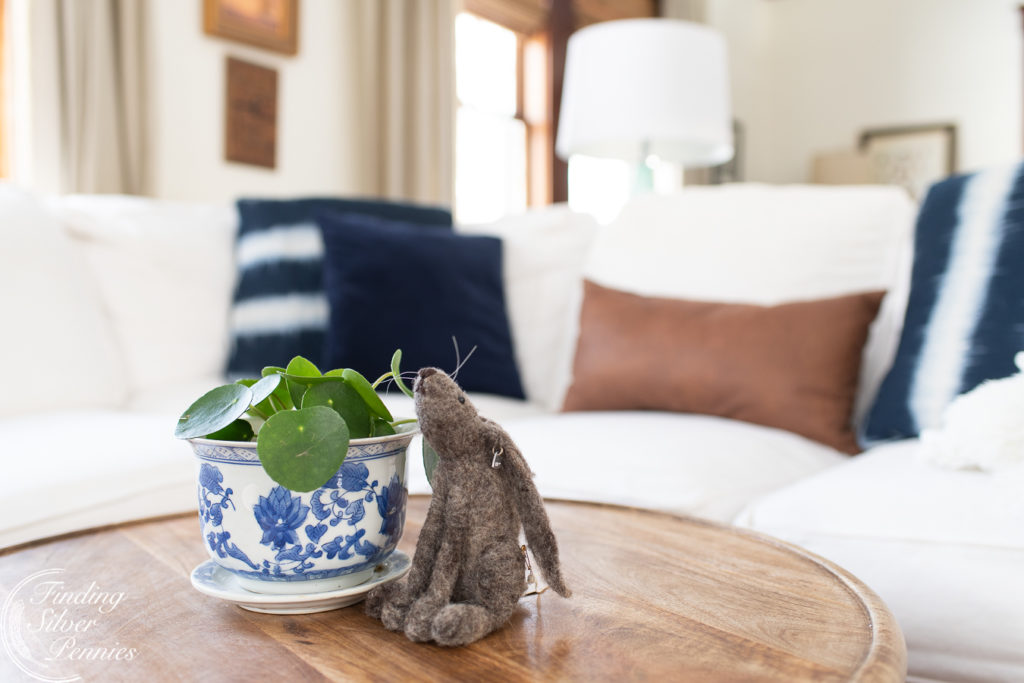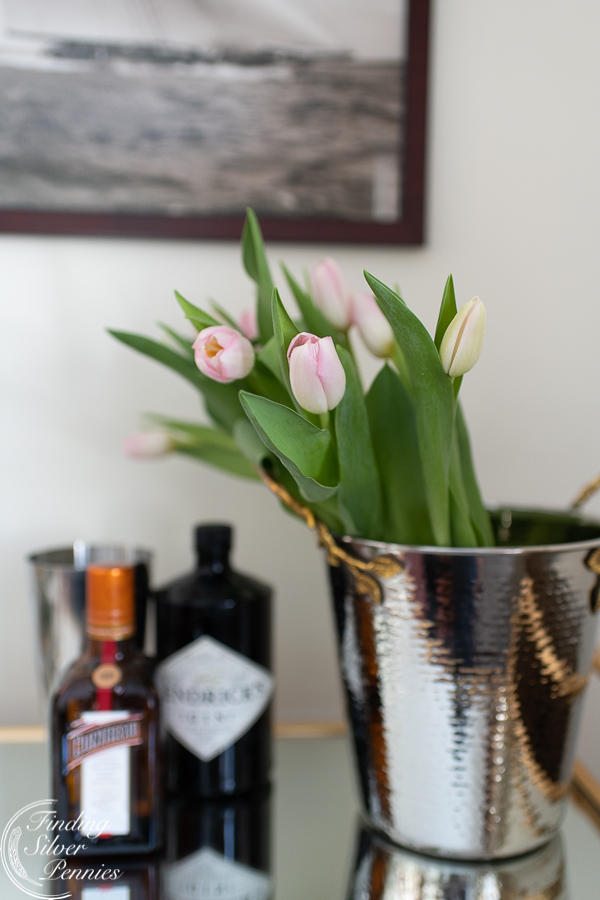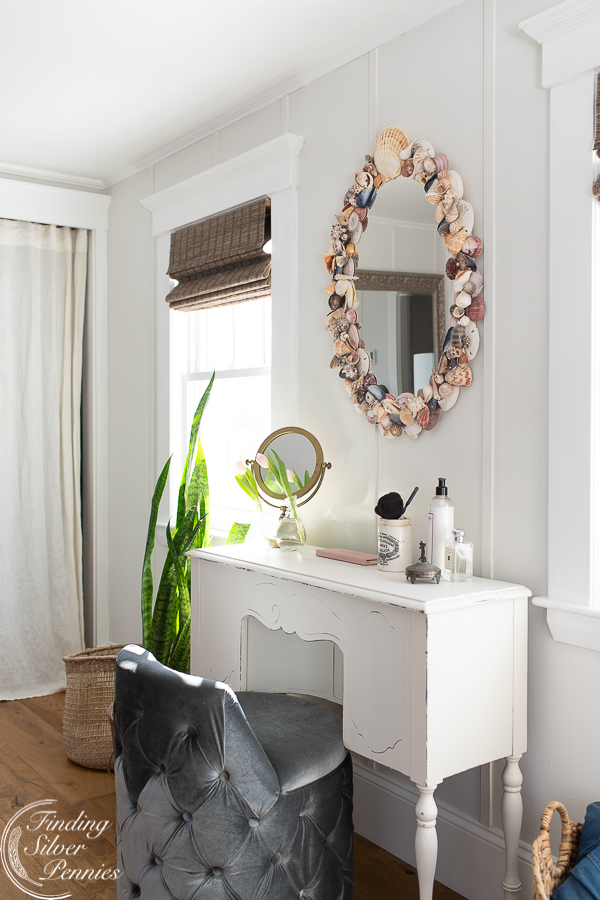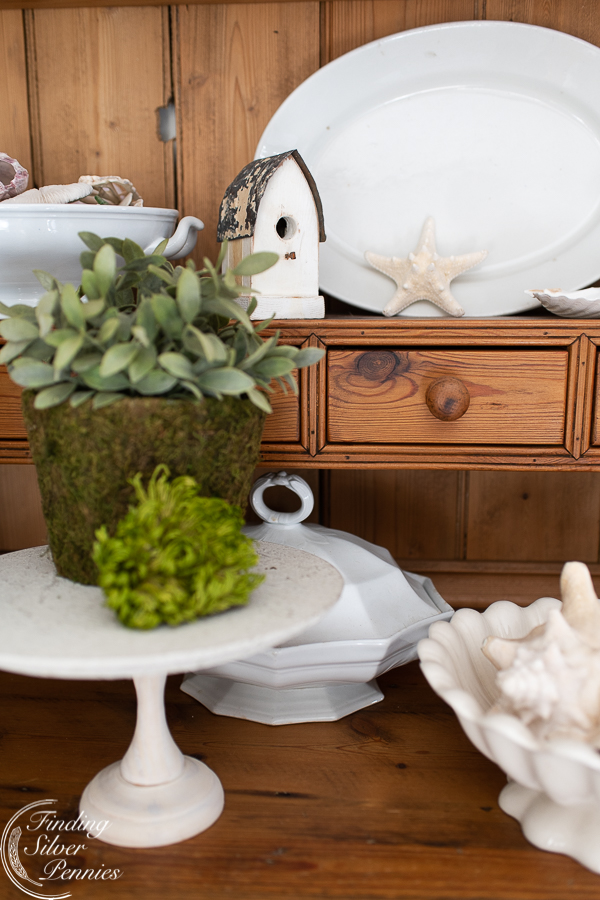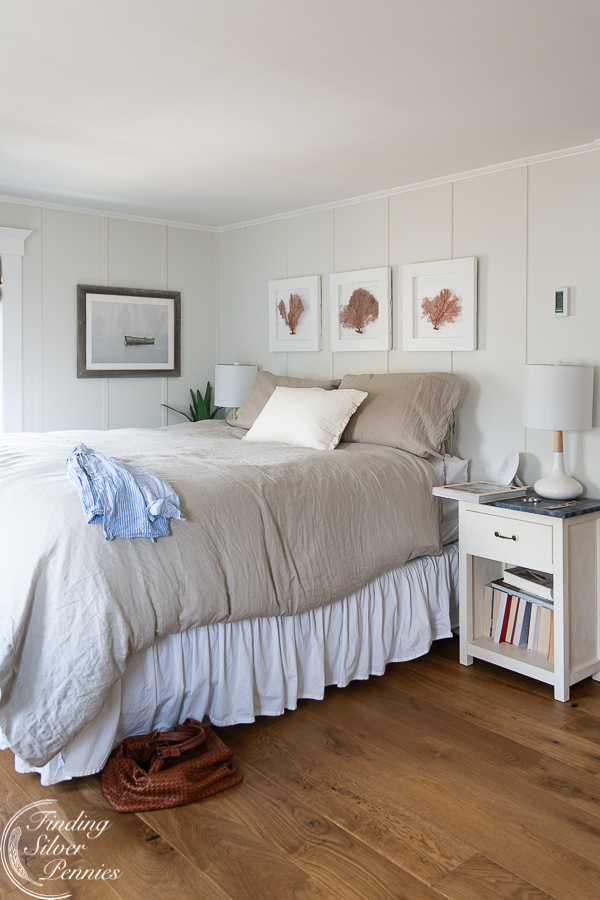 More updates to my husband's home office: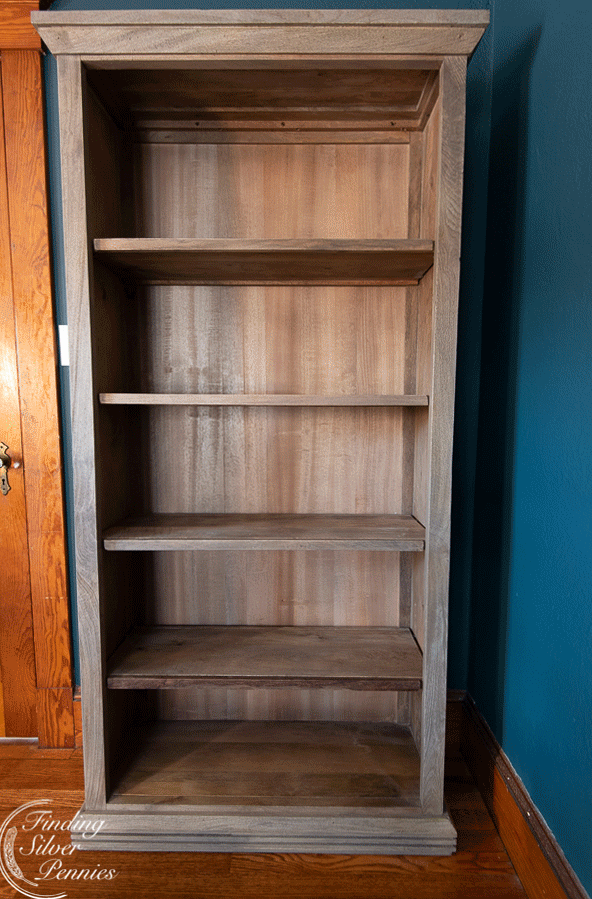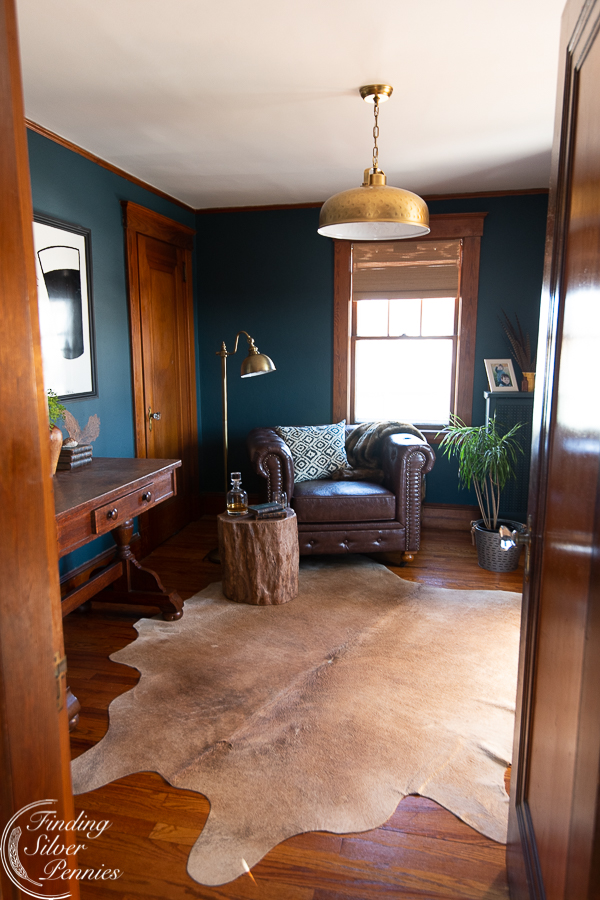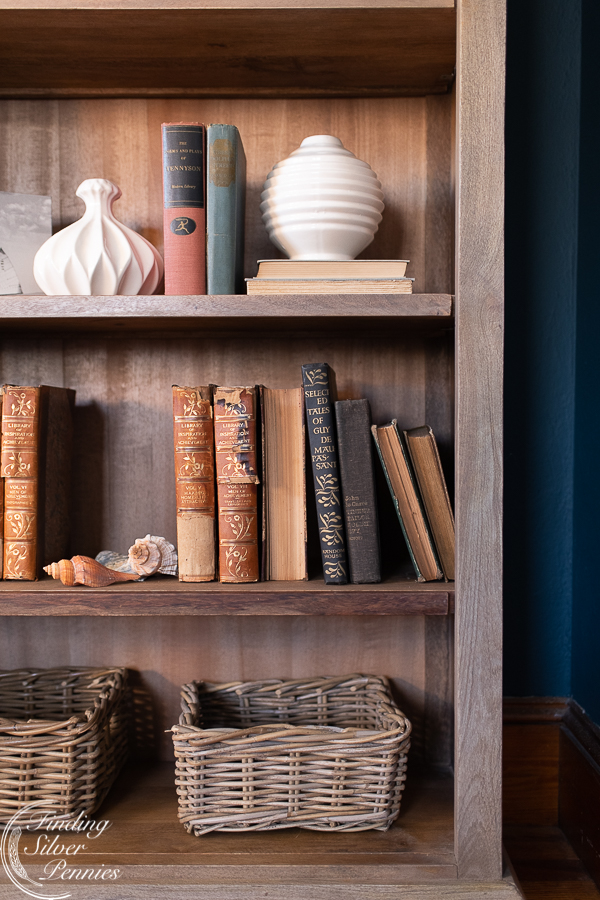 Spring flower arranging made easy!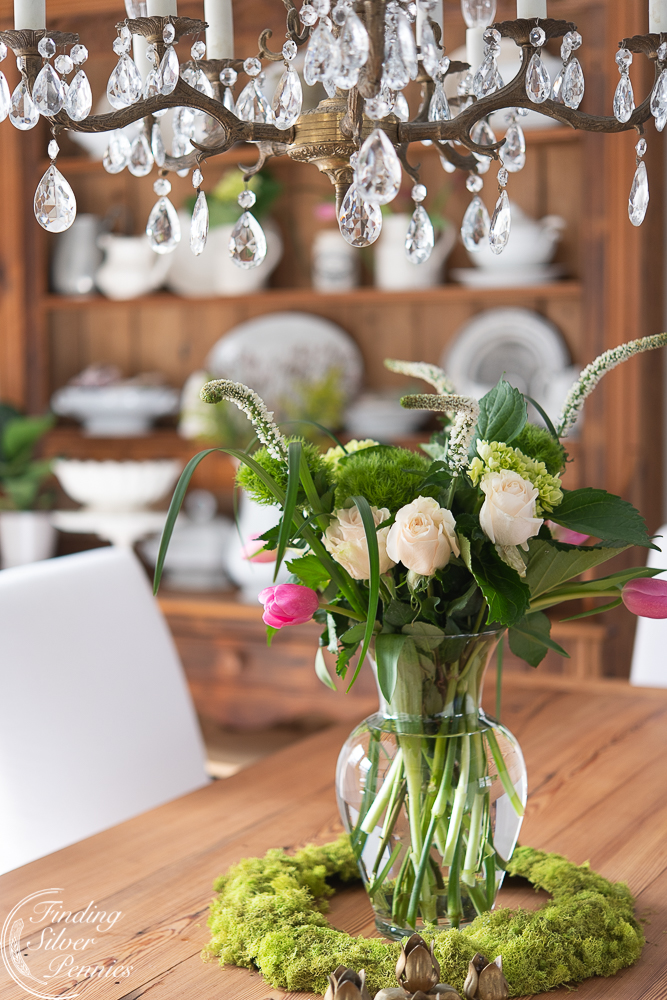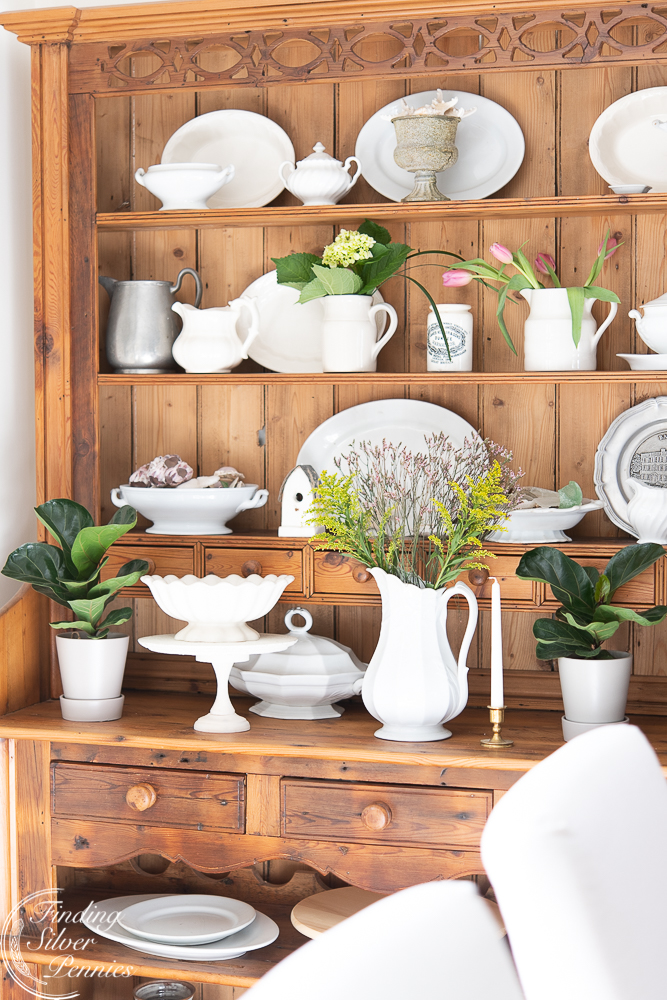 Our home in the snow in February.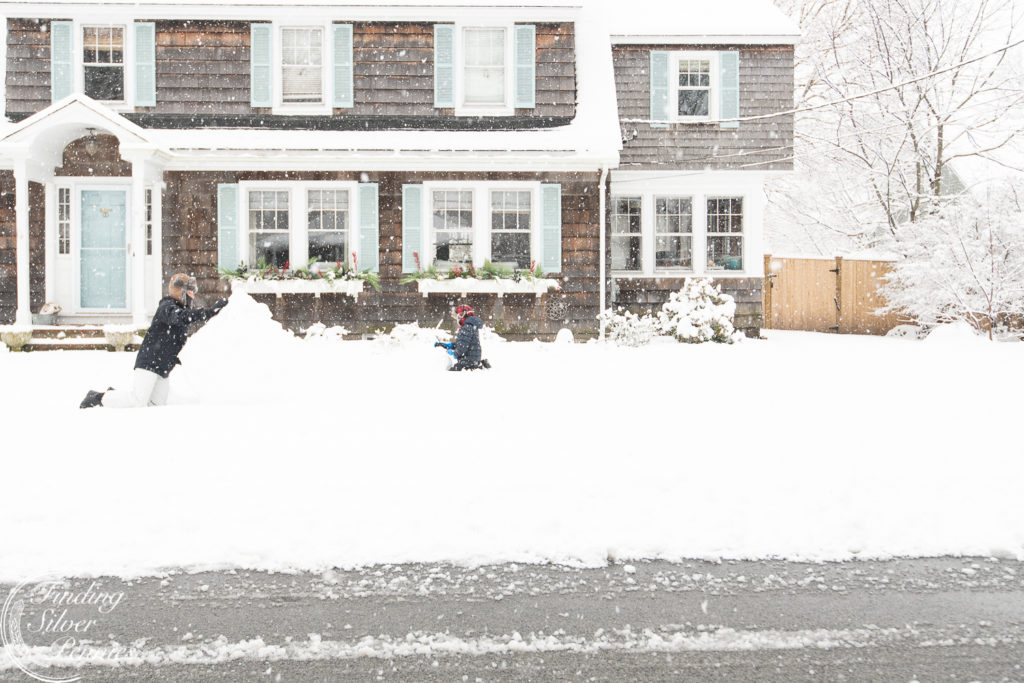 February Vacation Snow Day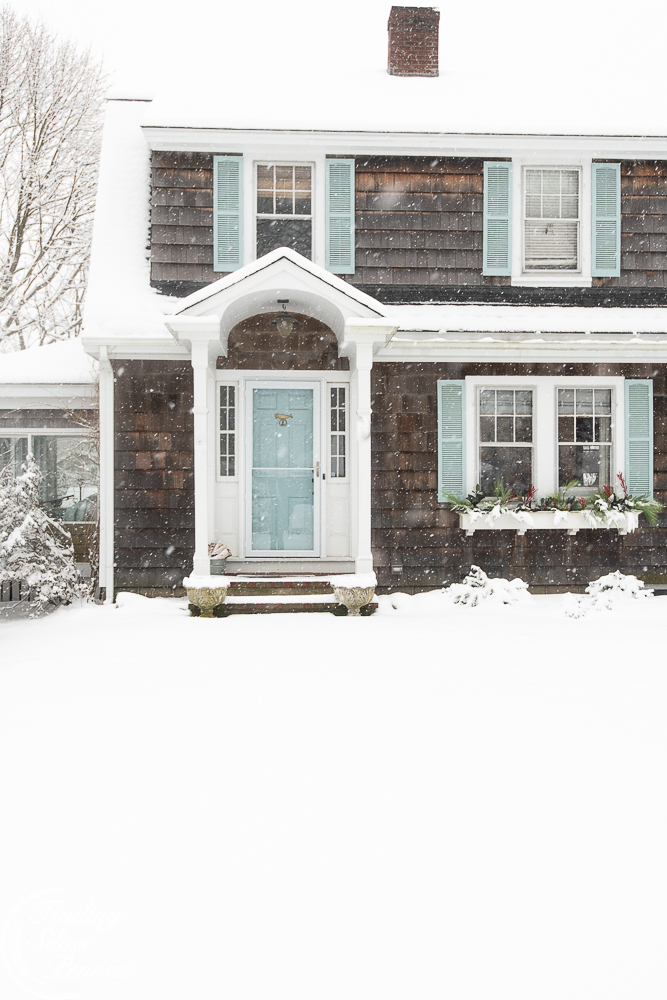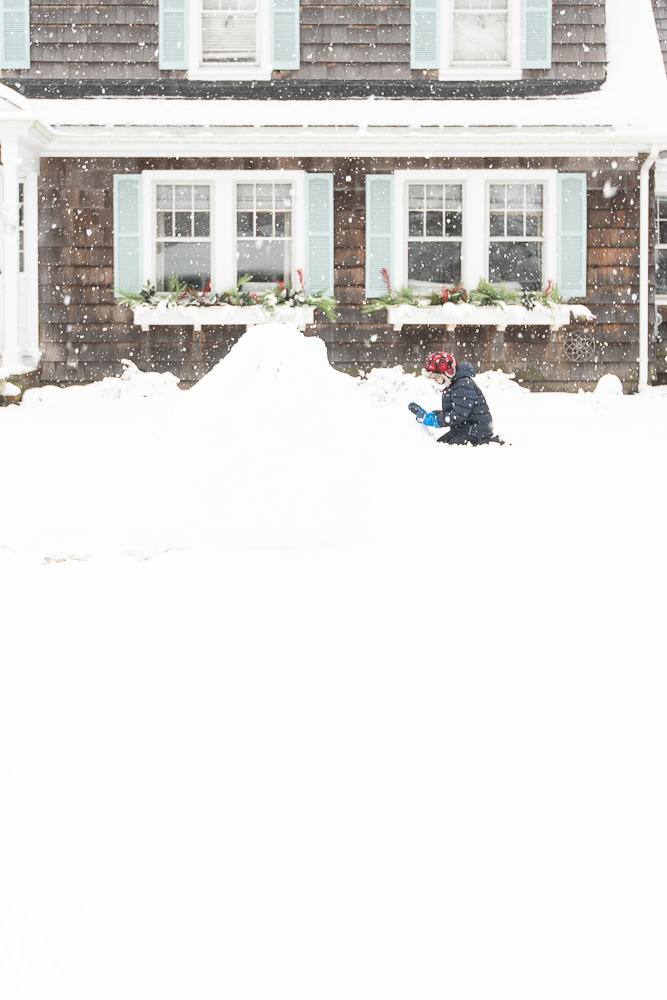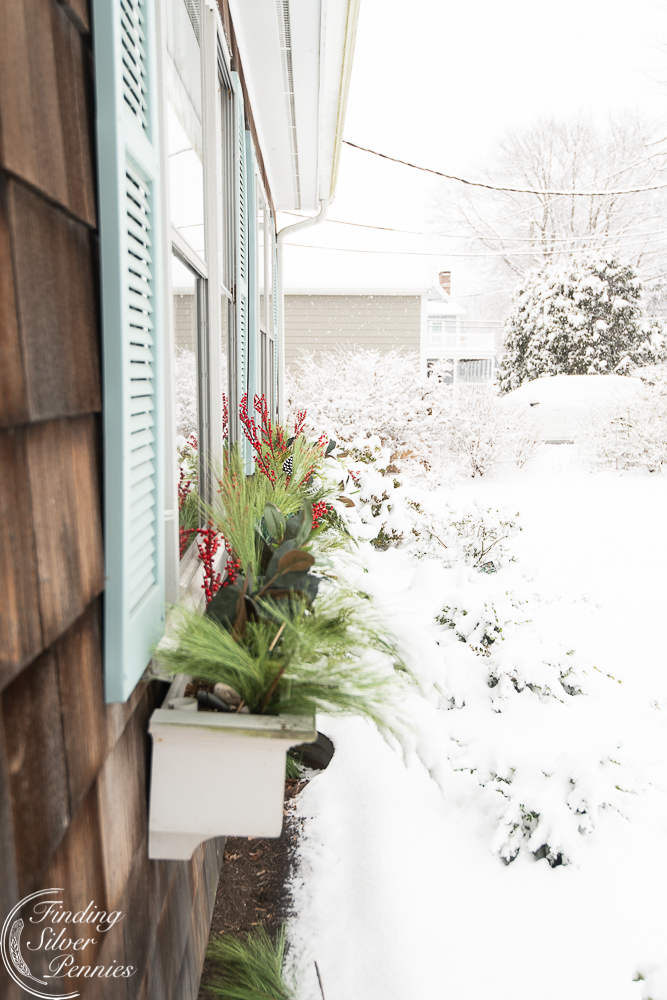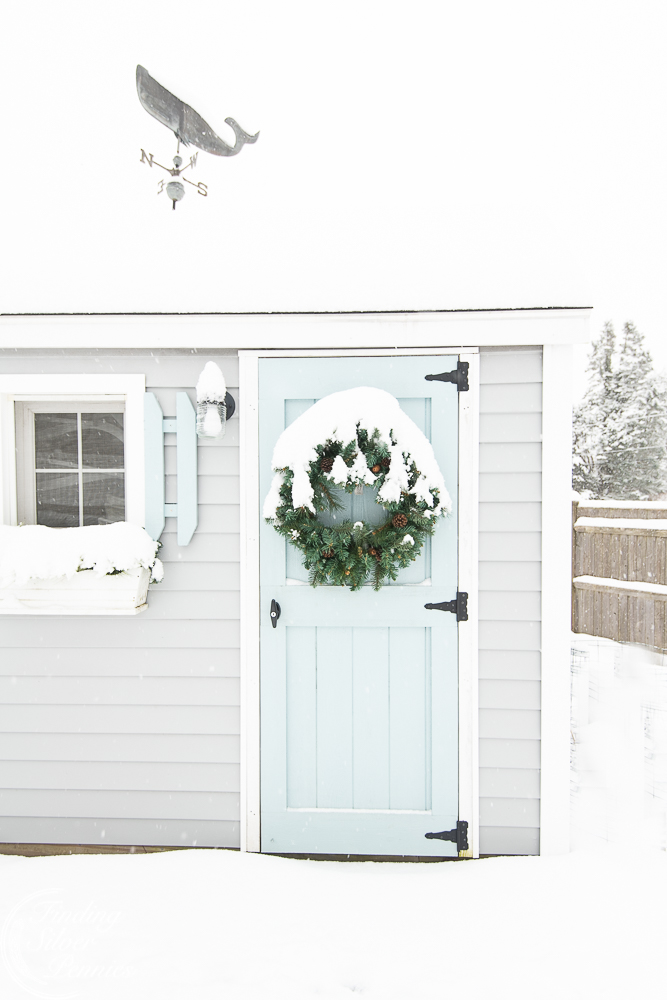 We love festive decorating for Christmas, I shared a few post with Christmas decor this year: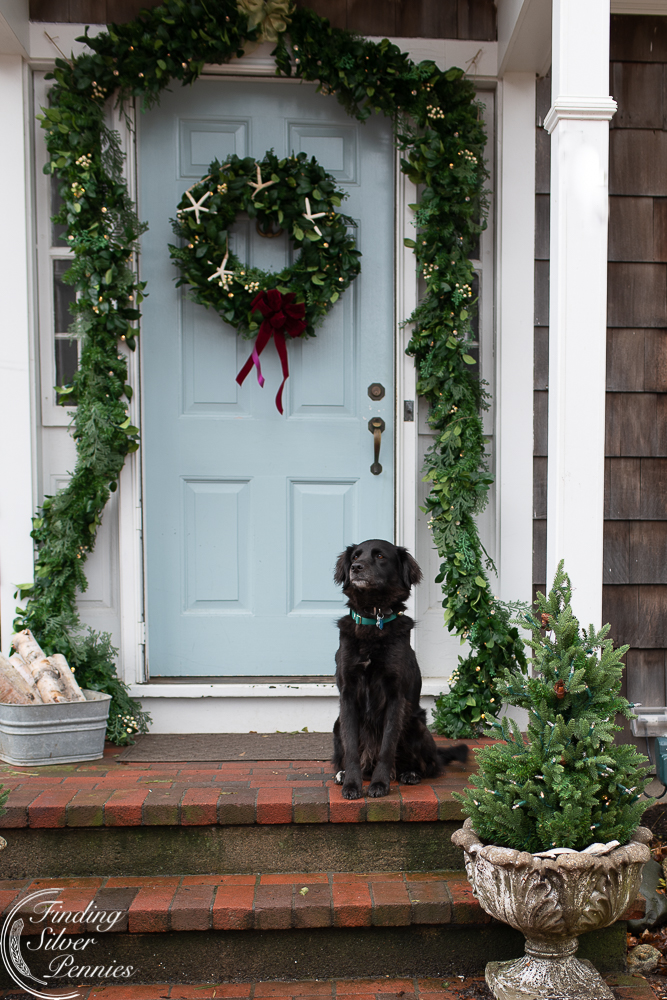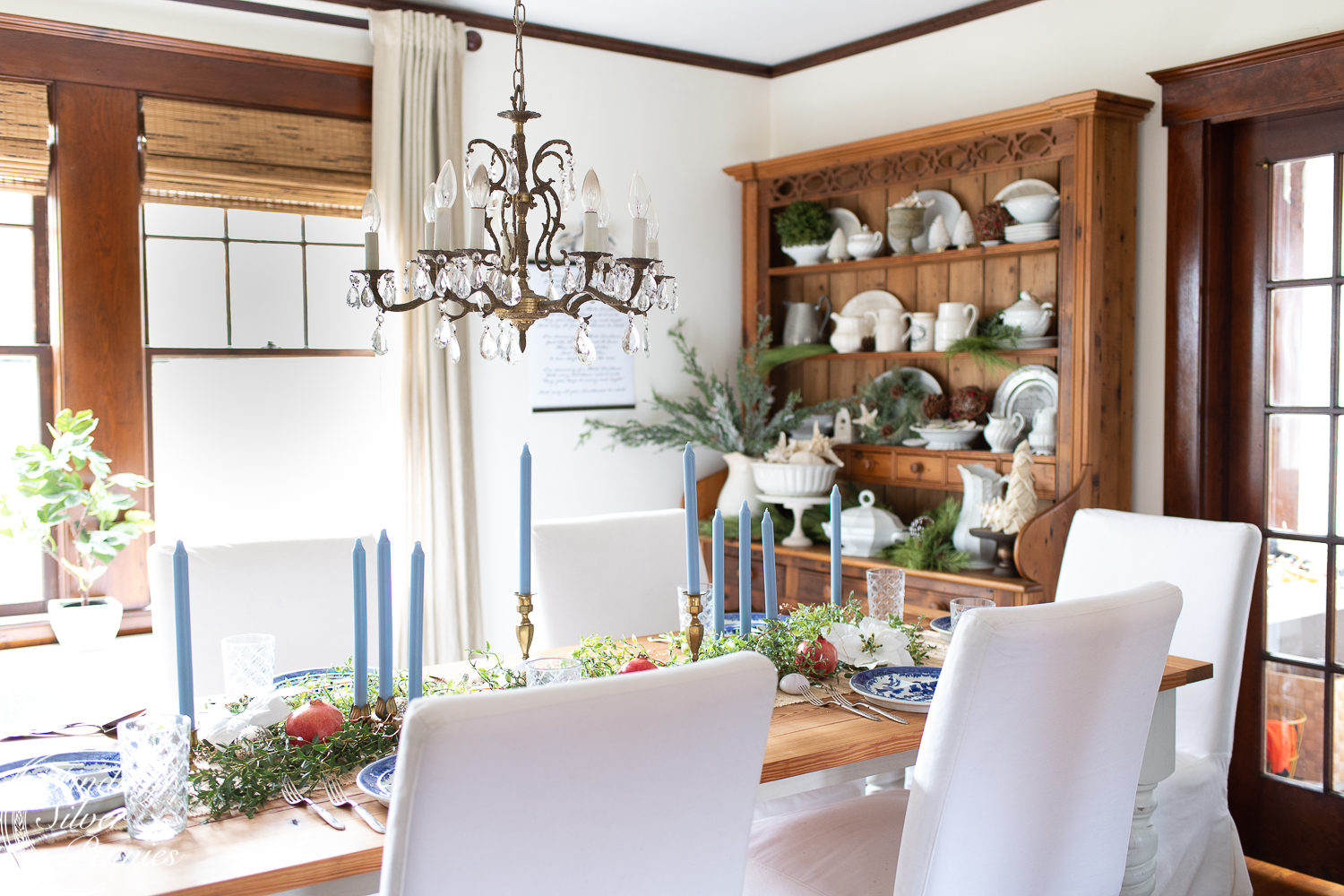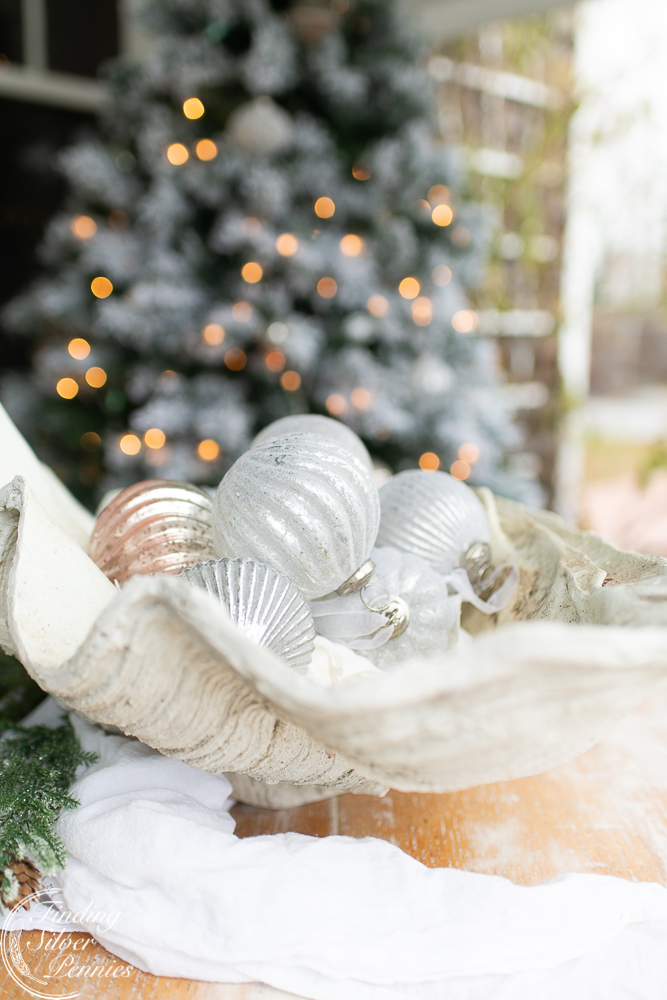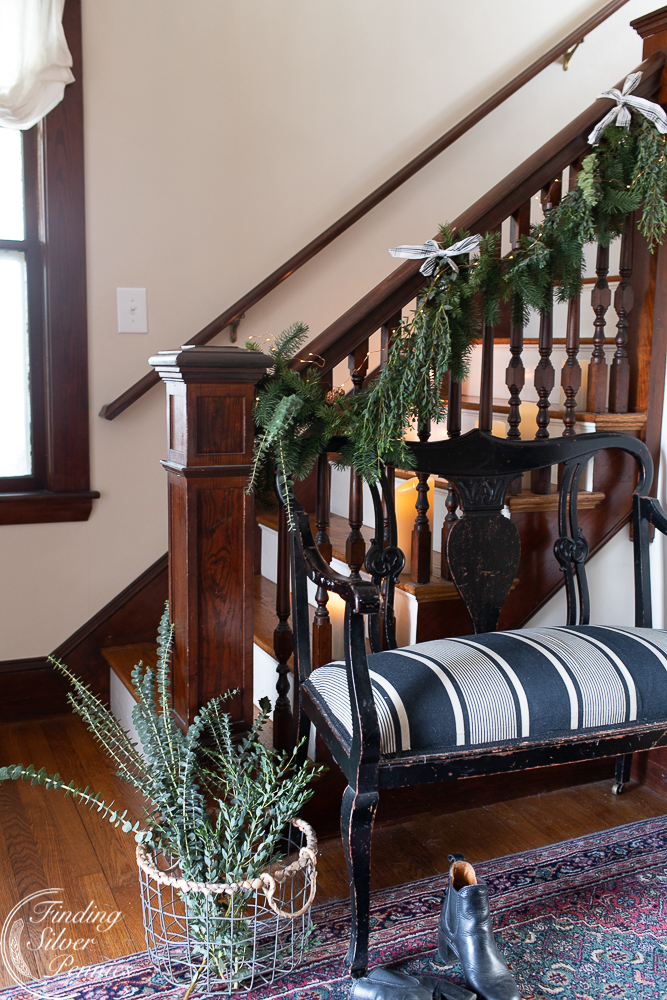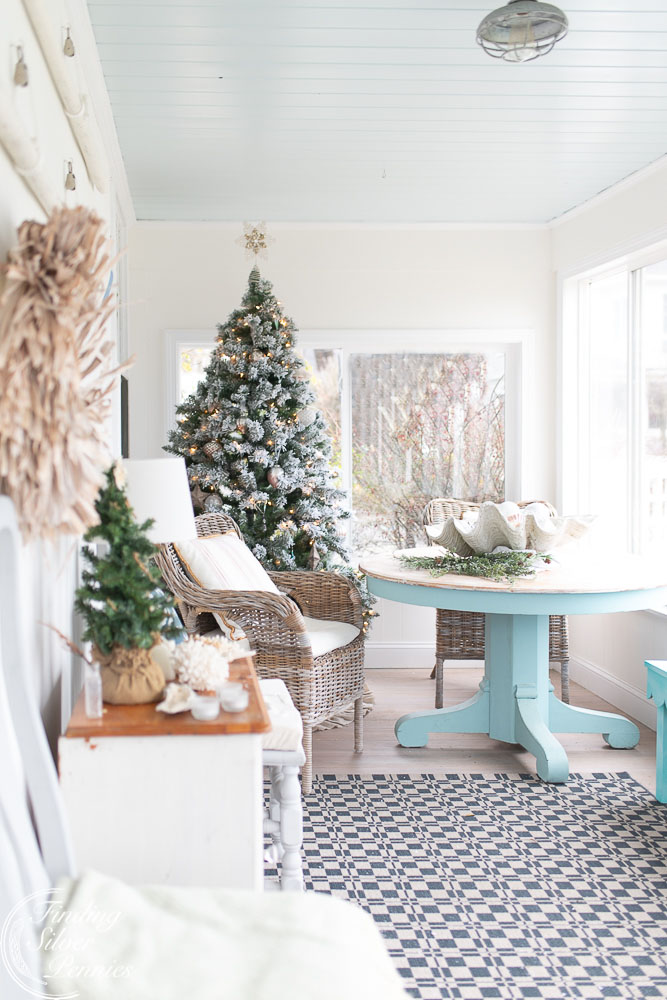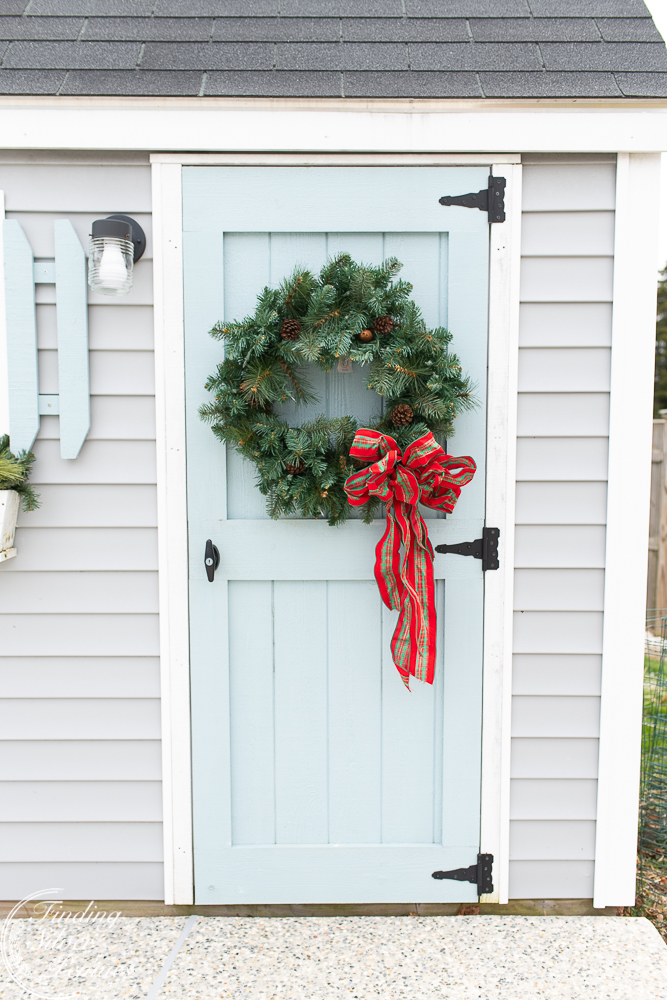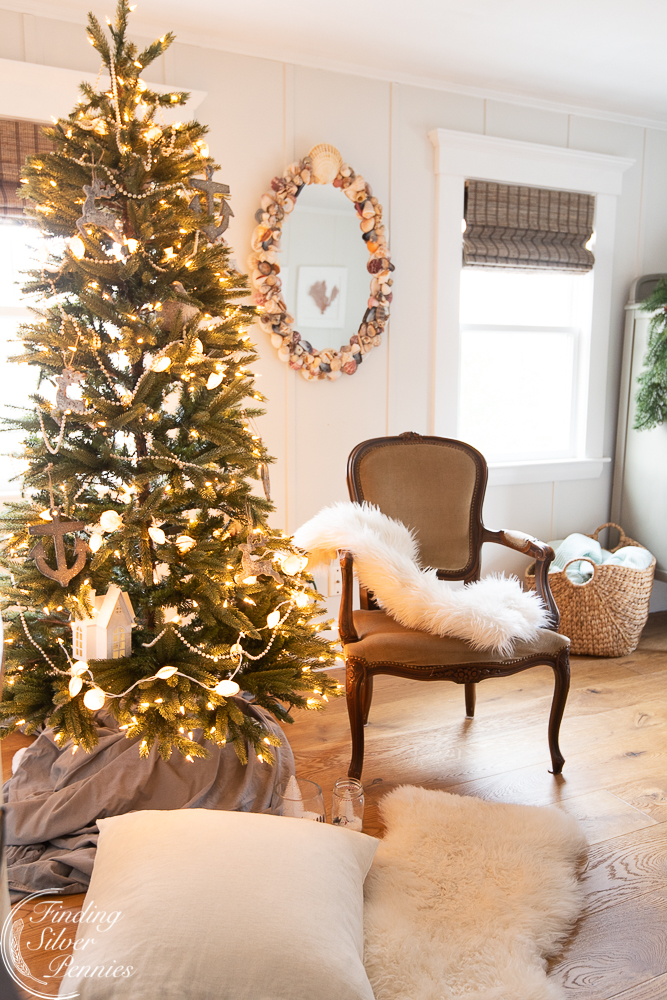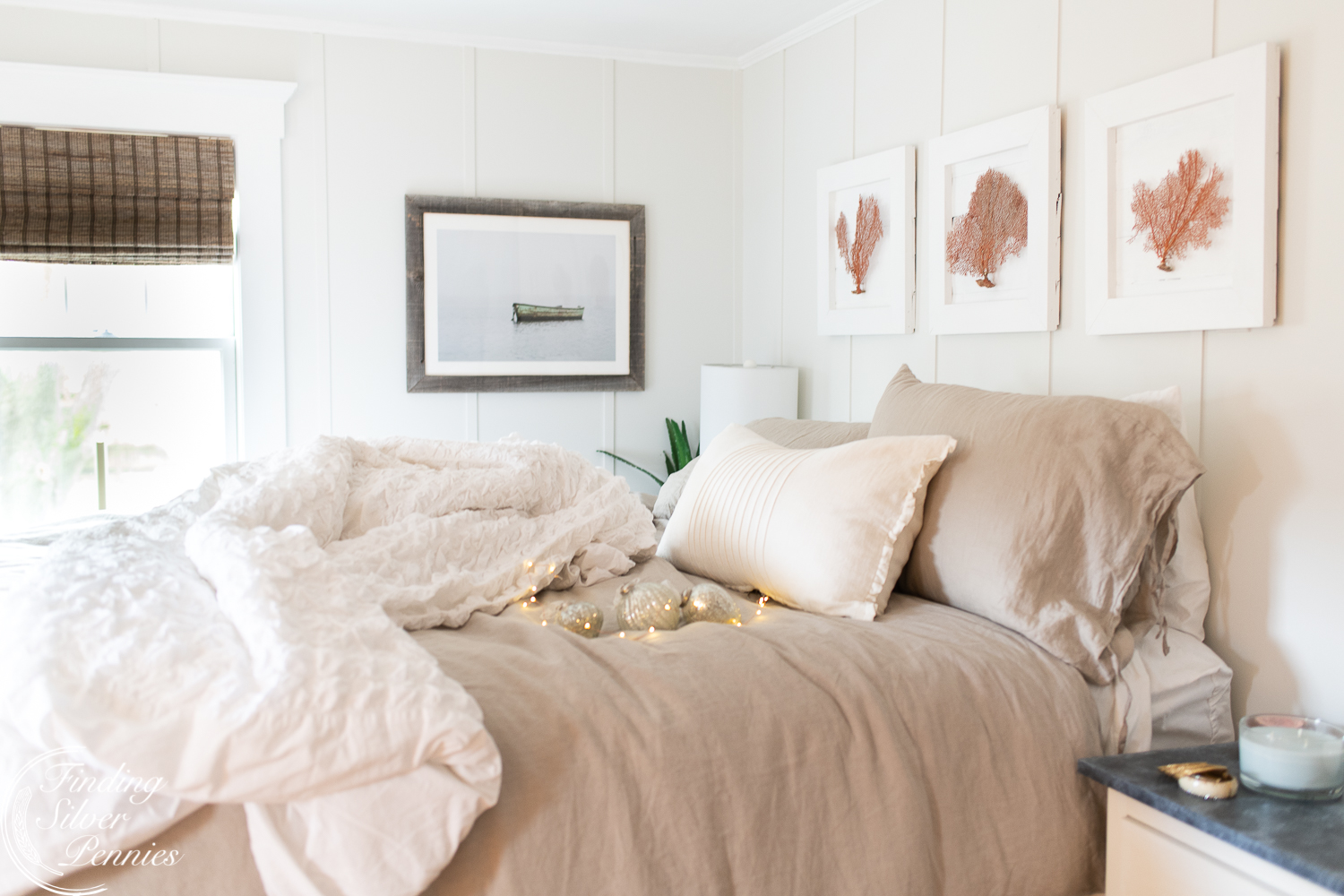 In the fall, my husband's office got a deep, dark, and dreamy makeover.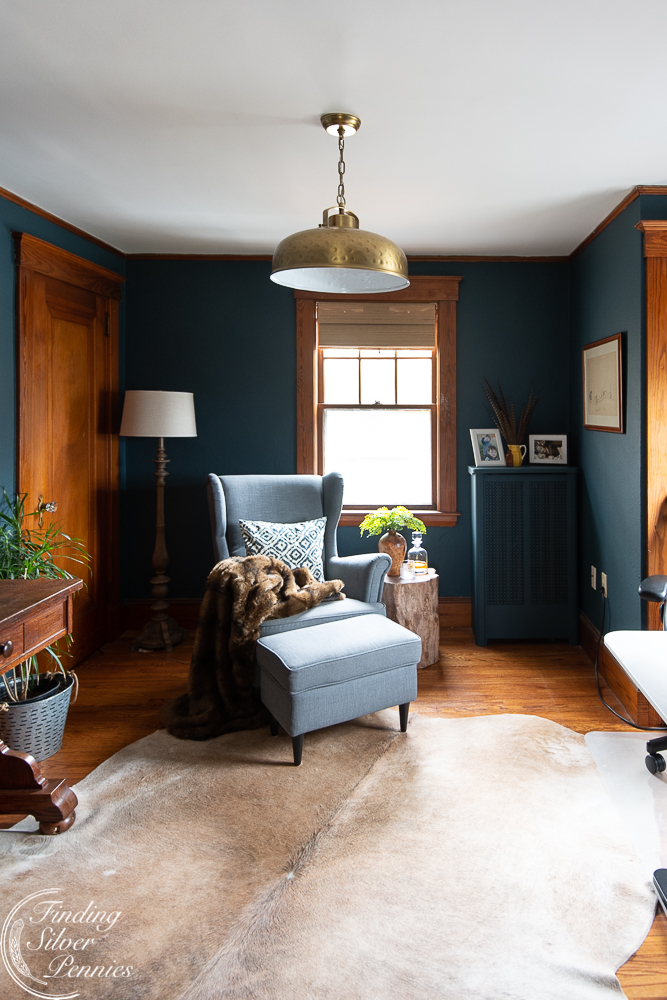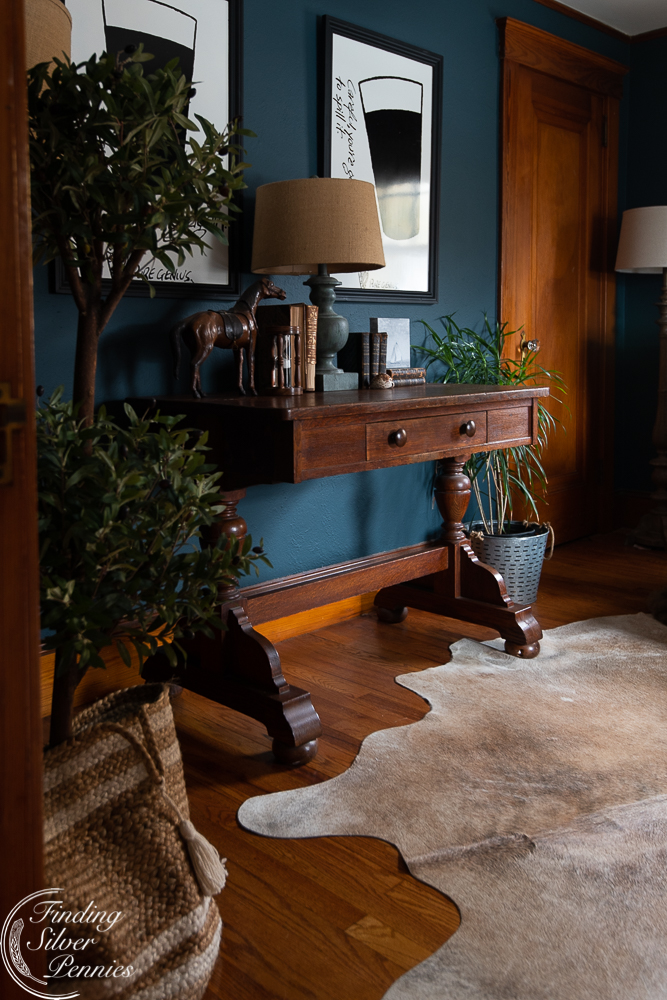 Fall is a lovely time by the sea, especially in our town which closes Front Street for Trick or Treating.
We love Halloween! Halloween Home Tour here.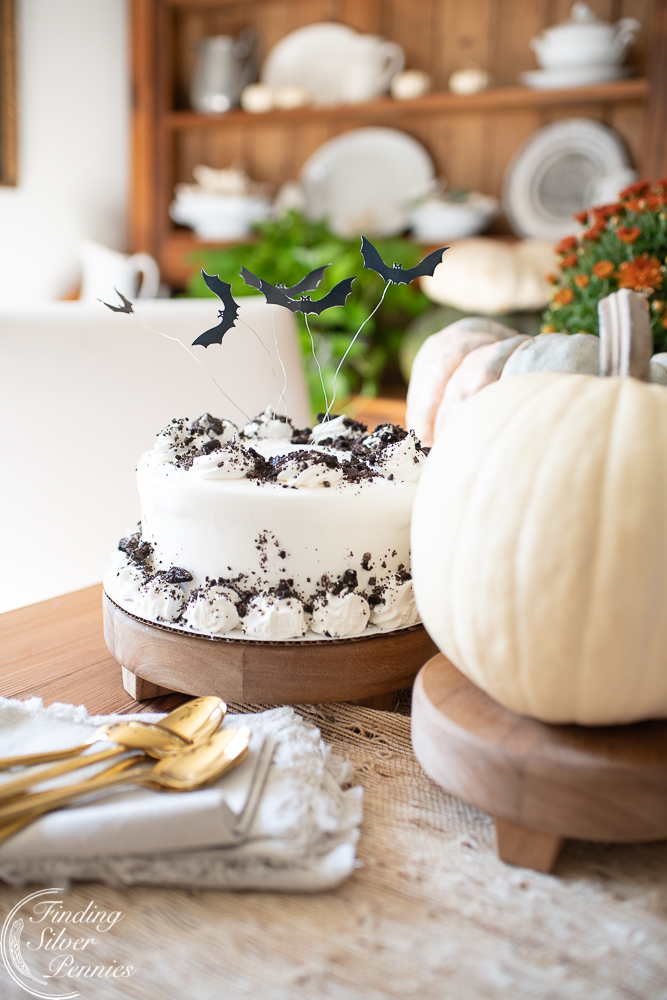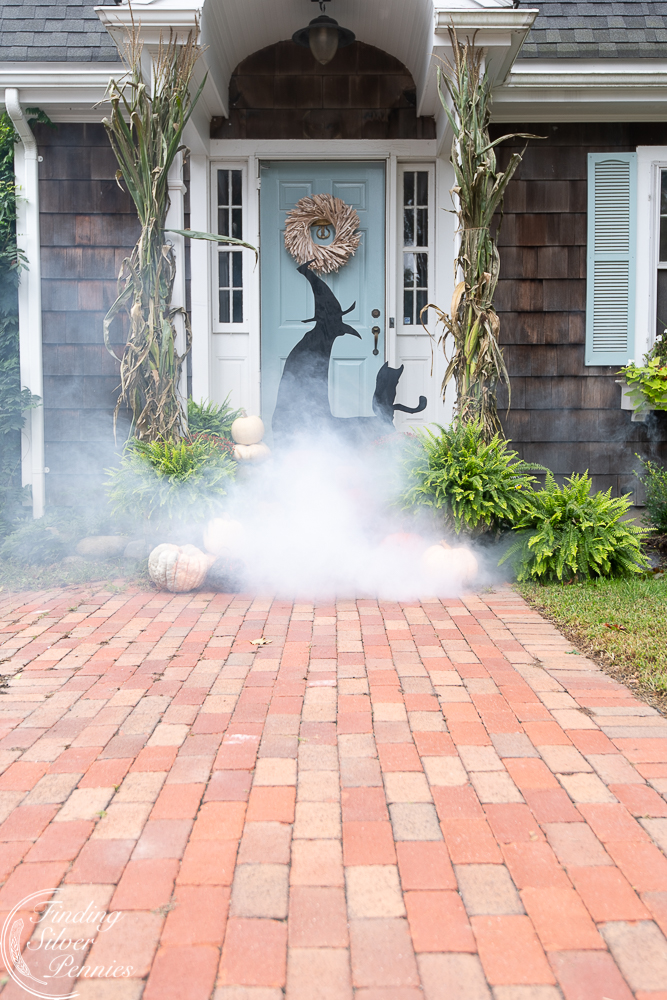 Thanksgiving Tablescape here.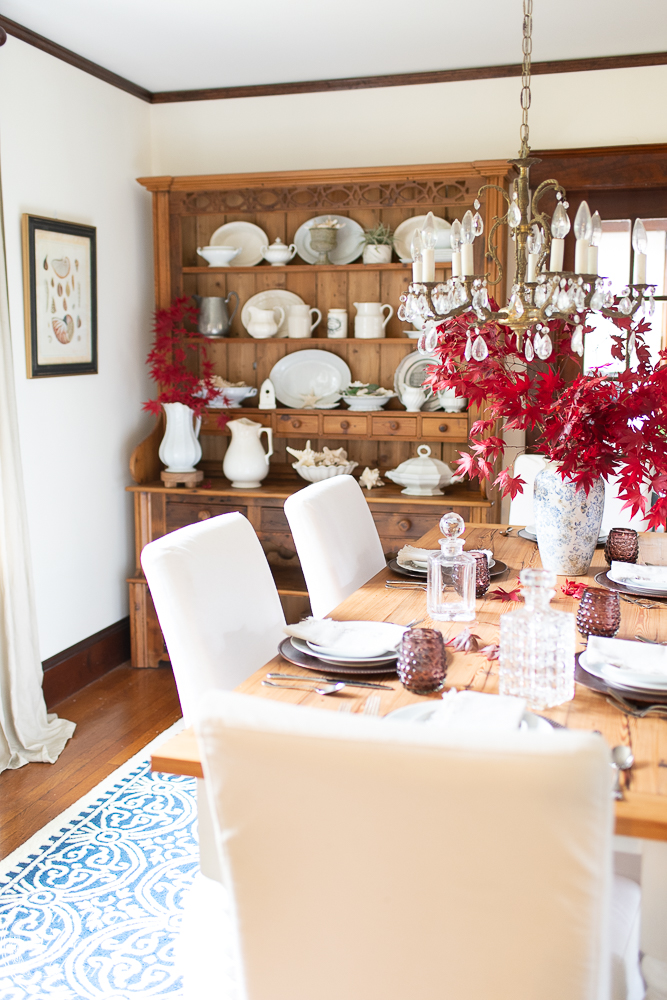 Our Fall Entry here.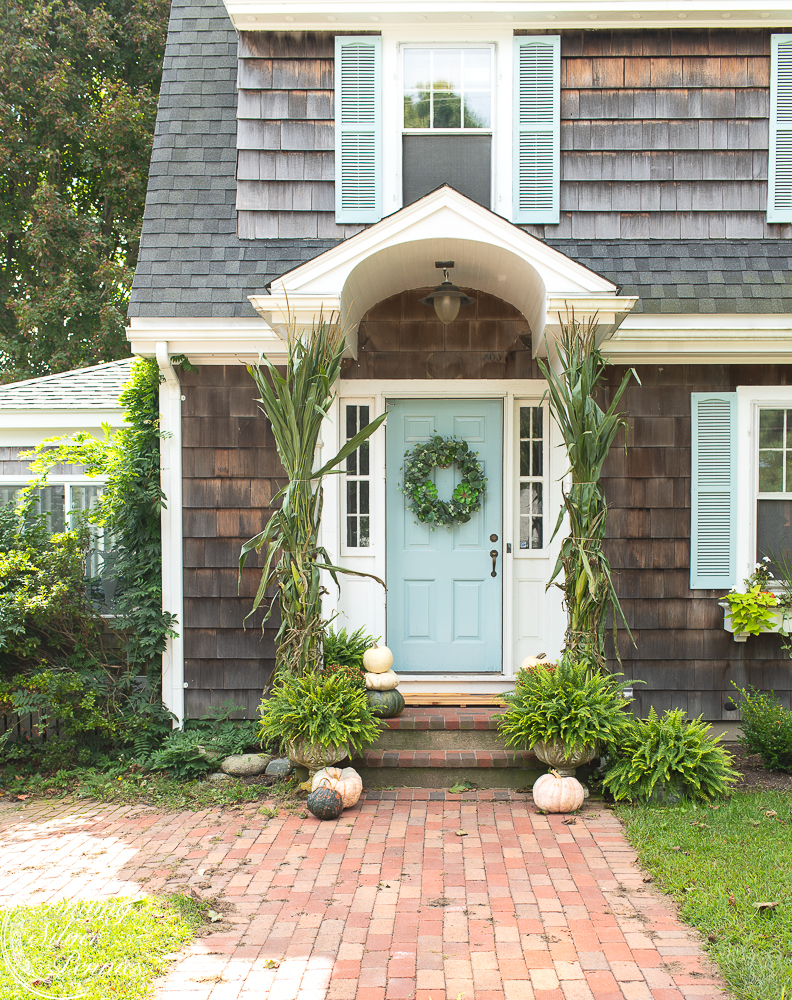 Simple Fall Home Tour here.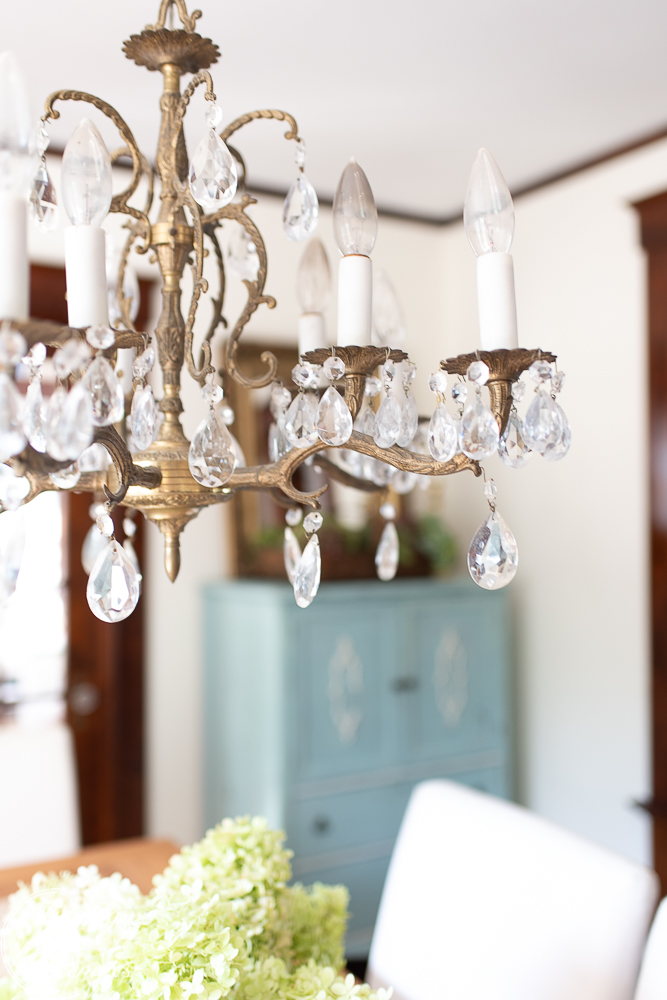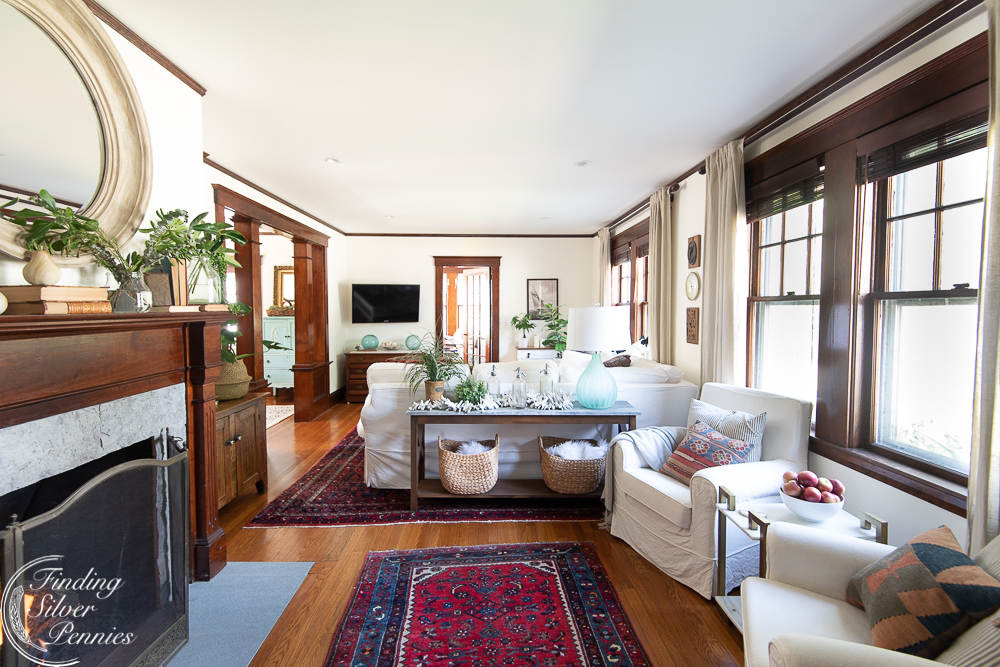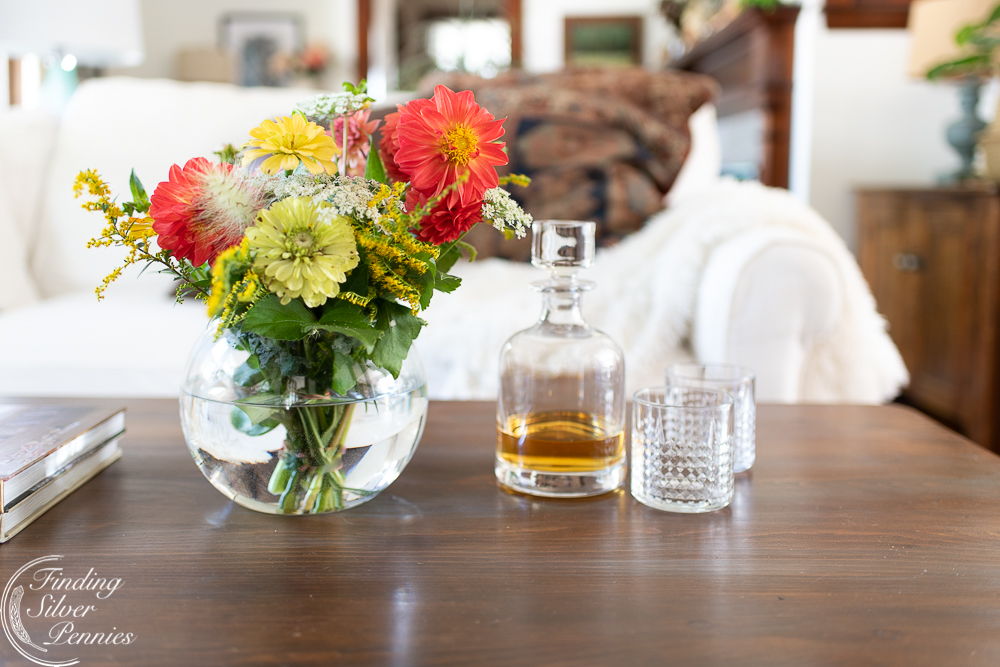 A found and foraged Tablescape here: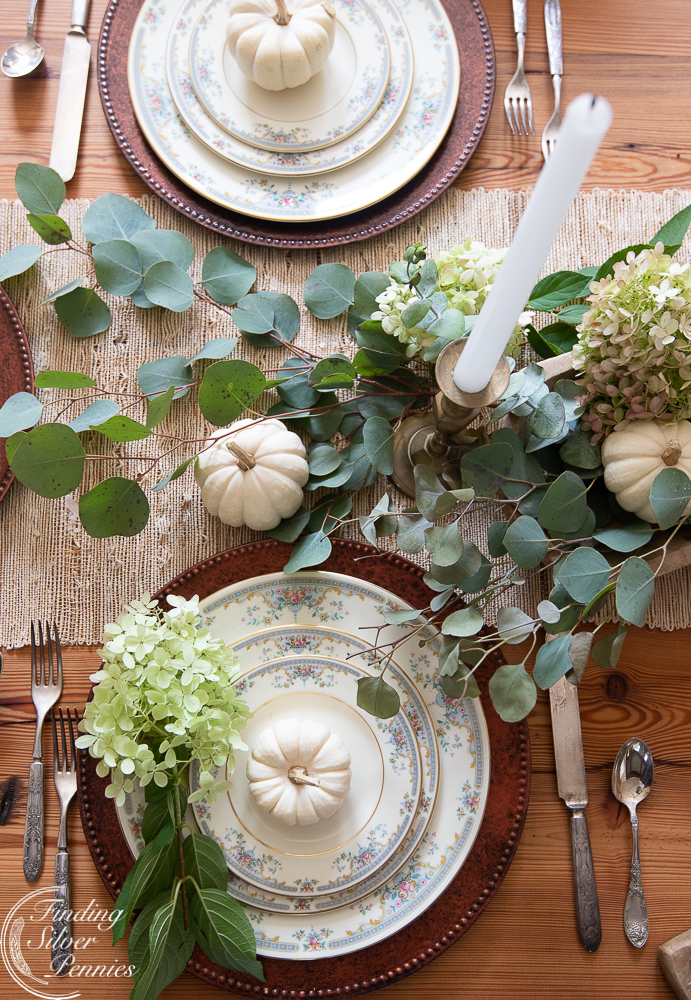 Probably the BIGGEST home project by far is our pool. It was a dream to put a pool in and we started the process last summer, breaking ground March 2018. Here's how are beautiful pool came out, but you can see the whole series here.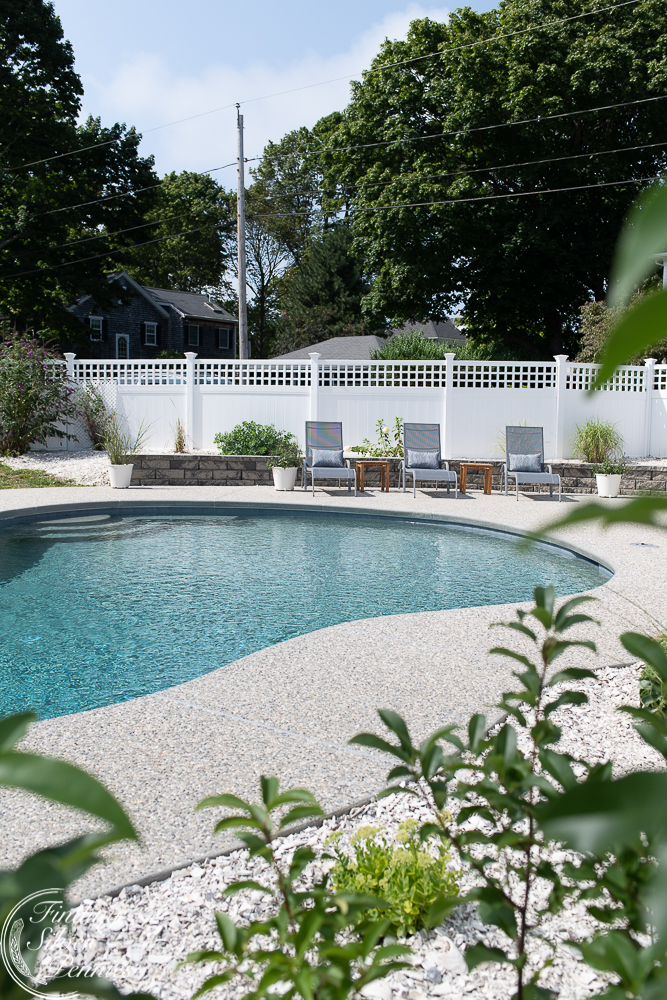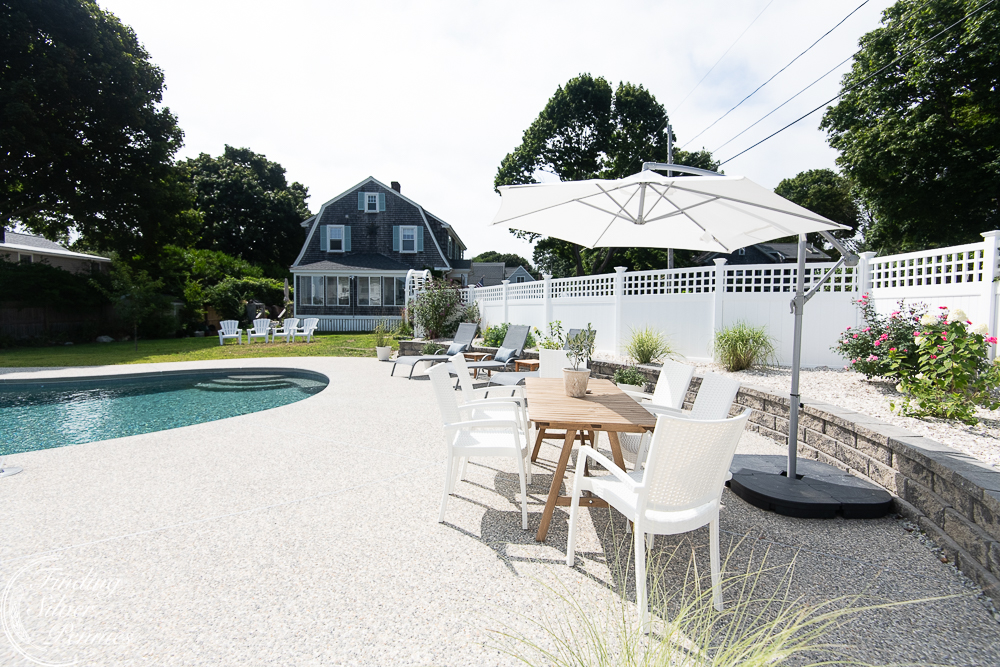 Summer is my favorite time by the sea:
You can learn more about our patriotic entry here.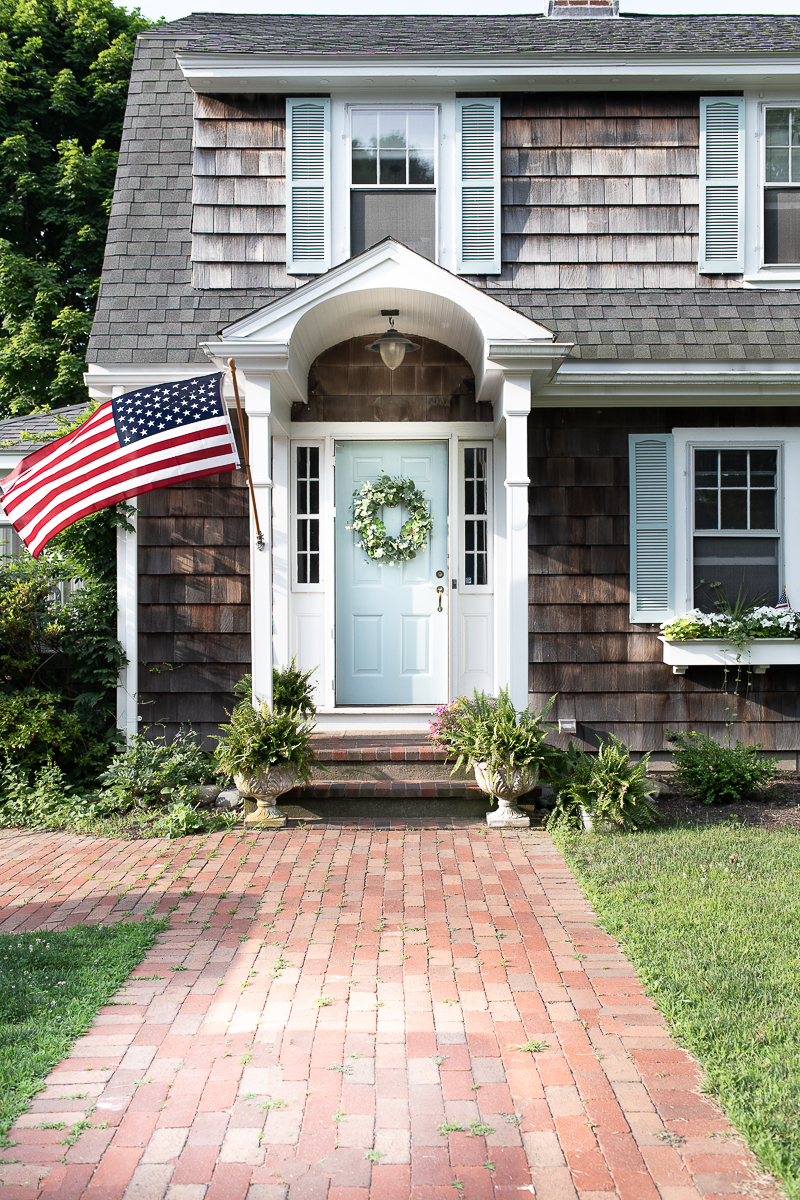 Updates in the Boys' Bedroom, click here: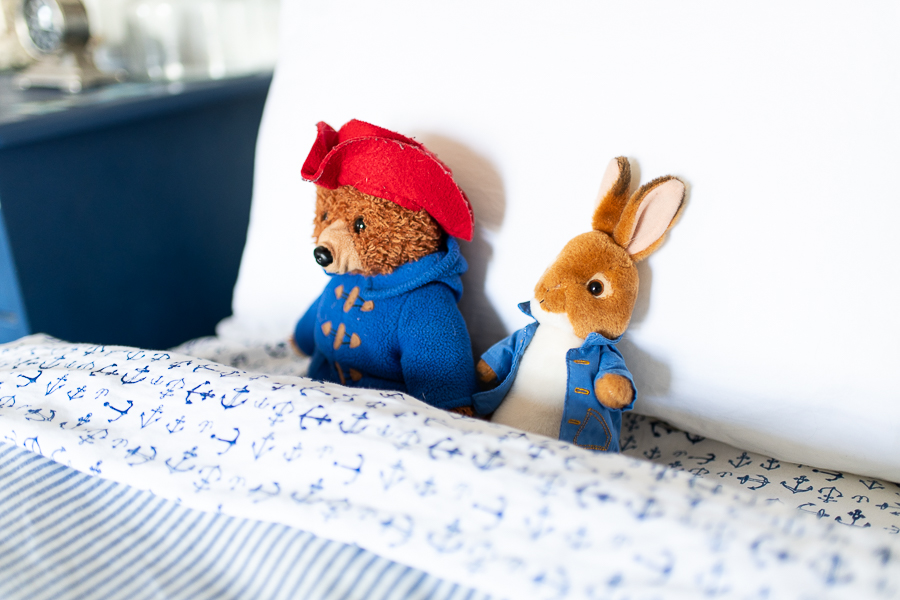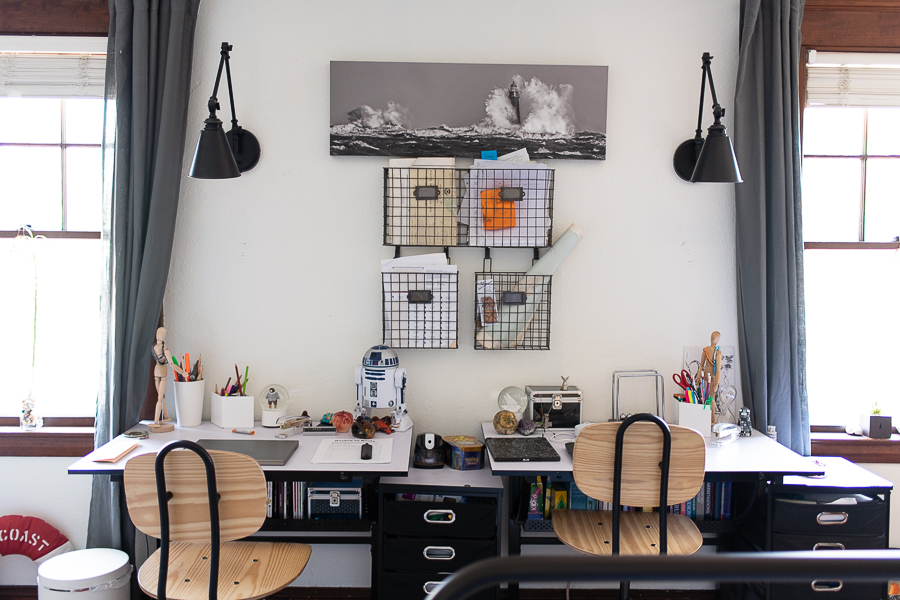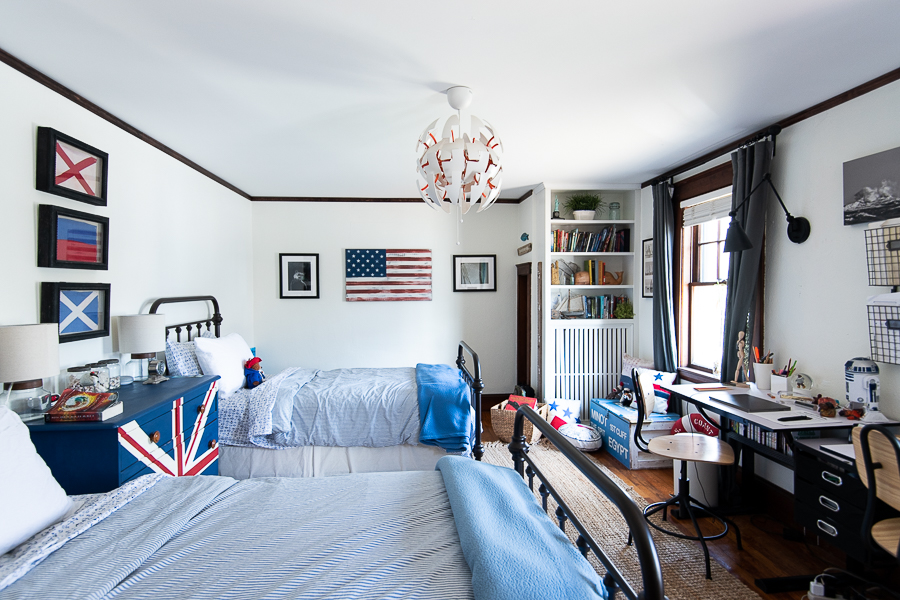 Here are some classic coastal styles in our summer home tour 2018, click here: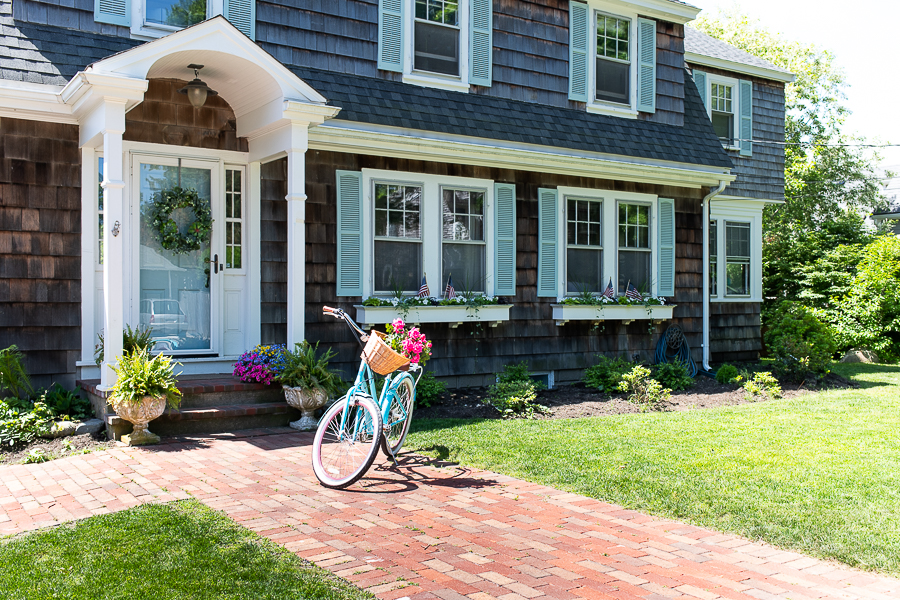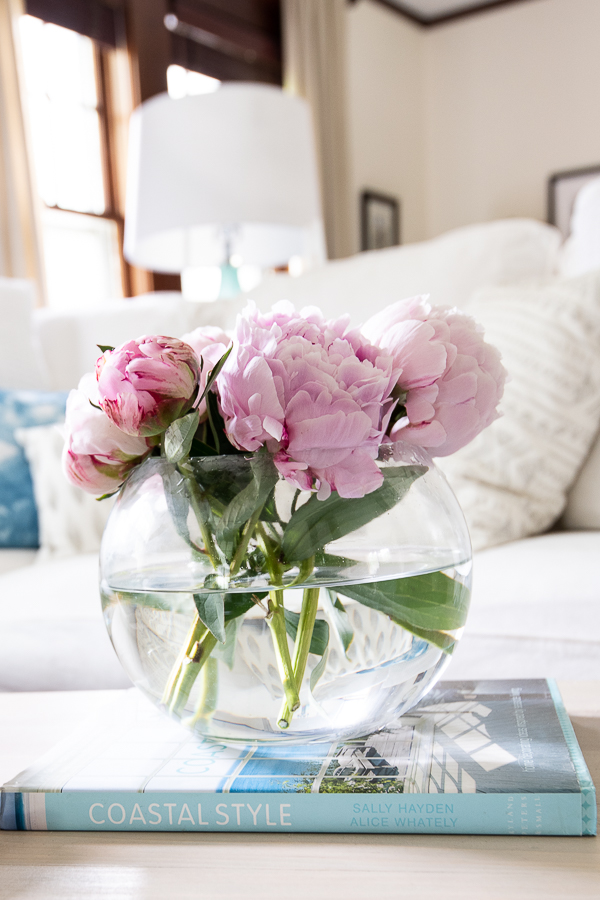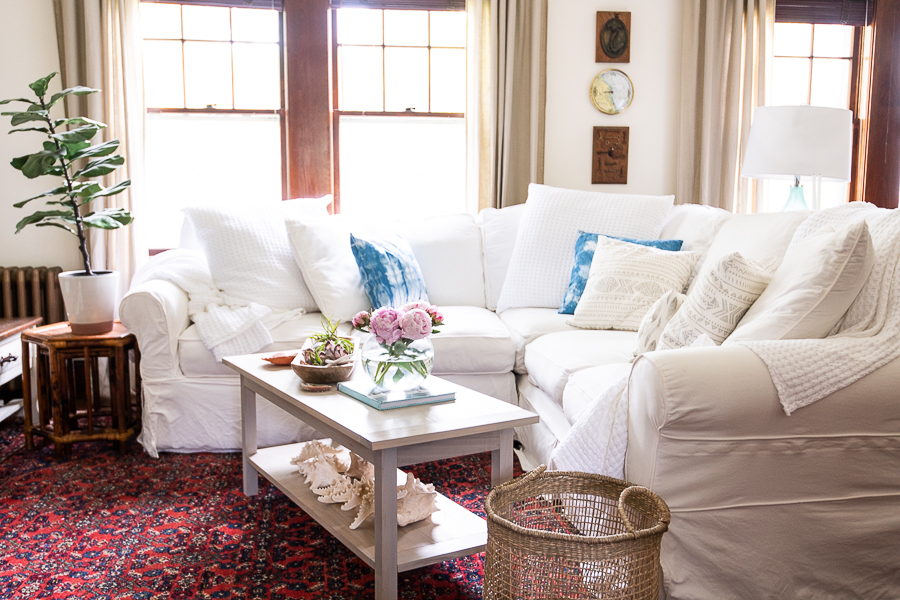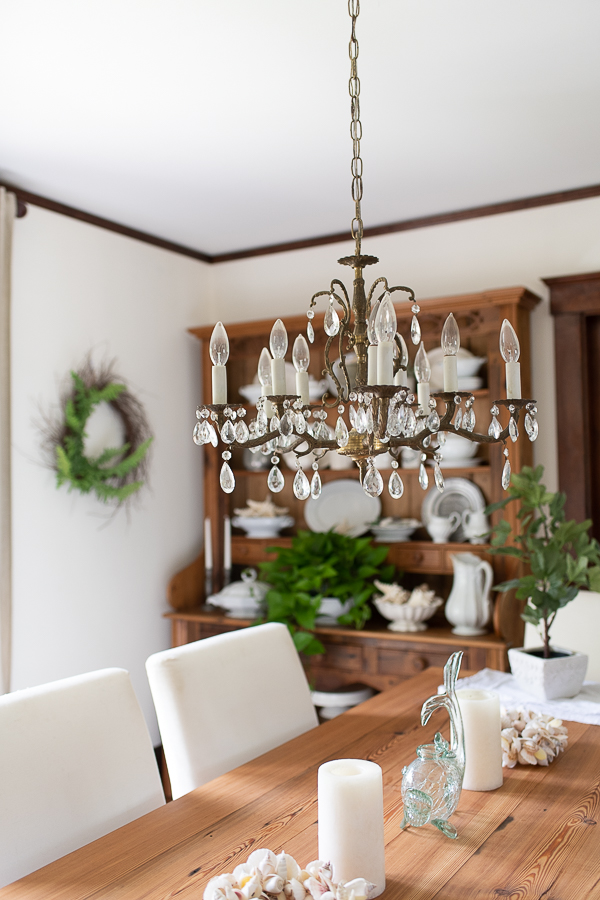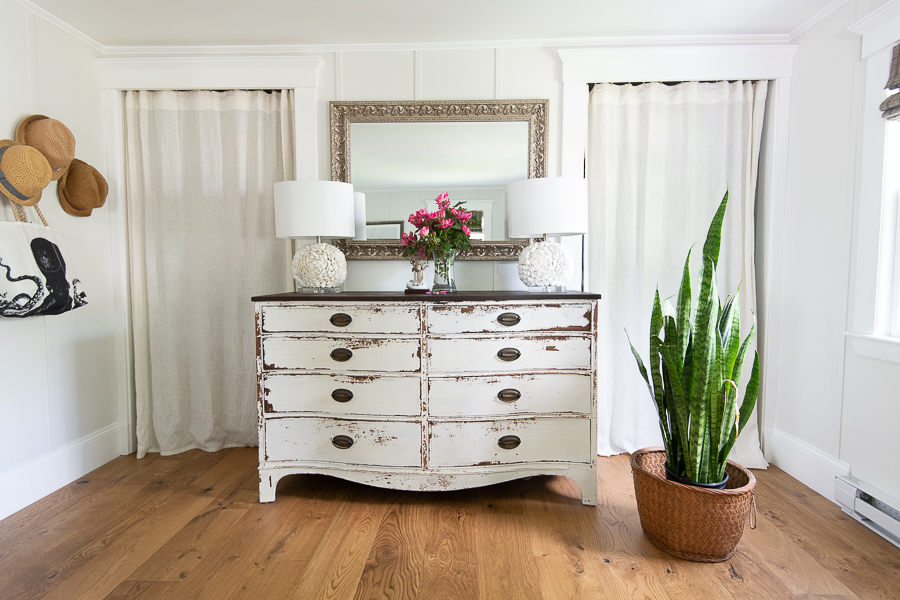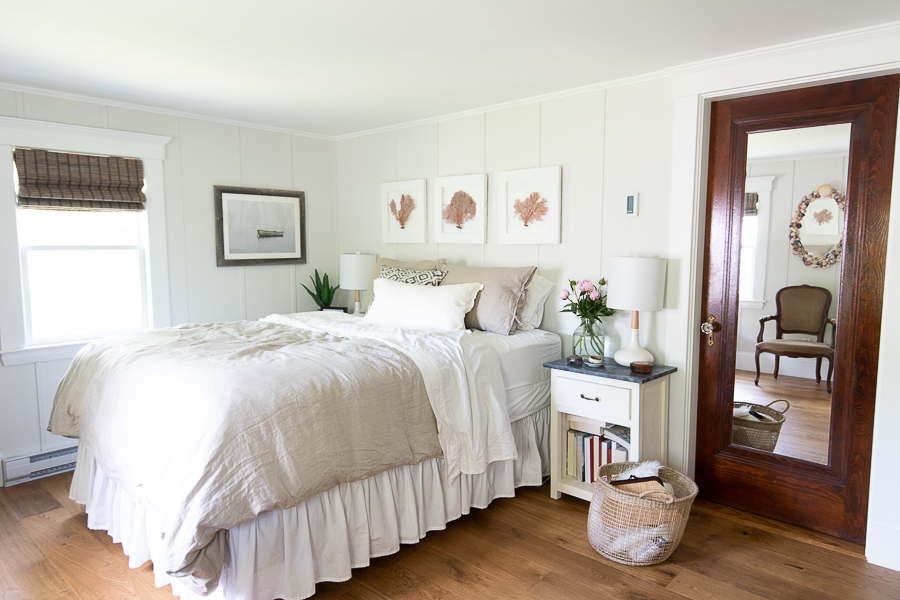 Easy entertaining on the back deck, click here: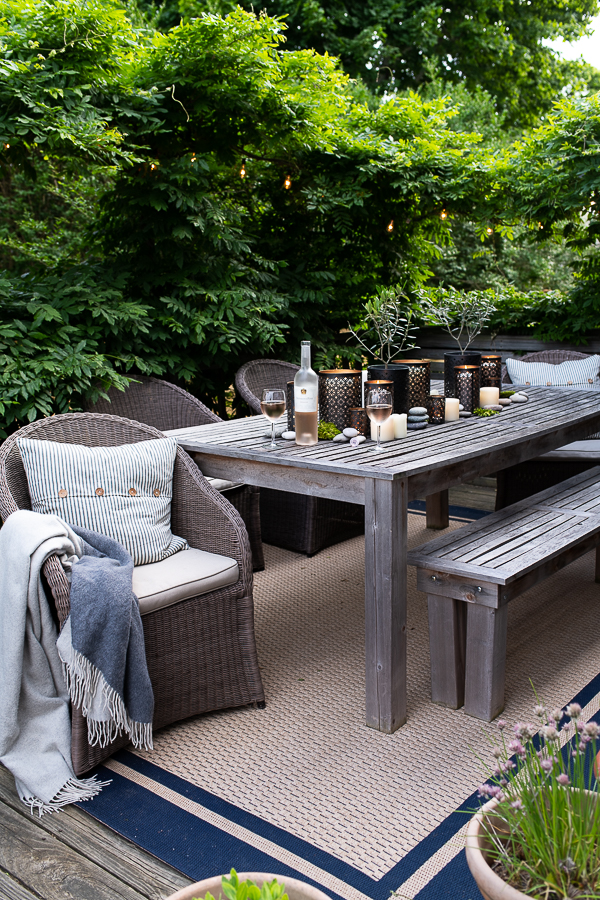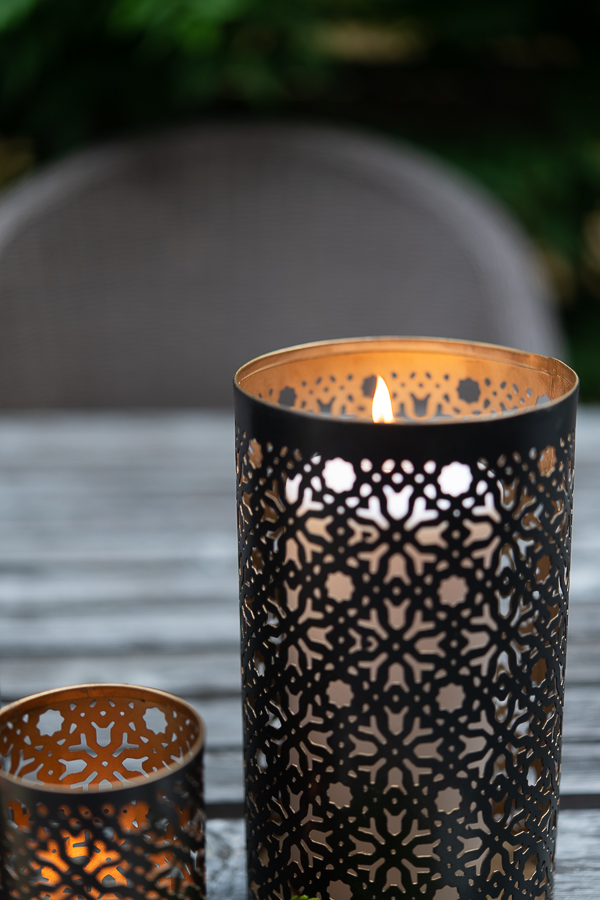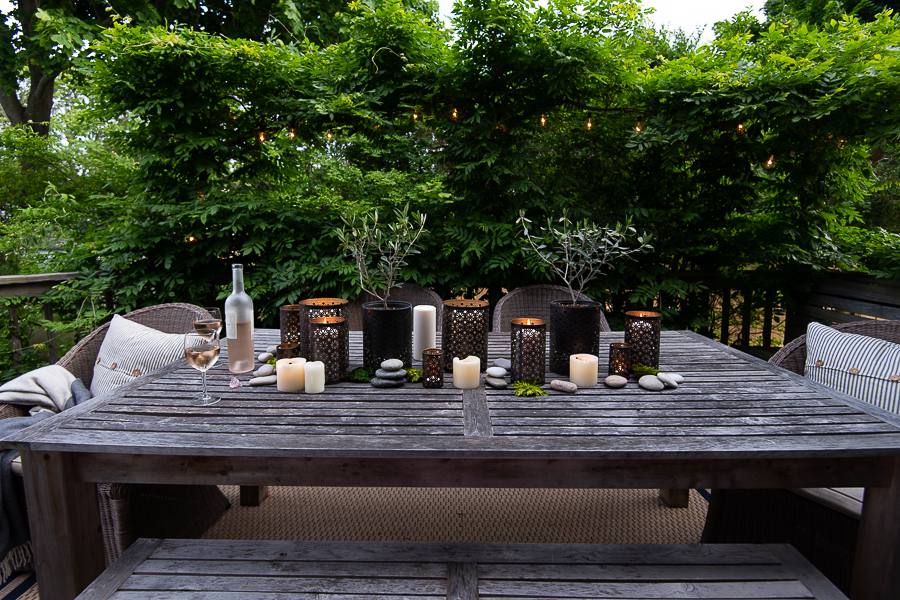 Don't have the budget to completely renovate your kitchen? Don't worry we don't either. I'm sharing 7 ways to refresh your kitchen here: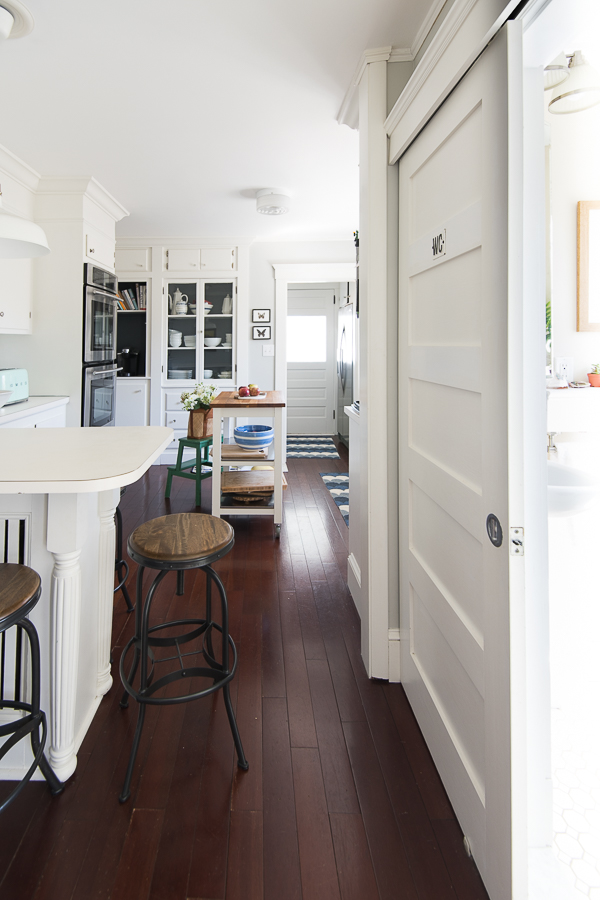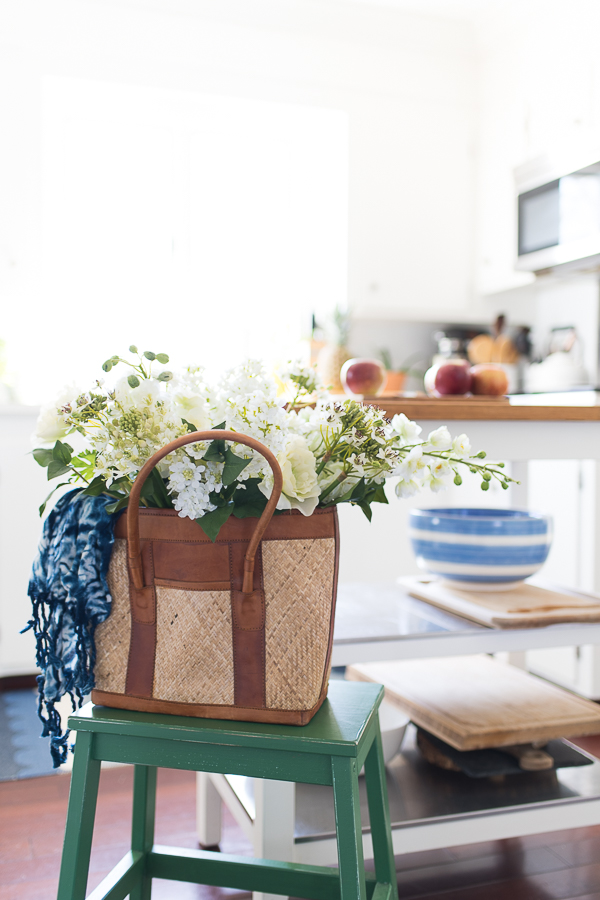 Lately I've been thinking a lot about the importance of slowing down and decorating intentionally. See my thoughts here: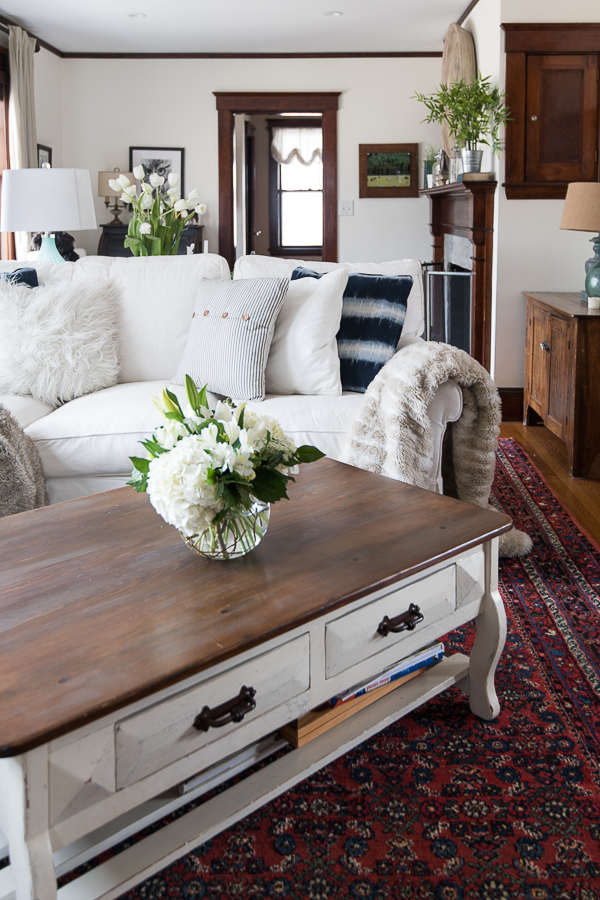 Lots of ways to celebrate spring in your home, click here: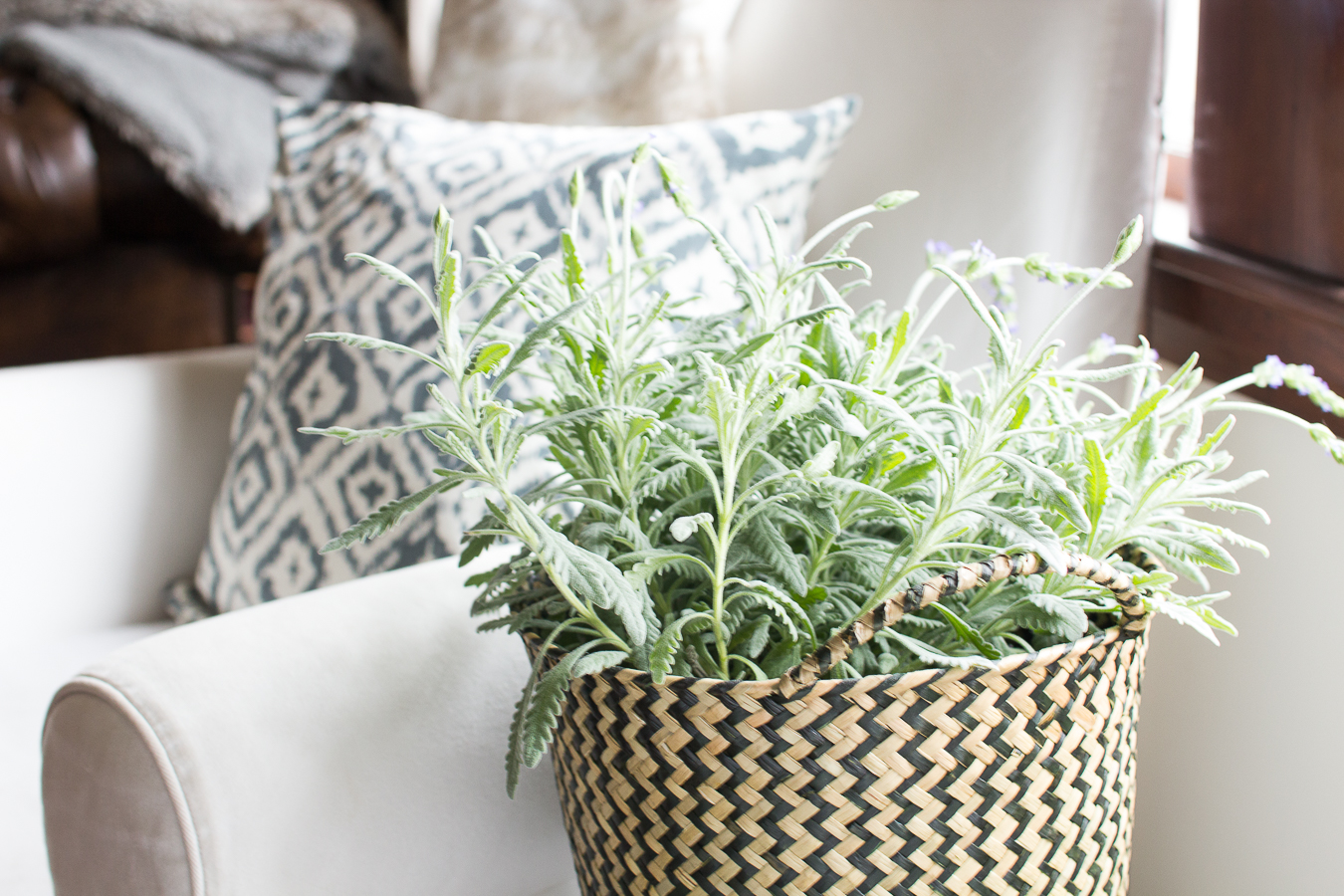 An update for the basement studio: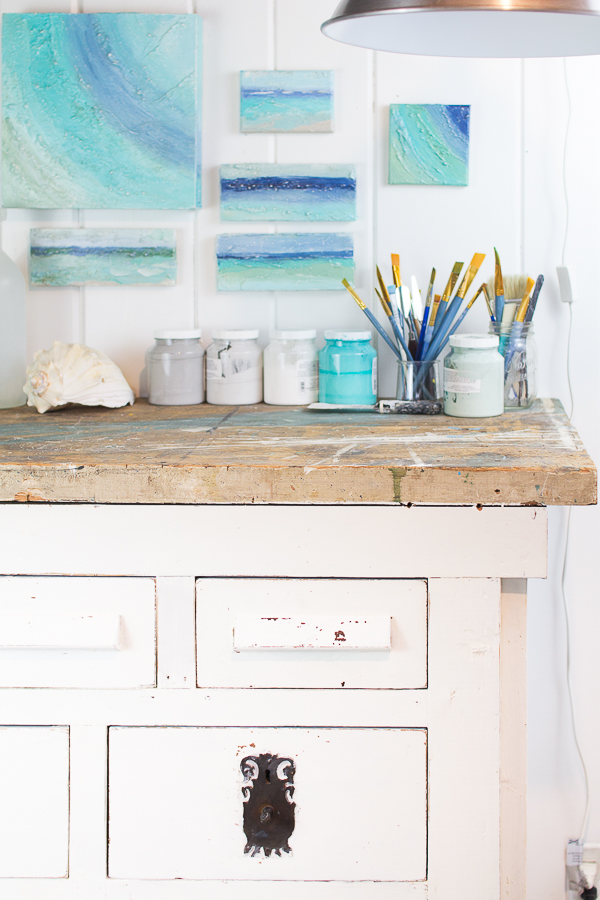 Romantic Winter bedroom and breakfast in bed: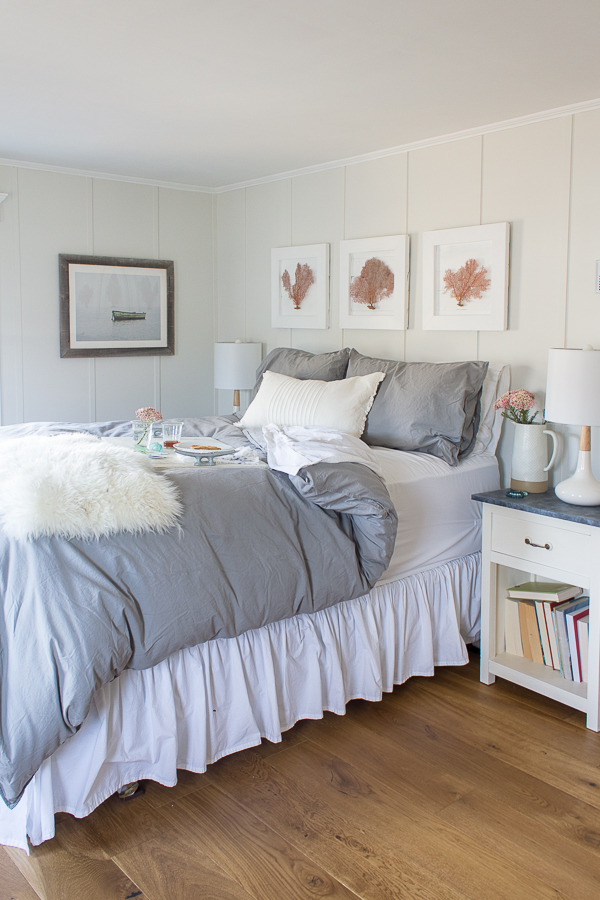 For more cozy living room ideas see here.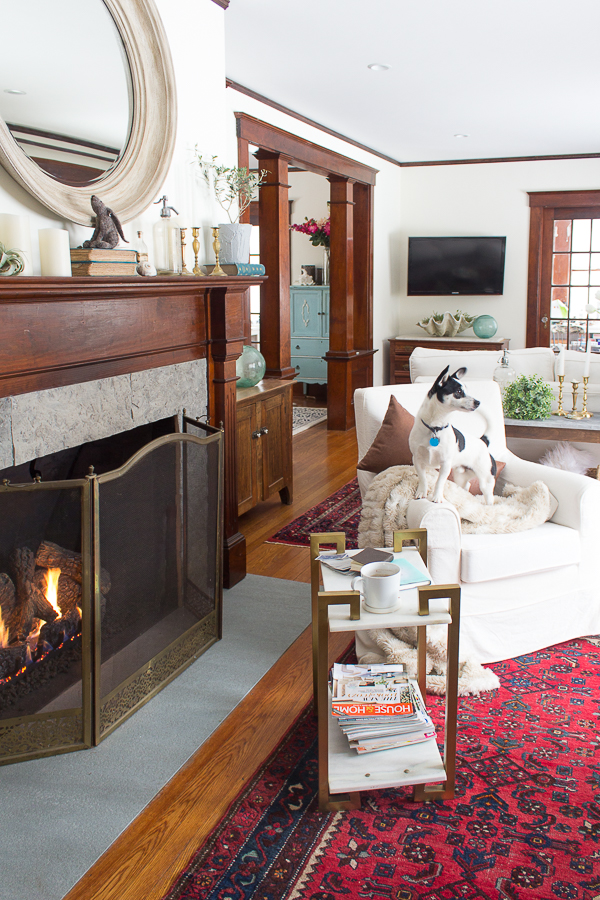 Our Living Room received a few updates, starting with the fireplace. We used fossilized ocean floor to reface the surround.

2018 started off with converting our guest room into a multi purpose creative space that could still welcome guests, click here.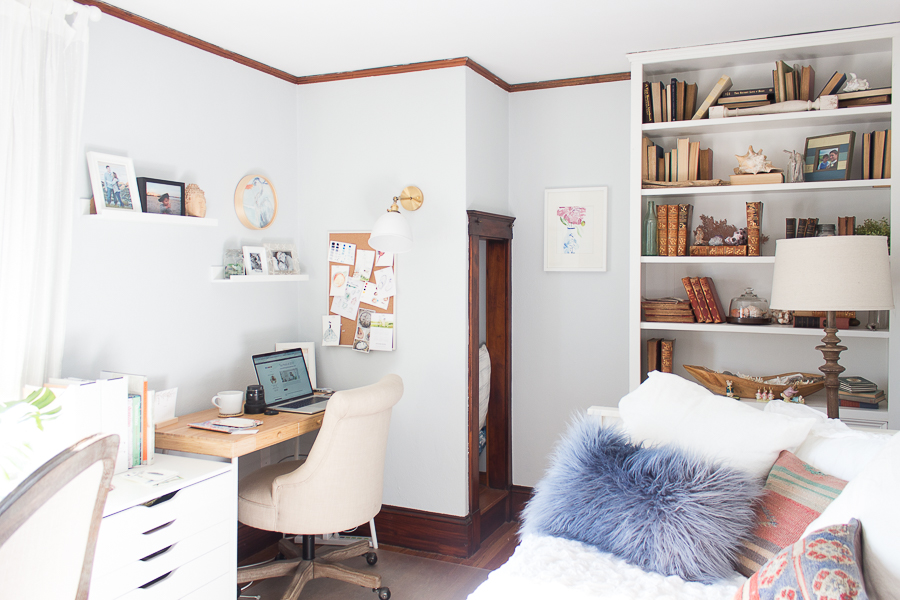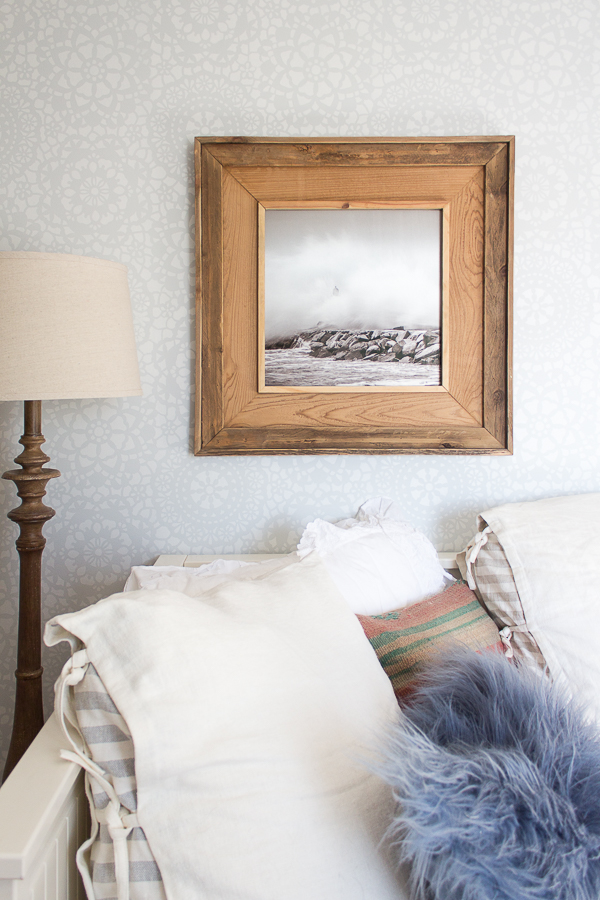 Our Christmas Home Tour, click here to see that: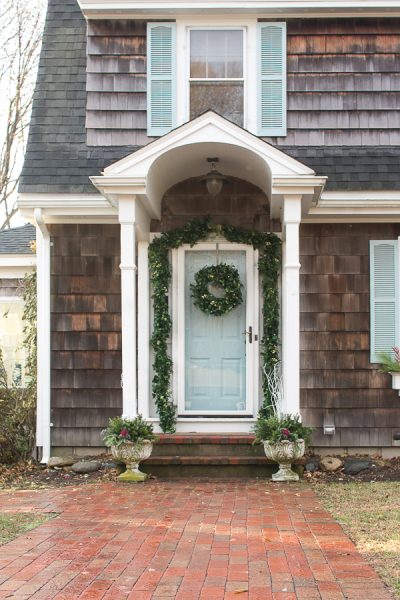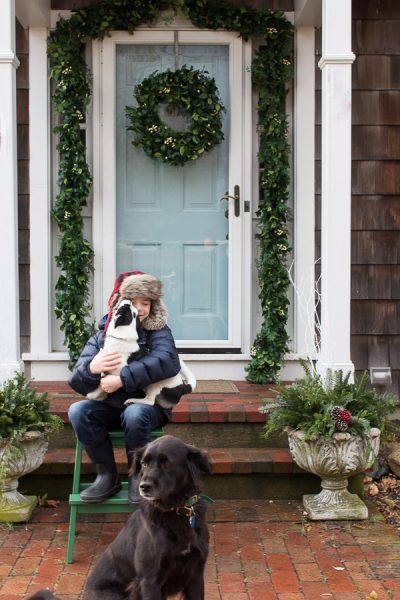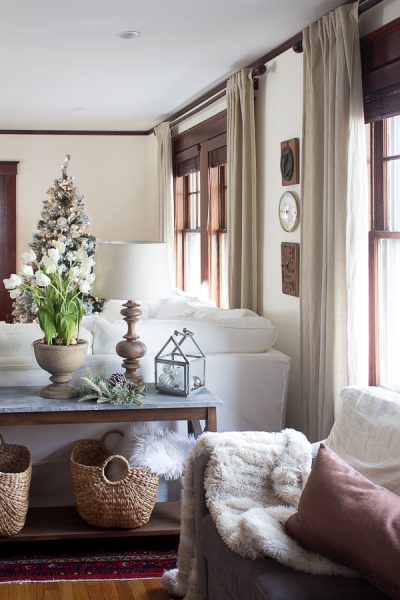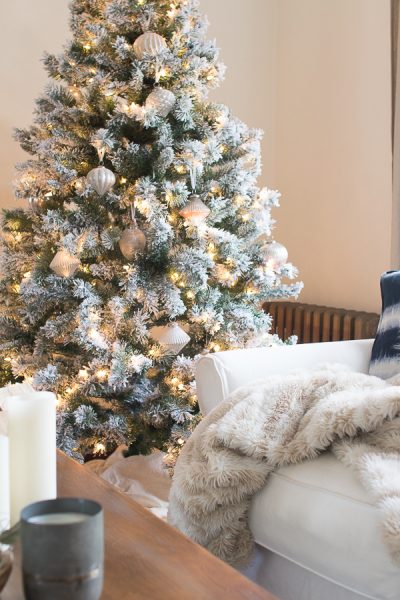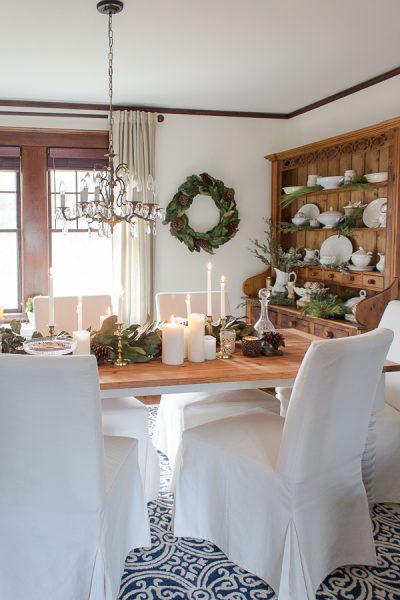 Christmas in the She Shed here: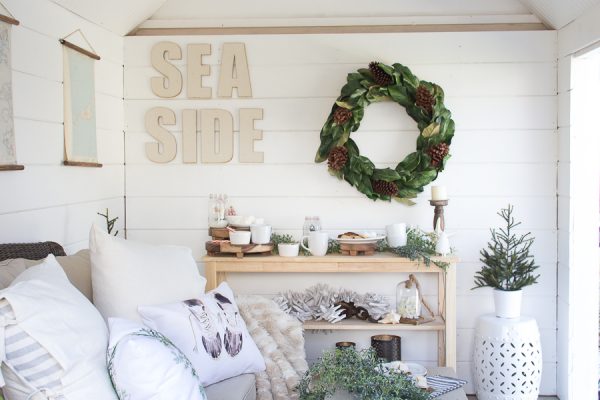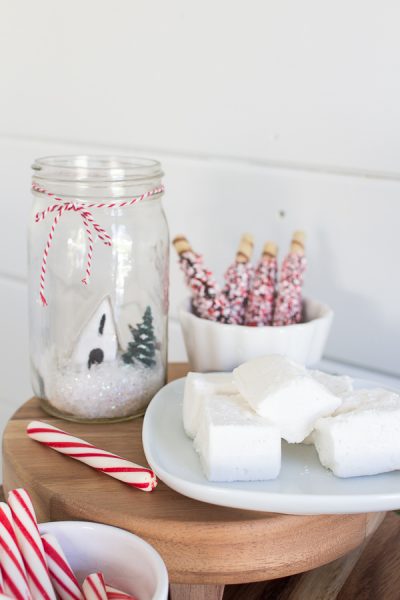 Our Coastal Master Bedroom Makeover, click here to see that!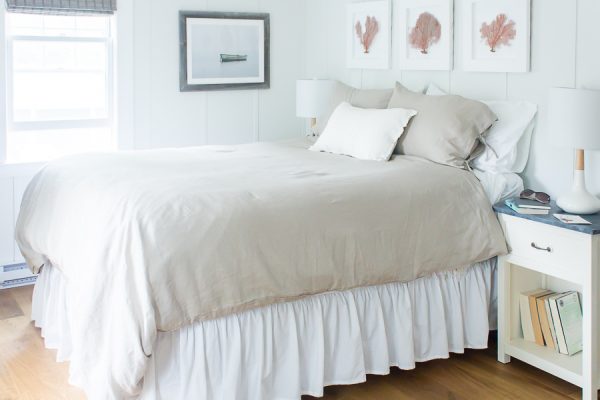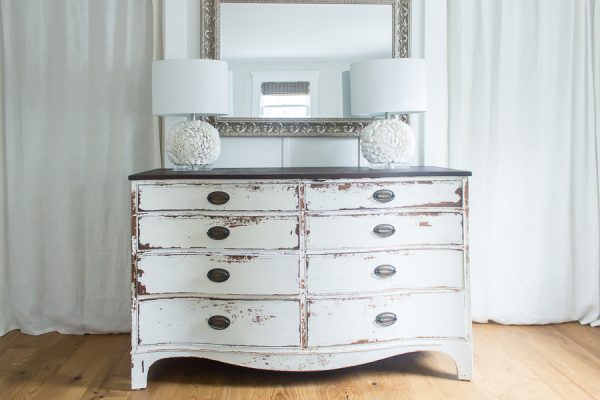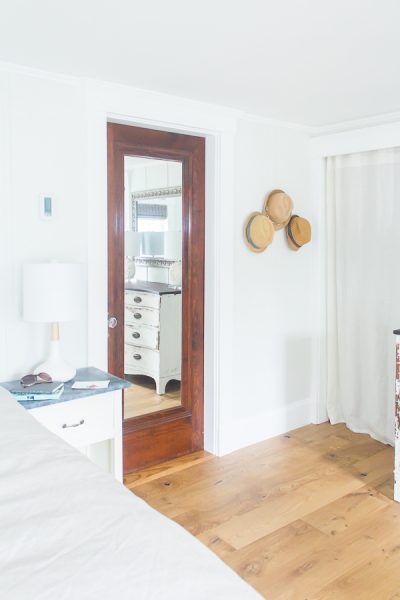 In the fall we took part in Home Depot's Design Challenge for our Halloween Front Porch, click here: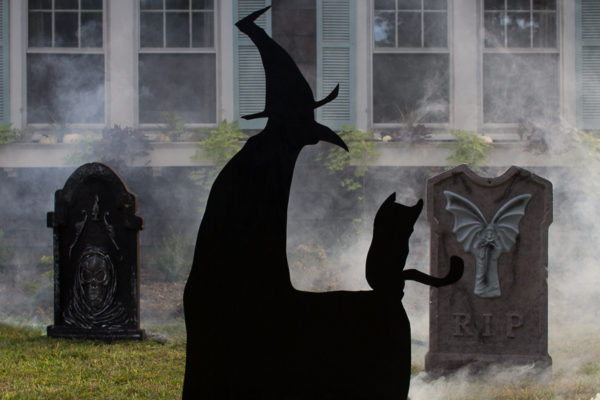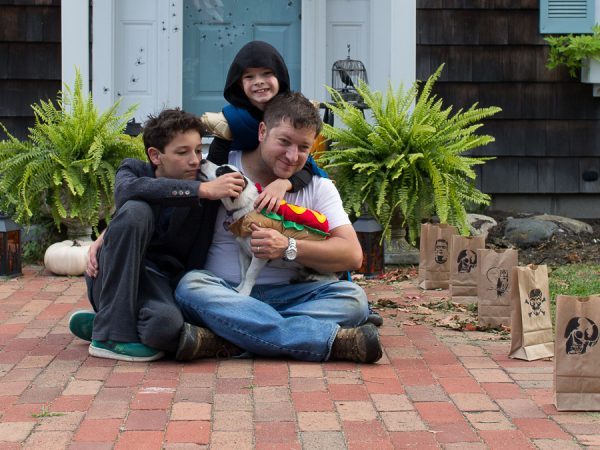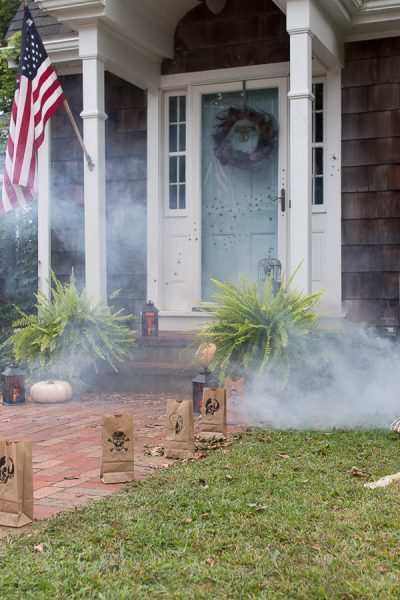 Our Nature Inspired Fall Home tour, click here.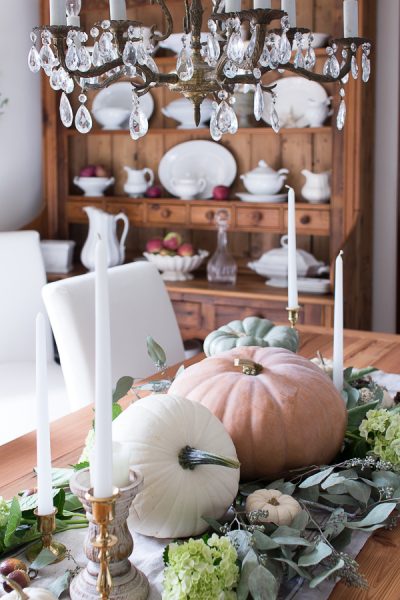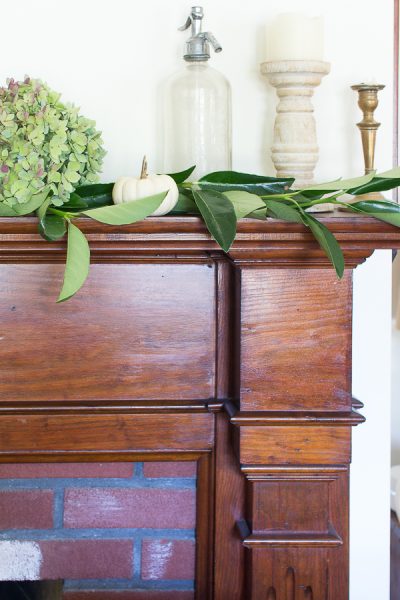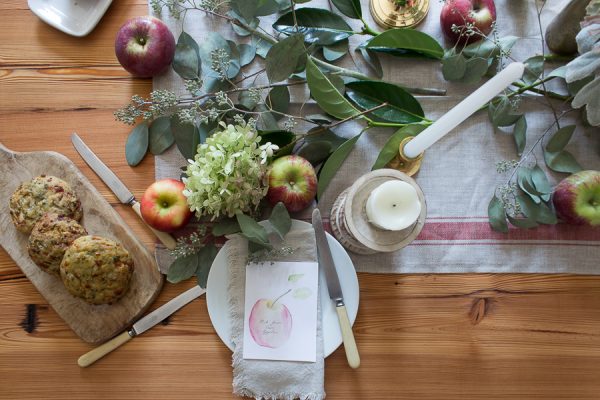 Our easy to build, lean to potting shed, click here.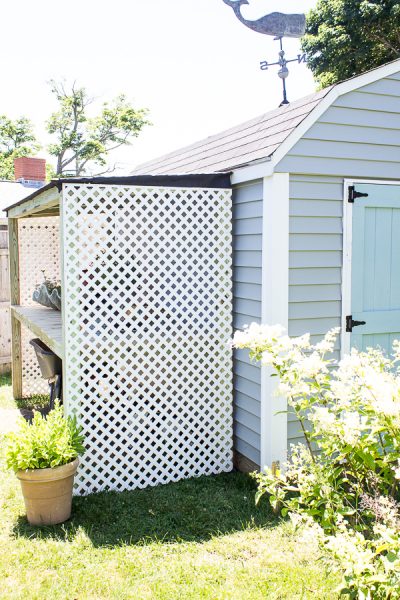 Simple Summer Home Tour, click here.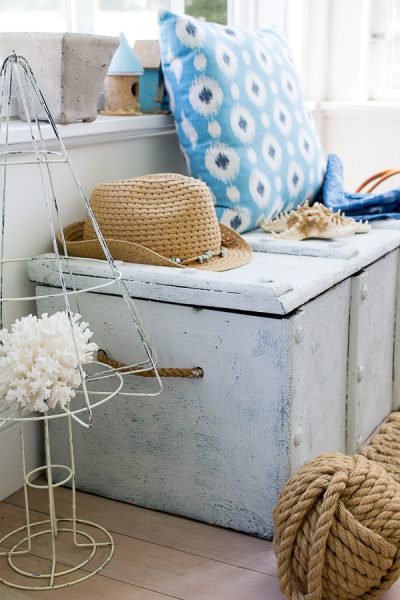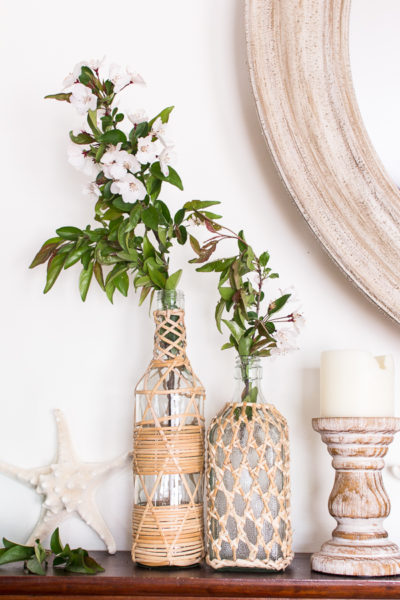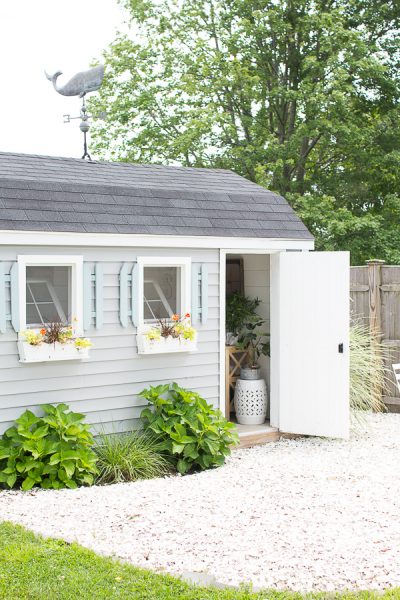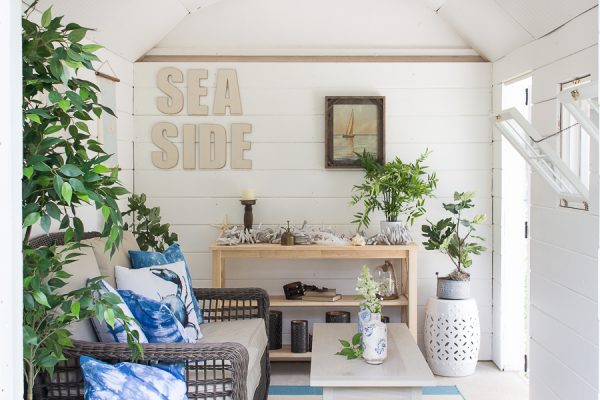 We just made over our dining room and Luke built our dining table with reclaimed wood, click here to see the new room.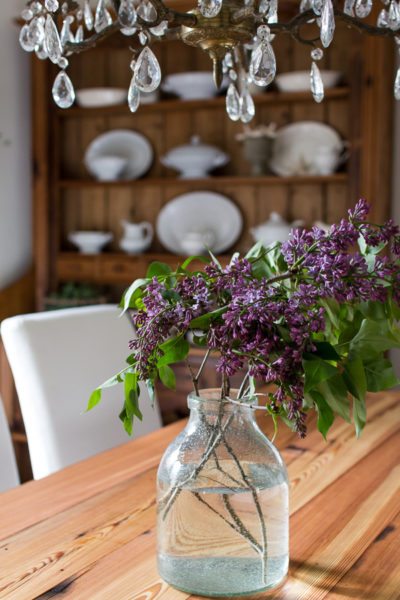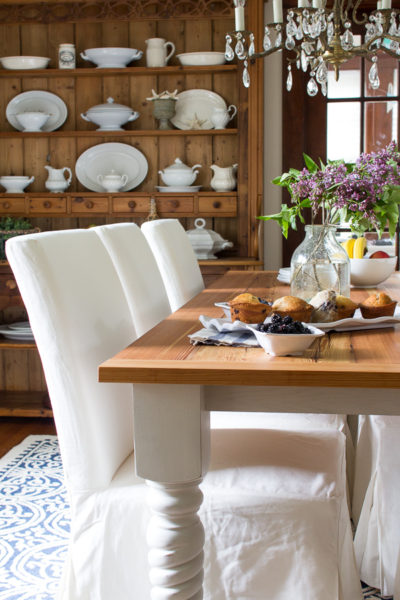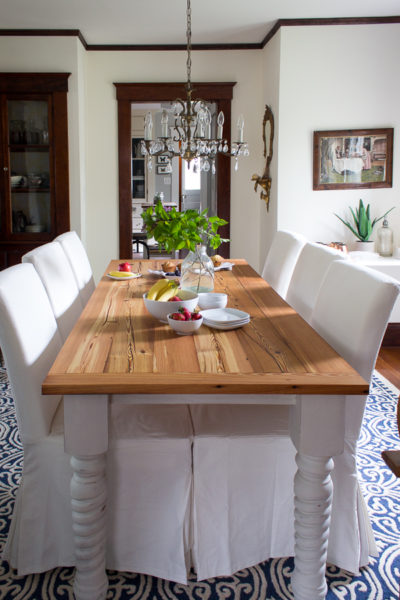 How the dining room was looking before: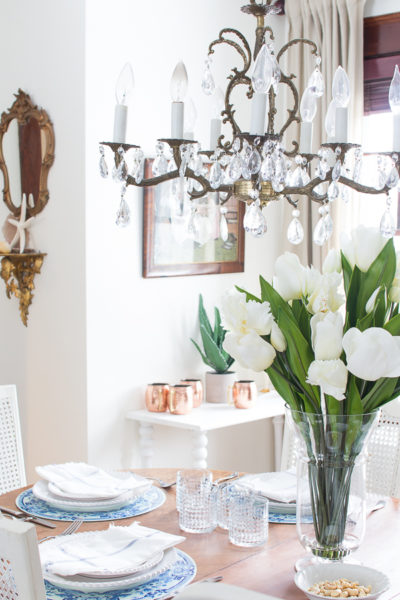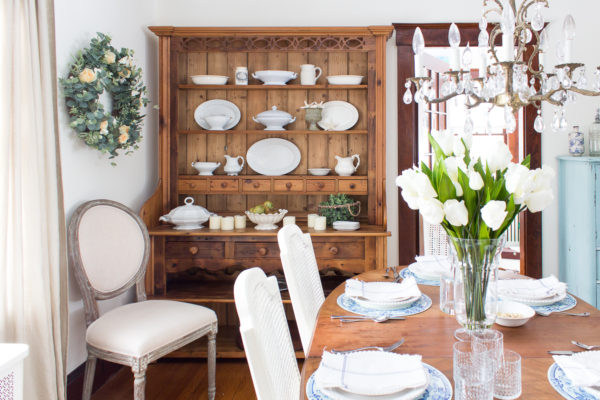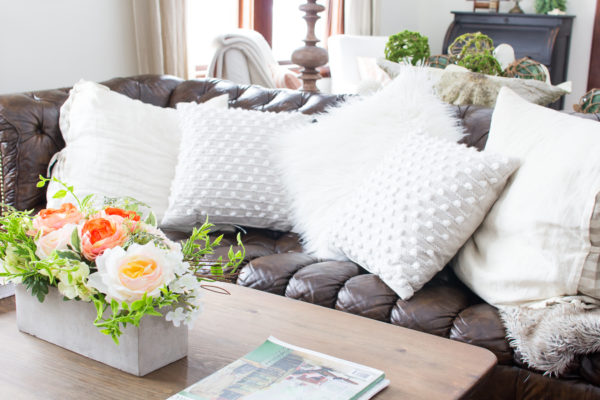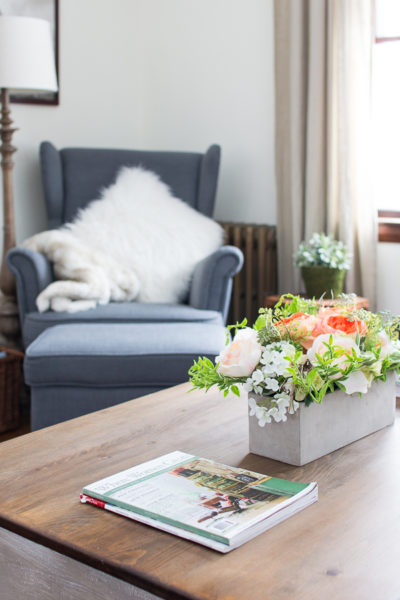 Spring in the Dining Room & Living Room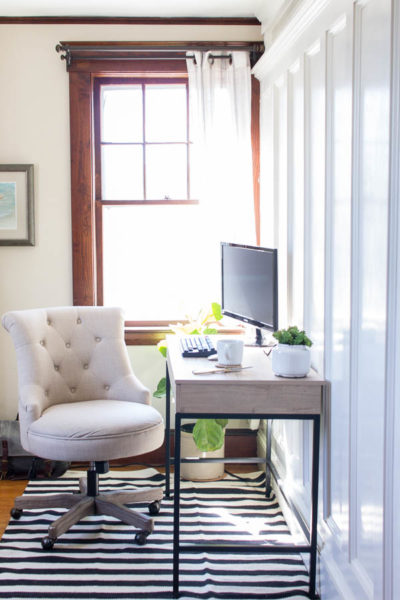 Our bedroom got a few hints of spring thanks to new bedding and lovely florals: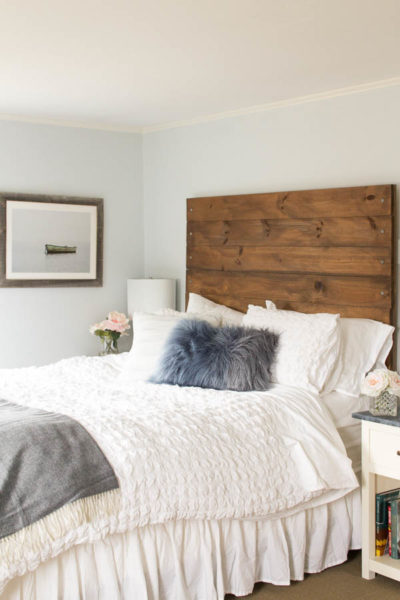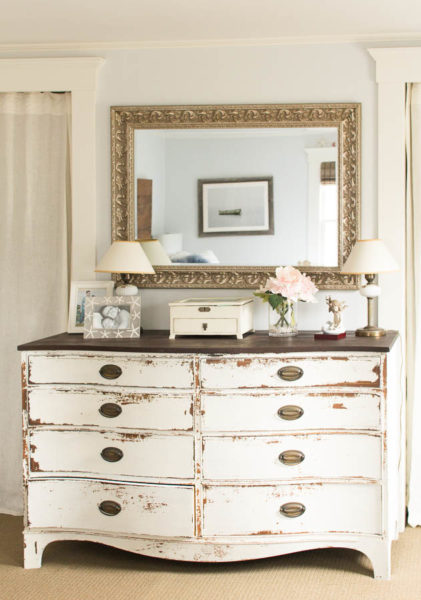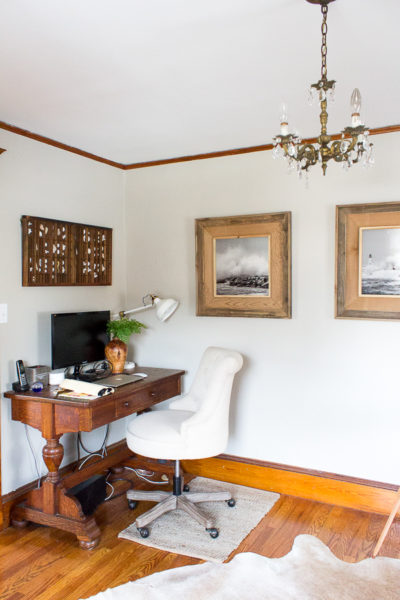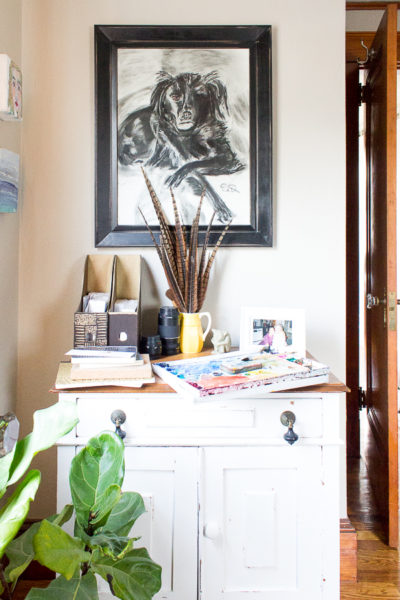 I paint furniture in my basement studio. It used to dark and dreary but now is light and bright thanks to LOTS of white paint!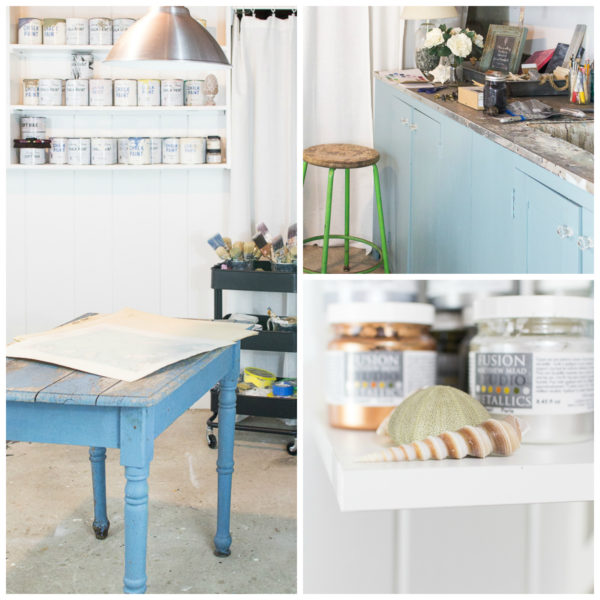 Our home is decked out for the holidays: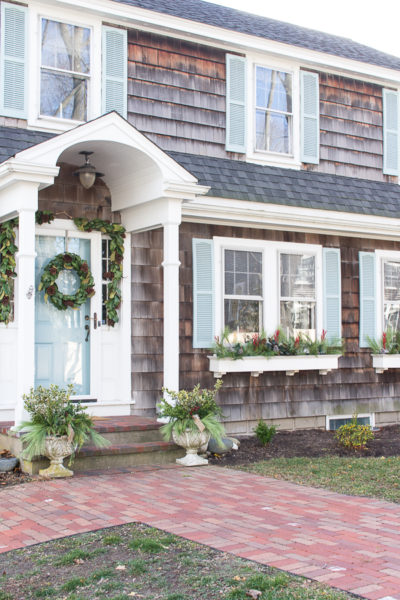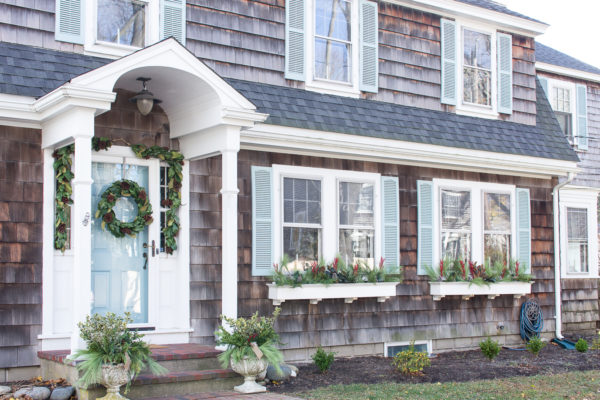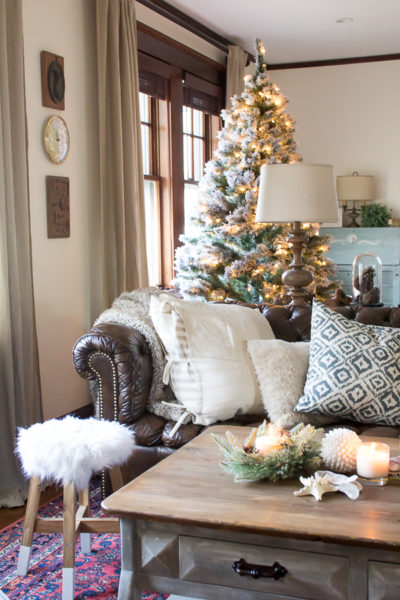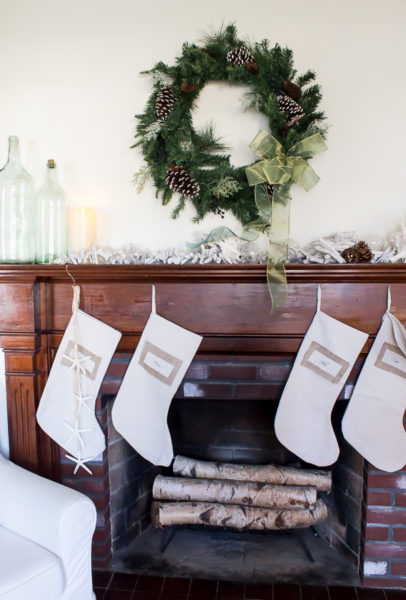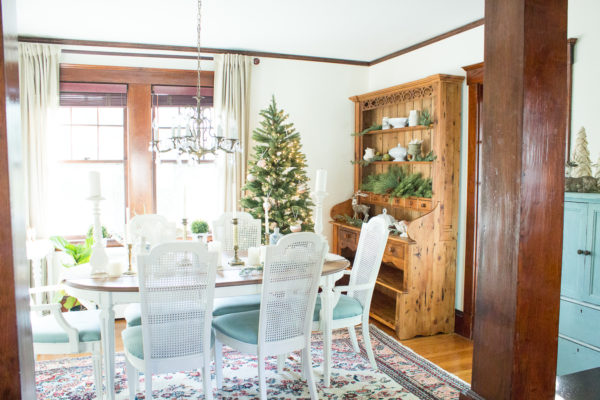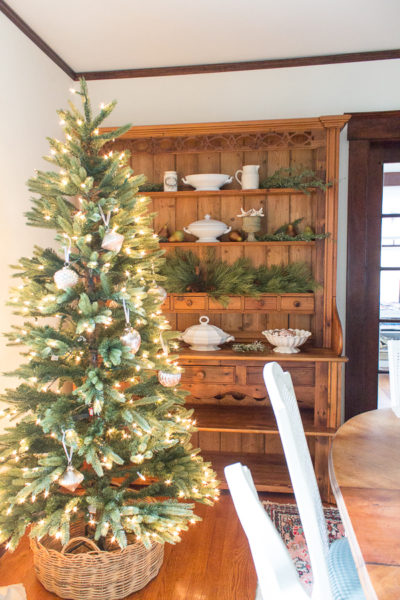 Here's our front entry ready for fall, click here: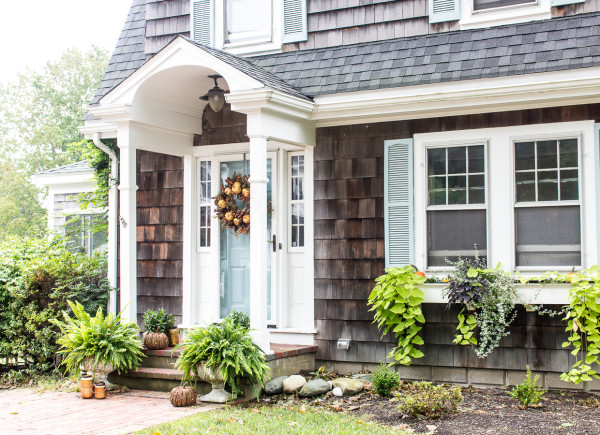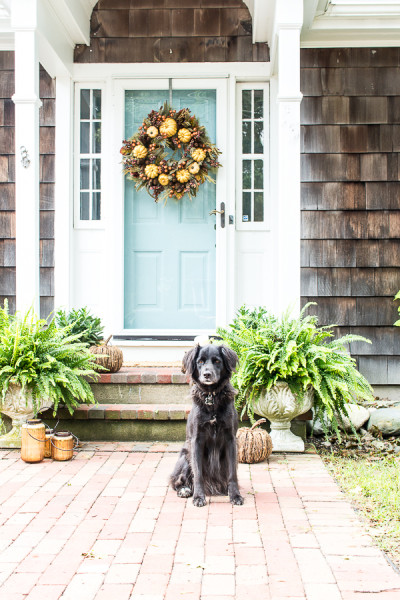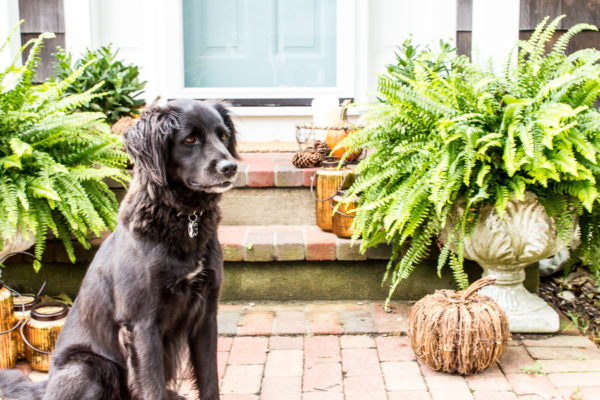 Our sunroom for fall, click here: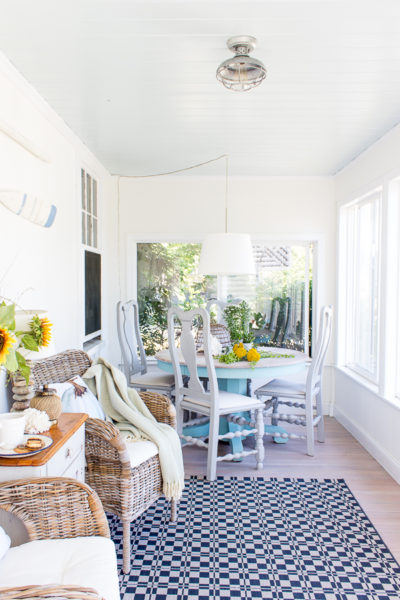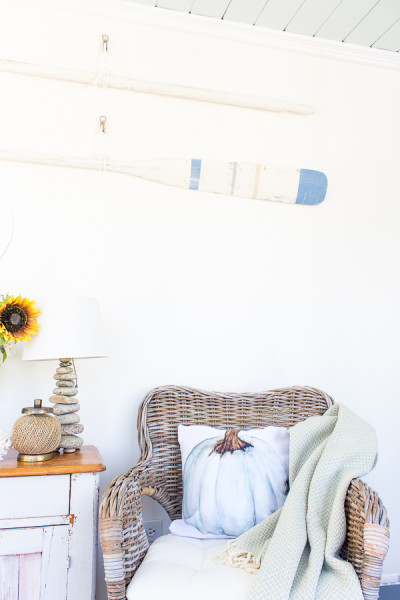 Our home is ready for fall! Fall Home Tour, Click here: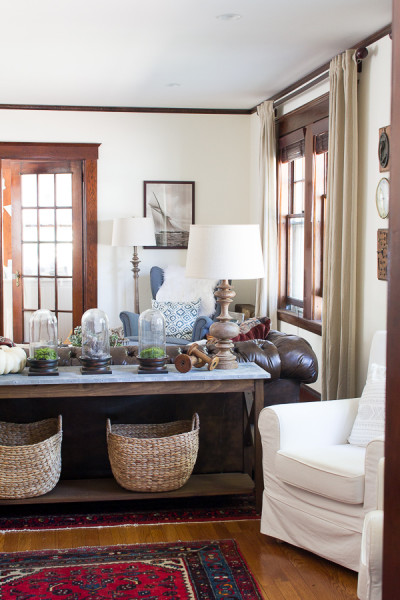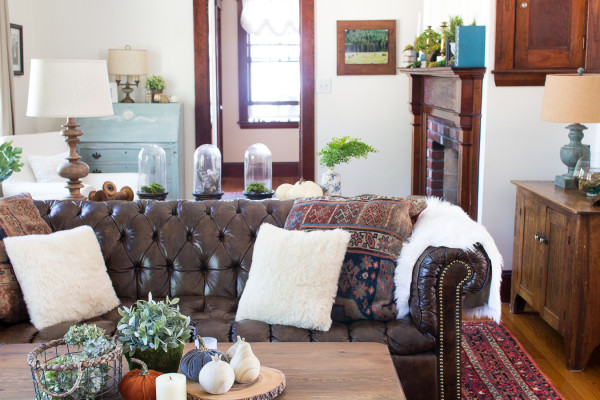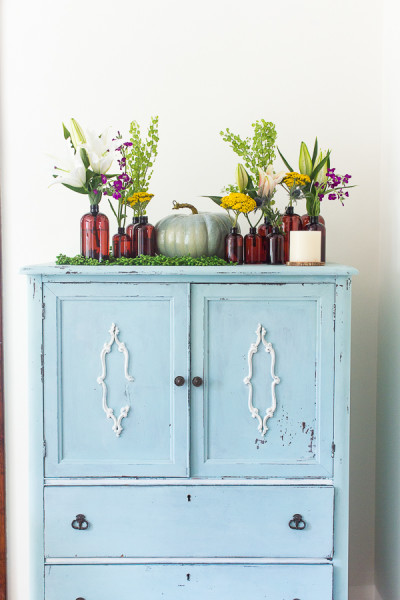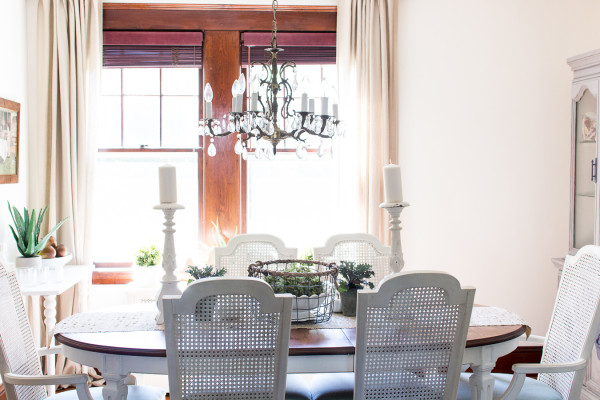 Our boys' bedroom got a huge makeover. This is their coastal industrial makeover:
Bedroom reveal, click here.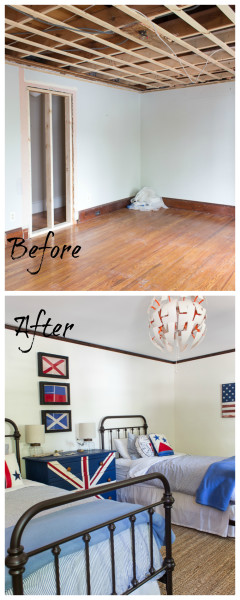 Industrial workspace, click here: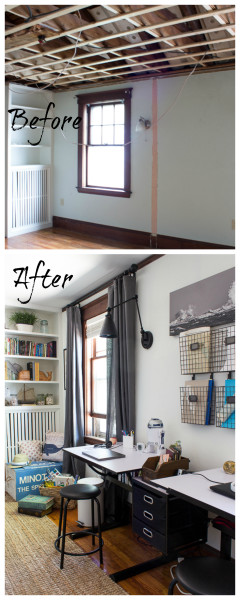 Here's how are home is looking this summer
Summer in the Guest Room, click here: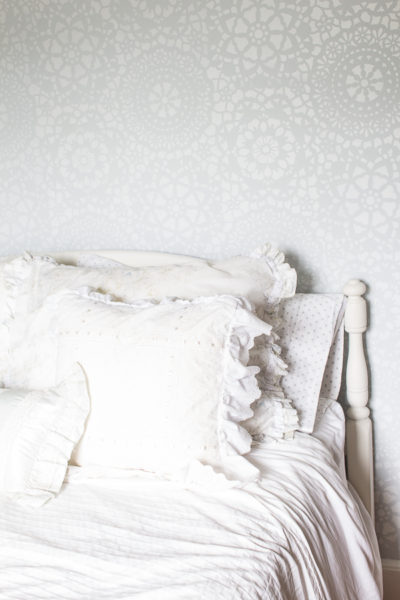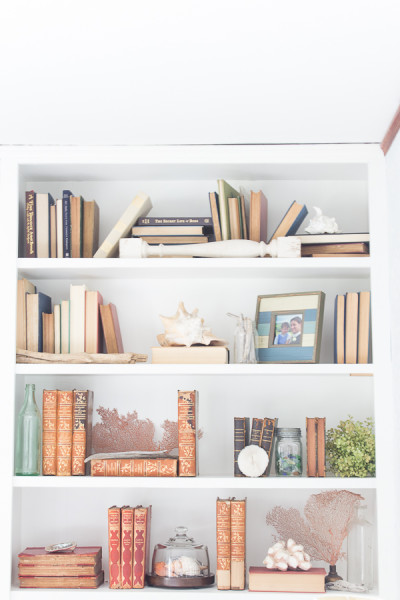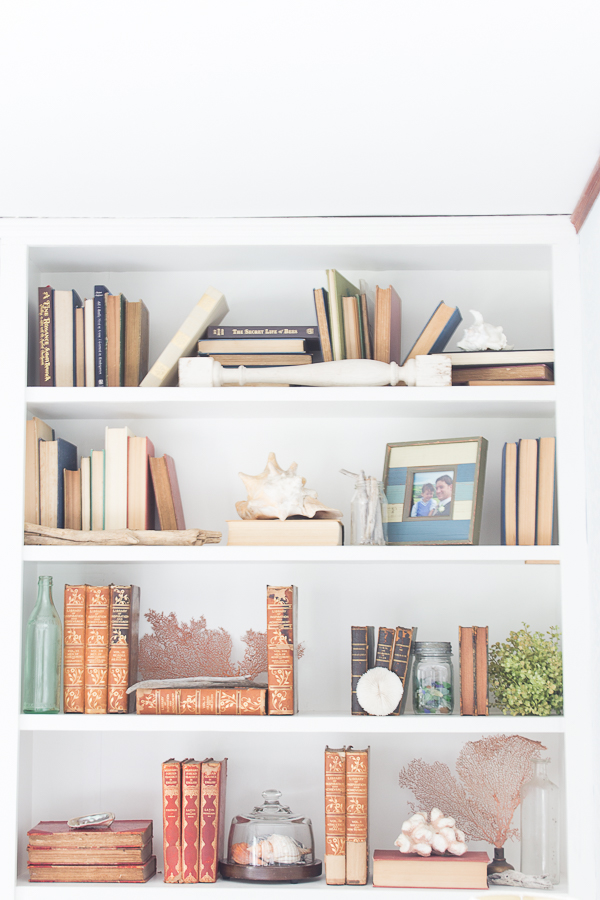 Click here to see all outdoor spaces for summer: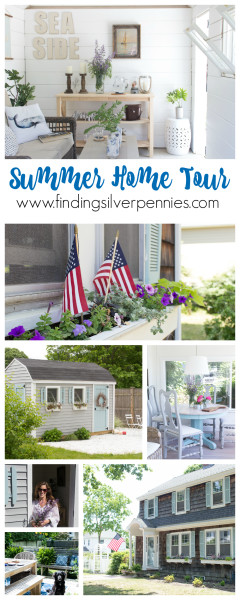 The morning light in my she shed, click here for more: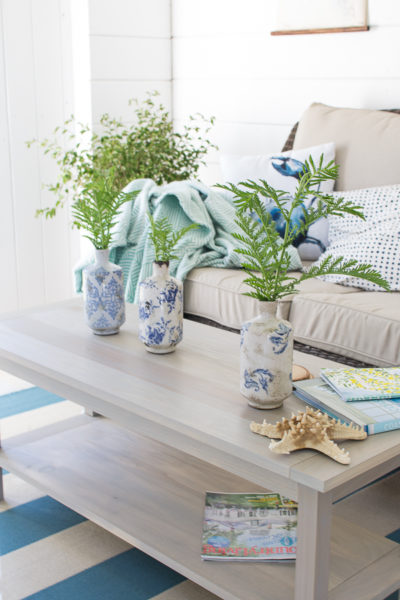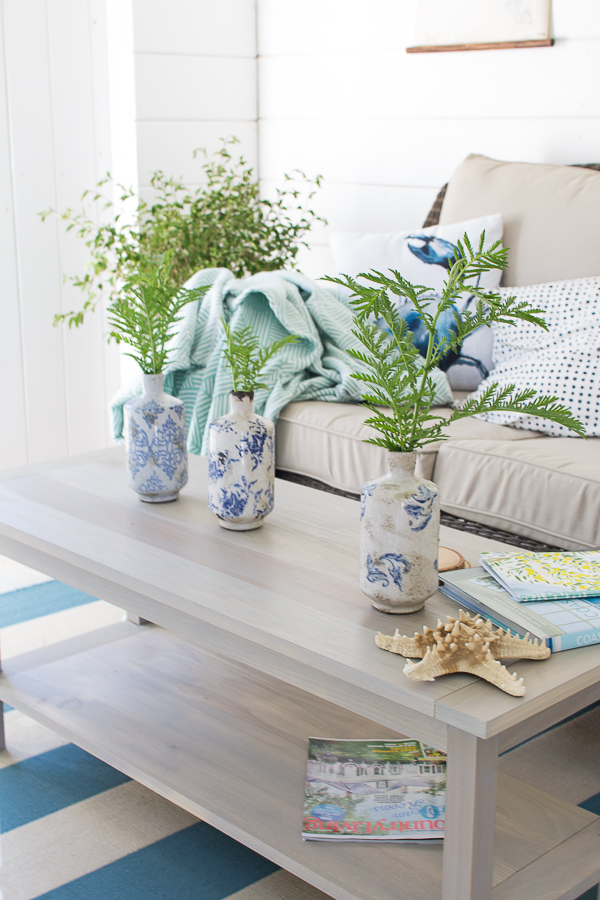 Our summer garden (it's the best it's ever been), click here: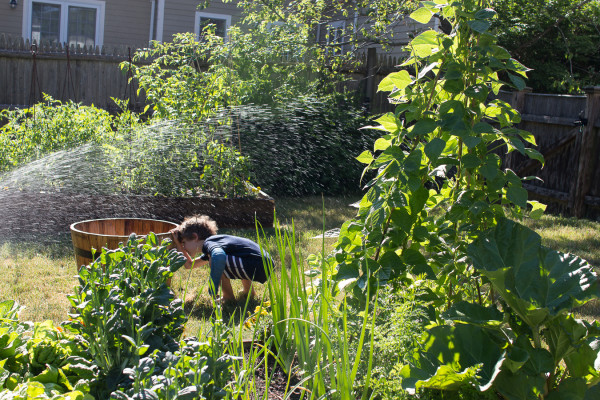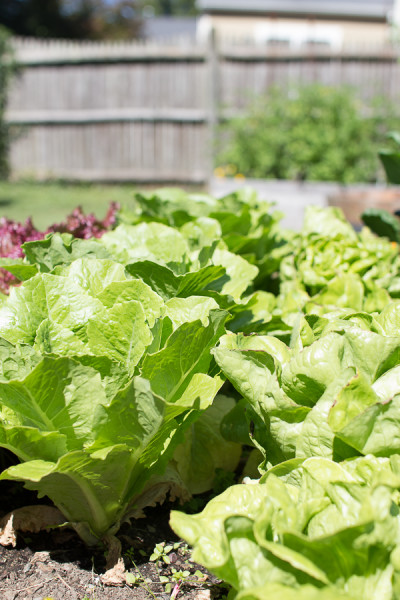 Can you believe we've been in our home for three years? Click here little recap from the past year: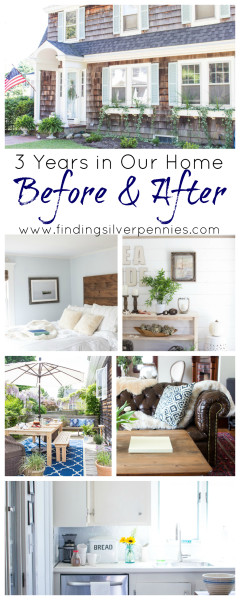 Pretty blue and white bed lines in our coastal bedroom, click here: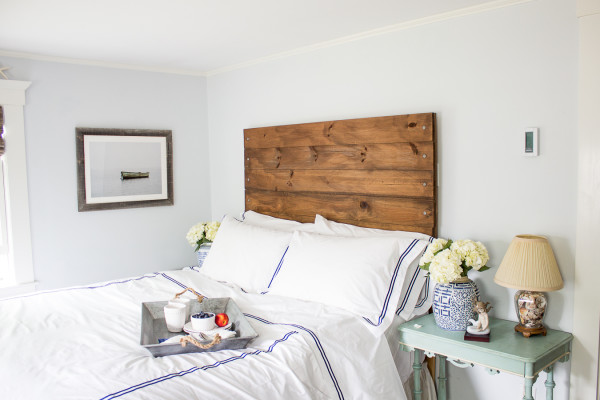 Pretty stick on subway tile in the kitchen, click here: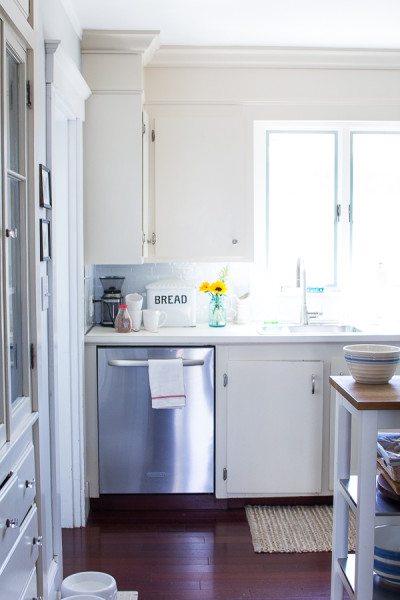 I recently shared our Spring home tour, you can see more here and sources here: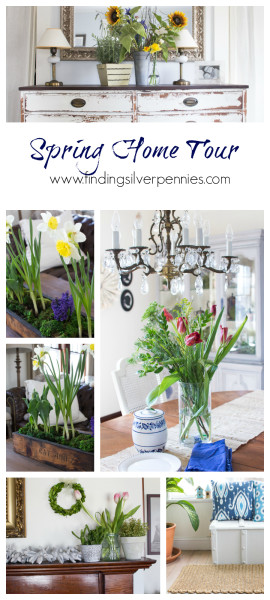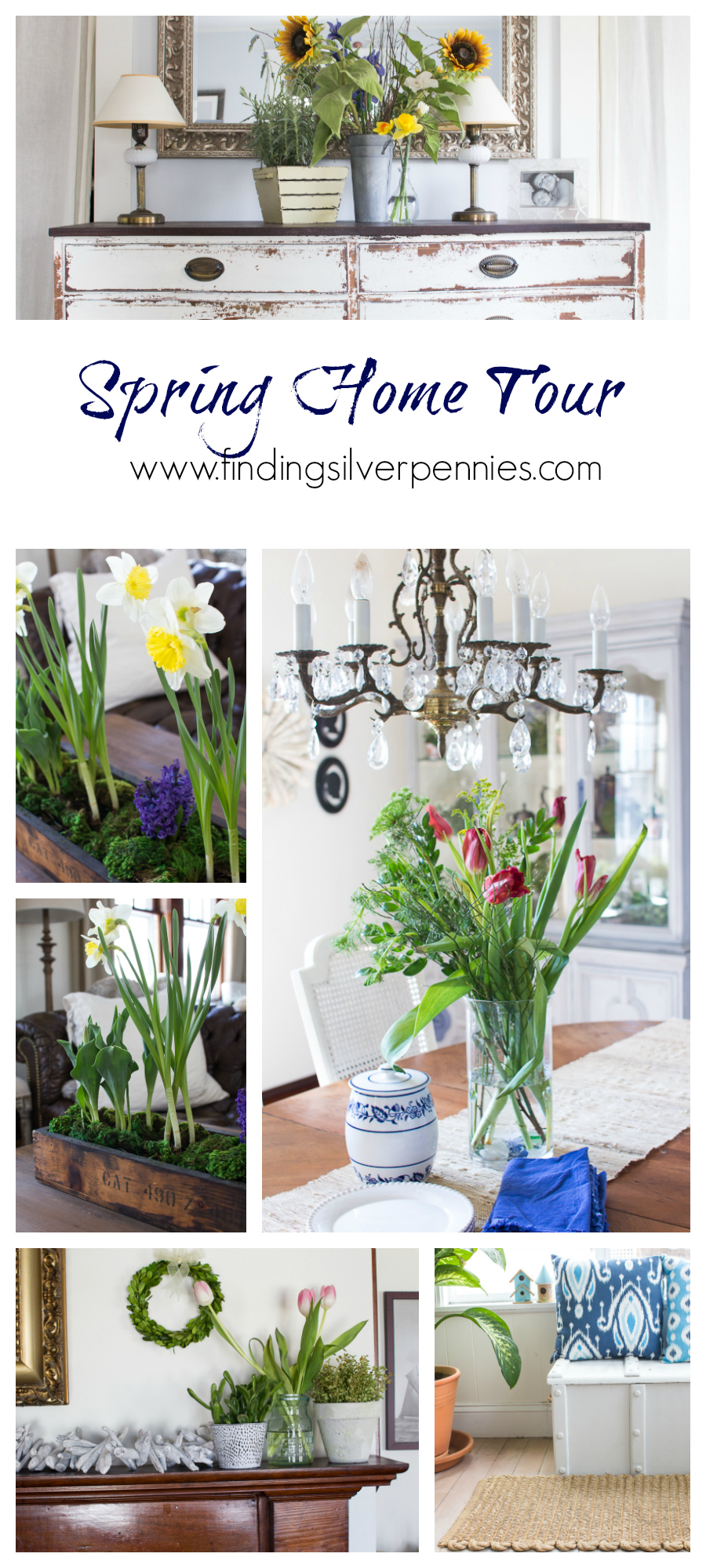 We added some gorgeous window treatments in our tiny bathroom (off the kitchen):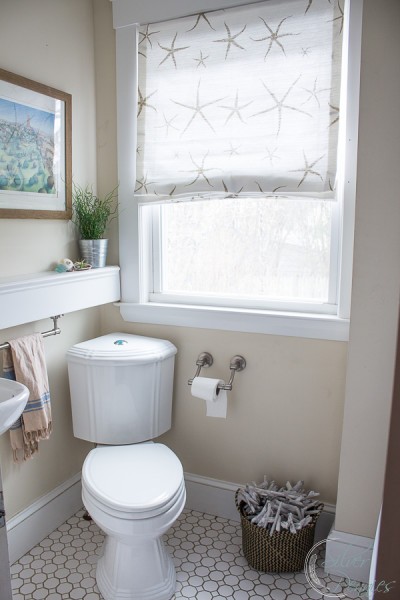 and our our bedroom: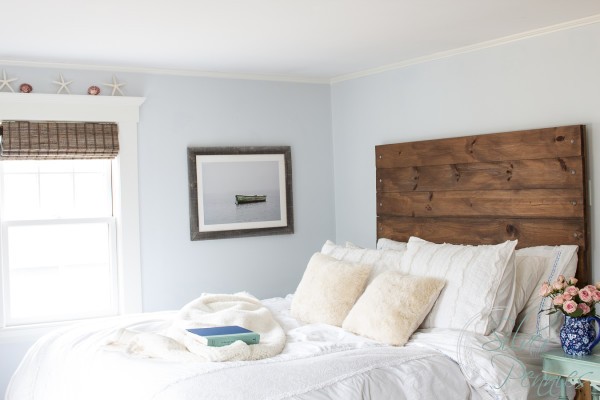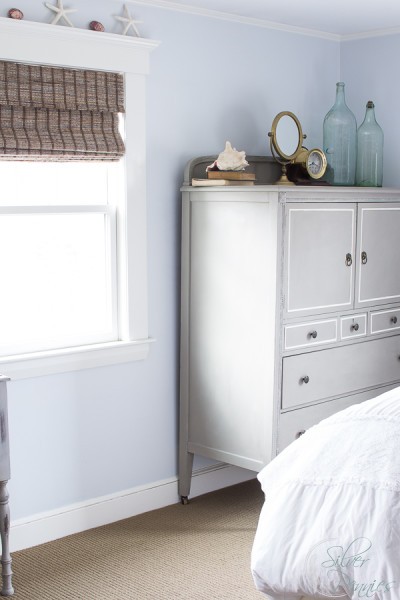 The first of which is a fresh coat of paint in our kitchen.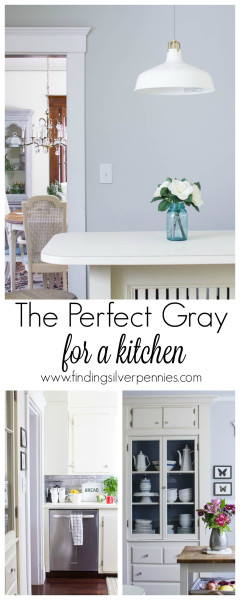 Gray walls brightened up our kitchen and makes it such a happy place to cook and entertain: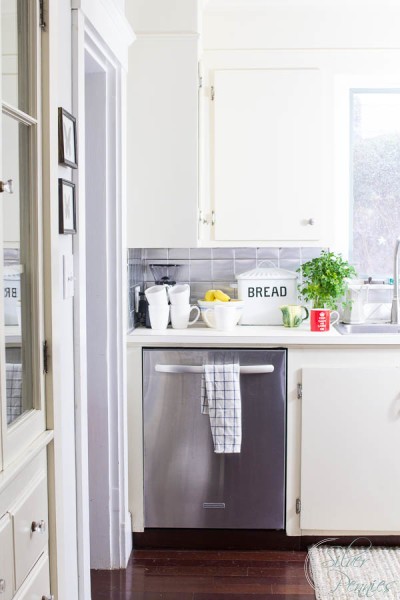 The built in china cabinet also got a little update with paint.  I shared a fun video tutorial here.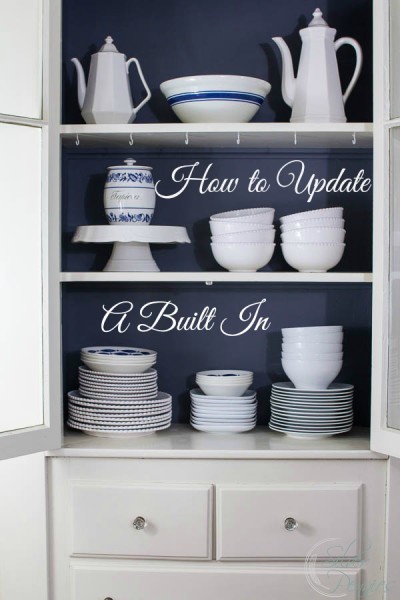 Cozy decorating in the dining room with branches: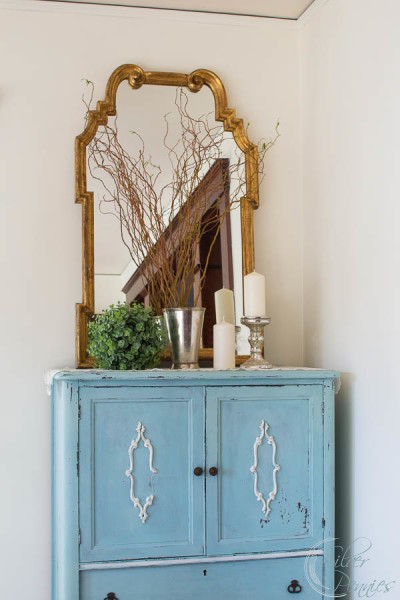 Simple decorating in our living room: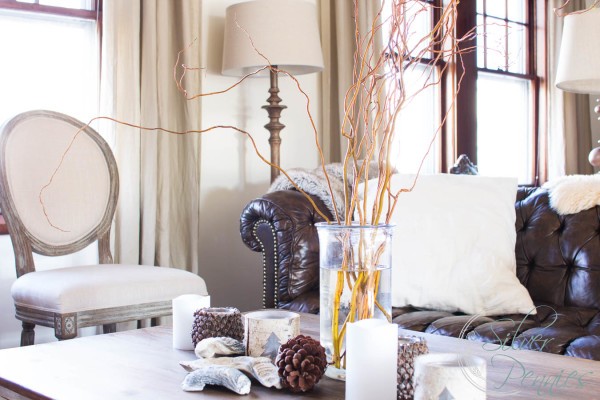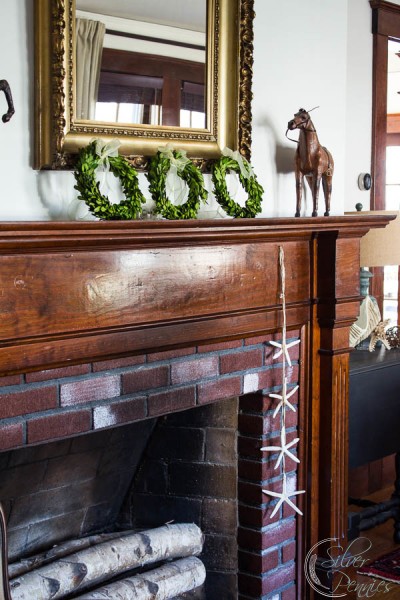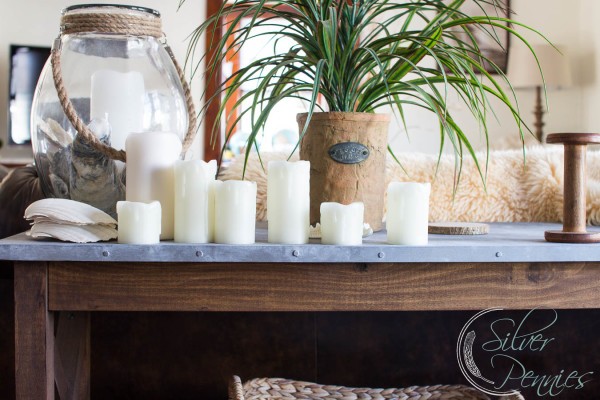 I love decorating our home for the seasons:
Here's our Christmas Home Tour: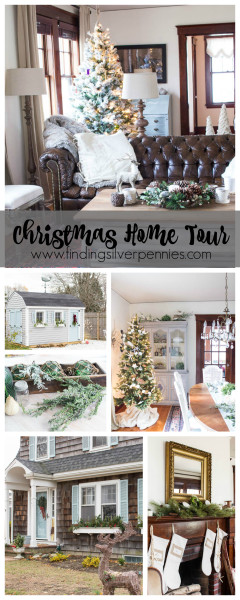 Here's our fall home tour: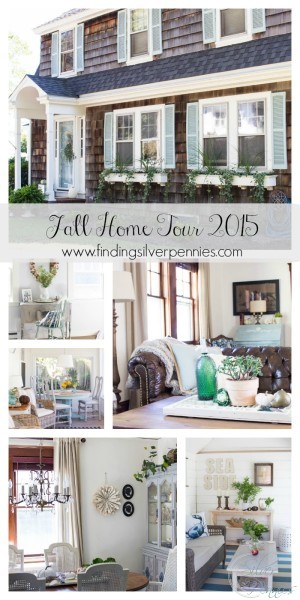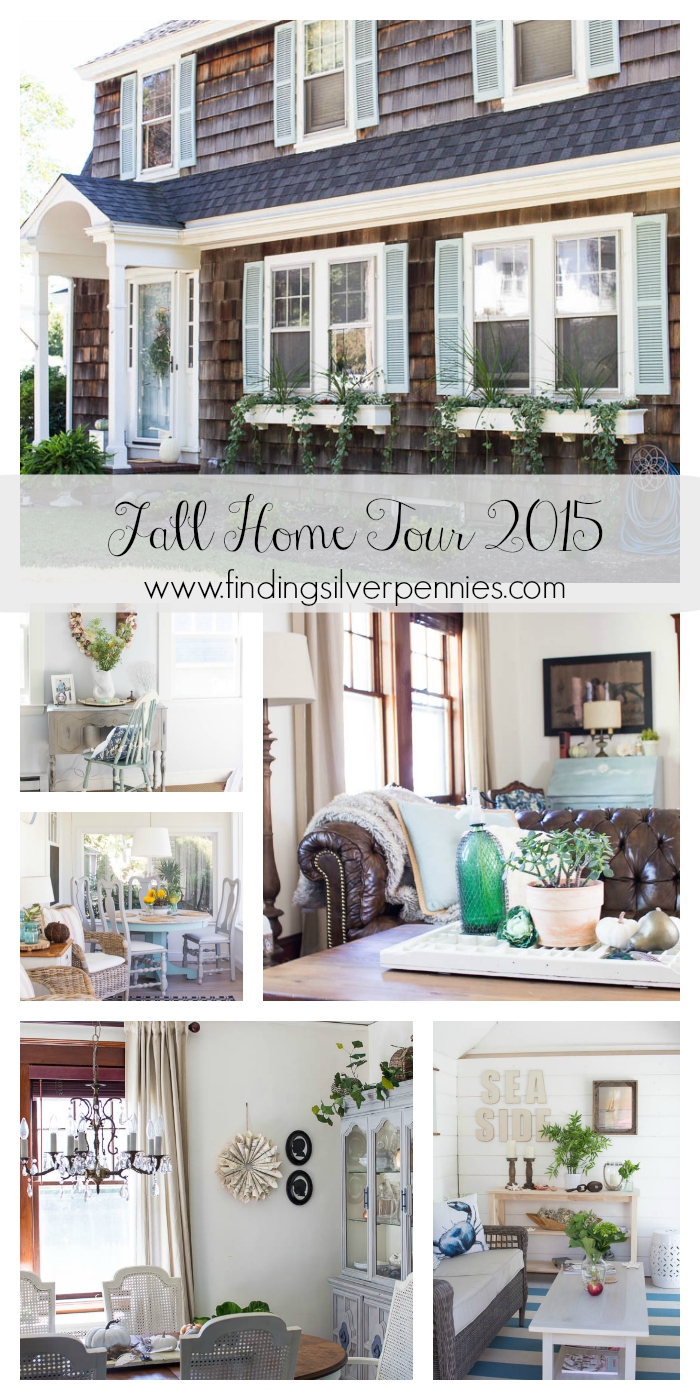 The big project this summer was a She Shed in our back yard.  A mini version of our coastal home: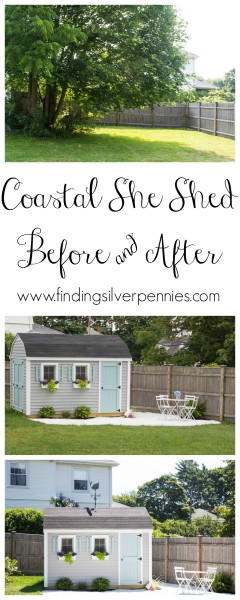 You can read about the shed makeover and shiplap installation over on The Apron Blog.
I've also shared a few tutorials for the shed – How to create a gravel patio here , my sources here and how I created the succulent planter here.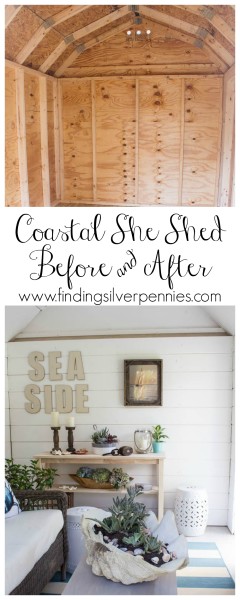 Can you believe we've lived here for two years?!?  Check out all the renovations and makeovers we've done in the last to years, click here.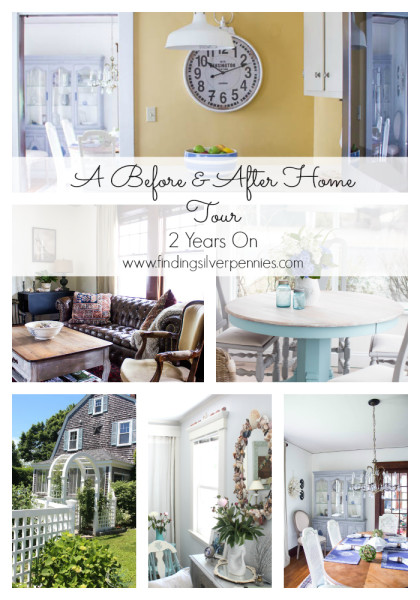 Our Deck Refresh, click here: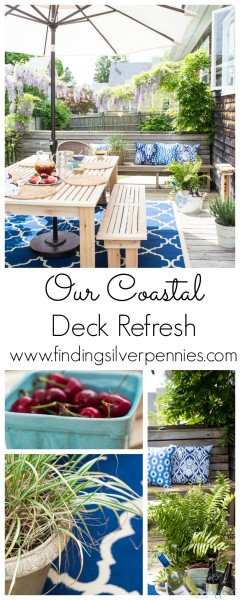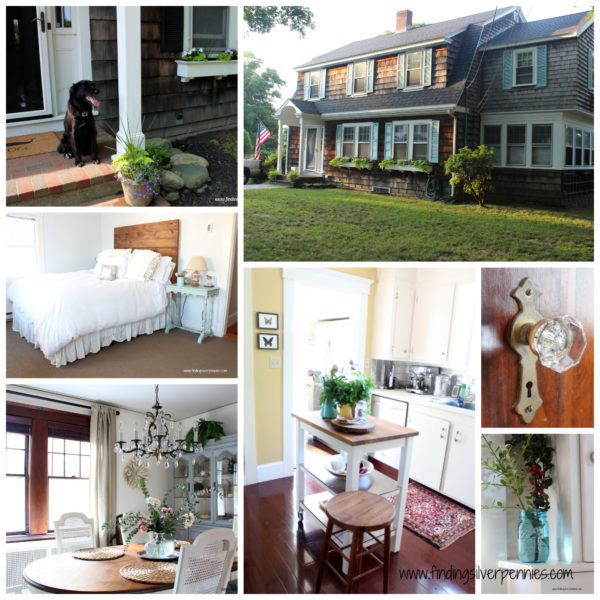 Spring Home Tour, Click Here: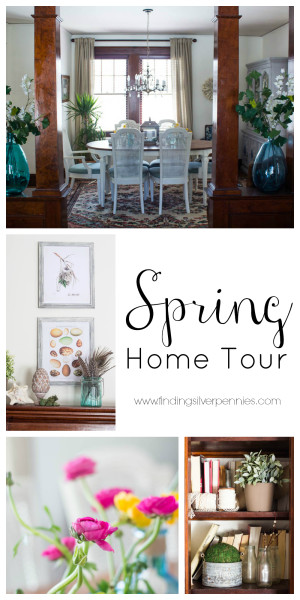 Our home is ready for some Christmas magic, come see, click here: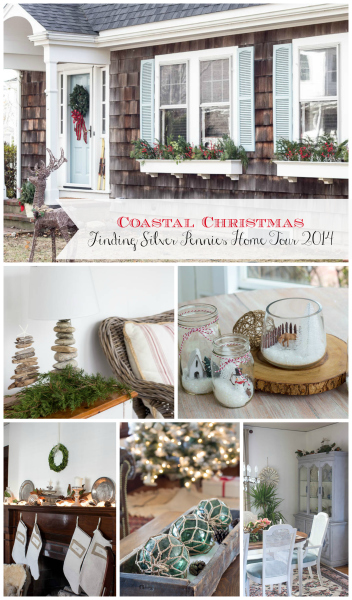 Our house was all warm and cozy for fall. Please come take the tour, click here: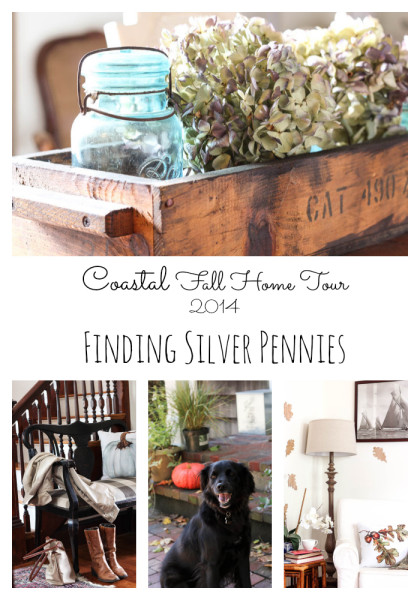 We just finished our Guest Room, Click Here: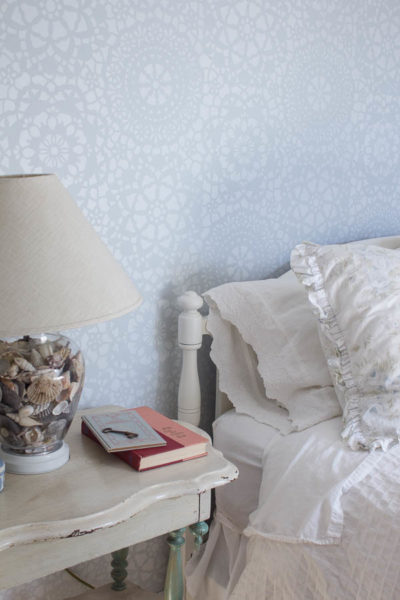 Our entry, got a little makeover this fall, click here: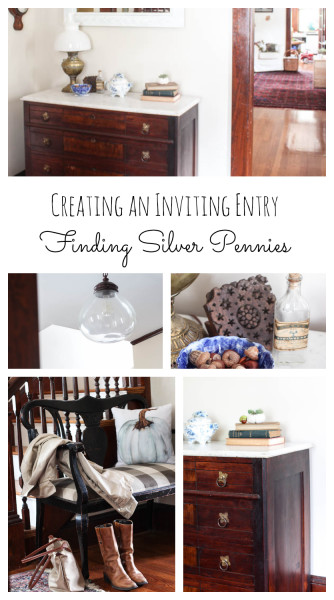 Here's how are house is looking for summer, click here: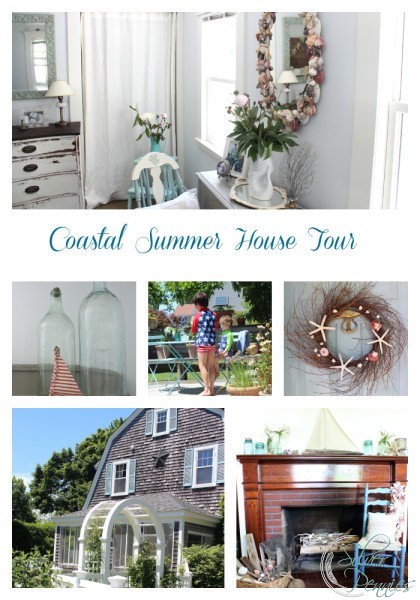 We just completed work on our Sunroom – Click here: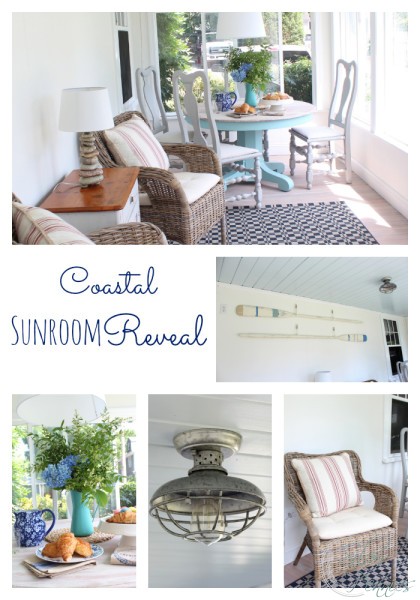 In 2014, we completed Conor's Beach Boy Room – Click here: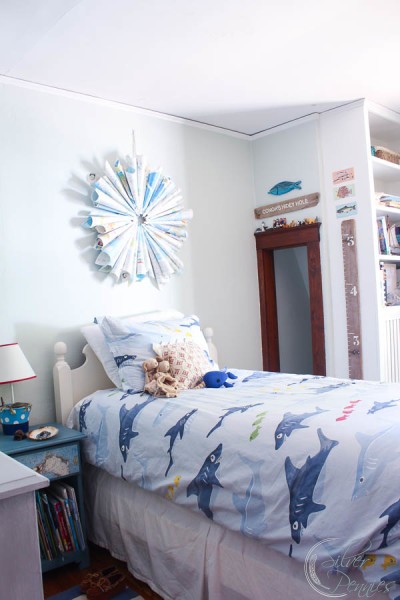 Christmas was very special as it was our first Christmas here!  Our Christmas Home Tour – click here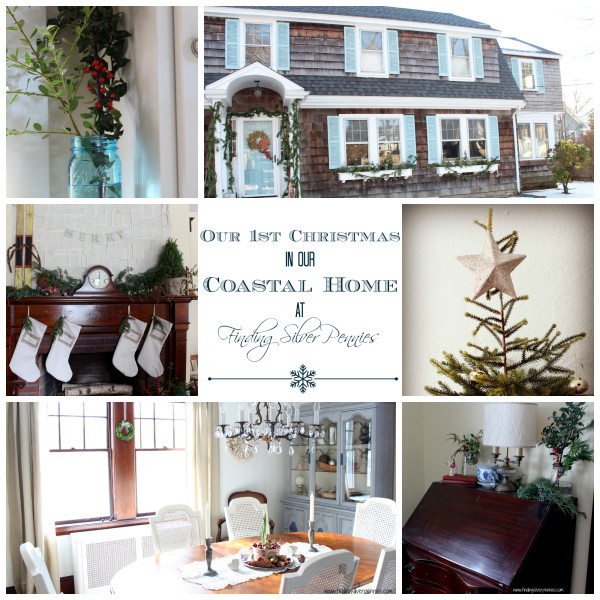 In 2013, we completed our first room – the dining room and we did it on a dime.  Well, close to it!
The Dining Room – click here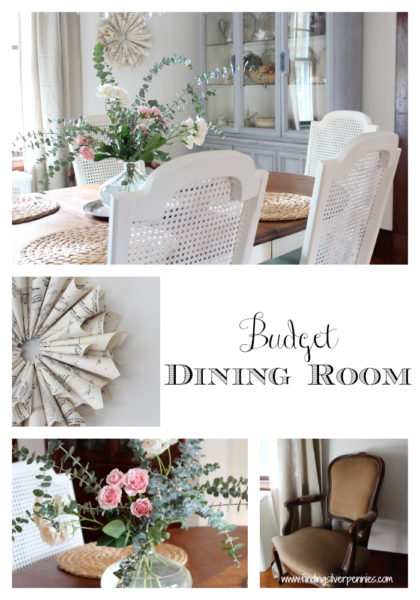 We started working on our bedroom and it is still a work in progress.
Master Bedroom – click here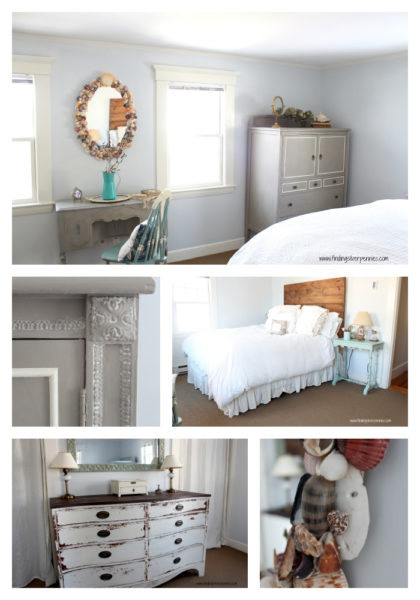 Another small change that made a HUGE impact was painting the trim and finding the perfect blue for the shutters & door: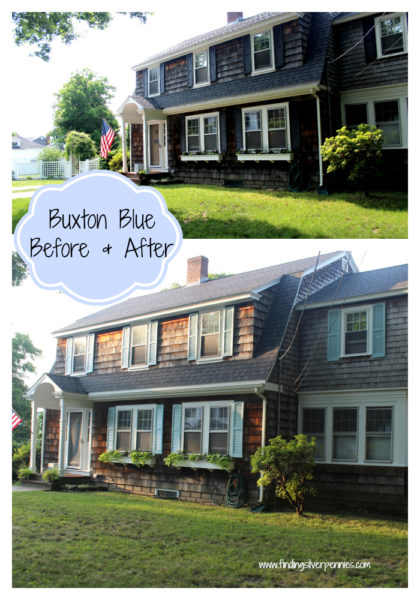 Here's a few more posts from when we first moved in – moving in tour part 1 and 2, the garden and some updates for summer.
Here is our first home, where we lived for 5 1/2 years:
The Living Room:
The Kitchen:
The Master Bedroom:
A Beachy Big Boy Room:
A Nautical Bedroom:
The Guest Room:
Bathroom:
The Playroom:
Thanks for taking the tour!