I'm so excited to share this post today! Luke, the boys and I worked on this over 4th of July weekend.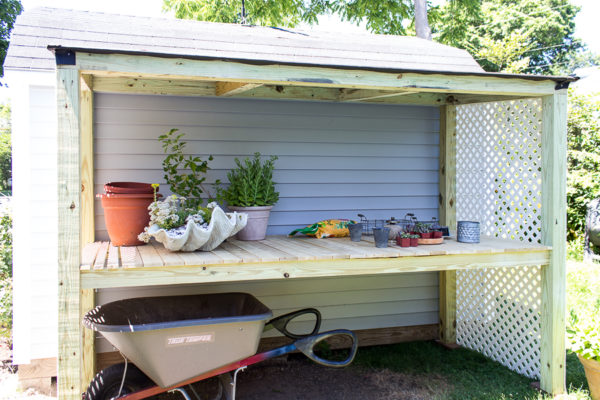 This is our new Lean-To Potting Shed!
What do you think?
This post is sponsored by Kreg Tool Company and BuildSomething. BuildSomething is Kreg Jig's DIY project plan site, you may remember that we shared our beadboard cabinet and kids picnic table and benches there last year. This post also contains a few affiliate links for your convenience. The product does not cost you more but I get a percentage of the sale. Thank you for supporting our blog in this way.
Perhaps, I should show you some "before photos". I don't often show messy photos here or at least I try not to, but this is a a few real life photos of some messy spaces in our yard. Behind the she shed: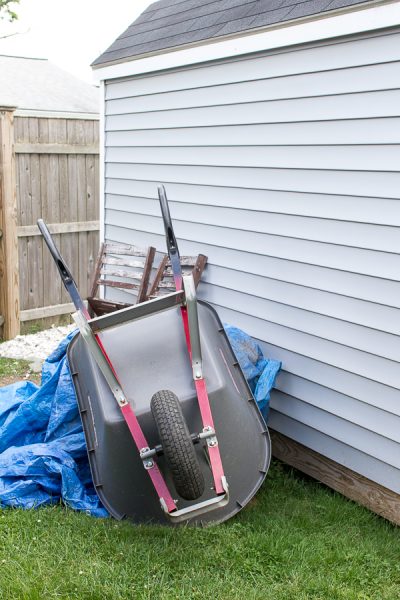 This lovely area is right behind our deck: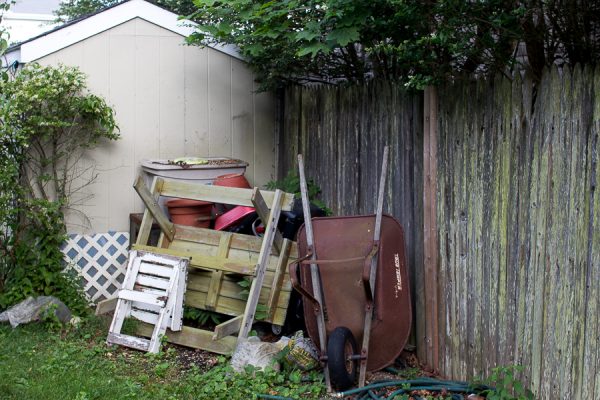 Not so pretty.
That little structure there is Luke's shed. Um, it's falling down and I try not to share it too often here. One day we'll build a new one for him, his lawn mower and snow blower. We intend on tidying the stuff here we don't need, but I wanted to add a space behind my she shed dedicated to gardening and planting.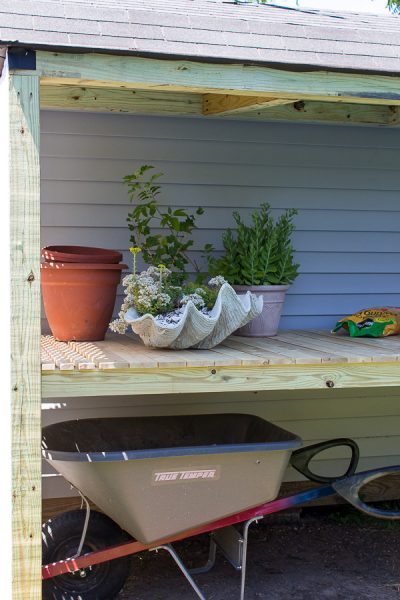 We had plenty of unused room behind the she shed.
I knew it would be the perfect spot!
We used our Kreg Jig, some pressure treated and cedar wood to create a covered area for planting.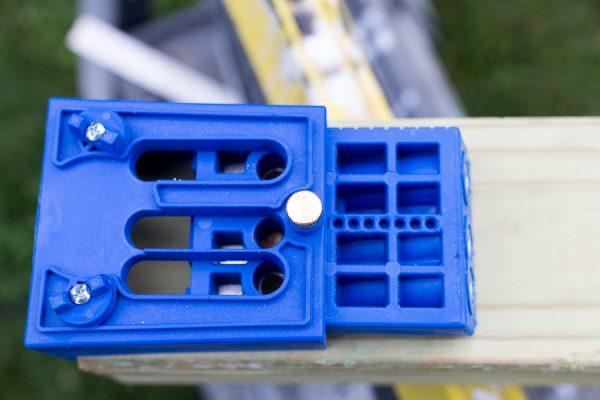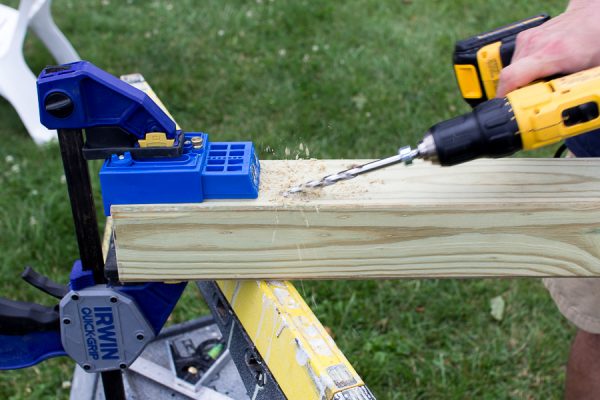 The jig makes it so easy to join wood together.
Our oldest loved helping out on this project.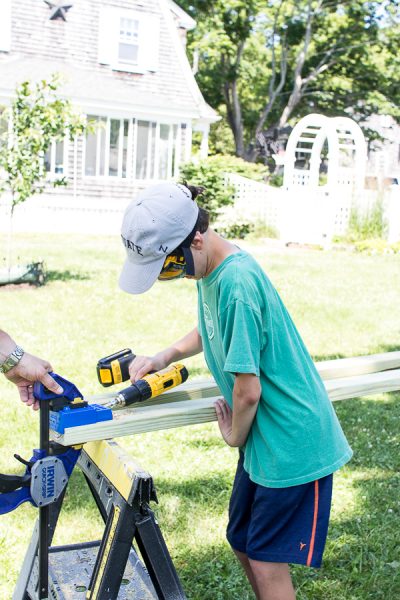 He was so happy to help us with this project and so proud of all his hard work! He became an expert at drilling pocket holes!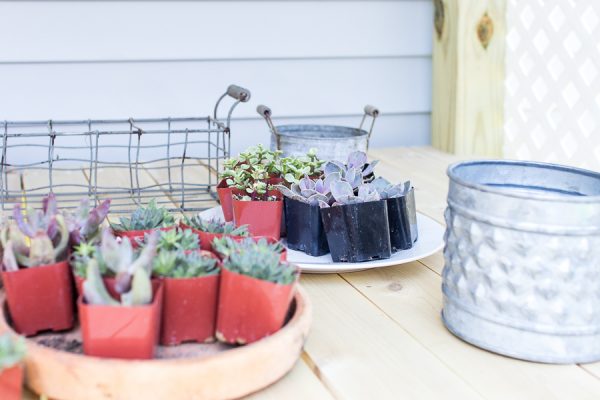 You guys know how much I love plants and how much I enjoy creating arrangements for our home.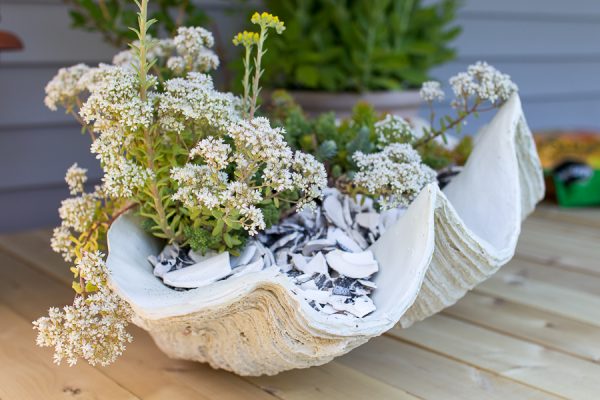 It's nice to have a covered area to work. I used to just work in our kitchen or out on the deck but dirt would go everywhere!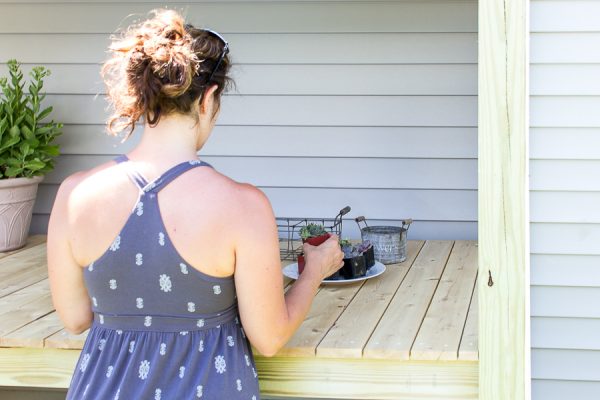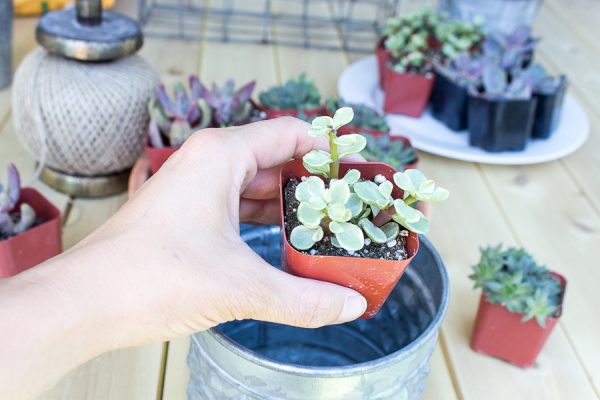 I have so many plans for these pretty succulents! I'll be sharing more soon.
Aren't they sweet?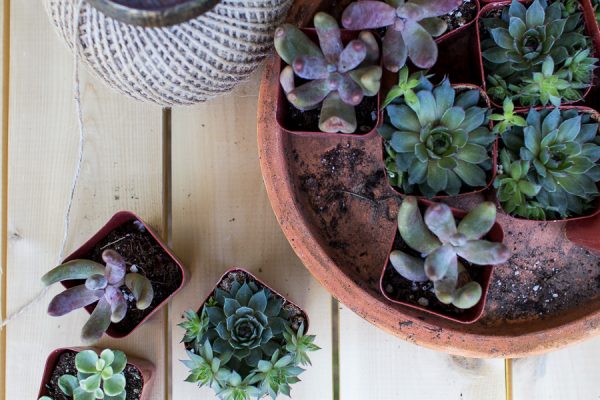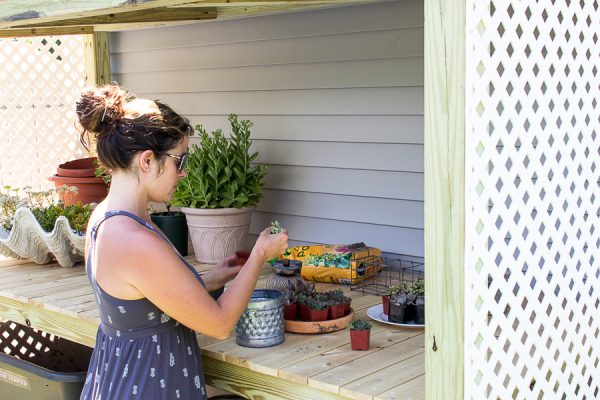 We used durable materials for this structure that could withstand the elements and used white trellis for privacy and also to hide away the tools.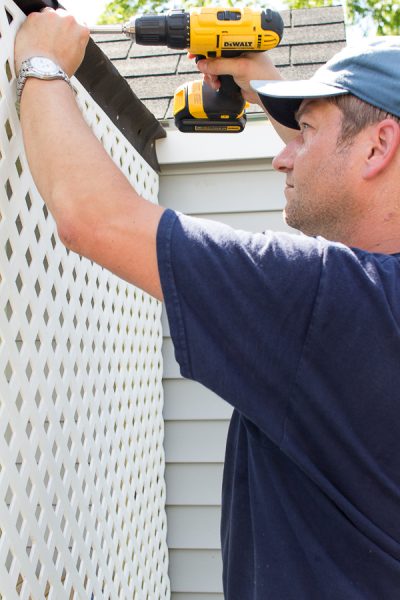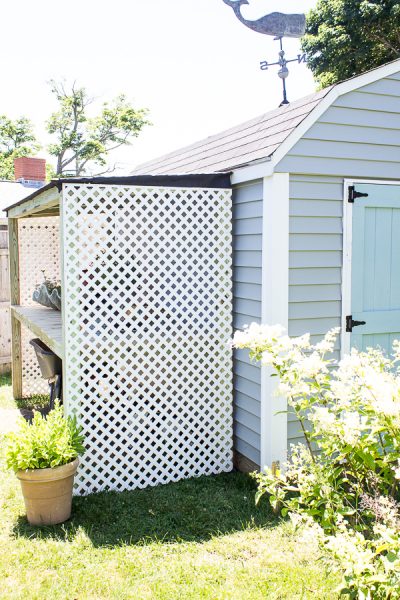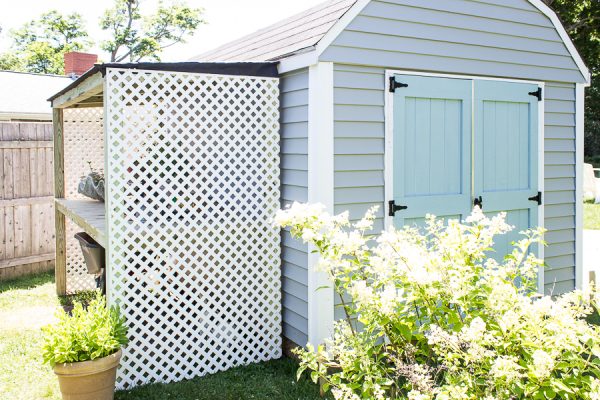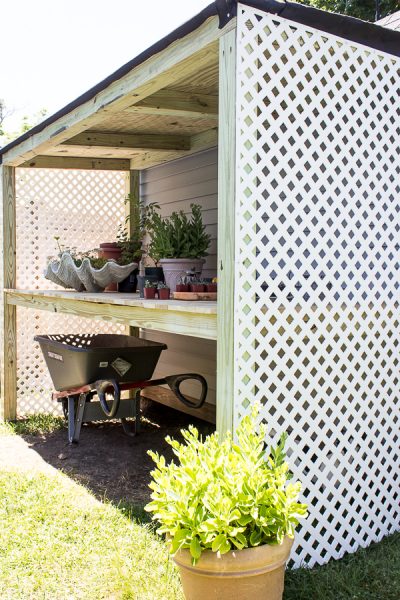 This is a wonderful addition to our yard and I'm so glad we worked on it together!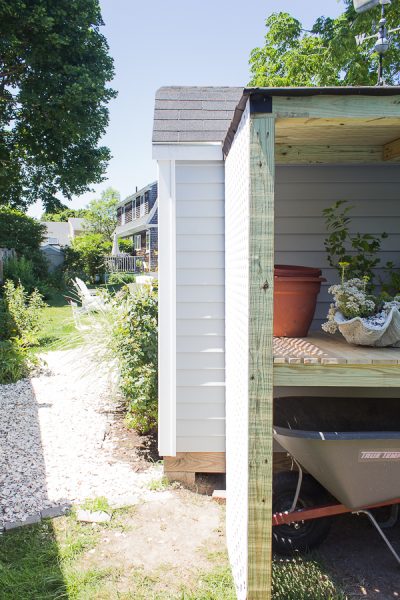 What do you think of our new Lean-To Potting Shed?
Will you build one for your own home?
Be sure to check out all the great plans over on BuildSomething. Also check out more of Luke's plans here.