I'm Danielle.  Some friends and family call me Dani, which I like because it is more informal.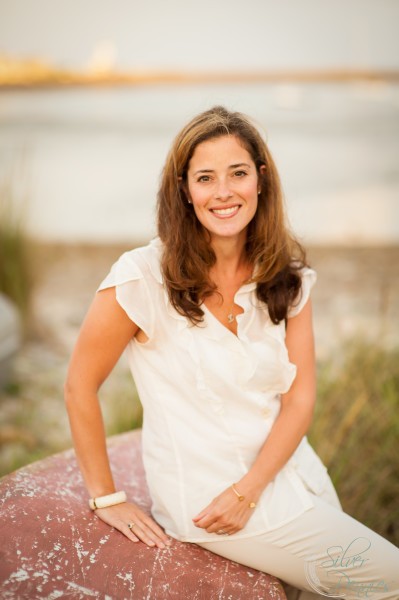 I am married to the love of my life.  We met and fell in love in England.  Yes, he has a British accent.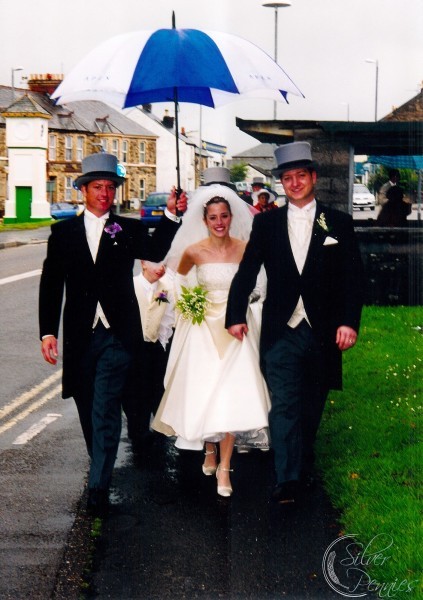 Here we are 16 years ago at our wedding.  It rained; riches, so they tell me!
I'm so lucky to have Luke.  He is so supportive whether it be to help me build a headboard, fix all the furniture I bring home or drive hours to rescue a puppy.  He truly is my soul mate and my best friend.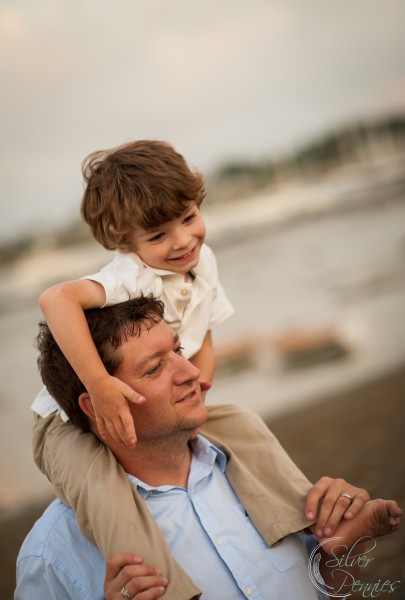 We live in our dream home, a 1927 Dutch Colonial, which we are making our own room by room.  You can take a little tour here: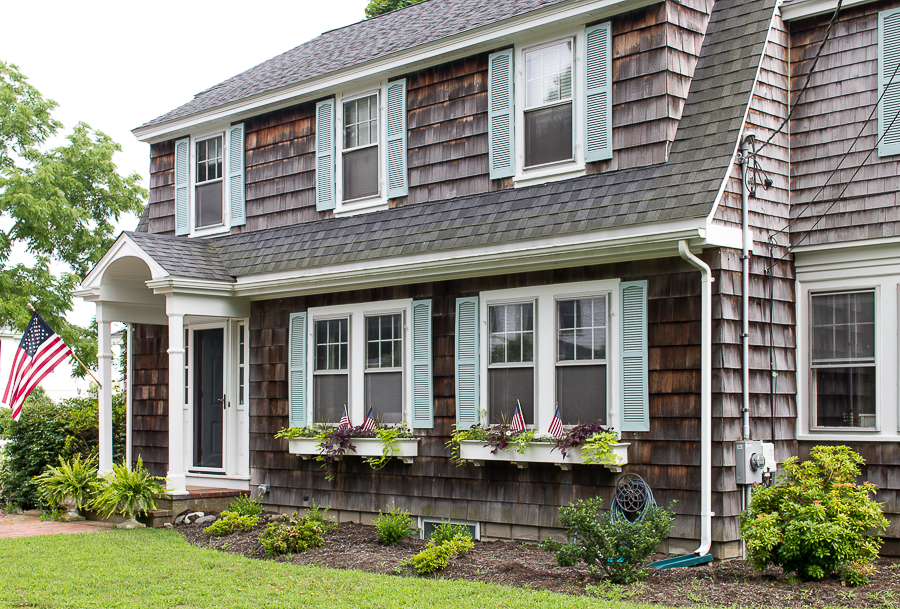 We share this home with our two very loving and very energetic boys.
This is our oldest.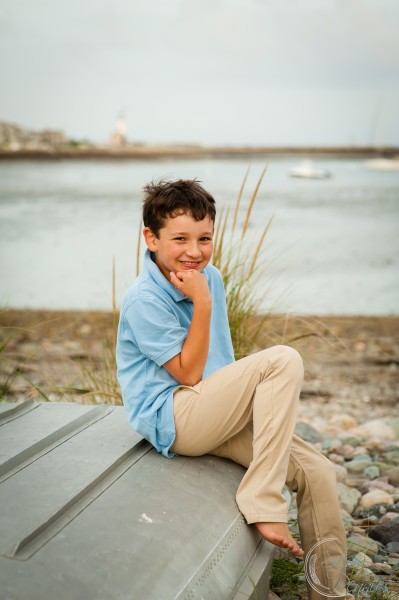 John is very loving and very dramatic.  He is obsessed with horses and nature.  He has a creative soul.  He loves to draw, create worlds on his computer, swim and run like the wind.  He fell in love with England on our last visit and think might settle there one day.  He is destined for greatness (a mother just knows).
This is our youngest and most mischievous.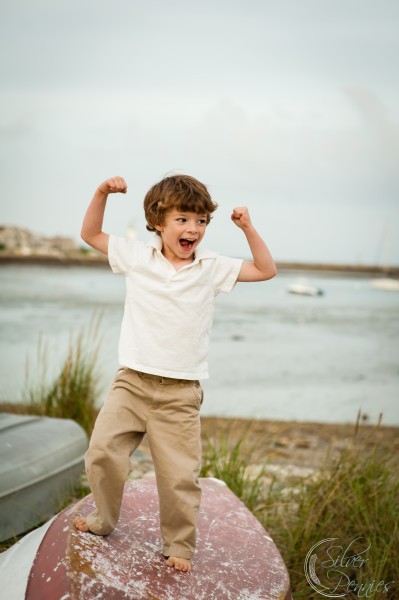 He always loves to help me hunt for treasures or paint and he loves to help his daddy build.  He has quite an English palate and loves Branston Pickle, tartar sauce and crumpets.  Some think he has an English accent like his daddy.  He currently wants to be a chef and an artist. He is also destined for great things.
They were the best gift to each other and to us: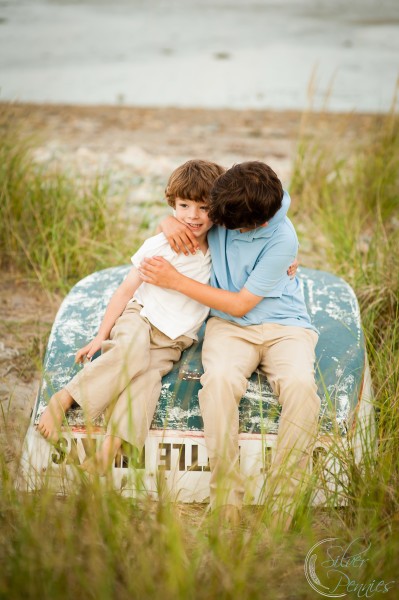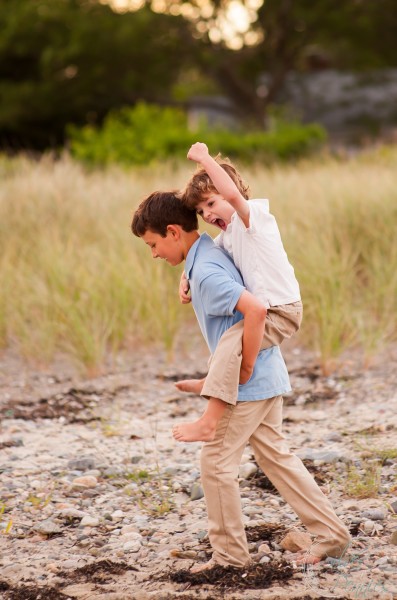 Yes, they are constantly in motion!
This is Poppy, the puppy we drove miles for.  We saved her!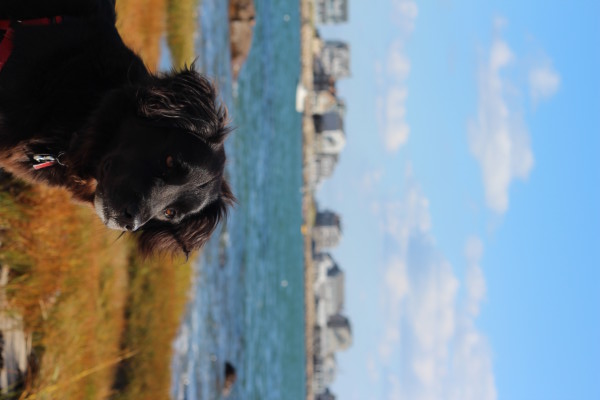 Poppy now has a little brother! Who we just rescued. She's loving him: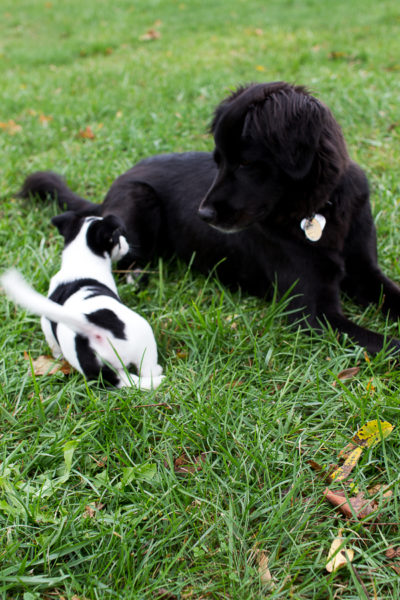 Meet Max, our rescue puppy! He is the sweetest little guy ever!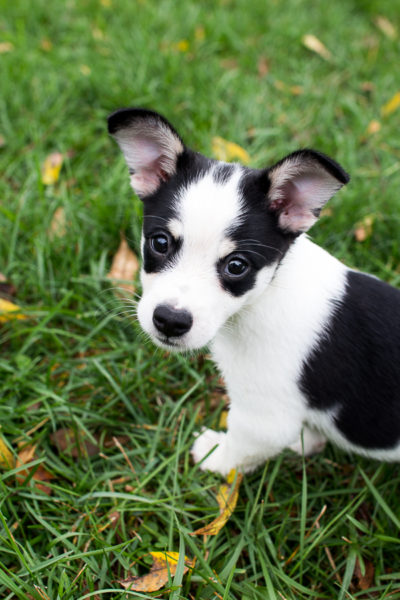 We live in Scituate, MA and are just a stones throw away from the beach and Scituate Harbor.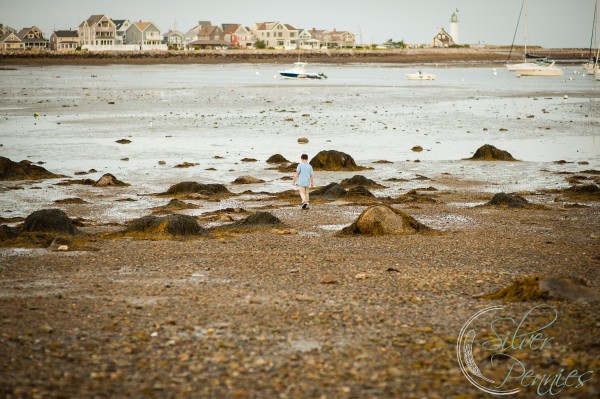 You will see that I LOVE the beach and all things shabby chic.  We are always searching for treasures on the beach and love to make things with these treasures.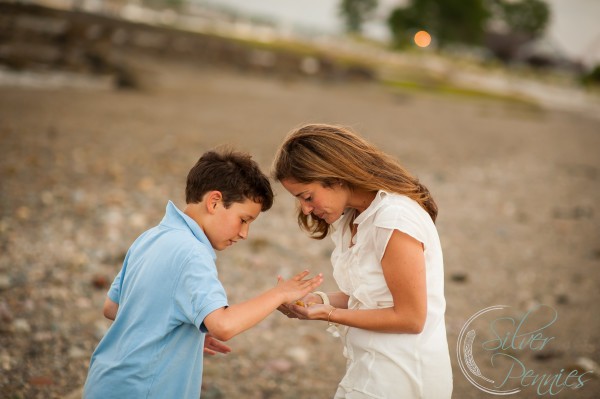 I love rummaging for treasures just as much as I love to practice yoga and beach comb.  I also love to cook and do crafts with my family.  I could eat ice cream and pizza every day.  My brain doesn't work until my morning cup of coffee.  Blue is my favorite color.  Finding Silver Pennies is the place where I share our stories and our creativity!
I am obsessed with painting furniture.  I will paint just about anything except the dark wood trim in our home.  A bit of my heart goes into my painted pieces.  My eBook on painted furniture techniques just came out, click here to learn more about that: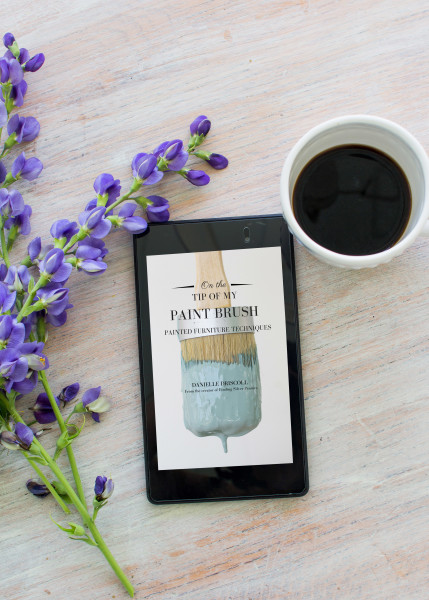 Here are a few of my favorite ones: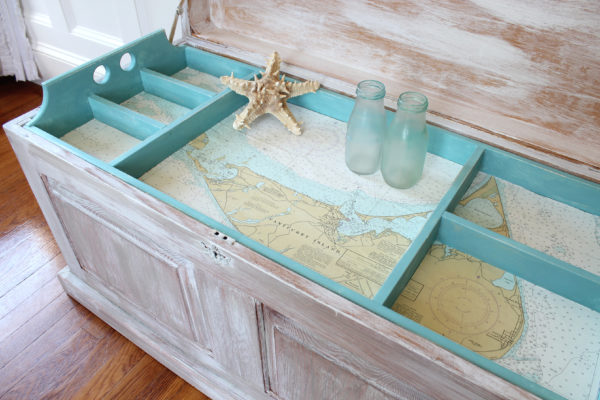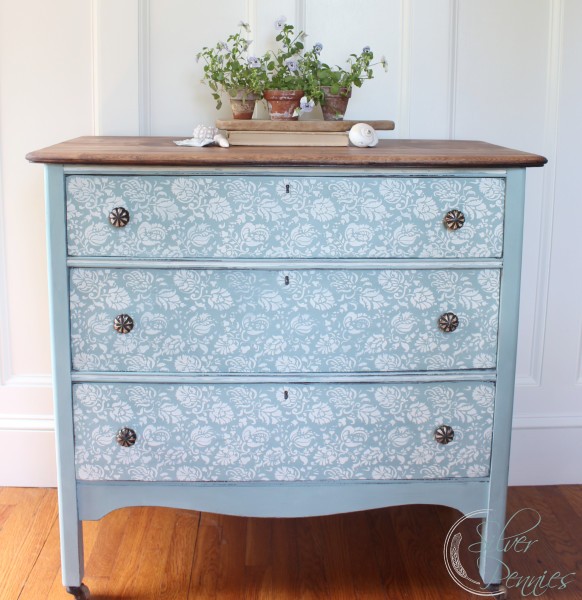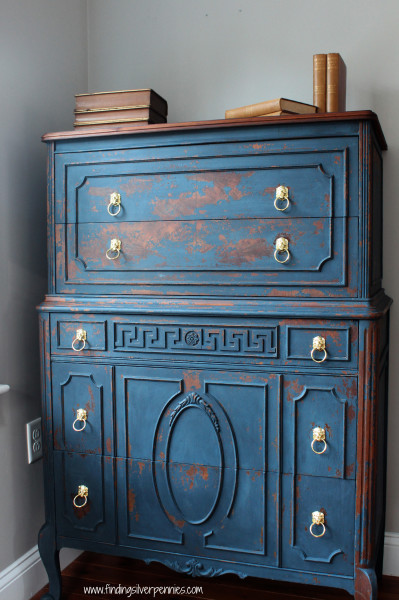 Jameson Dresser
We love making over our home together on a budget. Here are few of my favorites: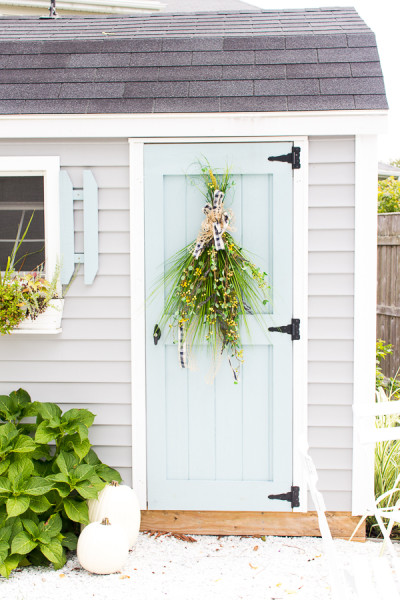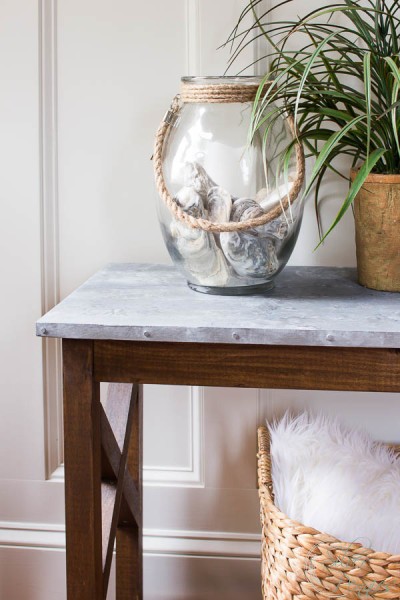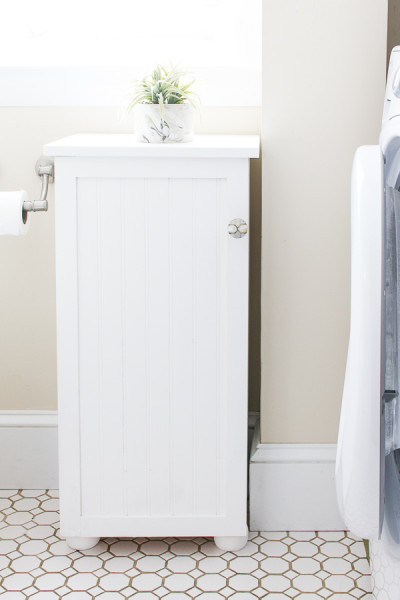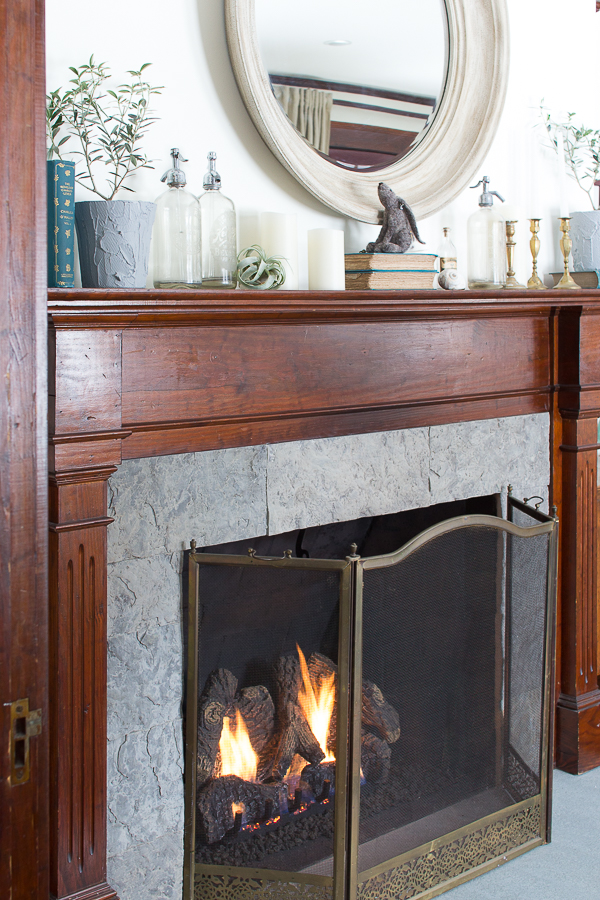 Thanks for visiting Finding Silver Pennies.  Join us on our adventure by the sea.  Hope you find a little unexpected happiness here!