I've been telling you for quite a while that some changes were coming to our bedroom.
We've decided to tackle this space when I get back from the Haven Blog Conference which is this coming weekend in Atlanta.
For those who don't know this is what our bedroom currently looks like: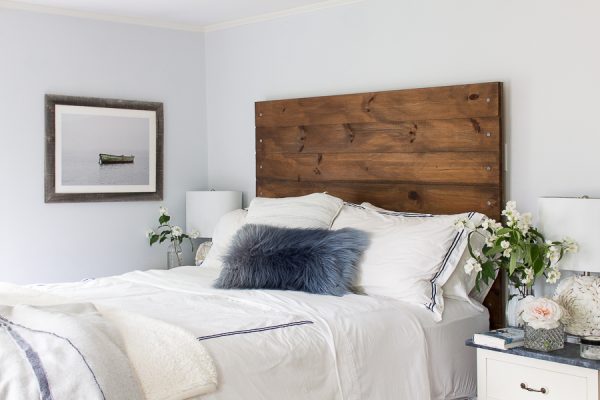 This post contains a few affiliate links, if you purchase a product from this post then I receive a portion of the sale. You can read our full disclosure policy here. Thank you for supporting our blog in this way.
I love our bedroom; it's serene, but if you know me then you know I like to change things up.
The furniture will probably be staying the same but the walls and floors will be completely different.
I still love our dresser, I call her Isla: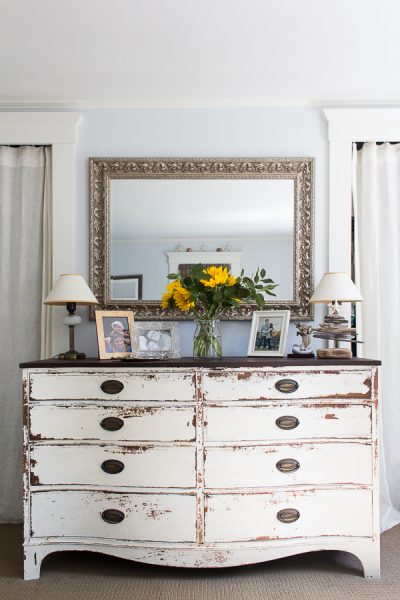 And Luke's piece: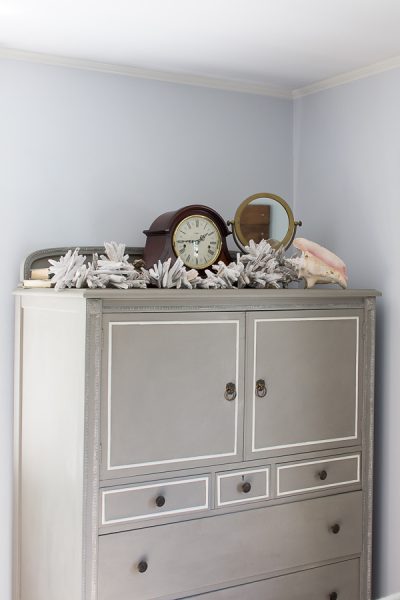 BUT what I don't love is the floors: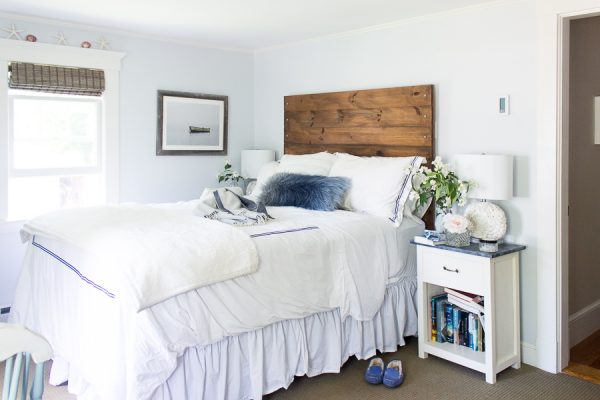 Can you see that awful brown wall to wall carpeting?
Our entire home has hardwoods, except for our bedroom, because this was actually an addition probably done in 1960s.
I've tried to love the brown rug, really I have, but I feel like it looks so dull in the room.
I've been dreaming of hardware floors since we moved in.
So here's the plan: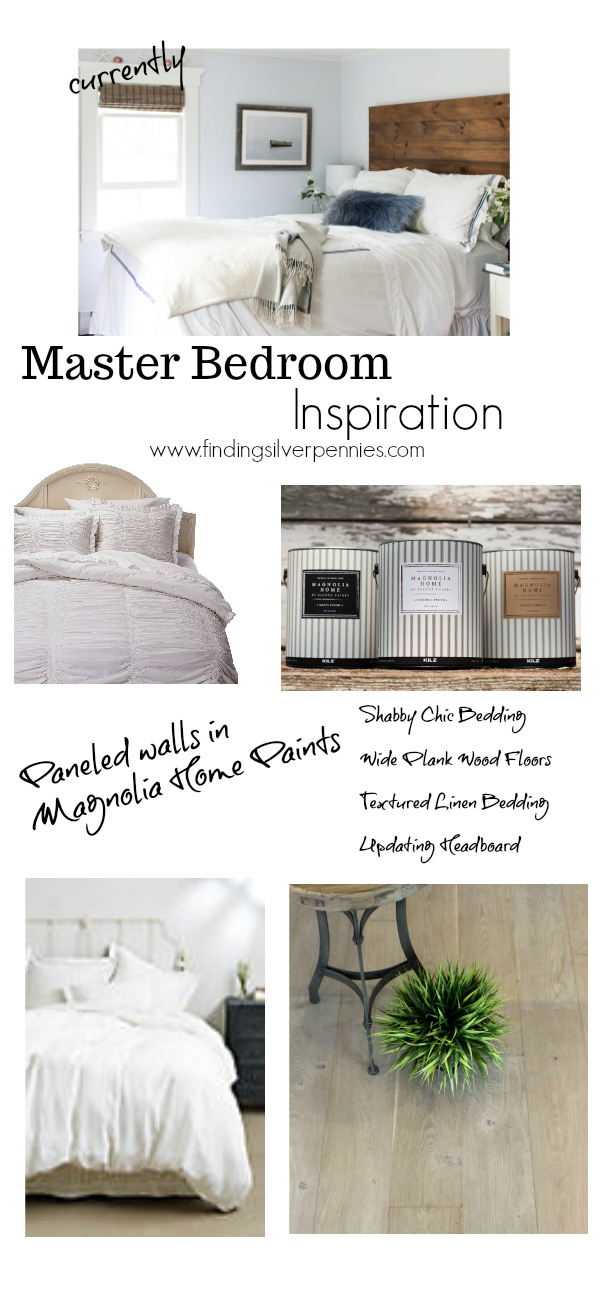 Luke and I will be installing wide plank Sawyer Mason Flooring in partnership with Stonewood Products.
I plan on writing a whole post on the flooring. They have so many color options, but we've decided on this flooring because it's gorgeous and oil rubbed. When we went down to Stonewood Products to buy some reclaimed wood for our dining room table, we saw the flooring in their showroom. You guys, I was head over heels in love. The flooring has a matte finish, because it's oil rubbed, so very much reminded me of the floors I've seen in Italy, Spain and England (especially the mews we stayed at in London). You guys all know I like matte and not shiny on furniture and I'm no different when it comes to floors.
Here's an example of the flooring: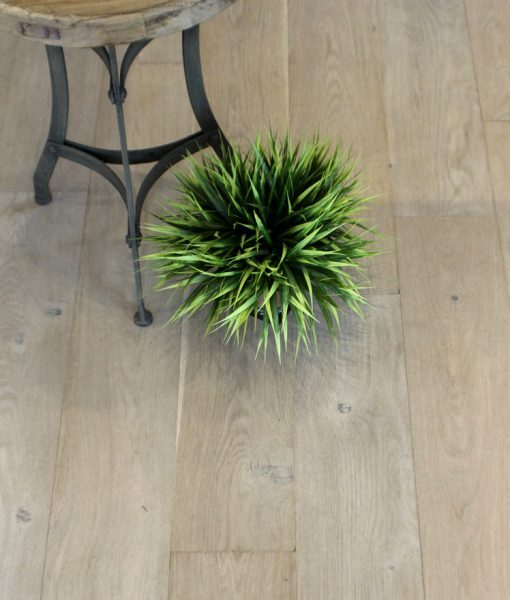 Luke and I are very excited about the idea of giving our flooring a more rustic, farmhouse look.
I think it will warm the space up!
While in England, my sister in law, Sharon gave me two bags of English design magazines which I devoured. I tore out pages and pages. I kept being drawn to paneled walls painted in creamy hues. We've decided to incorporate some wood paneling in our bedroom. We'll have to remove the skirting boards anyway while installing the floors but the crown molding will stay the same.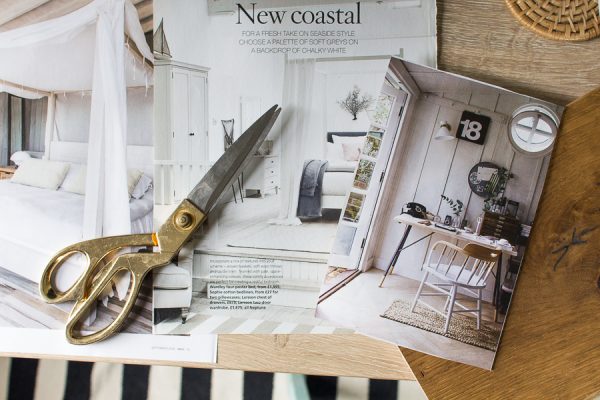 I'm still deciding on the color palette, but we're going to use Magnolia Home Paints by Kilz.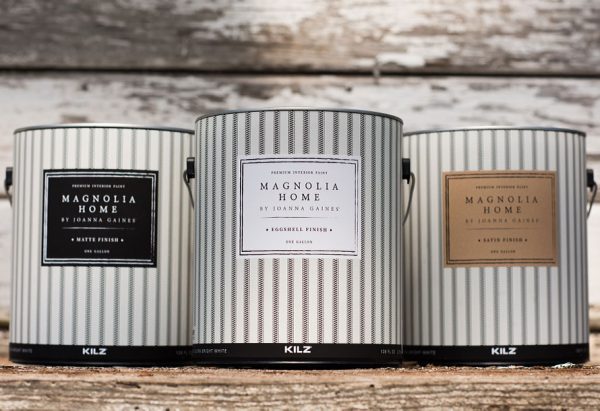 I love watching Fixer Upper with my 7 year old, Chip is his hero. I love how Chip and Joanna put family first. I'm so happy for all their successes. I couldn't resist having a bit of Magnolia Homes in our home.
I'll share more on their paint in a later post.
Luke will be building a second bedside table. You may remember the faux soapstone one we did. Well, another is on it's way. Well, as soon as all the other work is done in the bedroom.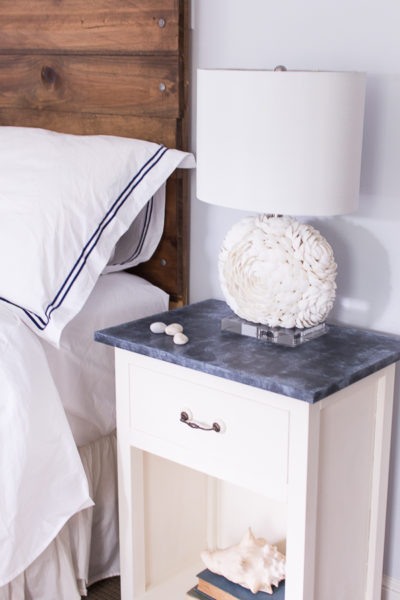 I may move these lamps to the chippy dresser and get something else at HomeGoods for next to the bed.
The only other possible change is our headboard.
We created this beautiful DIY Relcaimed Wood Headboard when we lived in our first home. It was one of our first DIY projects. I LOVE it, but was thinking about doing something slightly different.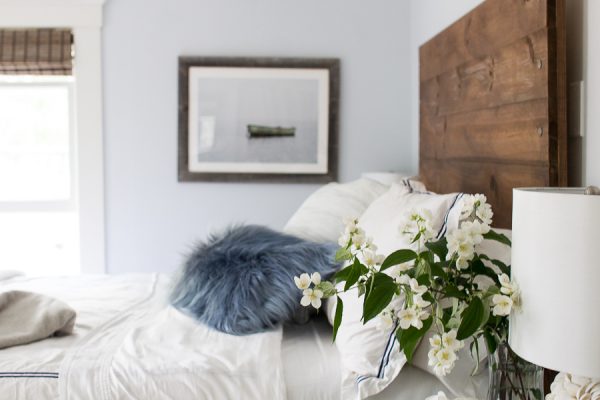 Here you can see a view that I don't share much on the blog: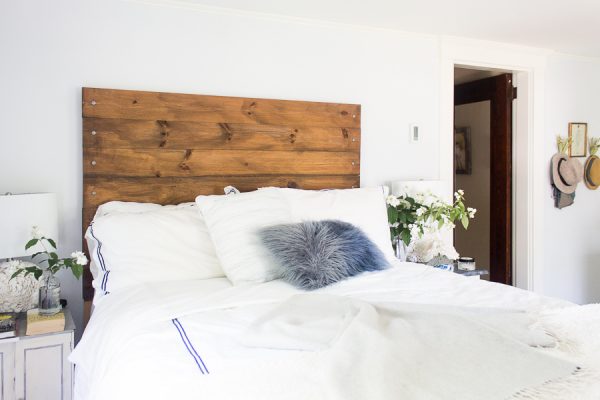 I was thinking of repurposing a chippy barn door and my friend Colin over at Bent Nail Farm Antiques found this one.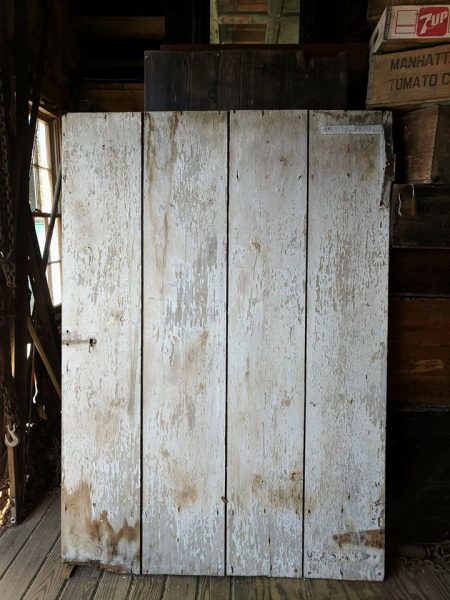 All the heart eyes!!!!
Well, I did a lead test the other day and it's covered in lead paint. I realize I could clean it off and seal it in but I just am too nervous to hang something potentially toxic to our family above our bed. I know many people say it's fine unless you plan on eating it but I really try to be careful with chemicals and fumes.
Especially when I read to these two every night here: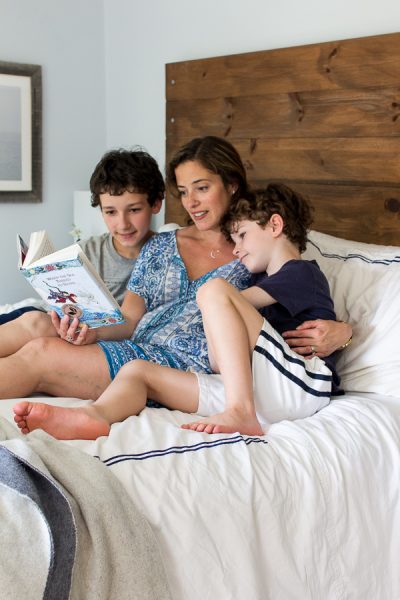 So I might keep our headboard as is or I may add some Saltwash® powder and paint to create a faux chippy look that's fine for our family.
I'm not sure and I might see how the room looks with the new hardwoods and walls before committing to changing our headboard.
I might also switch up our bedding. I came across these pretty shabby chic sheets and this linen duvet while putting together this post.
What do you think of the plans?
Are you changing any rooms up in your homes?