I adore coloring eggs each year for Easter! I'm always IN LOVE with blue and white but this year I thought I'd go with some pretty pinks and purple pastels.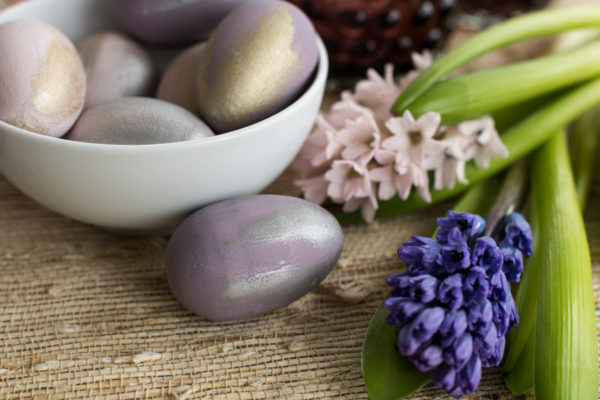 Annie Sloan sent me some fun sample pots and a brand new product to her line – Annie Sloan Gilding Waxes. Yay! I LOVED using them and thought they'd be so pretty on some simple painted eggs.
This post also contains affiliate links and I will be compensated if you make a purchase after clicking on my links.
Many people like to paint real eggs, but I adore painting wooden ones from Target. I like that I can decorate the eggs and then pull them out again for next year 😉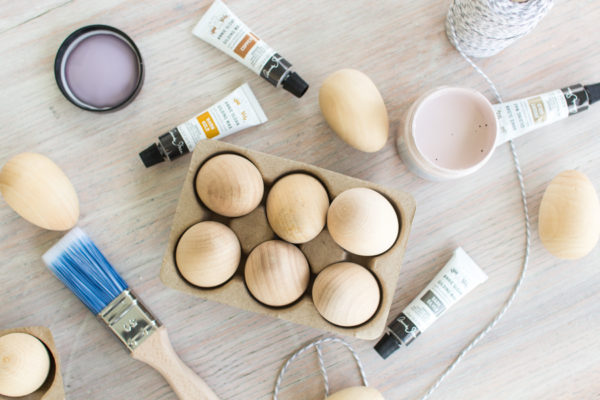 It's so fun and easy to create your own! Here's what you need:
Materials:
Method
Paint your eggs in the color you desire. I opted for Emile and Antoinette Chalk Paint®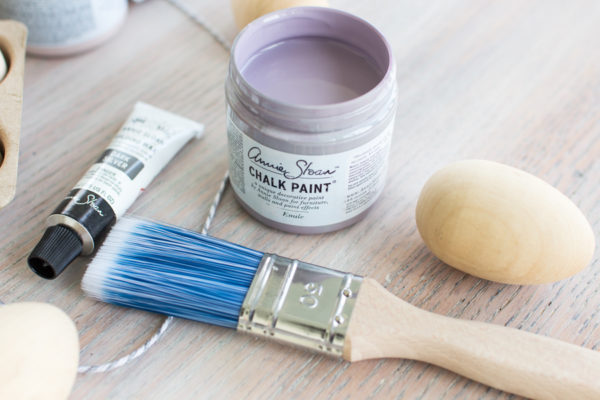 Allow to dry completely.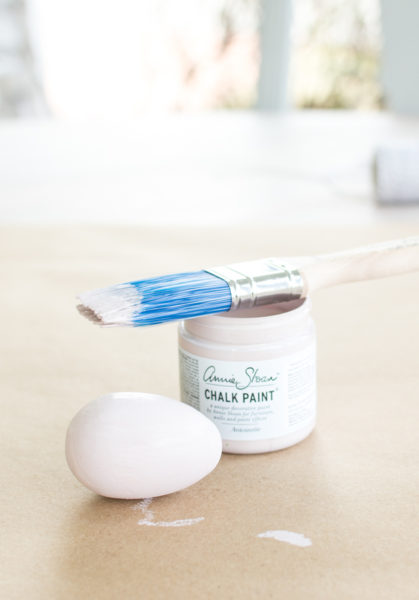 Once dry, it was time to play with Gilding Waxes. You can see the 5 gorgeous colors below: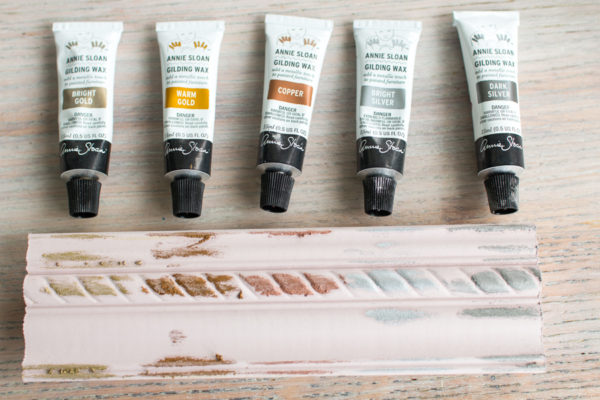 I painted the sample board in Antoinette. I really love the cooler metallics with the pink. These gilding waxes went on so easily and were fun to play with. They'd be great on frames, furniture accents and detailing on dressers. You can see a fun video here.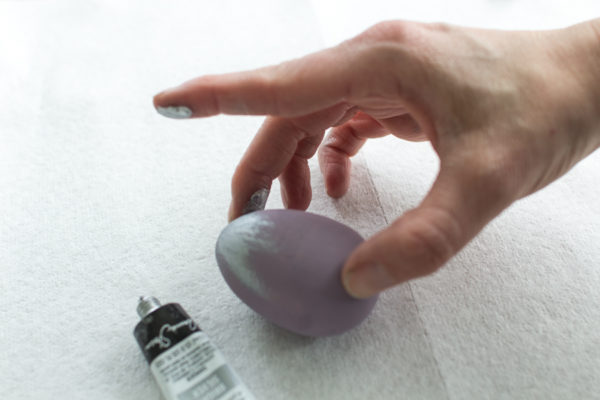 You can apply the gilding wax with a brush or stencil brush, but what better tool than your fingers! I let them dry and then decorated with them.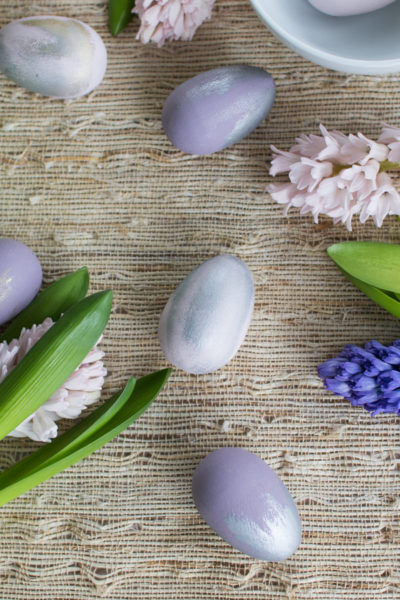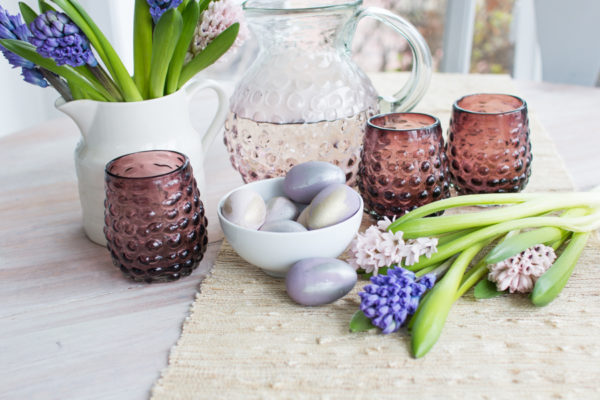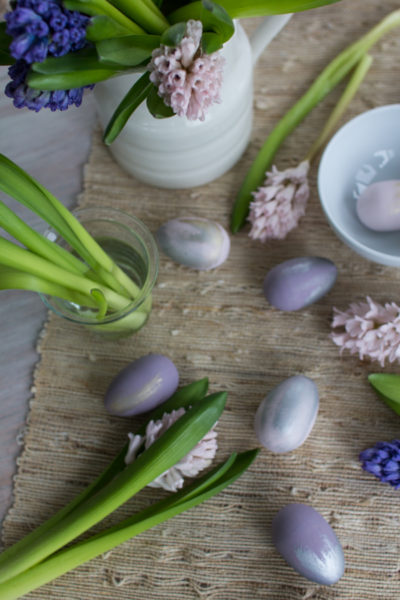 These hyacinths smell heavenly and seem to match the beautiful Chalk Paint® shades so beautifully.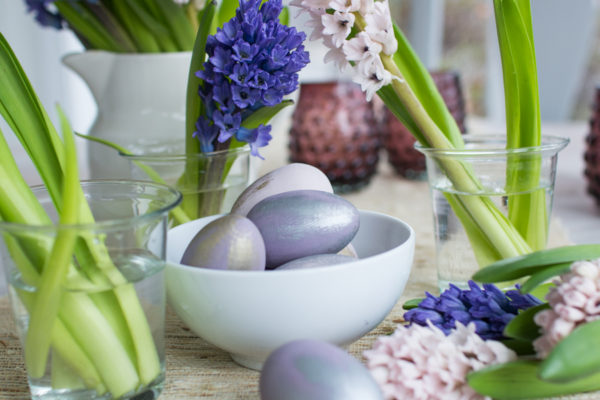 The eggs are pretty in a simple white bowl or scattered across a table.
Gilding wax shimmers in the sunshine and adds a whimsical touch to a table set for brunch.
They also look so sweet with my flop eared bunny, Harry, that I shared with you guys the other week. If you missed that post you can click here to download this free printable.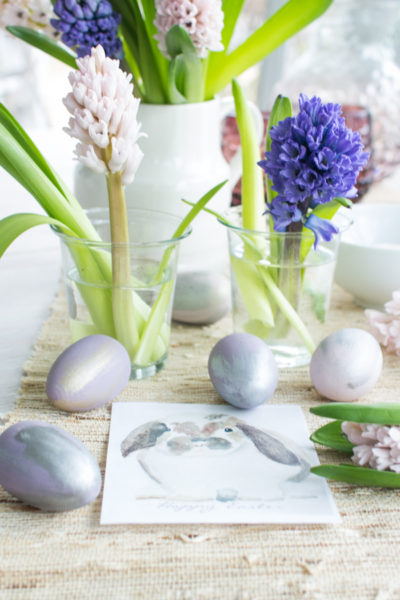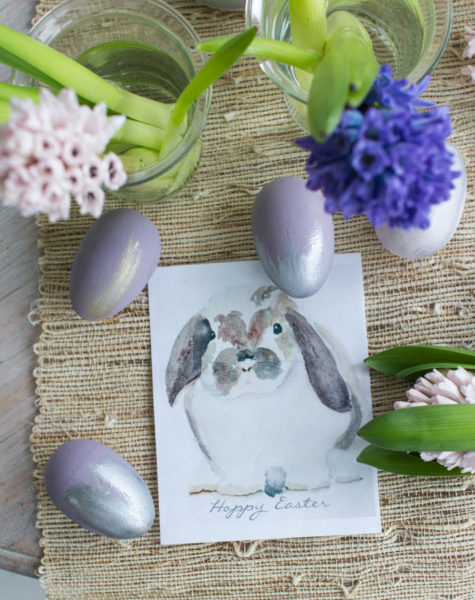 This craft was fun to do and took no time at all. A fun way to try out gilding wax for the first time. Do you think you'll give it a try?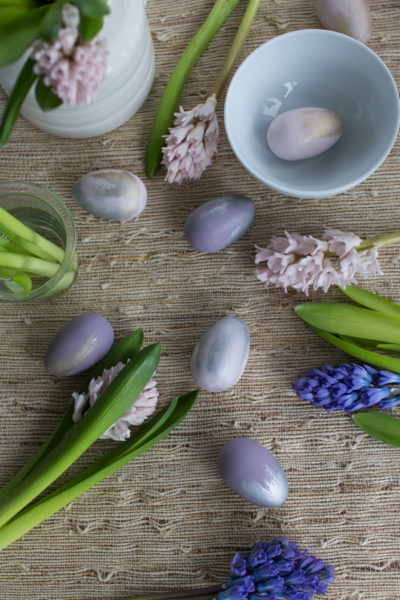 Shop This Post

I hope you like these painted eggs and much as I do! You can see a few more ideas here and here that I did last year.