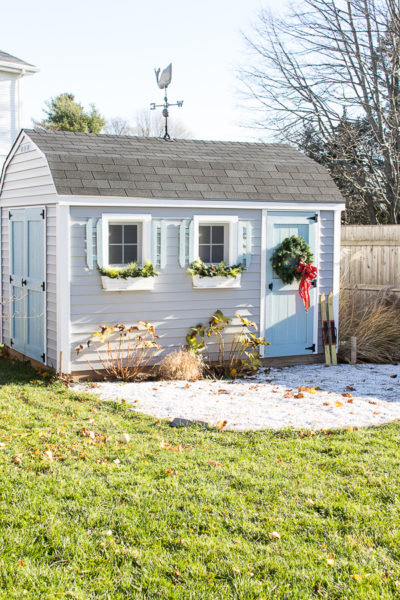 I almost forgot to share Christmas in the She Shed!
I think it would look a bit more Christmas-y with snow on the ground. So pretend that it's all white 😉 We did have a tiny bit this weekend that I shared on Facebook and Instagram but it's gone now 🙁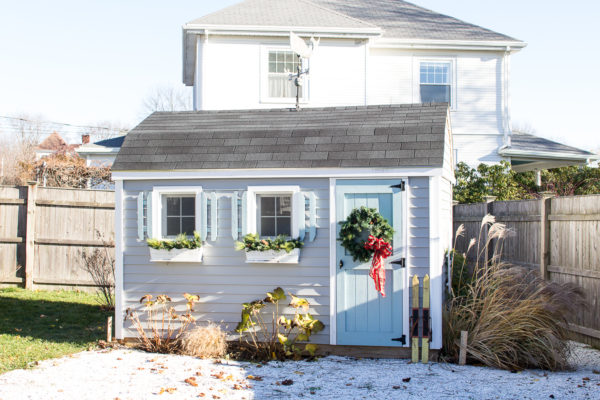 The leaves are a bit distracting but we did rake right before I took these photos (sigh). So pretend there is a blanket of soft white snow.
The temperatures have dropped and that Arctic air and wind have arrived to our little seaside town.
The dogs play but need to come in and warm up although today the temperatures are back on the rise.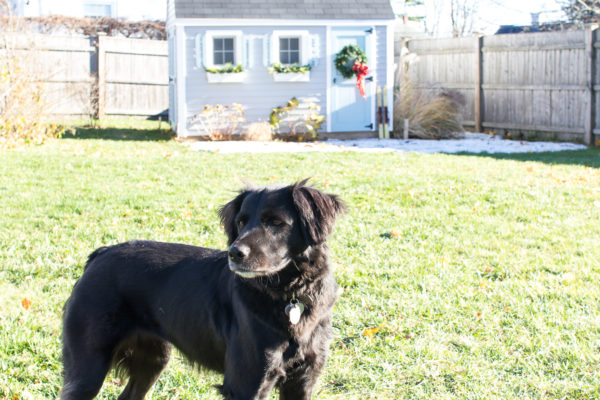 We can't wait to see Max wading through deep snow.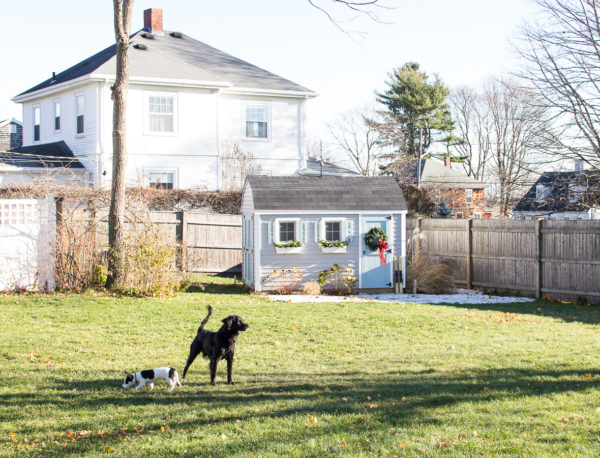 The shed is decorated simply with faux greenery tucked into the window boxes.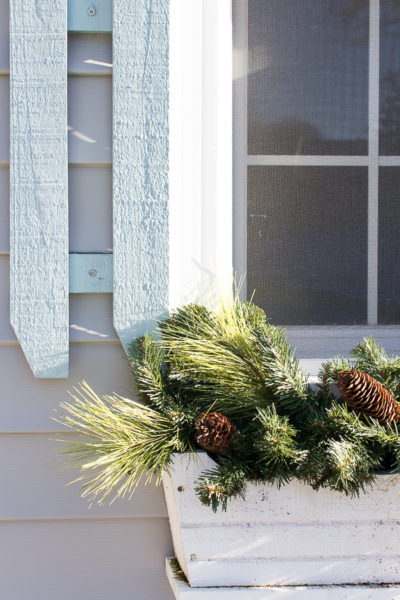 Vintage skis stood by the door (just in case we have to cross country back to the house).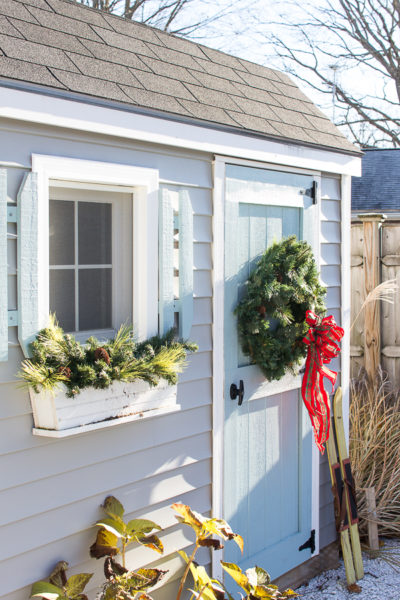 Inside is just as sweet and cheerful. I shared two looks with you earlier.
The first was using a watercolor I created of a kissing ball, click here if you missed it.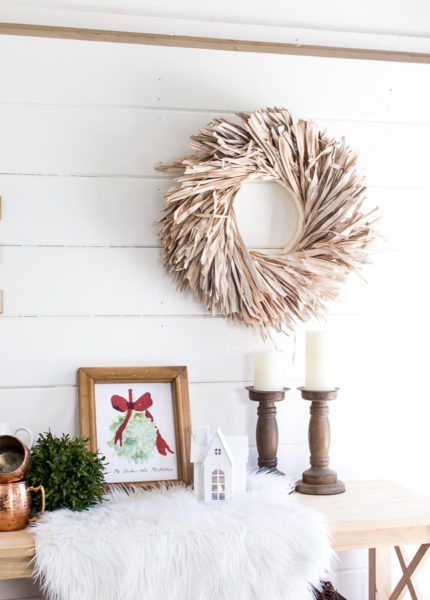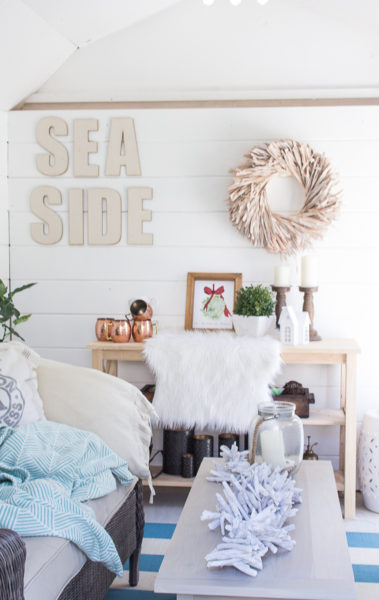 The other look I shared was a rustic ornament display. This little craft is great if you have extra baubles laying around. Click here if you missed that post.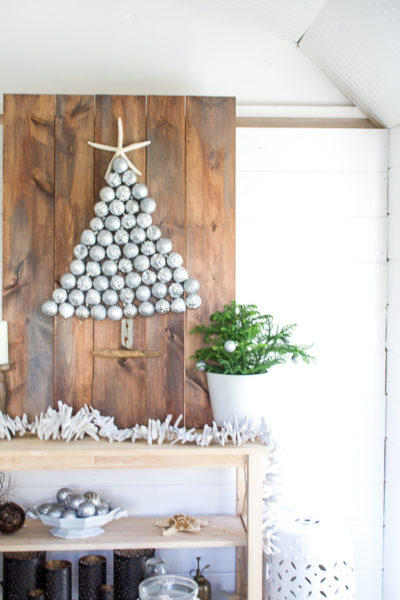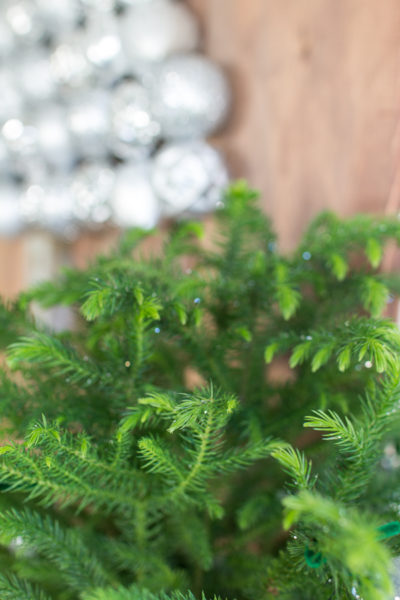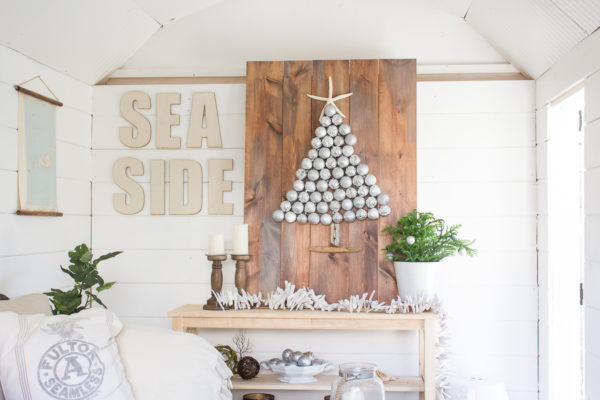 I wish I could tell you I love to sit down here with hot cocoa but it's much too cold. My little shed isn't heated. So I won't be able to enjoy my little coastal oasis until spring.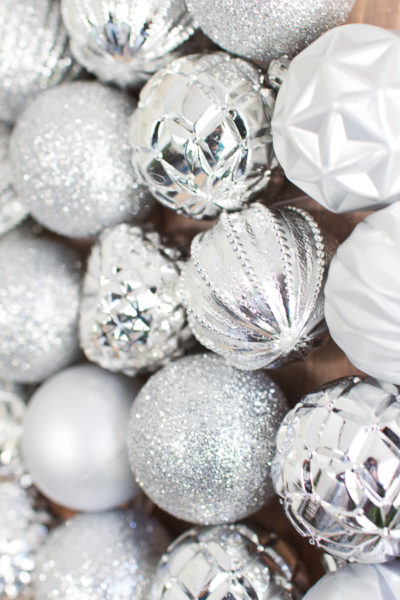 It's something to look forward to.
Hope you enjoyed this tour of our Christmas She Shed!