We started renovating our room over the weekend! I'm excited to share with you today some wide plank flooring for the bedroom.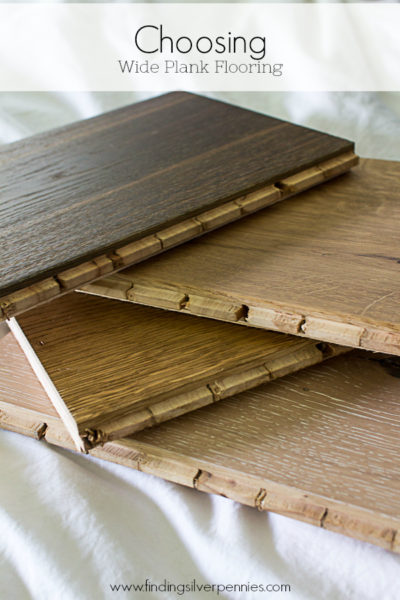 This post is sponsored by Stonewood Products, they've provided me with wood flooring for this project but all thoughts and opinions expressed are my own.
For as long as we've lived in our home. I've wanted to replace the wall to wall carpeting in our bedroom. It was brown and just lacked that coastal / farmhouse look I love so much! You probably didn't notice it too much in photos because I try to crop it out whenever possible, but here you can see what I mean: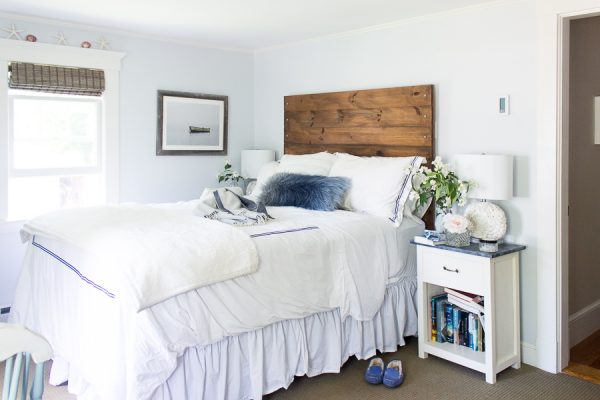 The rest of our home has hardwoods and I just like that look better. I think it also adds light to the space too. The dark carpet absorbs light not to mention dirt and smells.
Well, back in March we headed to Stonewood Products down the Cape. We wanted to get some reclaimed wood. We did some research and found they had 6 warehouses and over 40 acres of stone and wood supplies, so we knew we'd find some beautiful reclaimed wood for the table, which we did. In case you missed the table Luke built with the wood, here it is: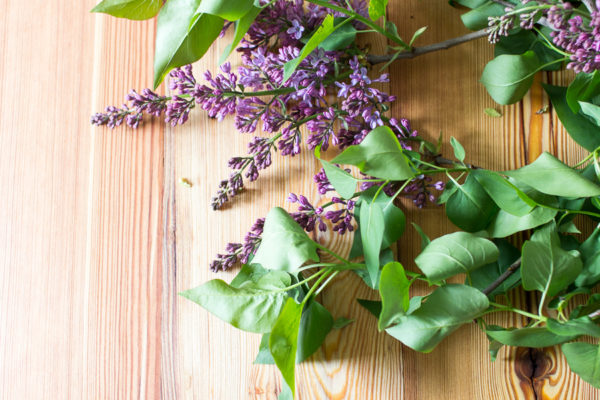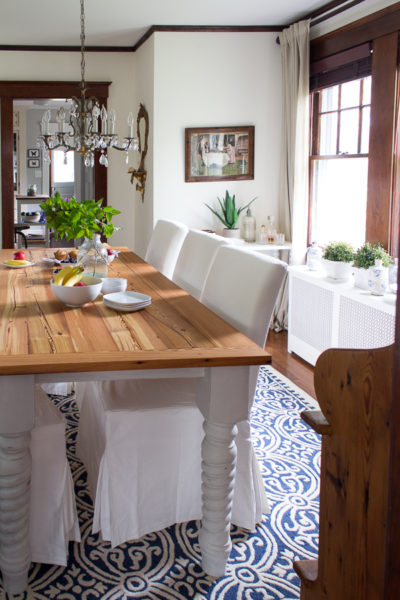 What I didn't realize was that I'd fall in love with their wide plank flooring. Their showroom is filled with 13 varieties of Sawyer Mason wide plank flooring. You all know how much I love rich woodwork with beautiful grains. This wood is amazing! Amazing! I was feeling the floors, taking photos, and swooning over EVERY single board.
I brought home a few samples to see how they'd look.
Here you can see some in our bedroom that I was choosing between: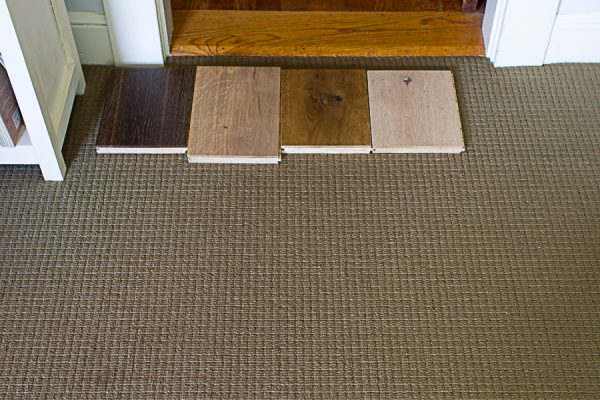 I really wanted it to flow between our hall into our room. So with this in mind the planks had to pick up some of the undertones of the existing hardwoods.
Before I go into what floor we chose, I want to share what sets Sawyer Mason Wide Plank Floors apart and why we decided to use them in our home.
The floors range from modern and dark to rustic and hand scraped.
This is not laminate. It's engineered flooring.
Why Sawyer Mason?
They are structured wood.
I really wanted to do wood in our home and I wanted to make sure it was stable and strong. Since our home is old I always try and tie the look I'm going for into that old world charm. I wanted these floors to look like they could have always been here even though they are wider planks. Sawyer Mason is not laminate but is structured wood flooring. The floor is made from a sustainably harvested hardwood with properties harder than oak. The core is constructed of solid hardwood as opposed to multiple layers of pressed Birch plywood. Within the core, individual strips of hardwood are hand-placed to run perpendicular to the length of the plank. This inhibits the wide planks from cupping and other movement, providing the most stable wide plank flooring.
The floors are thick.
These floors are also very thick so can be resurfaced if needed.

The stain penetrates the wood.
Sawyer Mason uses a reactive color process that reacts with the tannins and sugars in each plank so the stain penetrates the wood, it doesn't just sit on top, the depth of color is breathtaking.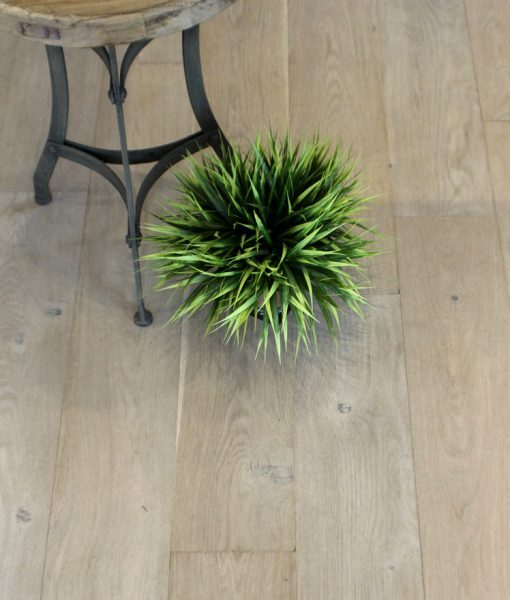 Long Planks.
The planks are very long in comparison to other flooring companies, which means installation is quicker but also that the flooring has an elegant look.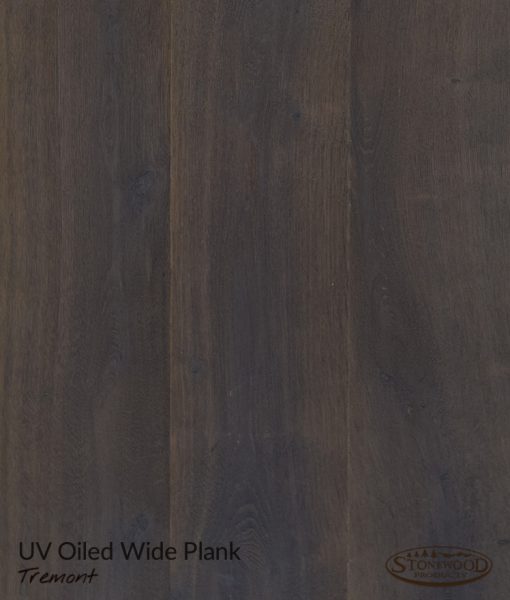 Tremont, Via Stonewood Products
Oiled Top Coat.
I love matte finish on furniture and floors. When we've traveled around Europe and England I've noticed these oiled floors. In February, I fell in love with the plank floors in the mews we stayed at in London. I loved the oak floors there. You can see that post here. I thought it would be lovely to have a more muted look in our home. These floors are pre-finished at the mill with UV oil which means you don't have to apply a top coat or poly once the floors are installed. The oiled floors can be buffed if a scratch occurs using Woca oil into damaged areas. We have two dogs (Poppy sleeps under our bed) and two kids so I wanted to make sure the floors would be durable for family life.
Easy Installation.
I will be sharing a separate post on installation. We installed the floors in a weekend. This flooring can be floated, nailed or nailed and glued. Method of installation varies based on your subsurface and location in your home. We floated our flooring and couldn't believe how quick it went. The floors have a tongue and groove so they interlock easily.
No Sanding.
We've sanded floors in this house and it's no fun. Very dusty and time consuming.
These UV-oiled plank floors never have to be sanded, nor do you have to go through a lengthy refinishing process, ever. Buffing in WOCA Maintenance Paste after installation ensures lasting durability for years to come. When you feel your floors look a little dull in time, simply buff the paste in and wait a few hours. We still need to do this step.
The floors are sustainable and eco friendly.
The core of the flooring comes from rubberwood trees after they have stopped using them to produce rubber. The top layer is sustainably harvested oak from France and West Germany. According to Sawyer Mason, the flooring is made of 75% sustainable materials.
You might enjoy this post on their flooring and some FAQs.
Those are just a few reasons we chose Sawyer Mason flooring. Now, that color did we choose?
What Color Did We Choose?
This was such a hard decision. I LOVED all of them. The dark was so rich, but didn't go with our hallway and neither did light ones.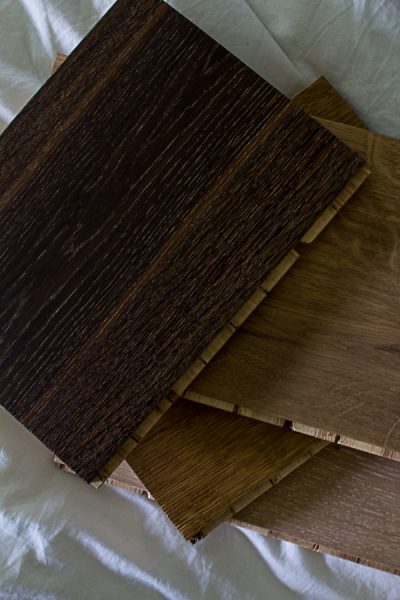 We decided to go with this one: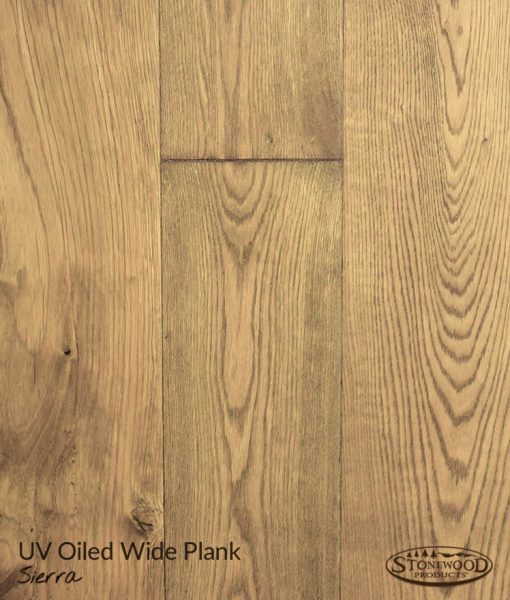 Sierra, Via Stonewood Products
The Sierra had warm under tones that looked similar to the wood in our hallway.  I loved the hand scraped texture and all the knots. It's French Oak and is 7 1/2″ wide.
I took some photos of the long plank next to our bed to give you an idea: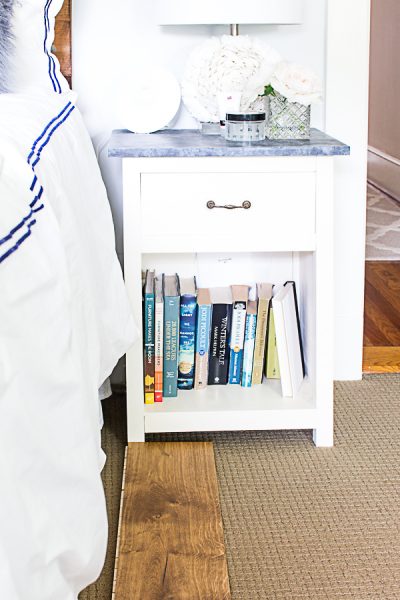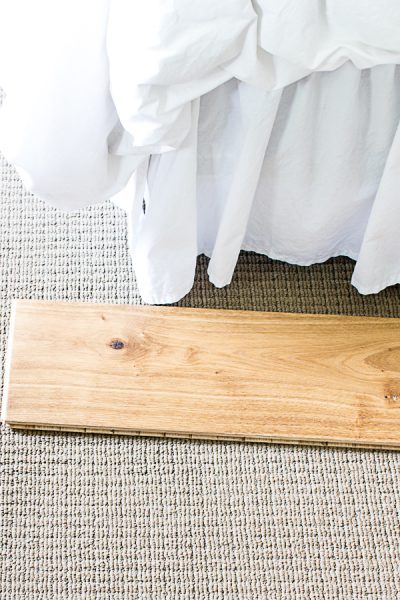 We've actually oriented the boards the other way, horizontal in the room, but wanted you guys to see the color against the dust ruffle and bedside table.
Here's a peek at the floors (phew we finished Sunday night):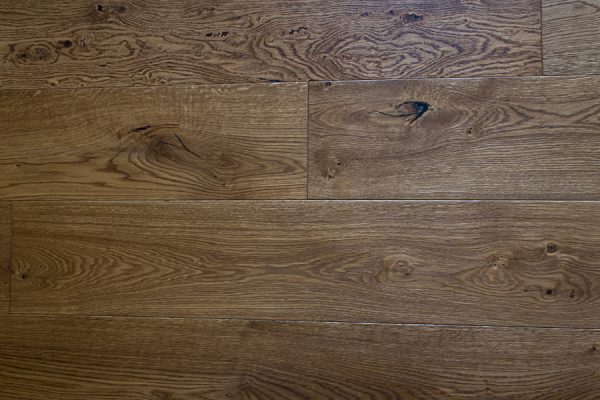 Aren't they gorgeous?????
A huge thank you to Stonewood Products for partnering with me on this project and for helping me realize my dream of hardwood floors in our bedroom.
This is the look I've been dreaming of for four years.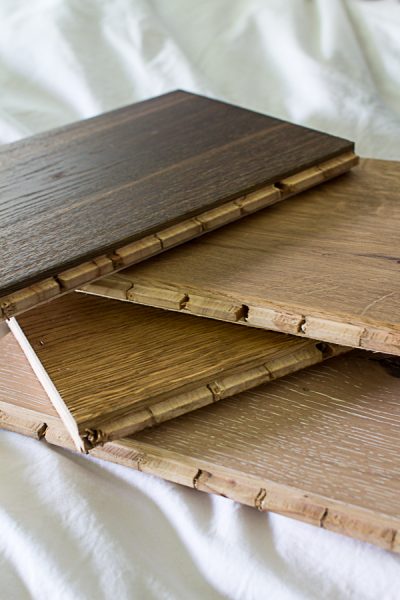 In addition to flooring, these planks can be used for ceilings, walls, stair trends and even upcycled into furniture.
If you want to see more of what's planned for this space, see my bedroom inspiration here. I'll be sharing the installation process soon.