How fabulous are these DIY shibori pillows!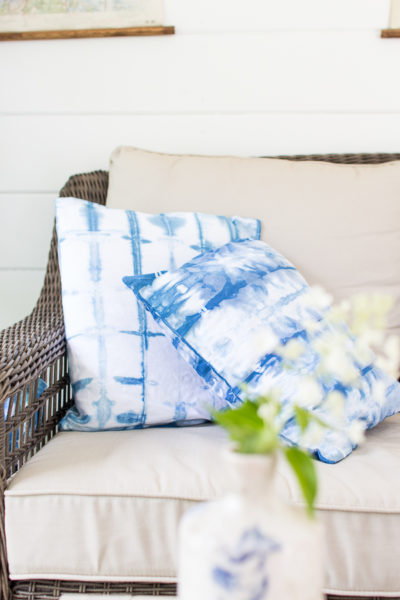 Yes, they are DIY. Can you believe it????
If you were to buy hand dyed shibori pillows you could easily spend $40-$100.
This post contains affiliate links, if you purchase a product via a link I will get a percentage of the sale. Thank you for supporting my blog in this way.
These pillows from Pottery Barn are $40, Restoration Hardware had some for $189.
You guys may remember I shared some folding methods for DIY Shibori and I had so much fun creating placemats and table runners. We've been using these all summer by the way!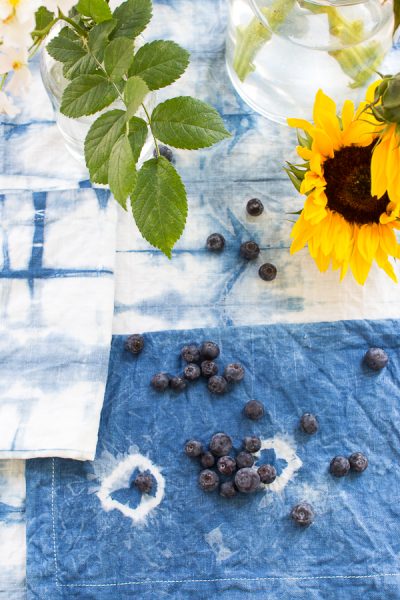 The linens say coastal, relaxed and fun to me!
I created a fun succulent and shibori tablescape out on our back deck: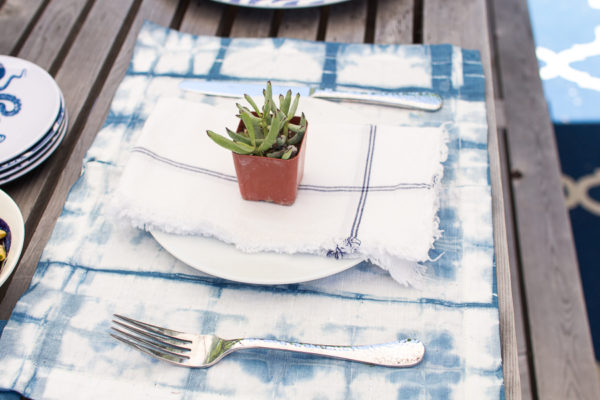 Sorry, I'm getting side tracked. I thought while I had the dye vat set up I'd try some cotton pillow covers. These were $7.95 a piece, including shipping, from Amazon. I already had pillow inserts in the closet.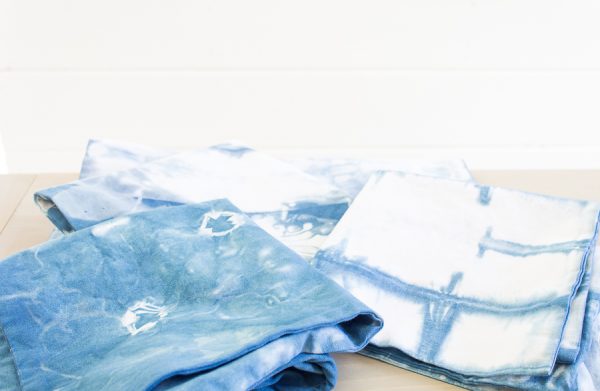 Aren't they fun?
You guys got a sneak peek last Monday, but here's more: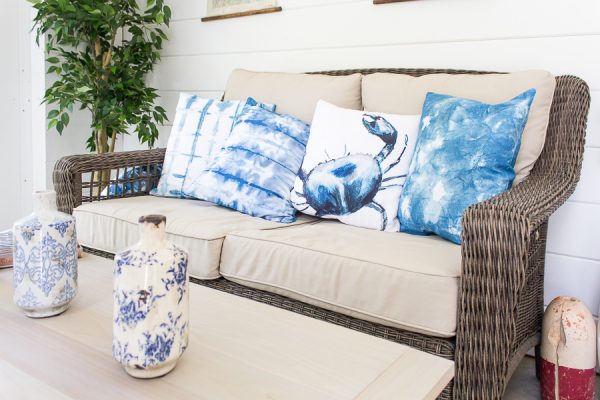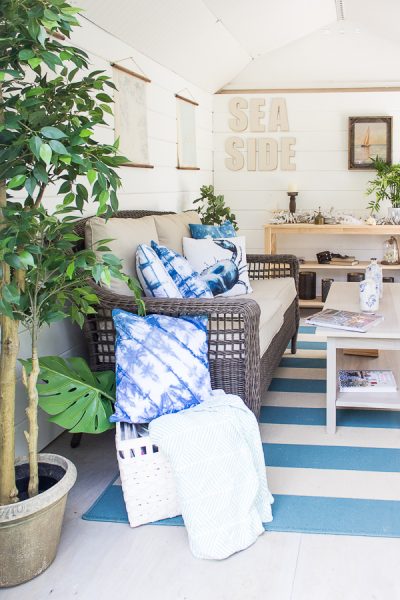 Shibori and crabs go so well together!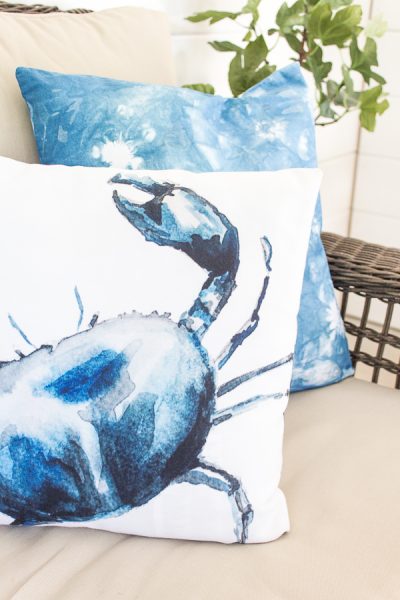 The crab pillow is from my friend Lucy's Society6 Shop. Isn't it pretty?
I'm savoring these summer afternoons out here in the she shed and summer mornings at the beach. I know people  have started to think of autumn and back to school, but I'm in summer mode still. No pumpkins or pumpkin lattes just yet 😉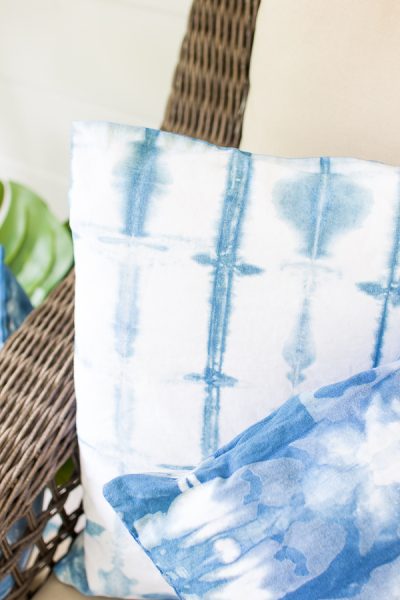 The patterns are caused by the folds and I love how each one is different.
I loved using the dye kit.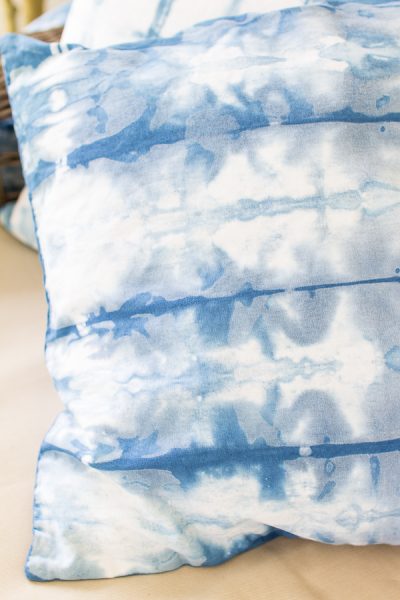 They are great fun to lean against playing chess with the boys.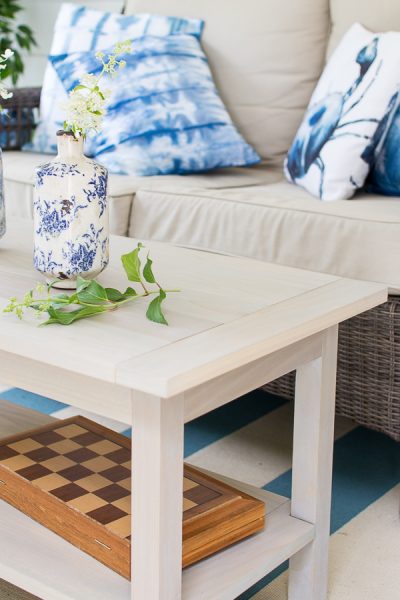 or get cozy with little Max. Isn't he a cutie?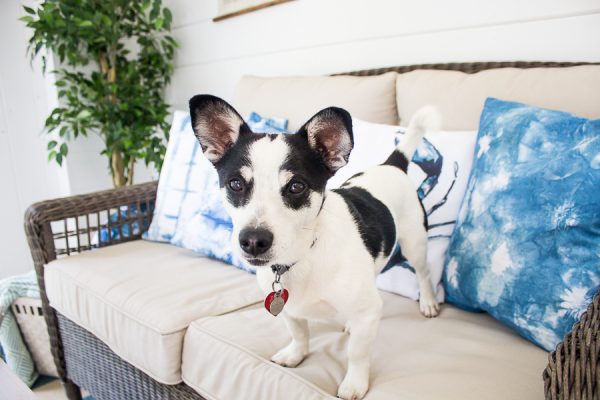 They say instant summer to me, especially with woven furniture and fiddle leafs.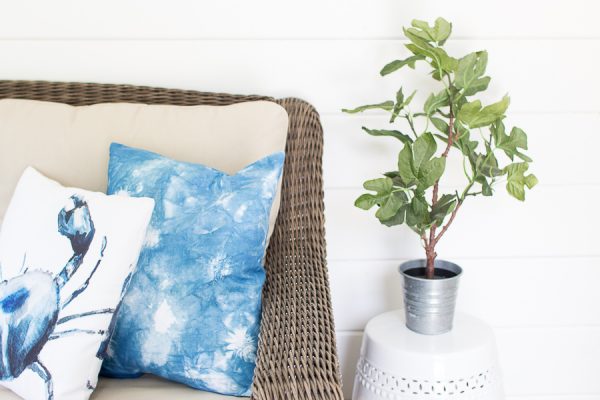 Or with pretty bluestone bottles filled with hydrangeas.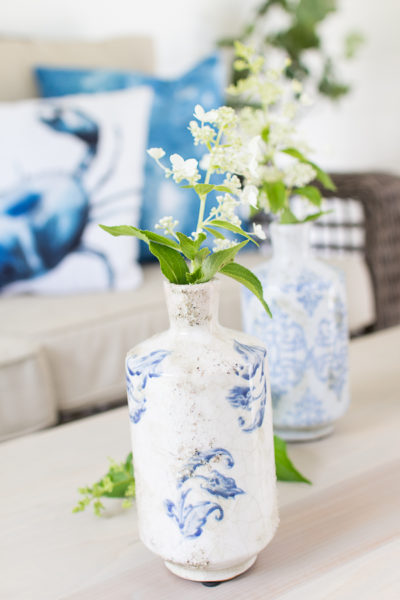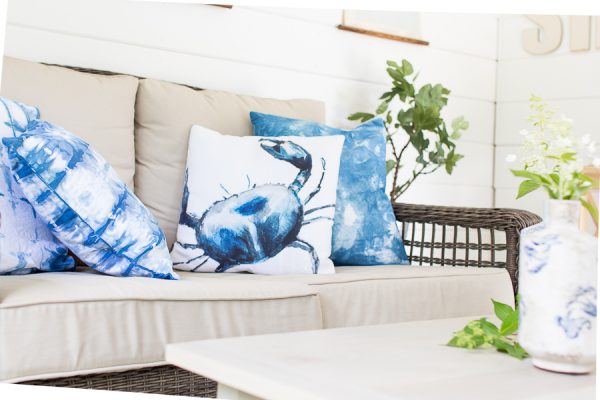 Do you think you'll give DIY shibori pillows a try? Please let me know if you do! I'd love to see how they come out.