Happy Monday! I have a fun little swing shelf and a giveaway for you today!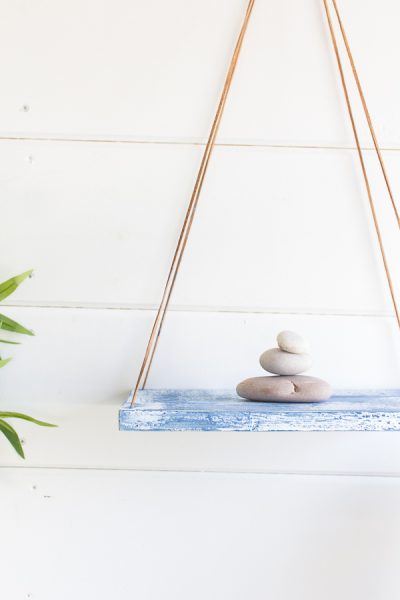 Isn't this swing shelf super adorable?!?!
I made it and so can you.
This isn't a sponsored post. I am a brand ambassador for Saltwash® and wanted to share a fun, new product they have. They're carrying kits to use your Saltwash® Powder on. Before I go any further my reaaders can get a discount on trial cans of paint by clicking here or on the side bar with the code "silverpennies"
Through my blog I've built up a lovely friendship with the owners of Saltwash, Carol and Jaime Hunter. I interviewed them here if you want to learn more about their creative journey.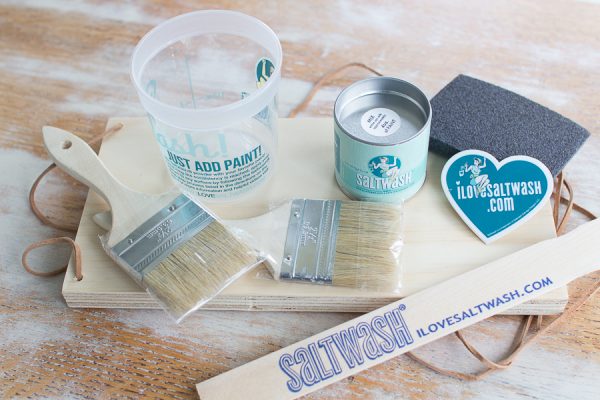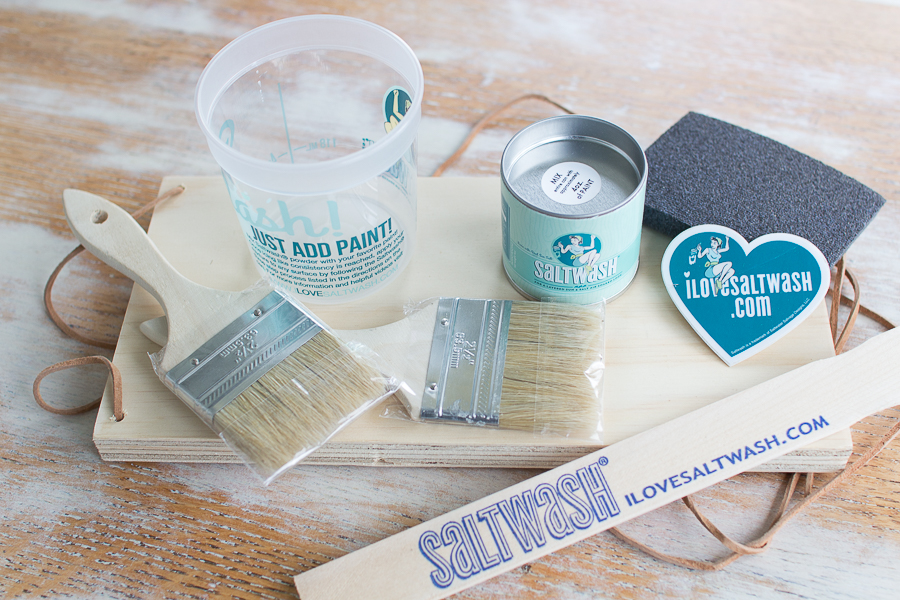 This is what came in the kit. Everything I needed to create this coastal, textured shelf. All I needed was paint and I have lots in the basement. I knew I wanted to do blue because it's my favorite color and I thought it would look great against the white shiplap in the she shed.
Here's a peek: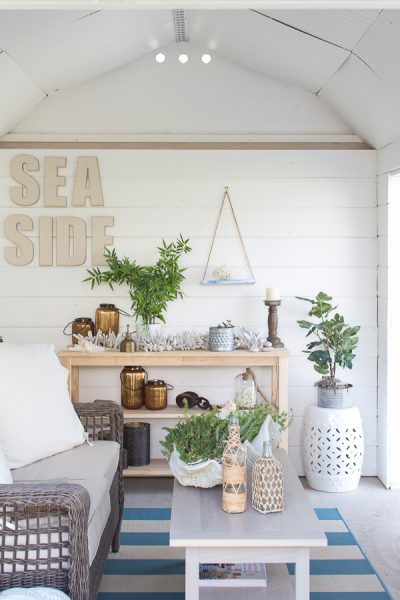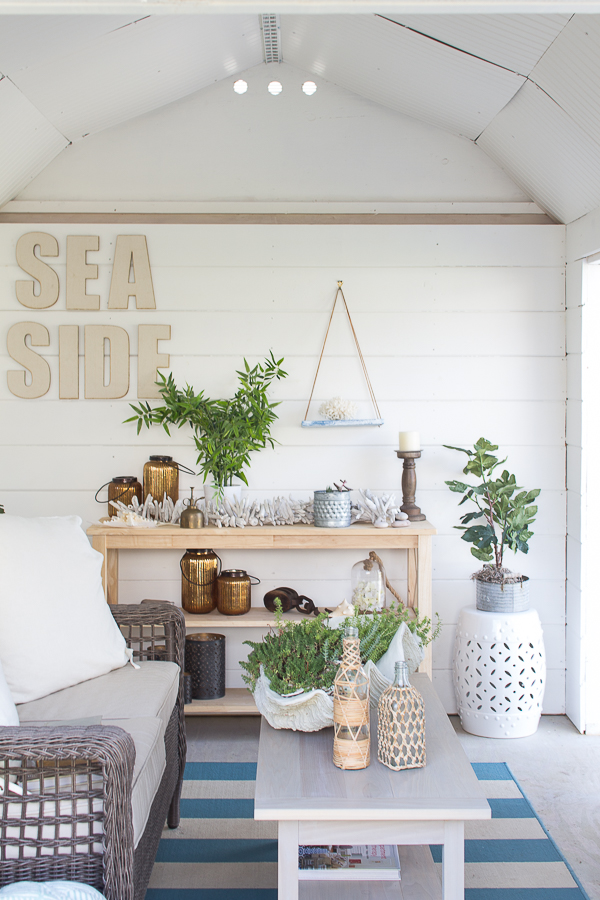 Doesn't it look perfect?
I've had quite a few questions about the product since it launched and I've used it on so much in our home. See here for some other projects I've done. I also shared a youtube video on mixing and application.
For the shelf I wanted to create a really layered look so it would look like this piece of wood was reclaimed from the beach or an old home by the sea.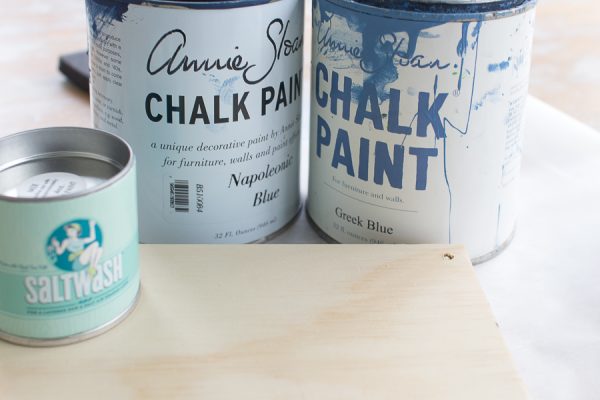 This post contains a few affiliate links for products used in this finish, if you purchase via my link I receive a portion of the sale, you can read my full disclosure policy here. Thank you for supporting the blog in this way.
The wood was raw and I decided to work with Napoleonic Blue (a navy) and Greek Blue (a bright, beachy blue) Chalk Paint®. I had both down in my basement studio. I recommend place parchment paper
under your project to protect your surface.
I also recommend taping off the leather strap with Frogtape
.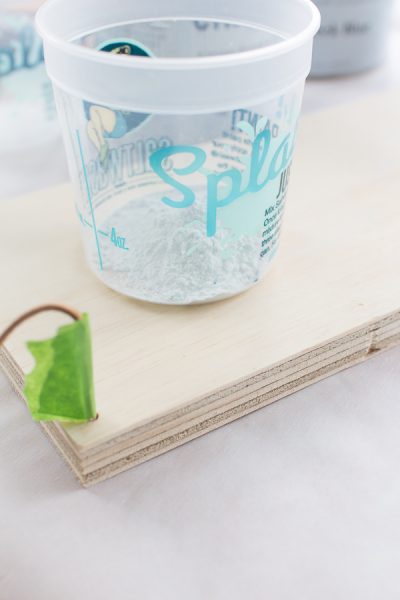 Saltwash® Powder is a paint additive that contains sea salt and when added to paint creates a textured finish. Usually I apply one layer of Saltwash with paint and then a layer of just paint but for this project I decided to do two Saltwash layer in different blues. Then dry brushed another color on top.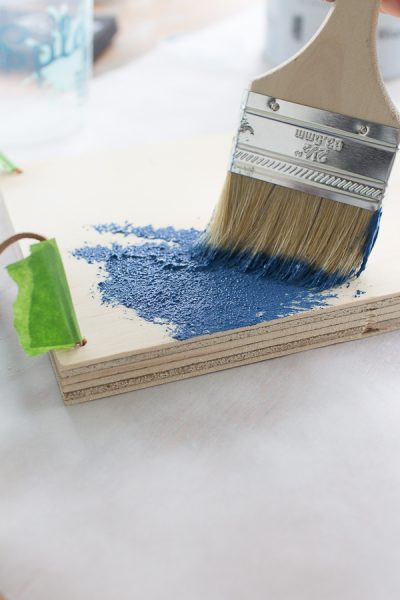 I stipple the paint on to create little peaks.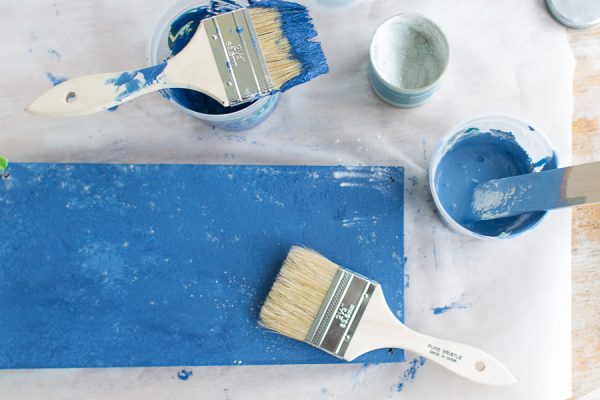 Once dry, I applied the second layer. You can let it air dry or use a hair dryer to speed things up. I'm not a very patient person so I use a hair dryer 😉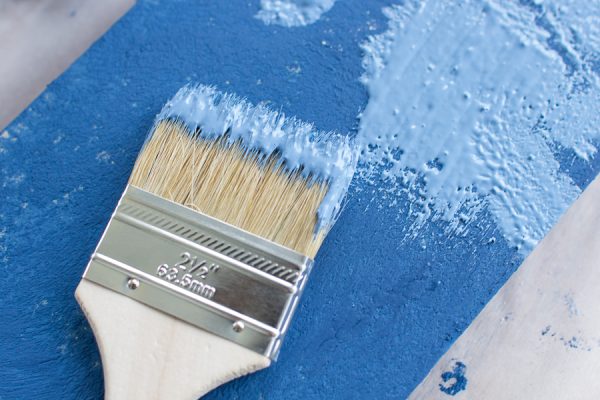 Don't those pretty blues look yummy?
Then I added some white. This is the white we used on the trim in our bedroom makeover.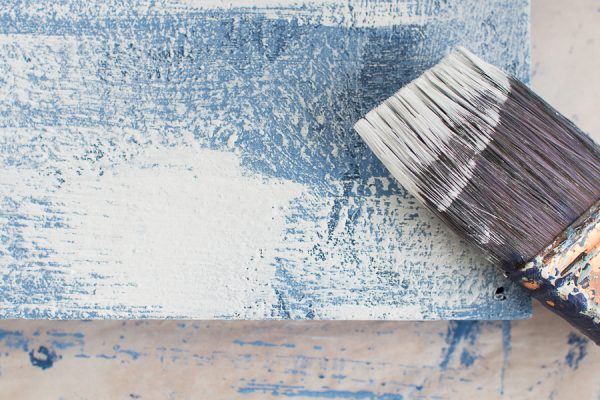 I didn't apply a solid white layer because I knew I wanted a distressed finish.
When it was dry I used the sand paper (that was included) to sand back. You can also use a palm sander if you have one.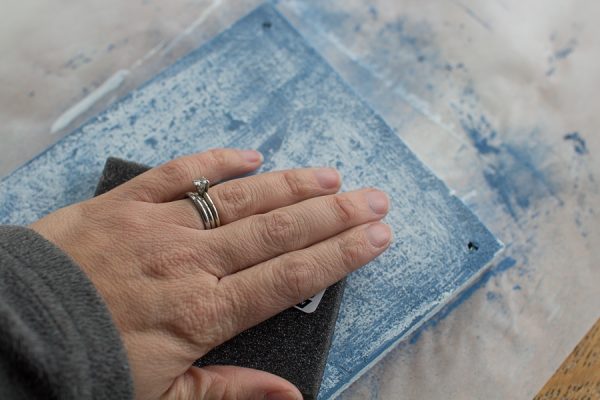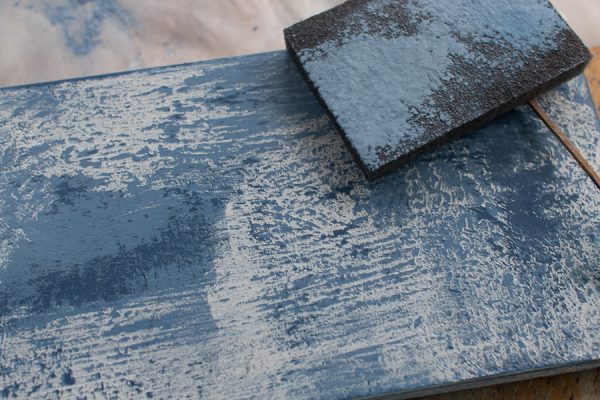 Since this is a decorative element, I didn't use a top coat to seal.
Here's how the shelf looks in my shed with some coral: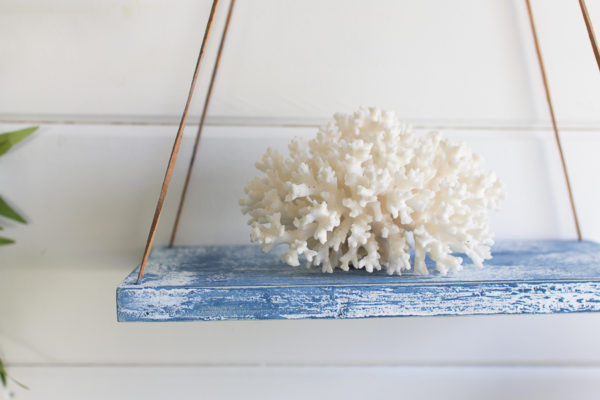 I also love decorating with rocks. I love stacking ones we find on the beach. I think it gives such a relaxed look.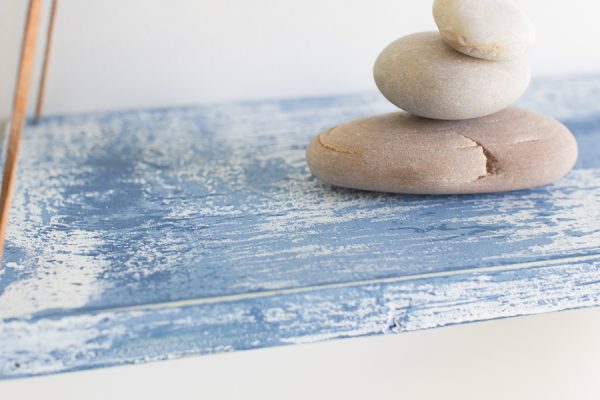 I'm also a bit of a plant lady with a HUGE obsession for succulents. My potted succulents in a pretty galvanized container look so pretty on the shelf.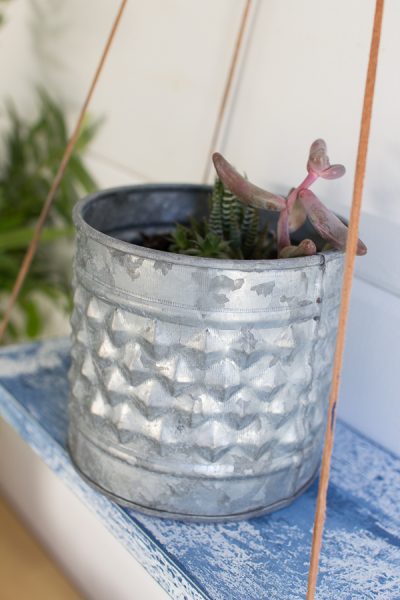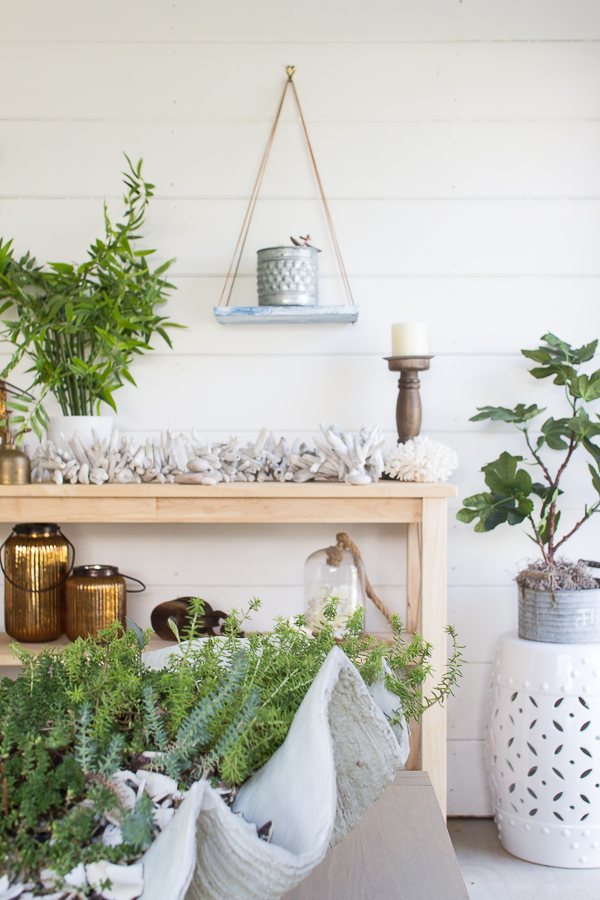 See lots of plants! I even did a hanging succulent wall holder with Saltwash in the summer click here for the project tutorial: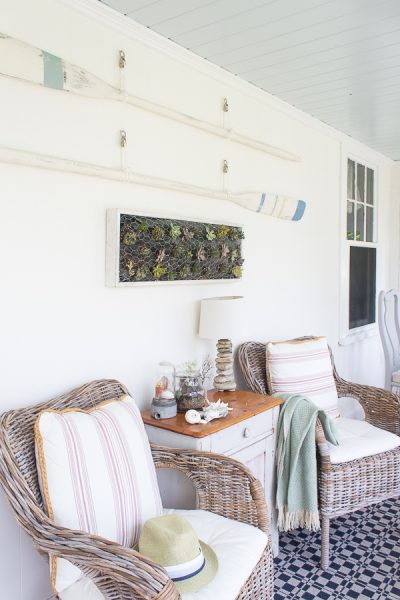 Okay, before you go, I have some fun news!
First is that Saltwash is now available in the UK. Yay! I know so many of you were asking about that. It will be launching in other countries really soon.
Saltwash Giveway
Since it's the season of giving, my friends at Saltwash and I are happy to gift one lucky reader with the following: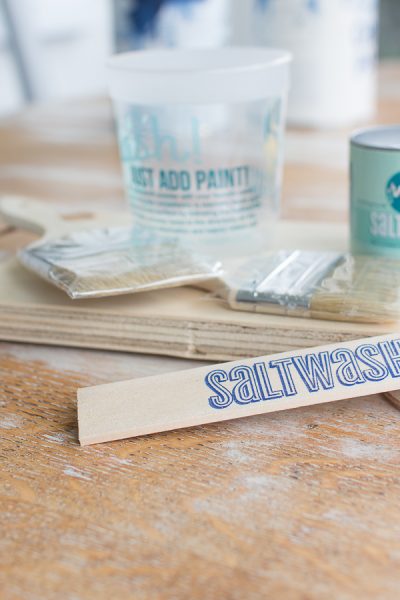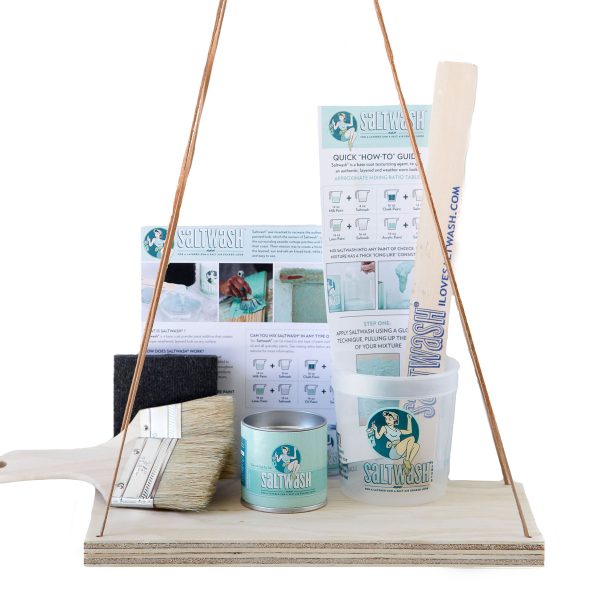 A Saltwash Starter Kit with the Swing Shelf (pictured above)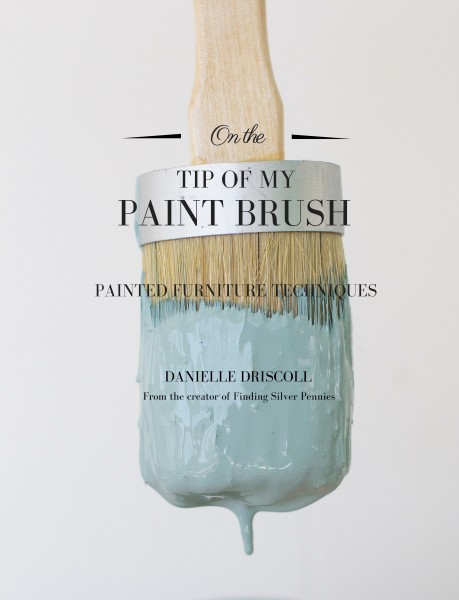 Follow the rafflecopter prompts below. Must be over 18 years of age to enter and based in the USA to win. The giveaway will close Monday, December 4th at midnight EST.
A huge thank you to my friends at Saltwash and to my lovely readers. You make this blog so fun. I can't wait to see your Saltwash Swing Shelf!