Did you have a super Thanksgiving? I hope so! Today I'm excited about Small Business Saturday and a Giveaway!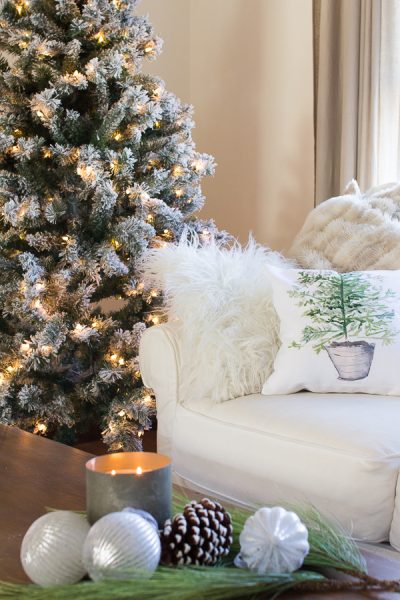 We're not big on Black Friday. We usually sleep in and have a lazy day. This year we started decorating our home for Christmas and we also went to our local brewery – Untold Brewing Company to meet up with friends. It really was a great way to celebrate this long weekend.
As many of you know, today is Small Business Saturday. I love supporting local small businesses. We always walk down the hill, to the harbor, to support artisans and merchants.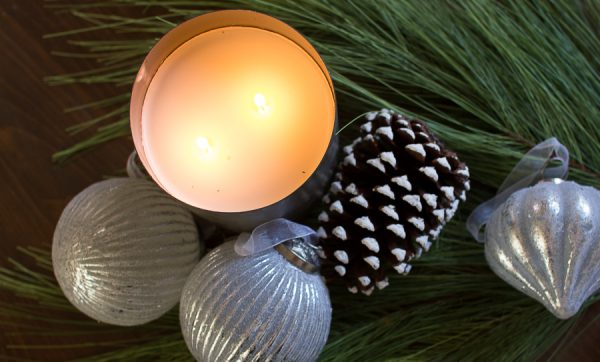 This post contains affiliate links, if you purchase a product from the affiliate link I will receive a portion of the profit. You can read my full disclosure policy here. Thank you for supporting my blog in this way.
But before we get bundled up and walk down to Front Street I wanted to share what's going on in my little shop.
You may recall back in September I shared the exciting news of opening a Society6 shop, you can read my post here. For those of you who don't know, Society6 is an online site which allows artist to sell their work on over 40 types of products. I've been overwhelmed by your kind words on my work and the pillows and prints you've ordered.
In fact, I've set up a studio in our guest room and made it a multipurpose room. Here's a glimpse of the room.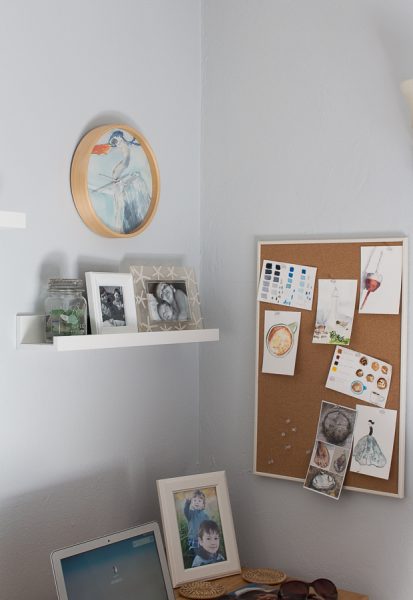 I will share more of this space soon. It gets wonderful light all day which is great for watercolor.
This blue heron clock is from my Society6 shop.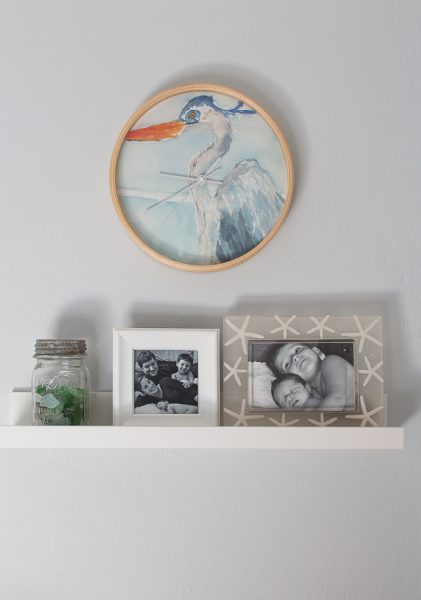 I have two desks set up in here. One for blogging and one for watercolor.
Lately, I've been working on succulents. These are in progress: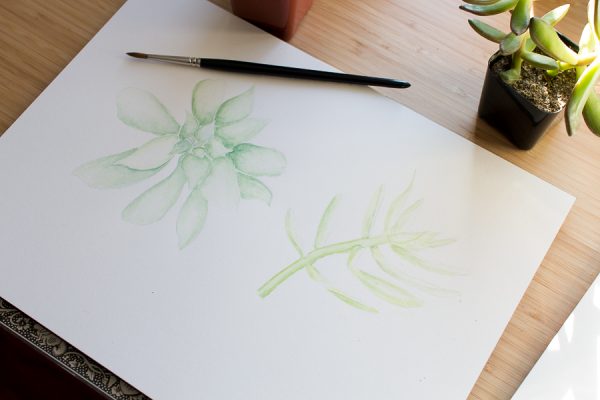 I still have to add more layers and the dark purples and reds.
This one is finished and available for sale (it was my first attempt and you can see my splonging strips. :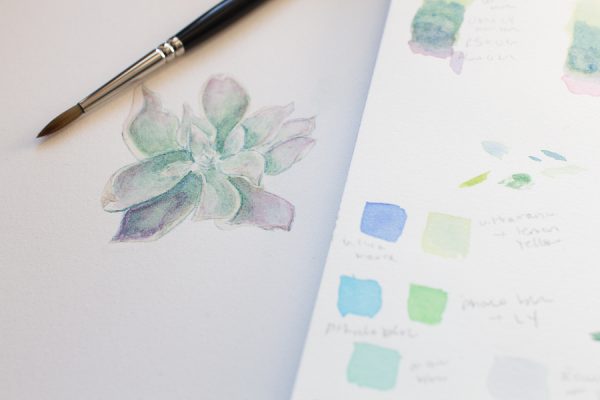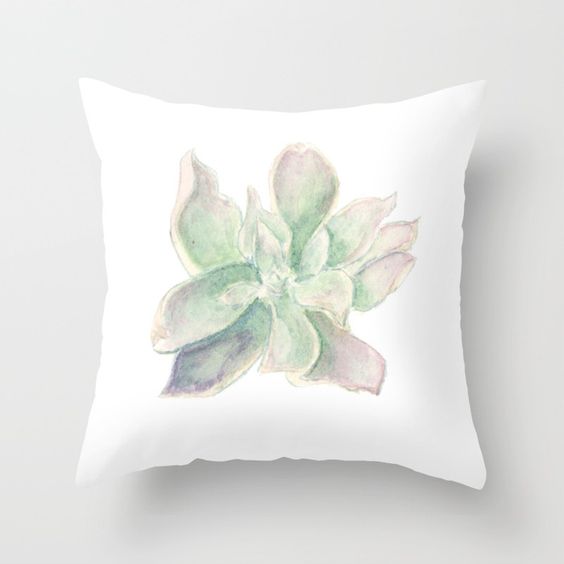 I am enjoying learning new techniques and trying to paint new things.
For Christmas I did a few with ink and watercolor. I shared My Winter Favorites here (as a free printable). It's also available in my shop as notebooks, mugs, t shirts and tote bags. I think the totes would make great gift bags.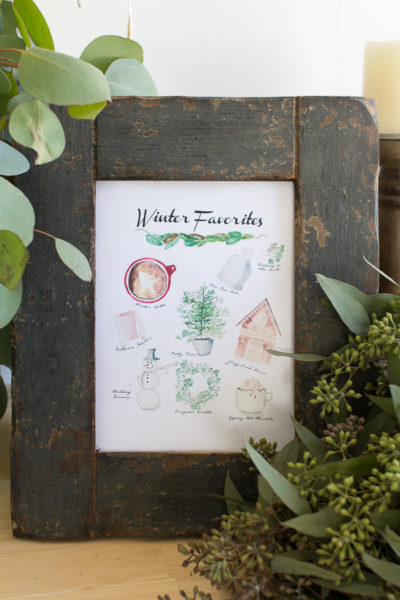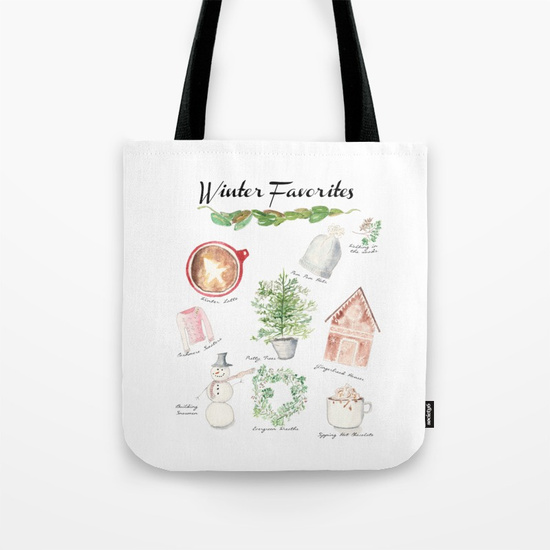 Society6 has such high quality. I've given so many as gifts to family and friends, as well as, bought some for our own home! Speaking of which, you can see the latest that I've ordered: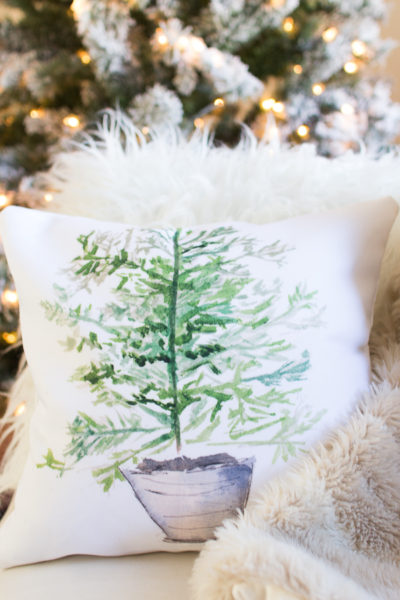 This pretty evergreen tree in a galvanized bucket.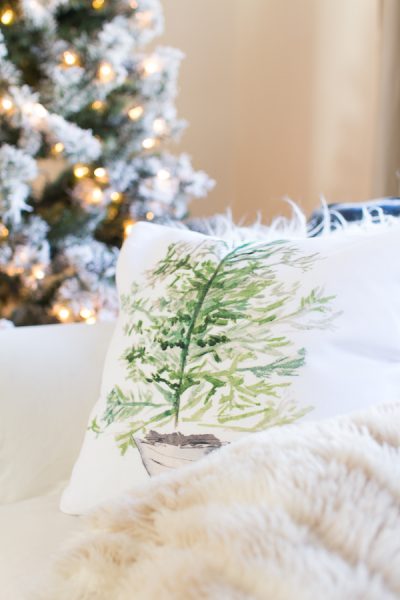 I also tried this one out in the living room.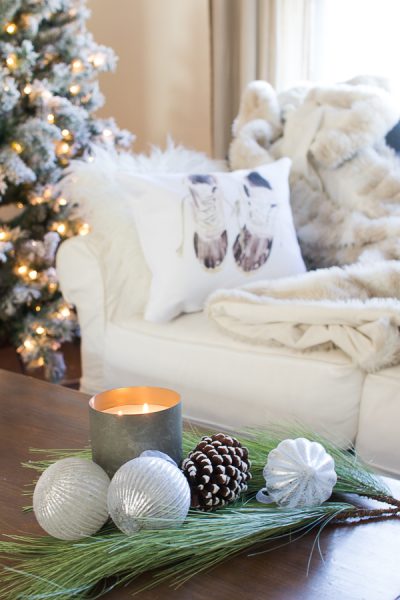 I painted Luke's worn Bean Boots.
LL Bean Boots are a New England classic at wintertime. You can see them here in our entry along with the pillow: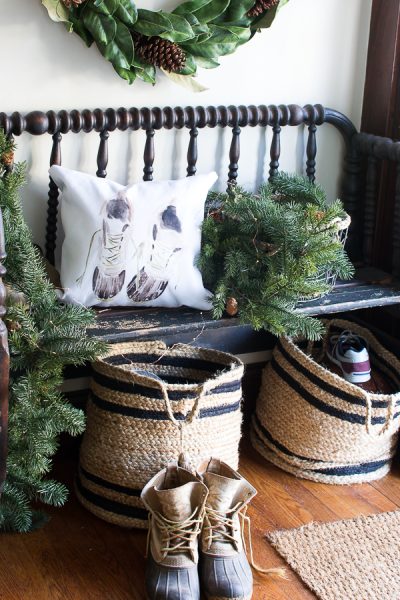 As you can see the boots are well loved.
Great in New England snow storms. I couldn't resist trying to capture them with my watercolors.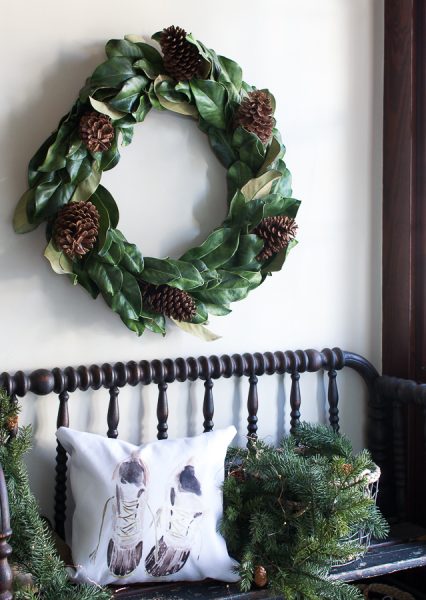 Click here for the worn boot pillow.
We also love NH in the winter. I experimented with painting the mountains in winter. There's something about that clean fresh pine air.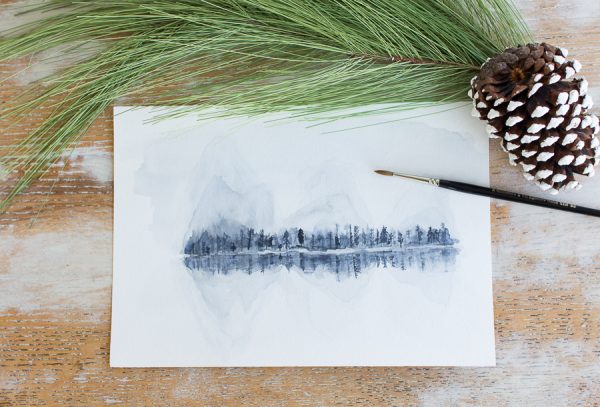 You can see this as a wall tapestry here.
I hope today, on this Small Business Saturday, that you'll stop by my shop. Along with the above prints I also have coastal theme, winter theme and photography from England.
A Coupon Code and A Giveaway
My readers will receive 25% off through December 31, 2017
Coupon Code: PENNIES
That's not all!
Win a Gift Card
One lucky reader will win a Society6 gift card good for $20. Follow the rafflecopter prompts below.
Wishing you all a wonderful holiday season. Thank you for your continued support as I pursue a dream.
I also wanted to share a few other friends' with Society6 shops. I think you'll love all their work too:
Jennifer Rizzo Rizzo Design Company
Happy Shopping and Happy Small Business Saturday!