I can't believe summer is almost over and the boys will be back in school in a few short weeks. Today I wanted to share about our upcoming Staycation, Reloved and Simply Living (magazine features).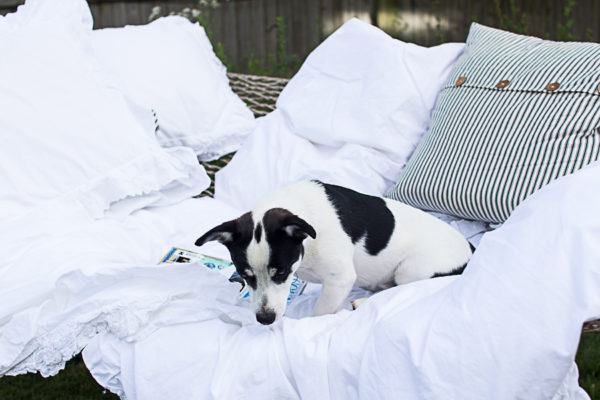 First up, the blog is gonna be a bit quiet this week. We plan on putting our laptops in a closet and having a staycation here at our home in Scituate. We looked into AirBnB different places and toyed with the idea of a trip to California (a place I still dream of visiting) and just decide to simply be here. In the moment. Together.
Yes, we will take day trips. We're thinking of going to Provincetown (never been one day), the zoo in Boston and we're taking the boys to see the Red Sox play at Fenway. It will be their first time to see a game.
We've been so busy with our bedroom makeover, the potting bench and other painting and diy projects that we really want a week to just spend together.
Okay, now I have some fun announcements to share!
Living Simply Feature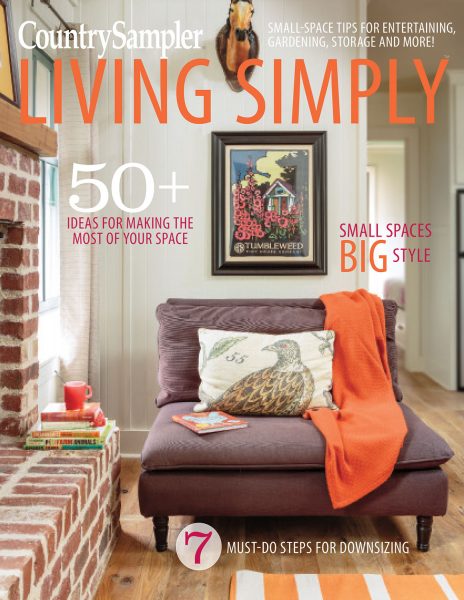 Country Sampler has a special issue out called Living Simply. It's a beautiful issue with some guest articles from my friend Shannon and Beth. Around this time of year, we always think of simplifying and being grateful for what we have.
I had an email from the editor asking if they could feature my Jenny Lind Bench. You can see the tutorial here on my blog. This is how it looks in the magazine: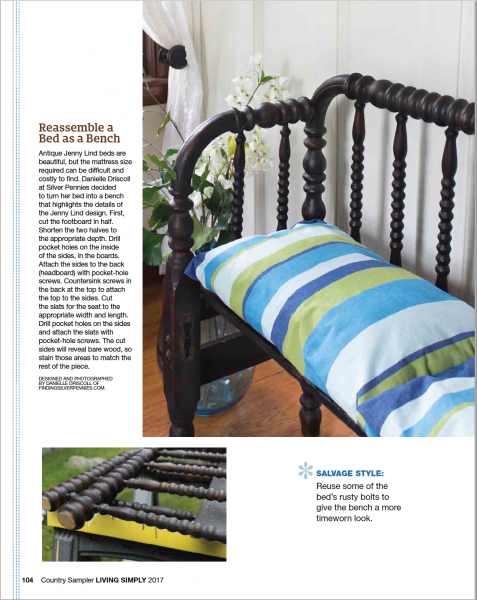 I had intended to sell this bench but fell in love with how perfect it looked in our front entry. Here you can see it decorated for summer: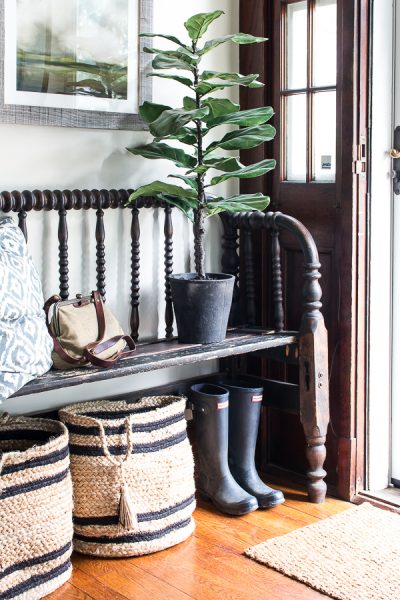 Living Simply is on newsstands now or you can order it online here. I think you'll really enjoy it.
I feel doubly blessed because I have another feature out this month, but this one is in the UK.
Reloved Magazine Feature
I was contacted by the editor and was delighted that they wanted to feature my little home. This issue is currently on newstands in the UK and can be ordered online here. They even offer a digital version which you guys might like.
Here's the cover: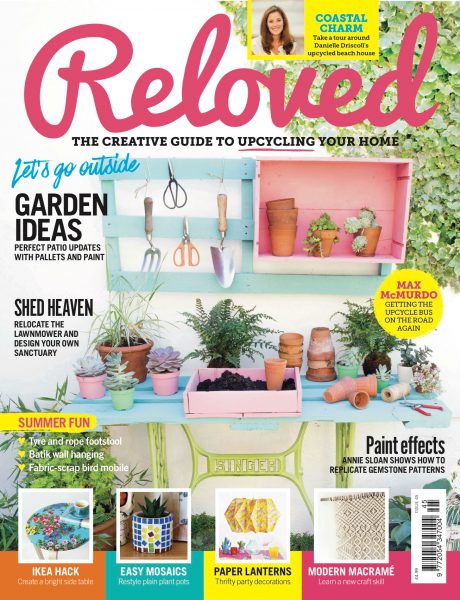 I almost fell over when I saw myself on the cover. Wasn't expecting that at all.
I also wasn't expecting an 8 page spread.  I'm really so very honored. Lou wrote such a beautiful article on our home and captured the essence of it and our family life.
I know you guys are spread around all over the world, but let's pretend you're right here in my sunroom and I'm showing you this issue over coffee.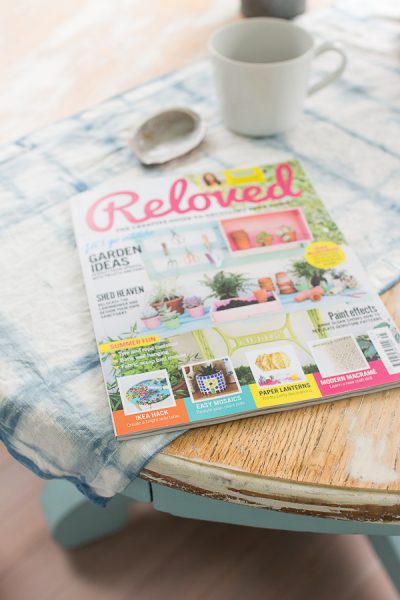 When it arrived I was so excited! All the images in the article are mine!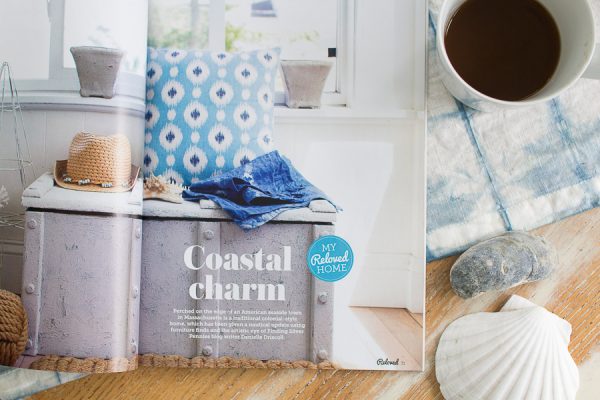 A pinch me moment for sure.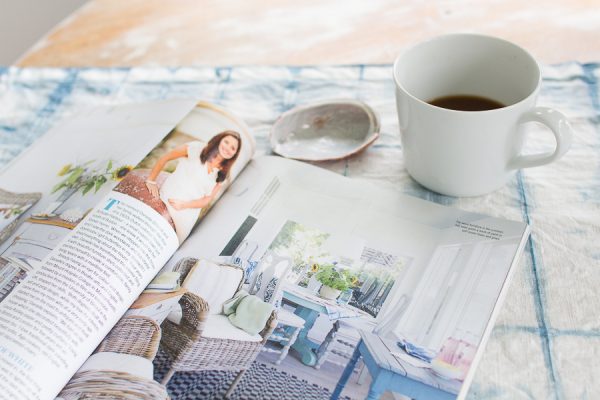 They included some of my styling tips.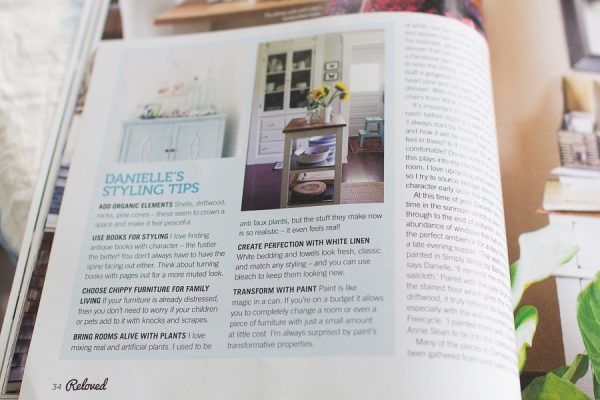 and even mentioned my eBook with images of my basement studio.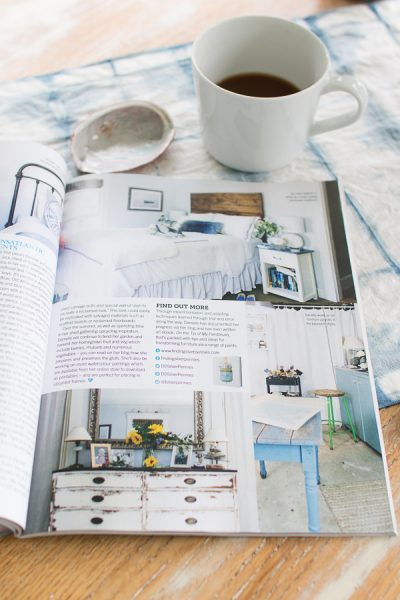 This issue is filled with great crafts and DIYs and I'm in love with the upcycled tree house article.
I look forward to hearing what you guys think of it.
I also wanted to say a huge thank you to all of you who read at home. I wouldn't be able to be doing this if you didn't read at home and cheer me on. You guys mean the world to me and I feel very lucky to share our home and our life with you. When I started this blog 6 years ago, I had no idea that we'd be living in our dream antique home or that I'd be taking pictures that would appear in magazines.
So if you need me, I'll be in the yard or at the beach with my guys.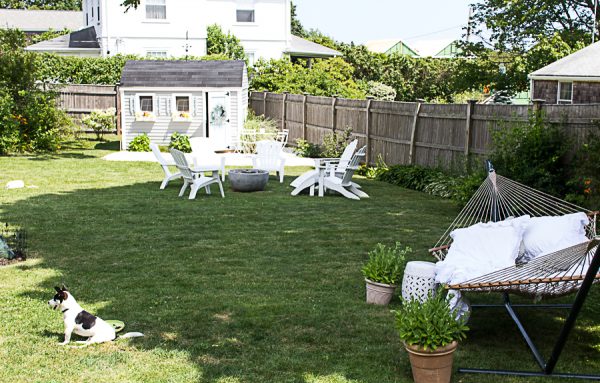 I'll see you on Sunday for our weekly link party!