Happy Monday!  I'm so excited to have you here today because today we're taking a little tour of our home decorated for fall.  I'm so honored to be taking part in a Fall Home Tour "Fall Into Home" organized by Rachel over at the lovely blog Maison de Pax.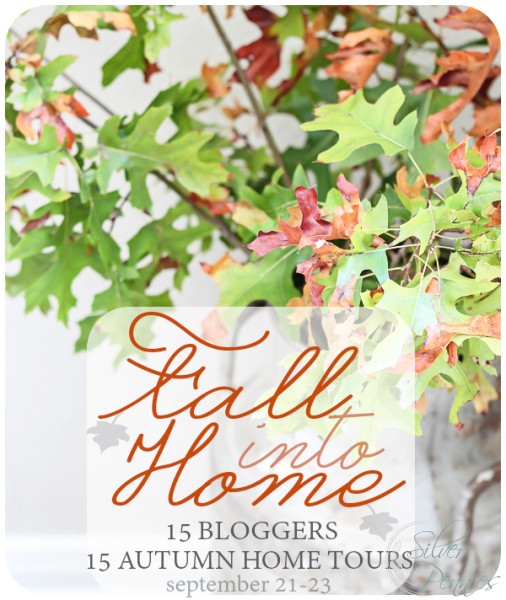 It is no secret that I love the summer in our coastal town but fall brings a whole host of family traditions!  Some of my favorites include: apple picking, pumpkin carving, a fall festival in North Scituate, walks in the woods with Poppy, pie, pumpkin lattes, Trick or Treating in the Harbor and being thankful on Thanksgiving.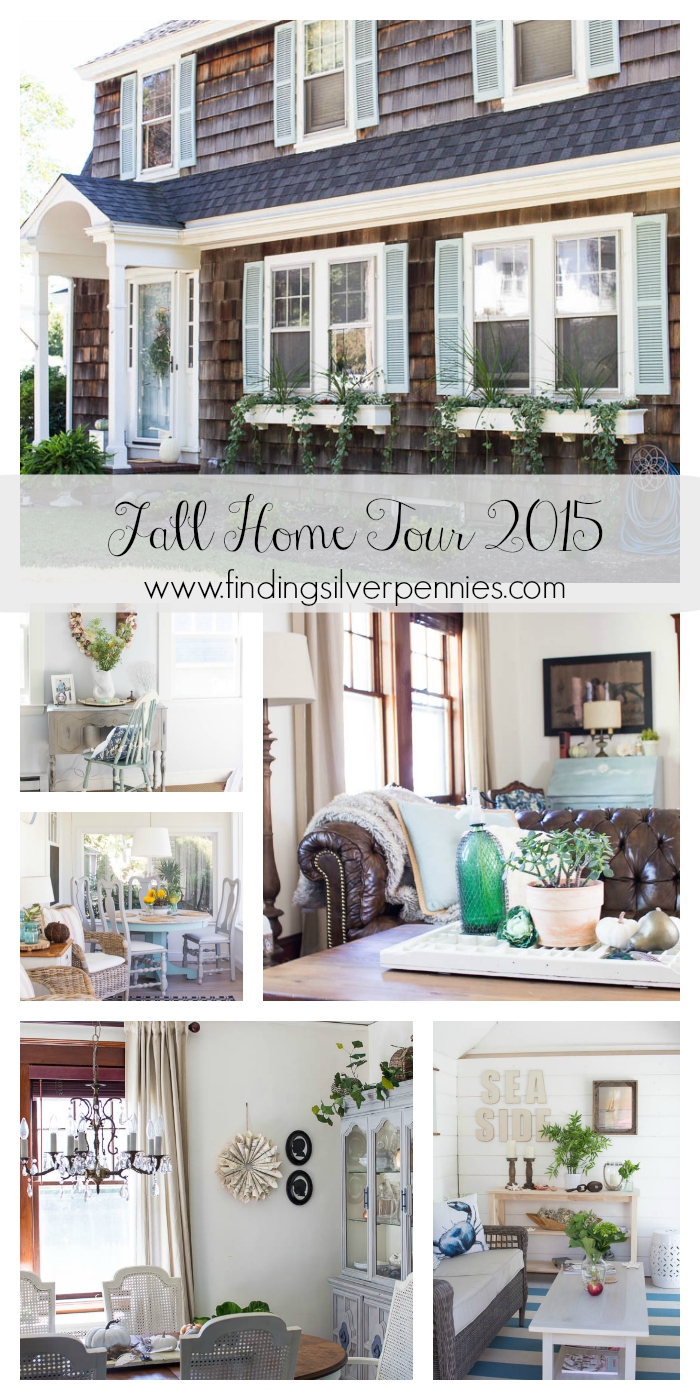 This post is picture heavy.  Really, it is.  I got a new lens after my prime lens broke and I got a bit snap happy.  I actually can't share all the photos in one post!  Also, if you'd like me to do a separate post on my room sources just let me know in the comments or shoot me an email.  Grab your tea or coffee and let me show you around.
Our Home's Exterior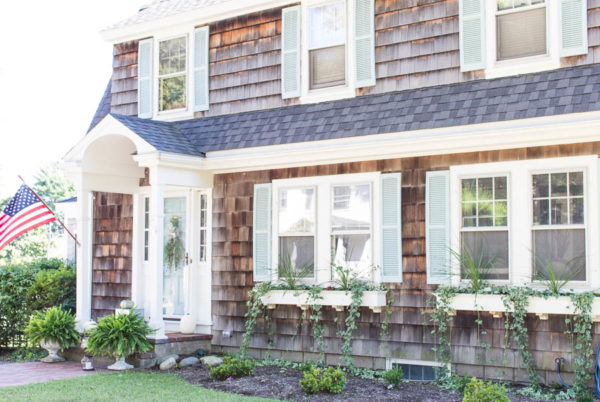 Poppy and I are so excited you're here today!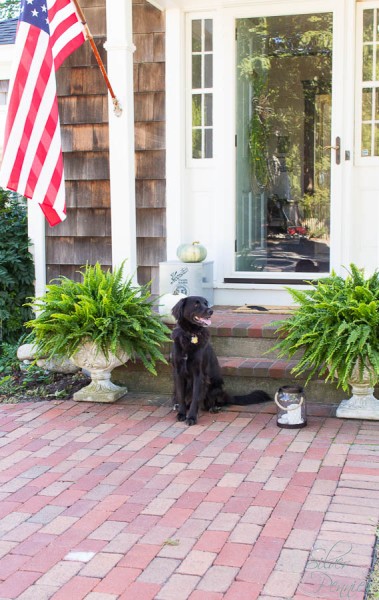 Simple and elegant  – our entry greets guests with an understated style.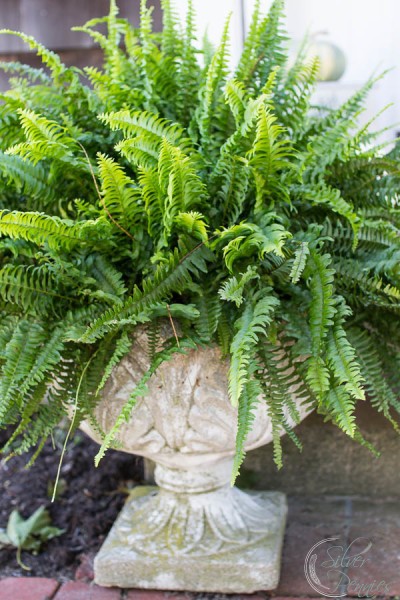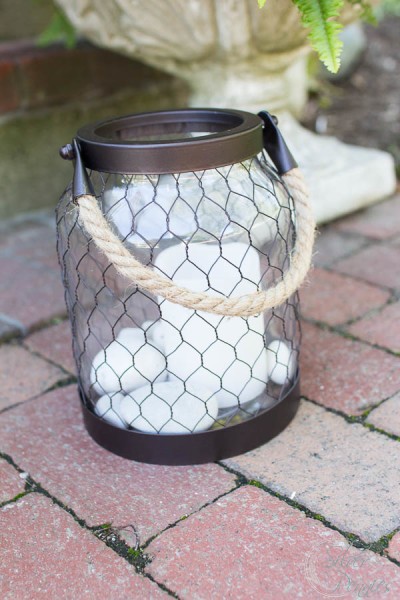 I added a few more plants to our window boxes for the season.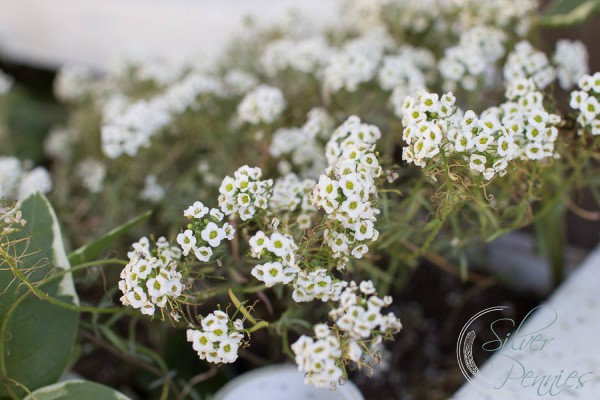 This was new this year and I picked it up at Garden Craft: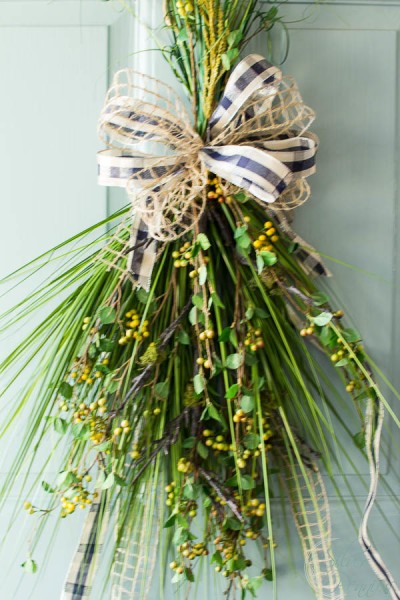 Come on in and you'll find yourself in our front hall.
Front Hall
On this very spot, I fell in love with our home.  Here one is greeted by dark wood work, neutral walls and little touches of autumn from fresh flowers to a festive pillow, not to mention Luke's boots ready for a walk in the woods.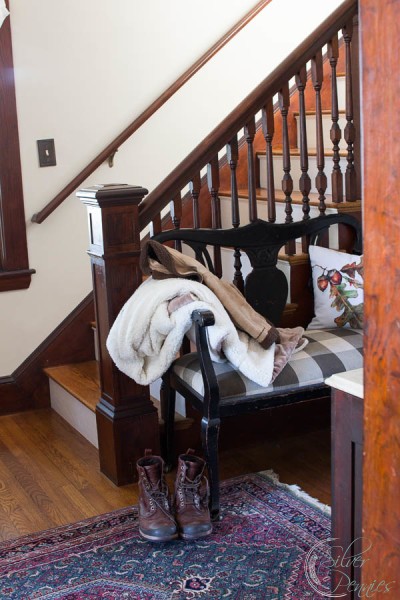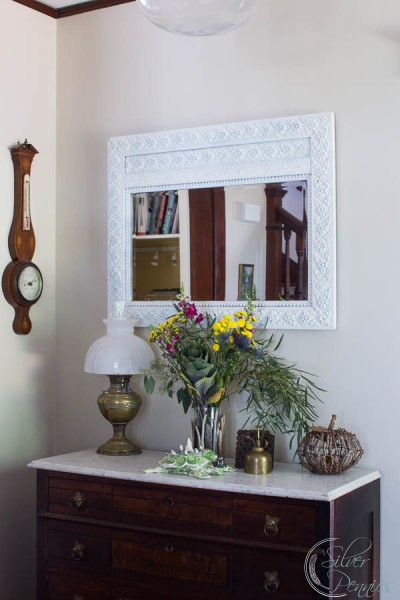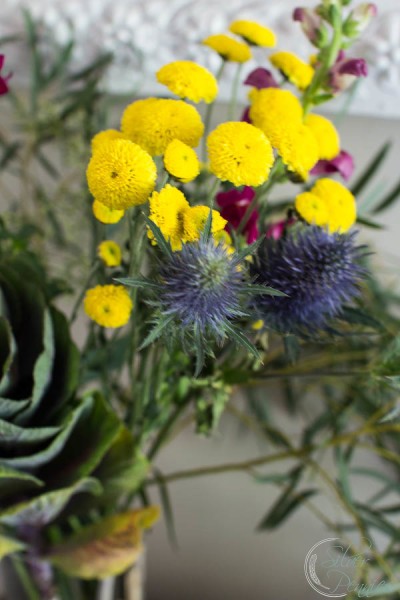 Off the front hall is our Living Room.
The Living Room
Again, classic dark woodwork, white walls and accents of life by the sea.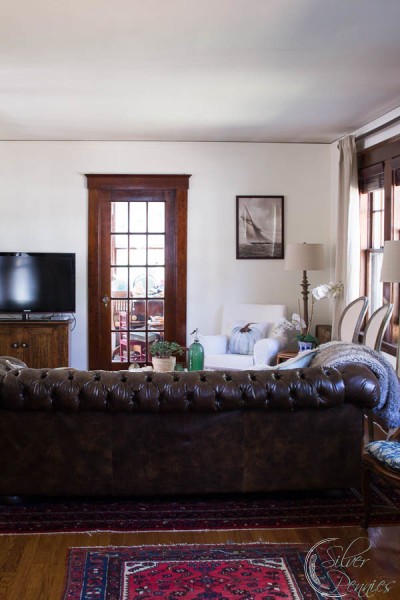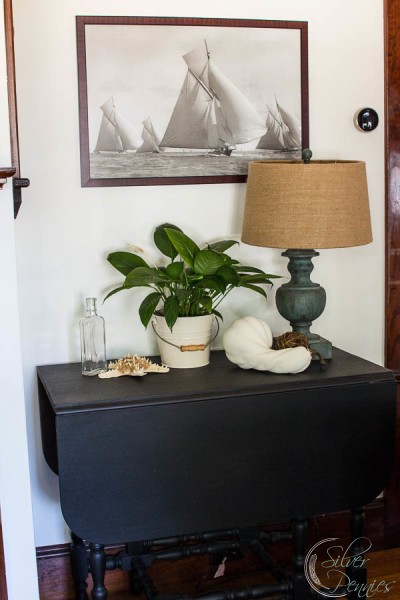 I shared our mantel and this free printable in another post click here to see that.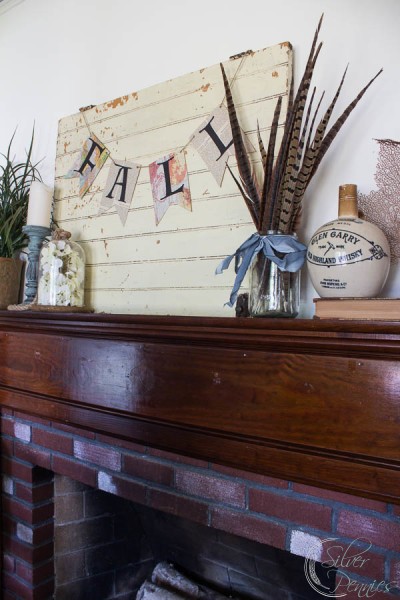 One of my favorite things in my home is our chesterfield couch. We spend so much time in here from Pizza / Movie nights to board games to catching up on episodes of Fixer Upper or Call the Midwife.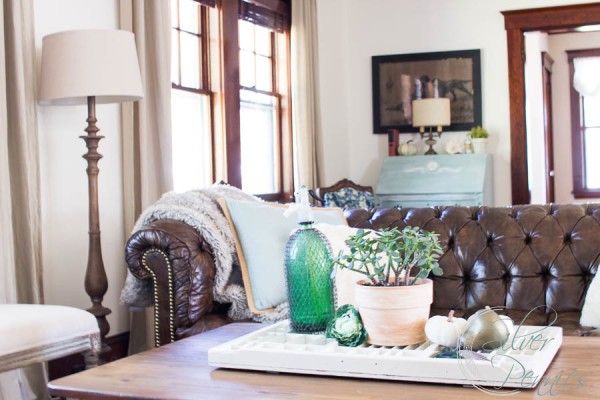 I upcycled a printers tray to create a catch all for some fun fall touches.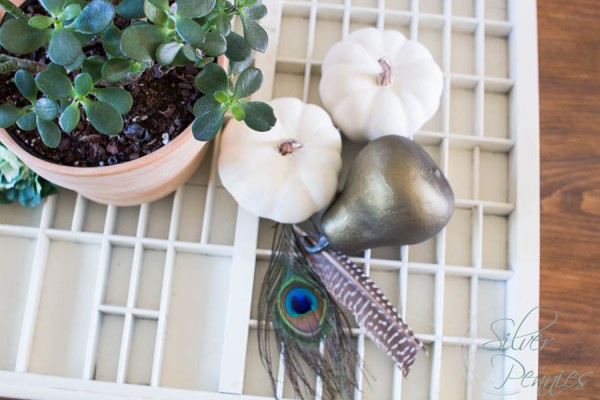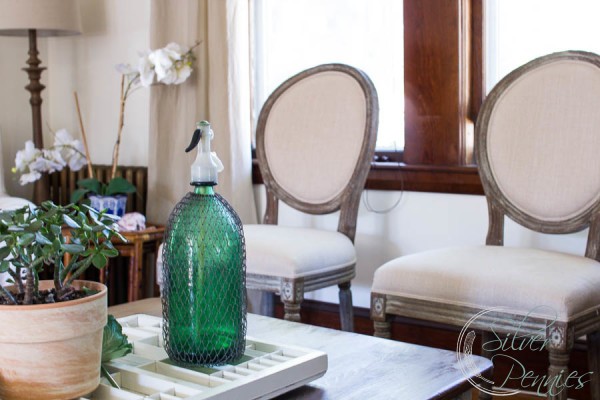 Through columns off the Living Room is our Dining Room.
Dining Room
This also has dark woodwork the same white walls but is having a sparkle moment from metallic pumpkins (I'll be sharing a little post on this soon), crystal chandelier and Italian mirror over the painted armoire.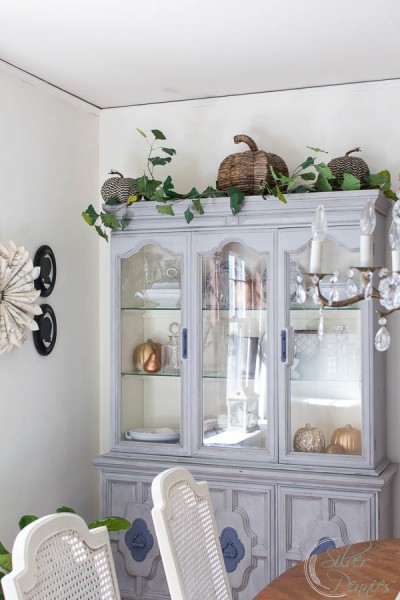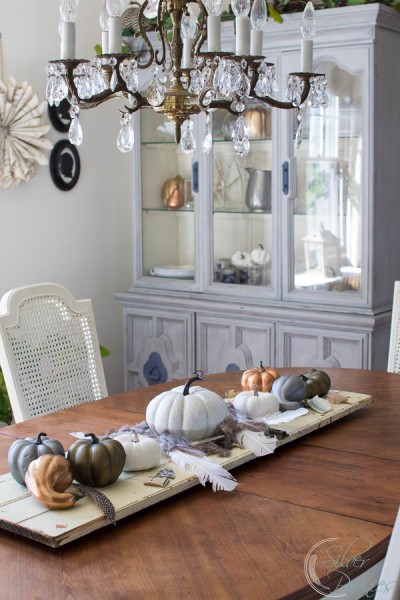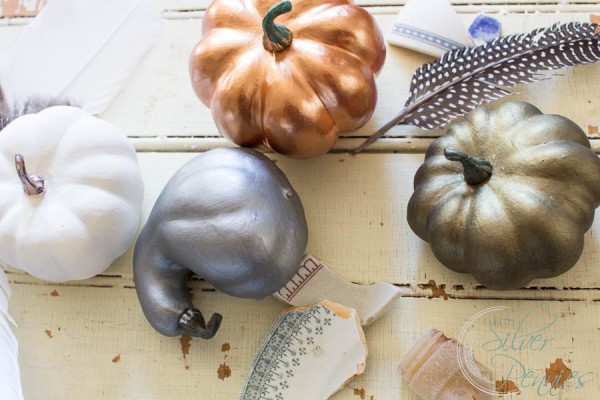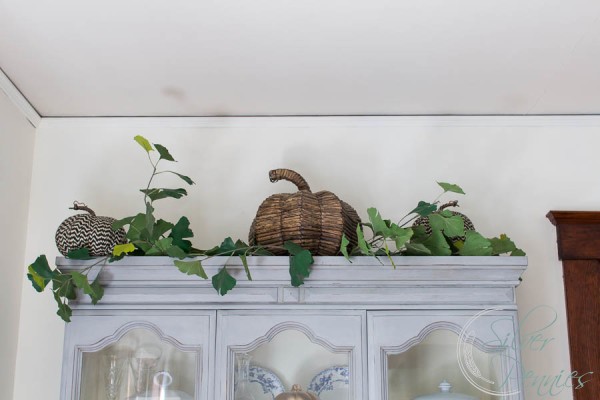 I'm loving the softness of these feathers agains the chipping vintage door and the metallic pumpkins.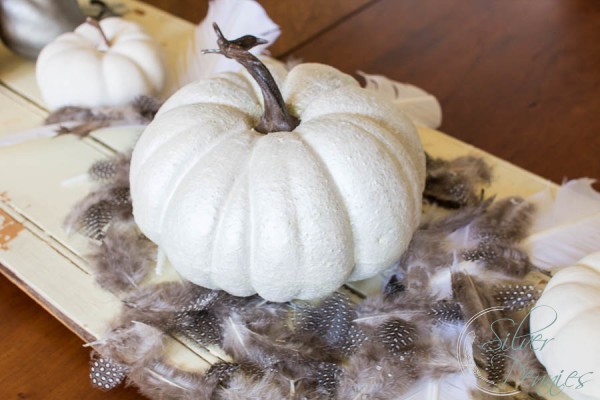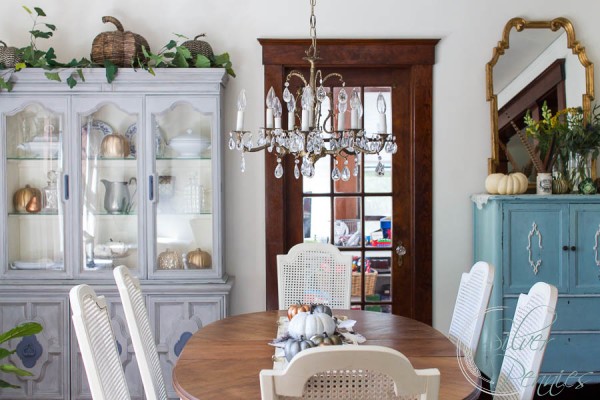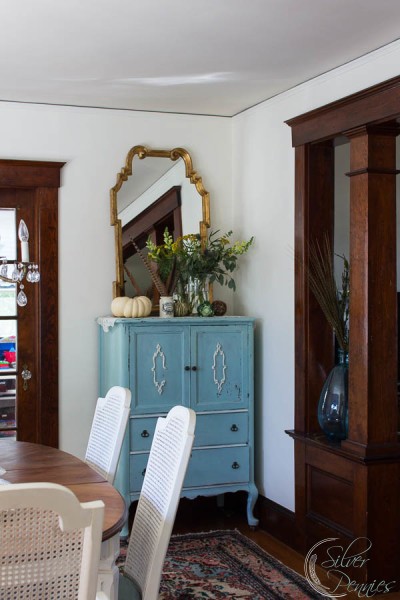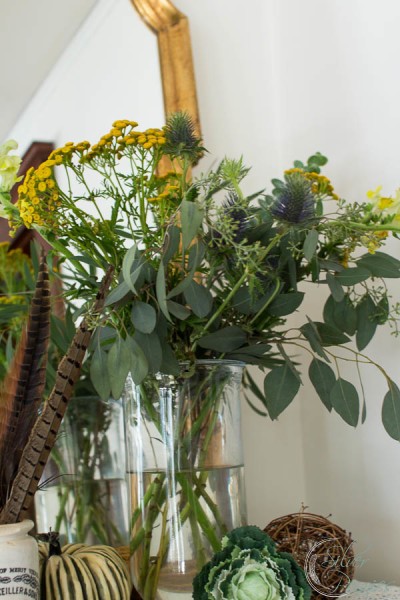 Through the dining room is our kitchen.
Kitchen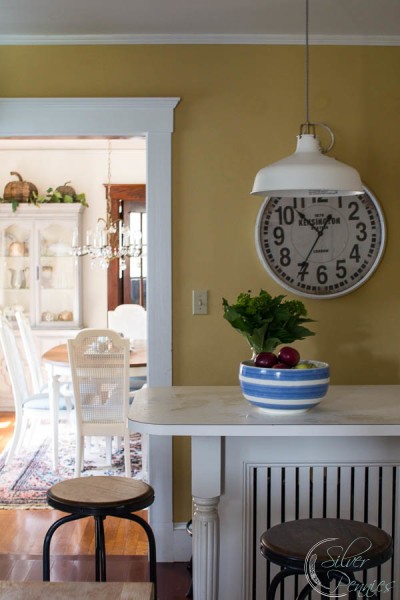 You'll see lots of fresh flowers, apples, pumpkins and squash!  You can never have too many apples around here because my boys eat them constantly.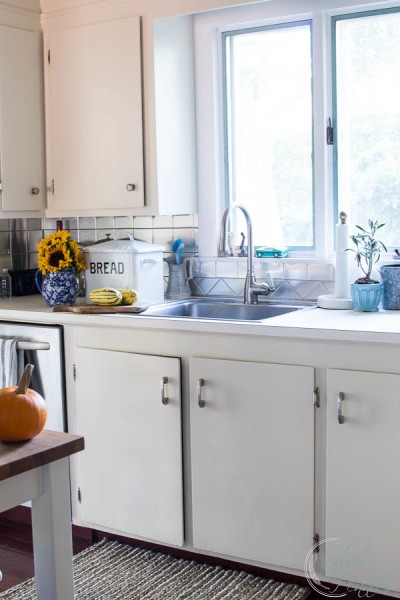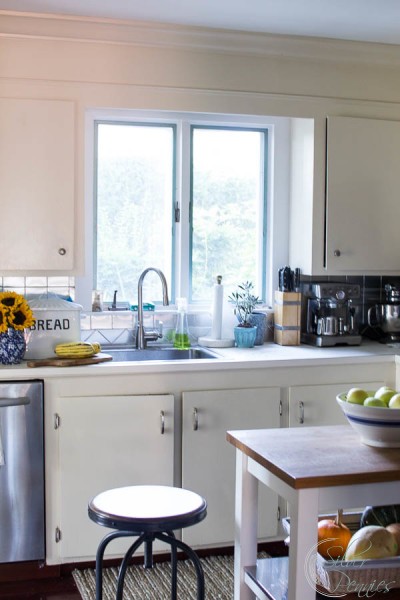 Just through the kitchen is our sunroom, a favorite room of mine (I'm actually writing this post from here).
The Sunroom
Again, very casual and coastal in this room.  You may remember the full makeover here.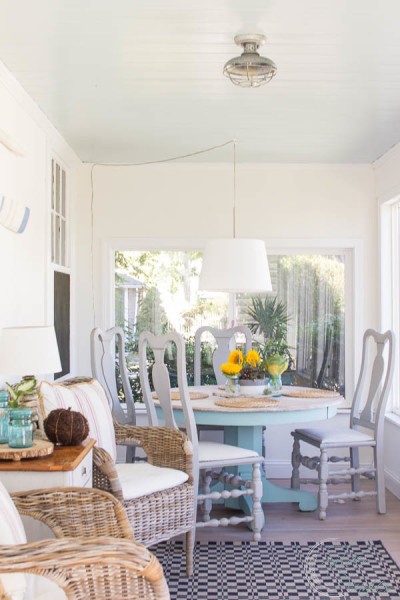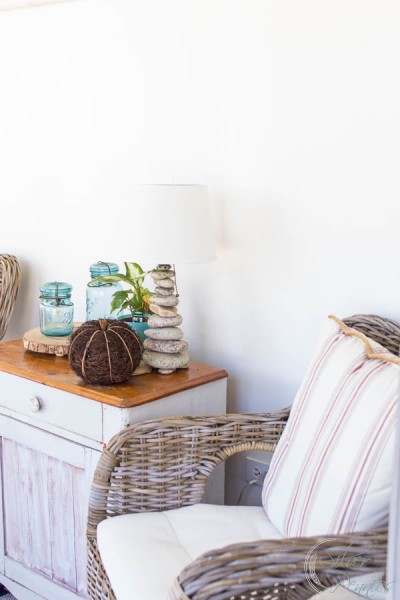 Out the back door and across the yard is my She Shed.
She Shed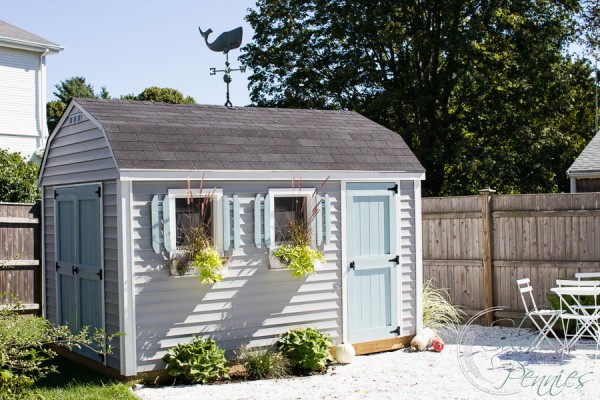 Just a few little touches to highlight the season.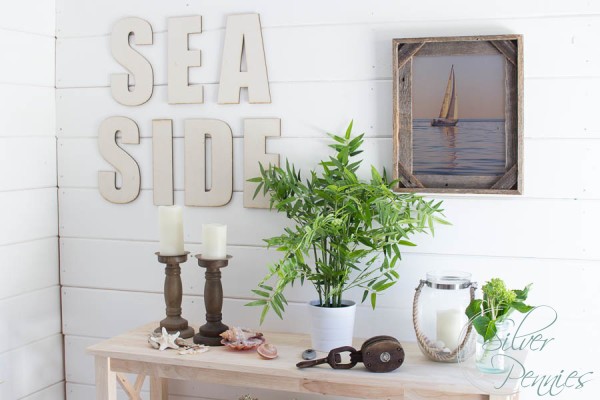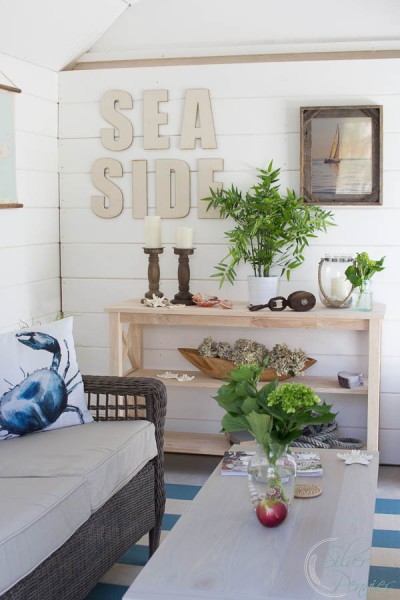 I know, I'd love to stay out here a bit longer but I want to head upstairs and share our guest room and master.
Our Guest Room
You may remember a few of the projects we did in this room last year, click here.
This room is so inviting and even more so with some dried lavender and fresh greenery.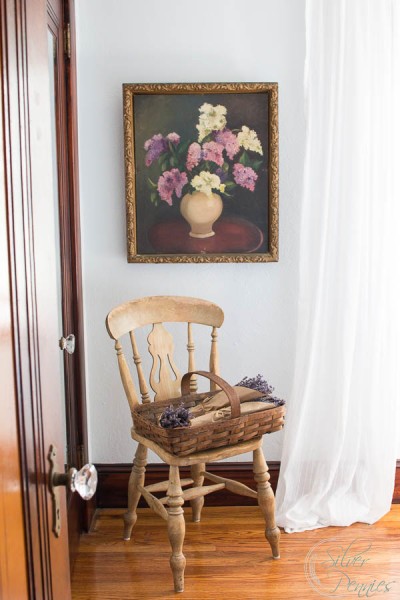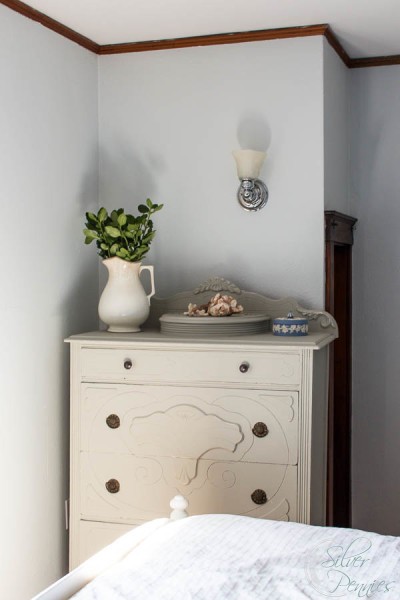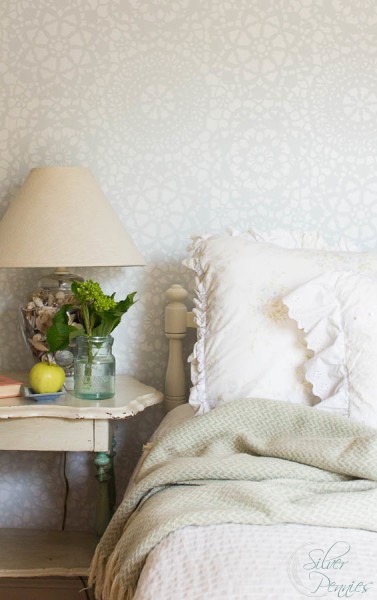 The stenciled wall is so subtle and romantic.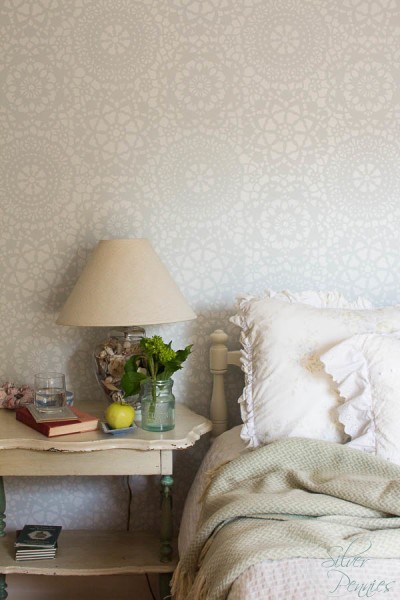 Now down the hall to our bedroom.
Master Bedroom
Our bedroom is cozy and very shabby chic with painted furniture and a "reclaimed" wood headboard, one of our first DIYs and still a favorite.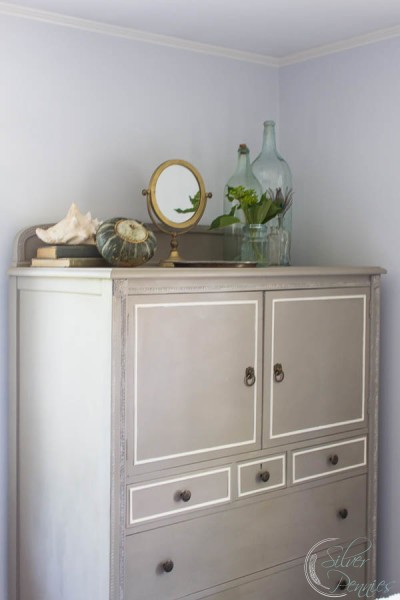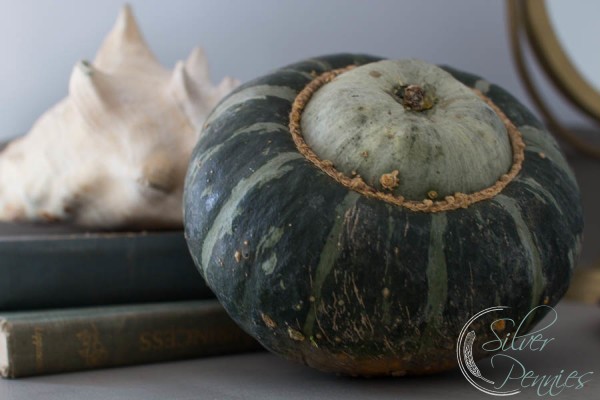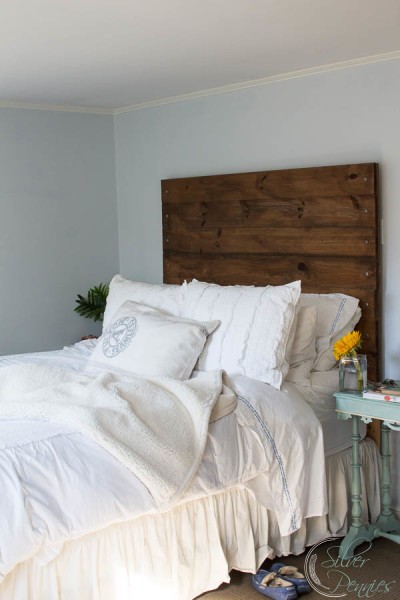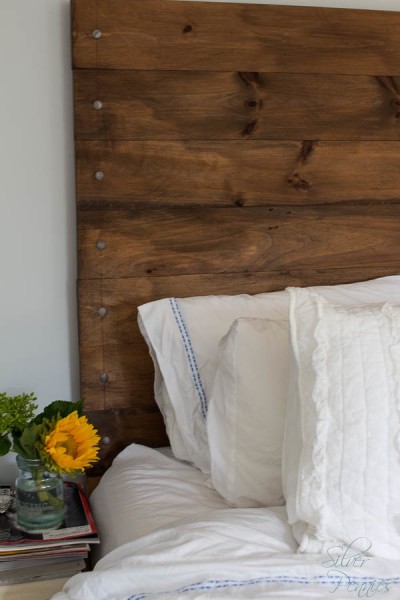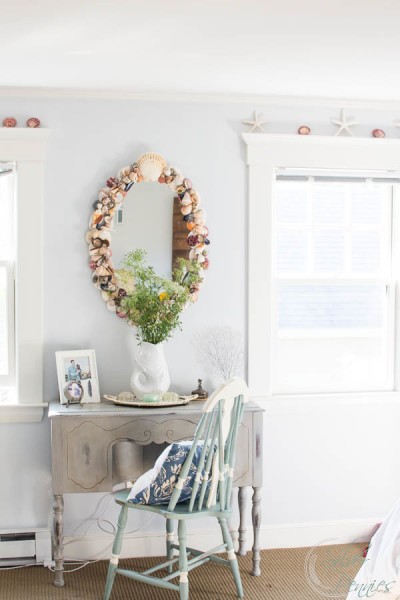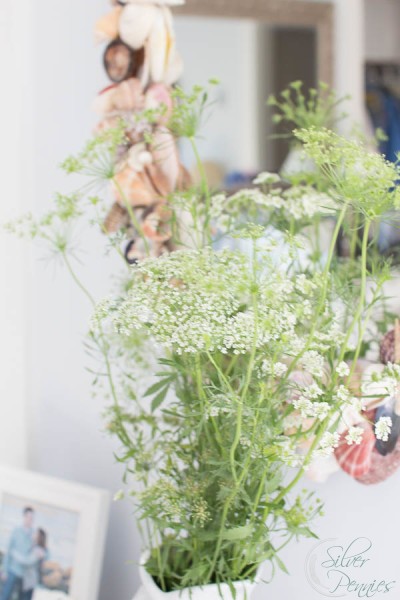 I'm loving this Queen Anne's Lace, so soft and pretty.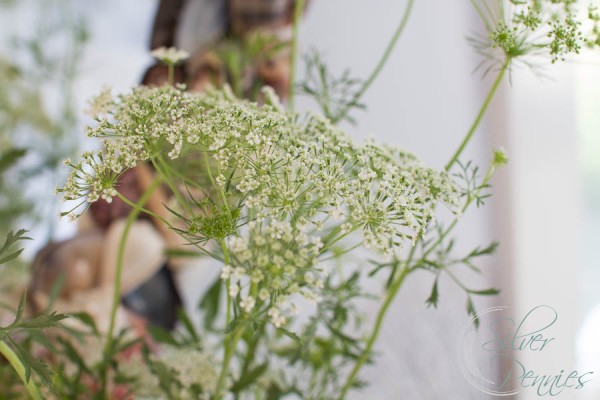 Thank you so much for joining me for this tour and be sure to check out all these other amazing bloggers and homes.  You can also following along on social media with the tag – #fallintohome.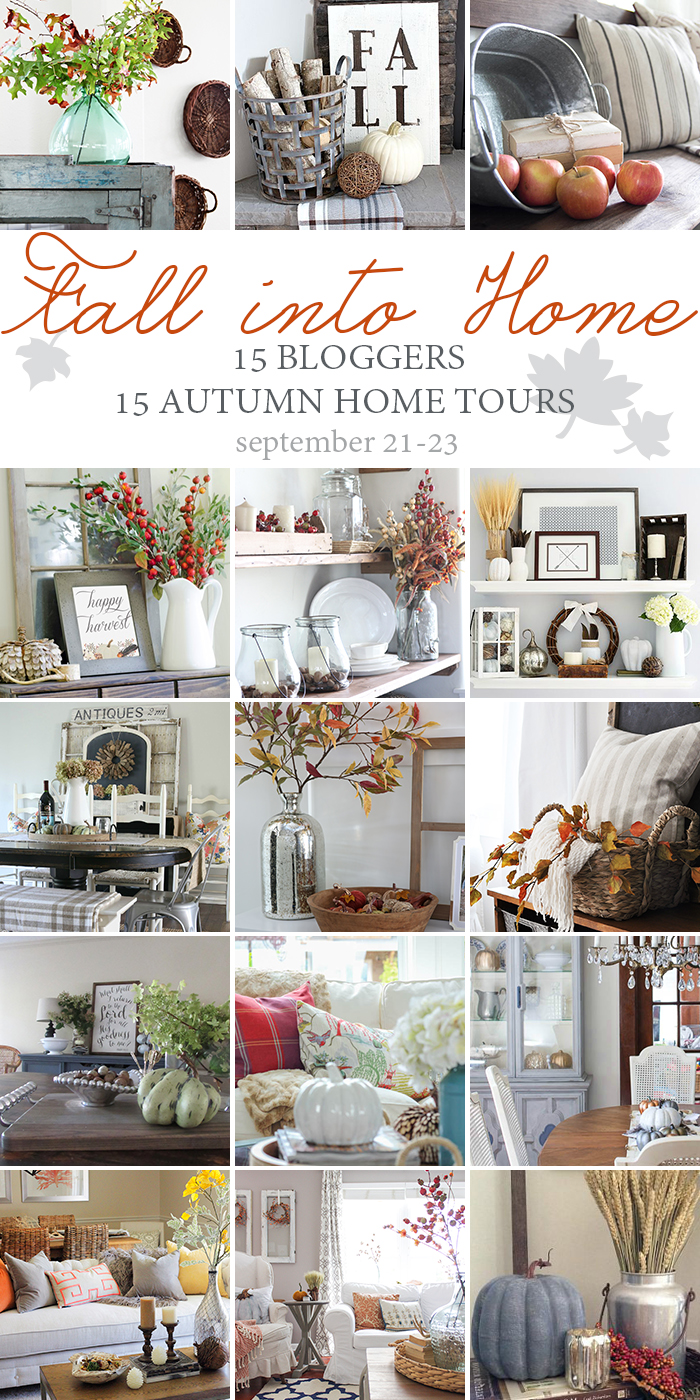 Monday
Maison de Pax | Everyday Enchanting | Just a Girl and Her Blog | The Happy House | Finding Silver Pennies
Tuesday
Blesser House | Migonis Home | Cherished Bliss | The Woodgrain Cottage | Design, Dining and Diapers
Wednesday
Rooms for Rent | Shades of Blue Interiors | House by Hoff | The Sunny Side Up Blog | The Blissful Bee