Decorating with what you've got is the most affordable way to style your home. Today I'm sharing how to dry hydrangeas.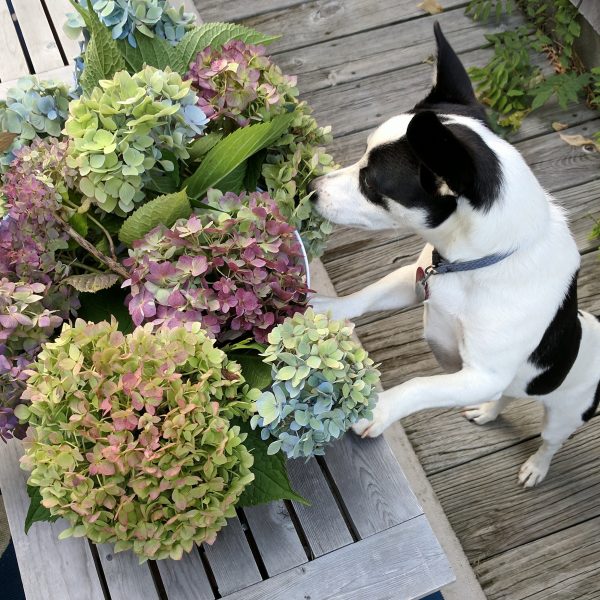 We all love hydrangeas around here! Doesn't little Max have great taste?
In the summer, I enjoy our hydrangeas heavy with beautiful mounded blue blooms, come fall these blooms turn to a light blue, pale green and purple. These are my favorite colors. I love the antique look. They almost look like the petals have been painted with watercolor.
Last year, I wrote a tip post on caring for your hydrangeas.
I shared a few images in Insta Stories clipping our hydrangeas and got loads of questions about the process. So thought I'd share it all in a post.
How to Dry Hydrangeas
When the blooms are a color you love, clip them off the bush. I try to clip far enough down so that the stem is long.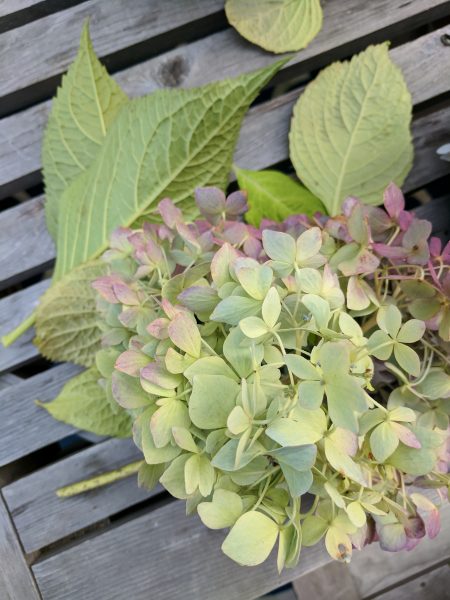 Remove all the leaves from the stem.
In a large container stand your hydrangeas up straight. The blooms will balance them. I use an old plastic chip bowl. Don't add water. You want them to dry.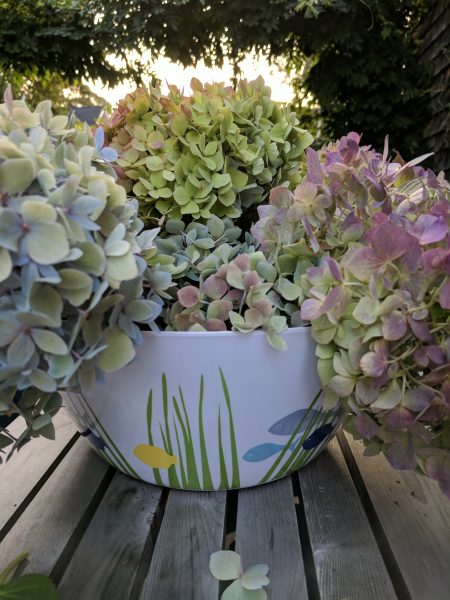 Store in a cool, dark place for a few days. I bring them down to the basement to dry nicely.
I know everyone has different methods, I've seen people hang them, but that hasn't worked for me.
 Then you'll have pretty dried hydrangeas to decorate with!
I've used ours on our coffee table: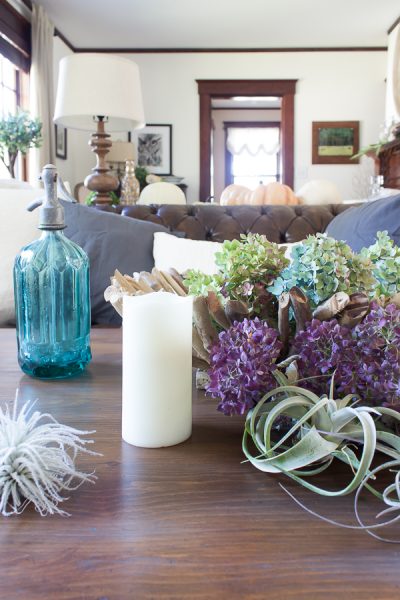 Oh, and also on the mantel: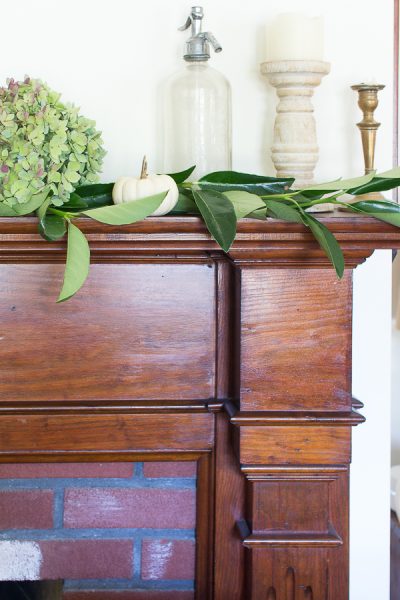 I'm thinking of drying a few more bunches to maybe make some pretty wreaths. Do you think you'll try this at home?
If so, pin for later!

****
I also wanted to share some fun news! I wrote an article for the October/November issue Woodcraft Magazine.
This is the cover: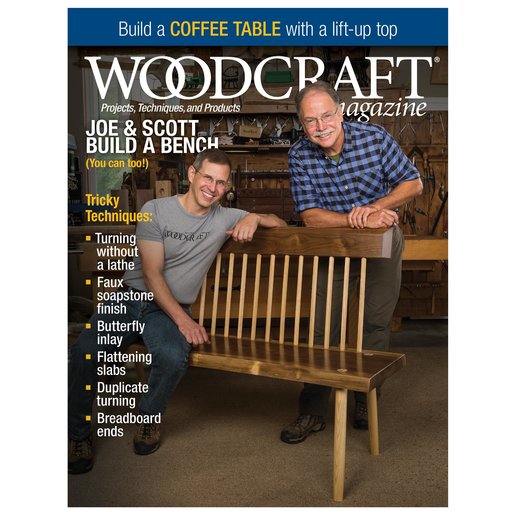 I created a faux soapstone finish with General Finishes paint for this article: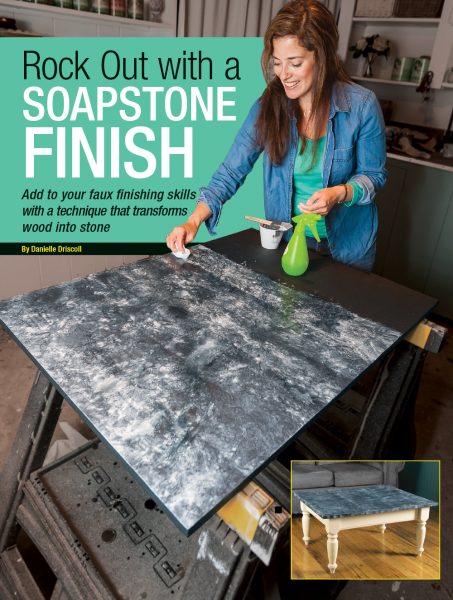 This article features the build plans for a table and two different top options. It's currently on newsstands or you can see the faux finish article online too.