I have joined up with more than 30 AMAZING bloggers to tackle the challenge of creating a patriotic project or recipe without using the traditional red, white and blue color scheme! How fun is that?! Starting two weeks ago and running through July 4th, more than 30 projects will be shared on some of the most awesome blogs around. I can't wait to see all of the inspirational projects and hope YOU will find some inspiration as well.
Can you believe the 4th is next Friday?!? Wow! We're so excited for the parade in Hingham and fireworks.  We decided to add a few stars to our front porch.  Today I'm sharing our star spangled entry!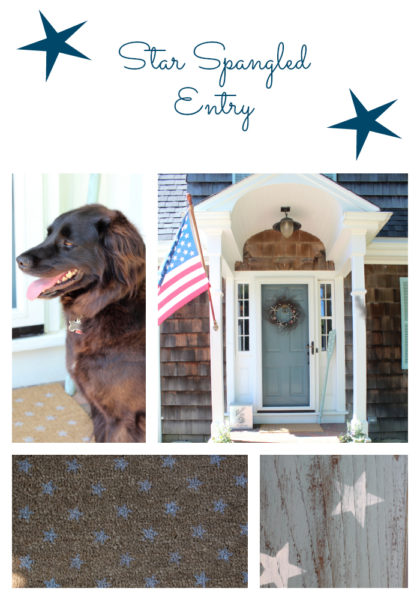 When I think of the 4th I always thinks of stars and stripes and I absolutely love stars – ie. starfish which is my absolute favorite.
For this, I was challenged by some other blogging friends to come up with a non- red, white and blue tutorial. No blue and no white is so hard for me.  I tried really I did!
The first element you might notice is the rug!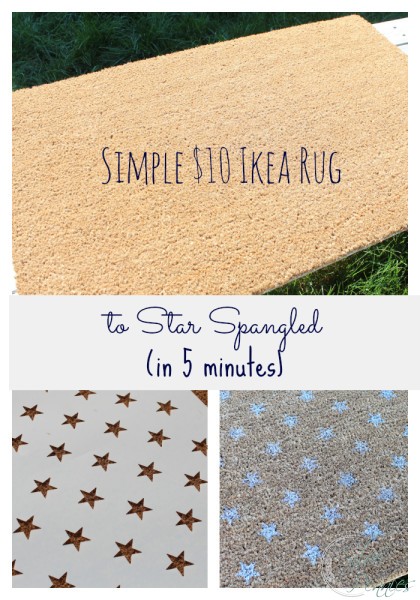 I'm happy to tell you that all my boys, including the little ones, noticed this "new" rug!  Hooray!  John and Conor both said, "Mommy, I love our new star rug!"
As you can imagine I was smiling ear to ear. I picked up this rug on our last shopping trip to Ikea.
A steal for $10!  I thought it would be cute with stars for summer! I brought this mat out to my kids' picnic table and had a new rug in 5 minutes.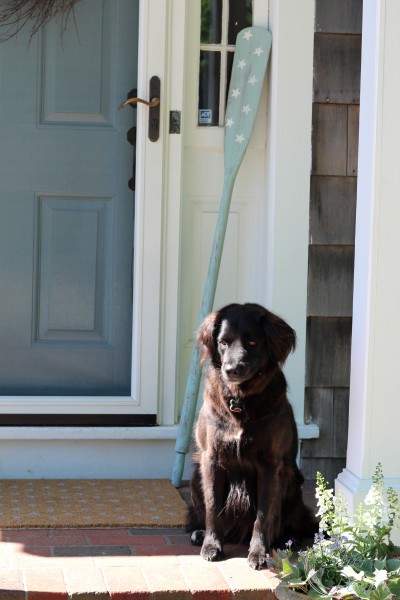 How to Create a Star Spangled Rug
Materials
Lay your rug out on a surface.  I used the picnic table outside.
Line up the stencil on the mat.  The first time I didn't use the tape to hold it in place which was a mistake.
Take your stencil brush and dip in Chalk Paint®, then remove the excess paint on your brush so you can dry brush the stencil. If you have too much paint on the brush, it will pool under the stencil. Then paint over the stars in a swirling motion.
Once all the stars are painted in that section, move the stencil pattern to the next area (so the entire rug is covered). The stencil has guide marks so you can make a continuous pattern.
Once finished, allow the rug to dry and clean your materials.
I waited 24 hours to place on my covered front porch.
The Duck Egg Blue oar got the same star treatment with Old White Chalk Paint® stars.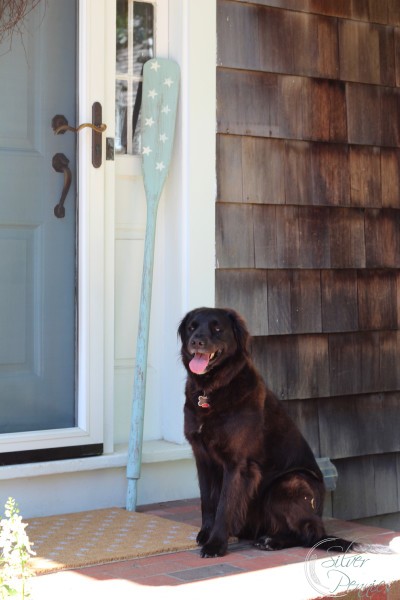 See what I mean?!?  I just NEED some blue and white!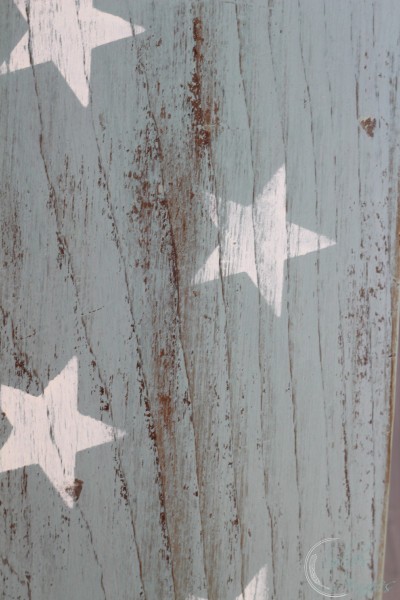 I distressed the oar a bit to give a time worn look.
There are a few stars on our wreath (I'll share how I made this soon)!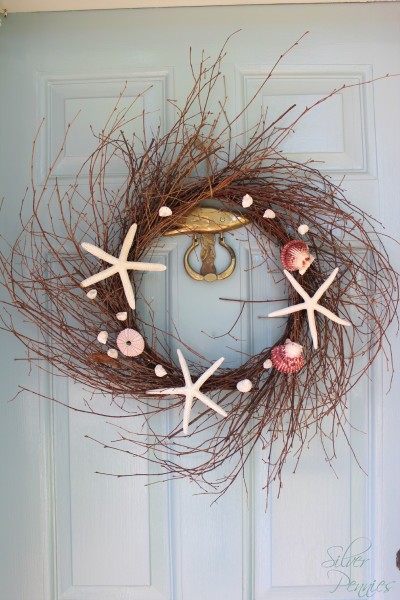 Also, some around my planters: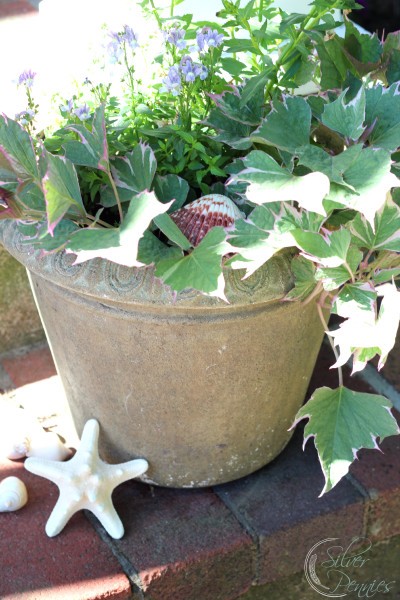 So we're all ready to celebrate America's birthday over here!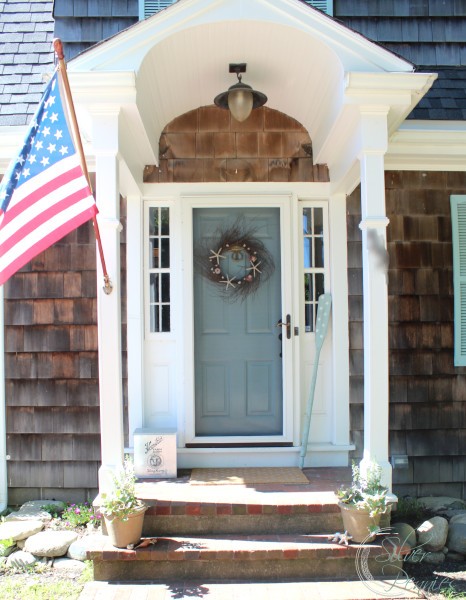 And everyone loves my new rug, including Poppy!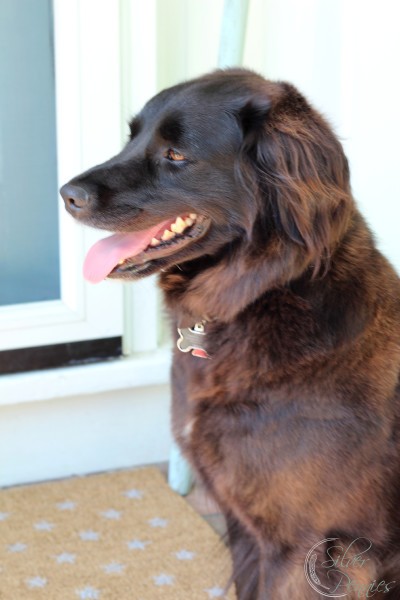 How are you decorating for the 4th?
Now, before you head out, be sure to check out the AMAZING projects that were shared the last two weeks AND be sure to enter for your chance to win a $310 Target Gift Card by using the Rafflecopter at the end of the post!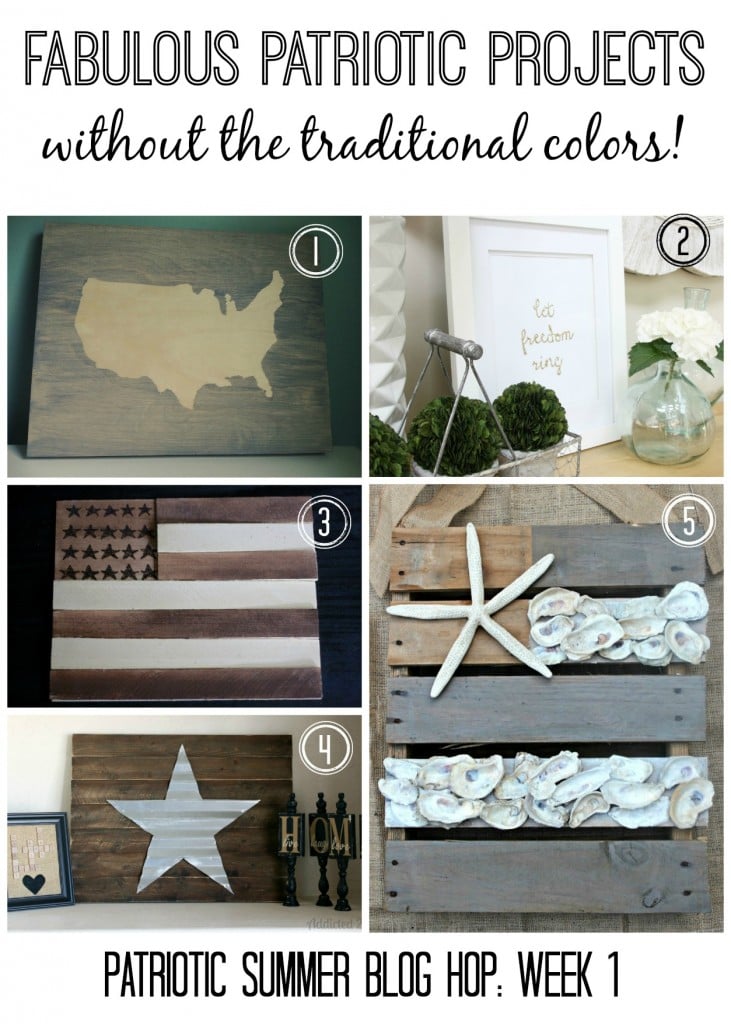 1. USA Map by Paper & Fox
2. Let Freedom Ring Gold Art by Life on Virginia Street
3. Wood Shim Flag by Designer Trapped in a Lawyer's Body
4. Corrugated Metal Star Art by Addicted 2 DIY
5. Neutral Nautical Pallet Flag by Southern State of Mind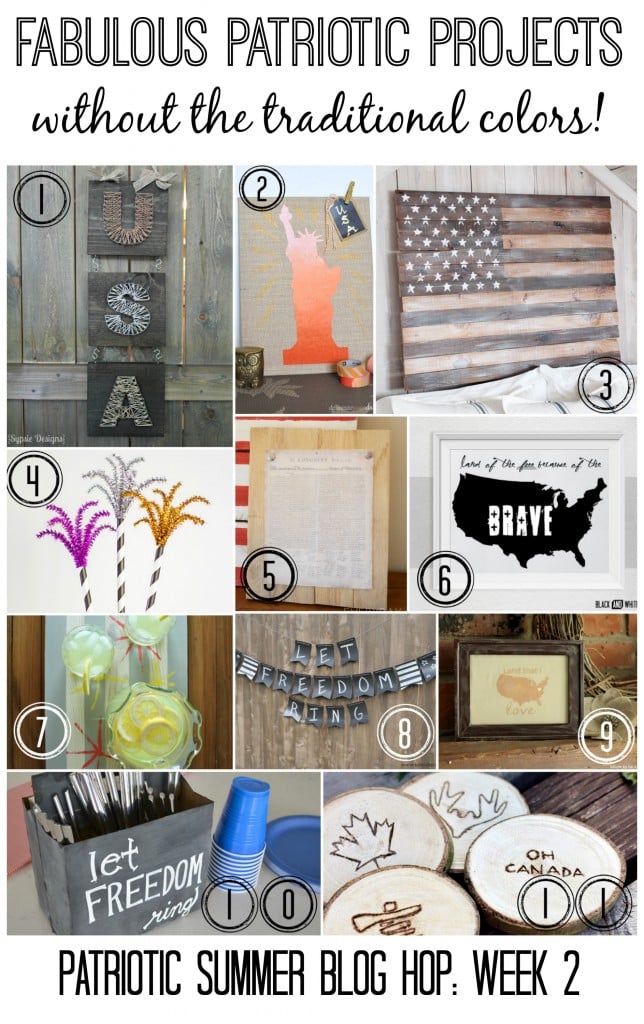 Sharing with: