A Sailor's Life for Me
Come on if you agree
Hoist the sail and let's be free!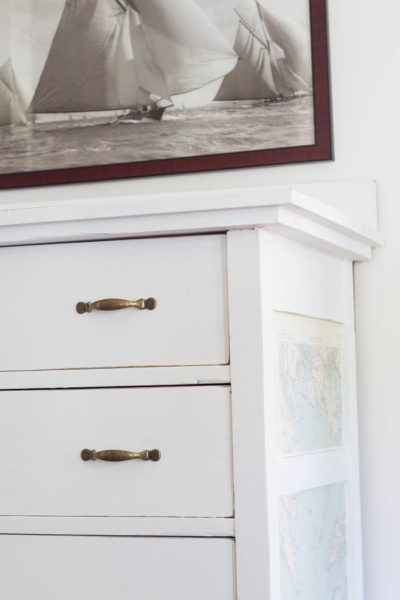 Can you smell the sea?  Can you feel the spit of the waves on your sun drenched skin?  The Dylan Dresser will have you feeling as if you're sailing on the high seas.
Being a mother of two little boys who love the ocean, I know this one will strike a chord with any beach lover.
Meet Dylan.  At first glance, Dylan is calm and serene: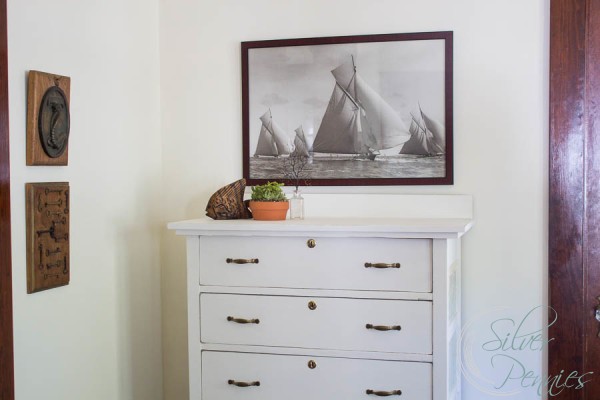 But then you notice there is a little bit more to Dylan…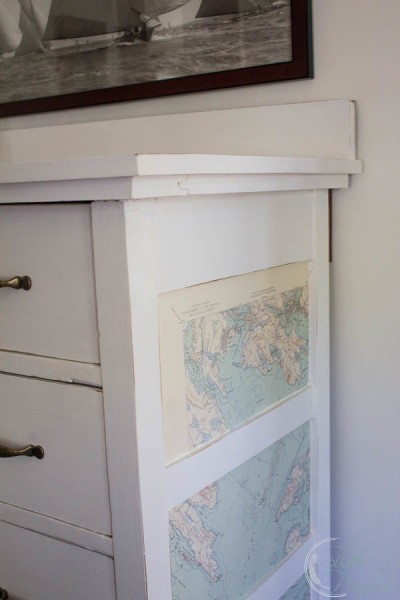 A LOVE for adventure and sailing the seven seas!  There is something so freeing about the ocean, whether you are sailing on top the waves, gliding through them or floating weightless staring up at the clouds.
Do you want to see the before?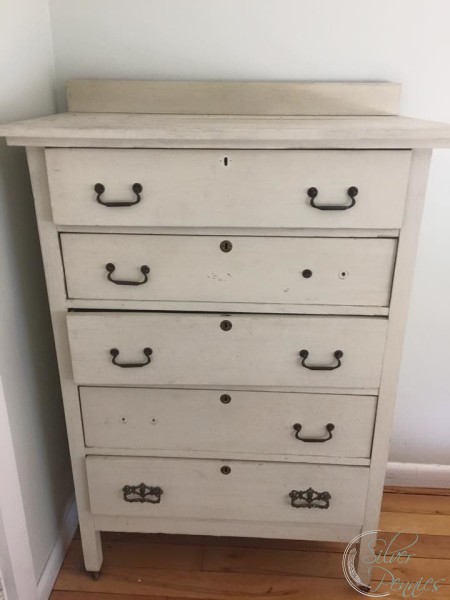 I really thought Dylan had to be white.  For this piece I used Fusion Mineral Paint's Picket.  It is a brilliant white reminscent of white picket fences.  It is part of the Michael Penney collection of coastal colors for Fusion.  I shared two other colors this week click here and here if you missed them.
Here's the after: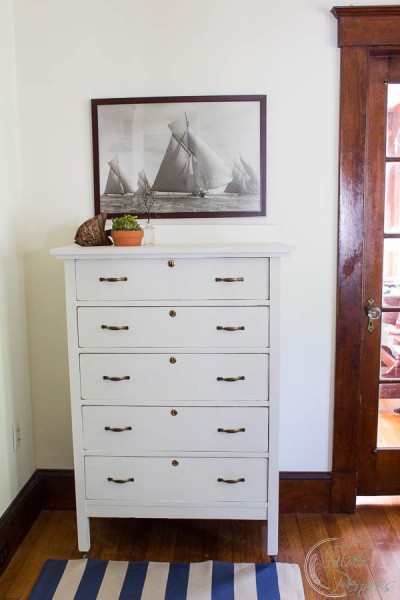 I LOVED the old hardware on it in the before but it was mismatched and some was missing.  These brass antique English pulls from D. Lawless give the coastal look I was craving.  They are even on sale right now!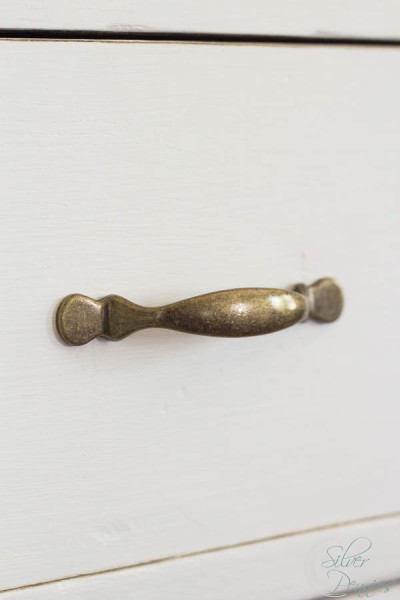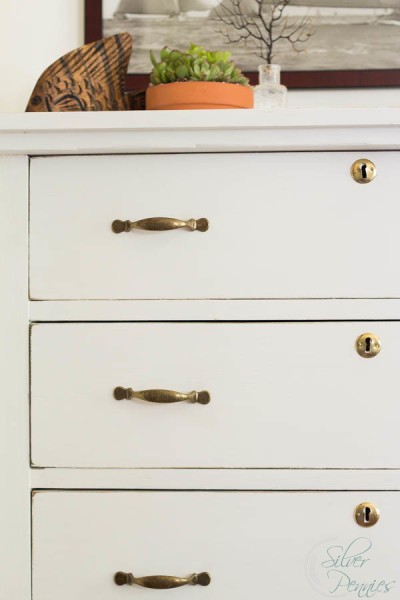 I also added Brass Plated Stamping Keyhole Escutcheon Plates over the keyholes. They were only 19 cents a piece and really finish the drawers.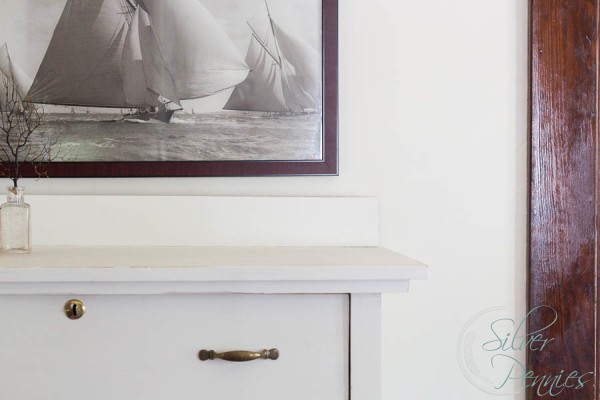 Vintage nautical charts I found down at Goodies II in Scituate Harbor were decoupaged to the recesses with mod podge.  One can never have to many maps I say!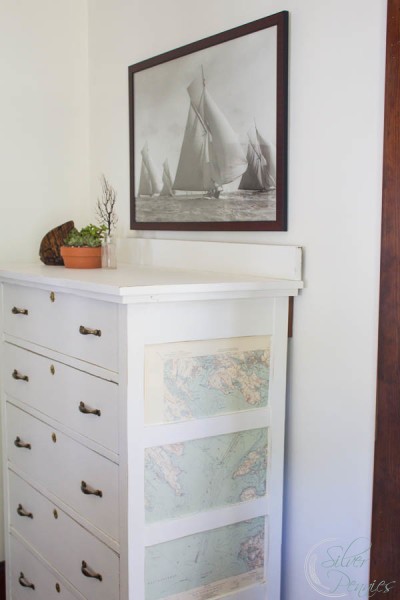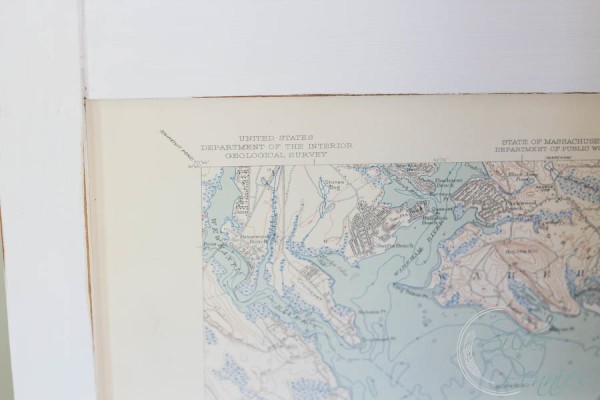 Do you love maps too?
Well, there you have it! The Dylan dresser ready to sail the high seas: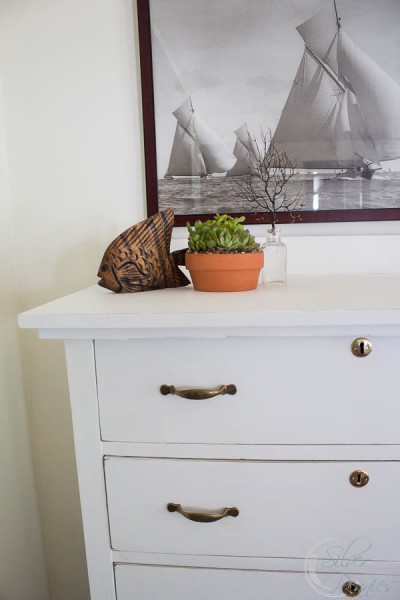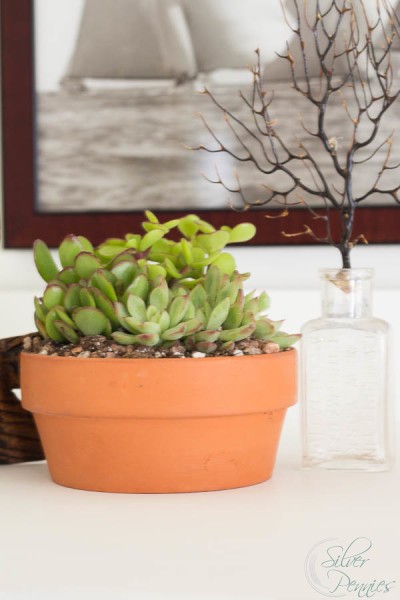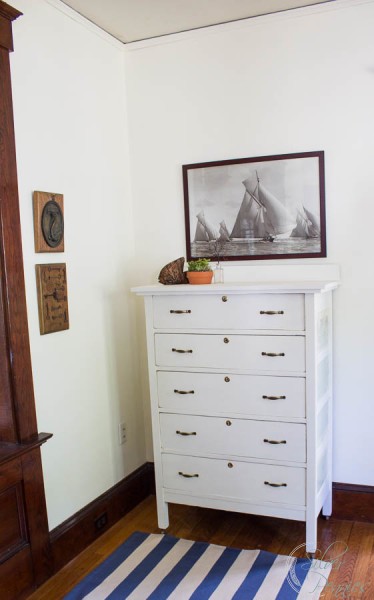 Oh, you may remember those keys and nautical emblem from our old house. They were my grandfather's and now hang in our living room.
This is the last makeover I'll be sharing before The Vintage Bazaar.  We're packing up the truck and a trailer and will head up to Salisbury later today. If you're local, I'd love for you to stop by and see me and meet Dylan and a few of the other pieces I've shared.  There's actually A LOT I haven't shared but there will be something for every style – boho, classic, coastal, shabby chic.  I'm so excited.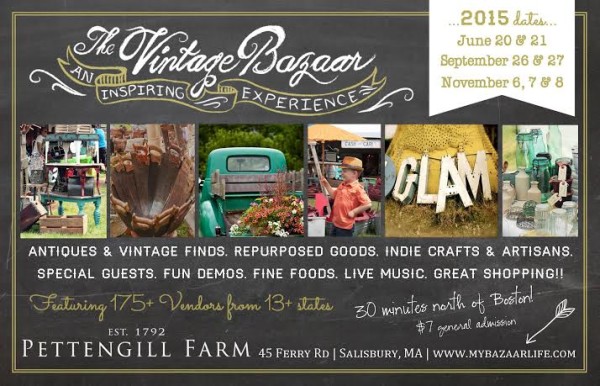 Sharing with: