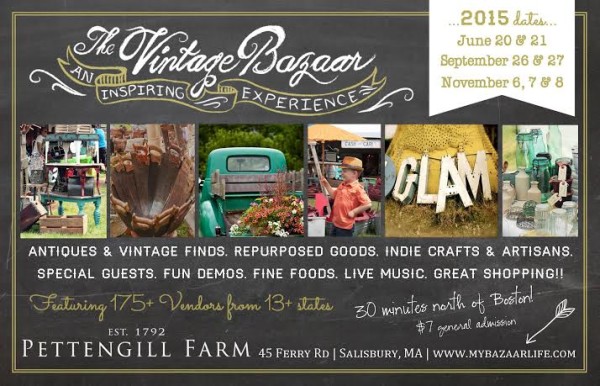 Hi Friends!  Well, I spent Monday recovering from our weekend at the Vintage Bazaar.  I'm so tired but it is a good tired.  If you've been following along, then you know we've been preparing for this show for the last month or so and I'm so excited to share the highlights.  But first I need to say thank you to a few people.  First to my husband who always believes in me and helps me anyway he can.  He drove the truck and pulled the trailer and helped me move so many pieces of furniture.  He calmed my nerves and was there with me every step of the way.  I also need to thank my parents who watched the boys and the dog for the entire weekend. We wouldn't have been able to do this show without their help.  Thanks, Mom and Dad, for your constant support.  Oh, and thank you to all of you who read the blog and always cheer me on. You inspire me to continue on this journey. The blog wouldn't be here without all of you!
Here's Luke and I at the Bazaar just as the gates were opening.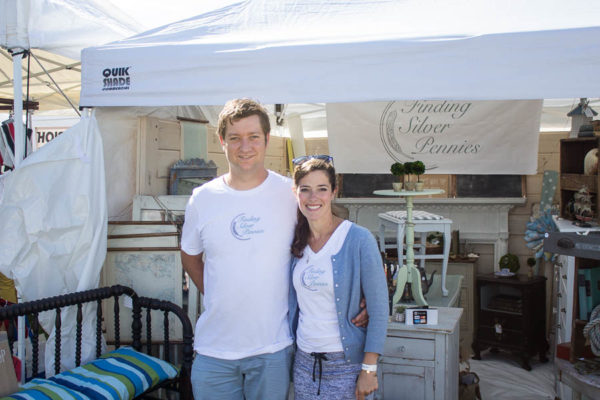 Everyone loved our shirts!  They were printed by Goodwin Graphics in Cohasset and I can't say enough kind things about them.  I have a few left if anyone is interested in purchasing one (just send me an email).
Here's our booth: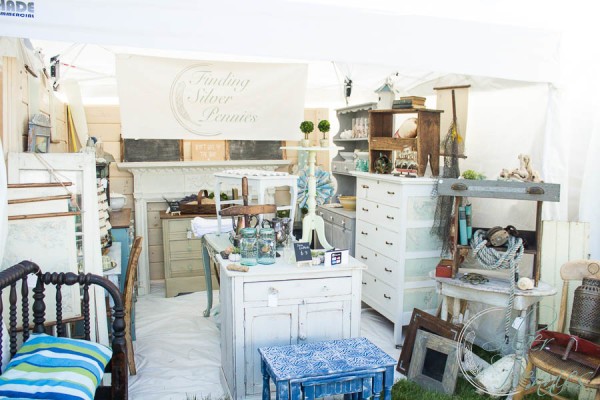 I took these pictures kind of frantically before the hoards of people made their way to the booth. There was a steady stream coming down the hill.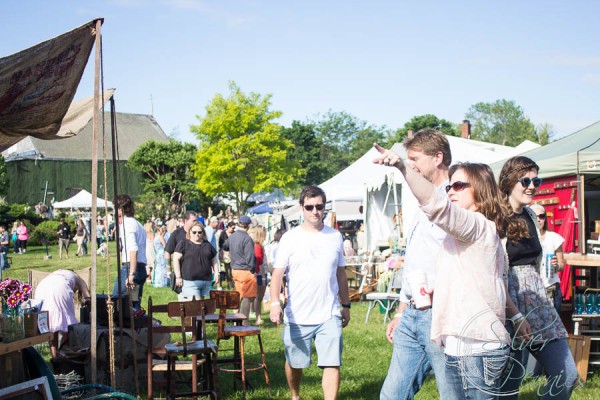 You can see Luke above and that is my friend, Michelle and her husband, Doug.
I wanted the booth to very much reflect my coastal style.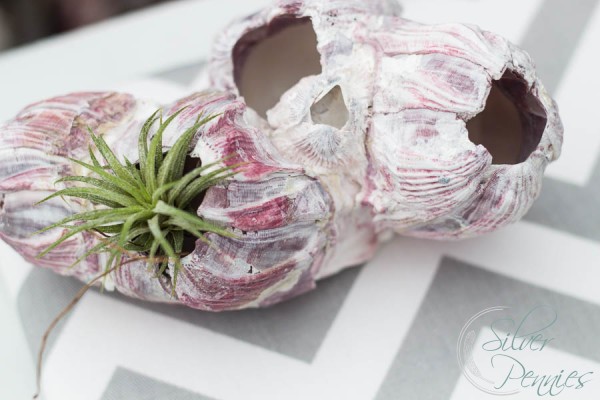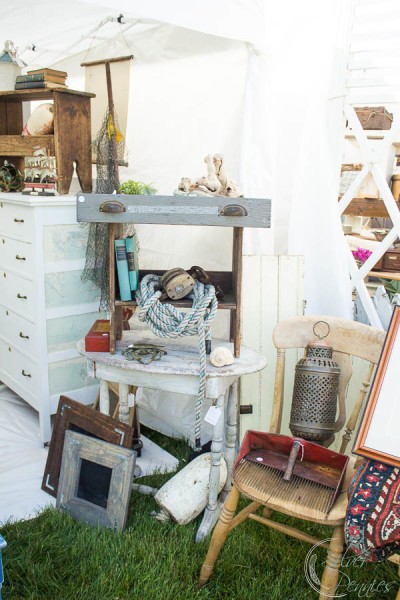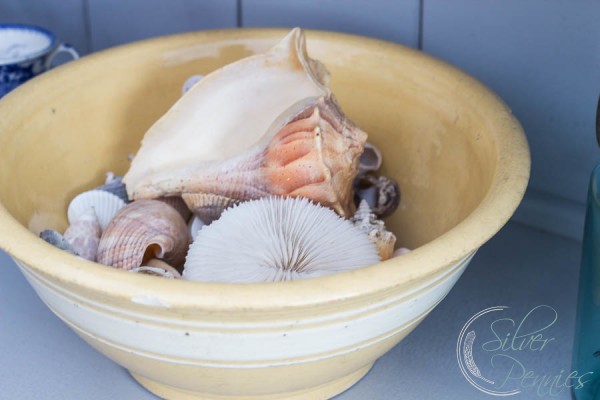 I didn't have a chance to share this little Paris Grey Hutch with you before the show: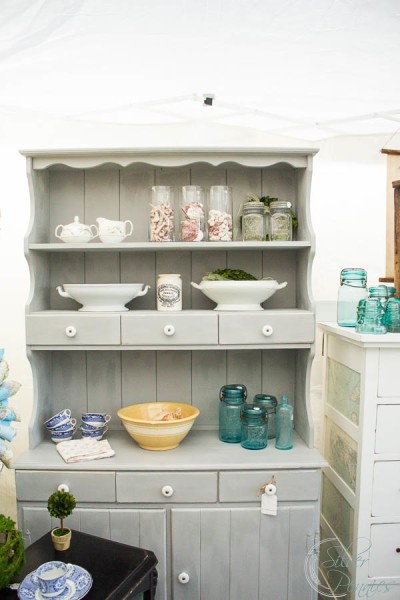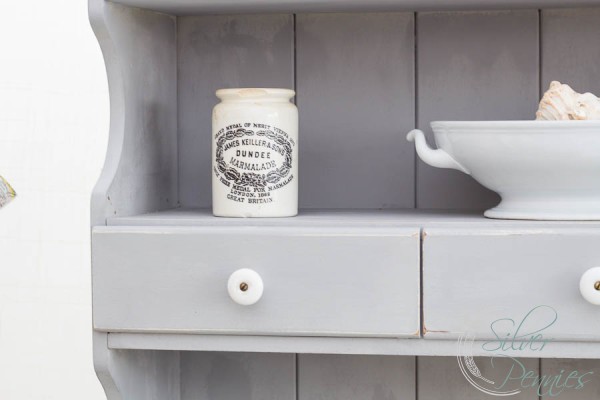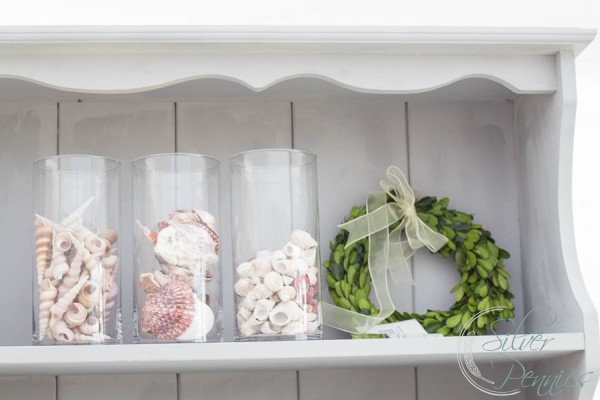 The Leighton Dresser sold on the first day and is going to be enjoyed by a college student in her apartment.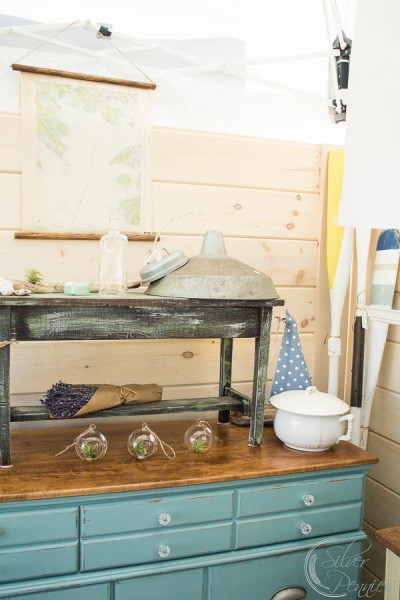 My business cards and nautical elements: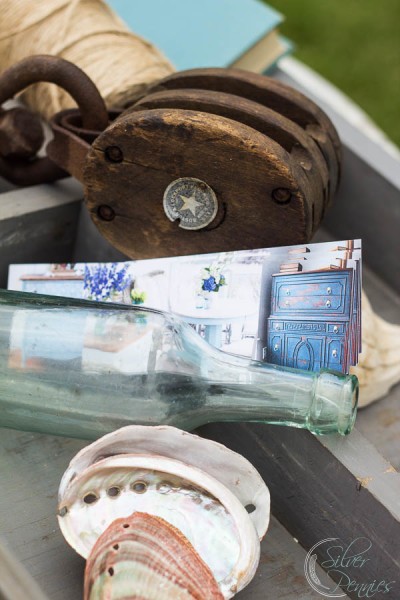 The Batik nesting tables were very popular and went home with lovely people who live in Boston: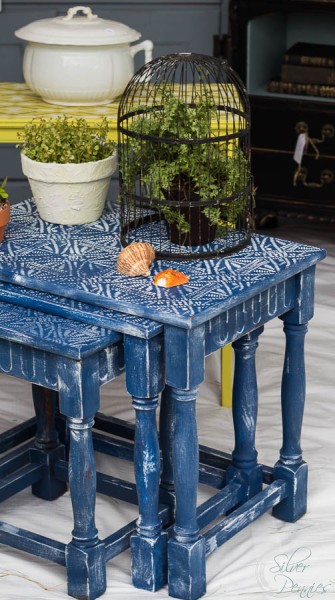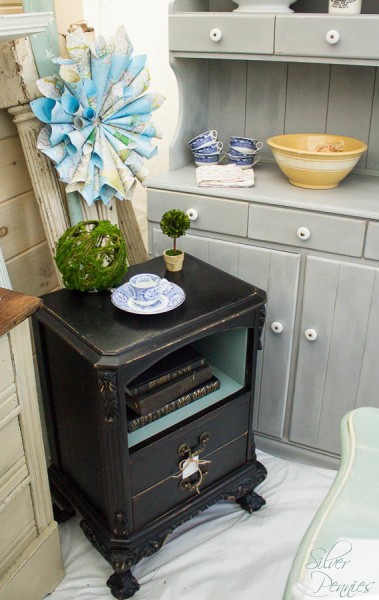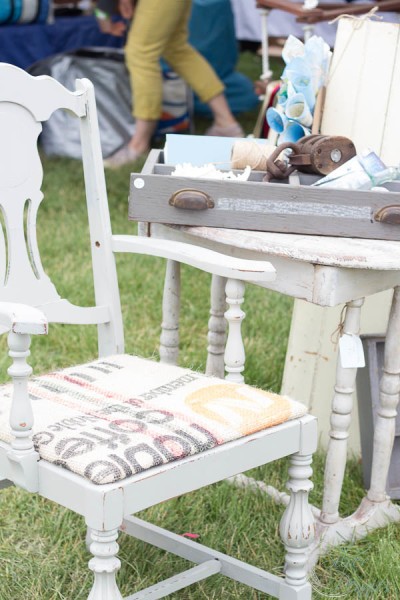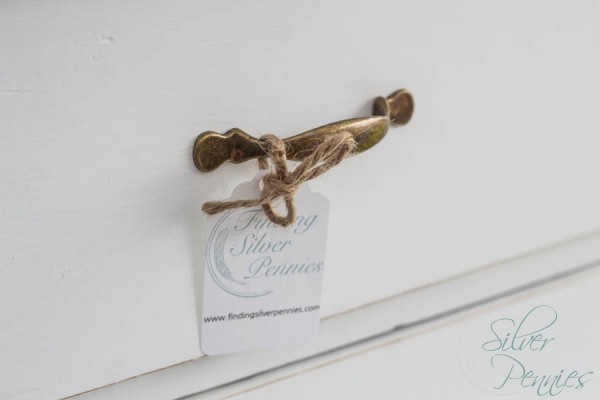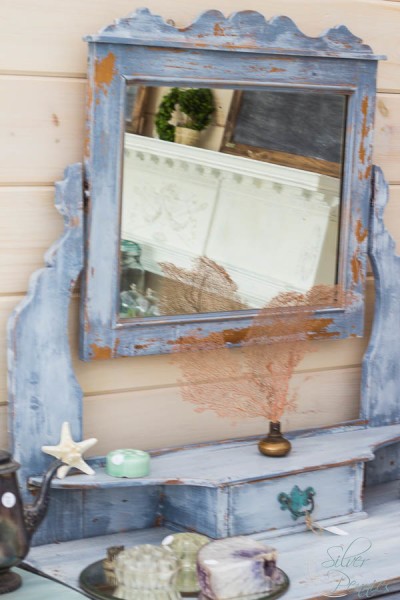 We made these with canvas nautical charts.  I still have a few left: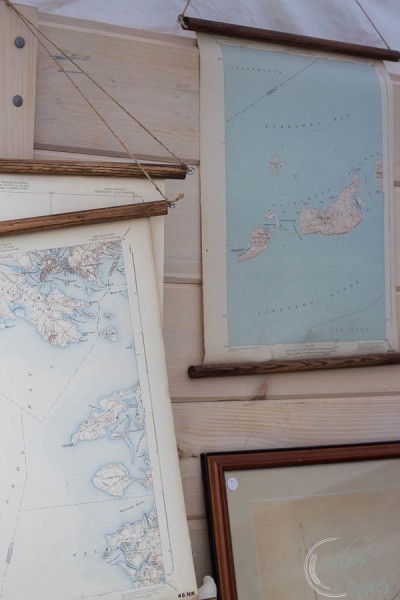 Luke's walls were such a hit.  I still have to share how we made them with you (I'll do that soon).  People commented that our space felt very welcoming and like home. So that was lovely to hear.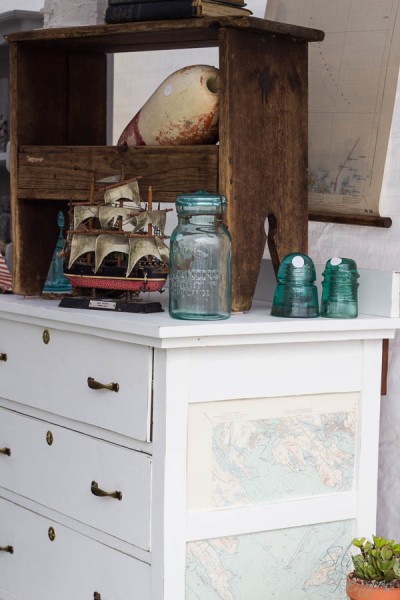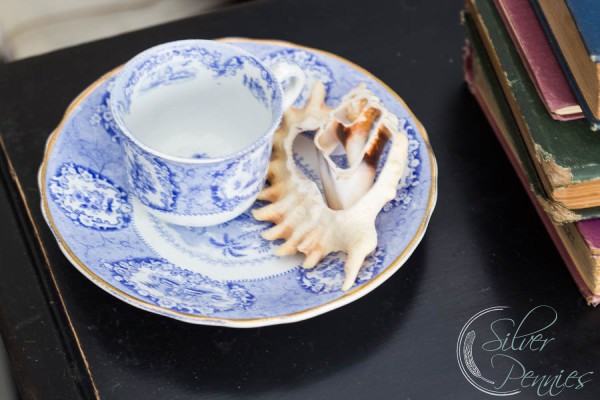 I didn't get a chance to share this Shutter Gray cabinet with you before the show either.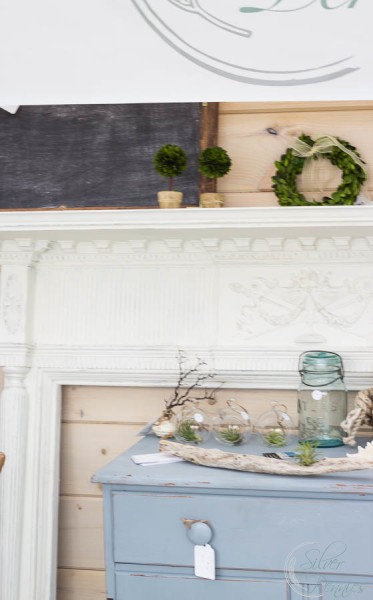 We also made these chalkboards and I have a few left too: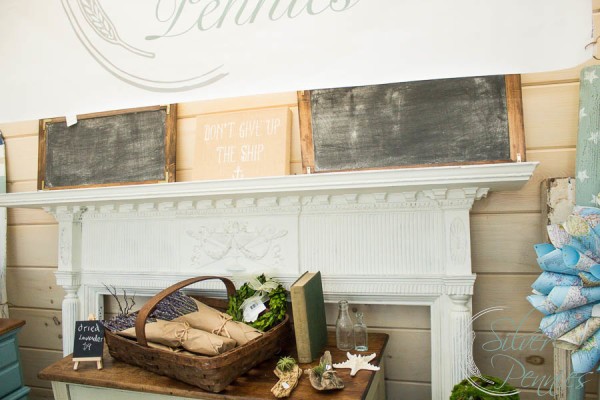 We had brilliant weather on the first day (actually Luke and I got sun burnt) and there were so many people visiting our booth: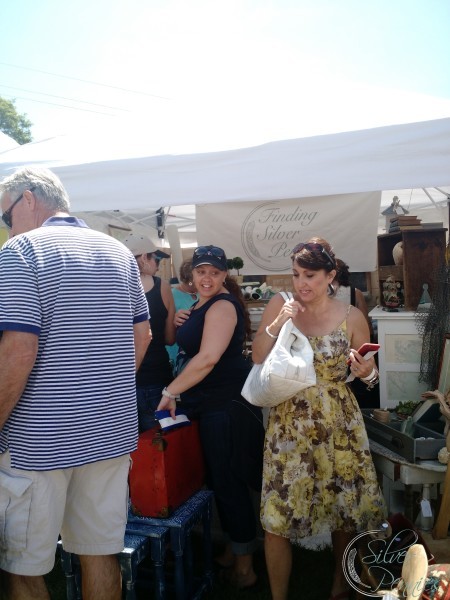 So many friends and readers came out to say hello.  Here are my friends Matthew Mead (who's booth was directly across from mine) and Elyse (Tinkered Treasures):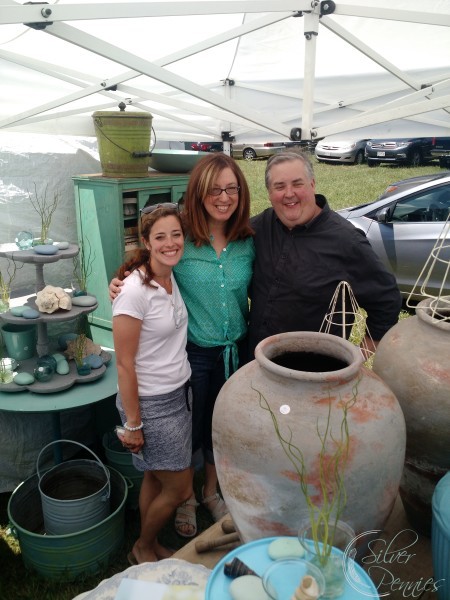 Isn't that cabinet behind us fabulous?!? I actually was in love  with Matthew's entire space and brought home some treasures.  Here's a few other images from his booth: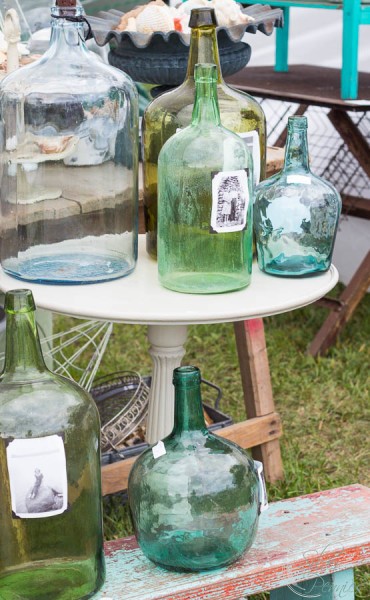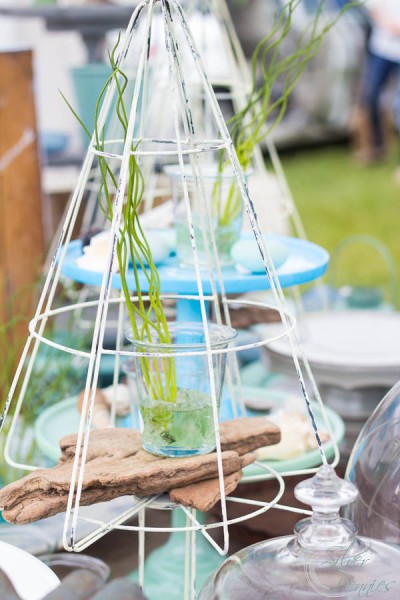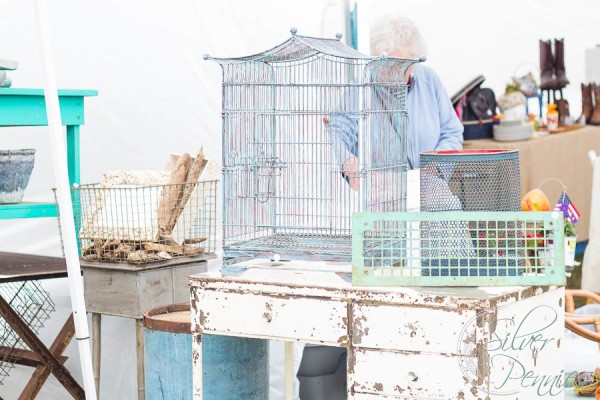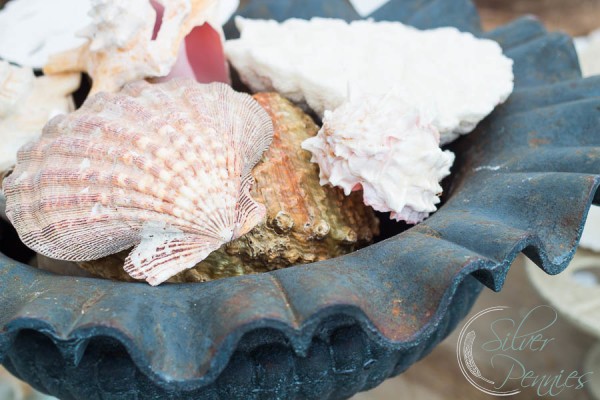 I was in love with his styling, the colors and all his shells.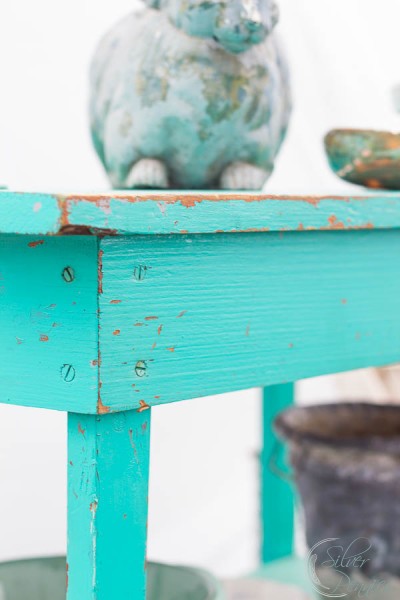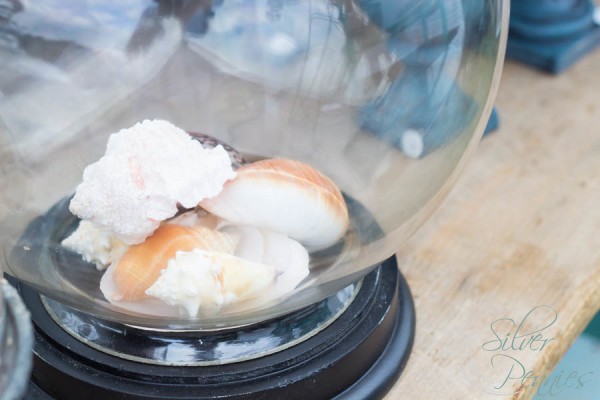 So lovely to spend some time with him and his wife, Jenny.  He has the best, and most contagious laugh, by the way.
Right next door to me was my fried Michelle who was also featured in Matthew's magazine Upcycled Style.  Her company is called Birch Paper and Home.  I was also in love with her space: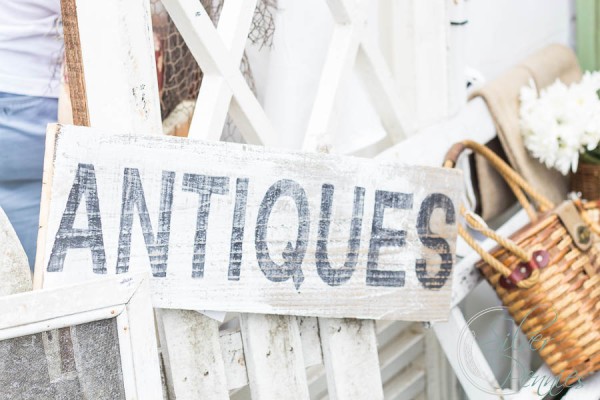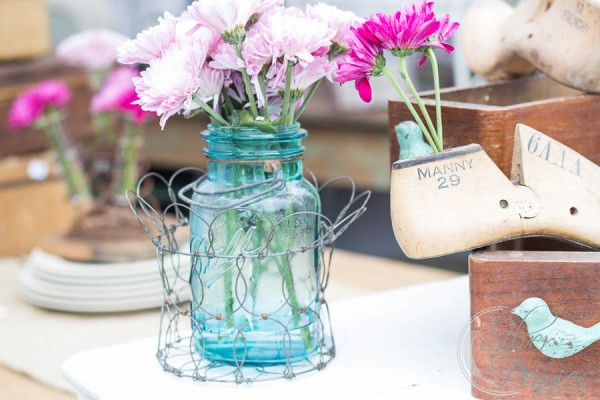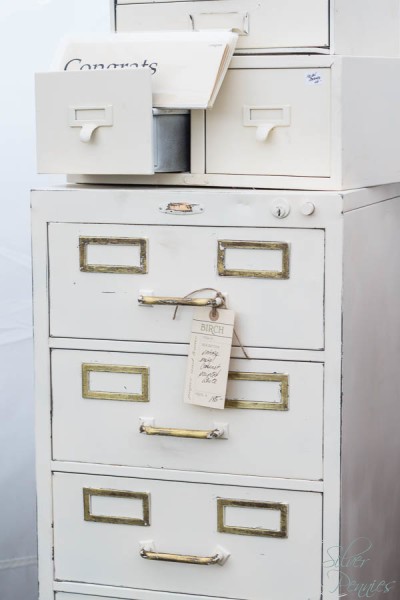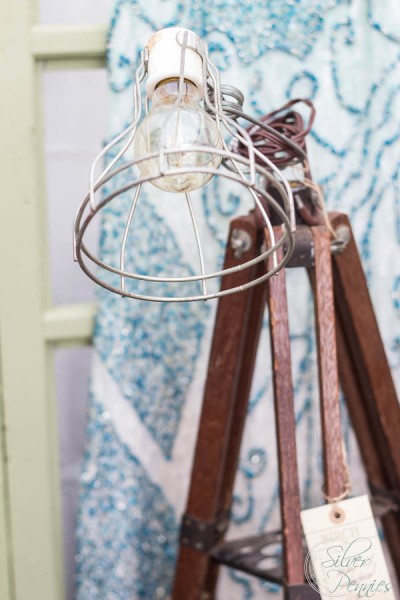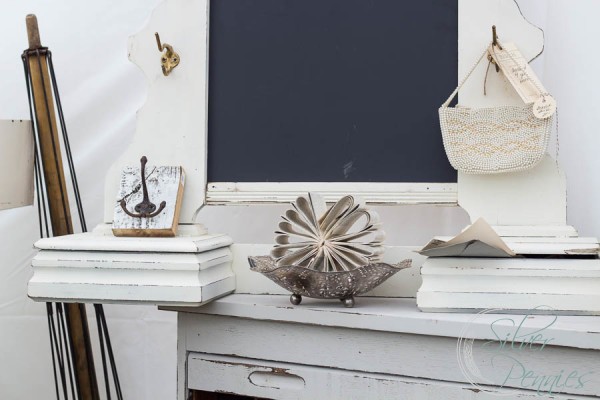 How cool are these upcycled torches?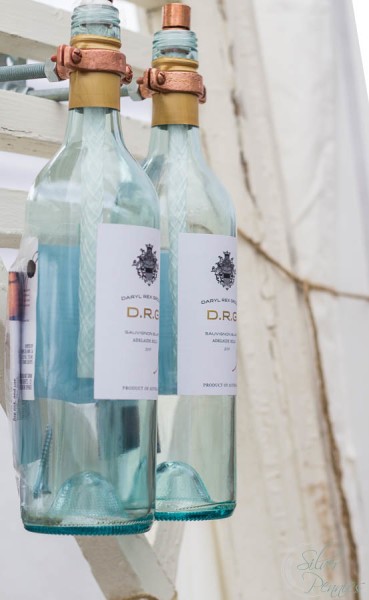 Right next to Michelle was the sweetest couple and I really want their truck: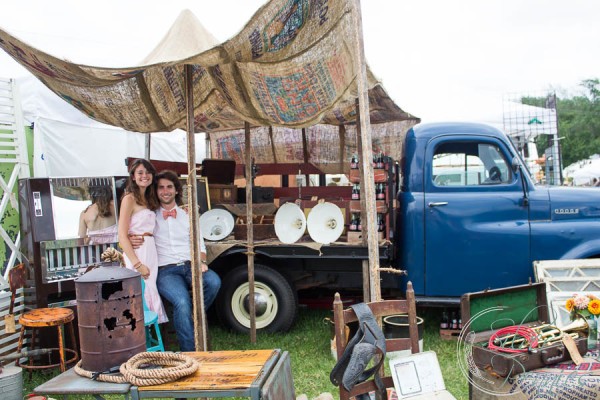 Their business is Dustcovery and they had loads of cool stuff.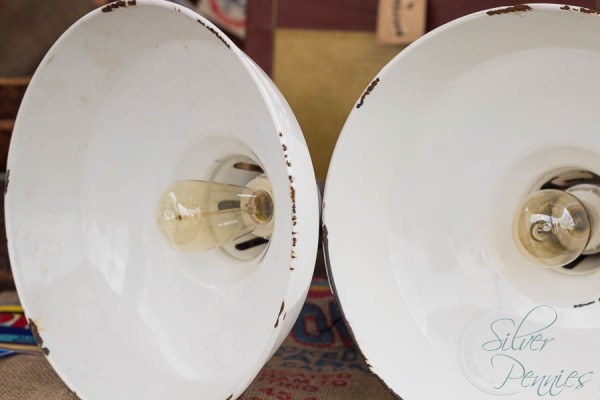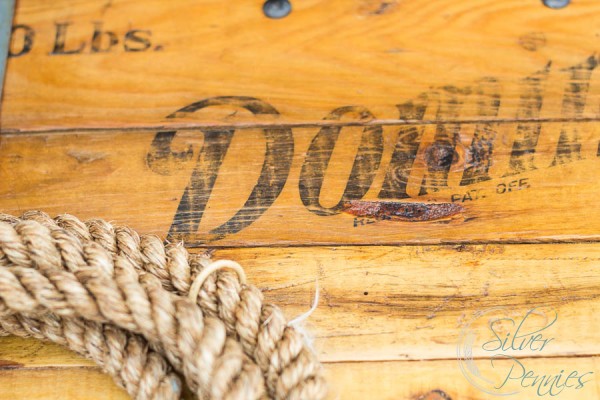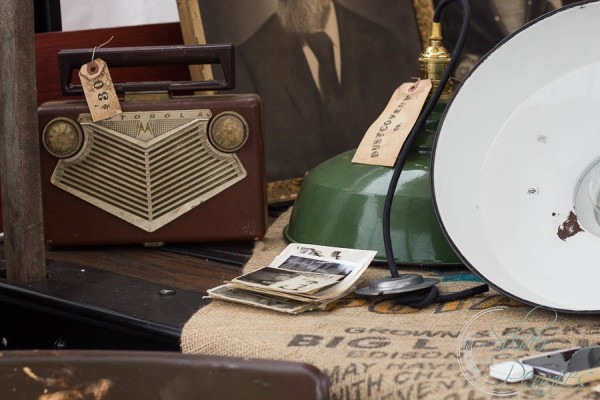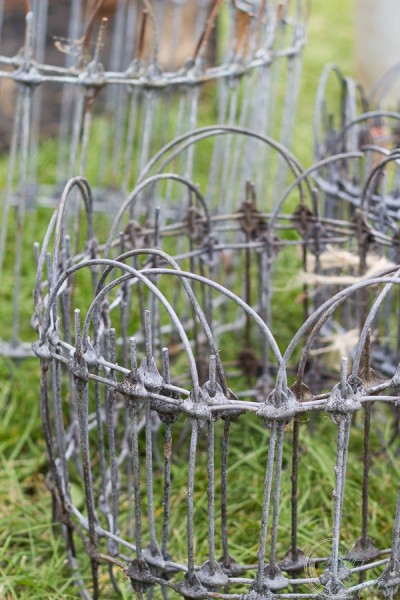 Are you drooling over this truck?!?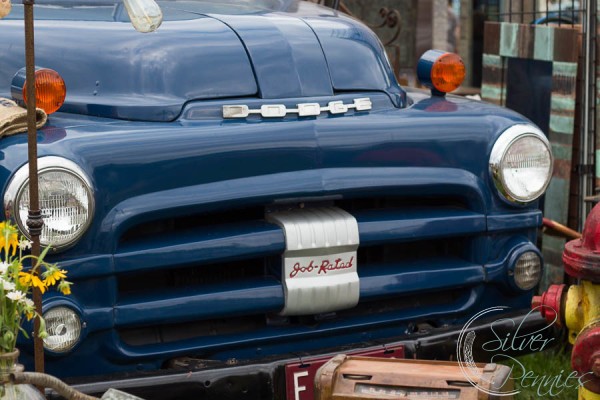 Everyone was so nice!  The vendors all helped each other. Actually Cari Cucksey's husband and few other guys had to help Luke with the trailer before we even set up.  It was such a lovely environment.
After the first day there was a cocktail reception and BBQ for all the vendors.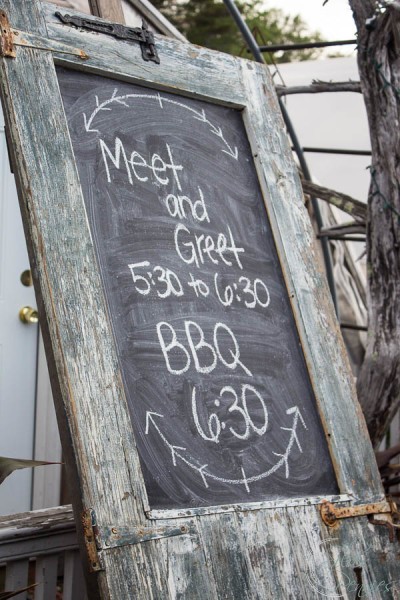 It was so much fun and there was live music.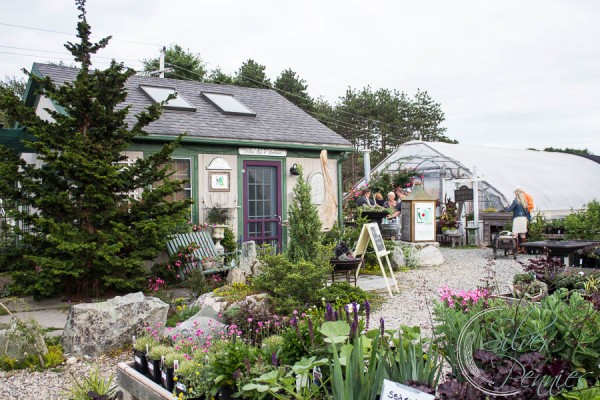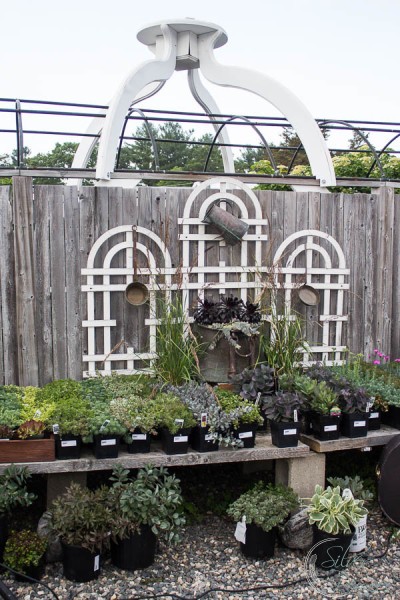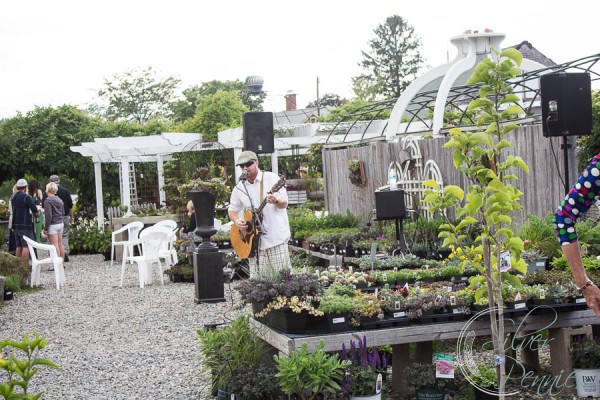 Shortly after the party, the rains moved in.  We had secured our tent, and had a tarp on the floor, but all night I worried about flooding in our booth.  The rain was so heavy on the metal roof where we were staying.
We arrived the next morning in pouring rain.  The parking field was all mud.  Some vendors' booths were flooded.  I was so worried what I'd find in our's when I unzipped the tent.  We were so lucky. There was a few drips and had a little water damage on one piece but other than that we were lucky.
Here we are in the rain: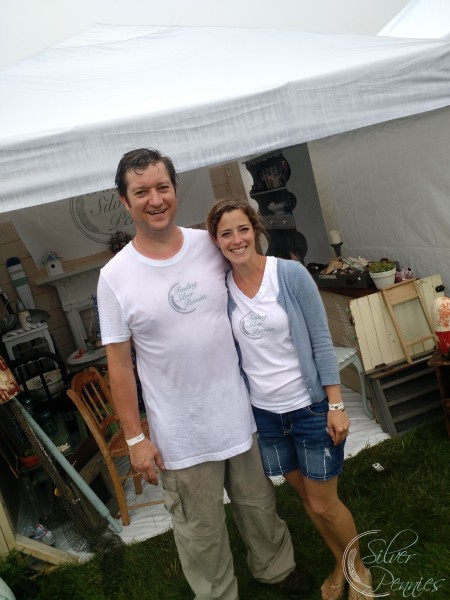 Can you see how soaked we are?!?  We had to move everything under the tent and I also moved some furniture back into the trailer.  Some pieces I didn't even take out.
People still came out to shop in the rain.  Hooray! My cousins stopped by and picked up a driftwood boat for Thomas' room: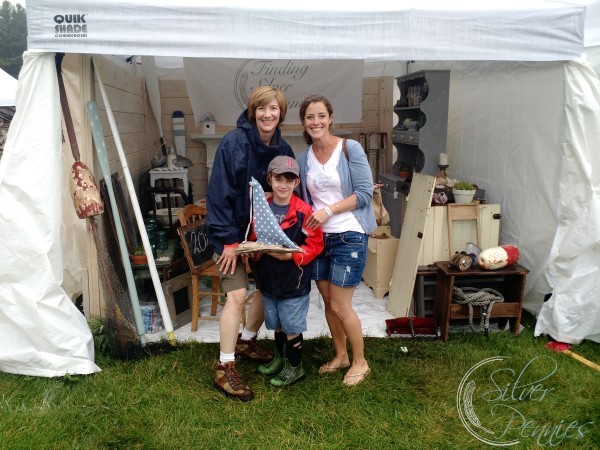 Here's Matthew getting a little wet: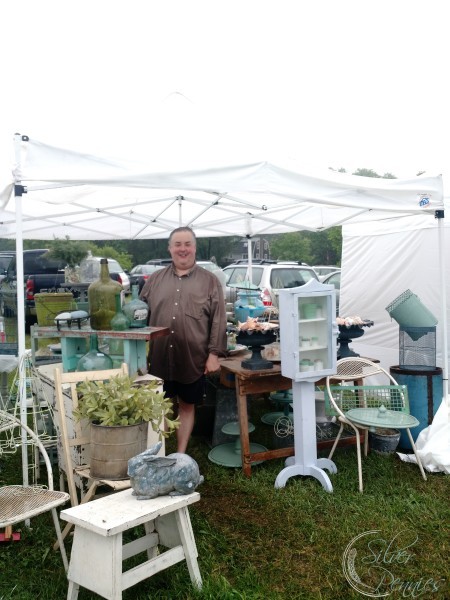 Our friend, Amy Chalmers, of Maison Decor also stopped by to see us in the rain.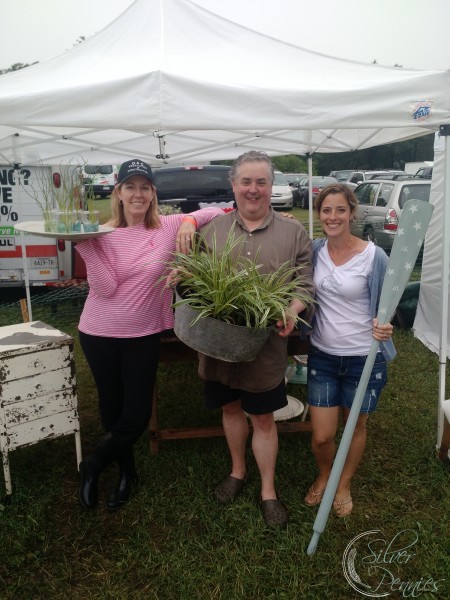 The sun came out later that afternoon!  It was so much fun despite the rain and I made so many new friends!  I hope you enjoyed the photos.  Thank you again to all that came out to see us!
Local friends, I'm bringing some new pieces down to the Kjeld Mahoney Gallery in Scituate later this week!