This week has gone too fast and too slow at the same time and I've been feeling pretty overwhelmed. Has anyone else been feeling the same way? I meant to share this the other day but ran out of time to write. Fall is just so busy isn't it? I'm excited to share another furniture makeover today! I'm pleased to introduce you to this beachy side table named Kai!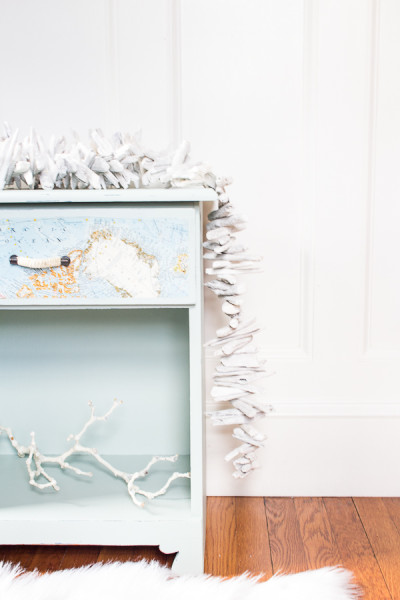 Kai is the Hawaiian word for Ocean and I thought this piece sounds like a Kai.
You may recognize this table from Conor's old bedroom, but since we redid it and the boys have the union flag dresser between their two beds, you can see the full reveal here, they didn't need a bedside table too.
I decided this sturdy table needed a bit of a makeover!
This post contains a few affiliate links for your convenience. If you purchase a product through a link it doesn't cost you more but I receive a percentage of the sale. Thank you for supporting my blog in this way.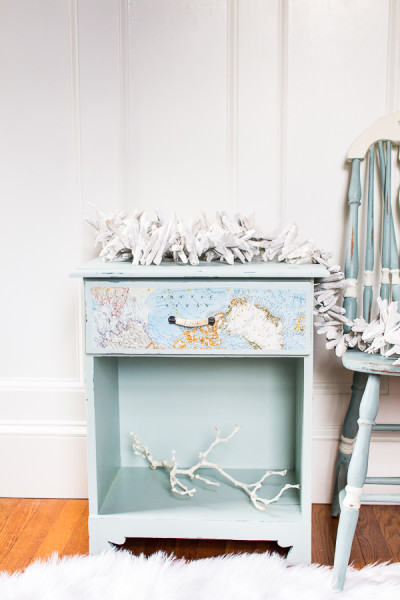 I painted it in Fusion Mineral Paints Inglenook. It is a luscious color. Here it looks more blue but it has some undertones of green. I thought it picked up the light blue in the maps.
The nightstand was originally painted in a custom Chalk Paint® color, I had mixed Aubusson and Paris Grey. You can see it here when it was in Conor's old bedroom.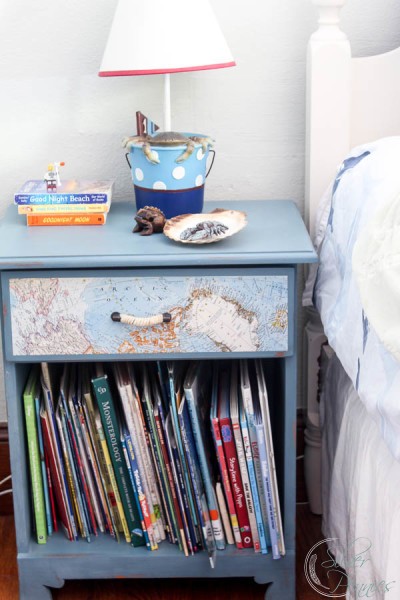 I actually like the new, muted color better. What do you think?
I painted two coats of Inglenook and lightly distressed to show some of the darker blue underneath.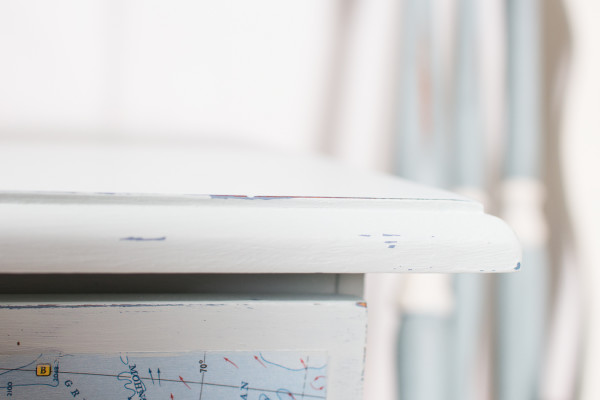 I sealed with Fusion's Bee's Wax Finish. I love that the only ingredients in this finish are Bee's wax and hemp oil. The map pages were decoupaged to the front ad also inside the drawers. The inside of the drawer is painted Paris Grey: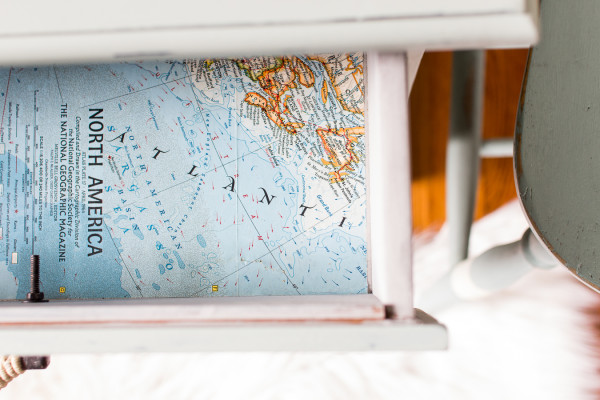 The rope pull is from Anthropologie.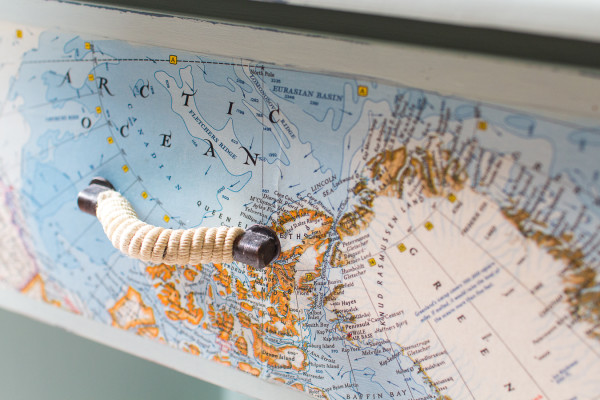 Isn't it yummy? I don't know. I'm a big lover of hardware. Ask my kids! Conor and I were up at Anthropologie and I spent probably 20 minutes deciding on a knob for a cabinet Luke's building for our bathroom. I can't wait for you to see it! He's actually working on it as I type this (eek!).
I think this side table would be perfect in a nursery, child's bedroom or even a sunroom.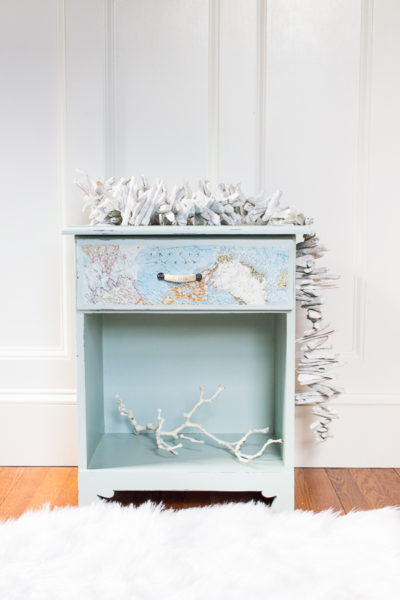 Above, I've decorated it simply for a coastal setting – a driftwood garland and a painted willow branch (which reminds me of coral) with a soft faux fur rug.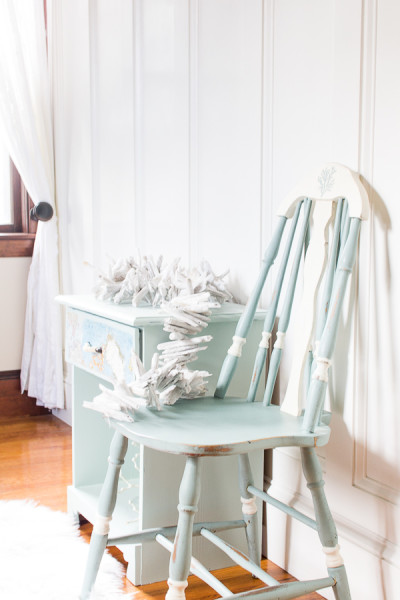 This piece will be available at our upcoming Open Studio and Giant Neighborhood Yard Sale this Sunday. We had to reschedule last week because of storms so hopefully the forecast is better this Sunday (fingers crossed).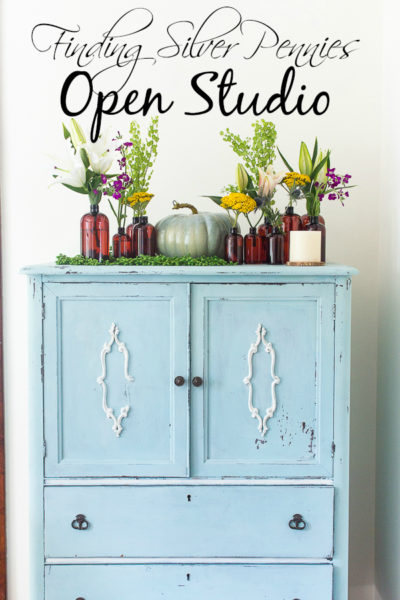 I don't know about you, but I love me some maps. I just think they add so much to furniture.
I've used them in the past. Here you can see a few more pieces of furniture that incorporate maps into the design.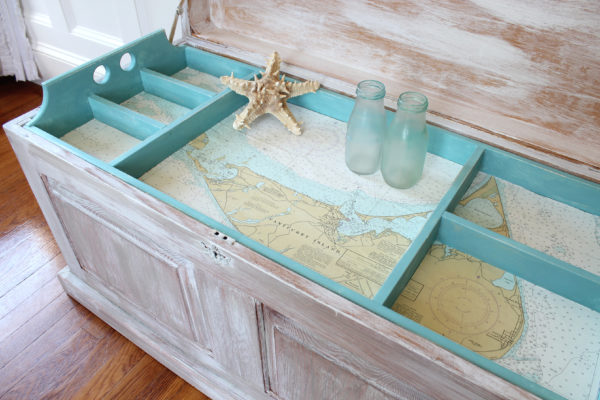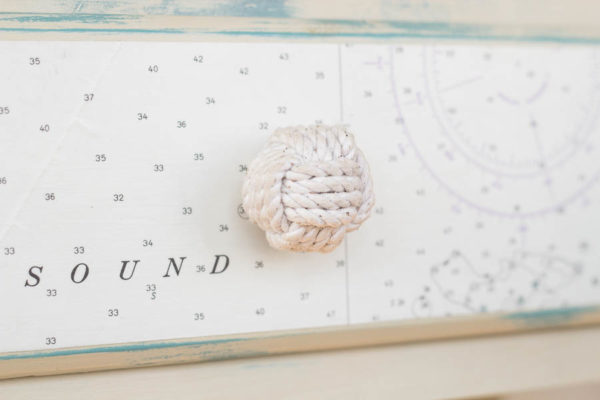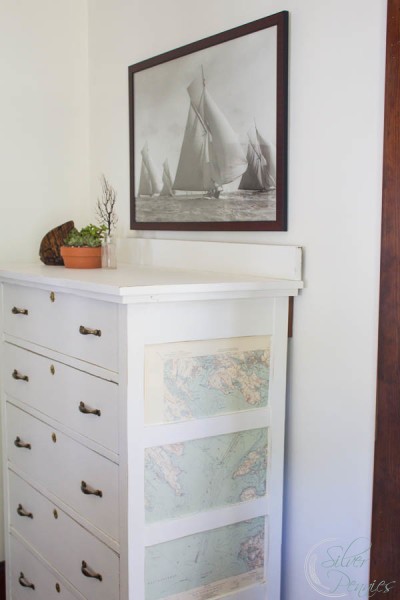 If you enjoyed this post then you might also enjoy my eBook on painted furniture, click here for more on that!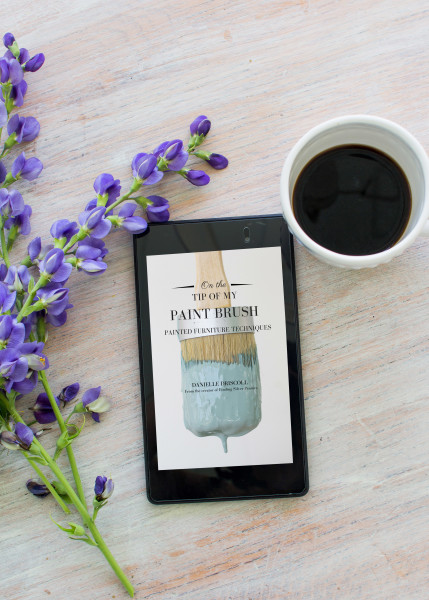 Thanks for reading, friends, and I hope you have a beautiful day!
Sharing with: