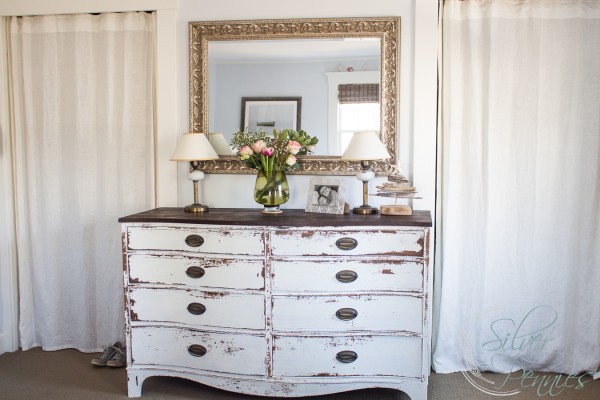 I'm usually a patient person.  Well, not with myself but with others, I am.
Usually.
The other week my patience went out the window.
I came home and saw this on Isla: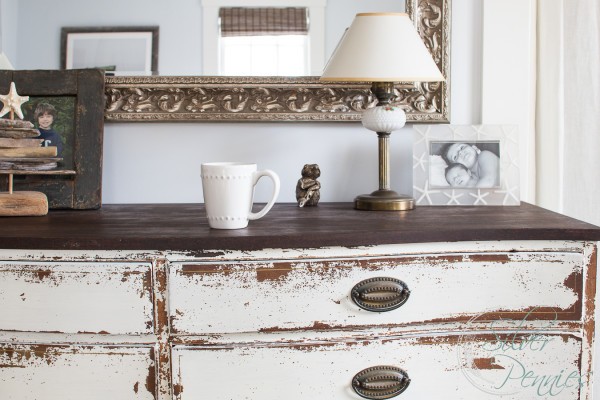 Do you remember Isla?  Click here and here (old posts).  She was a great double dresser I found on 2nd cliff for free.  She was sitting pretty out in a driveway with a sign that read "FREE or better offer".  I'm actually now good friends with Pat (the originally owner) and she calls herself Isla's grandmother.  I actually did this buffet for Pat click here.
Anyway, I'm getting off topic.  I painted Isla with every intention of selling her but I couldn't.  I've included some affiliate links for products in case you wanted to recreate this look.  I love the jacobean stained top, the chippy ironstone milk paint.  This is the look I love.  Isla and I were super duper happy.  She's my dresser and has been great for the passed three years in our bedroom. She's provided plenty of storage for my clothes and that shabby chic look I loved.
I came home from errands and Luke had been ironing his shirts in our room. He was quite proud of himself for doing the ironing.
What he failed to notice is he rested his hot coffee on my lovely Isla.
In our house we always, always use coasters.  Well, I guess I always use coasters and couldn't figure out why my hubby hadn't or put a magazine or something down.
Now Isla had two drink rings on top.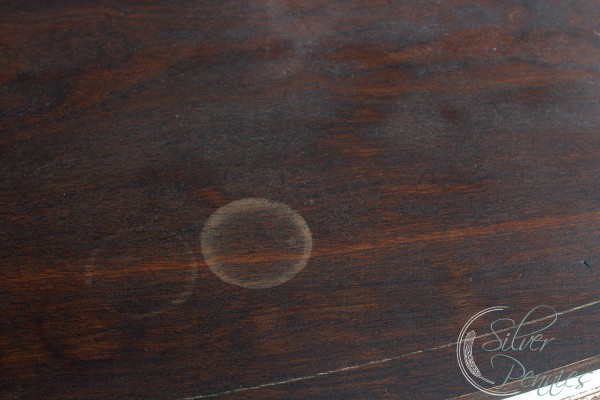 Yikes.
My heart sank.
I started thinking in my head that I'd have to empty my dresser, take it down three flights of stairs to the basement and redo the whole top. Sand it, stain it and then cart it back upstairs. This was something I wasn't looking forward to.
I consulted my friend Jennylyn, president of Homestead House, manufacturers of MMS Milk Paint, Homestead House Milk Paint and Fusion Mineral Paint.  When I finished this piece I used Jacobean minwax stain and sealed with MMS Milk Paint Hemp Oil. I asked if she thought hemp oil could help and she said that it was probably vapor trapped and, yes, it could!
Boy was she right!  Luckily for my hubby.
Reviving Wood with Hemp Oil

I simply cleared off the dresser.  I lightly sanded the drink ring area and cleaned off the sanding dust. I used cheesecloth to apply hemp oil to that area.  I applied one coat of hemp oil after to the entire surface and wiped off the excess, after thirty minutes, with a clean cloth.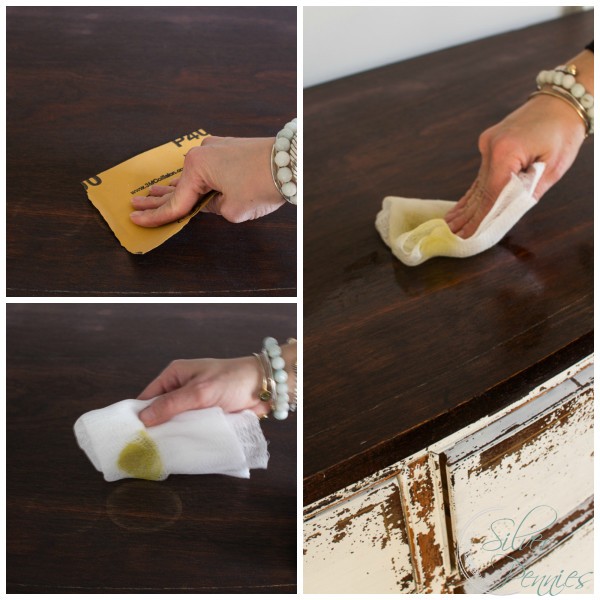 I waited 24 hours and did this process again.
The hemp oil revived the wood.  It is amazing.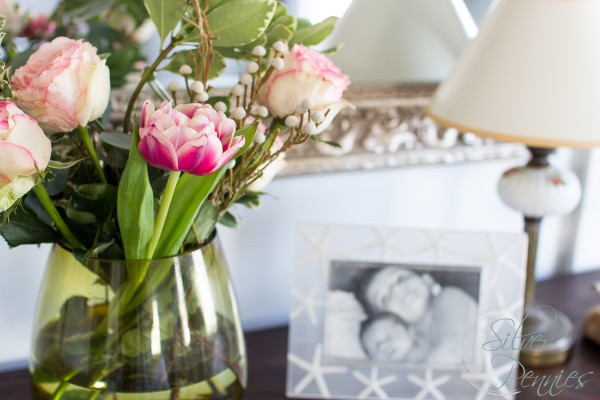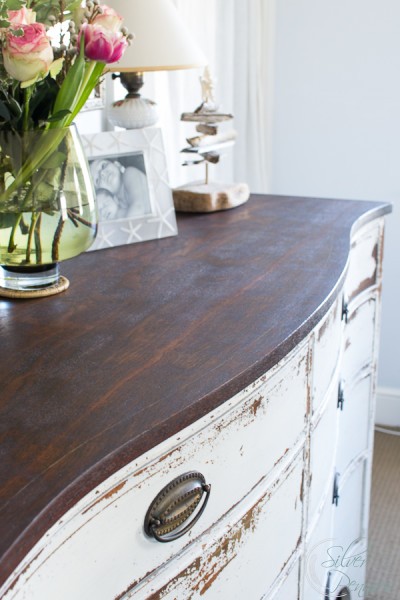 I think I'm might do this every six months to this dresser.  Look how great it looks.  Like new!  No drink rings in sight! I'm so happy with the results.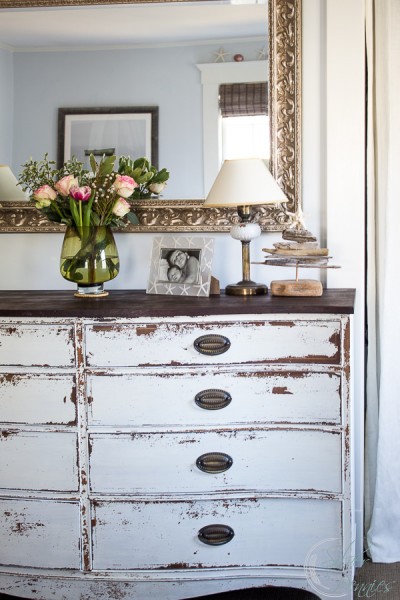 Hemp Oil is a great top coat for milk paint or wood surfaces.  I like how it is  natural and it penetrates to protect from the inside out. The wood is now gleaming.  You can see it here and here on stripped wood, my favorite look 🙂
I'm so happy that this story had a happy ending and I didn't have to sand and stain again.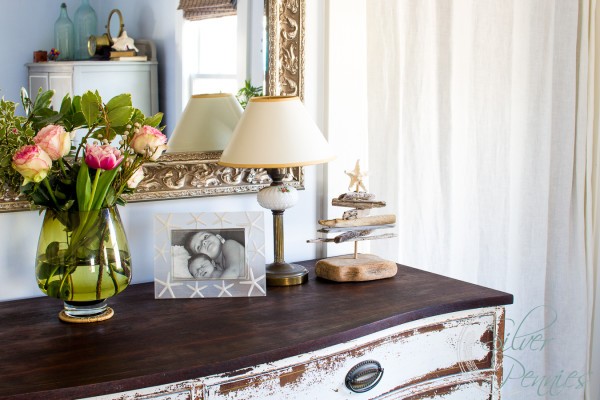 Sharing with: