It wouldn't be proper summer here in New England without some fresh seafood. I was so inspired by our trip to a local oyster farm that I created a vintage fresh oysters sign. I'm excited to share the full tutorial today with you on the blog.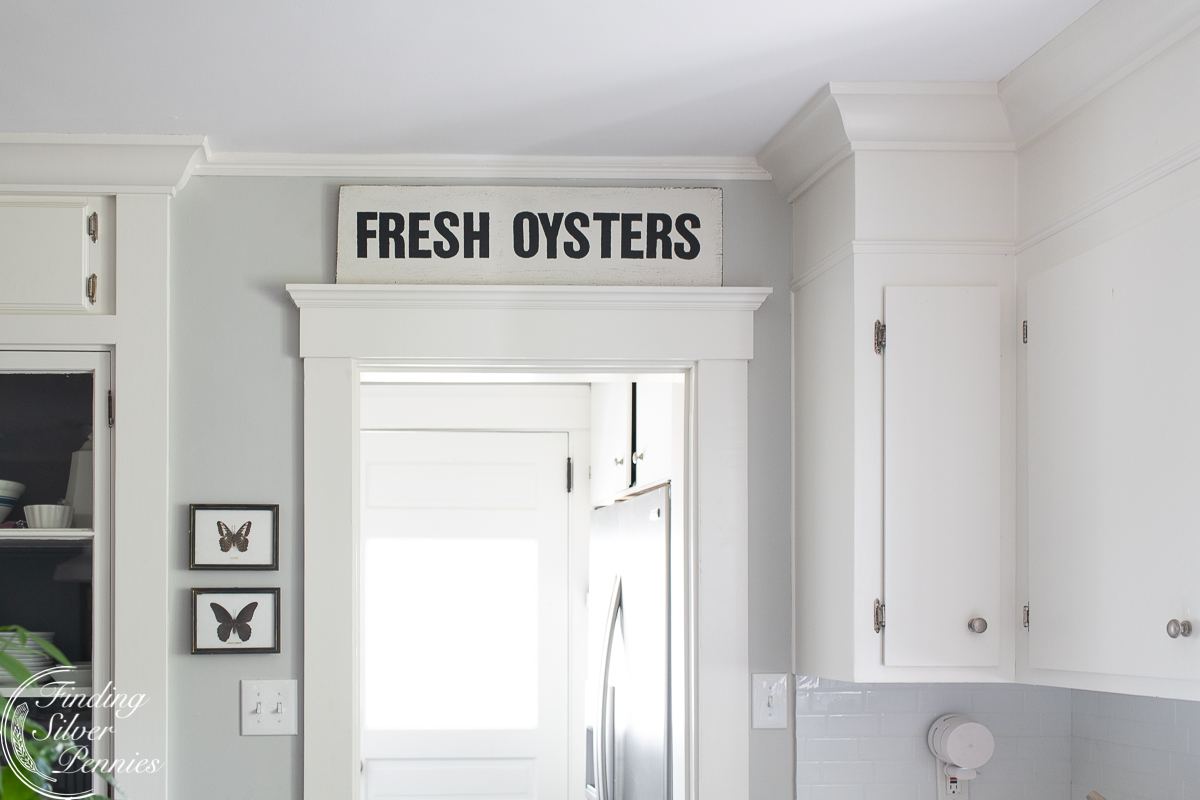 In case you missed our trip to Island Creek Oysters, you can read that here.
We had such a good time out on the water in Duxbury with friends, slurping oysters, that I wanted to make a vintage looking sign for our kitchen.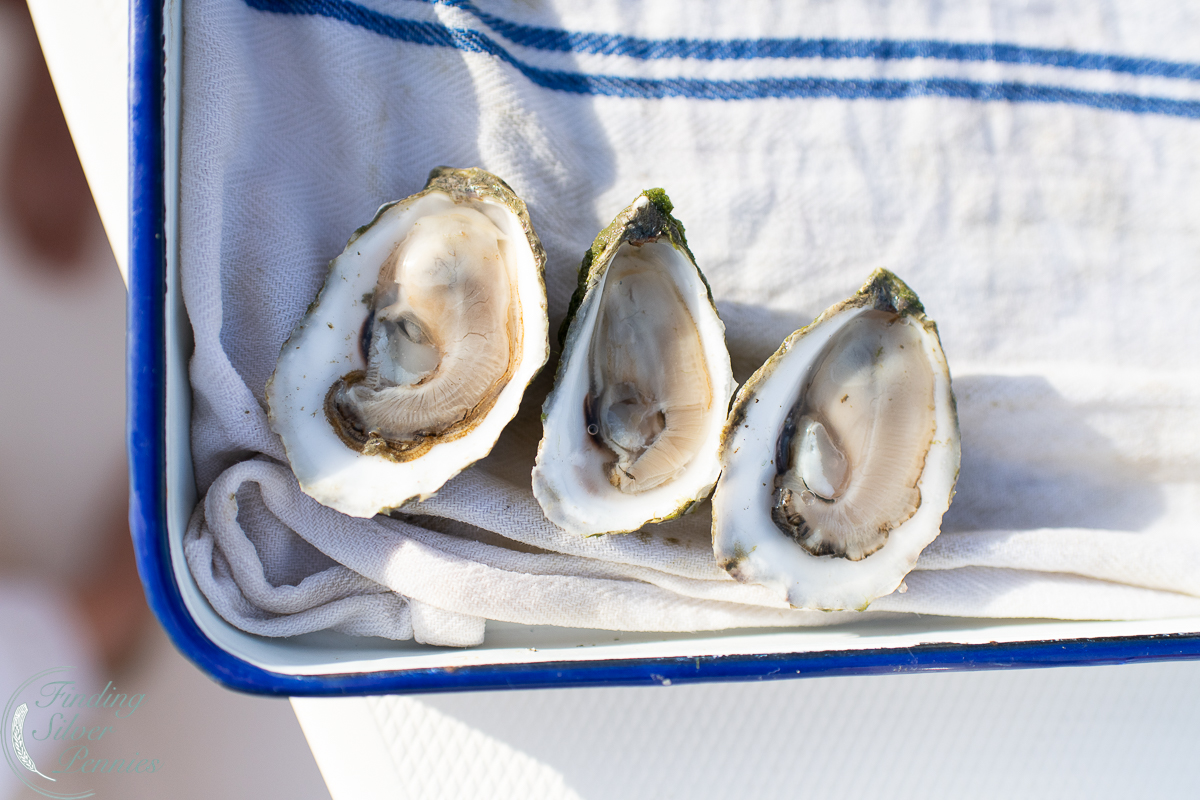 Luke loves oysters while I love decorating with their shells.
This post is sponsored by Saltwash. I received compensation and product for this post, all thoughts and ideas are my own. This post also contains a few affiliate links, if you purchase via a link I may receive a portion of the sale. You can read my full disclosure policy here.
I knew Saltwash® Powder would be able to help me create the perfect coastal and aged texture that you see on old signs. Saltwash is a paint additive that actually contains sea salt and, when mixed with paint, it can mimic the layered texture of old boards.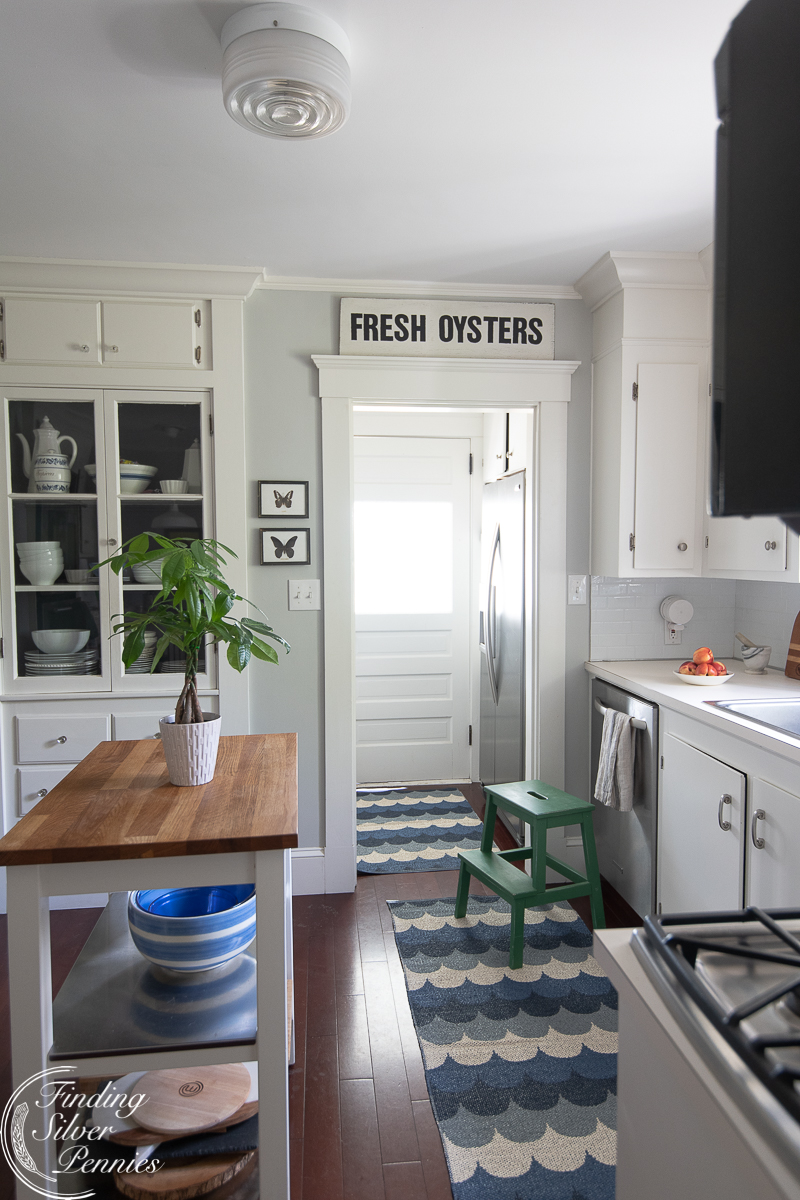 I absolutely love how it looks in our kitchen. Perfectly coastal. Wouldn't you believe this is an authentic, old Fresh Oyster sign?
Okay, so I know you probably want to read how I made it.
How to Make a Vintage Fresh Oysters Sign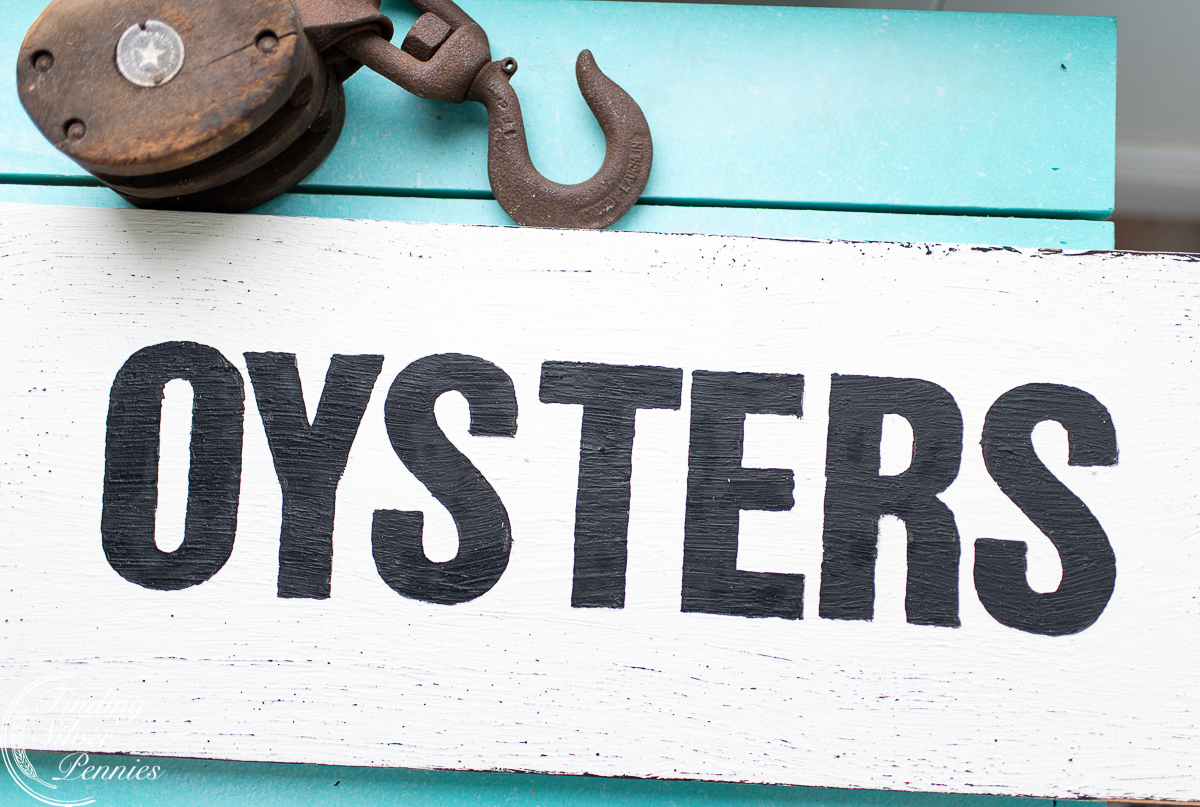 Materials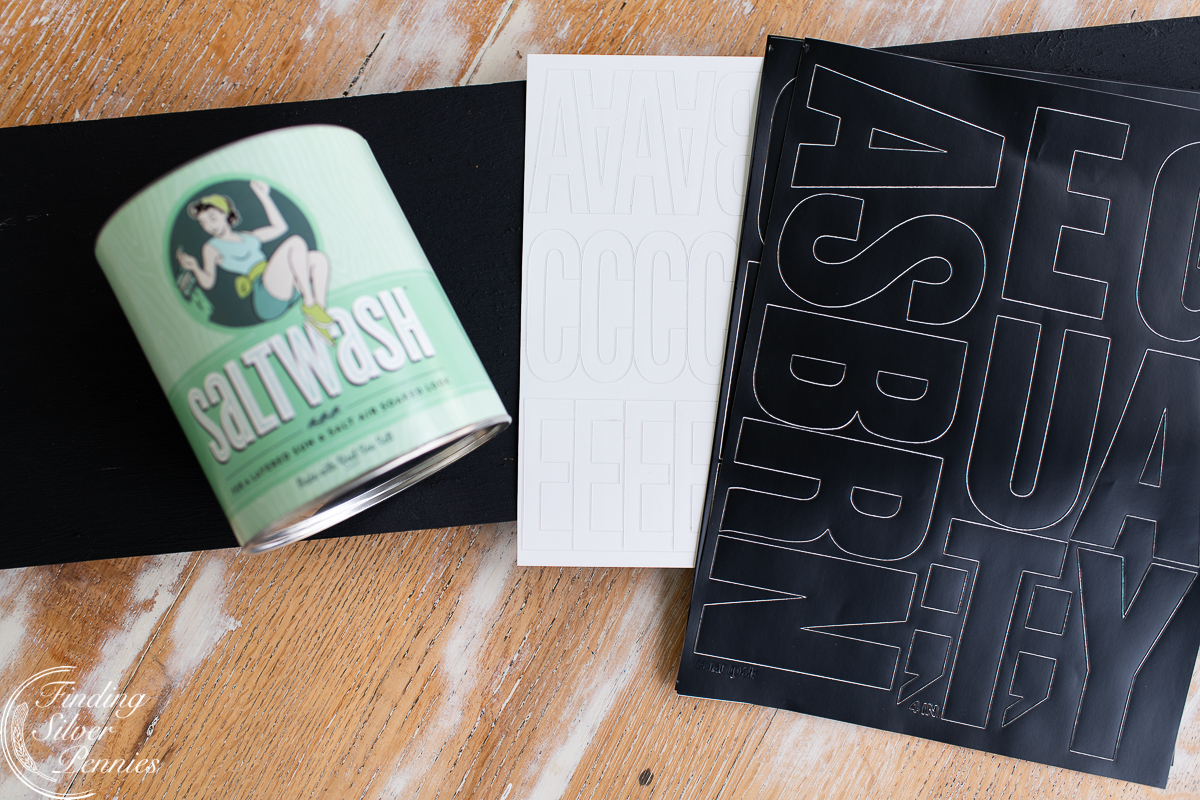 Method
Step 1. I had an old pine board laying around the house so we cut it to the size I wanted for over the door. I used raw wood, but you could stain your board if you want some darker wood peaking through once you distress.
2. Mix Saltwash® Powder into black paint. You want to have the consistency of frosting.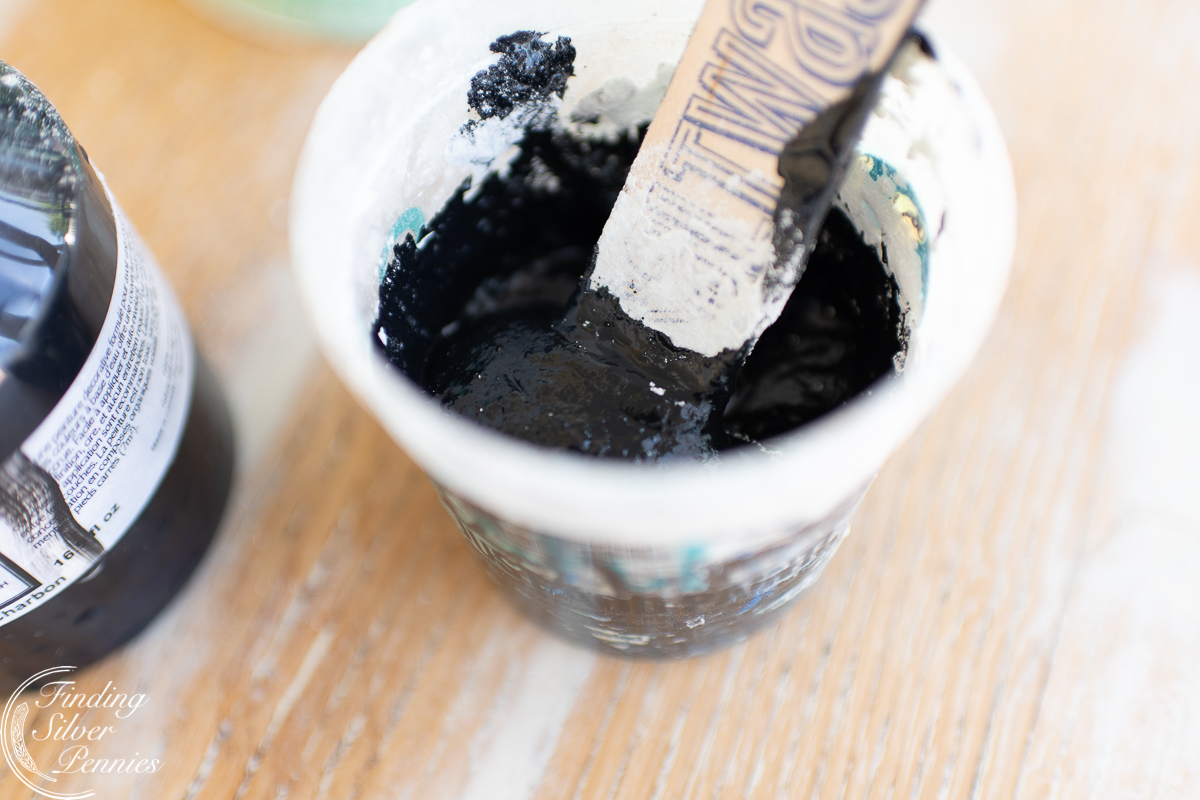 3. To apply the Saltwash / Paint mixture, I like to use a chip brush and pounce the tip of the bristles onto the board to create texture. Make sure you don't leave too high peaks, you want to brush these down a bit while the paint is still wet. Allow to dry.
4. Draw a straight line in chalk on your board, this will help keep your letters straight.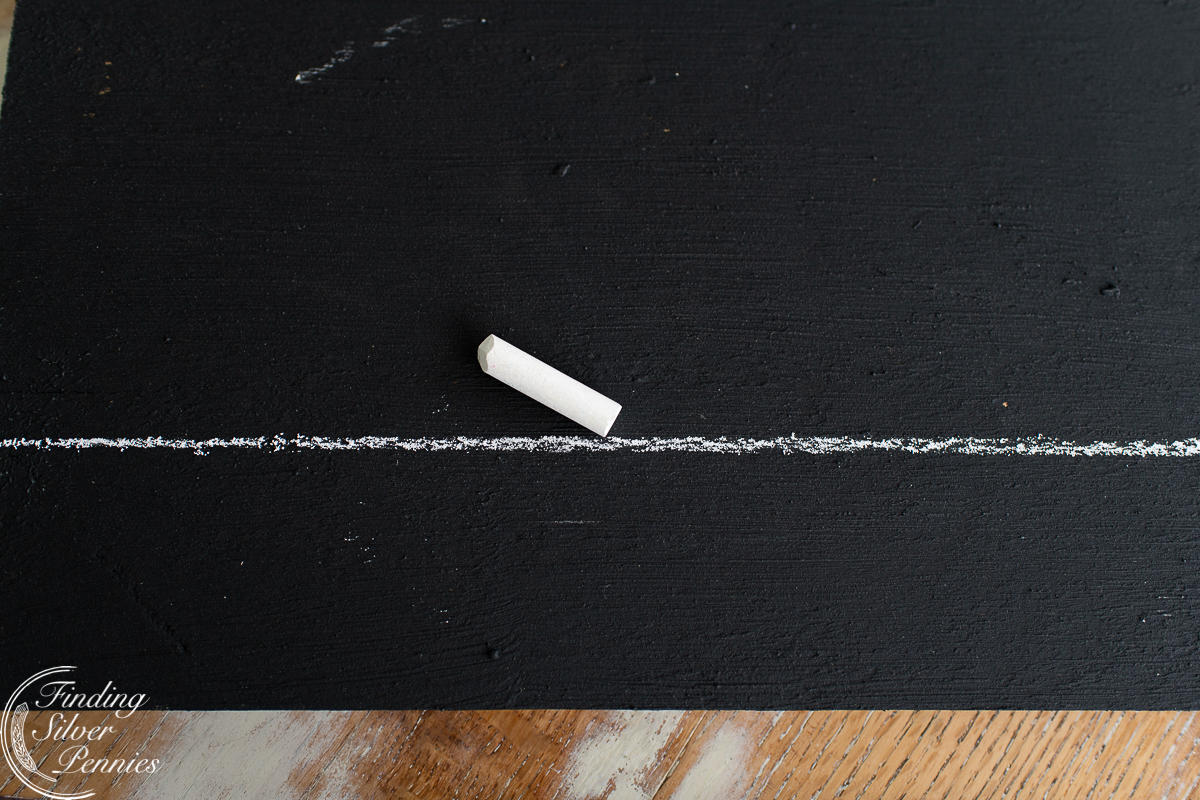 4. Apply vinyl letters to create a sign. You could use any wording here but I chose Fresh Oysters. Try and push the letters down so there are no gaps. This is a little tricky because the paint is textured, but try the best as you can. I used this same technique on this old subway sign chest for my kids (it's a very old post), but the technique worked perfectly. Also, make sure to keep the kerning consistent.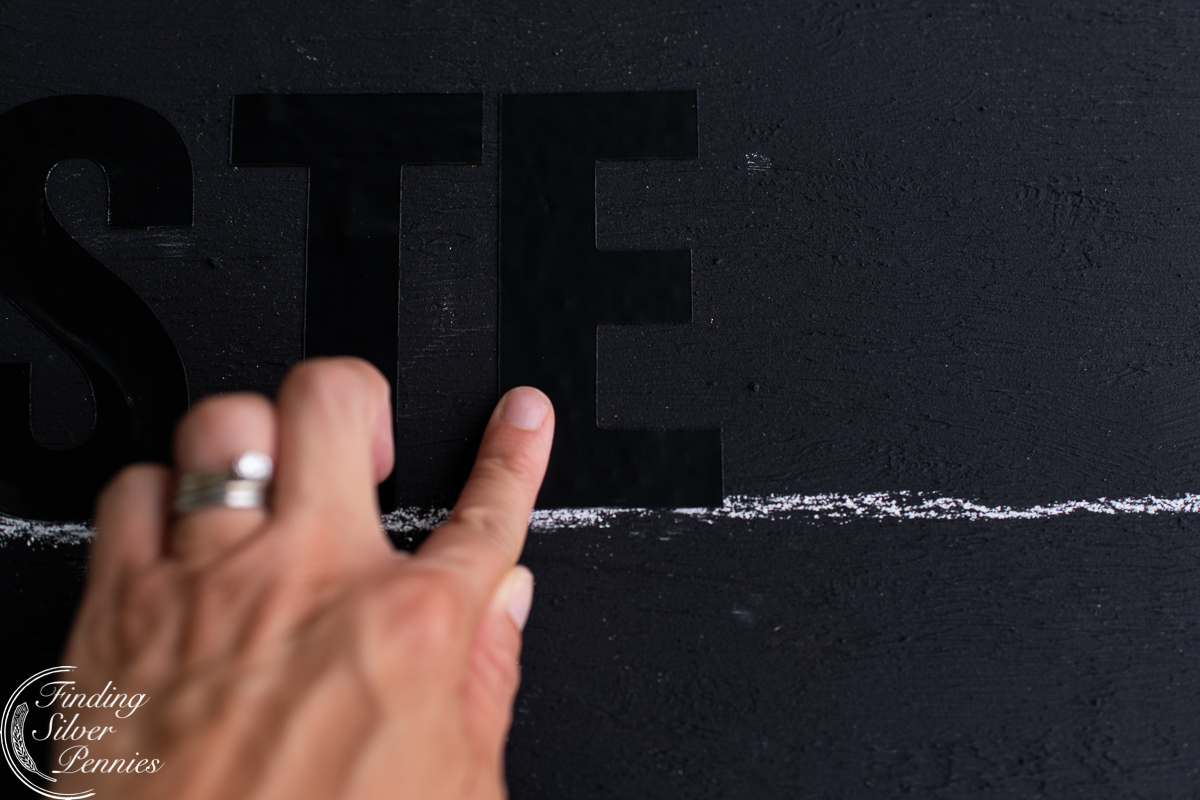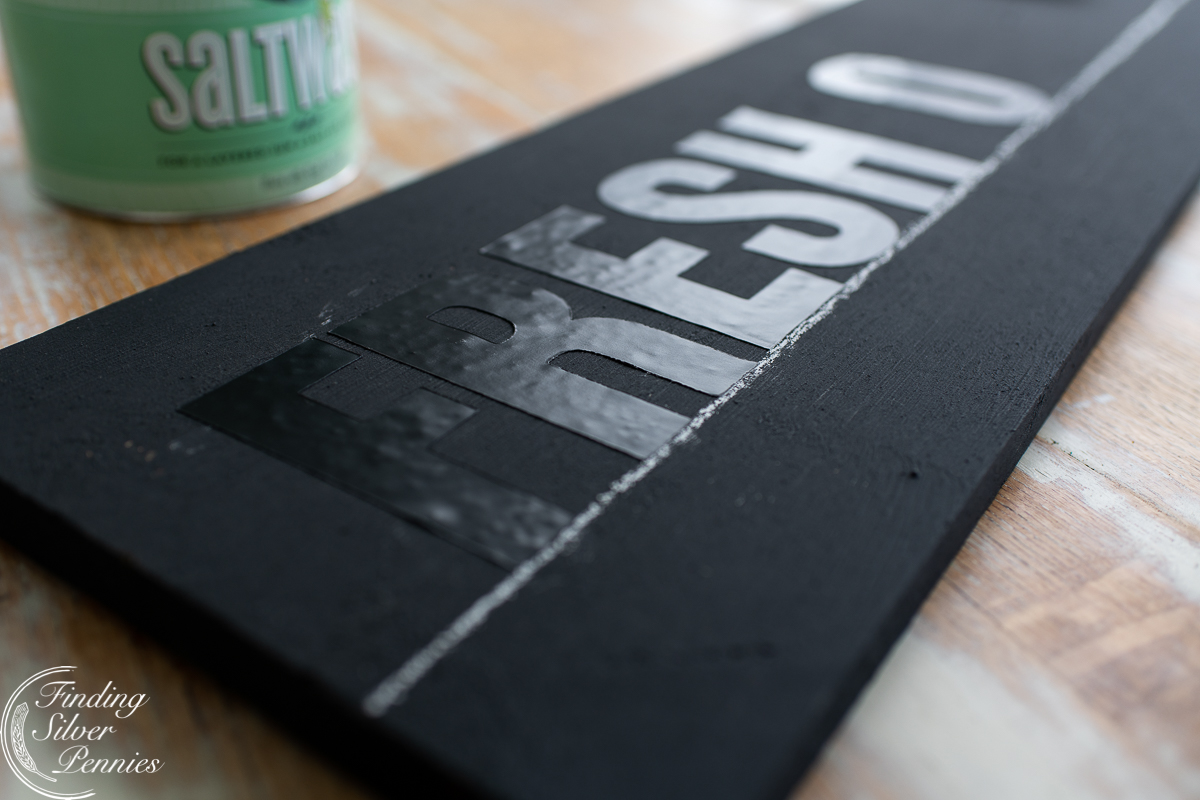 5. Paint over your letters and board with white paint. I chose Raw Silk because it looked really nice with our kitchen trim and has a muted look. It's an old fashioned white and perfect for this sign.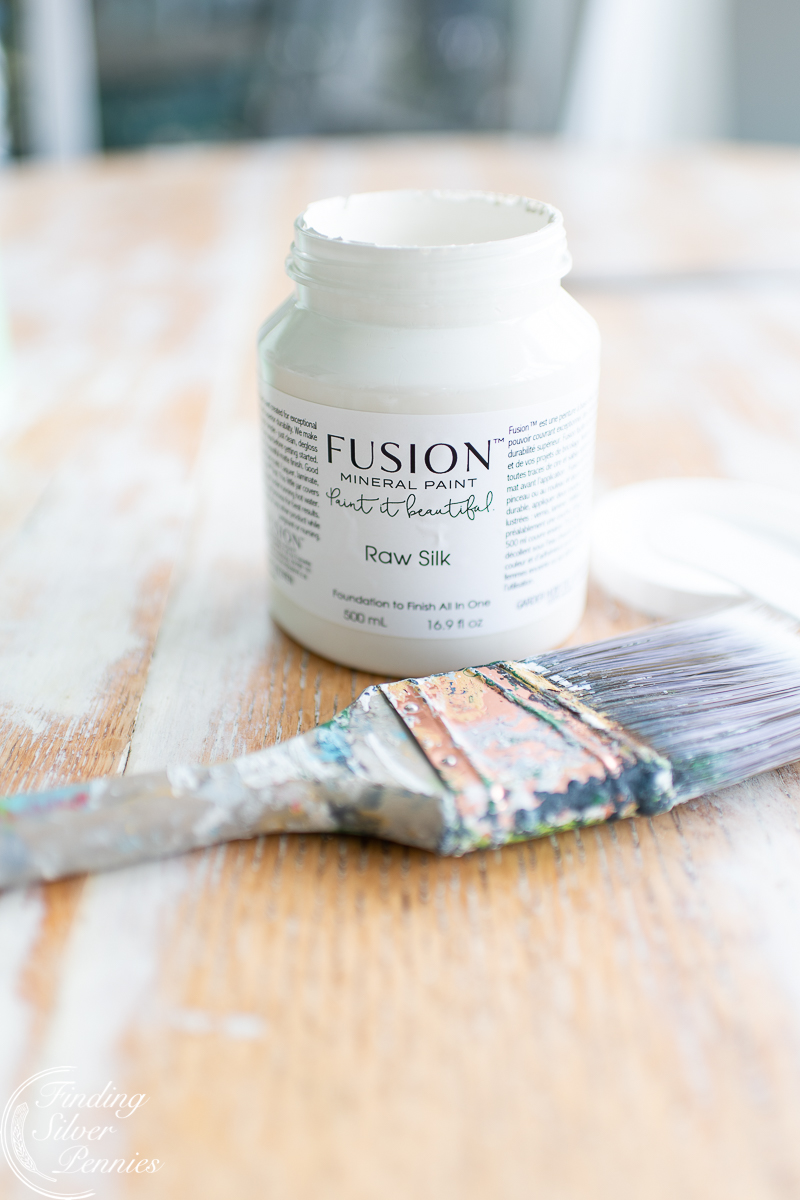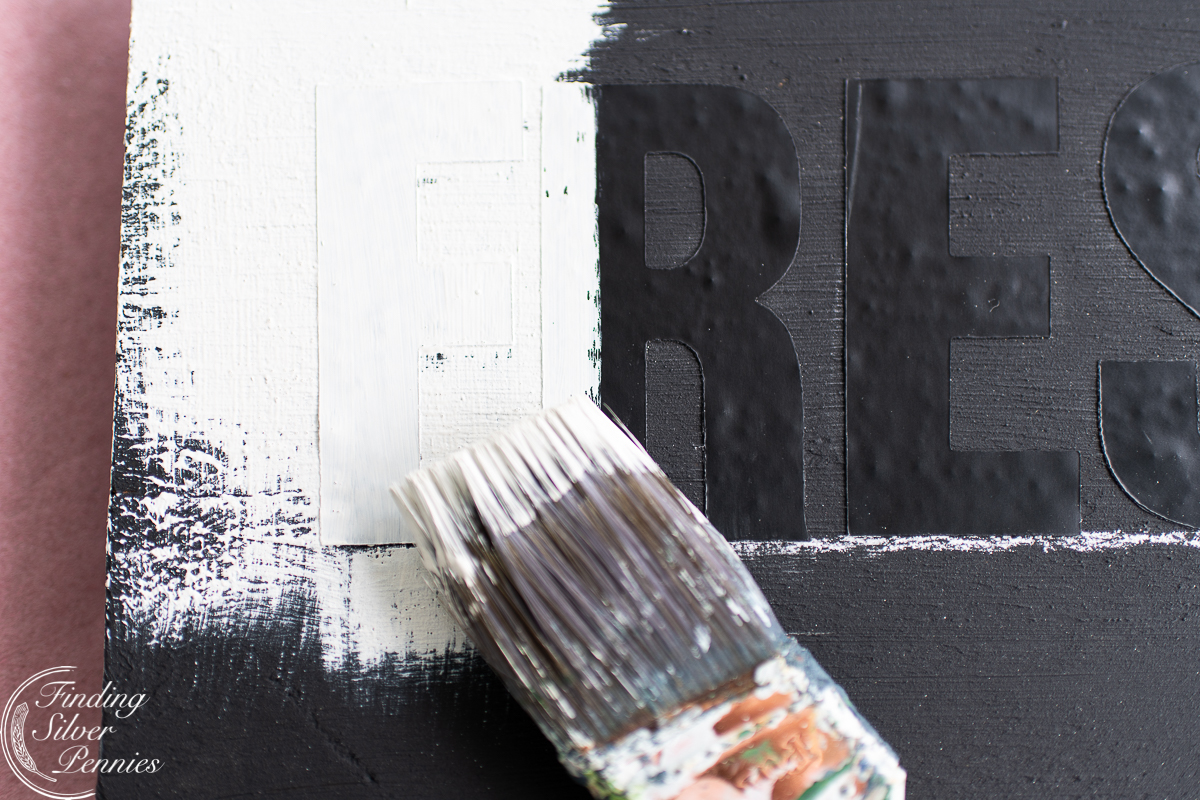 I applied two coats for full coverage.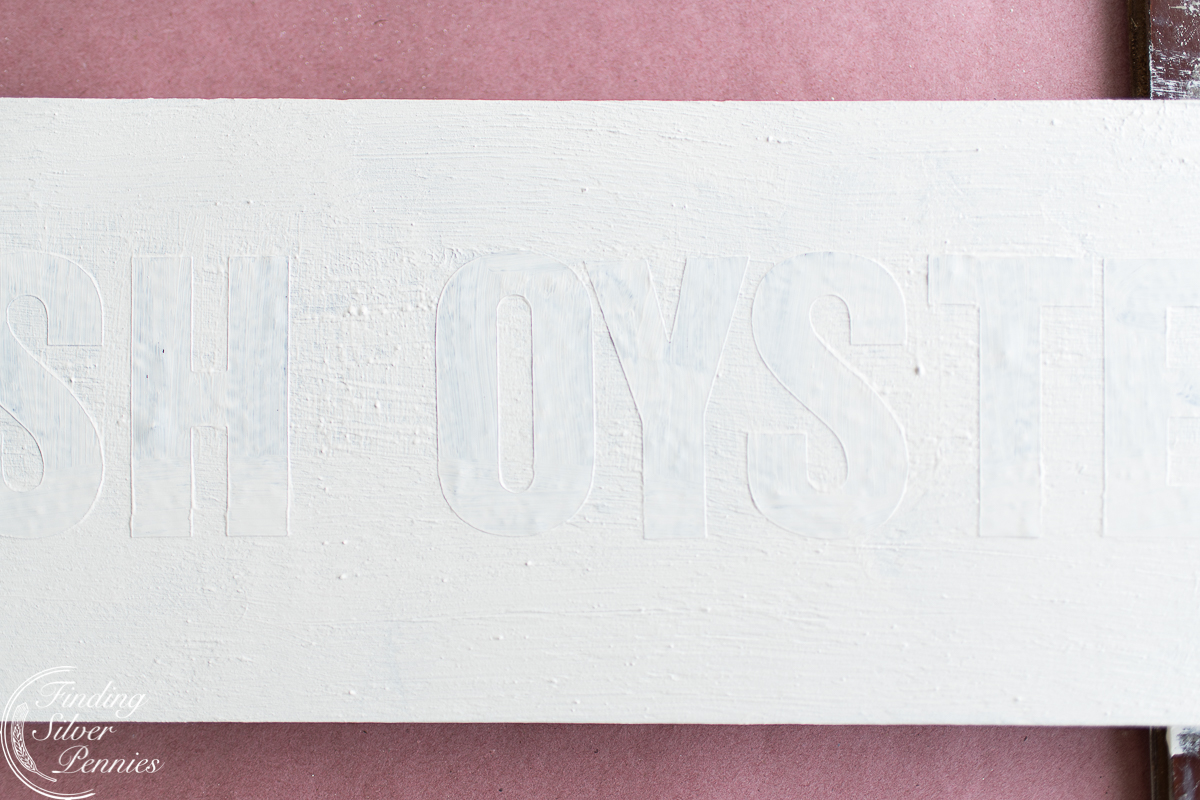 Allow to dry.
Step 6 Once dry peel back the letters. I was hoping for ultra crisp letters and sadly this is not what happened. To prevent this you may just want to apply the Saltwash / paint mixture to the edges and not where the letters will be stuck onto the sign.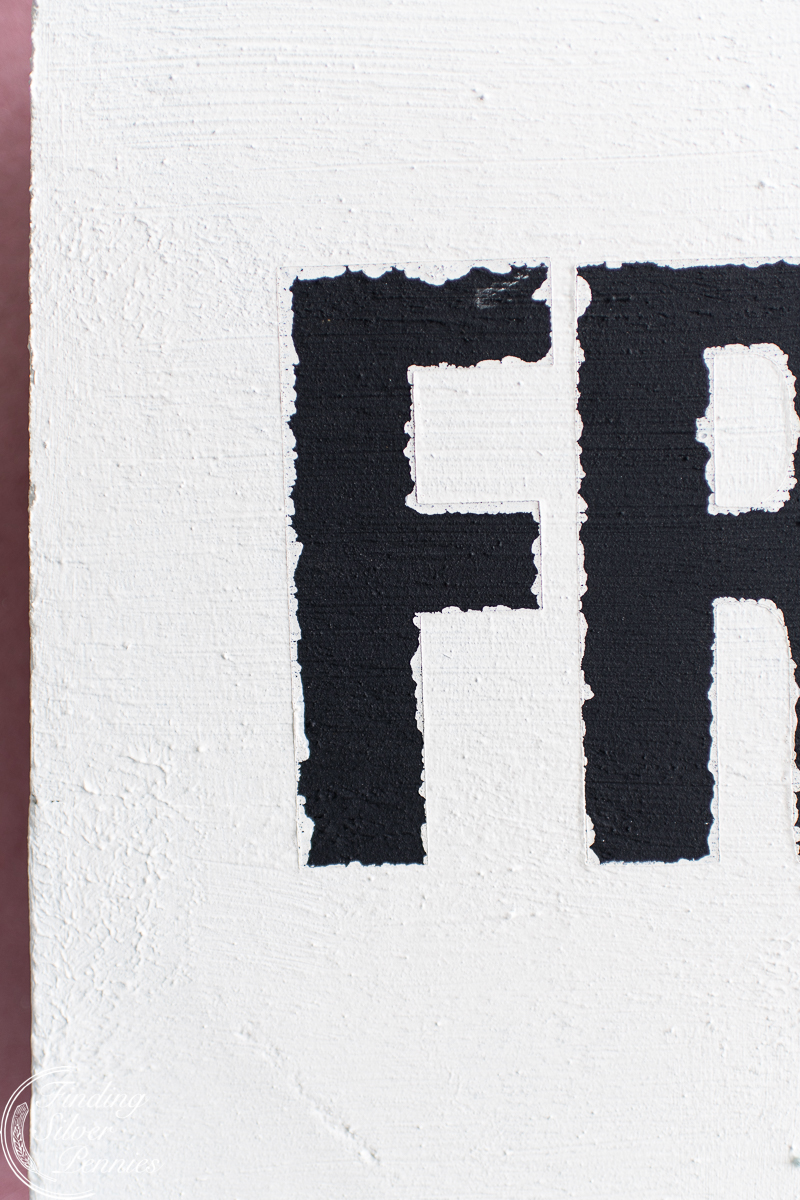 Step 7 – If this happens to you, no worries. Just touch the paint up. I used a small detail brush to fill in the areas that bled.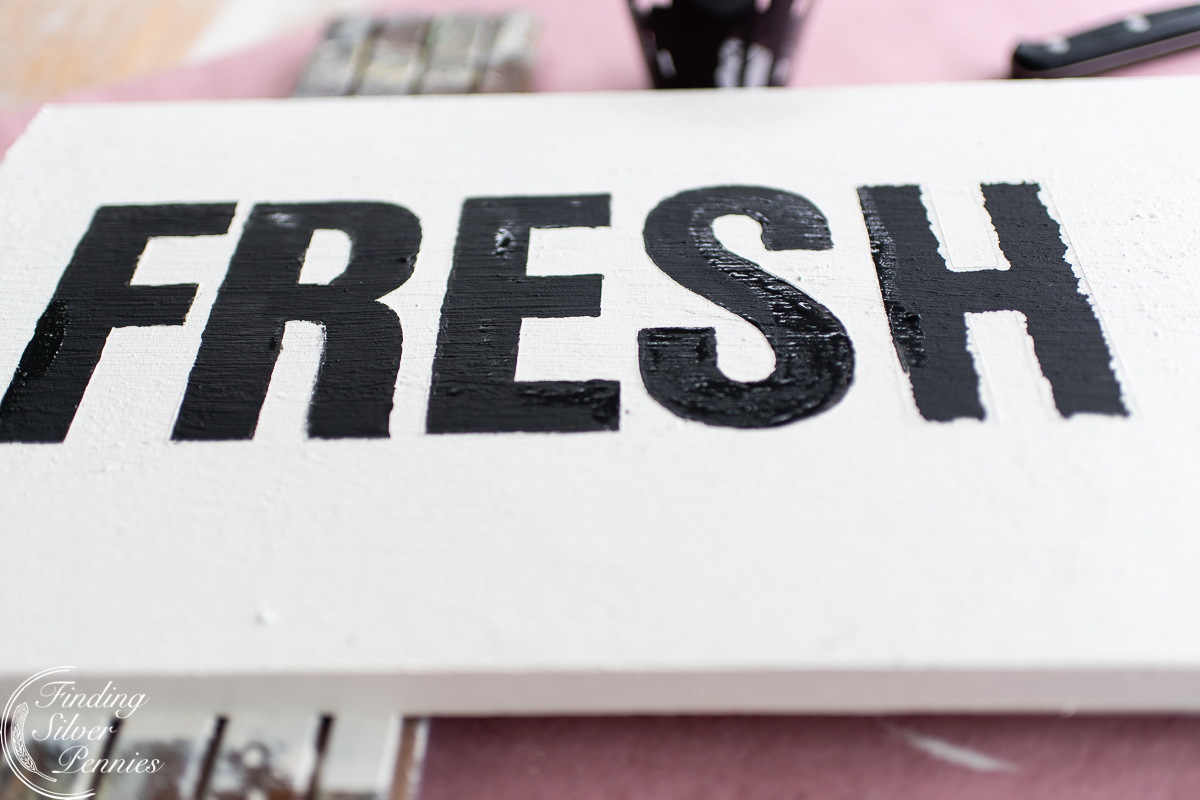 Step 8 – Once the paint was dry, it was time to distress which really gave the sign an authentic, old look.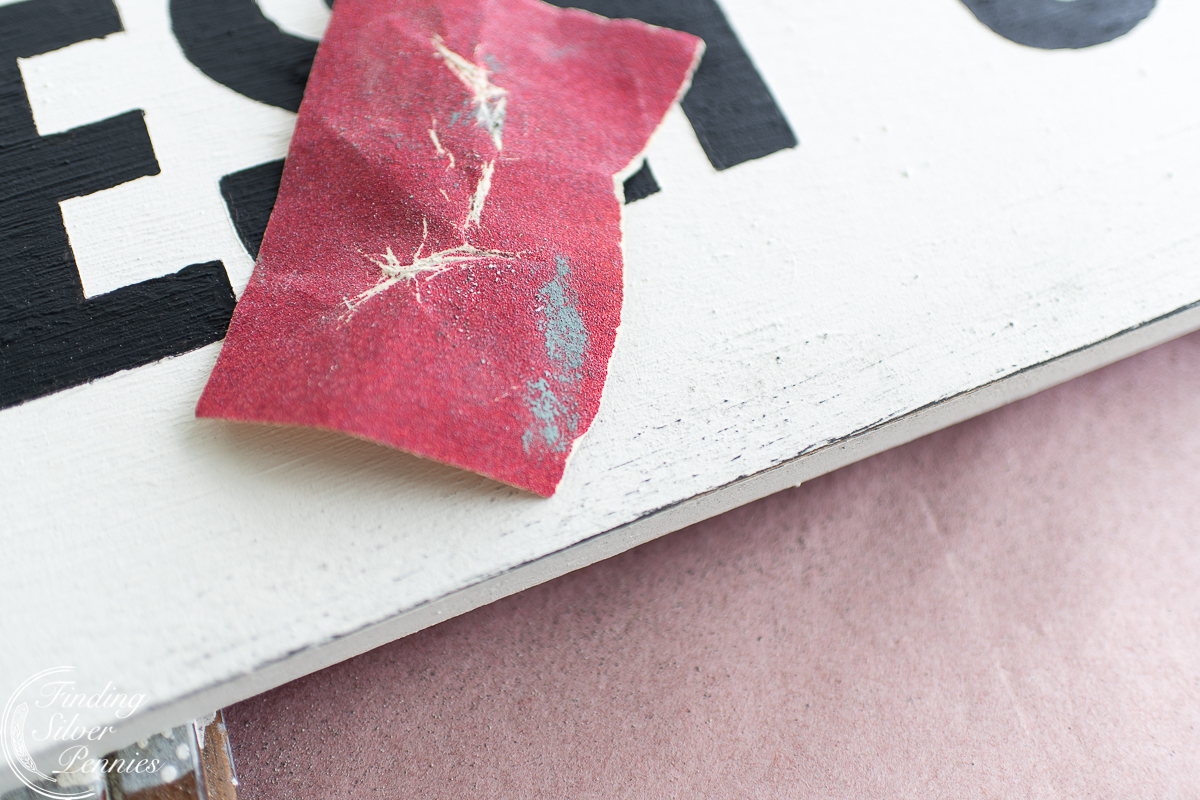 I heavily distressed on the edges and corners and only a little near the letters. I think it's important to keep some layers of paint un-sanded so it looks like paint was built up on the sign.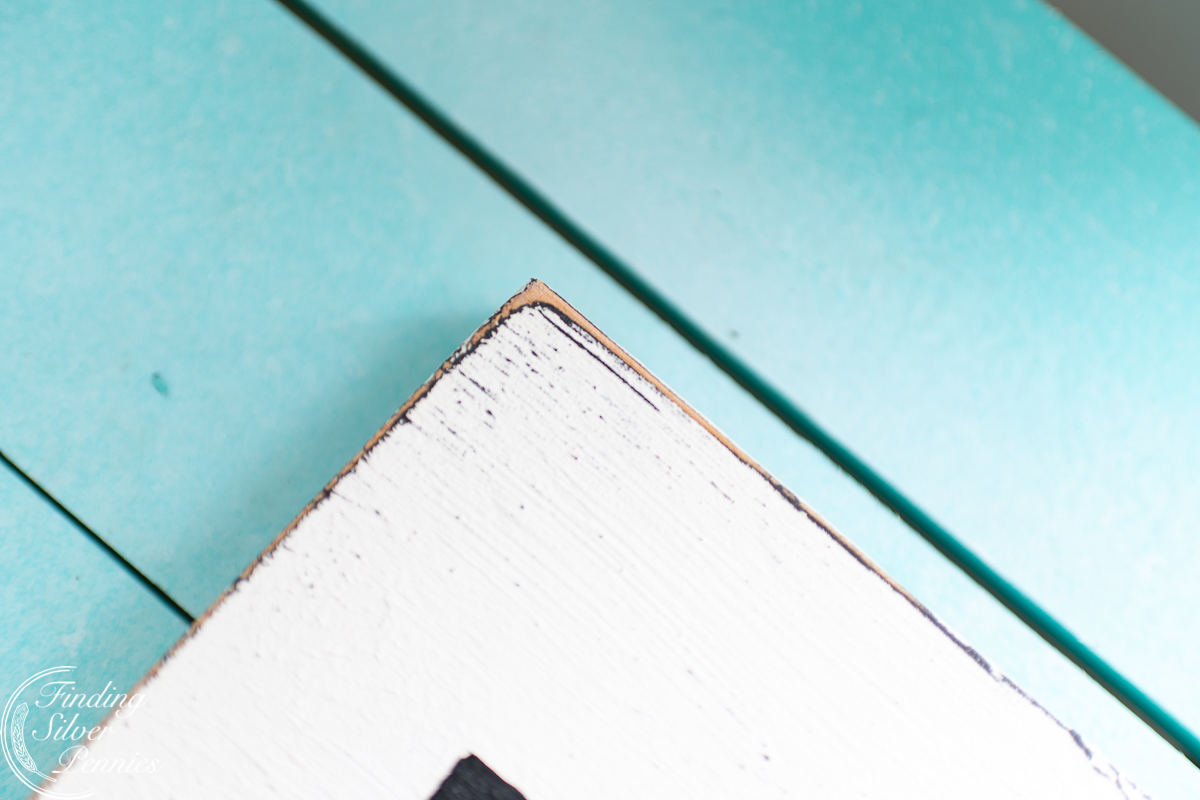 Step 9 – Attached D Hooks or a bar to the back to hang!
You guys, I love how this little sign has made our kitchen feel more beachy. It really feels like us!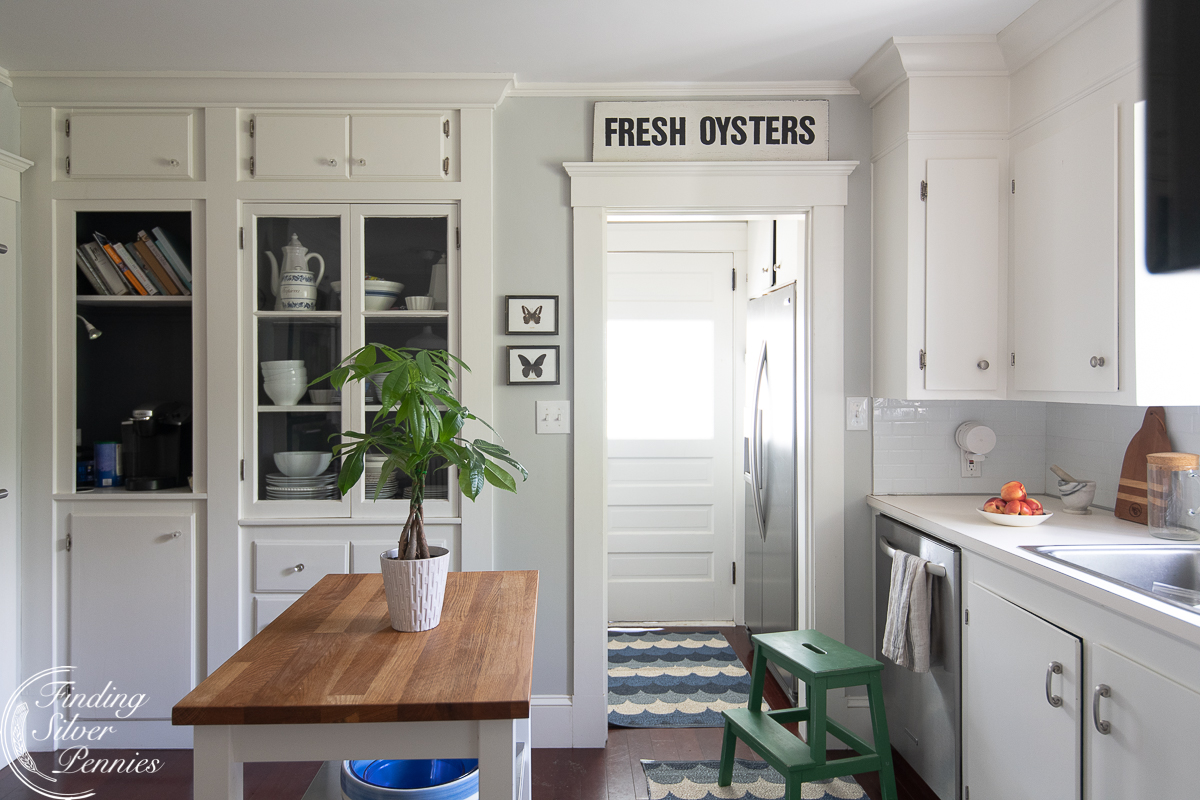 The money plant I found at Trader Joe's. I so wish real money grew on it. Ha! Ha!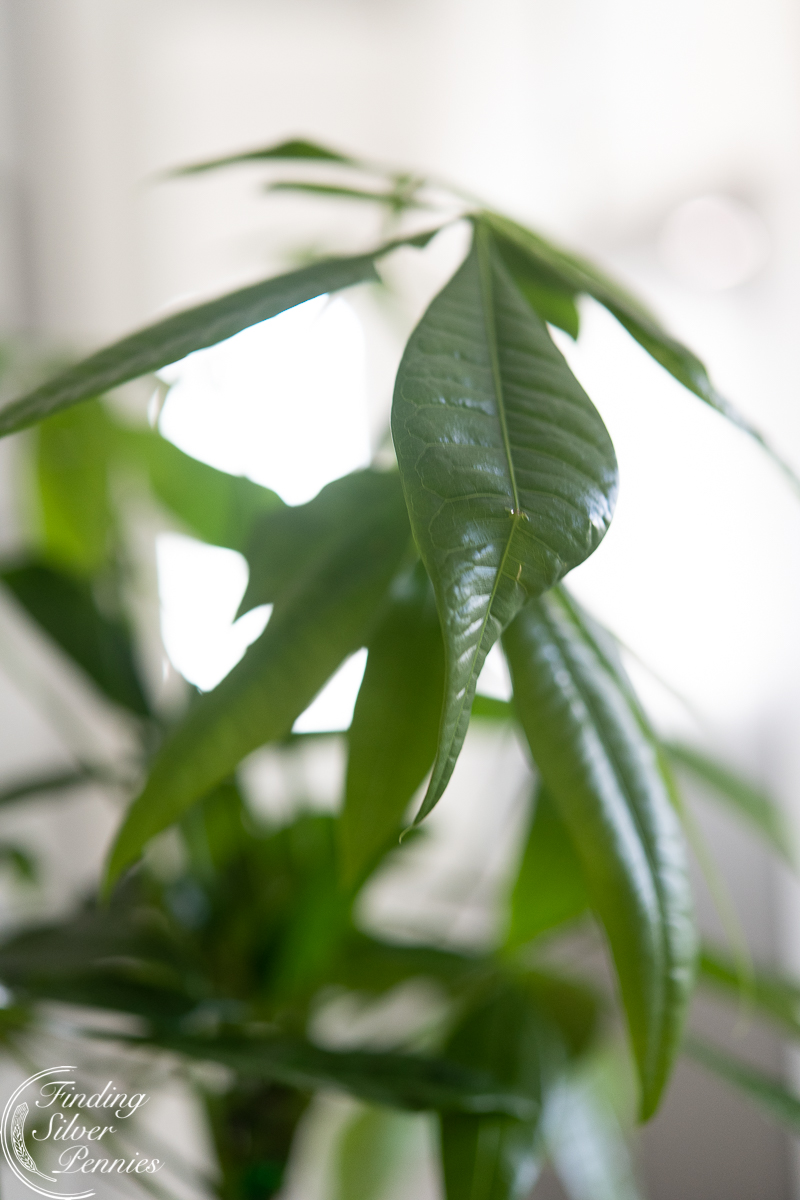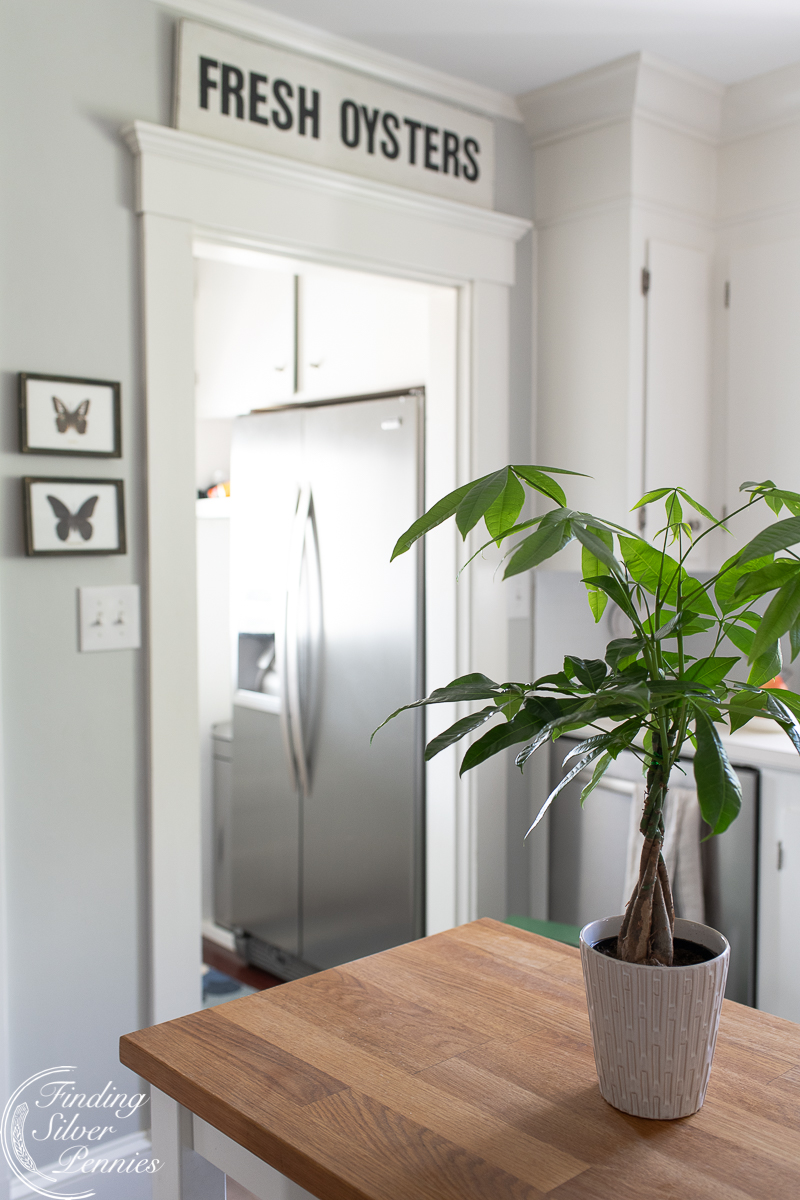 It's been so hot here in New England that we've been enjoying lots of cold suppers, fresh fruit, and time in the pool.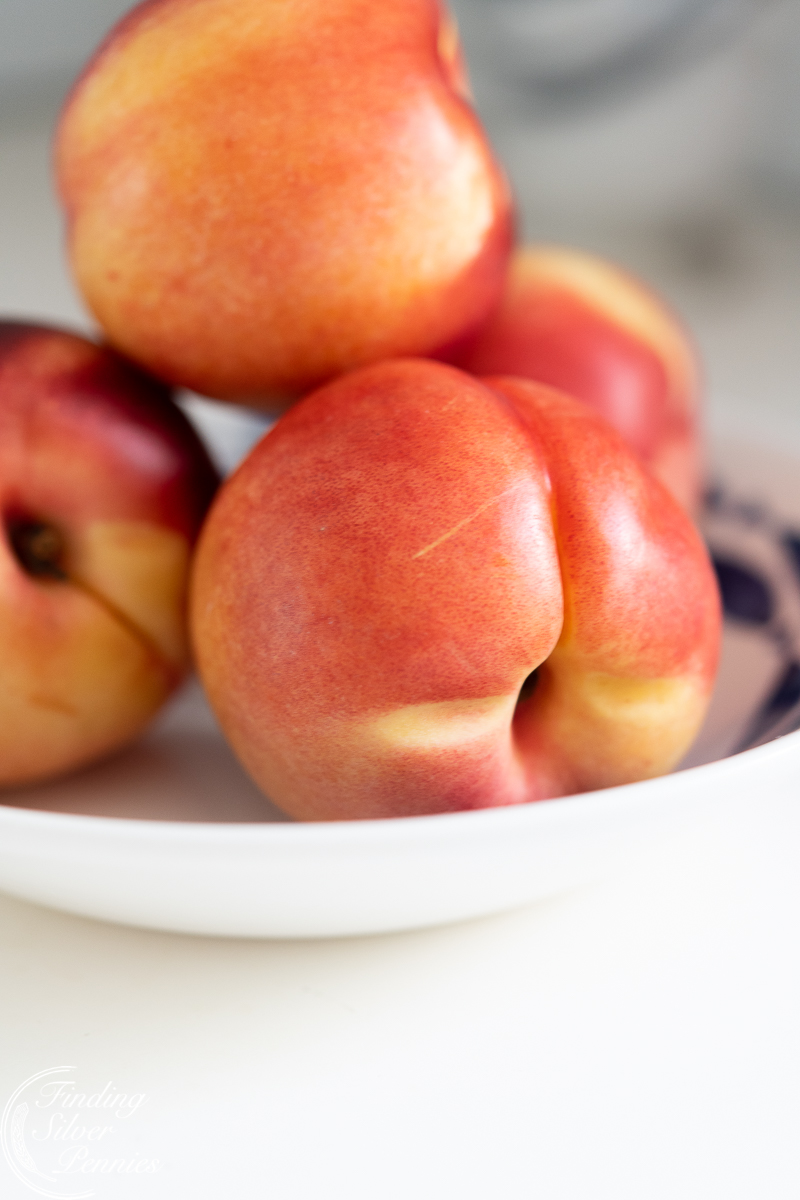 These nectarines are sooooo juicy.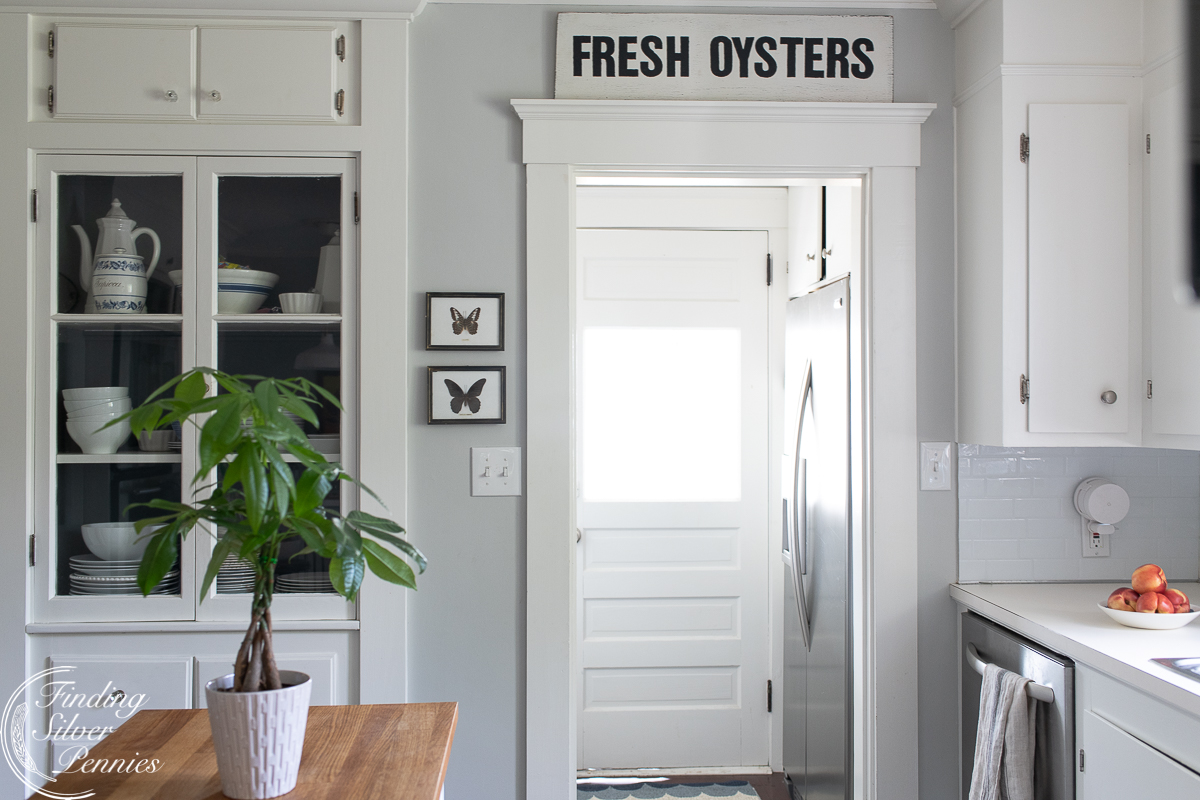 Do you think you'll give my Vintage Fresh Oysters Sign a try? I hope so!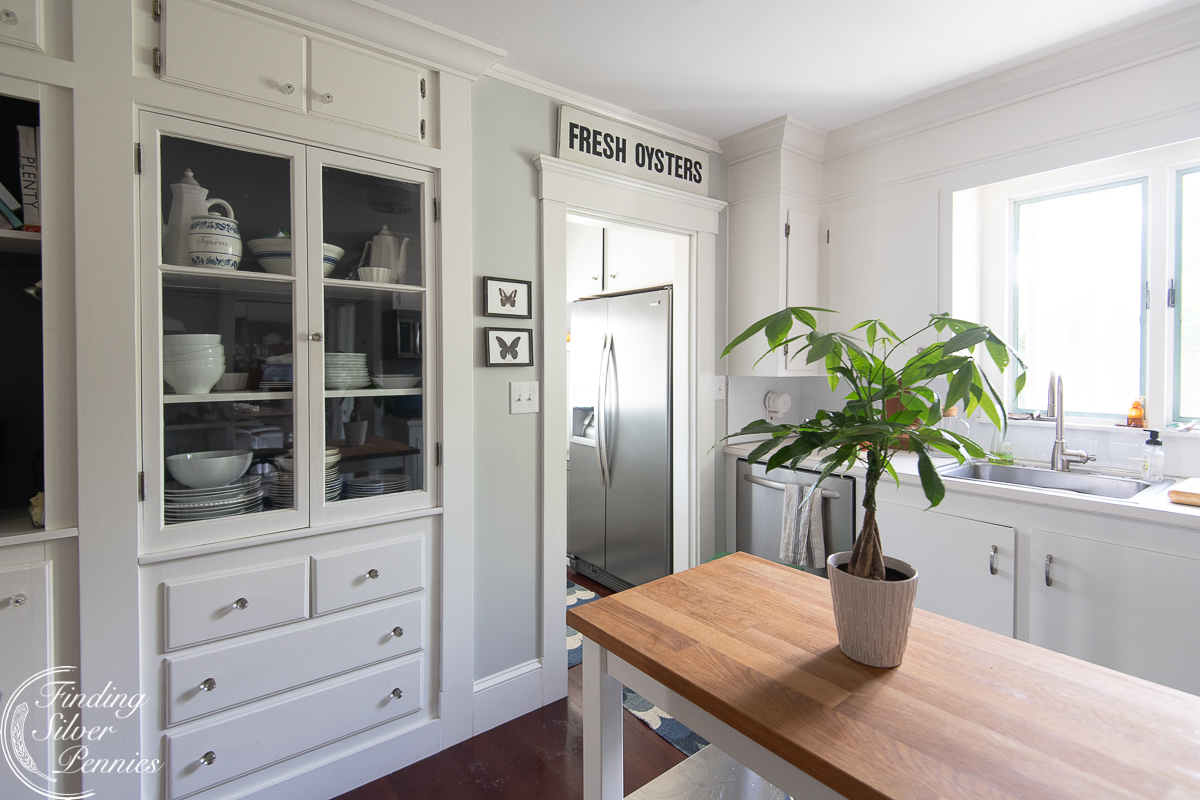 You might also like this post on updating a kitchen without a full renovation here.
If you'd like more ideas with Saltwash Powder, you can see more of my projects here. My readers also receive a discount on splash cans, click on the side bar link for that!
I share more paint tutorials and tips in my eBook available here.