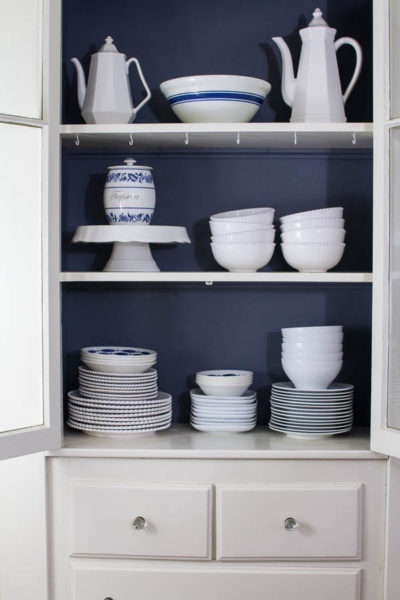 Thank you all so much for your lovely comments on our  kitchen refresh. Gray has made the kitchen seem so much brighter and more US.
You all have been interested in seeing more videos so I thought I'd give a bit more explanation on how I created some character and depth to the china cabinet.  This cabinet is original to our home.  It was originally in the dining room and was moved when doing some renovations by the previous owner.  I share more about that in the video.  Adding a dark color inside the cabinet really made the contents pop but also made this piece of history pop.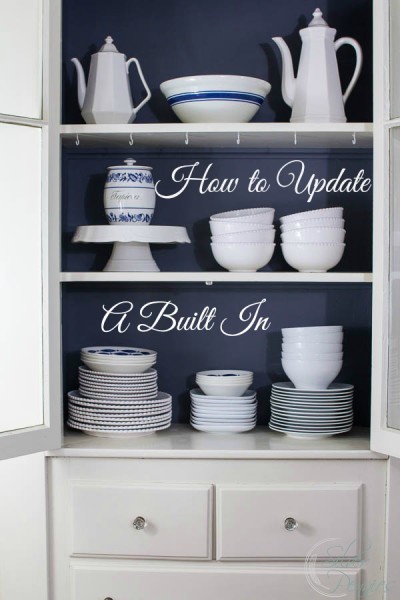 Can't wait to hear what you think of this video and how you can incorporate this same idea in your home.

I know I say this all the time but it really is so amazing what a little paint can do.  I've been getting requests for sources so I shared where I sourced everything in the video.  This project looks so much more "high end" than it actually is.  I promise you can get the same customized look on a budget by shopping your house and possibly even using paint you already have.

Hope this gave you some ideas!
Sharing with: