Wow! Thank you all who were able to stop by on Sunday for my Open Studio.  It was such a successful day.
I also got to meet some blog readers which was a huge treat for me.  I truly appreciate you stopping by!  To top it off, the weather was gorgeous – sunny and warm.
So, for all of you who couldn't come because of commitments or you just live too far away.  Here is how the house looked: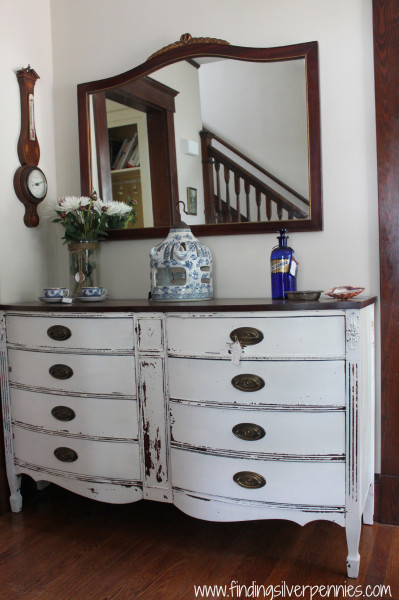 I promise I'll do full before and after posts on everything that you haven't seen on the blog.  I wanted some furniture to be a surprise for all those who could come!
As you walked in you were greeted at the front door by map wreaths, oars and my pretty Lily.  Many of the oars sold and so did the two map page wreaths.  Lily (and the matching mirror) are still available for sale.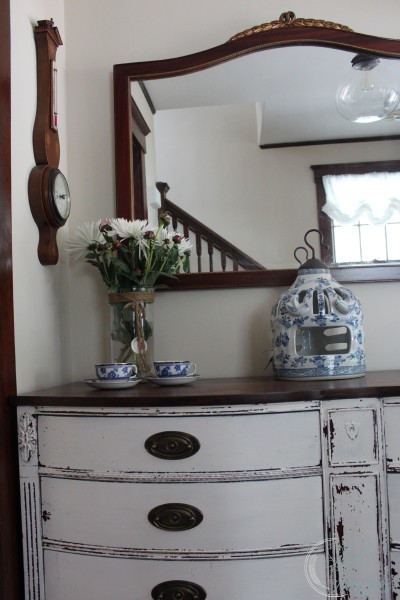 How lovely is the mirror?  You're also getting a little peek of our entry which I haven't revealed on the blog yet.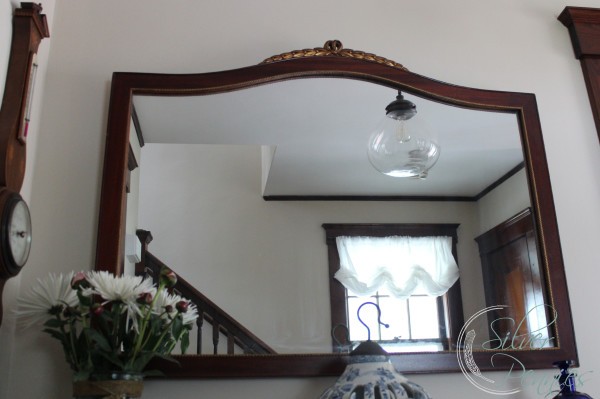 Here's how the living room looked: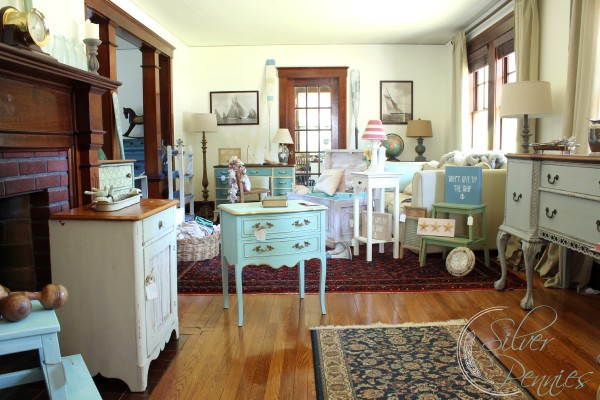 That book shelf along the back sold to a blog reader!  Yay!  She drove down to Scituate with her mom and stopped by here and then went on for lunch by the water.
This Finch Furniture Co. buffet "Sofie" is also still available.  I'll be sharing the before and after soon –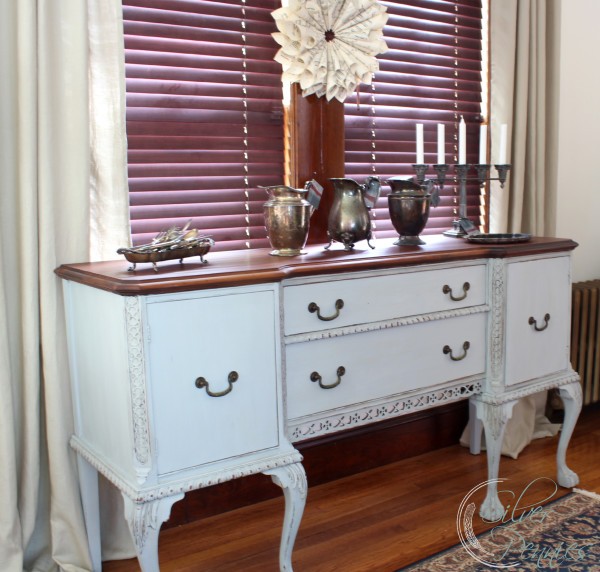 This is painted in a custom MMS Milk Paint color – grain sack mixed with shutter gray.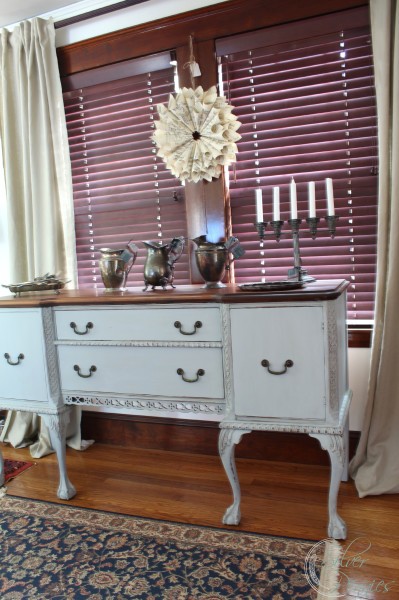 I wish  took more photos but it got kind of busy which is a good thing.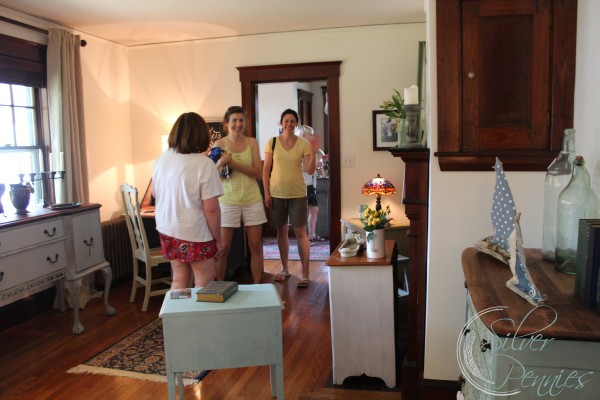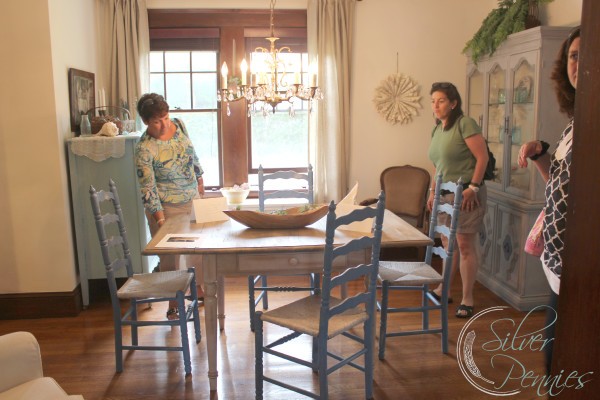 The driftwood sail boats sold amazingly well and I still have a few more and can make some custom ones too!  I also have some of these signs and trees available.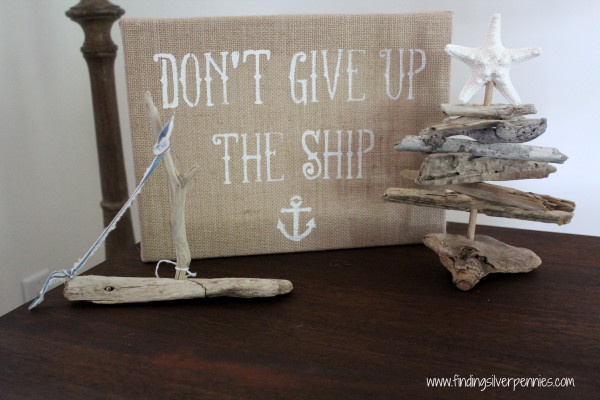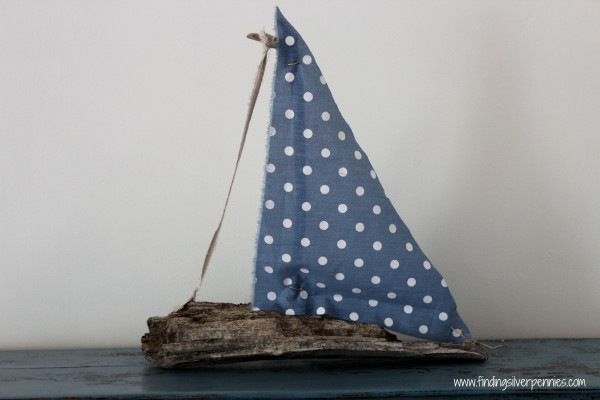 Fleur went to a new home in Hingham.  It was hard to say good bye… Sorry it is slightly out of focus…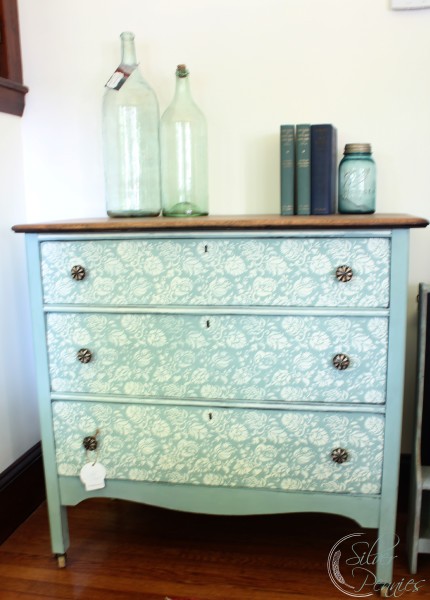 I fell madly in love with these bottles from my friend Dan's shop and bought them for myself.  They are from Turkey: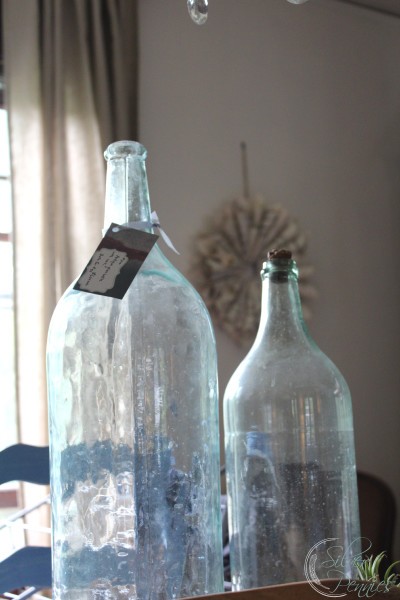 So in love with the color!
My friend Sara took this Nantucket chest home with her!  I'll be sharing the before & after for this one on Friday: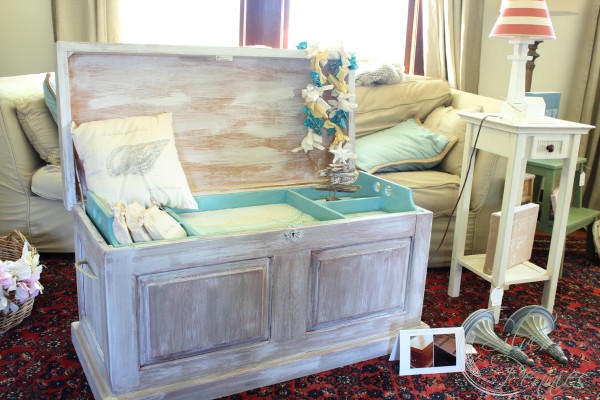 Another blog follower bought this coastal kitchen set and will be picking it up later this week: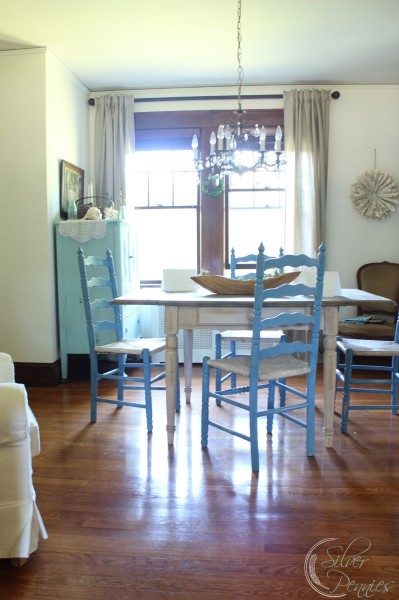 The chairs are done in Greek Blue Chalk Paint® such a pretty beachy color!
Doesn't the Meryl chair go so well with Jocasta?!?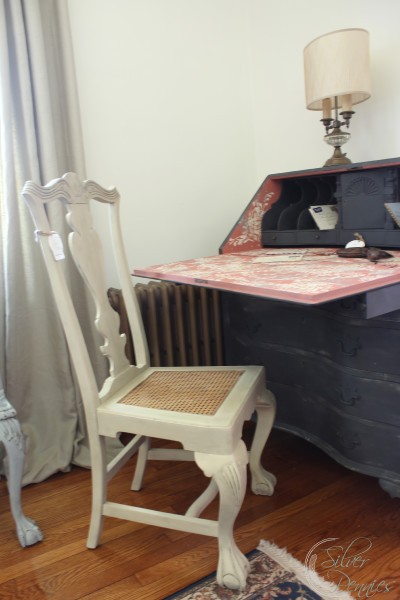 Here's one more piece you haven't met yet.  This is "Alastair":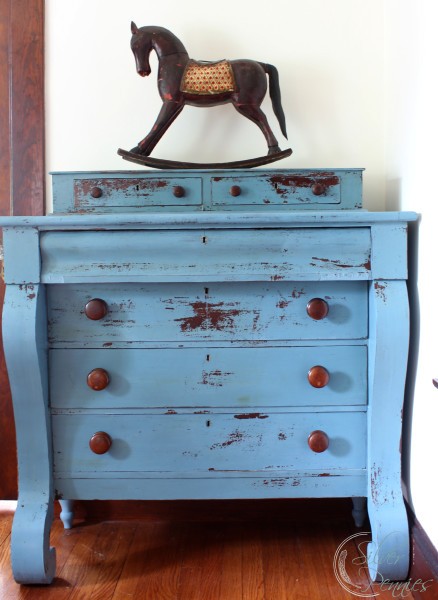 I love him.  So much.  I also love the horse which is from Gentleman & Daughter!  This piece chipped and flaked to perfection.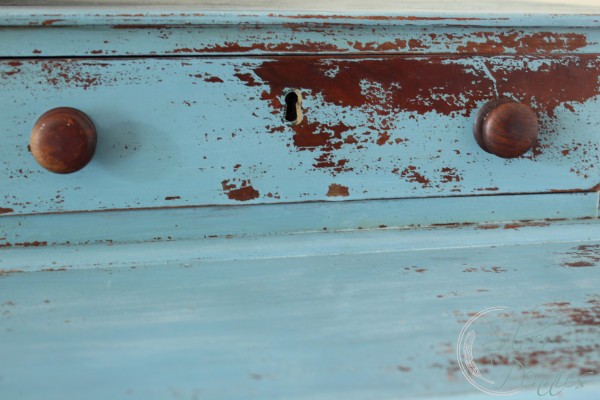 I will be doing a full reveal post on this one too.  He is still available for sale.
There are still a few side tables and painted oars available as well.  So if anything catches your eye that you might like for your home just send me an email.
All of the antiques are from Gentleman & Daughter and it was so hard to give them back yesterday morning (sigh).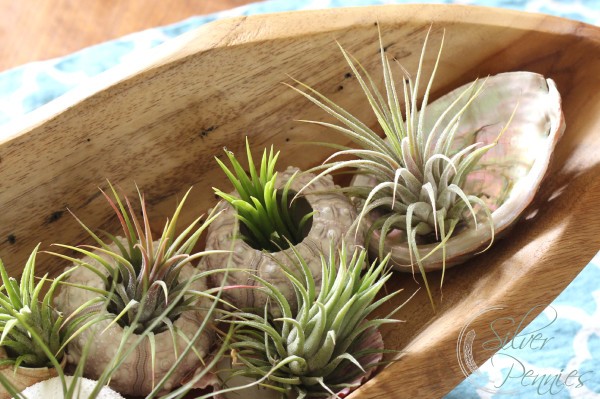 A huge thank you to all the local businesses – Gentleman & Daughter, Kjeld Mahoney Photography, Goodies II, Paperscapes, EveryGirl, Outside In and The Roman Table for helping promote this event.
Thank you to all my blog readers, family and friends for coming.  A big thank you to John and Mike for helping move the bigger pieces!  Lastly I must thank my boys (Luke, John and Conor) and my parents for putting up with me and being so very supportive.