I partnered with Fusion Mineral Paint for this post.  They sent me some of their new line of paint to try out and I love it!
While reading our guest room reveal you may have noticed that a piece of furniture also got a makeover!
Please meet the Bedford dresser: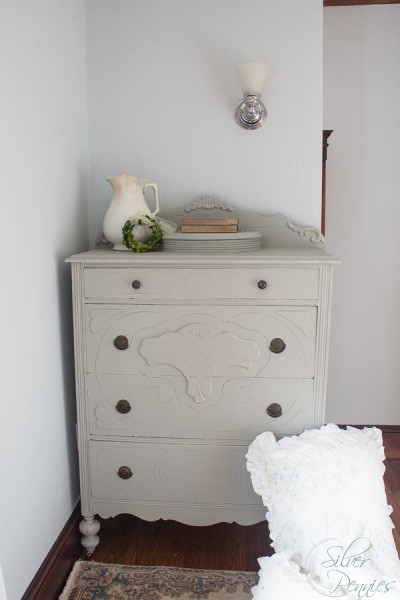 You may remember I first painted this piece years ago for our old bedroom. We got it at a charity sale for $10.  I loved how it came out for our bedroom, but wanted to give it a cleaner, more shabby chic look for our guest room.
Here is how it looked piled into our office along with the rest of the guest room furniture (don't look too closely in there, you all know how messy DIY is)!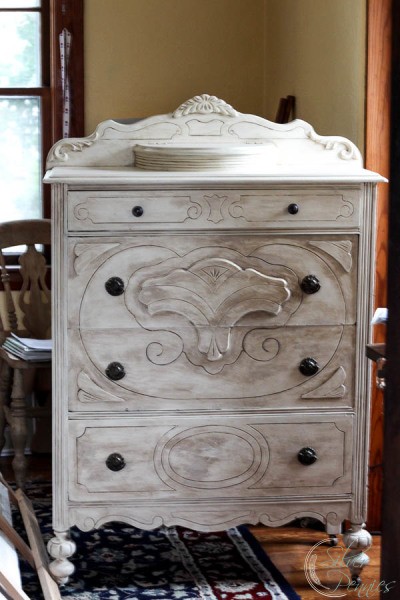 I felt like this little piece needed a bit of refresh too!  I decided on the color Bedford by Fusion Mineral Paint. Bedford is a mid-range neutral gray.
To prep the piece I lightly sanded and wiped clean.  Then it was time to paint!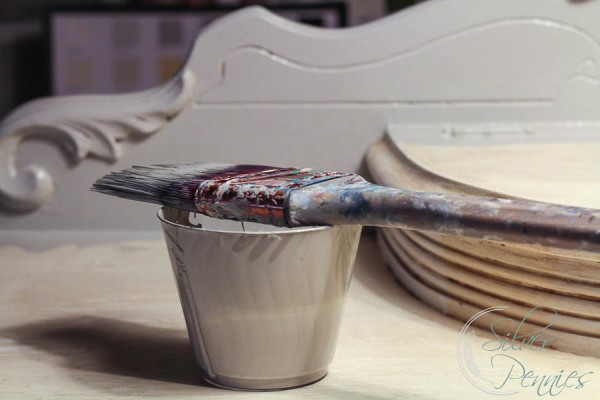 I did two coats of paint all over.  Fusion is wonderful because it already has the top coat built in.  I lightly distressed around the drawers and on the legs.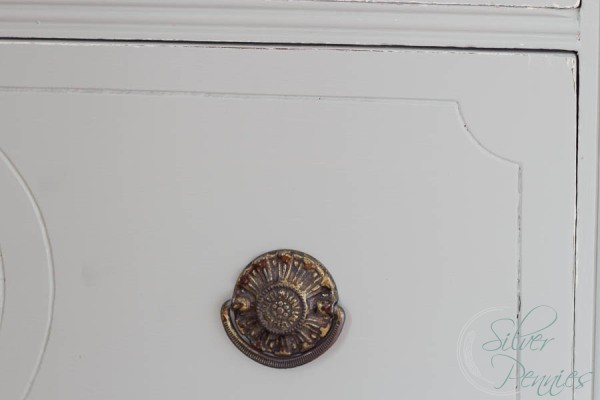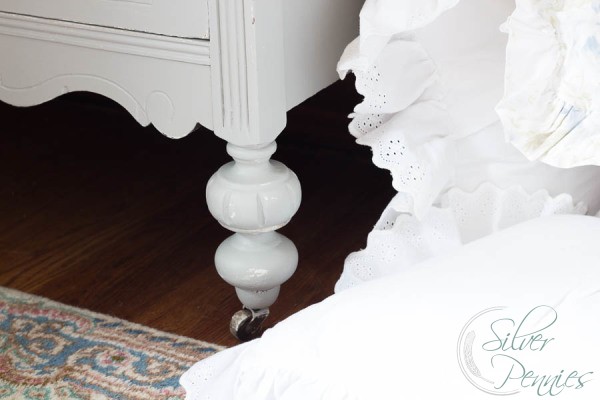 Don't you love the shape of the legs and the casters?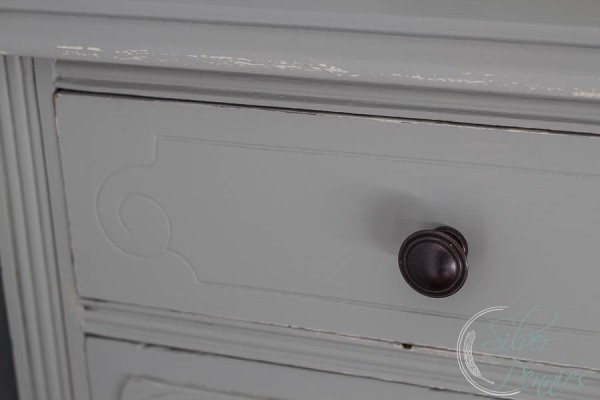 I applied a little of Fusion's Silver Gilding Paste on the details: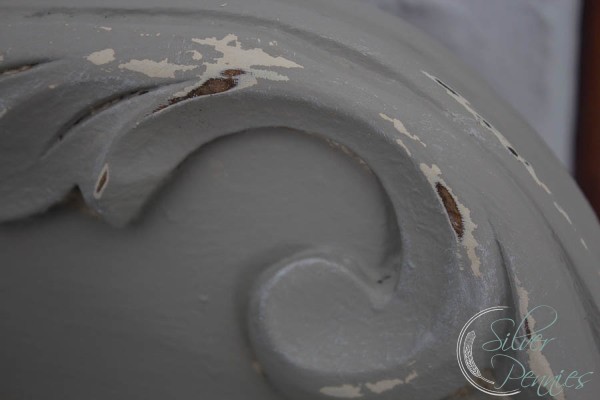 It adds the slightest shimmer and shows the shape and pretty details.
This new color looks so great against the Glass Slipper walls!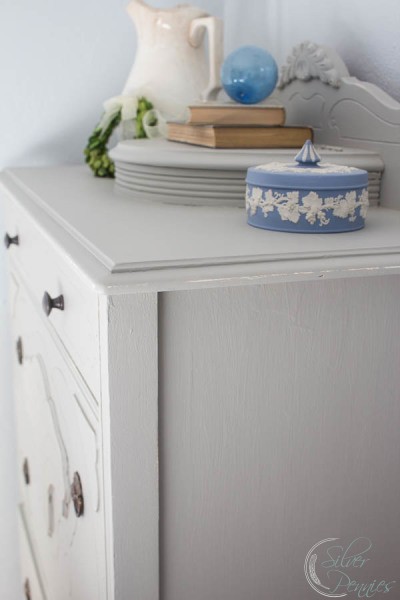 So pretty with old books and blue: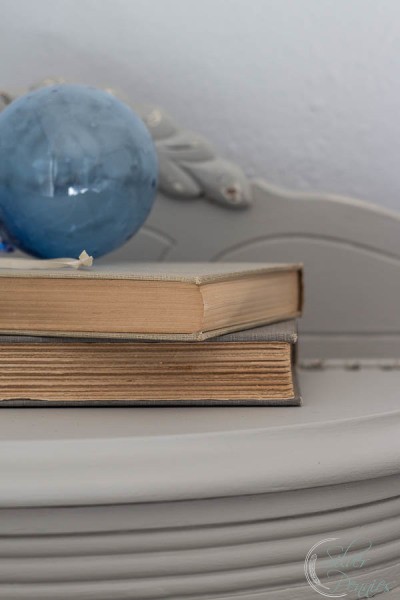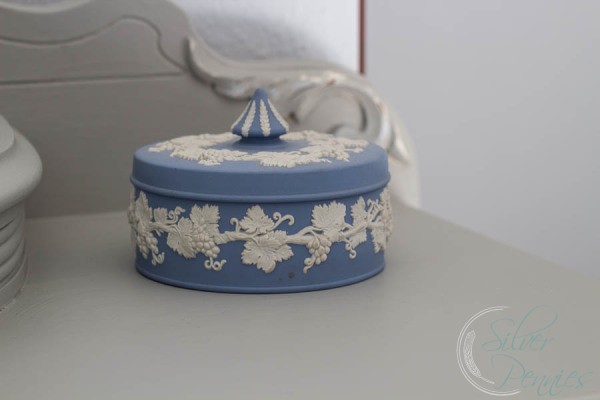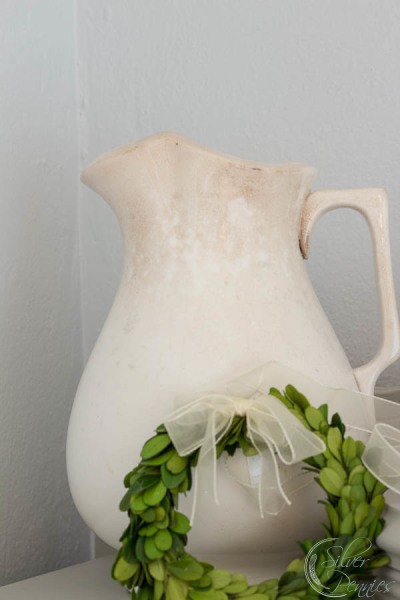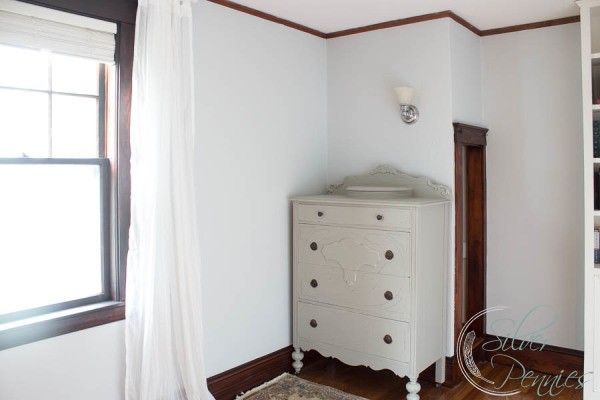 Oh, and some fresh flowers too!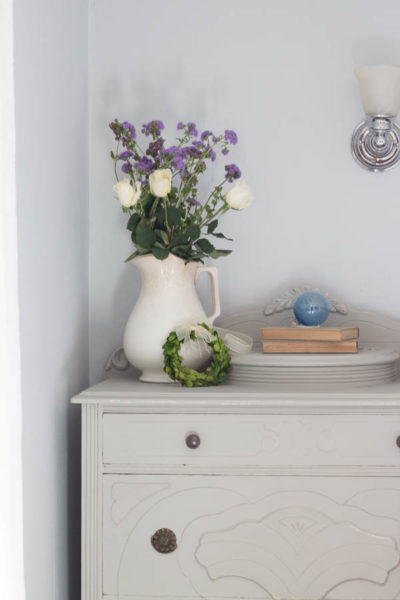 What do you think of the Bedford dresser's new look?
__________________________________________________________________________________
Oh and it is time to announce the winner of this giveaway!
I'd first like to thank HomeRight for giving away such an amazing tool for my readers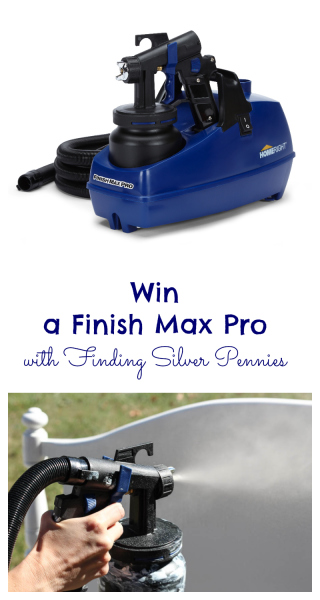 The winner through random number generator is:
Linda Hamilton!
She said, "I shared on Facebook. I have been searching for the right paint sprayer. I am so glad I found your site. I have several things that I would love to paint but would be so hard to do by hand. A paint sprayer would be great to handle my projects."
Sharing with: