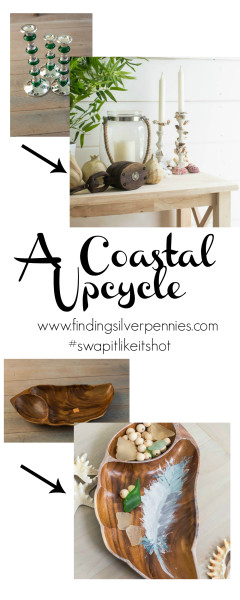 Who doesn't love a cinderella moment?  Taking a thrifted find and turning it into something A-MAZ-ING is well pretty fun, don't ya think?  Charlotte over a Ciburbanity organized another Swap it Like Its Hot (follow the hashtag – #swapitlikeitshot ).  There are 40 of us in all and we all LOVE this swap.  DIY bloggers are in their element when junk arrives on their doorstep. Trust me.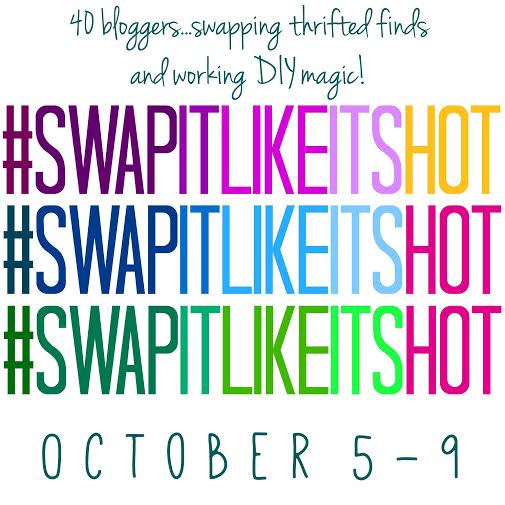 In case you missed my other projects for Swap it Like Its Hot you can see them here and here.
I always feel like its Christmas morning when these packages arrive.  I'm so excited to see what's inside.  Want to see what I got this year?  Rachel over at Like a Saturday sent me this: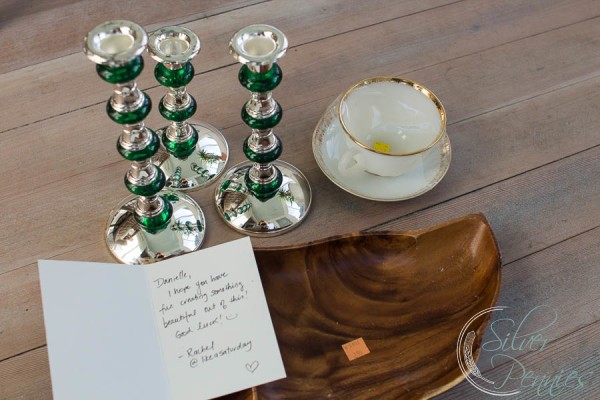 Aren't those silver plated candlesticks pretty????
Ha! Ha!  I decided to focus on the candlesticks and the wooden tray.  My head started spinning with ideas and I kind of had a DIY fail at first.  I wanted to take the candlesticks apart and spray them with textured spray paint and then string them on beads for a neutral decorative element. This was a BIG FAT FAIL.  Sigh.  Well, they happen from time to time.
Here's what I did instead.  I sprayed the candles with this textured spray paint (you will notice one is missing in the final reveal photo as that was the "fail" one: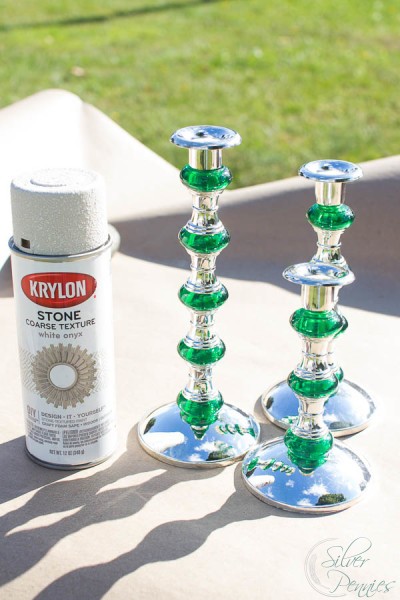 I opted for Stone Coarse Texture in White Onyx by Krylon.  I'd never used this spray paint before but it was fun to use.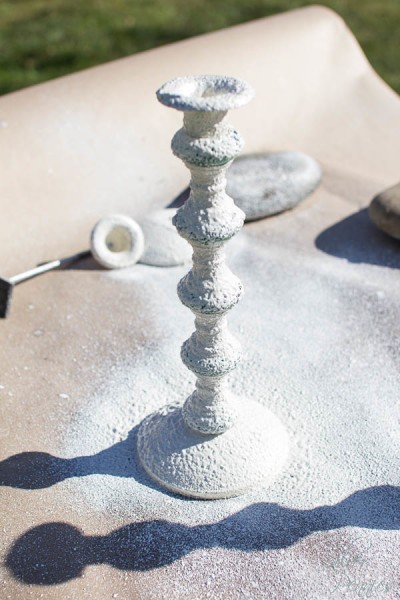 I did two coats of the spray paint. This photo is "in process". Just in case you want to try it out, here's a tip: Spray in short spurts.  If you press too hard the force of the spray will spray the texture effect off.
You all know we love to collect shells and treasures from the beach.  I decided to incorporate shells into the candlesticks and I used hot glue to hold the shells on.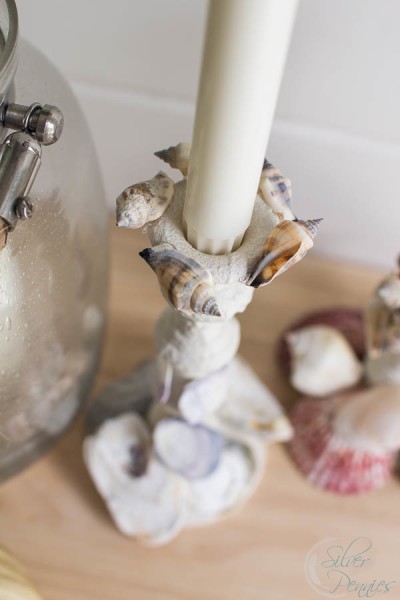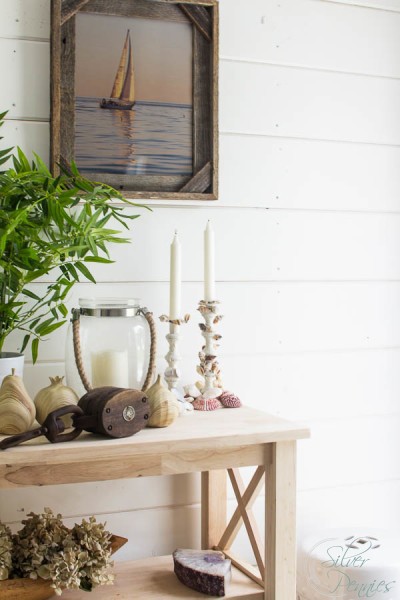 They are a perfect addition to my coastal she shed.
These little candlesticks were, in part, inspired by a grotto in Bristol.  During my junior year abroad I studied at Bristol and lived in Goldney Hall. Goldney had an amazing grotto, encrusted with shells, which they opened once a year.  Luke and I went through the grotto the day after we started dating.  I think its the first photo of us together 🙂  Happy Memories.
I've started taking some art classes so was inspired to do some hand painting on this tray.  I actually really liked the tray as it was but since this is about upcycling had to do something with it.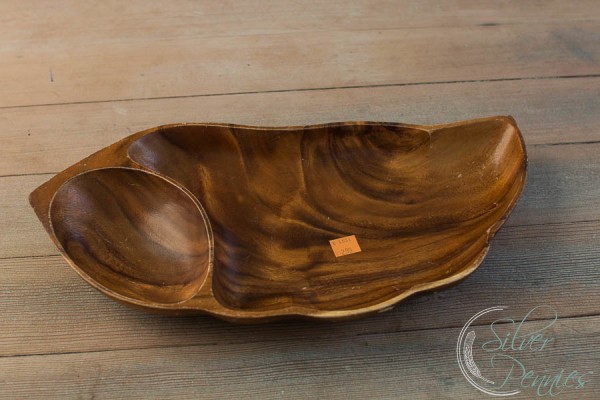 I took Fusion Mineral Paint in some coastal colors and painted a feather (we like to collect those at the beach too):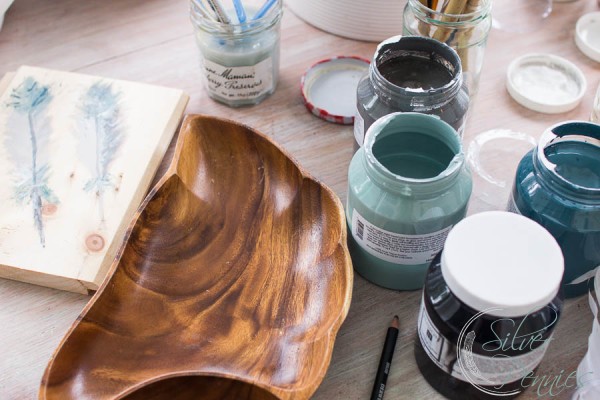 I first practiced on some scrap wood and tried different styles and colors.  Here's the process:
Step 1 – Trace feather shape in chalk
Step 2 – Paint one side of the tip of the feather in Heirloom and Inglenook.  The other side I painted in Lamp White.  I allowed to dry then I went over the one side with Soap Stone. Then I let that dry.  I got a very fine tip brush and used more Heirloom, Seaside and some of the new pearl metallic paint (you may remember I used them on my metallic pumpkins) to create the wispy feathers.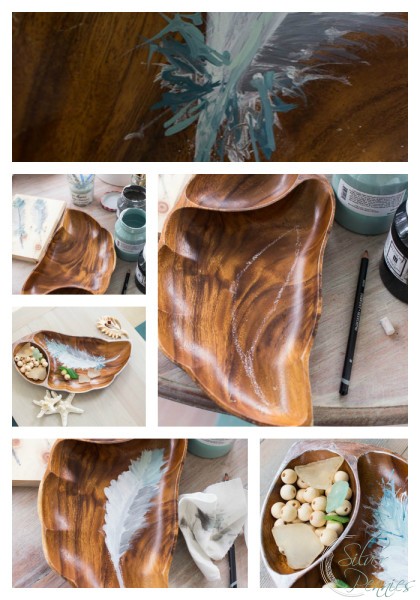 I also used the metallic pearl on the edge of the tray.
I filled the tray with sea glass we've collected and those beads that I wanted to string along with the candlestick pieces.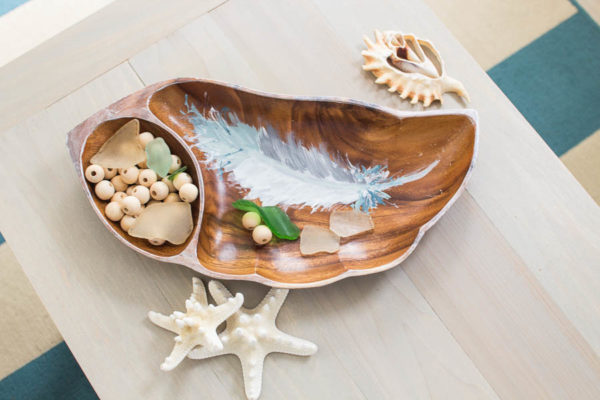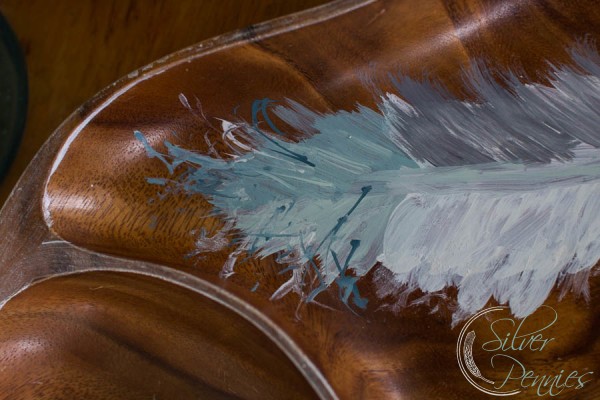 What do you think?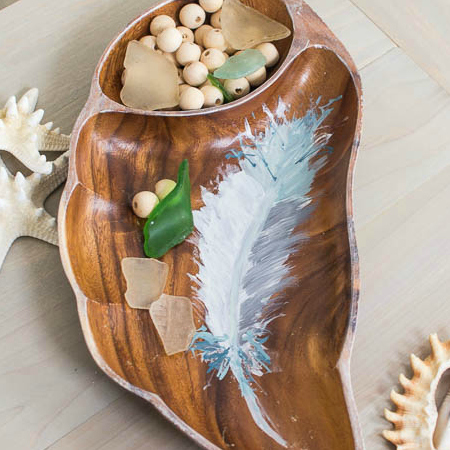 Do you like my coastal upcycles?
I can't wait to see what Nancy over at Artsy Chicks Rule did with these items I sent her: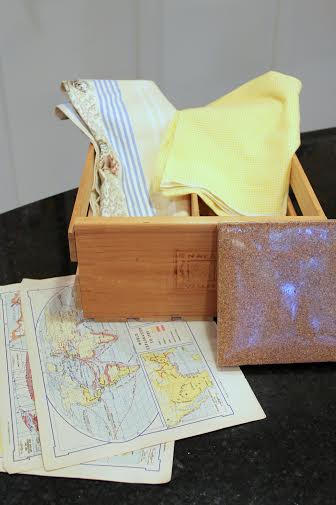 Be sure to check out all the other posts today: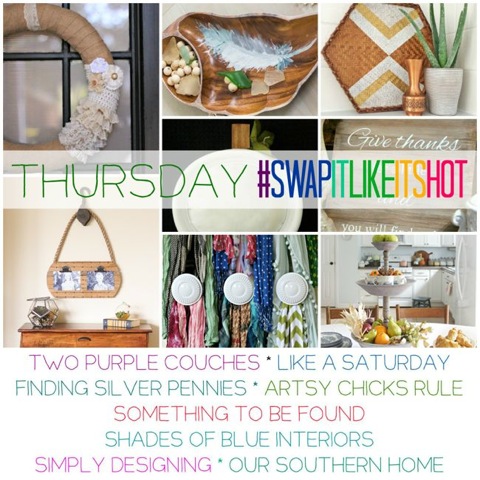 Tune in all week to see the crazy items this talented group of bloggers has been making over! Search the hashtag #swapitlikeitshot on social media to follow along with all the fun or check out our Pinterest Board.
MONDAY
That's My Letter / DIY On the Cheap / Run To Radiance / The Gathered Home
Two Thirty Five Designs / Chaotically Creative / Decor Adventures / Homemade By Carmona
TUESDAY
Thoughts From Alice / Reinvented / Confessions Of A Serial Do-It-Yourselfer / Restoration Redoux
Always Never Done / I Am a Homemaker / Black and White Obsession / Windgate Lane
WEDNESDAY
Town and Country Living / brepurposed / The Charming Farmer / 58 Water Street
Designer Trapped In A Lawyer's Body / Year of Serendipity / White House Black Shutters / Desert Domicile
THURSDAY
Two Purple Couches / Like A Saturday / Finding Silver Pennies / Artsy Chicks Rule
Something to Be Found / Shades of Blue Interiors / Simple Designing / Our Southern Home
FRIDAY
Evey's Creations / Dragonfly and Lilypads / Weekend Craft / Ciburbanity
A Designer At Home / Polished Habitat / Blue i Style / Addicted 2 DIY