In lieu of a headboard we decided to create some fun DIY Sea Fan Wall Art for our bedroom.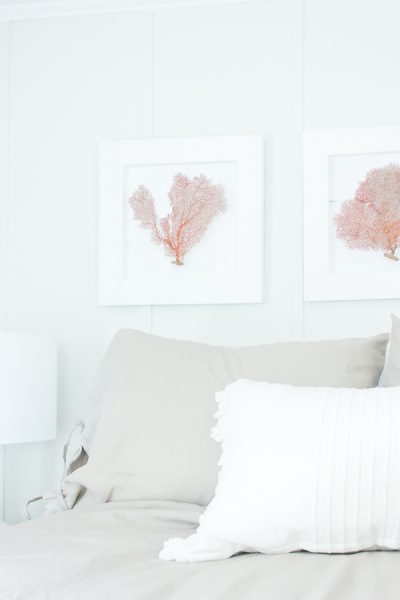 I got so many questions about this artwork I thought I'd share how to make it with you guys.
First, I need to say a huge thank you. You all have sent me such lovely comments and emails about our bedroom makeover. The minute I enter our bedroom, I feel a sense of calm.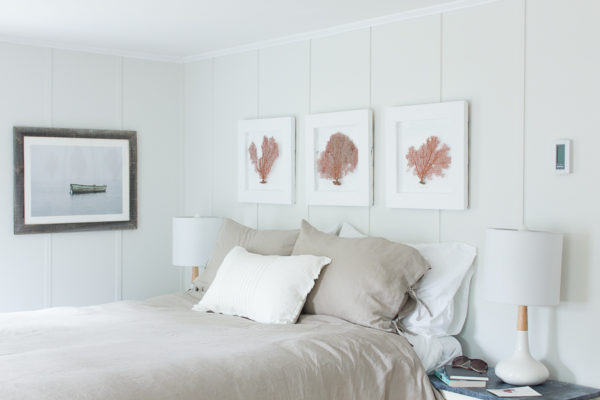 Almost as if I'm staying at a cute B&B in Provincetown or Chatham, but then I realize, "Wow, this is our bedroom."
We debated back and forth about our old headboard and putting it back in here, but ya know, changes are good. Even if that was our first DIY together. I think these simple sea fans fit this room and our taste now.
How to Create Sea Fan Wall Art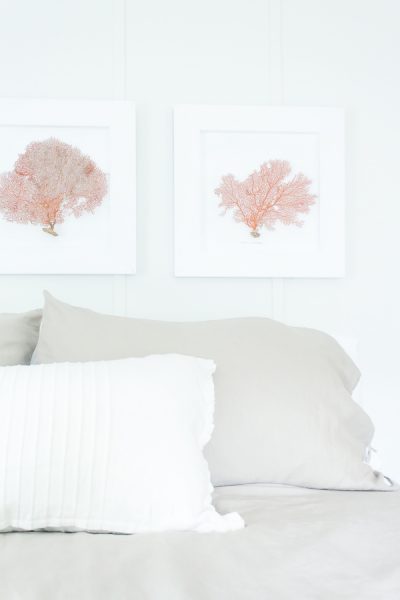 These are so easy and affordable to create. I think they have a high end gallery look but are also modern and capture the simple beauty of nature.
This post contains affiliate links, you can read my full disclosure policy here.
Materials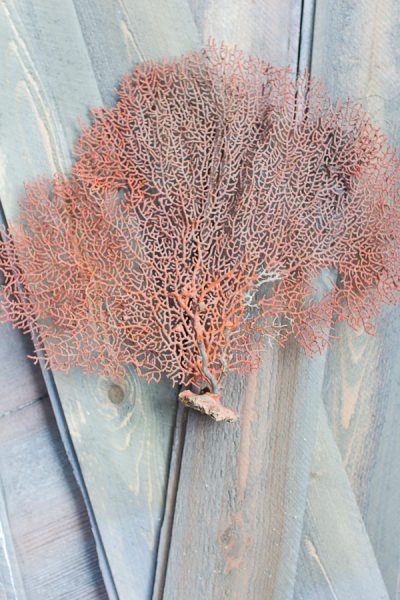 Method
Step 1 – Using pine boards create a frame. Cut four lengths of pine board on opposing 45° angles so that the short side is 12″ long, making the long side 17″. We used a RYOBI compound mitre saw for this. Using a corner clamp, clamp two boards together and use the RYOBI Airstrike Brand Nailer
and 2″ brads.
Step 2 – We found amazing paneling from The Home Depot with a vintage shiplap look. We bought it in a gray finish. I LOVED this finish and debated leaving it the weathered gray but wanted it to be really simple and tie in with our wood trim.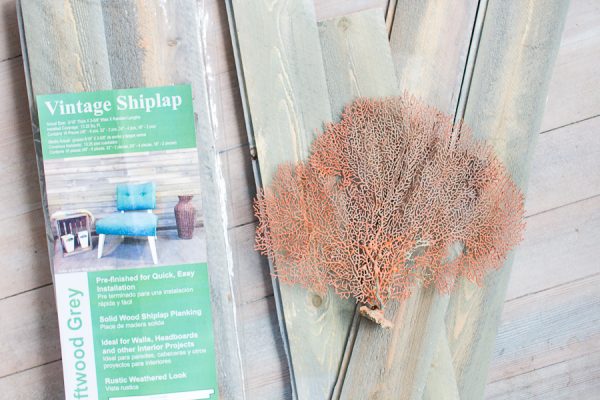 Step 3 – We attached the paneling on the back of each frame using the RYOBI Airstrike to attach. We started at the bottom of the frame. We used 5/8″ brad nails for this.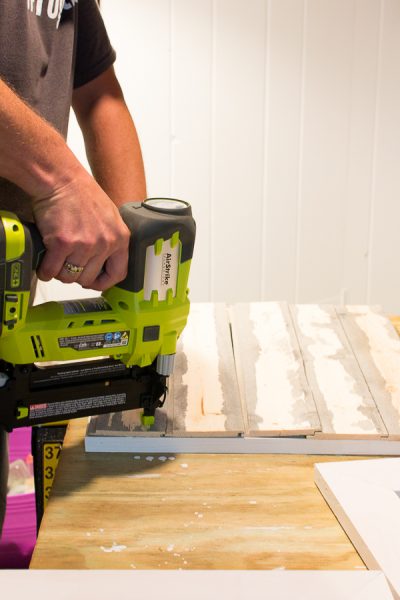 Here you can see the frame put together before painting: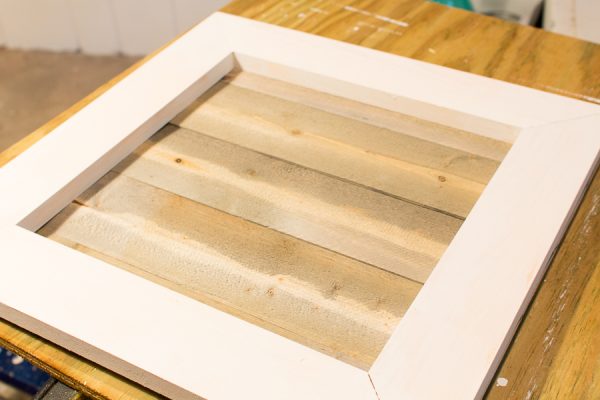 Step 4 – Secure a hook on the back for hanging frame. We used d hooks and made sure they were in exactly the same spot on all the frames, so hanging was easier.
Step 5 – Paint if desired – you could also stain the frame or just paint the frame and leave the weathered shiplap. To tie in with our painted trim we used Magnolia Home's True White in Satin. I had paint leftover from our bedroom makeover and thought it would coordinate nicely with the look of the room.
Step 6 – Carefully line your sea fans up on the painted frames and secure with two nails. We used brass nails. Using two nails prevents the sea fans from moving.
Here you can see a close up: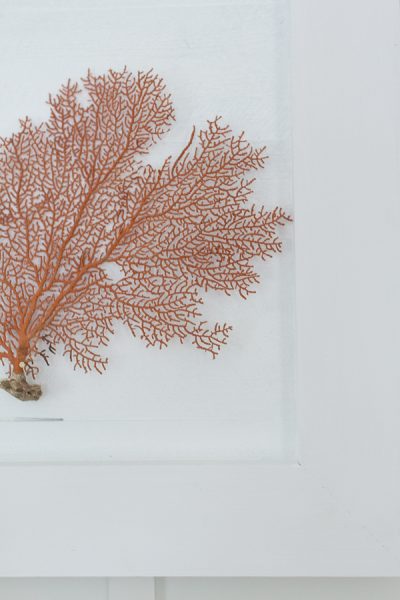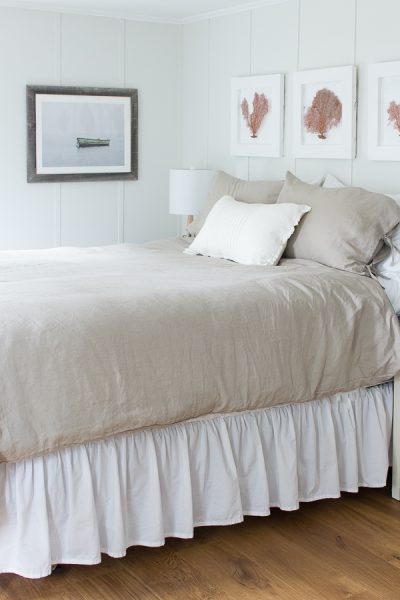 We absolutely love the statement these frames make in our bedroom.
Do you think you'll make your own at home?