Happy Monday! Things around the house have been slow…
The winter weather in spring has me a bit down so I've been spring cleaning and decluttering. I already have 10 donation bags filled. Lightening up makes me feel so much better. Are you doing the same thing?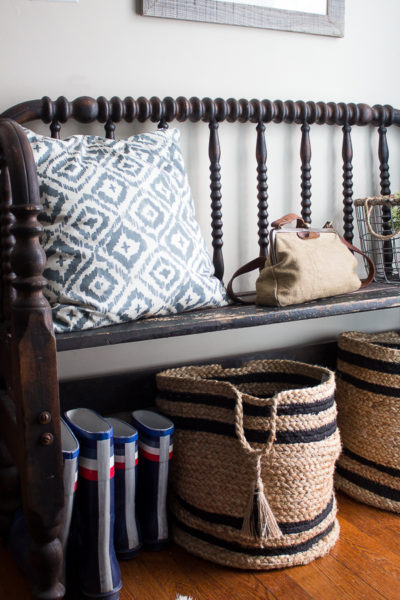 I took these photos last month and realized I hadn't shared them with you yet.
Back in October I propped this Jenny Lind Bed Turned Bench here. I was planning on selling it at my open studio and guess what???
I loved it so much here I didn't want to sell it. I ended up putting a really high price on the tag so I could keep it. Ha! Ha! I know it's hoarder mentality but I am getting rid of lots of other stuff.
You may remember Luke turned this bed into a bench, click here for tutorial.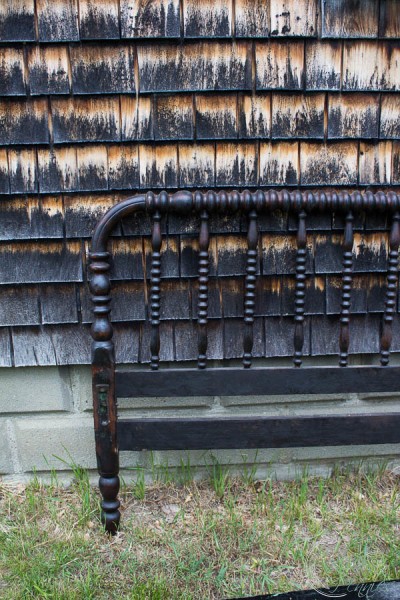 I staged it up on the landing, now where my desk is set up, click here to see the current workspace.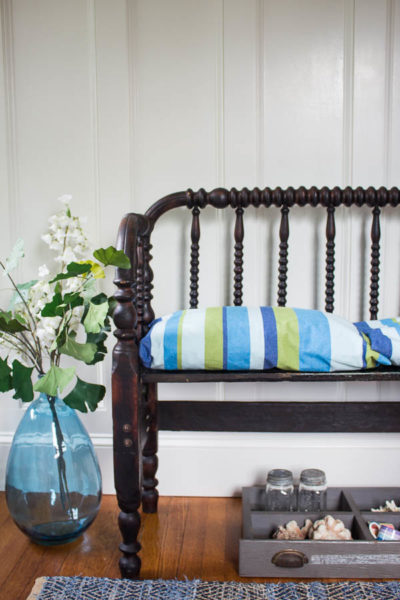 So it fits perfectly right here.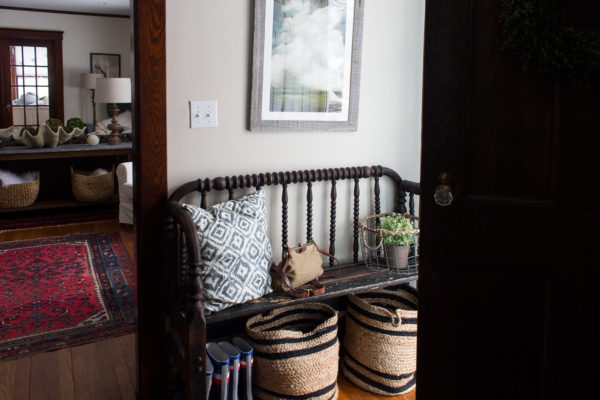 The seat part is actually the bed runners. I love that chippy paint.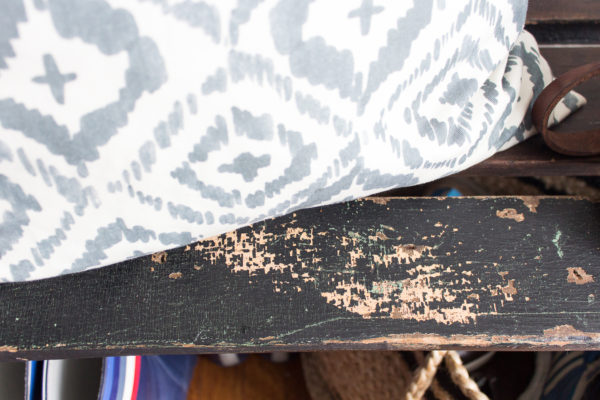 I tucked baskets underneath for added storage. The boys don't always put their shoes in there but trying…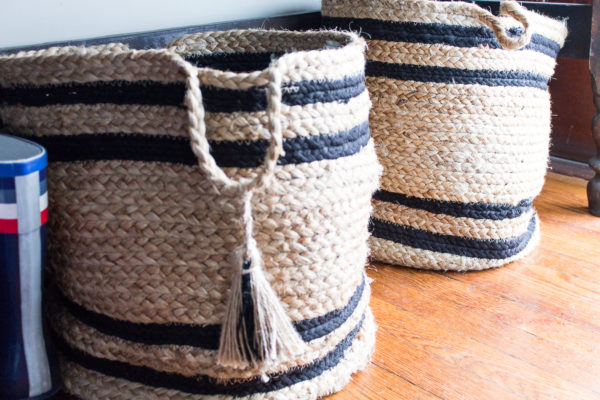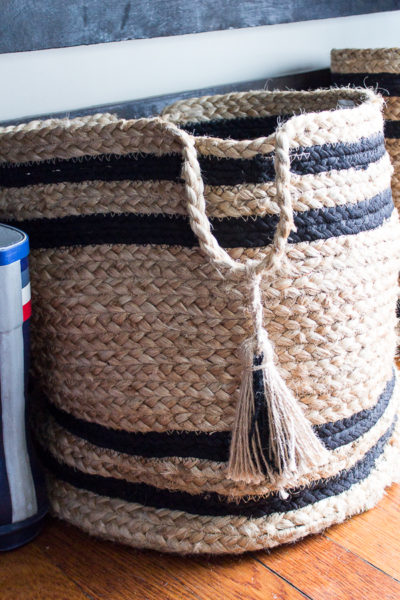 I found these at HomeGoods. They are brilliant and fit quite a few shoes inside but give the appearance of order. I love how the black banding and thread on the tassel picks up the black in the bench.
Alright, back down to the basement for more decluttering and sorting.
Would you have kept the bench too?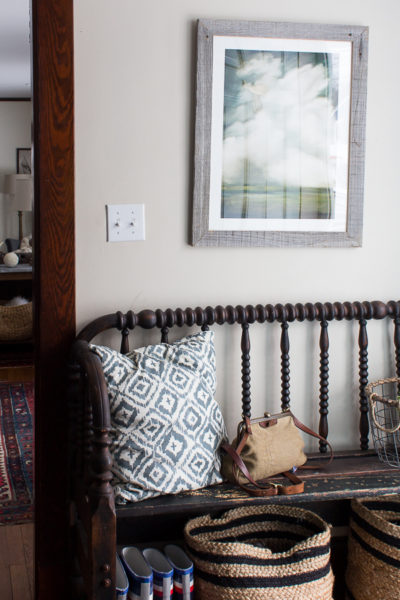 This post also contains affiliate links and I will be compensated if you make a purchase after clicking on my links.
Shop this Look