Can you believe Halloween is less than a week away? I wanted to share how our Halloween entry is looking this year.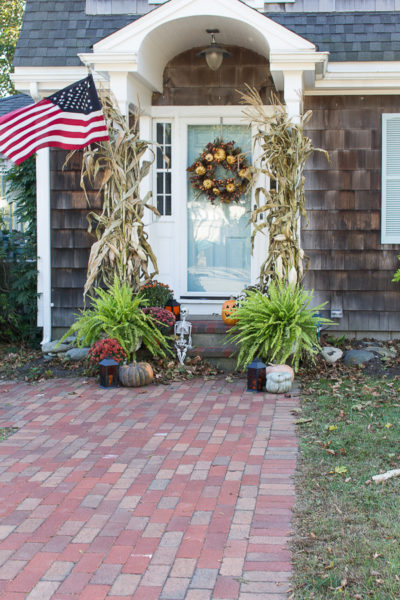 It's a mix of coastal New England and old fashioned Halloween. You may remember I shared some DIYs back in September with the Home Depot's Style challenge. You can see that post here.
We created a spooky witch with one of John's drawings.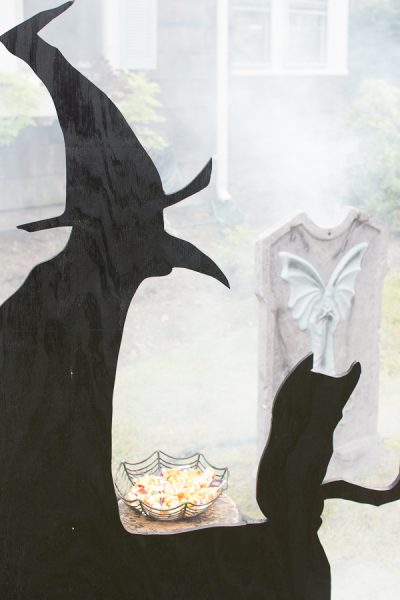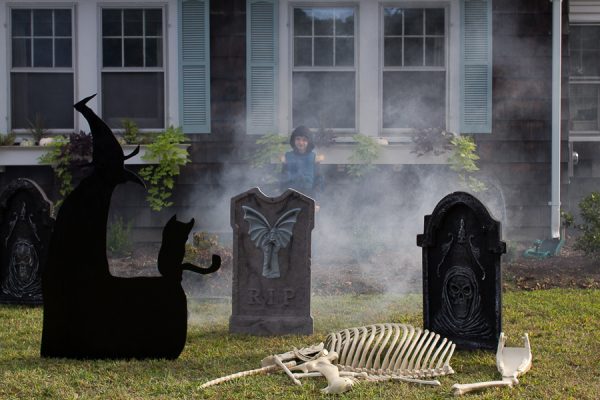 We had so much fun! The kids got dressed up and so did the dogs (well, Max anyway).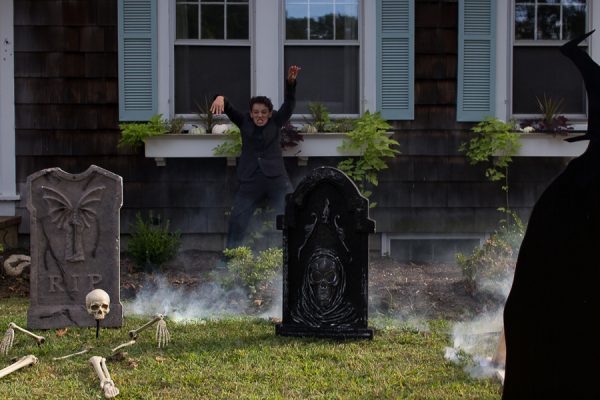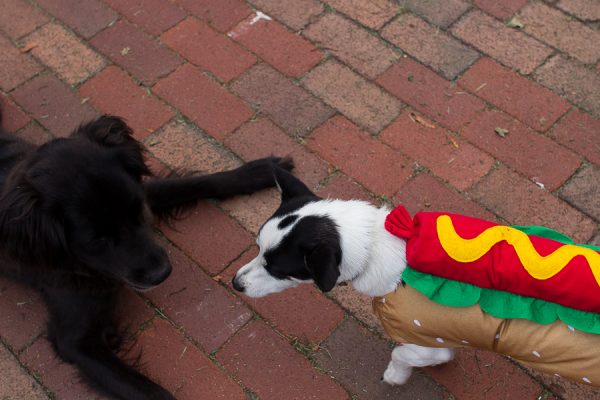 This post contains a few affiliate links for products mentioned.
But we've been busy adding cornstalks and the leaves have been falling so I thought I'd show you what our front entry is looking like now.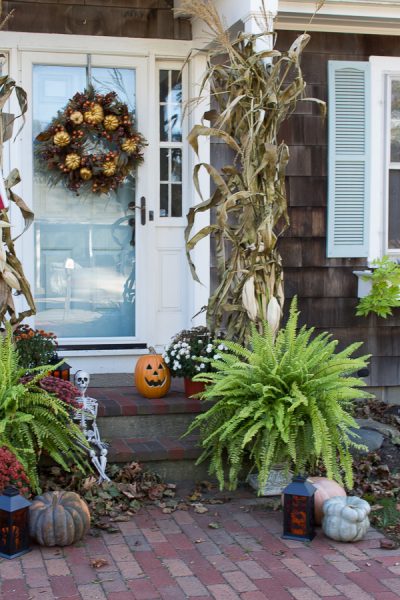 The ferns are still going strong as are the mumms. It's been so warm here in New England. We haven't had a frost yet. We're getting lots of rain this week and hoping that things will clear up for trick or treating in the harbor.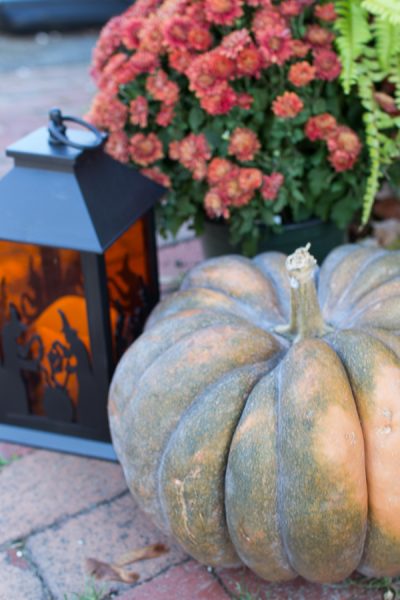 The lanterns
are from Home Depot and so is the carved pumpkin.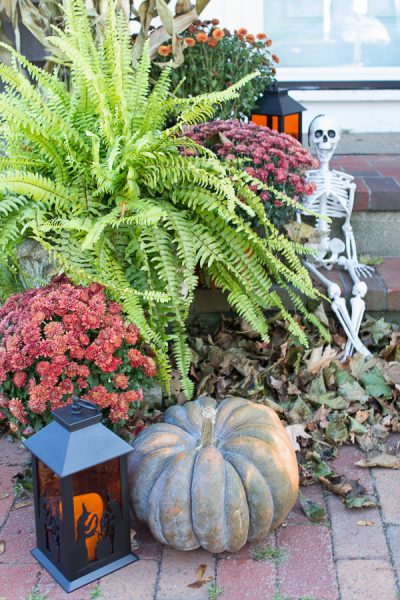 The boys found the skeleton while we were out shopping. I think it was from Michael's. I have to admit he does look super cute on our front steps.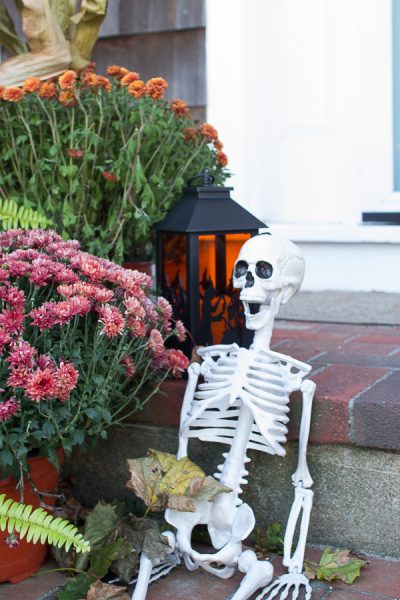 It's almost as if he's laughing.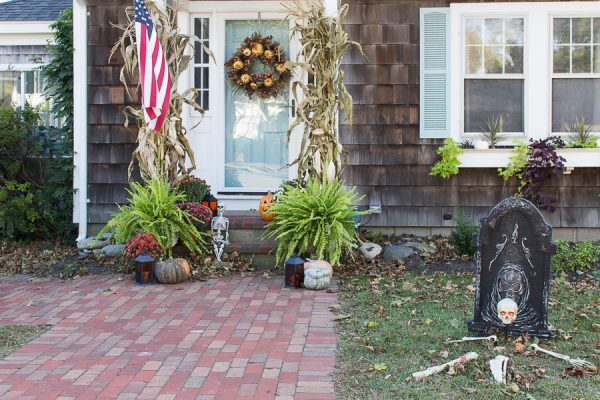 The pumpkin wreath on the door is pretty for Halloween and Thanksgiving – it's by Balsam Hill and I had it up last year too.
The gravestones and skeleton
with light up eyes are also from Home Depot. They look so spooky at night.
I hope this gave you a few simple ideas if you're doing some decorating this week or weekend for Halloween. Ever since I was little it's been a favorite holiday. John's going as Ood and Conor is going to be a robot. He keeps changing his mind. He wanted me to dress up as Wonder Woman but I think I'm just gonna go as their mom. 😉