Happy Monday! This is my new workspace!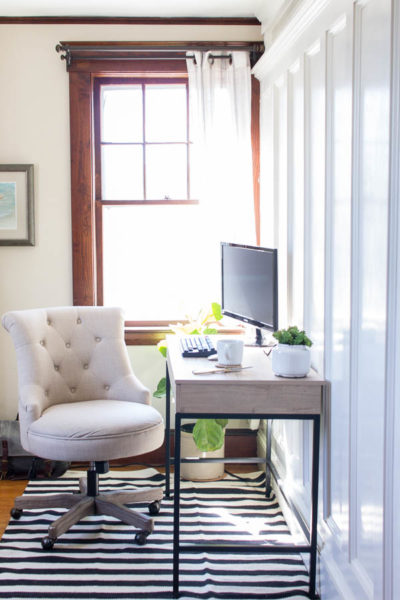 I promised you guys I'd share more about my new modern industrial workspace last week for during our spring home tour, click here if you missed that post.
I realize I just shared my home office back in January after spending a ton of time doing it over. I was sooooooo happy with my home office, but guess who else liked the design???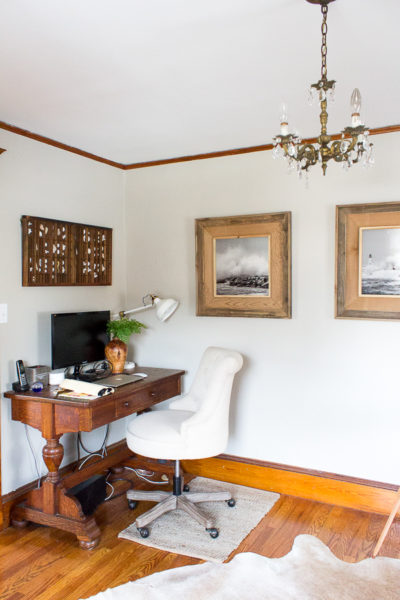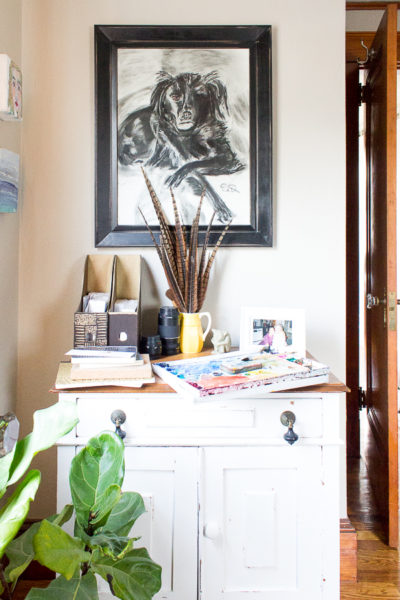 My husband.
My husband was commuting 3+ hours a day and his company offered him the chance to work from home for most of the week. He goes in about once a week now.
I love our home office but I love having my husband home more. Now he can walk the kids to school with me in the morning and be here in case I need to run out for an appointment. We're loving the new set up.
Since being displaced I had my monitor on the dining table and at the counter, but I decided I really needed a space to work.
The landing at the top of the stairs seemed like the best spot.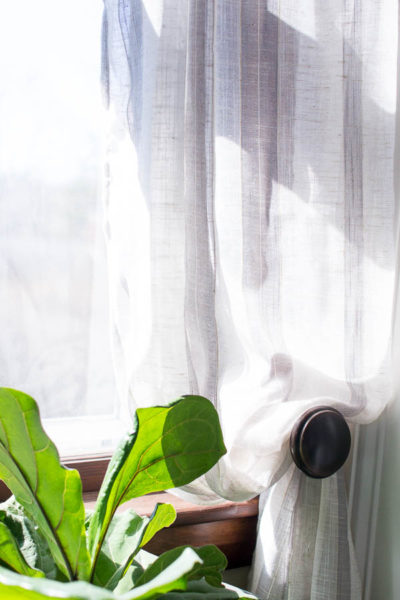 This space gets sun all day! My fiddle leaf fig loves it!
I'm looking forward to the warmer months and throwing these windows open for gentle ocean breezes.
I already had a few elements but I had to buy a few things as well. I moved some stuff out of the office because Luke brought home his chair and some other things.
This post contains affiliate links and I will be compensated if you make a purchase after clicking on my links.
I knew I wanted a modern industrial desk for this space because I thought it would visually take up less room. The other week I shared a few options I was thinking about with you, click here.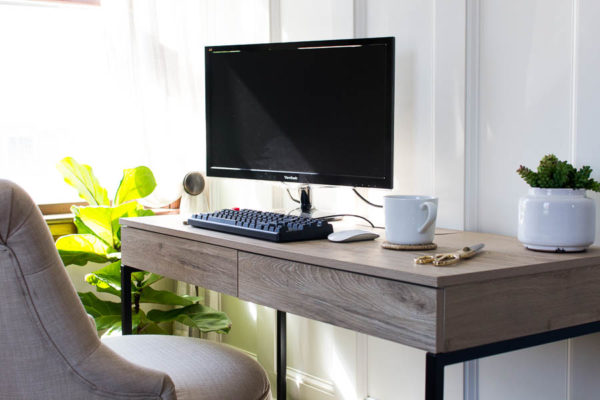 I went with the Darley Writing Desk by Target for several reasons. I love the mix of black metal and the driftwood looking top. I love the washed, weathered wood grain the desk has. This desk is currently $98 – it's on sale – so I thought that was a pretty good price. I liked that there were two drawers to store paperwork, journals and other work materials to keep "mess" off the work surface. I also liked that there is power and USB charing built into the top. I hate seeing loads of cables.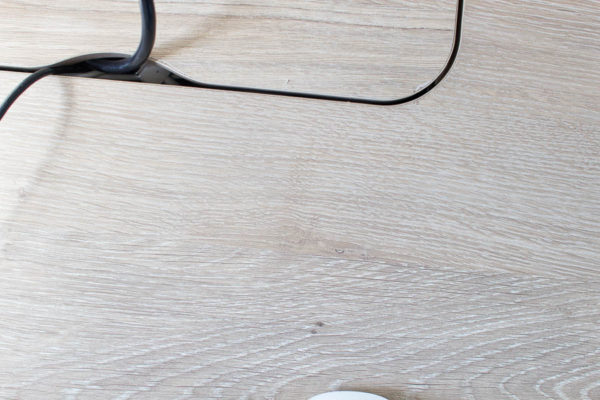 You can see that area of the desk above.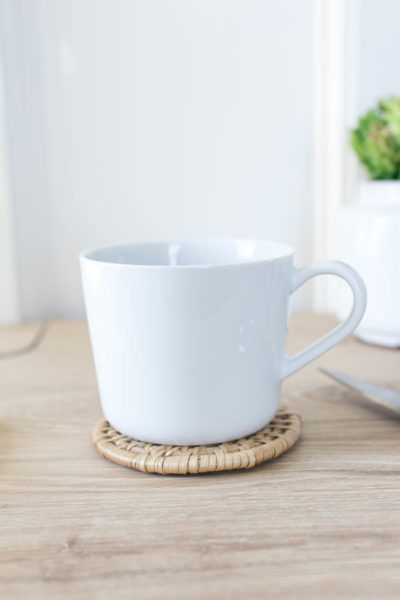 One must always have coffee while working and I'm loving these new mugs from Ikea.
The only draw back to the desk is the wood isn't real, though, so I'll let you know how it stands up. So far it's working nicely and standing up. I'm thinking if it starts showing wear then Luke can build me a new work top onto the metal base.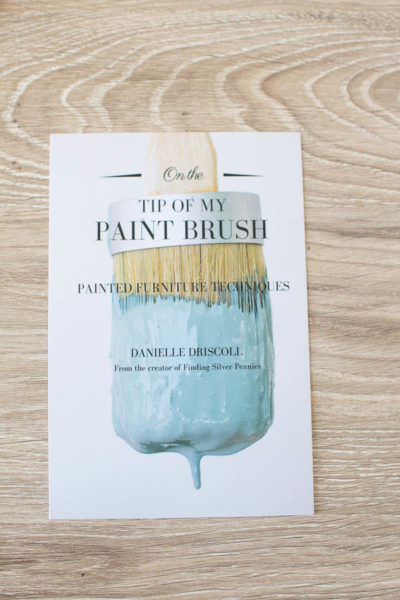 Isn't the faux graining pretty, though?
The chair is so comfy and is from World Market. It's the Elsie Upholstered Office Chair. I love that it's adjustable and gives the look of linen. It's soft and neutral.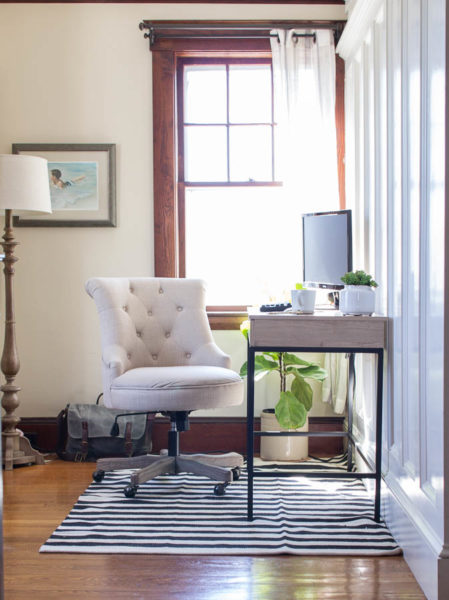 To make the landing feel more like a room and also protect our hardwood floors, I added a black and white striped Cabana rug from HomeGoods, you can find a similar one here.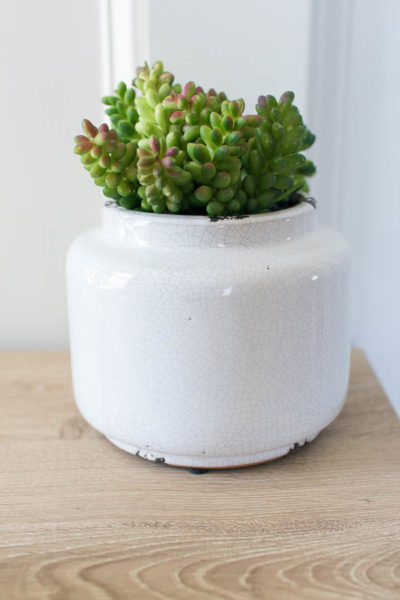 This sweet little plant is faux and adds an extra bit of greenery to the desk. No worries about forgetting to water.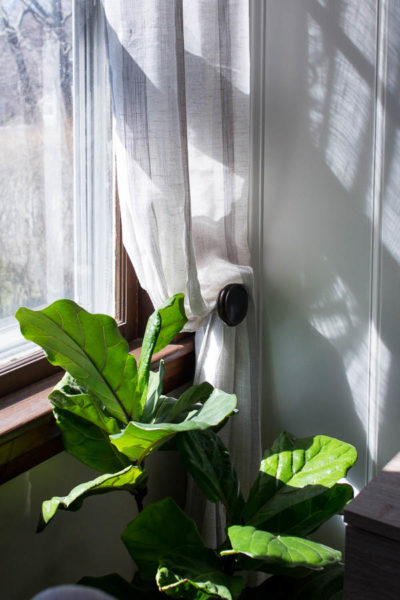 The linen curtains from HomeGoods adds a softness but still allows natural light in.
My fiddle leaf loves it!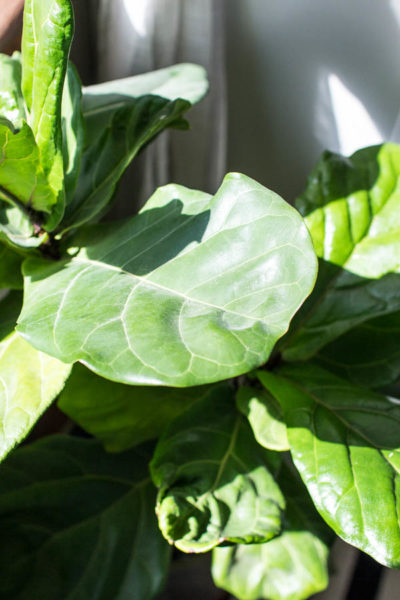 I do have to water this one because it's the real deal. I ordered it online from HomeGoods about two years ago. Yay! I haven't killed it yet!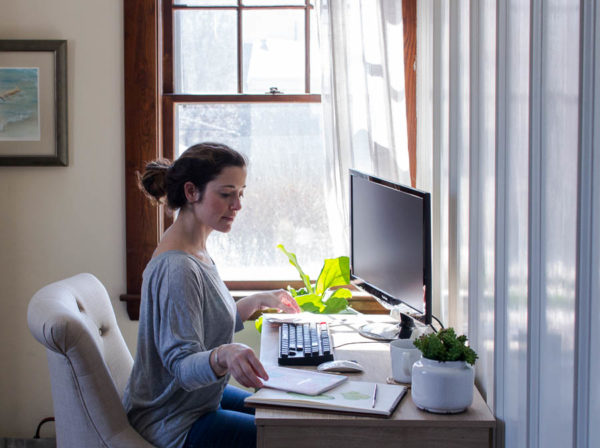 I am so happy with this little workspace of mine. It's great when I'm writing blog posts.
Perfect and neutral for coming up with design ideas and concepts.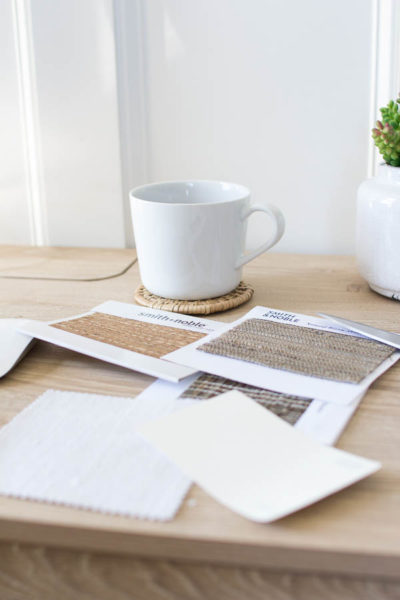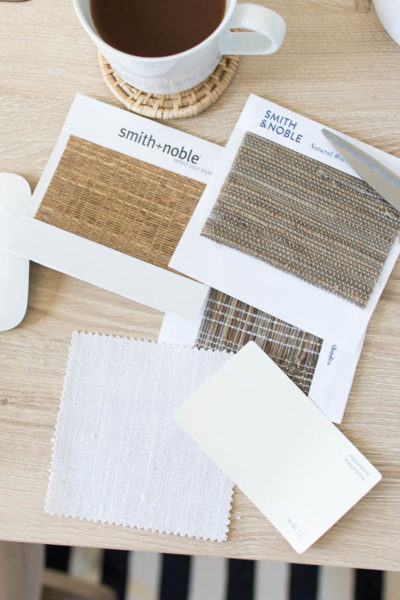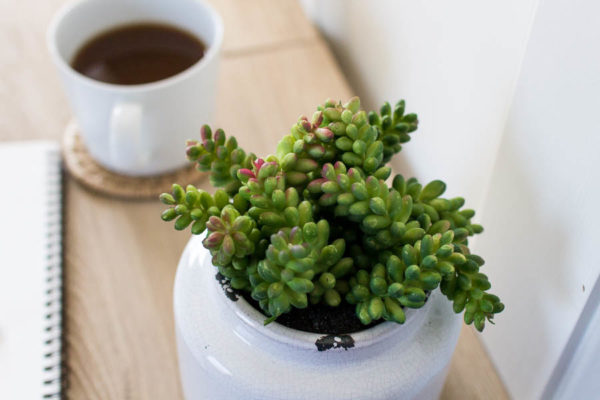 But also plenty of room for watercolor.
I just learned how to paint a Brussels sprout in botanical illustration 😉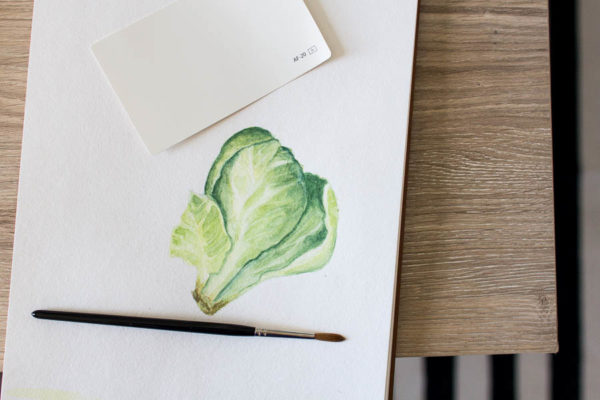 The best part of my new work area is I can wave to Luke who is just across the hall! He peeks out and says hi.
It's nice working so close together now.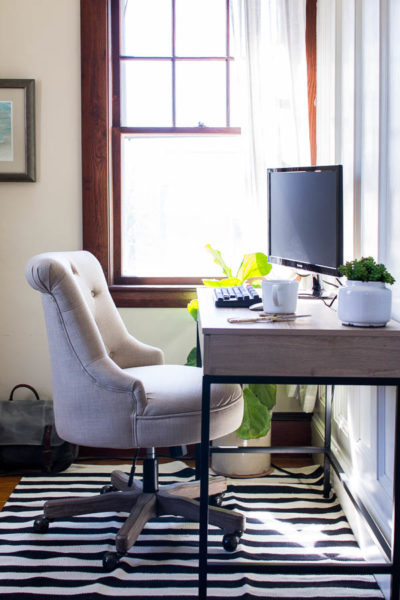 If you're interested in recreating this look, you can shop this post below.
Shop this Post

I hope you like this new space as much as I do!