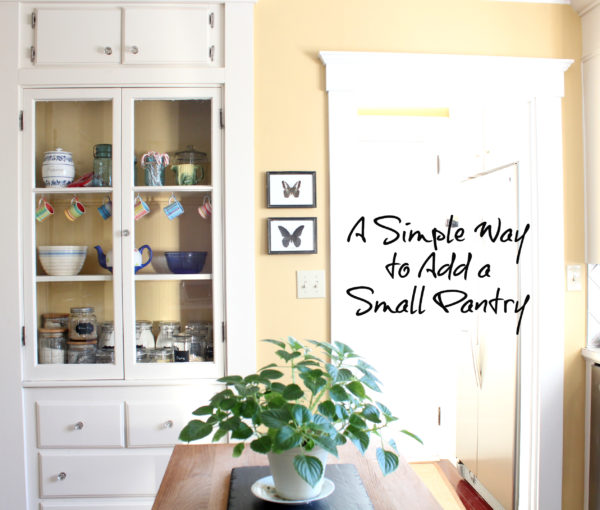 Since moving in, we haven't done much in the kitchen and to be honest we probably won't be painting or any other renovations in here for a while.  I'd like subway tiles and new counters, but the budget just doesn't stretch far enough this year.   In our efforts to be healthier, I've been making many dishes from scratch & with that comes lots of ingredients!  Today, I'm sharing how to add a small pantry to your kitchen.
This is how our cupboards were looking: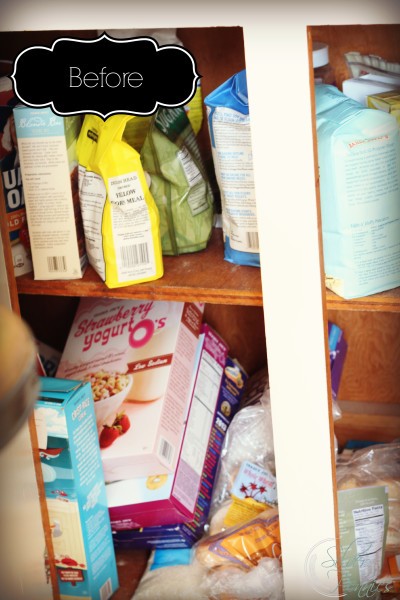 Yikes!  I couldn't find anything when I needed it and sometimes we were buying more of items because we didn't know we already had them.  I was also frustrated with how many jars and packages we had all over the counters.  So it was time to make a pantry in our china cabinet.
This is such a simple, easy and affordable little project.
I got jars from Ikea and Target, which were approximately $5 a piece.  You can even use jars you already have!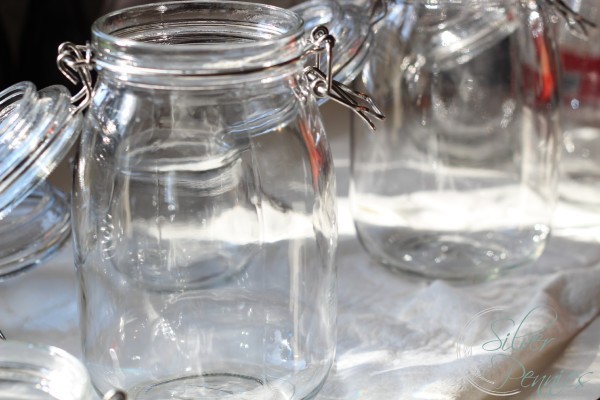 I washed  and dried the jars and filled them with flour, chia seeds, sugar, tea, almond flour… You get the idea.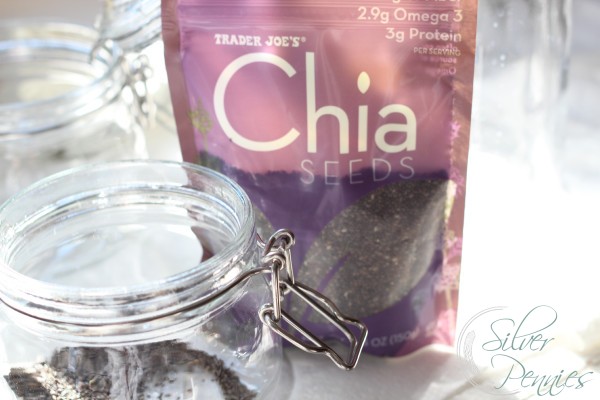 Then I labelled them with fantastic labels that I won from AKA Design's giveaway with Charlie Chalk – their products are soooo great and easy to use.  Write on them with a chalk pen and stick onto the jars.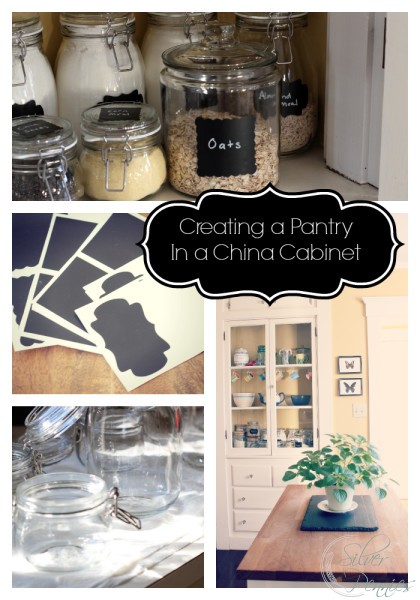 So that is how you create a pantry in your china cabinet in half an hour and for a few bucks!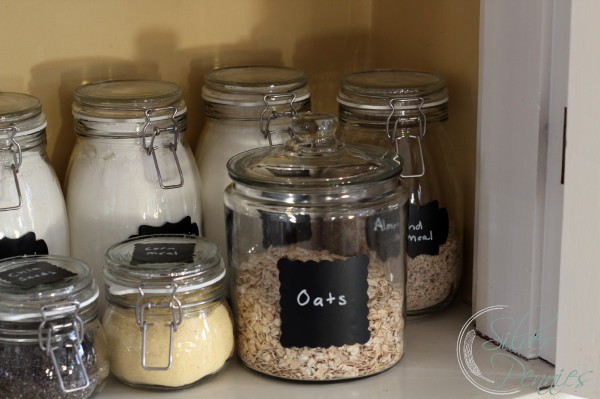 This little project has made such a huge impact in our kitchen.  The cupboard and counters are tidy, which makes me so happy.  I don't know about you but mess everywhere makes me nervous.  Organizing with jars has made baking and cooking so much easier, since now I have the ingredients at my finger tips.  This is how it is looking: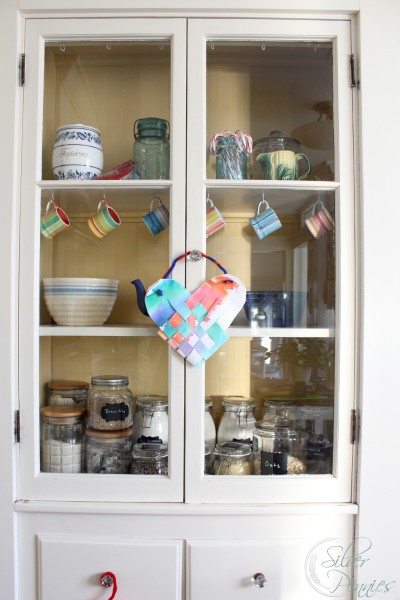 Here is John's contribution to the project – a water color woven heart.  Isn't that sooo pretty?!?  He is 8 today and I really can't believe how quickly my baby is growing up.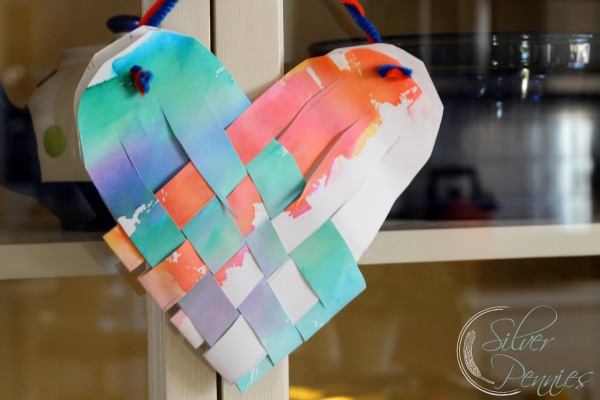 I wish there was a way to stop time and keep them little forever….
Sharing with: