There's something so lovely about old Jenny Lind beds, don't you think?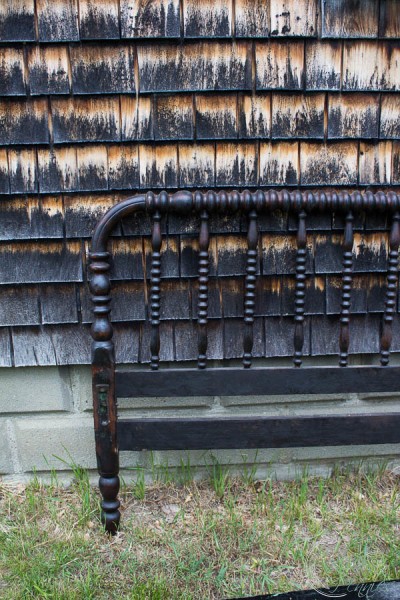 I just love them!  The only problem is the mattress size – a modern day full is different from the antique beds which can be difficult to find and costly to have custom ordered.  So we decided to turn this Jenny Lind bed to a bench.

Read on for the full details on how to do it yourself.
1. Cut the foot end in half.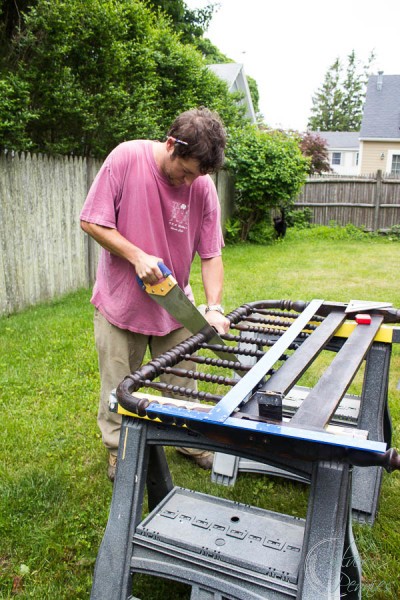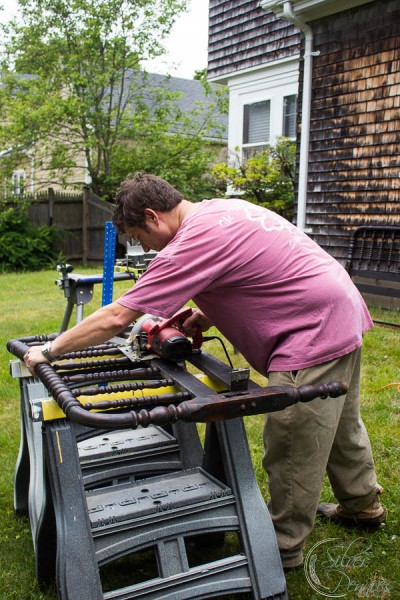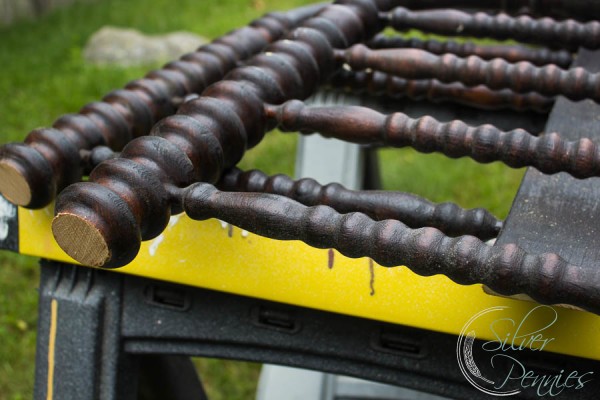 2. Shorten the two halves to the required depth.
3. drill pocket holes on the inside of the sides, in the boards.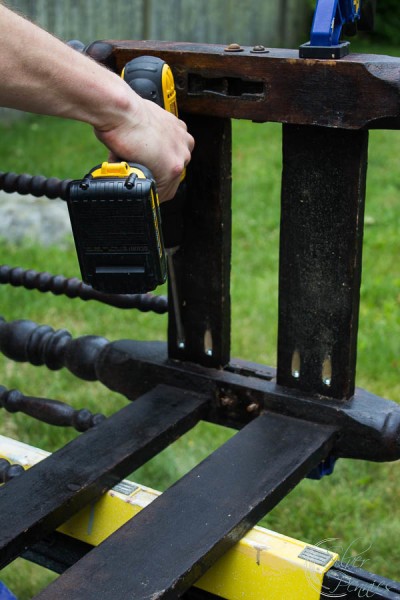 4. attach the sides, using kreg screws, to the back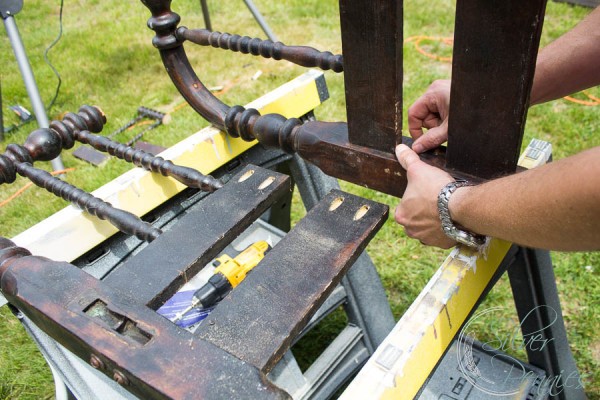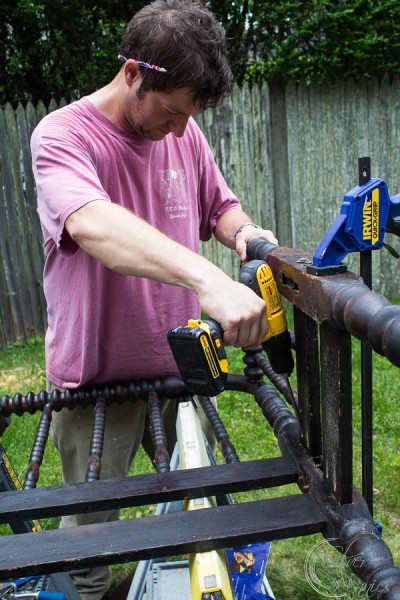 5. Pre drill/counter sink, holes in the back at the top, where the top of the sides hit the back.
6. Use a kreg screw from the back, to screw into the top of the sides.
(5 and 6 are for the dowel part at the top)
 7. Cut the slats to width and length.
8. Position the slats onto the bench, then drill pocket holes on the sides, where the slats are going.
9. Attach the slats with the Kreg screws
10. The cut sides will have bare wood, I used Java Gel Stain by General Finishes on these areas and I used General Finishes' Lamp Black Milk Paint on the end of one of the boards so it looked like this was always a bench.
Here's how it looks finished: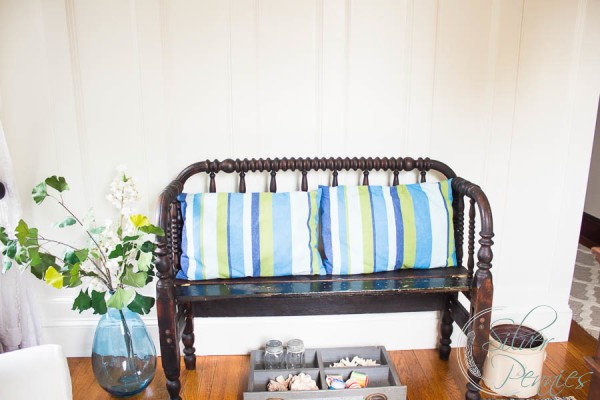 The wood is so lovely on this piece, I couldn't bare to paint it. I also wanted to use all the bits of the beds so we used the sides of the bed to create the seat.  One of the boards had been painted black and had some chippy green paint on it.  I love this about it.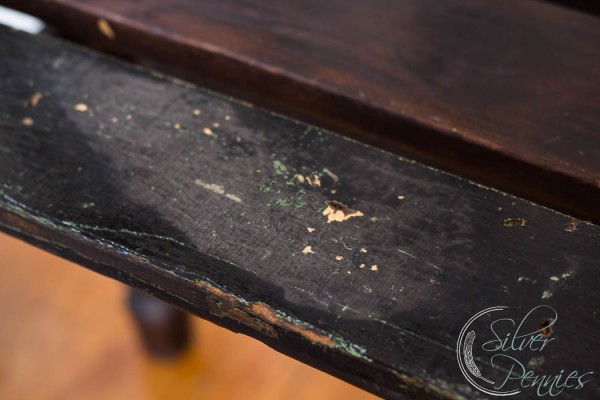 I also really love the rusty bolts.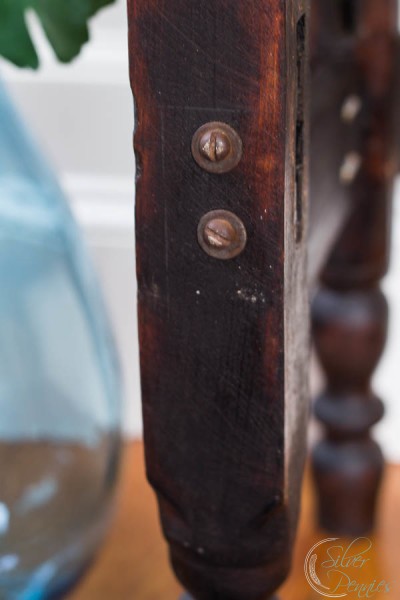 I brought it upstairs and put some striped pillows on top for cushions: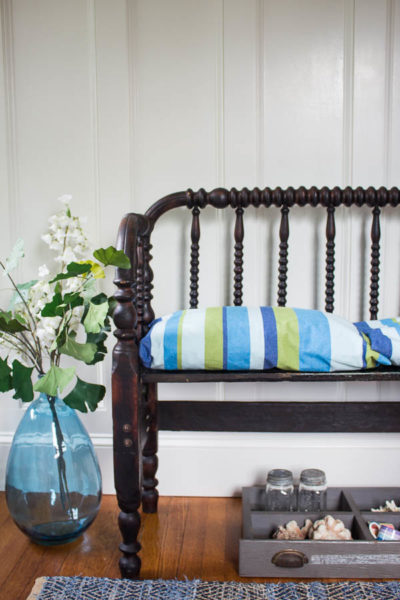 Under the bench is an old drawer turned tray.  I found the drawer at Todd Farm and I'll have a few of them at the Vintage Bazaar (each one is slightly different).  I think they are so lovely and I, of course, love the antique brass pulls.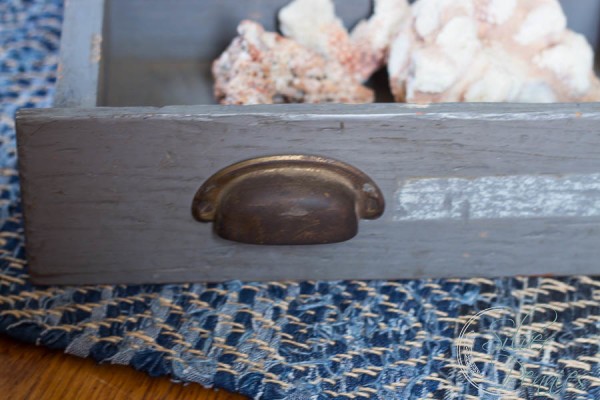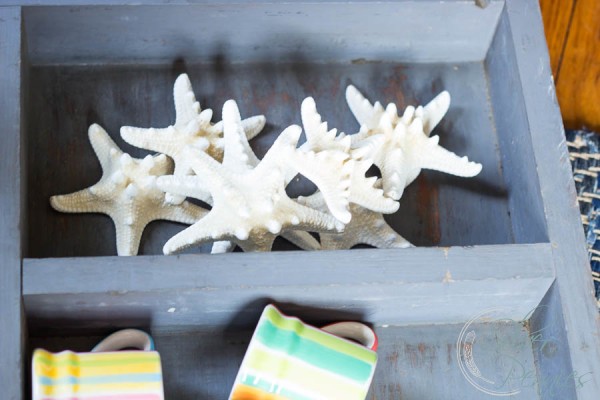 I'm so in love with all the lovely spindles on this bench.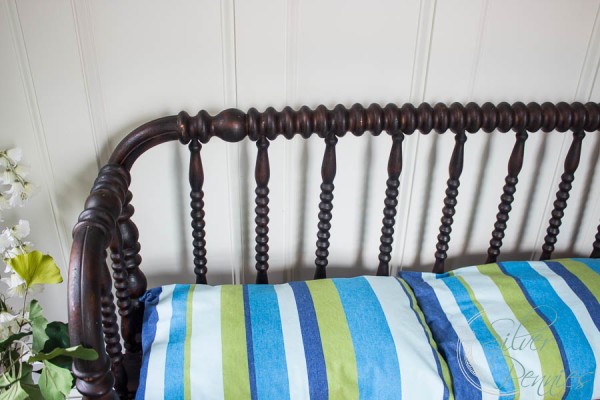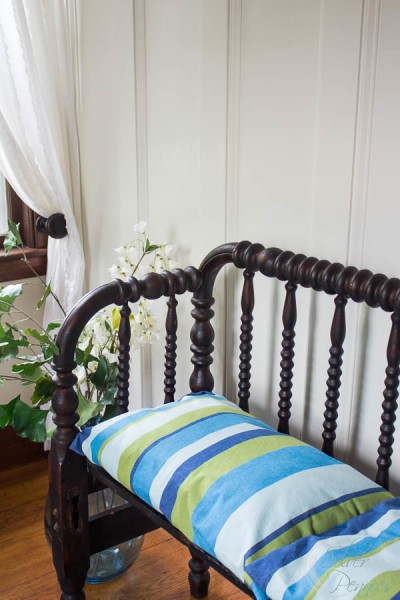 Even without the cushions it is so pretty: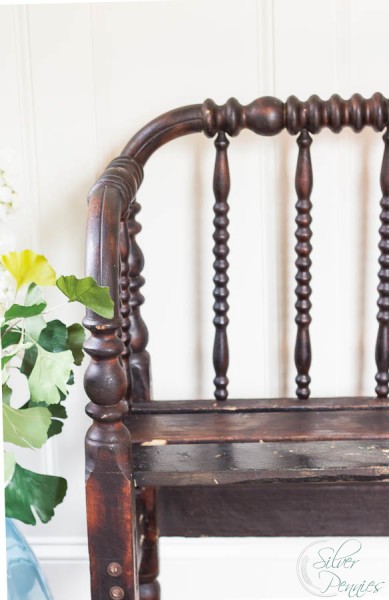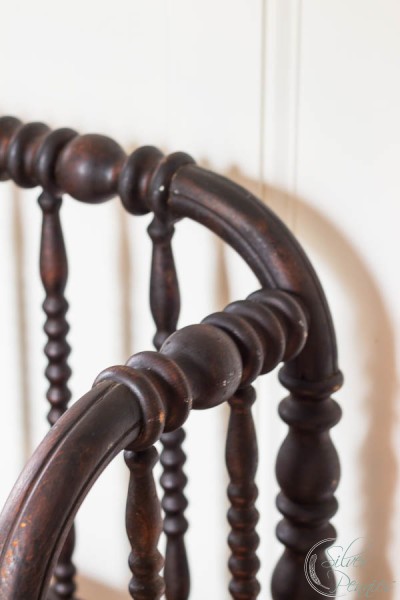 What do you think of our Jenny Lind Bench?  It is perfect for a small entry to pull on your boots or in a little nook to rest for a bit.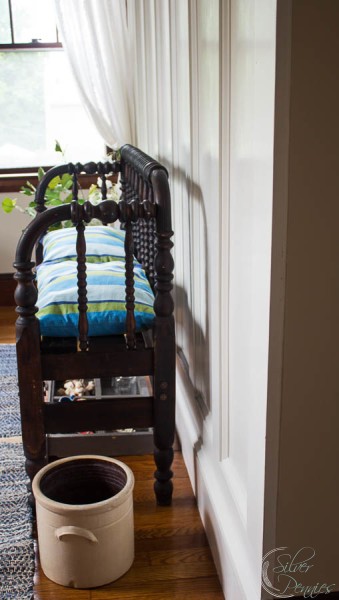 Sharing with: