Welcome to the Christmas Nights Tour! I took part last year and had so much fun. If you're visiting from Maison de Pax, welcome! I'm so glad you're here. If you haven't visited Rachel's beautiful tour make sure to stop by.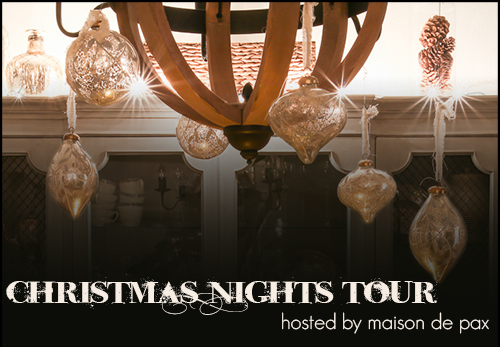 Twinkle, twinkle little light.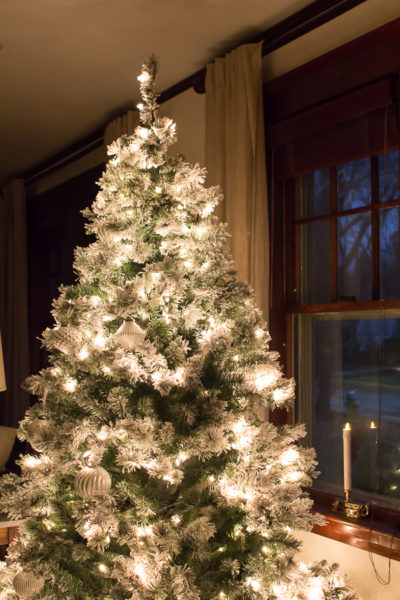 In each fairy light I believe there is magic. How they twinkle just so. Shimmering in the dark.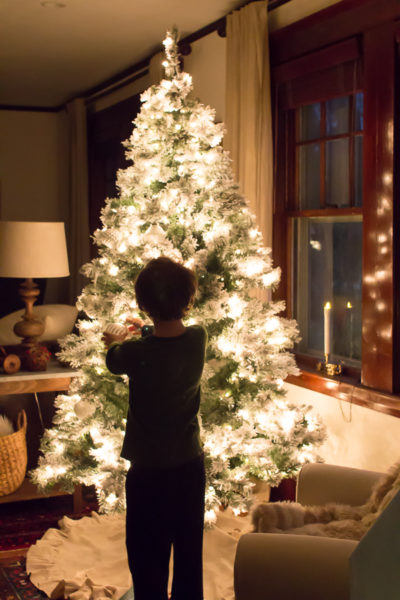 My children feel the same. Watching the glow of the light in our home is mesmerizing. I actually keep the lights on all day.
I'm still very much learning about nighttime photography, so bear with me. The lights look much more beautiful in person but hopefully this gives you an idea. I actually took two lots of photos and got a great tip from my friends Matthew Mead and Kjeld Mahoney, both suggested shooting around 4:30pm when it isn't completely pitch black.
I shared our Christmas Living Room and Christmas Dining Room already, but thought it would be fun for you to see how these room look at night. I took these photos at the time they suggested. It gets dark so early now.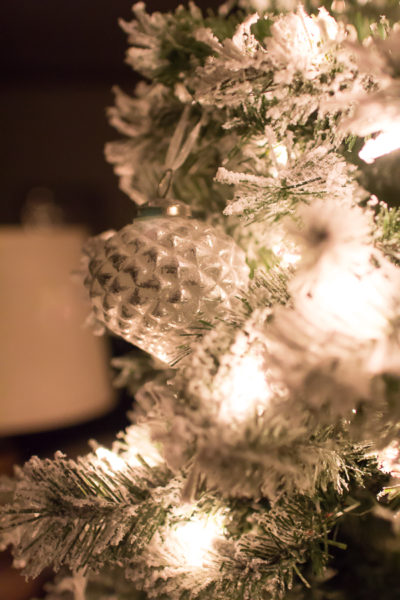 The true meaning of Christmas and the holidays is the light and love we share in our hearts for each other. It isn't the presents or the hectic pace.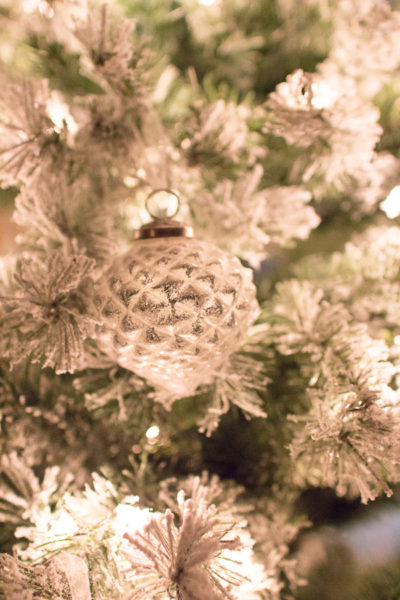 It's the being together. It's the hot chocolate and singing carols. It's watching our most favorite Christmas movies over and over again.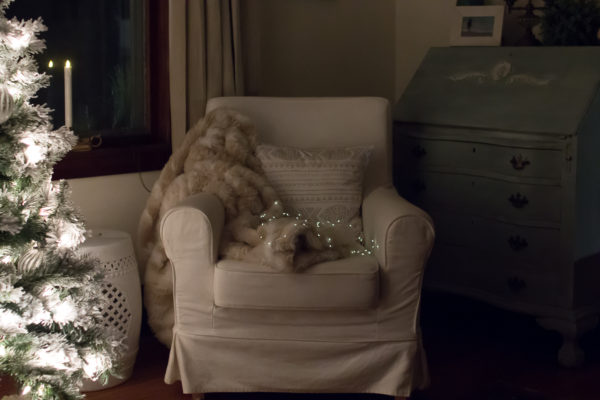 It's believing.
Believing in magic. Believing that love is more powerful than hate. Believing in fairies and Santa.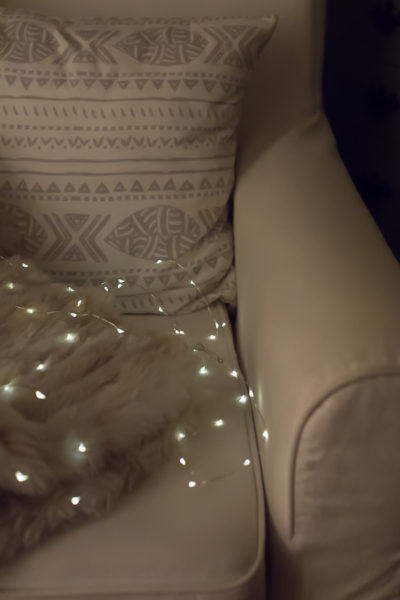 For some reason, these lights reminded me of Tinkerbell, my blog is named after the book Silver Pennies (you need a silver penny to get into FairyLand).
My children still very much believe in the magic of Christmas, and the world, and I hope they never lose this wonder.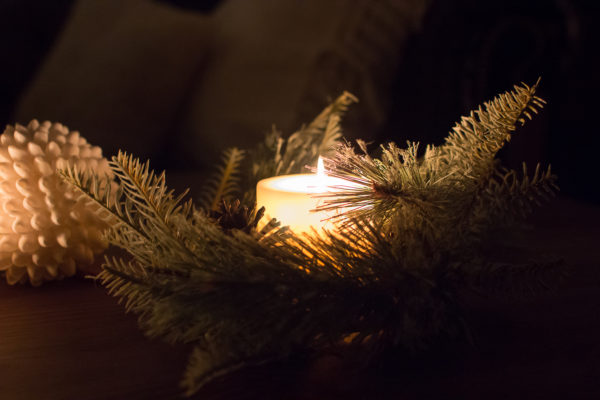 Our home is filled with candles too. I love watching the flickering flames, they are so peaceful and relaxing.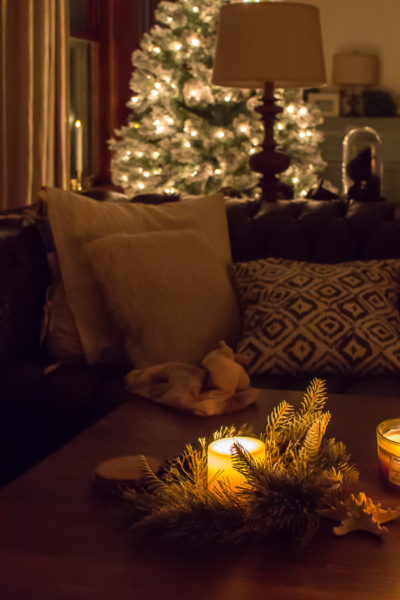 That was our living room. Our dining room is just as warm: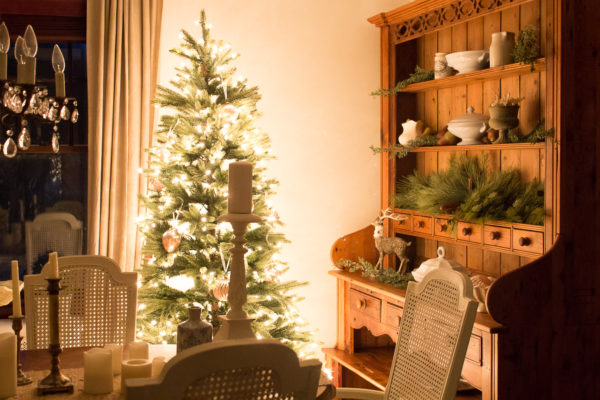 The tree glows in this room and I love how our new Welsh dresser picks up the warmth of the lights.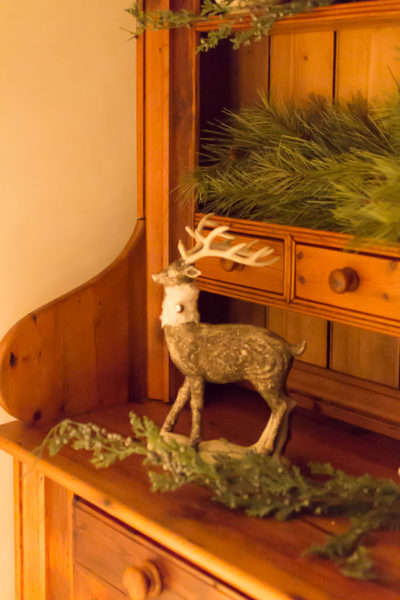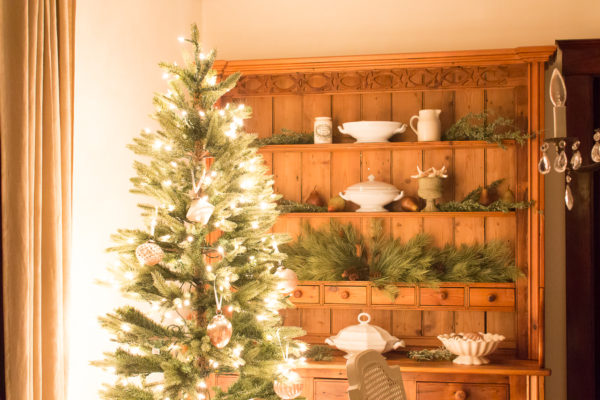 See what I mean?
Magical and whimsical.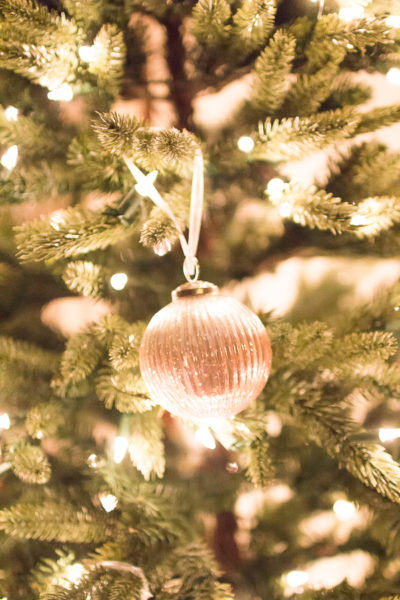 Oh, and here are some more candles. You can see how much I light them as some are burnt way down.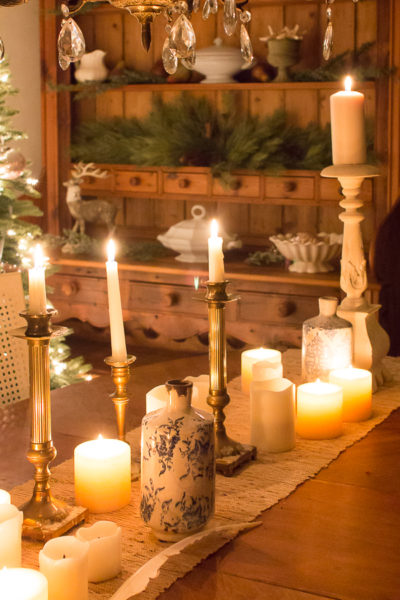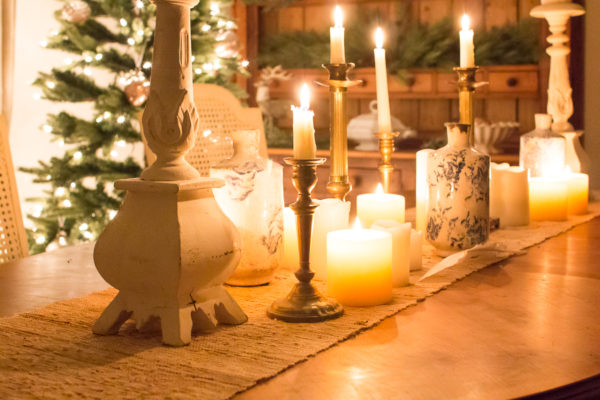 Is there anything better than sipping mulled wine and eating mince pies at Christmas?
I hope each of you have a wonderful Christmas and feel the warmth of lights and the magic that this season brings. From our home to yours.
Oh, and I also wish I could leave all these Christmas lights up year round!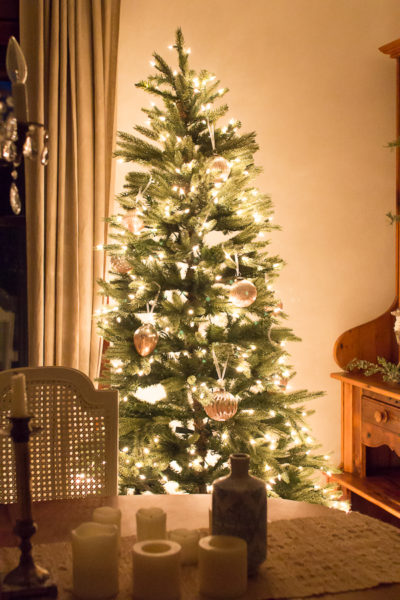 Next up on the tour is my friend Jamie over at So Much Better with Age. I can't wait to see how she's decorated. I mean look at her kitchen – the kitchen of my dreams.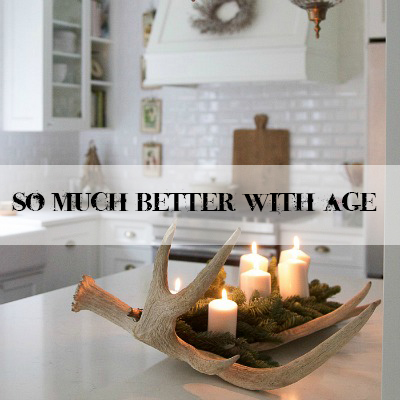 Be sure to join in on social media with #ChristmasNightsTour and visit all my friends below:
MONDAY
Maison de Pax | Finding Silver Pennies | So Much Better With Age | Decor Gold Designs
French Country Cottage | Ella Claire Inspired | Love Grows Wild
TUESDAY
Liz Marie Blog | The Turquoise Home | A Burst of Beautiful | Nina Hendrick Design Co.
Cherished Bliss | Shabbyfufu | Shades of Blue Interiors
WEDNESDAY
Making Home Base | Lindsay Hill Interiors | Zevy Joy | Fox Hollow Cottage
Blesser House | Designthusiasm | TIDBITS
THURSDAY
Place of My Taste | Life on Virginia Street | Sunny Side Up | House by Hoff
Stylehouse Interiors | At Home With the Barkers | Beneath My Heart
FRIDAY
Kelly Elko | The Happy Housie | Setting for Four | Rooms FOR Rent
Thistlewood Farms | Just a Girl and Her Blog | The Wood Grain Cottage