You guys, I'm so excited to share some ideas for John and Conor's bedroom makeover! When we moved into our home they were still quite little and it was nice for them to have smaller rooms, but now they aren't so little. John is now 10 years old and Conor will be 7 in September!  How did they grow up so fast????? Anyway, since we were taking down their ceiling, we might as well take down the faux wall in their bedroom.  As you may remember, in this post I talked about the huge crack in Conor's ceiling and how it was also bowing. Yikes!!!! Not pretty to look at (at all) and also very scary as each year it was getting worse. So I thought I'd share a peek at the ceiling work and also some design inspiration.  Here's my boys' bedroom makeover inspiration!
Okay, here's what it looked like in John's room: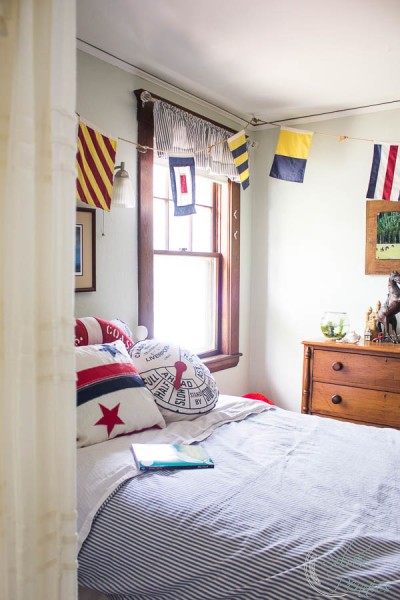 Here you can see a bit of a before & after when we moved in. The boys were sooooo excited about the new house and their "secret" door. John's room was yellow and Conor's was pink.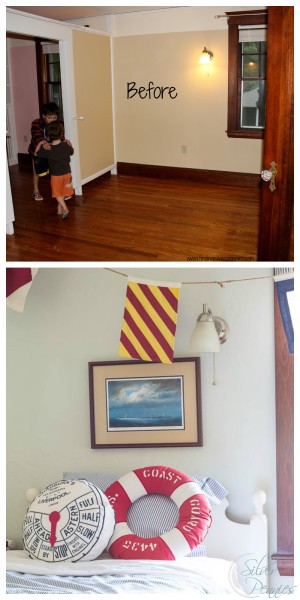 Here you can see Conor's room makeover –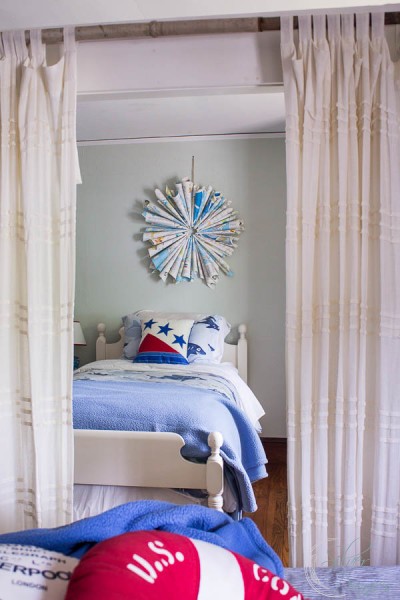 The sailcloth pillows I found down in Martha's Vineyard and they are still going to be in their new bedroom. I'm not giving those up!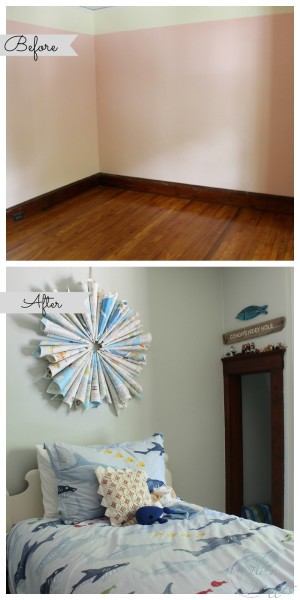 You can see a peek at the original before and after above. He really hated the pink walls and I'll never forget him coming down the stairs at 5am the morning after we moved in crying that he still had pink walls. Those were the first walls we painted in the house and we painted them the weekend we moved in. The color we painted them was the same as his bedroom in our first home. We color matched Farrow and Ball's Pale Powder with Benjamin Moore paint. You can see how it looked in his first room here: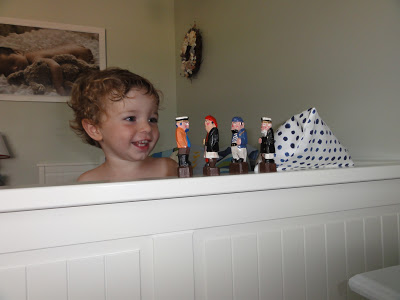 He still has these little sailors and the daybed is now in the playroom.
I've decided to change the color of this room to Simply White, Benjamin Moore's color the year. I have this color in our sunroom and the stencil in our guest room, click here to read more about that color in our home. This is a favorite white because it has some warmth. I always felt like the green of the Pale Powder clashed a little with the dark wood trim in their room. I think the white will look rich with the dark woodwork.
Do you guys want to see some demo / renovation photos?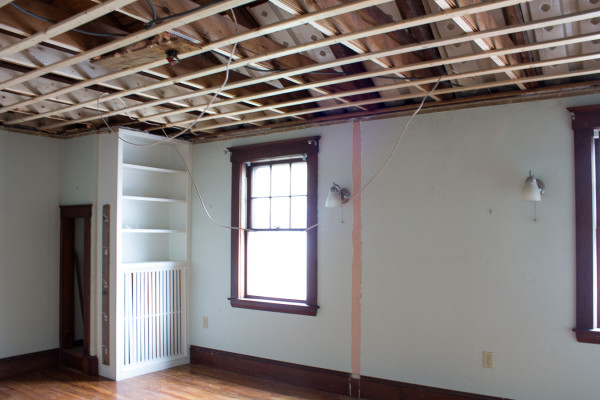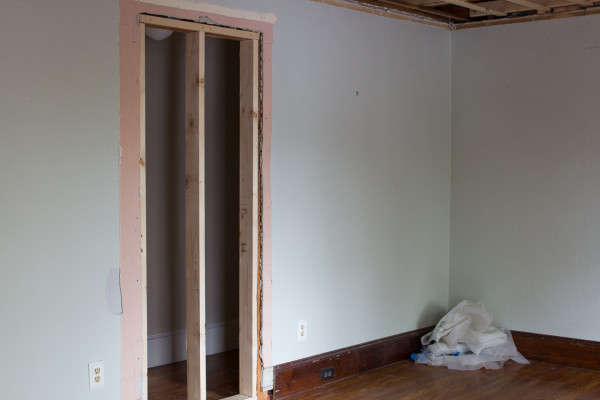 The doorway into Conor's room got walled off.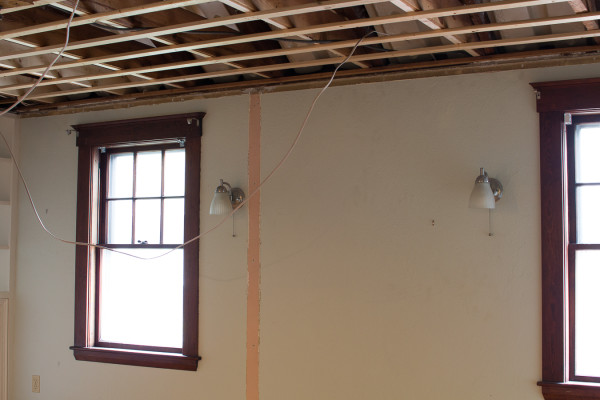 That pink line of paint is where the original faux wall was between their rooms. Can you see how much bigger the space is now?
The wall came down and John was sooooo upset. He hates change and was so mad at me despite knowing this was happening. I felt so bad but I knew the larger room was going to look so much better.
I also knew their room would feel brighter and have better air flow.
Here it is with the blue board: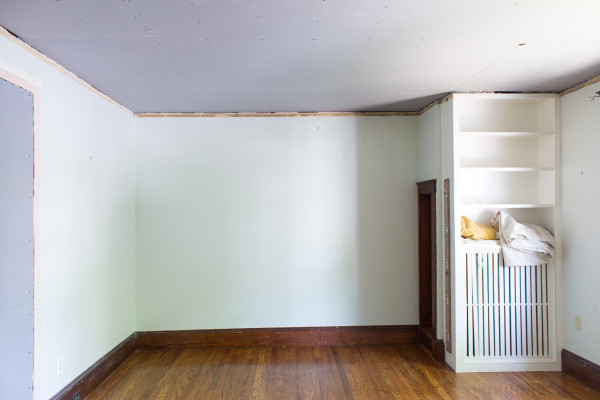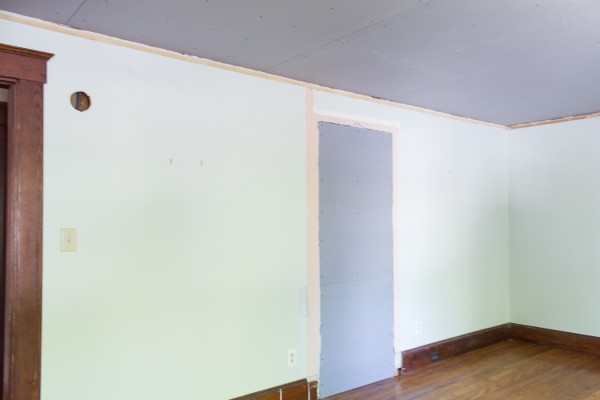 This is now the BIGGEST bedroom in our home. It is bigger than the master. This was actually the original master in our home. The kids like their new big room.
Here is my inspiration for a grown up modern coastal bedroom makeover: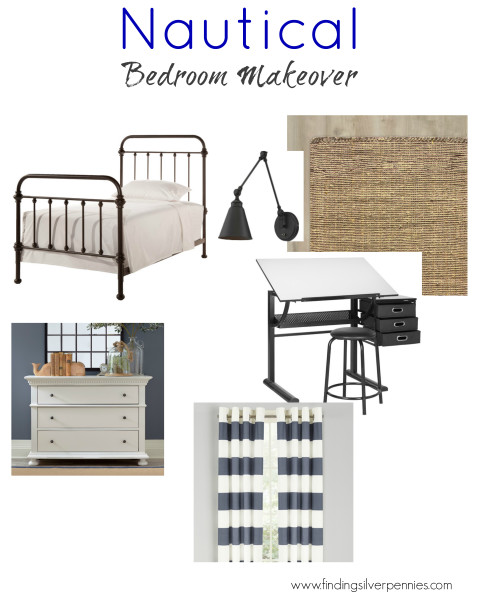 I've searched high and low for vintage metal beds. Can we talk about how hard it is to find matching metal twin beds? I knew I wanted to change out the boys white beds which are cute and cottagey but I felt like metal beds would make more of a statement. I liked the idea of cool metal with creamy white walls. I found the perfect and affordable ones from Wayfair.
Note: Some of the links in this post are affiliate links, which allows me to make a small commission from your purchase, but your purchase price stays the same. Thank you for helping support our blog!
I fell head over heels for the Fulton twin beds. They are a great price point and very sturdy. The boys LOVE them and I can't wait to show them to you in their bedroom. They are AWESOME and look as good as imagined. The oil rubbed bronze and curved details of the metal look just like an antique.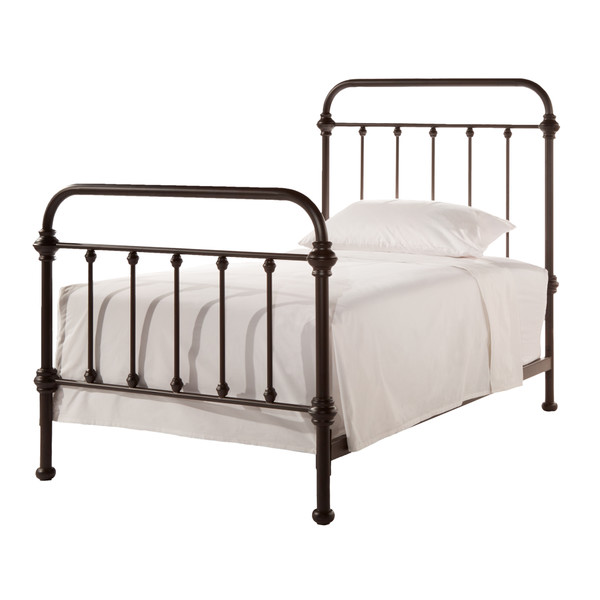 Nothing says coastal living to me like a jute rug. Jute has come a LONG way. Before I found sea grass and jute scratchy and was hesitant about looking into this for their room. Previously they had scatter rugs. John had rag rugs in his room and Conor had an indoor outdoor Dash & Albert but it was tiny. Since the room is sooooo long we needed a rug that was ground it. This rug from Wayfair is so soft underfoot and is hand woven. Don't you love that nice texture?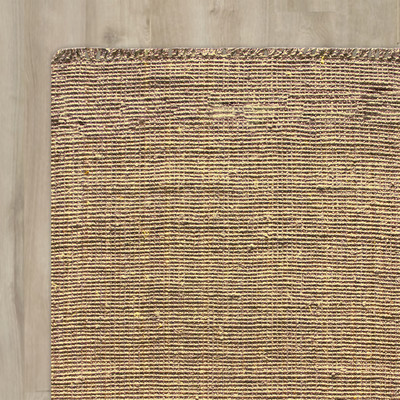 The boys had desks in the playroom but we decided to move all the desks around the house and I took John's back and I think we're gonna sell Conor's old school house desk in an open studio (which was going to be in the spring but I ran out of time, so now it will be in the fall). Anyway, I wanted something that would look great, would be good for drawing and homework and that both boys would love. John loves modern while Conor loves vintage. This desk and stool set by Safavieh seemed like the perfect choice to tick all the boxes: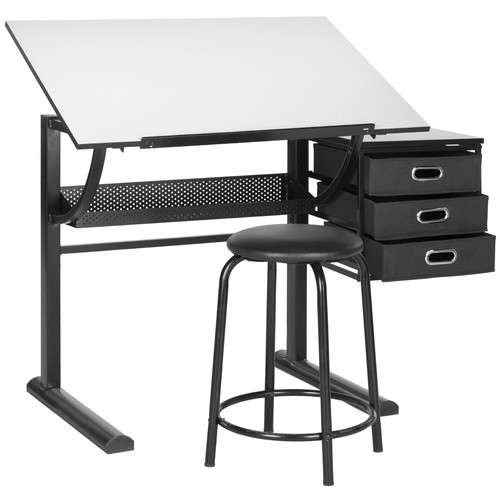 All coastal bedroom needs stripes and I love the look of these.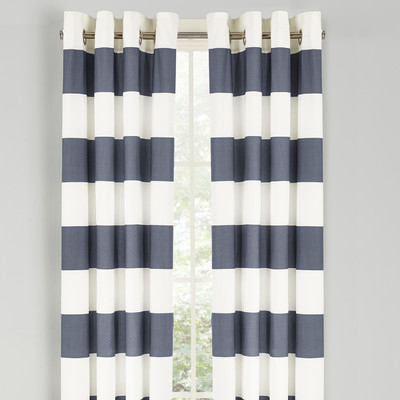 They currently have valances but I think long curtains might make a big grown up statement in their new space. I'm still hanging things and deciding on some of the smaller design elements.
There will be a few DIYs in here too and I think this DIY Rustic American Flag I shared the other week will end up in the room. The boys really like it and it has special meaning with their daddy becoming a citizen.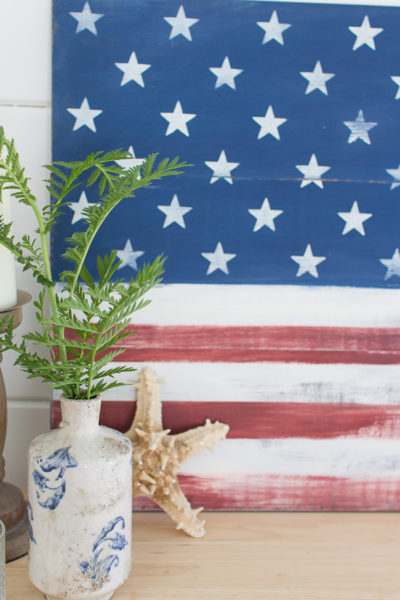 So their bedroom is going to have an industrial, modern, coastal look. I can't wait to share more with you soon but wanted to share some of our progress so far. Hoping to share more next month 😉 Since they're off for the summer I'm trying to spend LOADS of quality time with them – swimming, exploring and being creative away from the computer. I know you guys understand that.