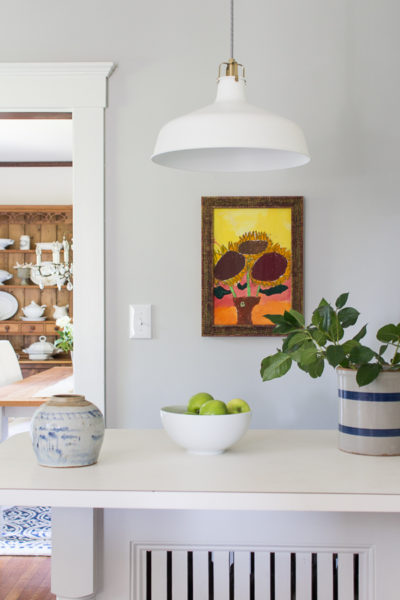 I love the art of children.
There's something about it.
Something so beautiful and free.
My boys are little artists. They both do art at school and they take classes down at Little House of Arts in Scituate Harbor.
I'm so inspired by their art. They've been bringing home such lovely pieces that I thought it would be fun to have their beautiful paintings and drawings professional framed.
Custom frames and mattes do so much!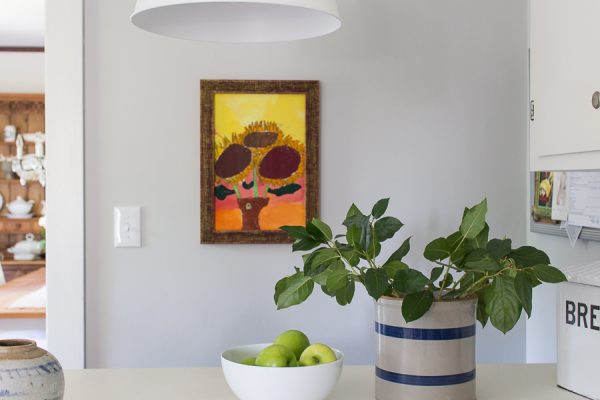 This post contains affiliate links. I will receive a percentage of the sale if you make a purchase after clicking on the link.
A few weeks ago I brought four pieces of art to Michael's to be framed.
I was so impressed by all the frames, mounts and options Michael's had in their custom framing department.
The first one I want to share with you is these gorgeous sunflowers Conor painted for me.
He did this in school and it's watercolor and crayon.
It is so special because we plant a bunch of sunflowers together each summer, they are Conor's sunflowers. This was hanging in the Scituate Spring for the Arts Show and I knew when I saw it we had to frame it! Conor was so excited that I wanted to hang his pretty painting!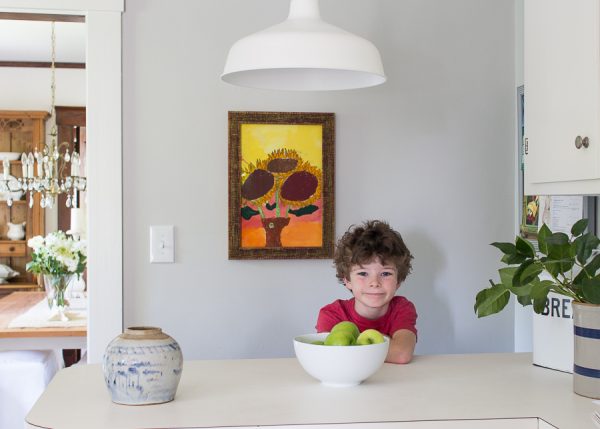 Not the best photo of him. I snapped this on Saturday when he really just wanted to go play video games. Sigh.
I decided on this fun frame from Michael's.
It has a reddish stain on it and also looks like pencil marks scratched across it.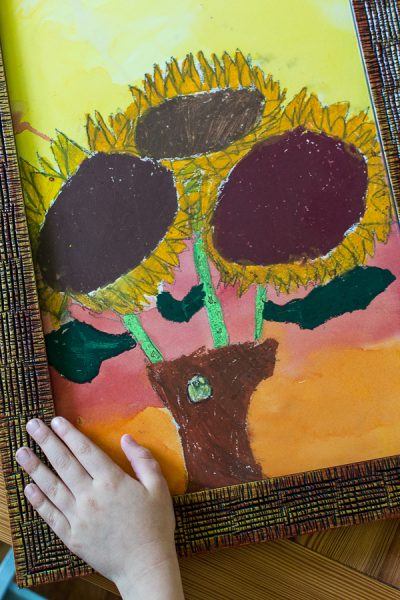 I thought it looked like how a child would draw a frame in a picture. It looks whimsical and different to me.
I thought the red would pop against the gray.
For this piece I had it mounted on board rather than doing a matte and I opted for the anti glare glass. I'm so glad I did!
I had Conor sign the back with a black sharpie.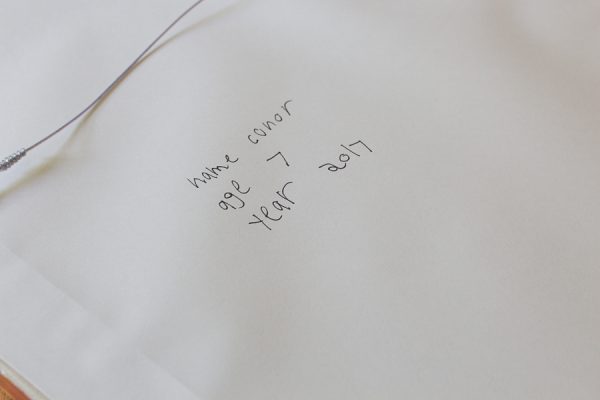 I thought as years go by we might forget when he did this. I actually had them sign each one on the back 😉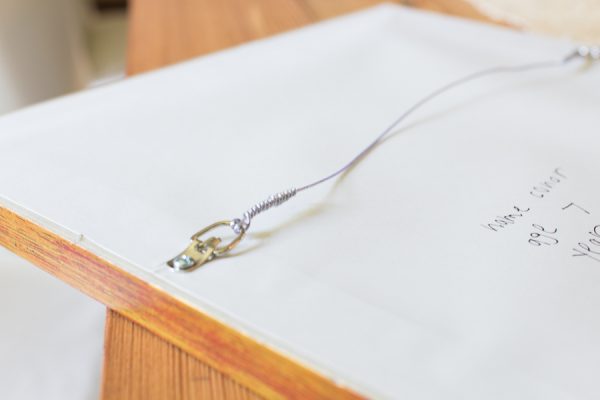 It looks perfect in our kitchen against the gray walls.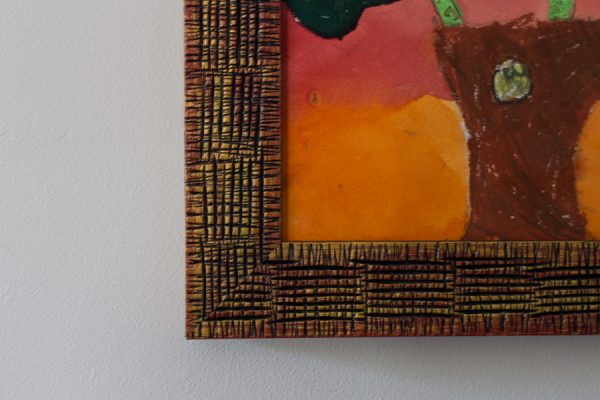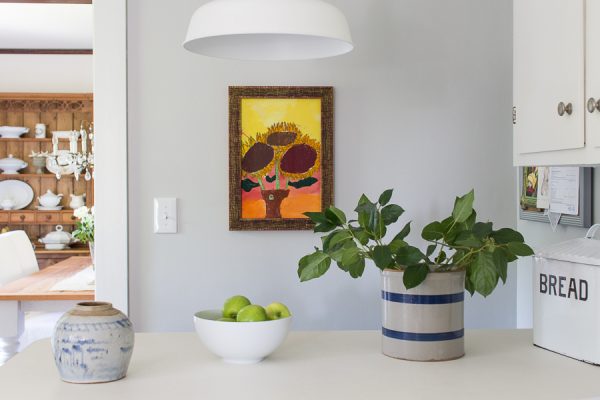 Doesn't it look pretty?
I also had John's charcoal owl framed. He did it at Little House of Arts in the winter and I had it just stuck to the wall with mounting putty. You may remember that I had it in this post.
Well, it looks AMAZING now framed and matted.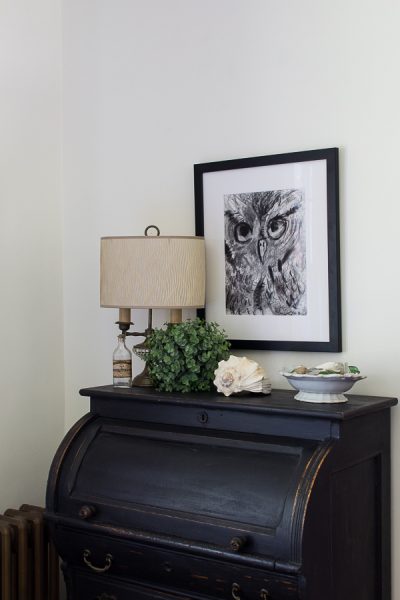 I opted for a simple black wooden frame and white matte. I did the anti glare glass.
John's excited to have it hanging in the living room properly!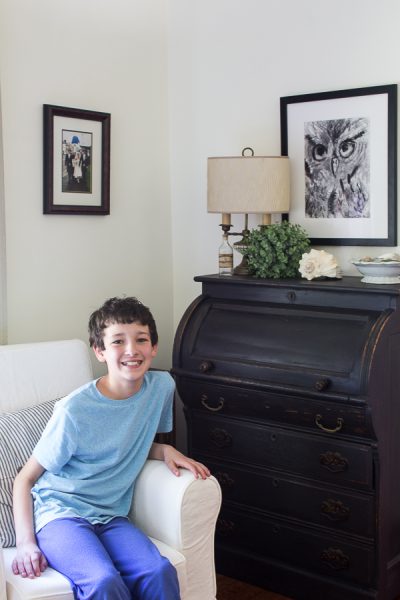 It makes such a statement here: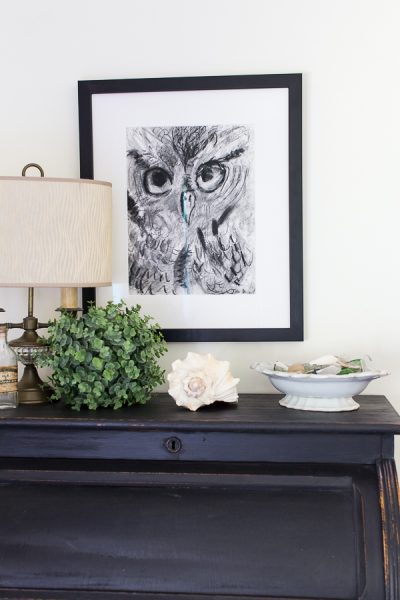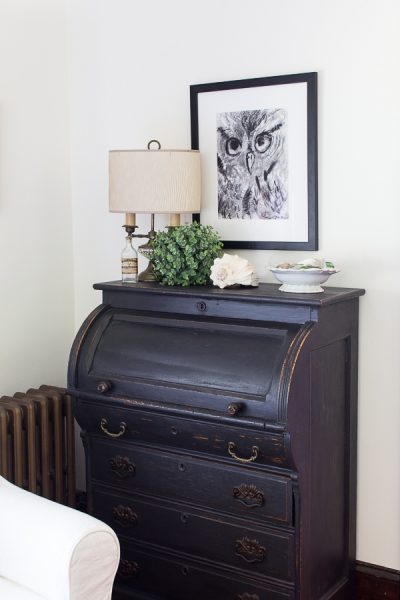 We hung the other two pieces of art up in the boys' bedroom.
I haven't made any changes to their room since last year when we did it over.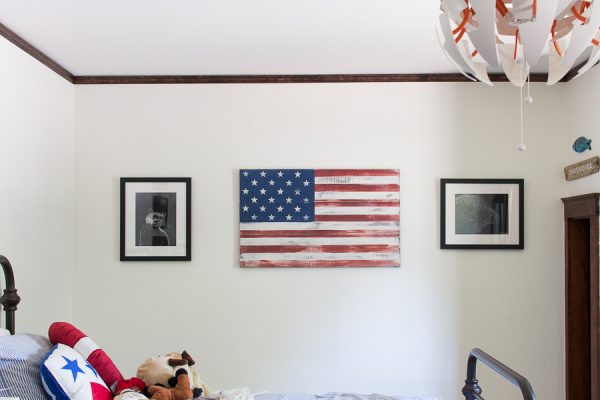 We hung them on either side of the DIY american flag I created last year.
On the left is a panda that Conor did and on the right an eagle John did.
They are done with chalk on black paper.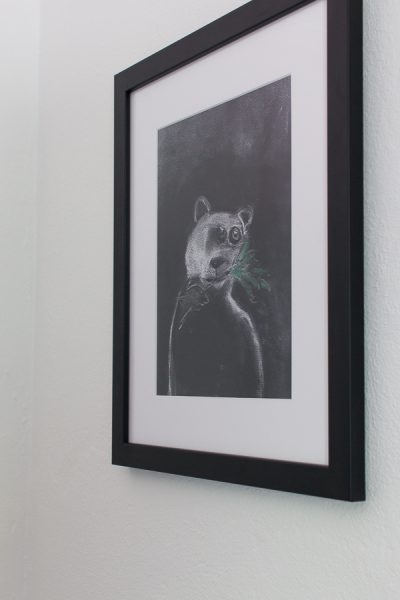 I didn't do the anti glare on these but I wish I had. They are the same frames as the owl.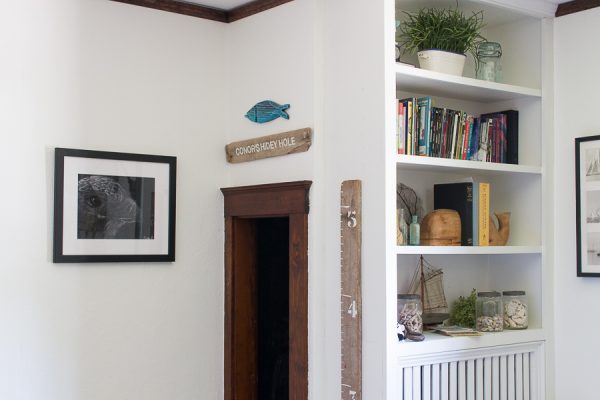 Prior to this we've framed their work with frames from Ikea and Christmas Tree Shop.
There are lots in the playroom which was just too messy to photograph this weekend.
Maybe one day….
This dragon is just framed in a frame from Christmas Tree Shop.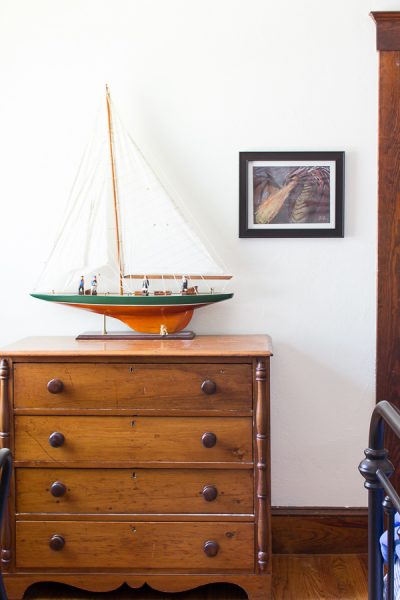 I think the professional framing and matting adds so much to their artwork.
Why You Should Frame Your Kids' Artwork
It protects it! If your child has done a masterpiece in watercolor, it's at risk of getting ruined if it gets wet. Over time paper can get ripped or torn.
Your child's artwork is an extension of them. It's their heart and soul on a piece of paper.
It's a one of a kind masterpiece.
The art of children adds so much life to a room. A whimsical interpretation of flowers, animals or landscapes is perfect in every home.
But….
The NUMBER ONE REASON is:
It will make them feel just as special as they are!
My mom still frames my artwork, my watercolors. I know I'm not a child. I'm a 40 year old, but it still makes me feel so good to see my artwork hanging up in my parents' home.
There is an artist in all of us, no matter how old we are.
Since taking art classes I'm realizing this. EVERY painting I see in class is equally beautiful.
We are all artists.
If you frame your children's art they might believe in themselves.
I know that framing is expensive,
BUT
believing in oneself and creativity is priceless.
Telling someone you love them and their creativity. Makes them keep going and want to create more.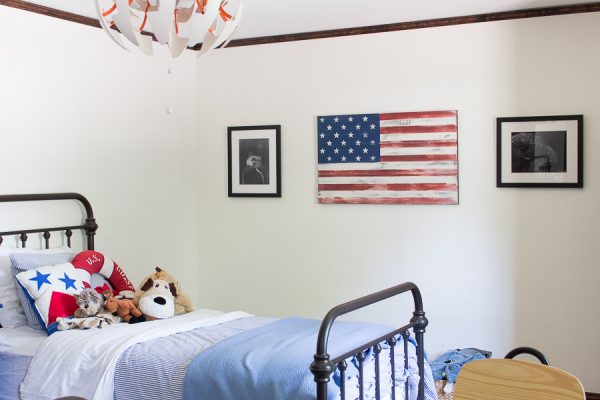 If you like creating our with your children, you might like to try these Abstract Saltwash canvases we did last summer: