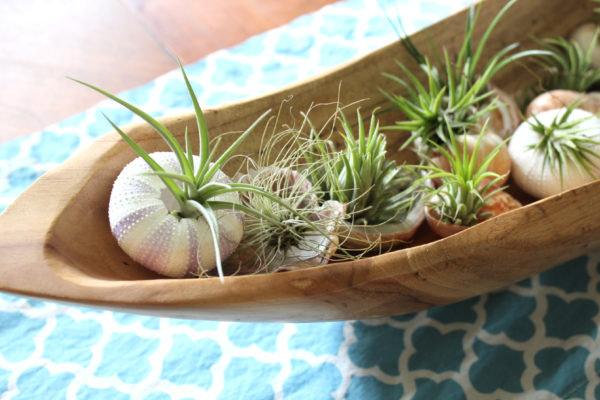 I love air plants….
Especially when they are in sweet little shells.  You all know how much I love shells….
I love collecting them at the beach, but we don't always get beautiful ones here in Scituate.  We often find mussels or clams, not sea urchins or starfish.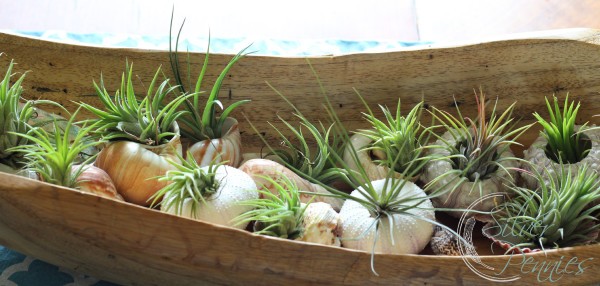 I have my air plants in shells sputnik sea urchins, purple sea urchins, snail shells and abalone shells.  I love how the smooth texture of the shell plays against these spiky plants.
The best part for me is I don't really have a green thumb and these plants are so easy to look after.
They are pretty on a mantel, propped on a book on side table, on your desk or in a bowl!  I love how they bring that easy, breezy feeling to any room.  It is like you're room is ready for summer!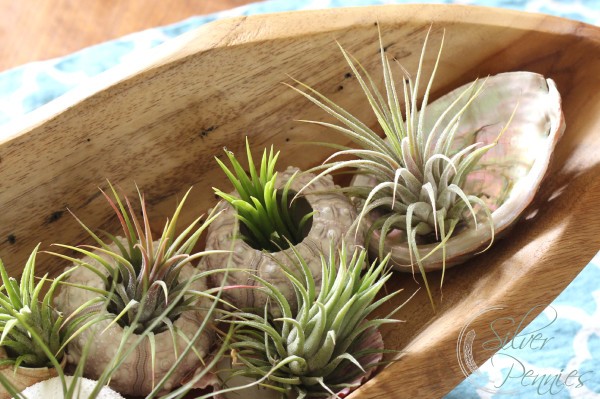 In addition to my painted furniture, painted oars and driftwood sailboats, I'll be selling these sweet little air plants in shells at my upcoming Open Studio this Sunday.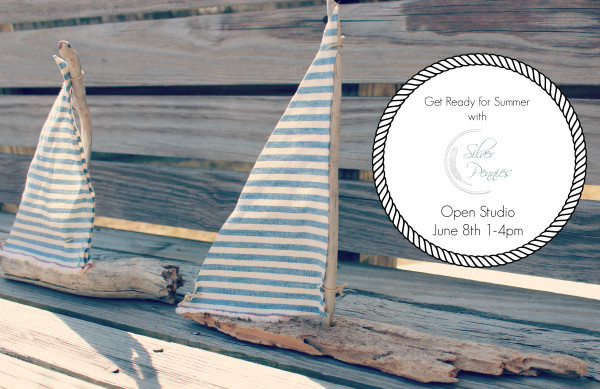 Part of me is hoping I don't sell all of them as I like how they look on my dining table –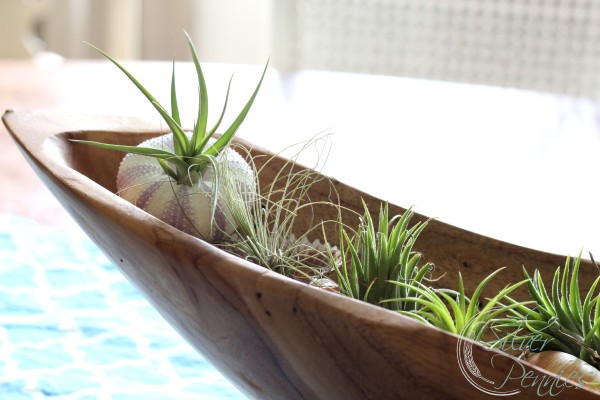 If you're local hope you can stop by!  I hope to share a few more furniture reveals this week!
Sharing with: