So sorry for the late post today!  Luke has been away all week and I needed help moving things around to take some photos.  So without further ado, I introduce you to Estelle –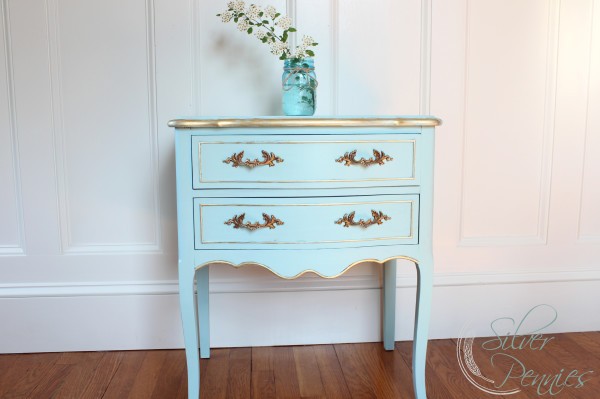 She's soft and feminine and French.  When I first saw this Drexel side table it had a little bit of a different look.
Black –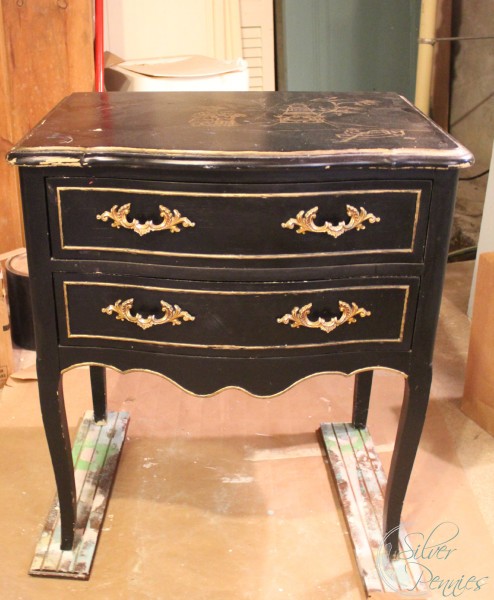 With a type of chinoiserie effect done in what looks like a gold pen.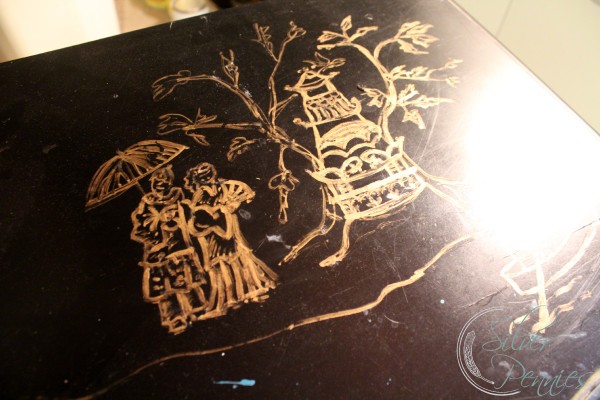 I don't want to criticize anyone's artwork, but I think Estelle needed a bit of a refresh. Don't you?!?
I knew she had to be blue. For this piece I did a custom mix of Pure White and Provence Chalk Paint®.  This gives a slightly lighter version of the Tiffany Blue I love so much.  Who can resist those little blue boxes with treasures inside them?
Well, I can't.
She has three coats of this custom color with gilding wax that I buy at the Sea Rose Cottage in Empire Gold to compliment the gold hardware.  The gilding wax is so fun to apply.  I just put it on with my pinky and it really highlights the shape and lines!  The gilding wax is applied as the very last step after the clear wax to seal the piece.
How pretty are these scrolling pulls?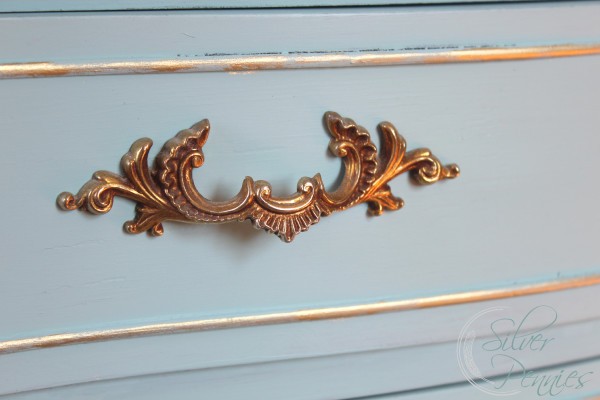 I can see her in a bedroom or a living area.  She's painted on all sides so can float in a room too!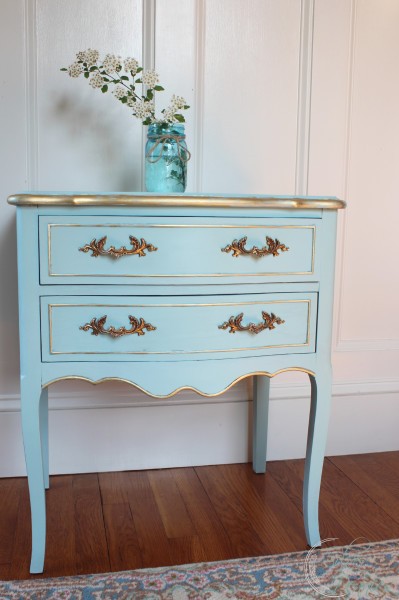 Inside the drawer is another little surprise. A French Linen wash.  It is so soft and almost reminds me of driftwood or that Restoration Hardware effect.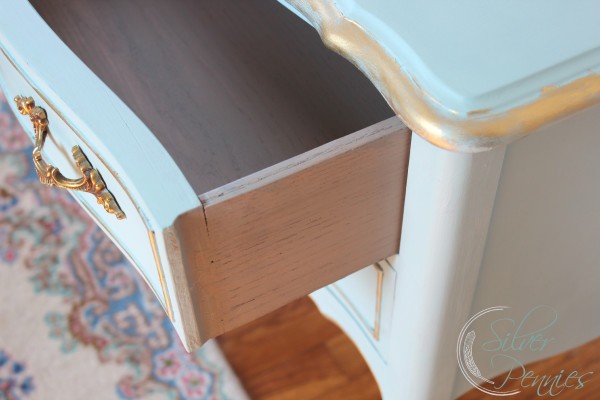 What do you think of Estelle?  If you want to meet her in person, she'll be for sale at my Open Studio this Sunday from 1-4pm.  I'll try and do a sneak peek post tomorrow of more items you can expect to see.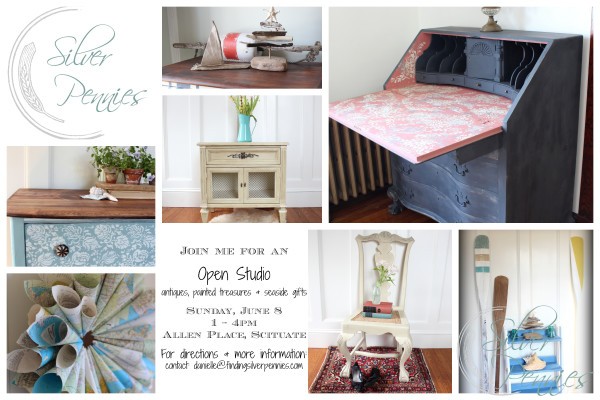 My gilded table named Estelle and I can't wait to see you!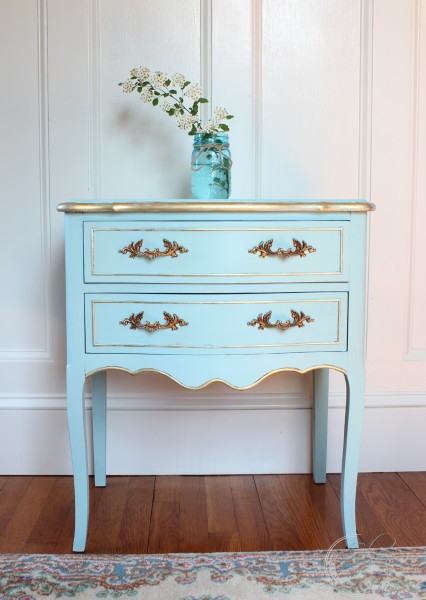 Sharing with: