Happy Spring!  Well, I know there is still feet of snow outside our home but it is feeling very spring-like inside and on a positive note the temperatures are warmer here.  It almost feels like an English cottage in here with fresh flowers and nests and soft pastel shades.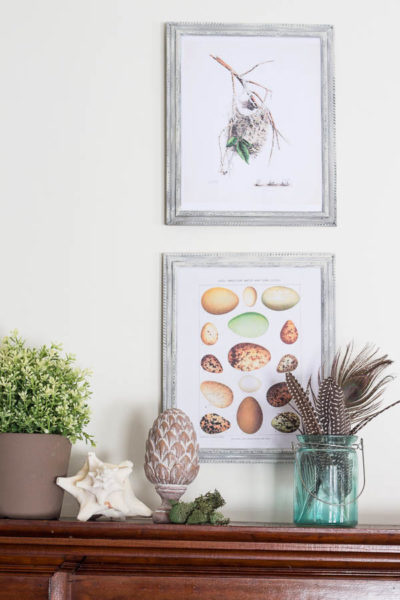 Would you believe it if I told you the artwork above my mantel only cost me $6?!?  Today, I'm going to share how to create affordable spring artwork for your home.
First I took frames from the Dollar Tree and gave them a coat of French Linen Chalk Paint: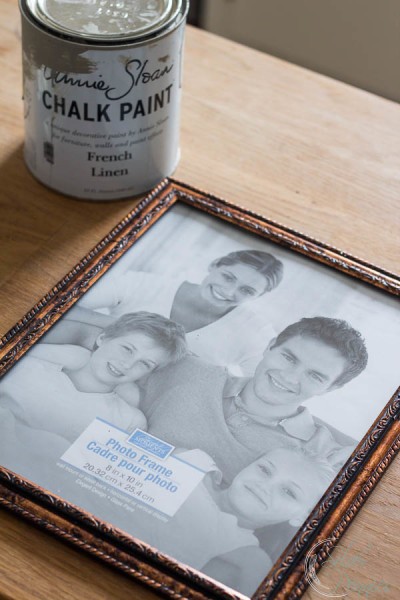 As you can see the frames were very bronze, but they were only a dollar a piece!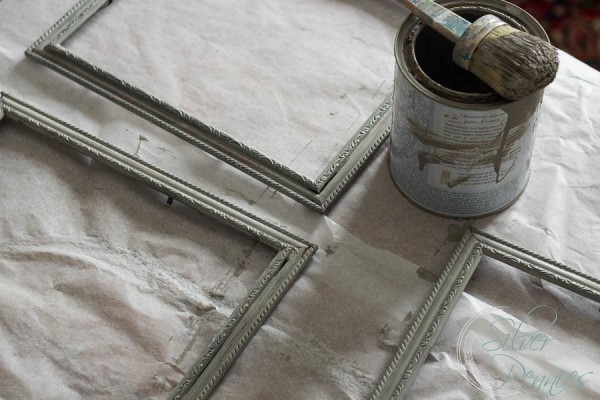 Then I washed the frames with Old White. You can see the video tutorial of that technique here.
I thought the frames needed just a little shimmer so I added a bit of the Fusion Silver Gilding Paste to it.  Dry brushing it over the molding.
Then I found the prettiest vintage drawings of nests and eggs from Vintage Printable which offers free public domain images.  My frames were 8 x 10 so I had to cut down the page.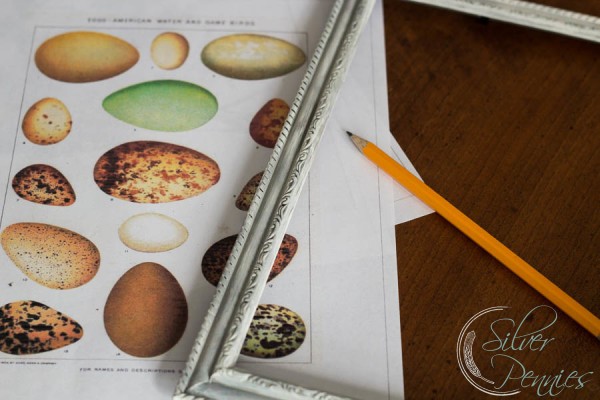 I used the glass to trace around the shape and then I used a paper cutter for a straight line.
Here you can see the pretty egg print close up and also the soft finish on the frames.
Once framed we used command hooks to hang our artwork. We have real paster walls and I know I'll be changing the mantel around for summer so didn't want to make tons of holes in the walls.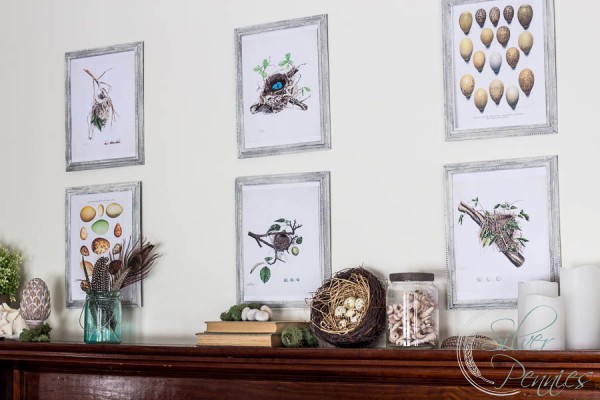 I love how they look on the wall.  I've gathered items that I had to create an affordable mantel too – shells, feathers, nests.  Oh, and the little finial I shared for our flea market swap.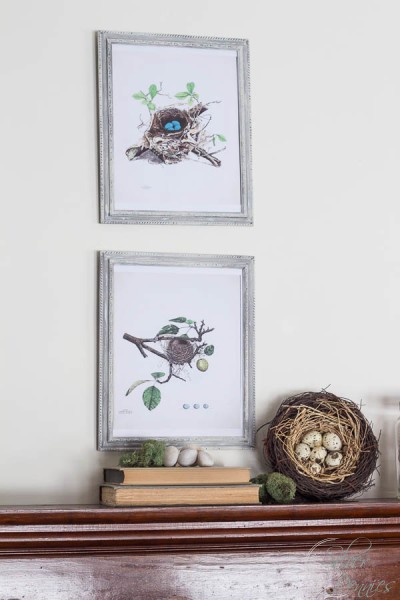 I'll be sharing more spring inspiration later this week and also a spring house tour with some friends next week!  Can't wait.  Spring is my favorite season and this year it can't come fast enough!
Will you be adding some affordable spring artwork into your home?

Sharing with: