I've been working hard in the basement since the beginning of January. Priming, painting, tidying and today I'm so excited to finally share my studio refresh!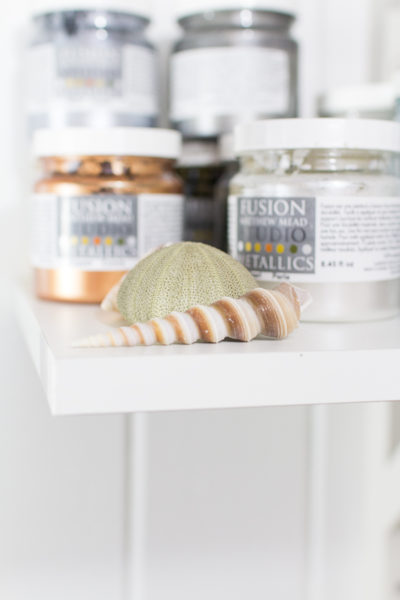 Are you ready to see it? I think many of you know that I work from home. When I started painting furniture I didn't have a dedicated space to work but used to paint furniture in our kitchen. I'd have three dressers in there and have to move the kitchen table out of the way. When we found this house, it had the bonus of a HUGE basement with a little area I could use as a studio. It even had a sink. So I was so happy. Many of you had said you wanted to see the basement when I gave our first house tour but I just didn't think it looked nice enough. It's dark down there. Lots of knotty pine, cement floors, cobwebs, spiders. You know a basement.
So I've never really shared what it looked like except for perhaps some furniture makeover photos. So here's what my studio area was looking like: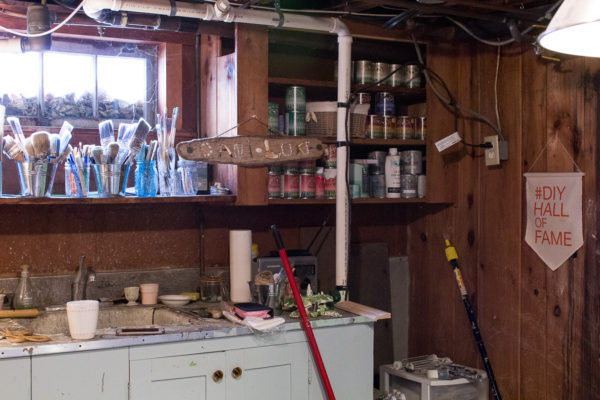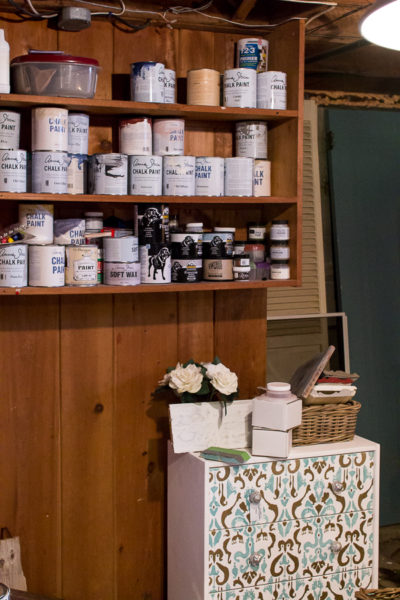 So you can see messy, dark, uninspiring.
I got an email from my friend Matthew Mead and we got to chatting about my workspaces and that he'd like to come photograph my office and studio for a magazine (I'll share more about this when I can).
I HAD to refresh this space and this gave me the perfect reason.
Sometimes, we all need encouragement to tackle a project. It's something I've just been putting off.
I always thought well, it doesn't matter because it's only me who works down here.
This was so WRONG.
Here's the after: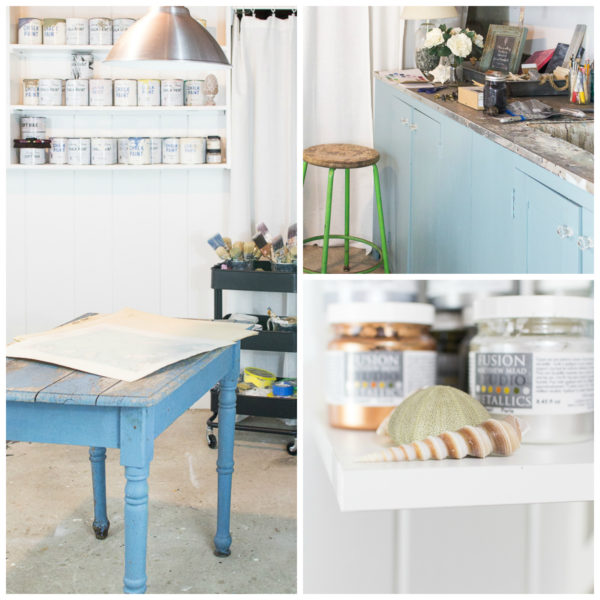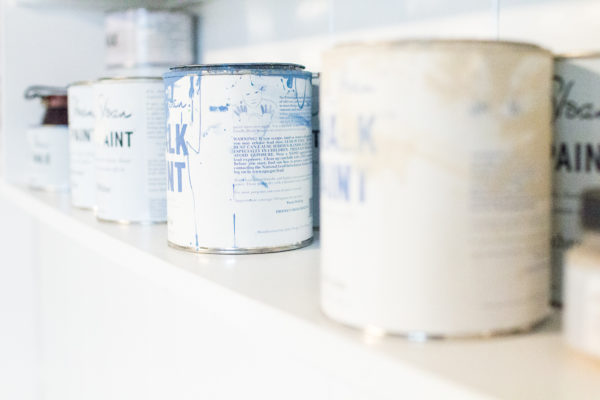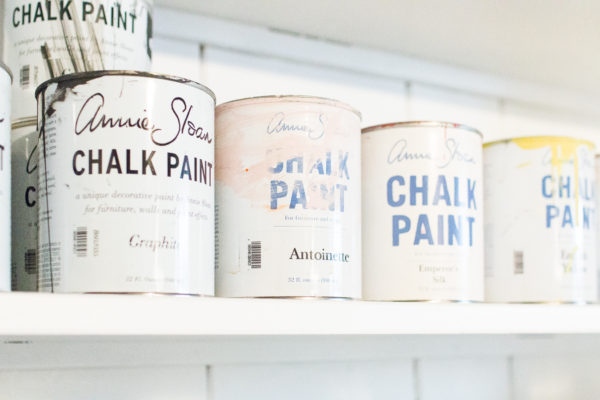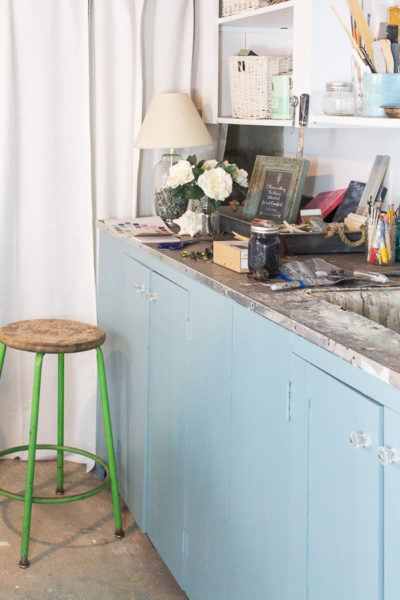 This post contains a few affiliate links.
I started first by taking everything out of the room and I spot primed all the knots with Zinsser Primer. I applied 4 coats of this on all the knots as I don't want them bleeding through. Then I applied one coat of Benjamin Moore's Oil Based Primer to get the walls and shelves ready for paint. Then two coats of Benjamin Moore's Chantilly Lace on walls and shelves. I opted for the satin finish to reflect the light in the room. I always thought Super White was their most brilliant white by Chantilly Lace is even brighter and I wanted this space to shine and be full of light.
The difference is amazing.
White paint is magic in a can.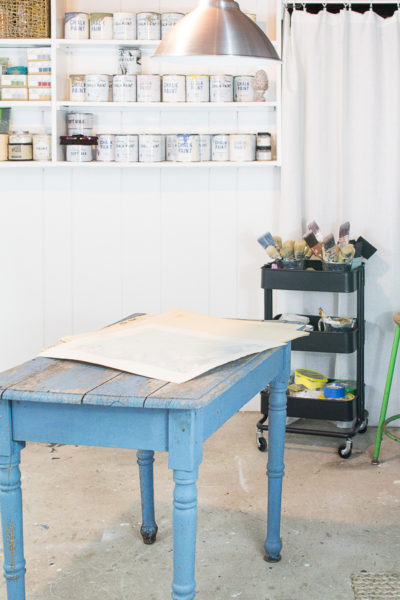 The little black cart is by Ikea and is perfect to store all my brushes, cheesecloth and tape.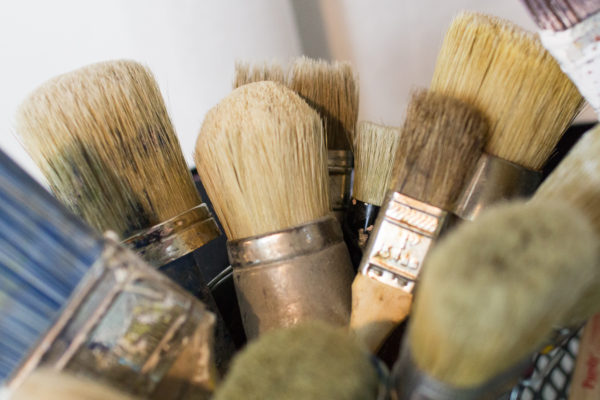 Everything is organized by paint and I can find it so much easier.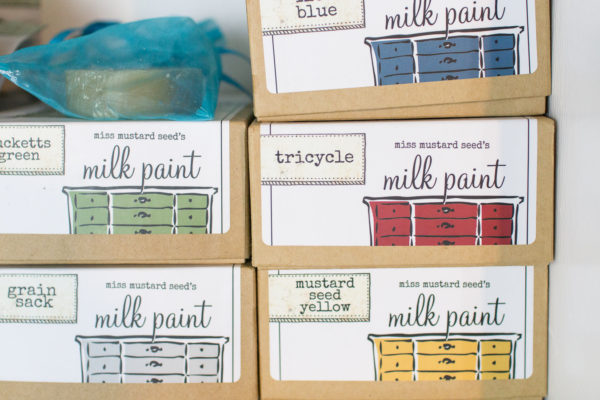 I have a section for Milk Paint.
A section for Fusion: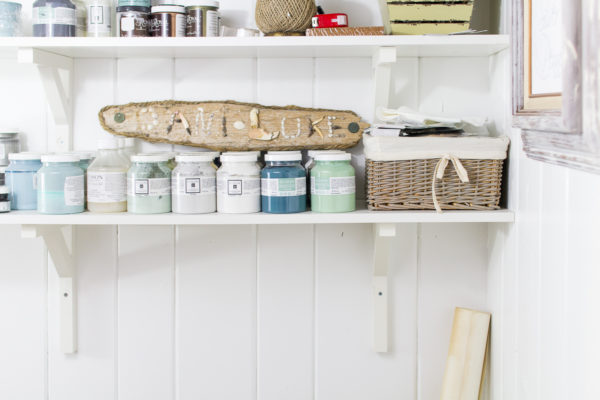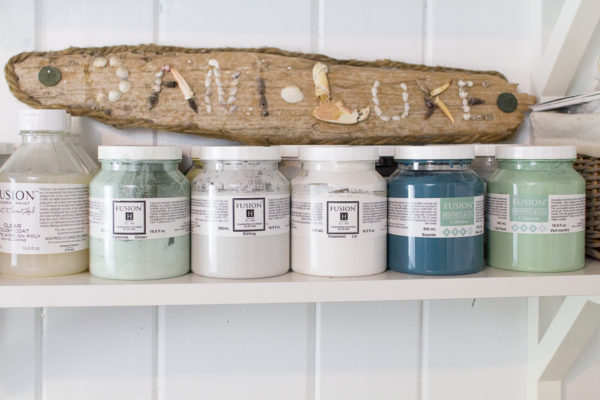 An area for General Finishes: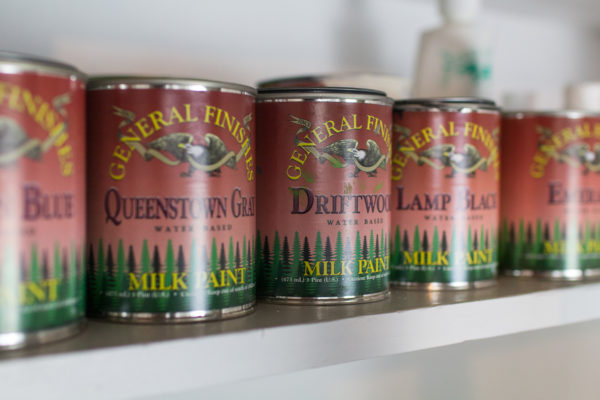 Another space for Chalk Paint®: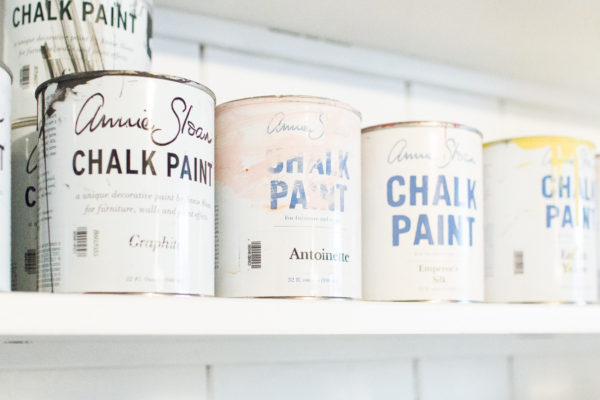 I used woven and metal baskets to coral other supplies like sand paper or smaller bottles.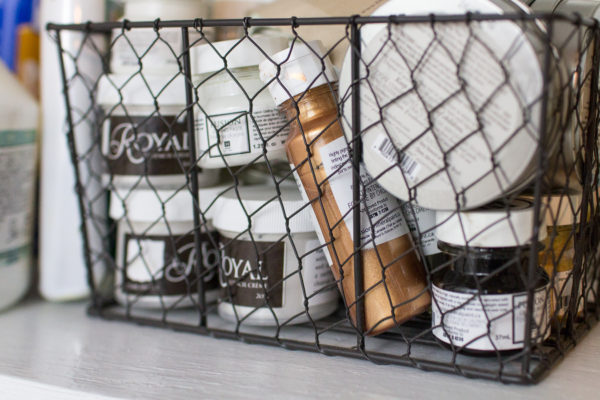 Now I can find things and it's wonderful! This bulletin board got a fresh coat of paint and is ready for all kind of inspiration photos. I mixed two different studio metallics together for this.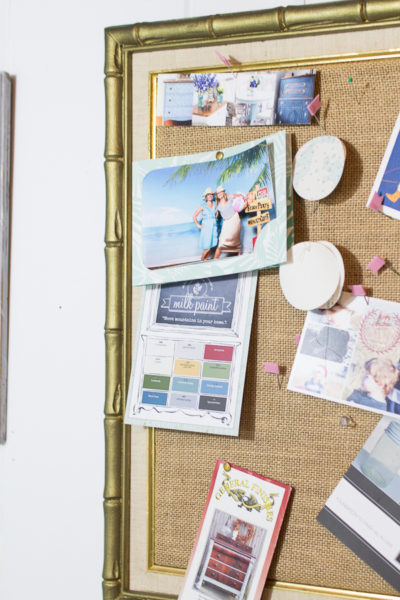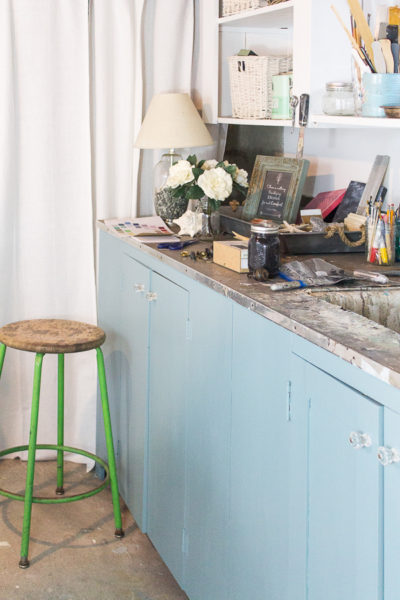 I curtained off the area where the sump pump is and this curtain from Ikea which added a softness to the studio space.
The cabinets under the sink also got a fresh coat of paint. I used Fusion's Heirloom. I did two coats of this. It is one of my favorite colors: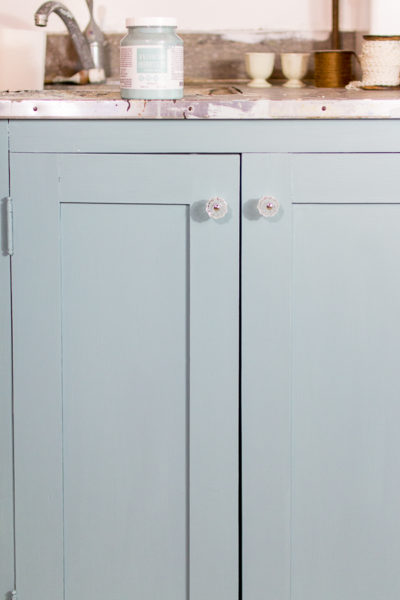 It's a luscious blue and you might just recognize it from my eBook: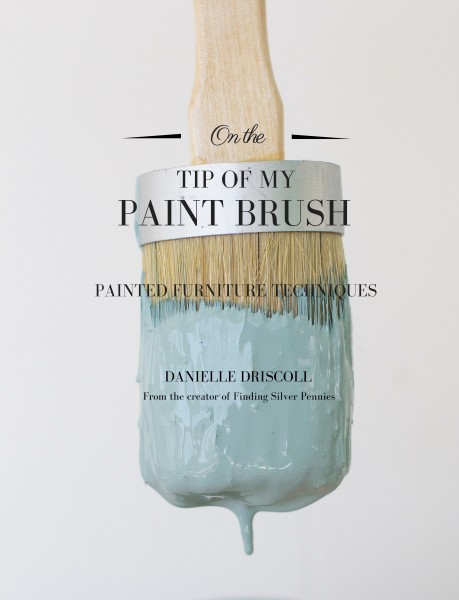 To seal the cabinet, I used Fusion's Wipe On Tough Coat Poly. I love this stuff! It's so easy to use and it will give this cabinet extra protection from all the products I work with daily. The knobs on the cabinet are by D. Lawless and are so affordable but give a vintage look of crystal.
Here's a few more images of the space.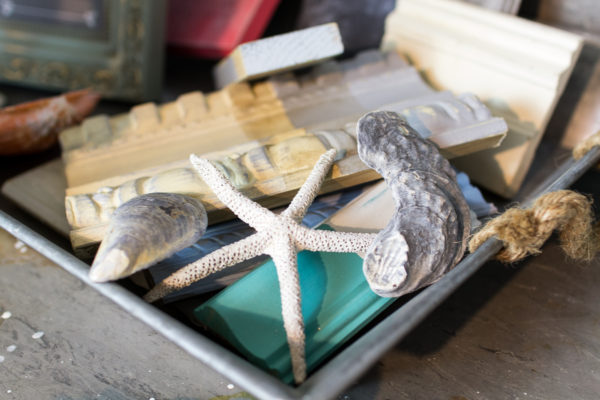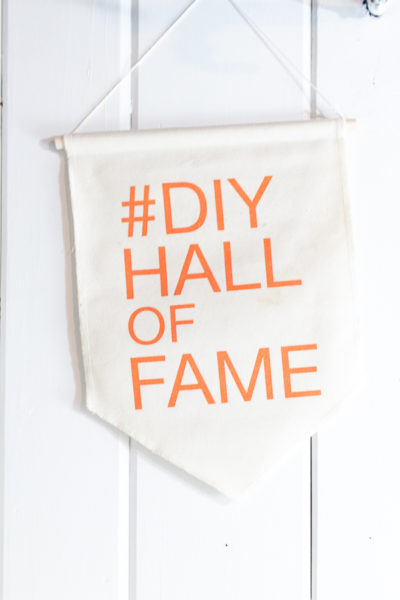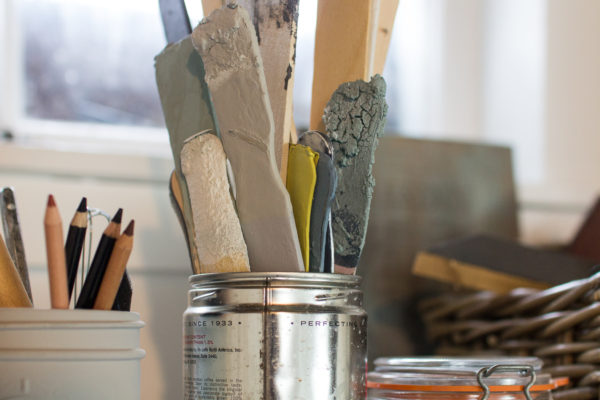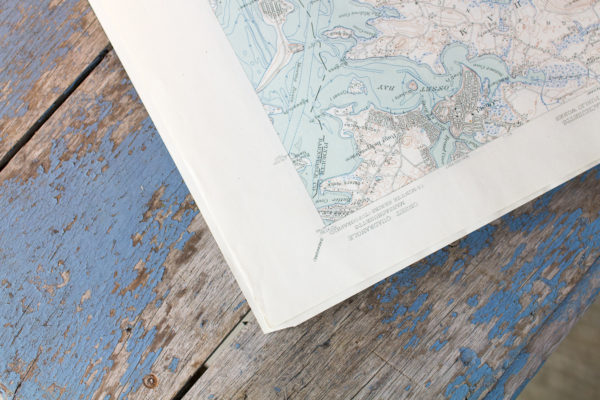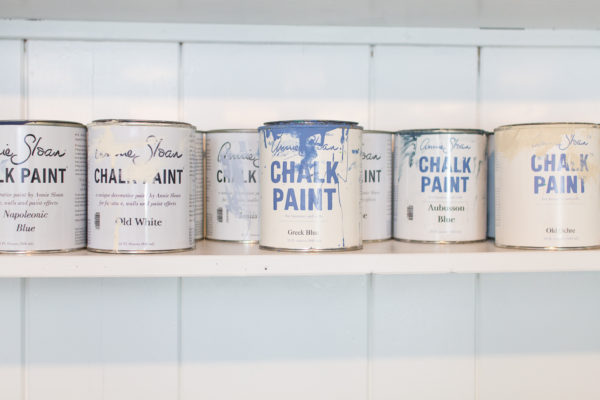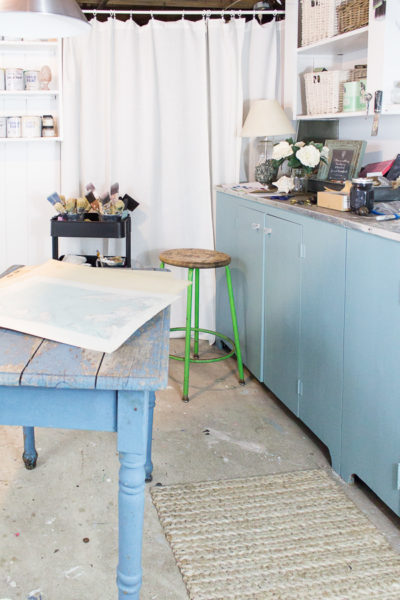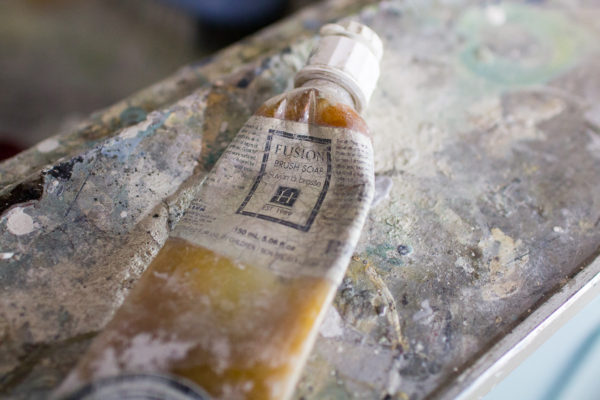 (this is my favorite brush soap by the way!)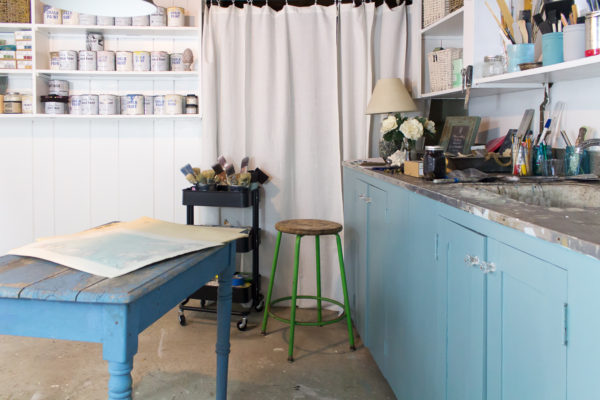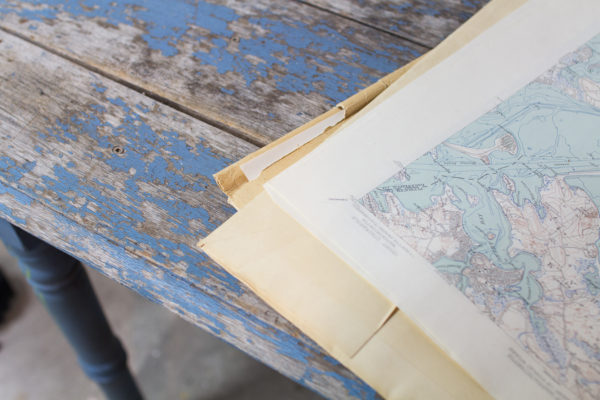 The chippy paint and green stool are vintage finds and I'm loving how they look down here in my studio.
I'll be sharing how to seal this chippy table soon and also share how this roll top desk came out. Luke snapped a photo the other day while I was working on it. I'm painting it in Miss Mustard Seed's Typewriter Milk Paint.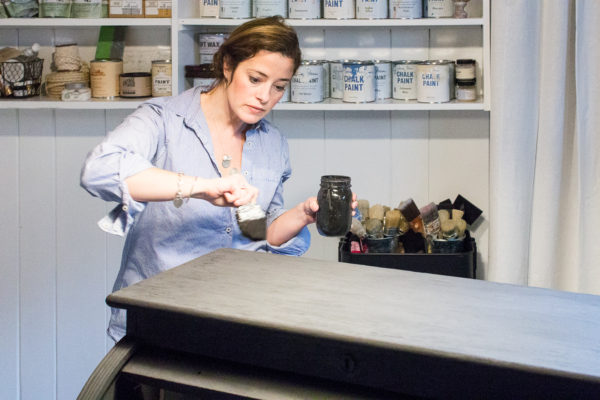 I hope you enjoyed this mini makeover! It has made a world of difference to me and each day I can't wait to work down here.

We're actually tidying up the whole basement and Luke is going to have his own woodworking space. So that is very exciting for us and we'll be sure to share all the progress and all he's building soon.
Sharing with: