I think you might get why this one is named Fern!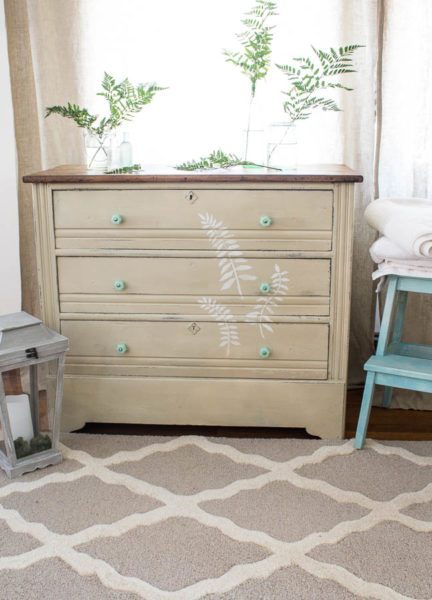 I shared this makeover on Royal Design's Paint + Pattern magazine the other week.  If you want to see the in depth tutorial click here.
I found this vintage dresser, probably the 1920s, at Goodies II in Scituate Harbor.  I knew when I saw it, that a stencil would be perfect on it.  Here's how she was looking when I brought her home!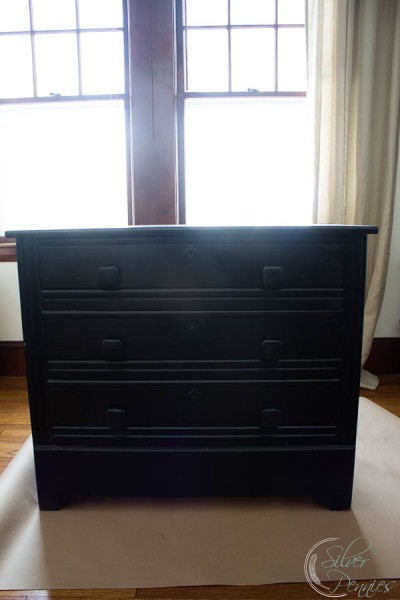 Thick black paint everywhere! Some was peeling on the top and there were drip marks.  I thought she needed to be lightened up.  I painted her in Country Grey Chalk Paint by Annie Sloan and used the Sword Ferns Floral and Vine Stencil from Royal Design.  This stencil comes with three different ferns and the stencils are layered so you can create so many looks with it.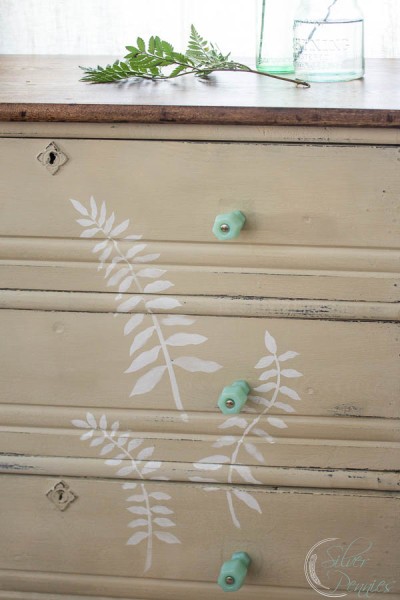 The pretty knobs are from D. Lawless. I like them because they look old and are also reminiscent of the green of the fern.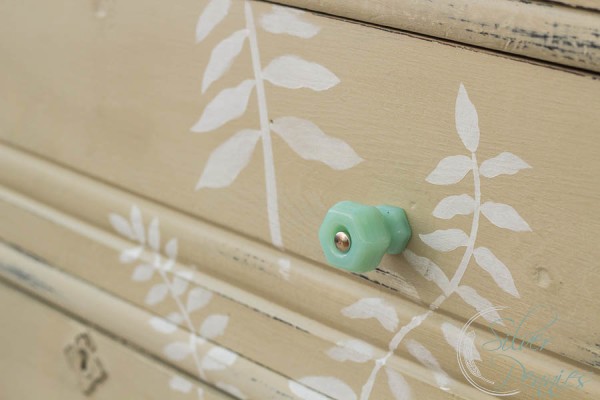 This piece was distressed so you can see the black through it and I lined the drawers with some pretty paper.
The top was stripped and I LOVED the patina of age on it.  I simply left it and added a top coat to protect it.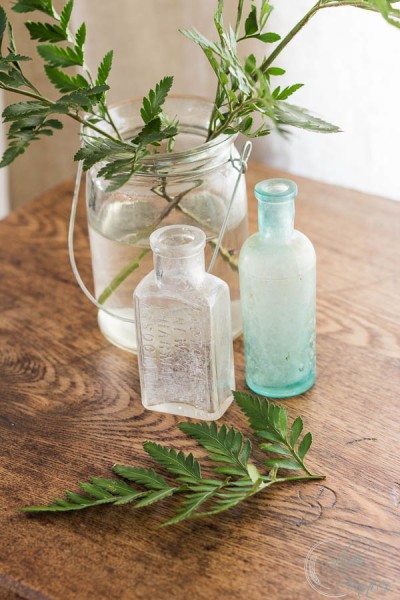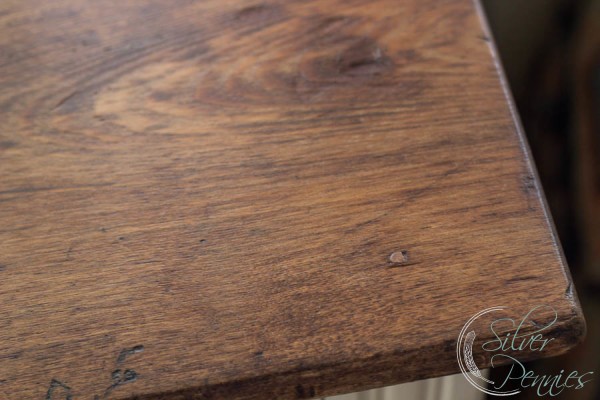 Isn't the top lovely!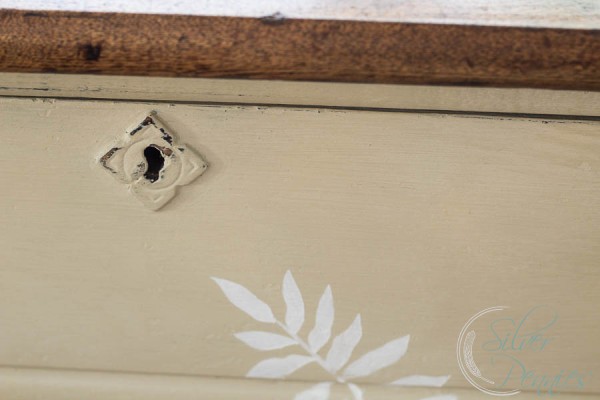 I think Fern would be so pretty in a bathroom for extra storage.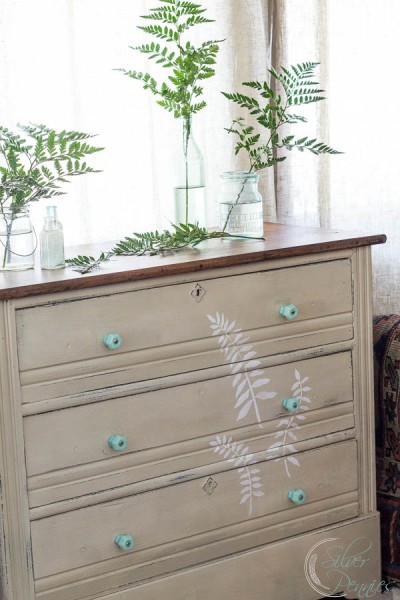 If you're local and you'd like to see Fern in person she's available at Kjeld Mahoney Gallery in Scituate Harbor.
What do you think of my little Fern?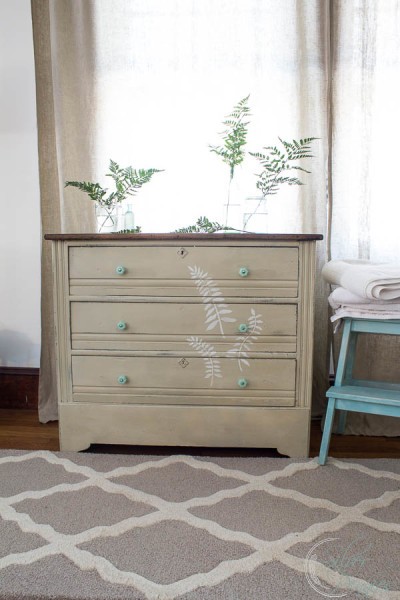 Sharing with: