Meet Flo!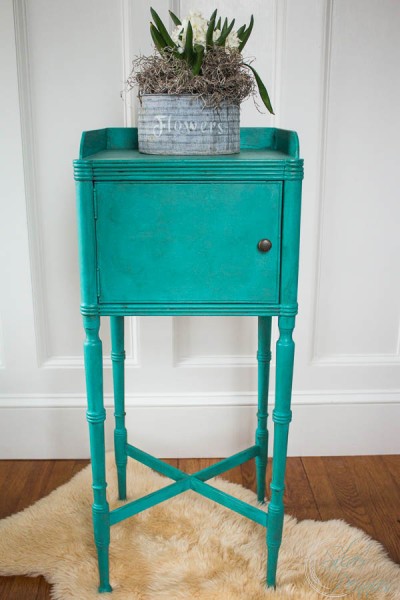 She is happy and ready for spring.  Although she wasn't when I first laid eyes on her.  In fact, she was just a little sad and broken.
We drove through a snow storm to get her in Hingham.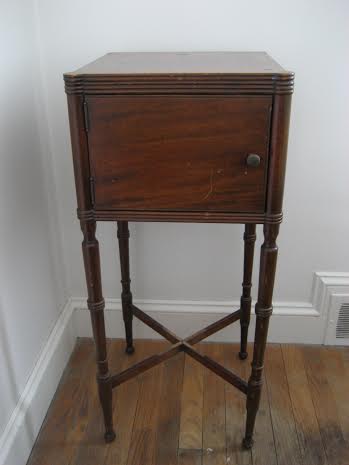 The shelf on the top was broken and one piece was missing.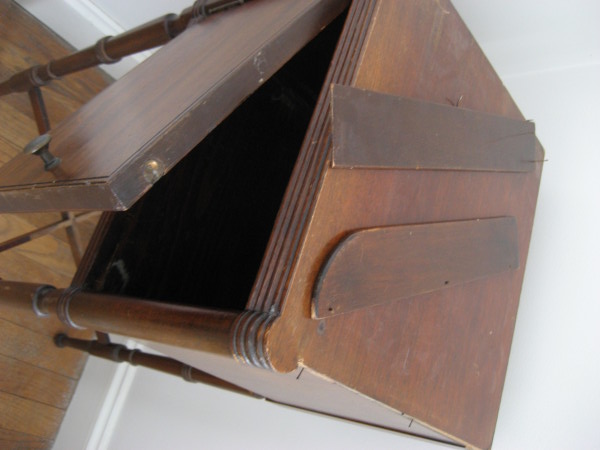 I batted my eyelashes and asked my hubby, ever so nicely, if he could help me with this little piece of furniture.
He shrugged and smiled, perhaps he knew he didn't have a choice.
He cut a new piece of wood and fixed her up as good as new!
I painted her a very bright color, Florence Chalk Paint. Annie Sloan says this color was inspired by copper and malachite.  I usually don't paint furniture such bright colors but thought this would be fun on this little table.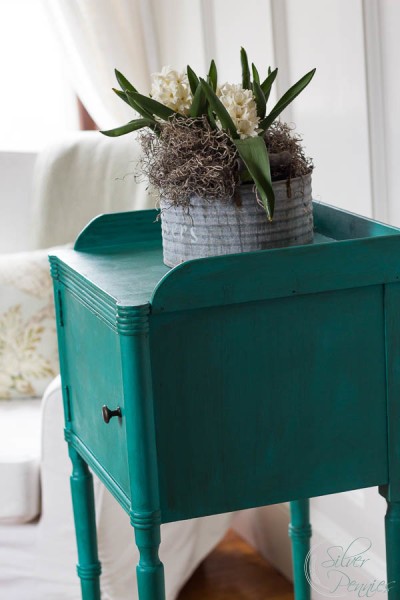 I did two coats of Florence, after apply two coats of clear shellac to the piece.  The second coat was applied rather thickly with haphazard strokes.  I wanted to make the paint crackle.  While the paint was still wet I got the hair dryer out and blasted hot air in those sections.  I clear waxed and dark waxed. The dark wax has gone into the cracks.
Here you can see the textured effect: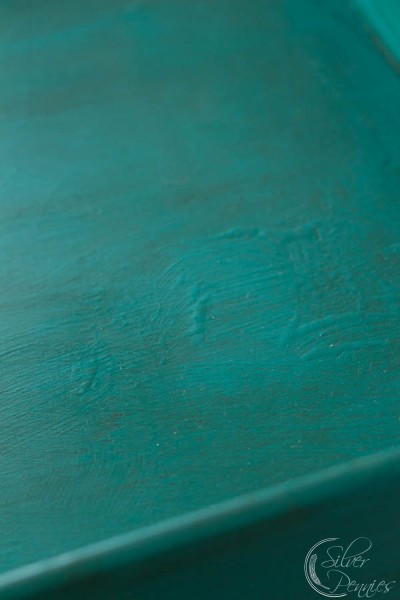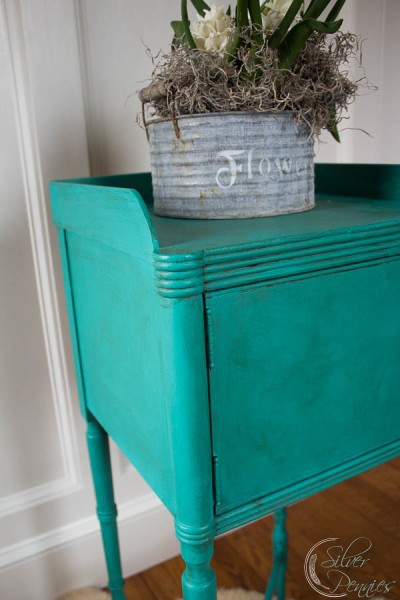 I left the back unpainted because I loved seeing the original labels: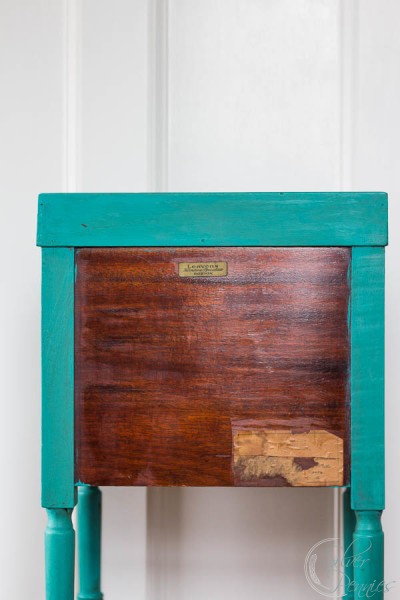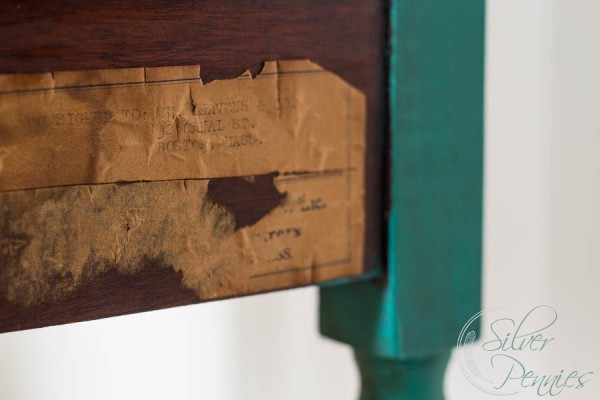 Don't you love that?  Canal Street in Boston.  I can't seem to see a date, but wonder how old this piece is.
Florence also got a bit of paint on the inside with Graphite Chalk Paint.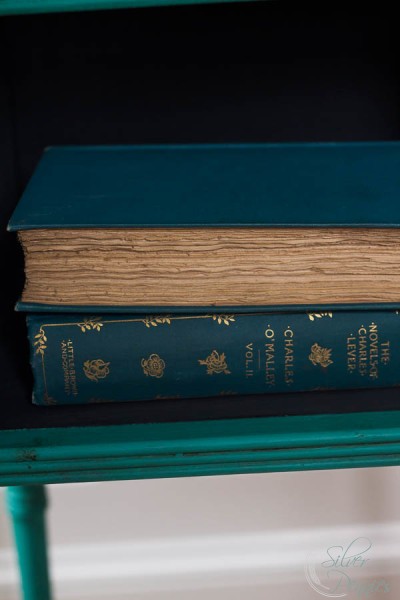 Dark and mysterious on the inside 😉
She really is such a sweet little table and tall, as well!  I love her spindly legs: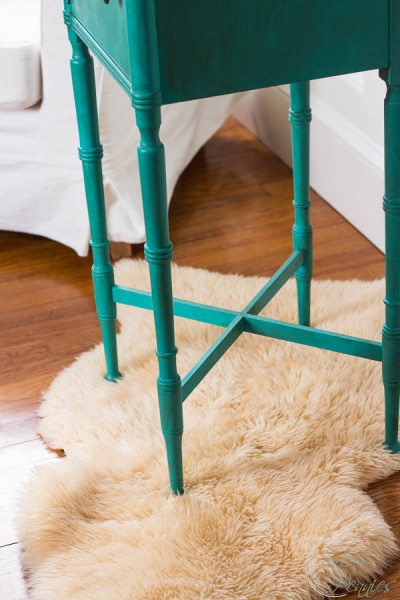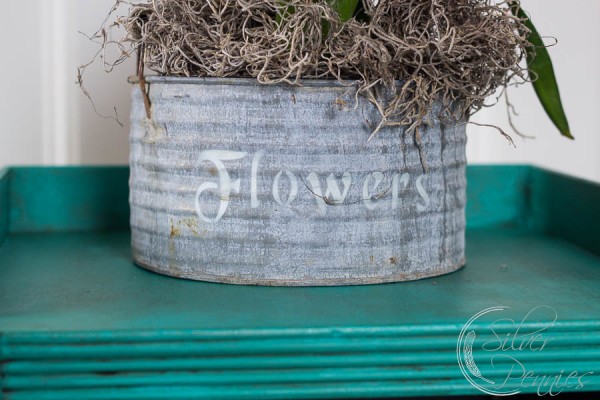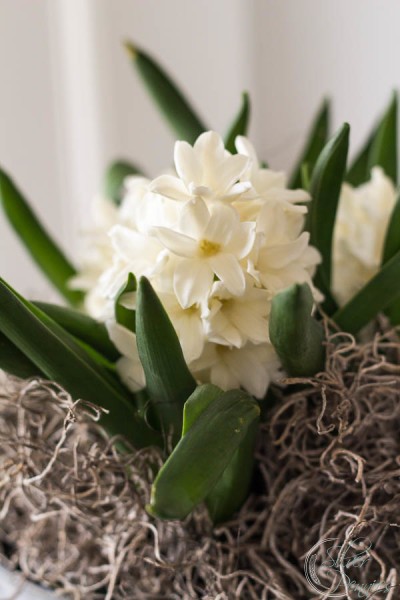 There's plenty of room inside to store books, knick knacks and treasures.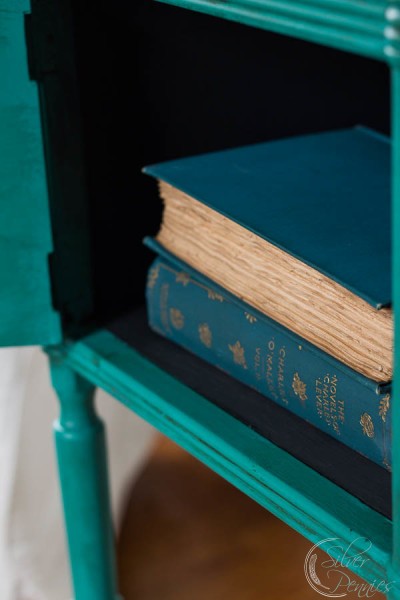 Flo went home with my friend Colette last week. She saw her in the images from the Duxbury Show and fell in love.  This isn't the only piece Colette has in her home. She also has this one click here that gorgeous buffet!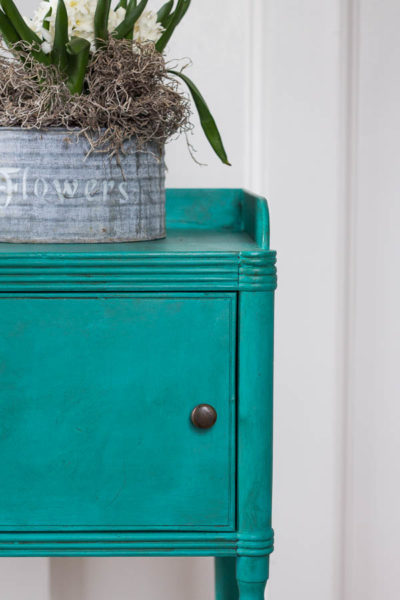 The brass pull looks perfect against the blue green paint.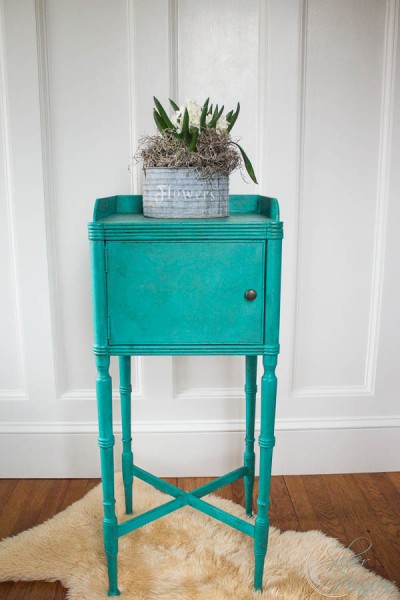 So happy Flo found her forever home!
Sharing with: