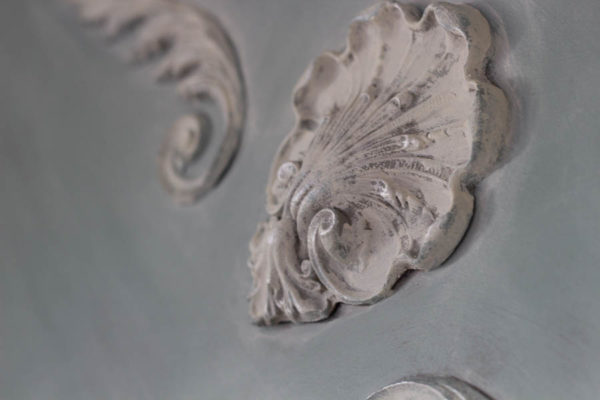 Thank you all for your lovely comments and emails about my sweet secretary named Daisie who I introduced you to the other day.  If you missed this post you can see it here.
This was my first project using Efex latex appliqués which are wonderful by the way.  I painted the entire piece in Chalk Paint, but felt like the detailing needed some more depth and highlights.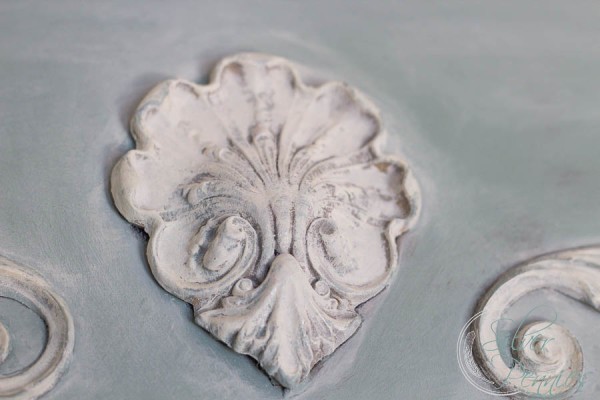 I got my Royal Design Stencil Creme out!  The color is Pearl Oyster and you may remember that I used it to stencil the Adana Dresser here.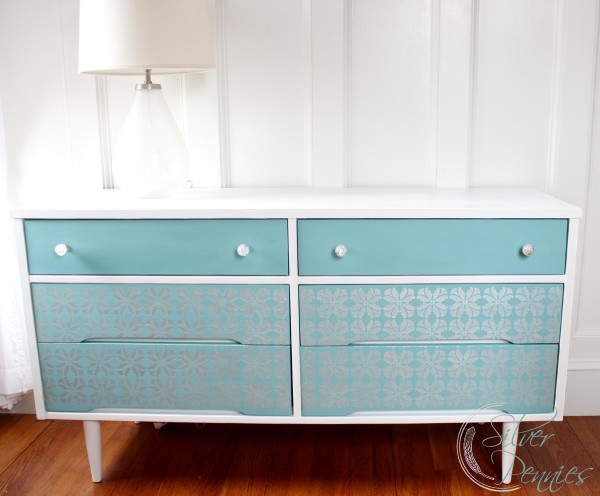 But there are many uses for the stencil cream, not just stenciling. You can paint hardware with it or highlight appliqués.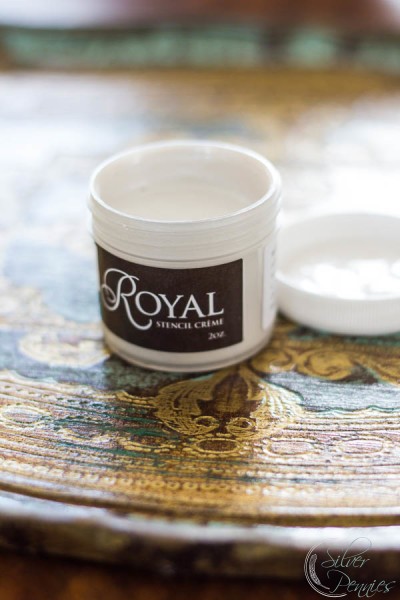 It is such a pretty shade.  To use the stencil creme: I get a little detailing brush and I take the excess off on a paper towel (I like using Viva paper towels).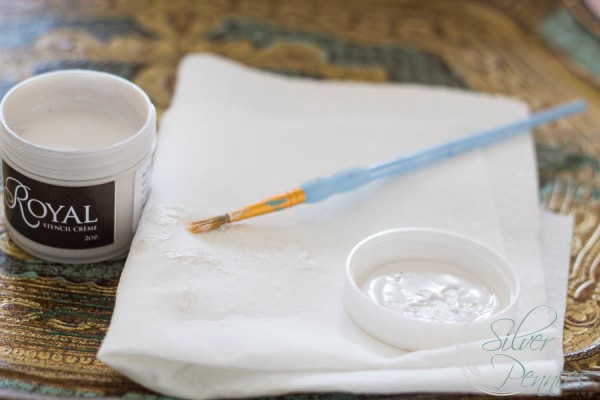 Then, I dry brush on the appliqué.  I like to highlight the higher bits – the curves of the shell and the scrolls.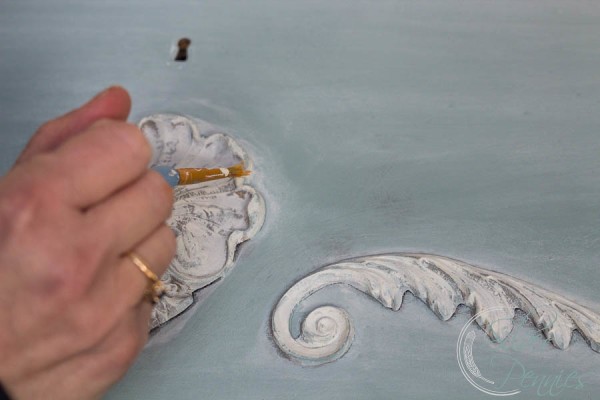 Go lightly at first and then you can go heavier with it if you want to.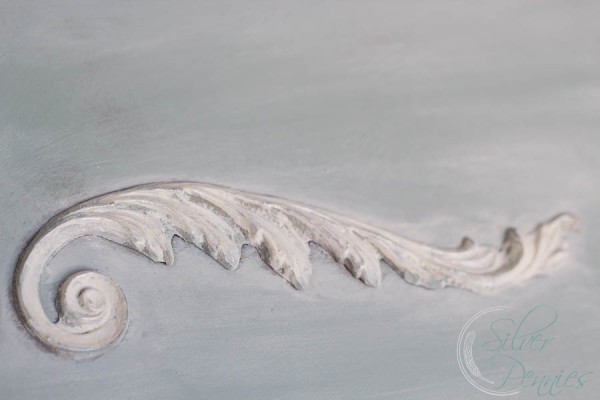 The creme has little shimmery bits and really brings out the detailing and gives depth.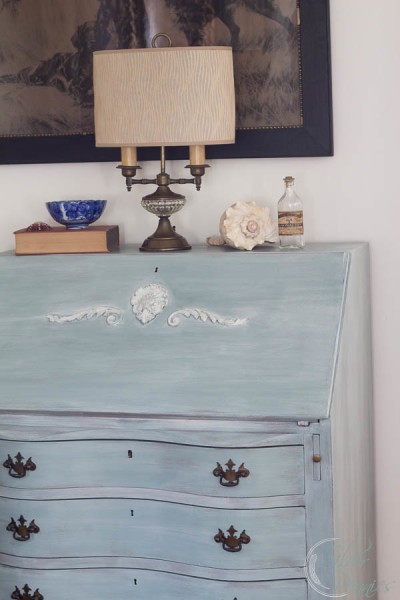 For this piece I was sure to layer the Chalk Paint with texture and washes as I wanted it to appear that it had always been painted.  That it was a family heirloom.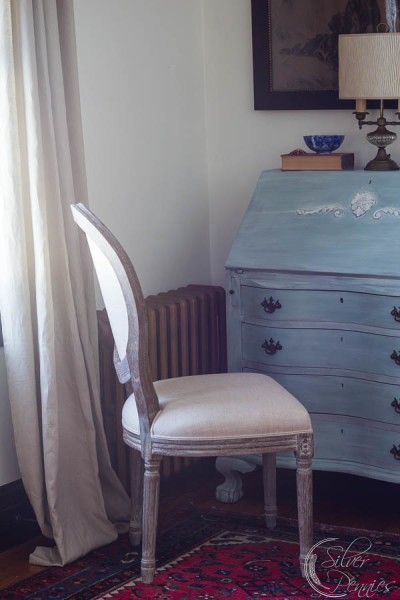 Now it is my heirloom and I'm hanging onto it!