Well, I know I've been talking about painting my coffee table for quite awhile.  Actually, a whole year and three months.
Guess what?!?  I finally did it!!!  Hooray.  This is my Restoration Hardware inspired coffee table:
I'm calling this table "Benedict" I just think it suits him, don't you?!?
Anyway, getting back to what took me so long.  Well, I wanted to wait until I got a couch, which you all know I found the one I was dreaming off on Craiglist over the summer.
The thing is I LOVED this table but the pine finish wasn't working in our new house.  At All.
I'm not sure if some of you remember our first home.  It was very beachy and coastal and this table looked perfect in our living room with all the white: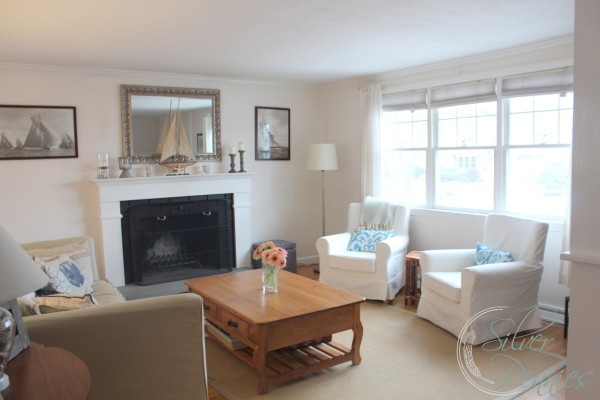 But the yellow pine really clashed with our woodwork here in the new house.  It was also in need need of a freshen up just from years of use with little boys.  Here is our old couch and table: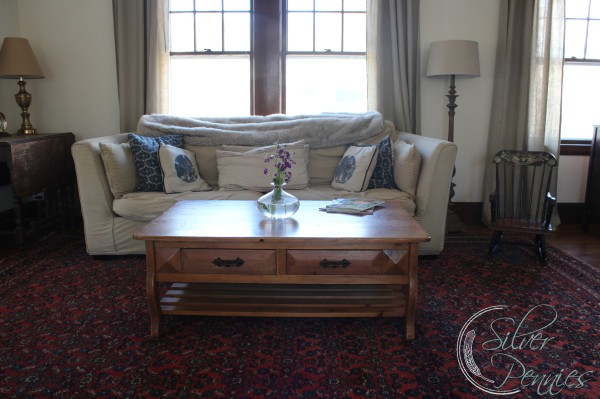 Here's how it looks now: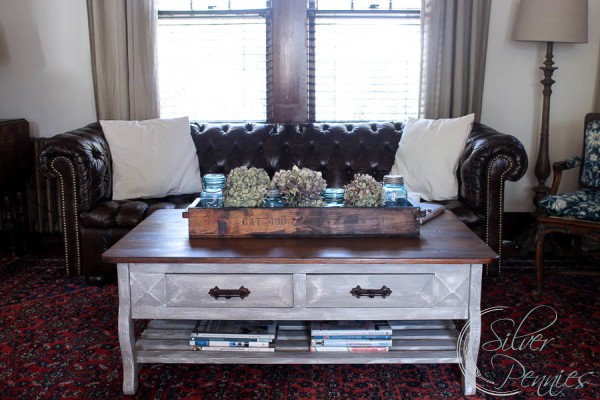 So much better, right?  Oh, just so you know I took some photos with the succulents and some with the hydrangeas and ball jars.  I just was so excited to play with different looks for the table.
Do you want to know what I did to achieve this look?
I stripped the top with Citristrip and washed it down. Once dry, I did two different stains (inspired by this technique by my friend Rachel).  I used Minwax's Dark Walnut and Classic Gray.  I wiped it on in strips and then wiped more over before it was dry.  Then removed excess after 15 minutes. The two color stains applied in sections gives more patina and an authentic aged finish.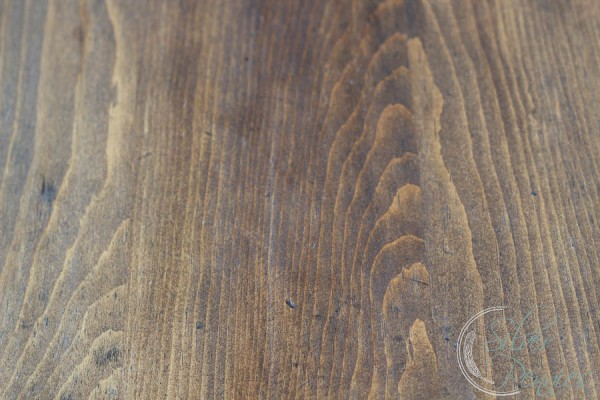 The top is sealed with three coats of wipe on poly.  I wanted a really protective surface because this is where the kids play, draw, eat pizza and snacks and where our family has family game night.  I love the wipe on poly because it gives protection but also gives that hand rubbed look.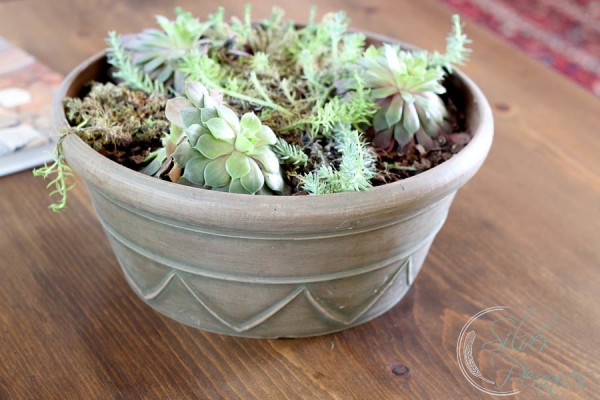 So to achieve this Restoration Hardware Inspired look, I started off with a coat of Pure White Chalk Paint® (after washing down the piece and applying a few coats of clear shellac).  It was important to seal this due to the knots and pine has a tendency to bleed through yellow.
Then I did a coat of French Linen Chalk Paint®.  As soon as the paint was dry, I got a wet rag and started wiping away areas so that the white showed through.  I learned this color combination in Marian and Shaunna's class at Haven.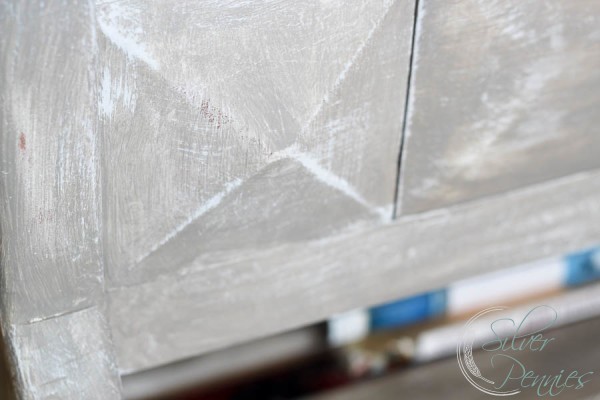 Once the piece was completely dry, I dry brushed more pure white all over the piece to add more texture. For dry brushing you want to dip the brush in the paint and get most of it off your brush with a paper towel and very lightly brush the tips of the brush onto the furniture.
I sealed with two coats of Annie Sloan's clear wax, waiting 24 hours in between and then lightly buffed.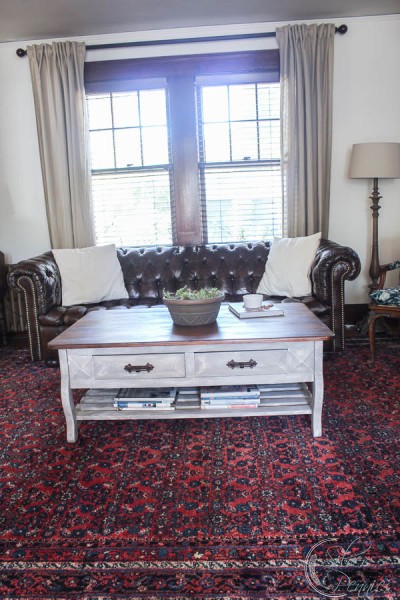 The hardware looks amazing now: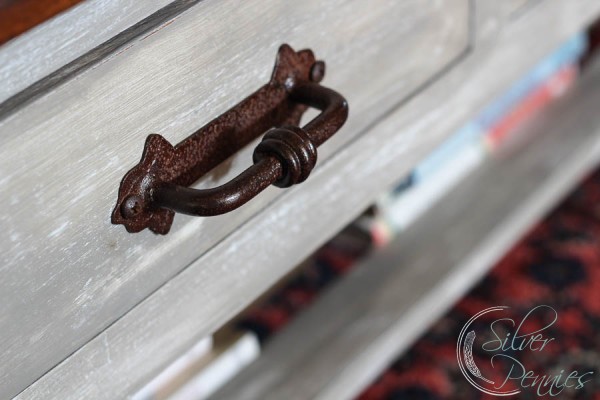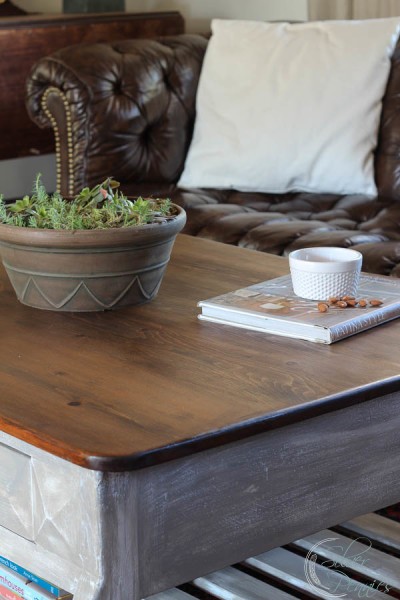 This book Patina Style is amazing, by the way: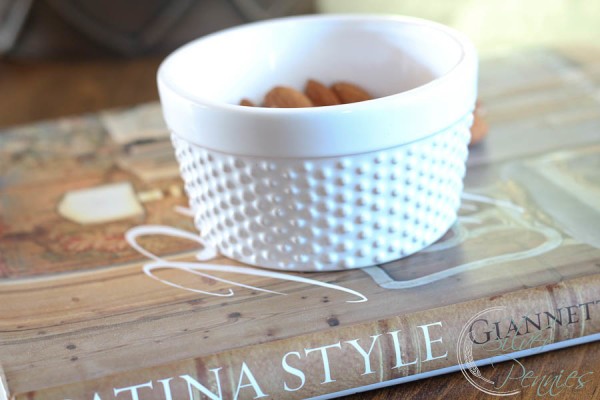 The beautiful curved legs: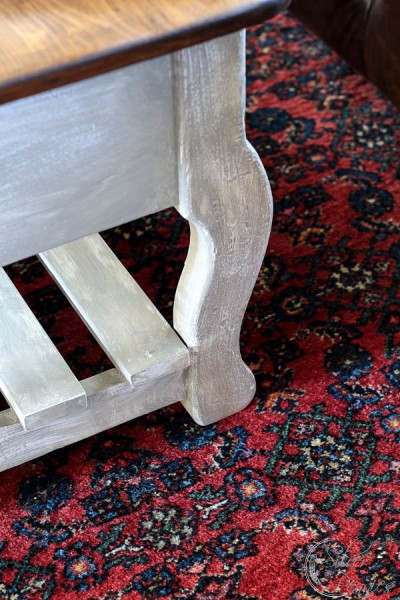 So my question for you is do you like the succulents or hydrangeas better with it?  Here are a few shots of the hydgrangeas: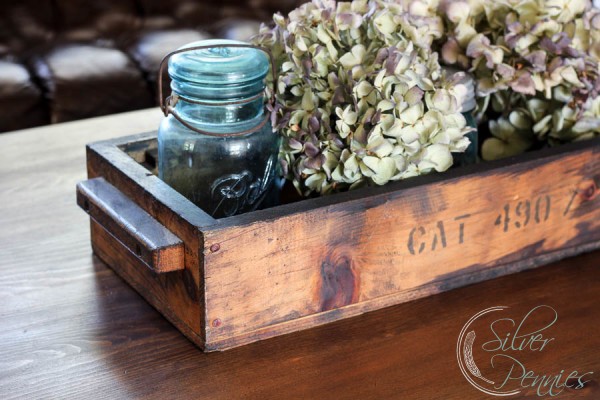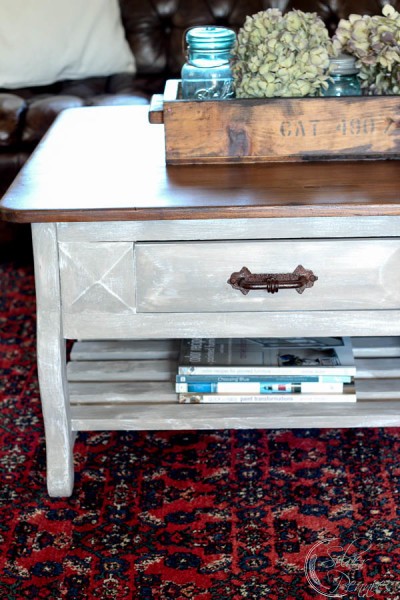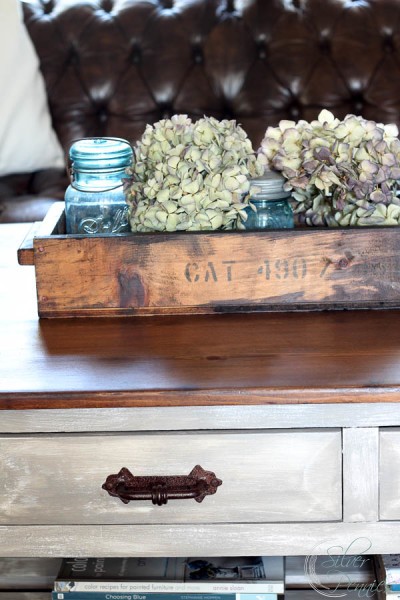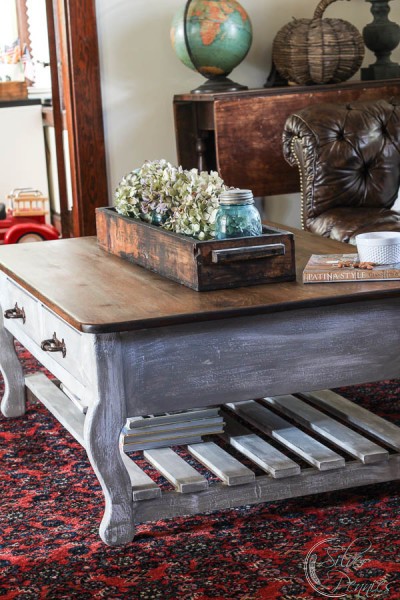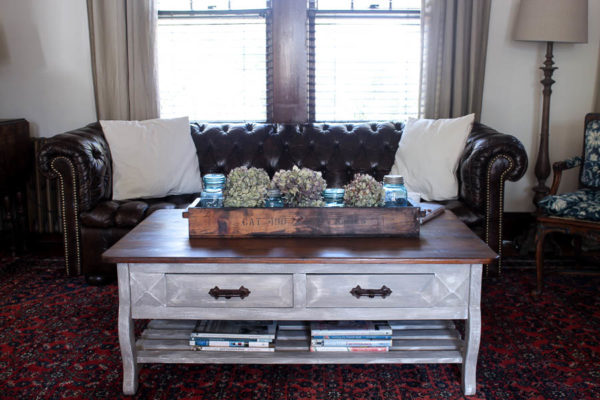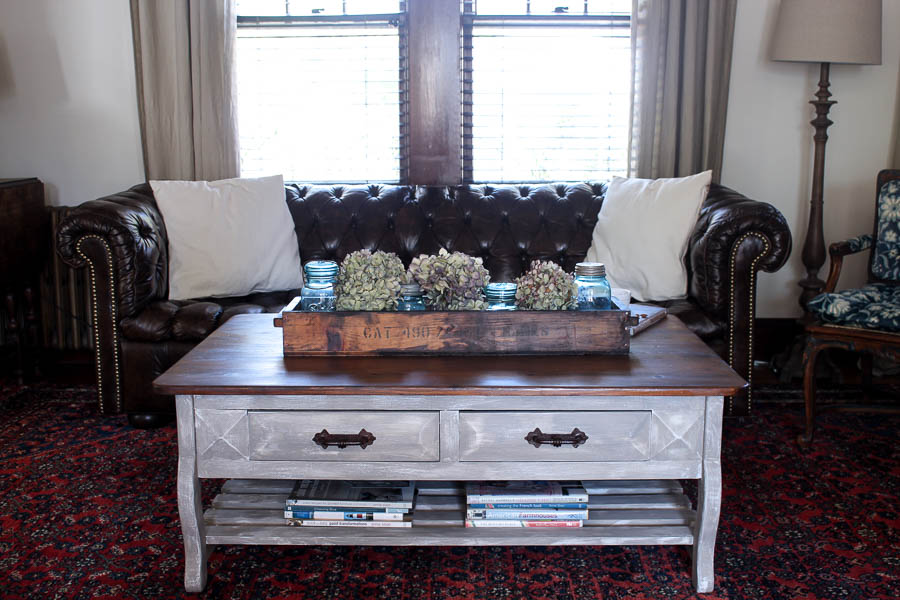 I just can't decide which is better. Can you?!?
I do know that "Benedict" looks perfect with the Chesterfield and next up will be the gateleg table and it will be black!
Let me know if you have any questions about this makeover or just want any painting advice.  I love chatting about paint.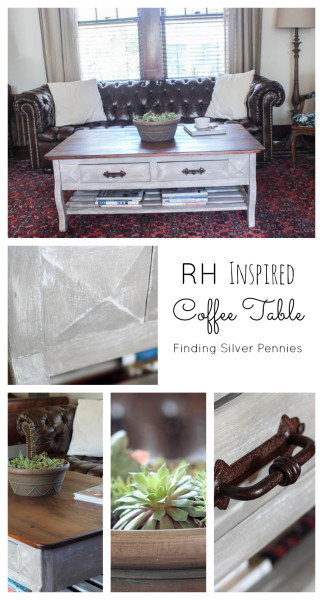 Sharing with: