For some time I've wanted to redo our coffee table in the living room. I had originally refinished the pine table in a Restoration Hardware style a few years back, click here to see the original makeover. As you know we have two growing boys and two dogs and this table gets a lot of abuse, I mean love! It was time for a little refresh. I decided I wanted to go a little lighter and to add some coastal texture. Here's how it came out: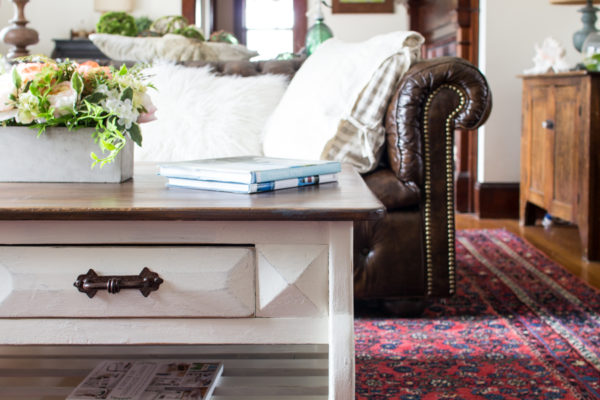 This post is sponsored by Saltwash®. I adore this paint additive and enjoy sharing tutorials with it. I am a brand ambassador for this product and received product and compensation for this post. This post also contains affiliate links and I will be compensated if you make a purchase after clicking on my links.
Here's how it was looking before: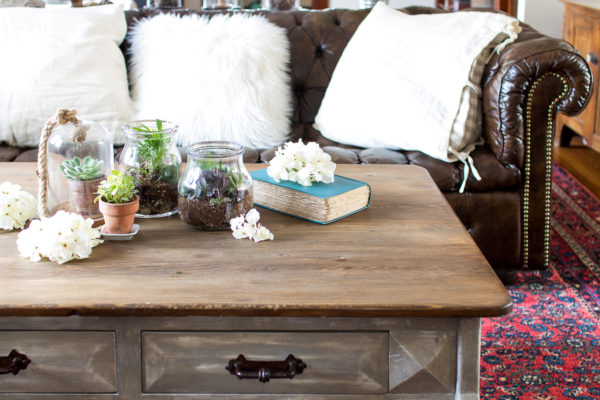 I knew I wanted to keep the top a stained wood finish as I think it's more durable for us when we eat pizza and snacks in here or when we play boardgames with the kids.  I decided to use General Finishes Gel Stain and Gel Top Coat for the top because you can go right over the existing finish.
I thought I'd break down how I did the top and painted the table in two parts:
How to Gel Stain The Top of a Table
Materials
Method
To start, I scuff sanded the top of the table and cleaned it off completely. Then I wiped on Antique Walnut Gel Stain, I really love this stain color and it works great as a base. To make wood look more authentic and time worn I like to layer the gel on top of each other. I added some Gray and some Java in areas. When using gel stain it's important to remember to apply the gel and then wipe back using a clean cotton rag, you always want to wipe with the clean side of the rag. Do NOT wipe all the gel off as you'll wipe all the color off with it.
I actually created a video of doing the top if you want to see it:
Once the gel stain was dry, I wiped on two coats of General Finishes Gel Top Coat, allowing to dry between coats. This has a satin finish but love the effect on the table.
Here's how the top came out: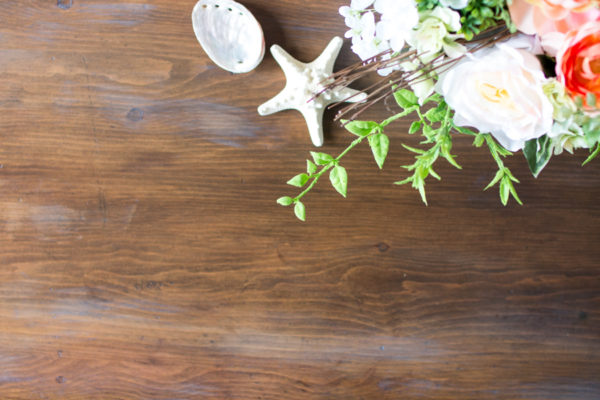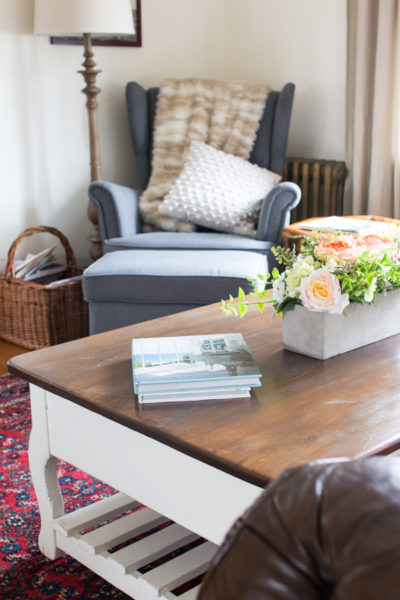 I love how the stains mingled together on the top and how the wood finish looks luminous in our living room.
The next part I worked on was the base of the table. I knew I wanted to go lighter because our Chesterfield couch is dark brown leather and the rug is also a deep red. I thought white would add some brightness to the room.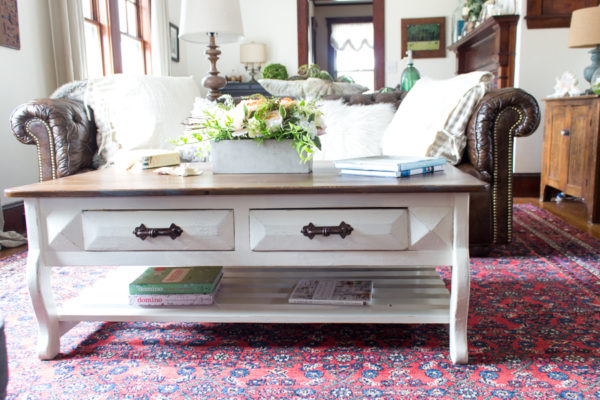 How to Create a Textured Coastal Finish
I love working with Saltwash® Powder to get a truly coastal effect. This product is so easy to use and can be mixed with virtually any paint. I've used wall paint, Chalk Paint®, Fusion and General Finishes. I'd probably not use powered milk paint but any premixed paint works great.
Here's what you need to create this look:
Materials: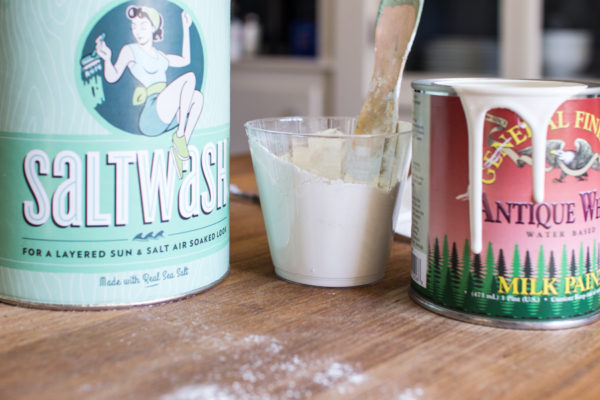 Method
Mix your Saltwash® Powder into the base coat color for your furniture. I wanted to mainly get a textured effect for this table so I decided to do base coat of Antique White and top coat of Antique White. I did also add some Seagull Gray mixed with Saltwash® Powder to build up a layered texture.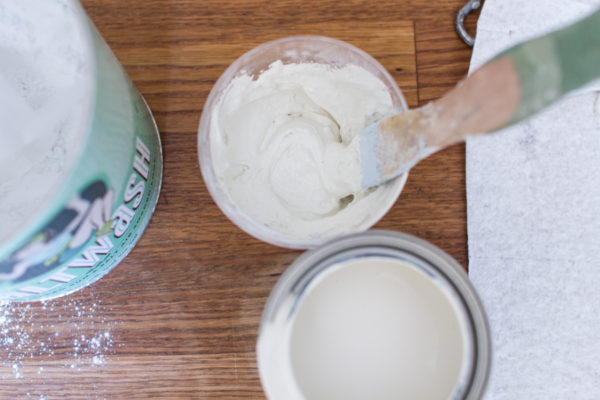 The mixture should look and feel like thick icing or batter.
To apply to your furniture you want to stipple it on using the bristles of the brush and the knock down the peaks.
I actually created a video to show how to mix and apply Saltwash:
I know videos can be helpful in showing techniques so I'll try and do more. If there's more techniques or problems you'd like answered in videos please let me know in the comments or send me an email.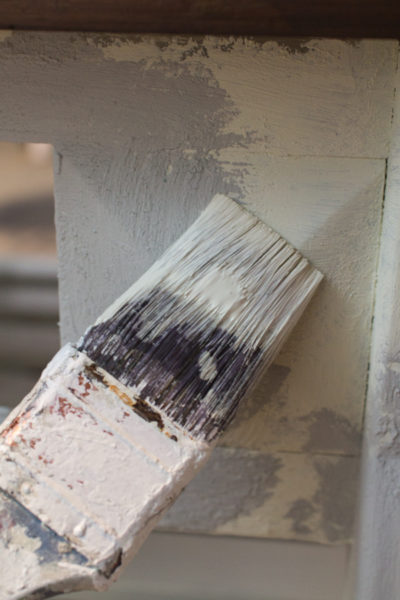 Once the Saltwash layer has dried, paint over in your second color or same color of paint (for just a textured look), allow to dry. Once dry sand with a sanding block or palm sander (I just used a sanding block for our table). Remove sanding dust and any residue and apply top coat of your choice. I opted for General Finishes Top Coat in Flat.
The textured look I got is fantastic and I LOVE how the rusty pulls stand out now.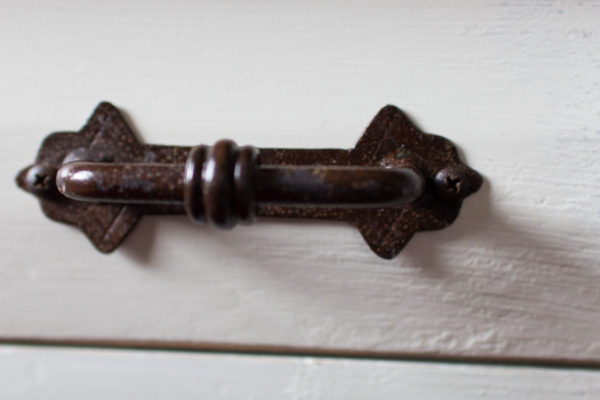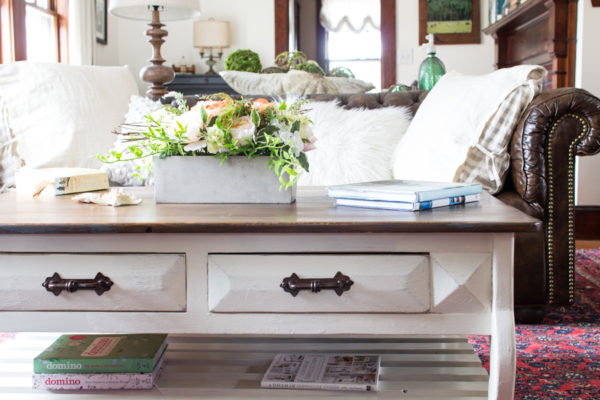 For distressing I focused on the high points and the railings under the table.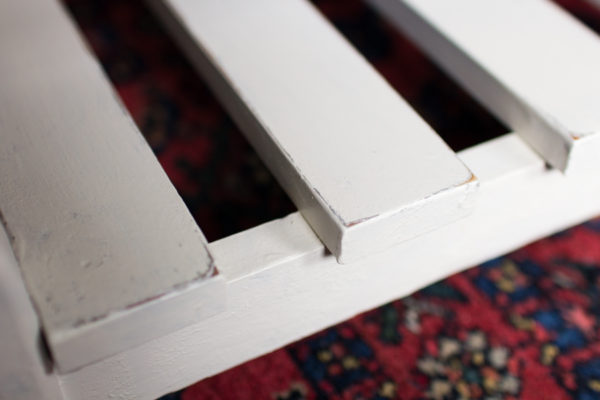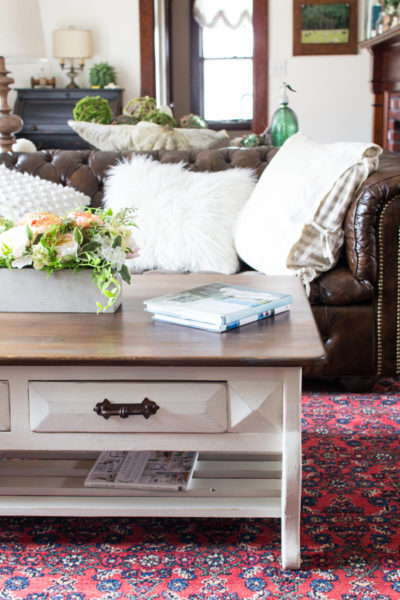 I left some lumps and textured bits to give that time worn look but in most areas it's very smooth despite looking chippy and rough.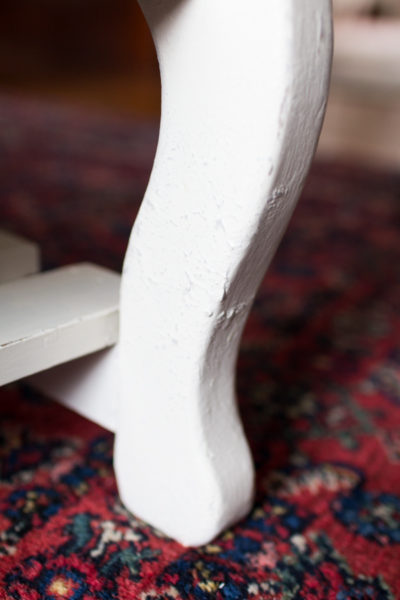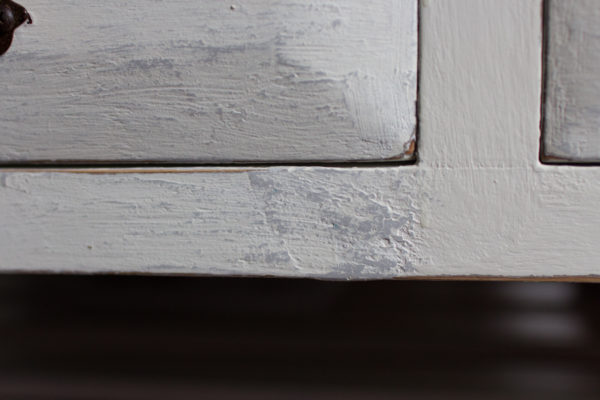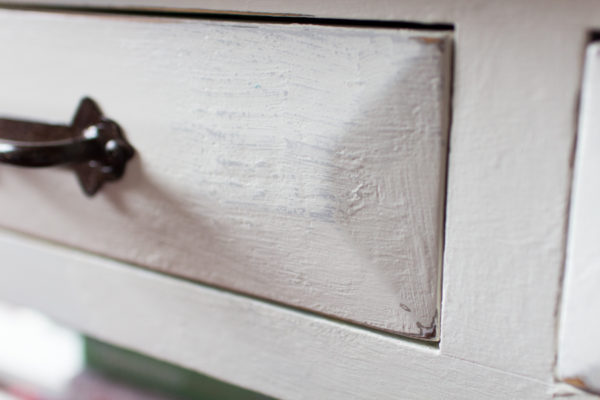 I love the new look to our old table.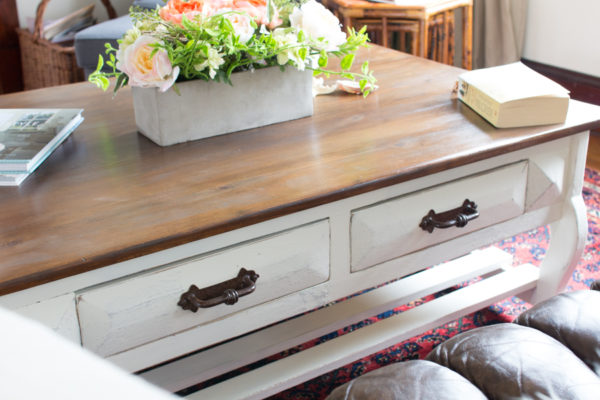 I love the weathered, rich top.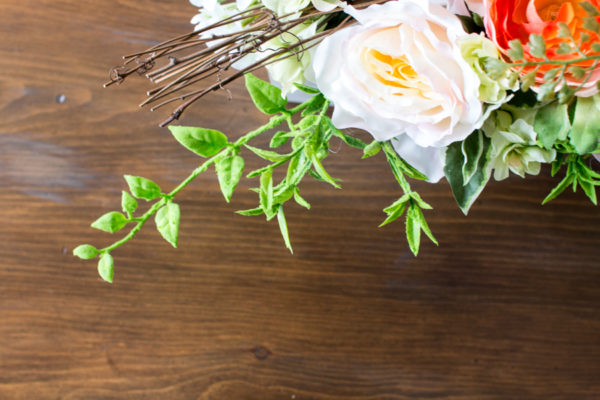 I also think the textured finish of the paint adds so much charm to this piece.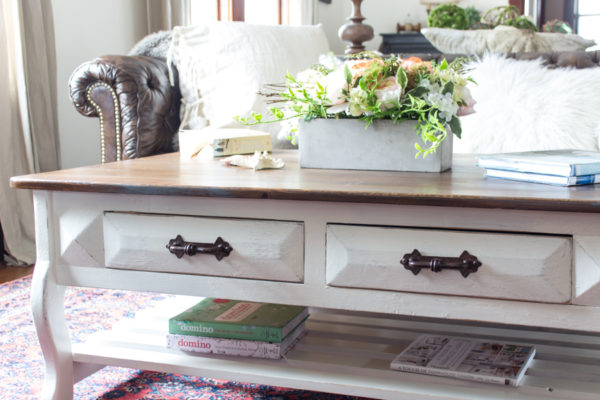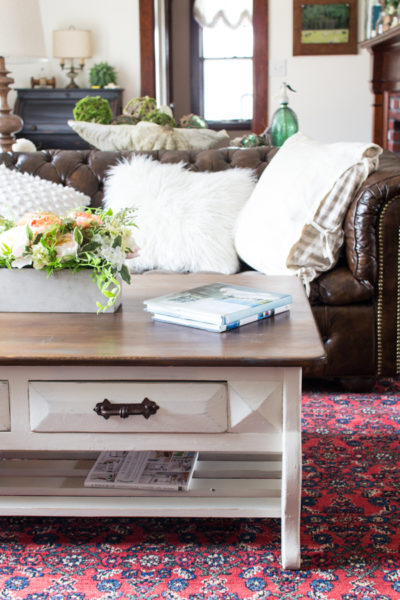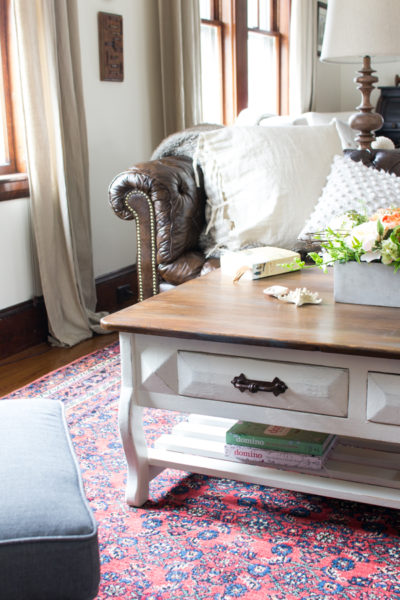 If you'd like to try Saltwash® Powder, my readers can get a discount on the sample cans by clicking here and using the code SilverPennies at check out.
Do you think you'll try this look at home? I hope so!

If you enjoyed this post, you might also like my eBook click here for more on that.