How's your summer going so far?
My boys are in camp this week and are loving it! It's an old fashioned style camp with boating, swimming, archery and arts & crafts.
In summer we try and spend as much time outdoors as possible.
Our deck is a favorite spot, whether we're gathering with friends, family or just the four of us and the two dogs. The other month I shared some entertaining ideas. Today I thought it would be fun to share what I did with the DIY shibori placemats.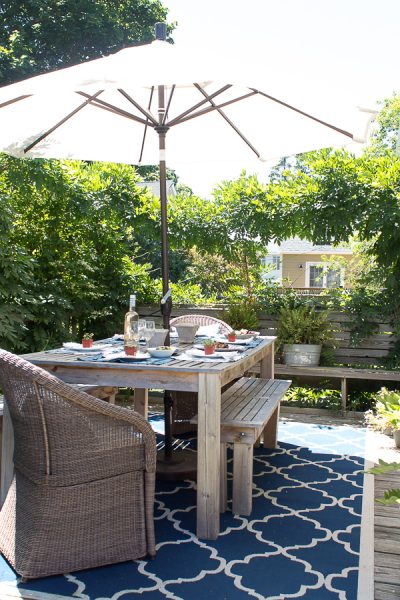 Here's Our Succulent and Shibori Tablescape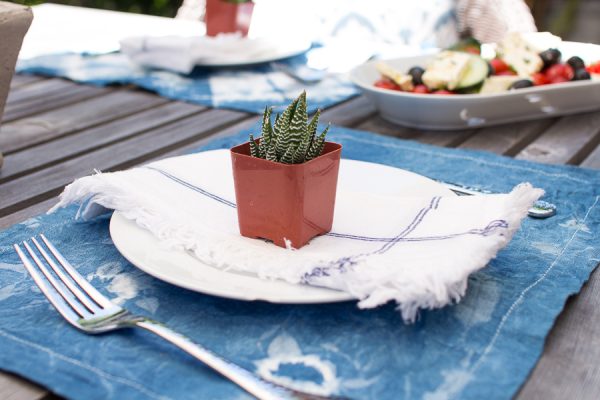 These placemats are linen and from Ikea. They were only $1.99 a mat. I thought it would be fun to try out shibori on them and they turned out great.
I tried out all different folding methods so each one is different.
I love how it gives our table a very eclectic and casual look.
This one is a favorite!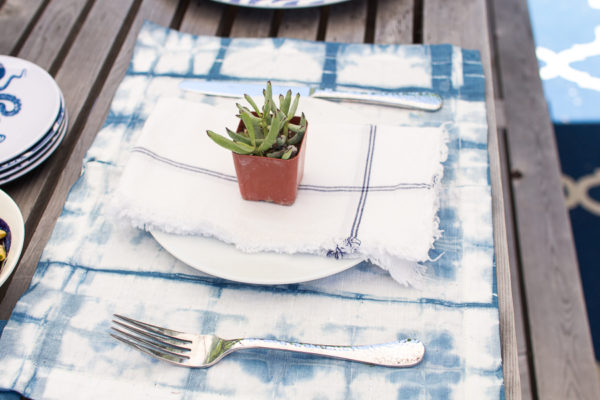 Mini succulents from The Home Depot look amazing sitting a top napkins.
They are fun as party favors but also add some life to your outdoor dinner party!
We usually eat after swimming in the sea so I keep things really simple. Easy summer salads that can be tossed together while Luke grills some kebabs. I created a fun corn salad the other day with Conor and I'll be sharing that soon 😉 It's yummy!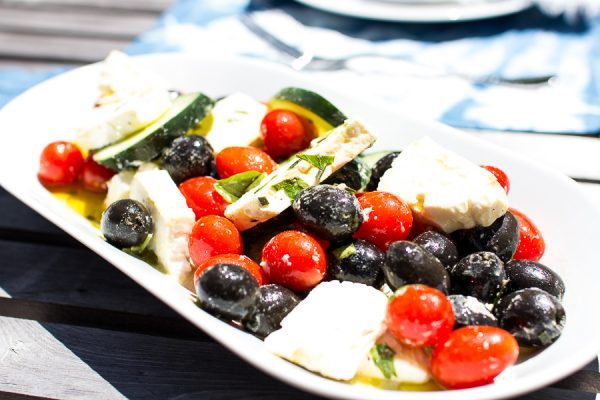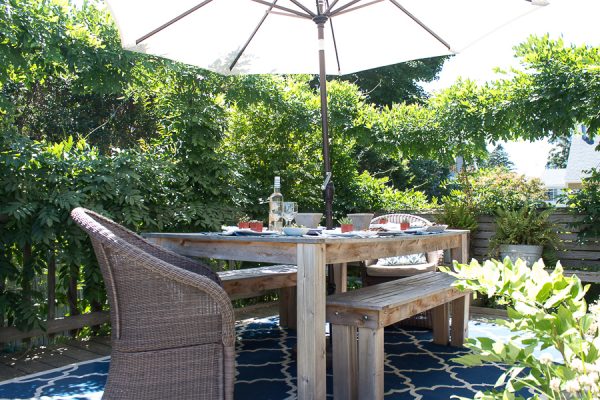 Luke built our set and you can find the plans here and here.
The arm chairs on the ends are from Target, the Holden Dining Chairs, and they come as a pair with seat cushions. They are on sale right now and such a good price. I ended up ordering two more as I want to replace one of the side benches. Most grown ups prefer to sit on chairs.
The sunbrella umbrella offers shade on hot days.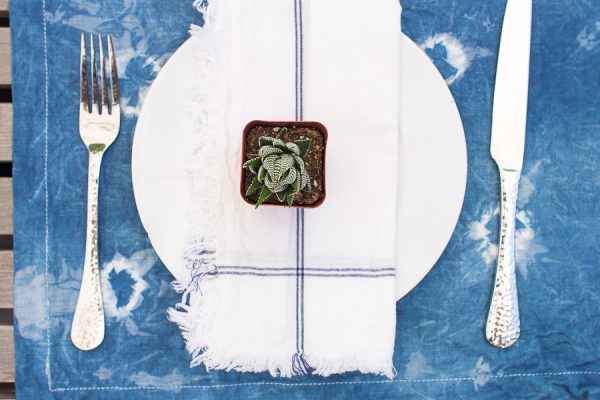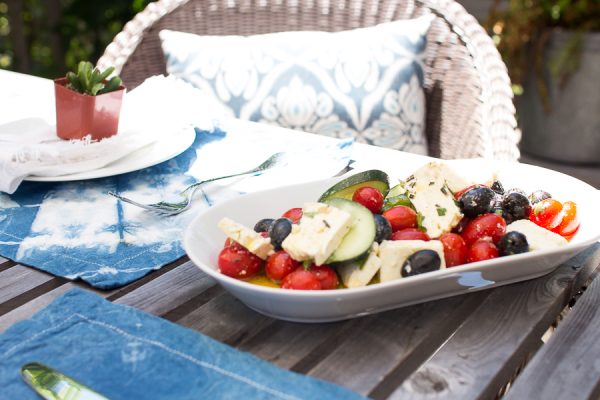 Sharing meals out here is so relaxing!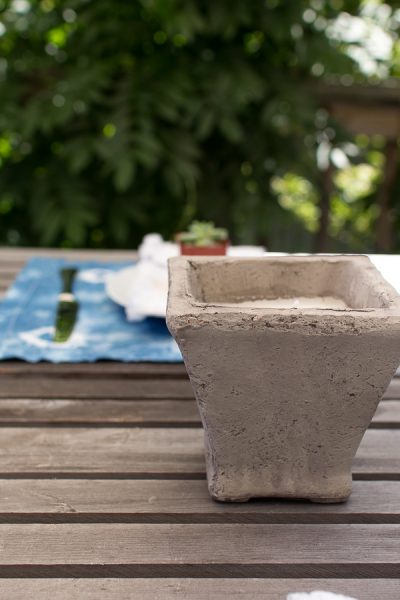 I found these beautiful citronella candles at HomeGoods. I love the texture on the cement.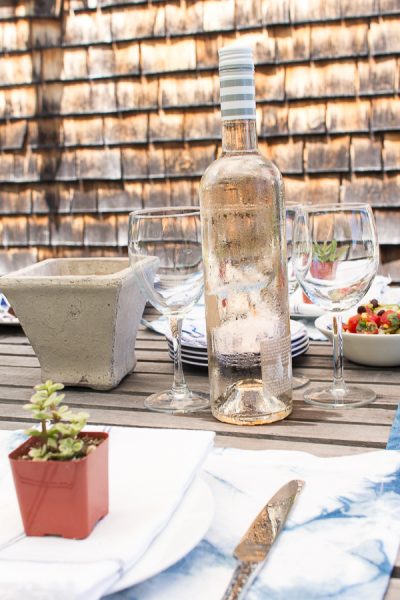 This is my favorite rose. It's so light and refreshing and straight from France!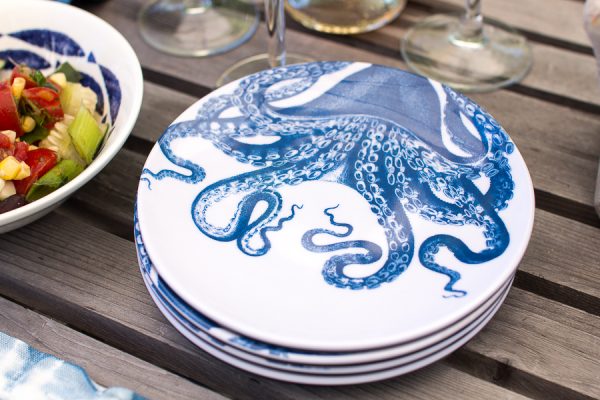 I always love blue and white for decor. In summer, I love mixing varying shades of blue to add interest to our table.
How sweet are those plates from Birch Lane?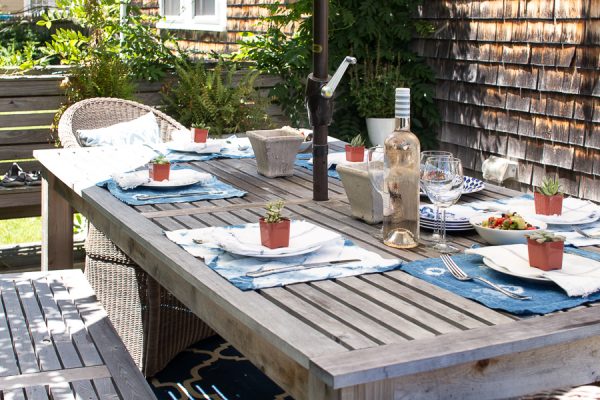 An easy and care free space to enjoy!
I will included a source list below, but before I do I have some exciting news!!!
Our Deck and Outdoor Spaces were Featured on Houzz!
My friend Faith asked if she could come back and shoot our yard and deck area. You may remember she did a feature on our home last October, click here to read that.
Here's a few outtakes and photos from the article.
Doesn't Max look so cute?
This didn't make it in the article, but loved these candid one of us on the deck.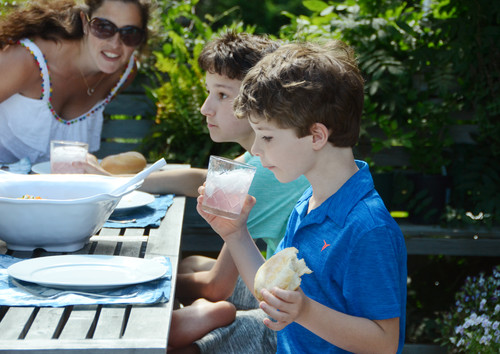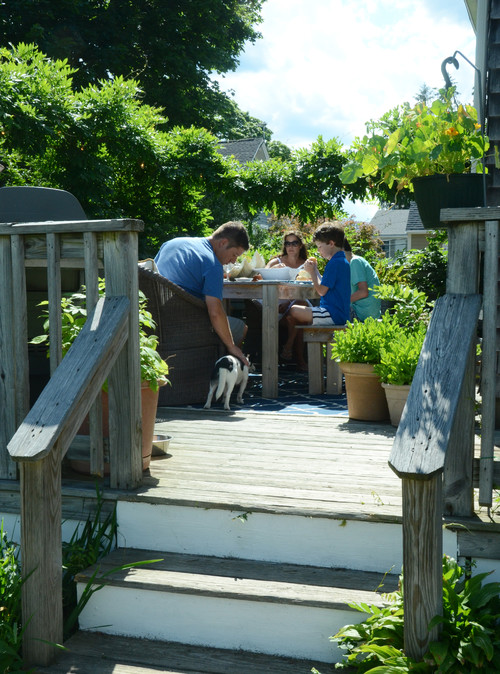 It is such an honor for home and gardens to be featured on Houzz. I hope you go and check it out!
Below is a source list for this tablescape.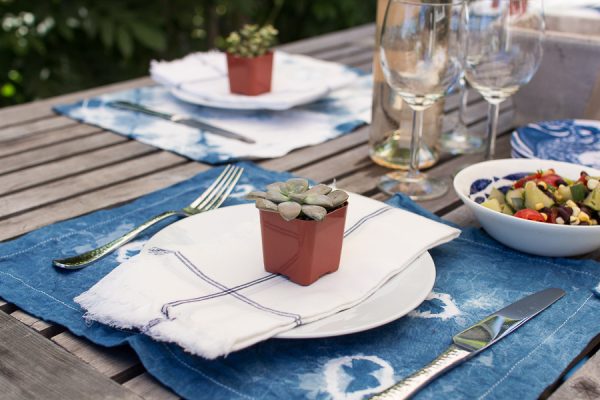 Source List