Ready for my big, exciting news? I've opened a shop!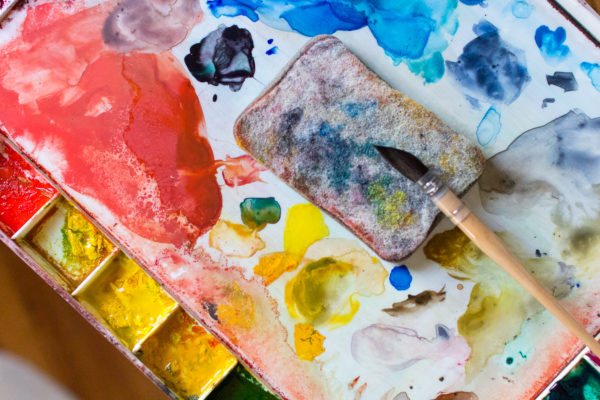 For a long while, I've enjoyed painting in watercolor. I started classes when Conor went to Kindergarten on and off. I just find the whole process of watercolor relaxing. I love watching the paint on the page and seeing how it flows into other colors. When I paint I feel happy. After sitting and working on a piece of furniture or a leaf or a lighthouse in watercolor. I feel lighter. I often feel this way after practicing yoga. There is something about painting that relaxes me but also centers me.
I know I've shared free printables on the blog and you guys have all been so kind.
Really, you have!
I remember sitting in my first art class with the wrong brushes, the wrong paints and not knowing what I was doing. It seemed like everyone already was advanced, but me, it was my first day. I wanted to cry. I wanted to run home. I wanted to hide and throw all the bad supplies in the closet, but I didn't.
Remember this little bunny?!? Well, he's been pinned and shared so many times and I'm so grateful for that.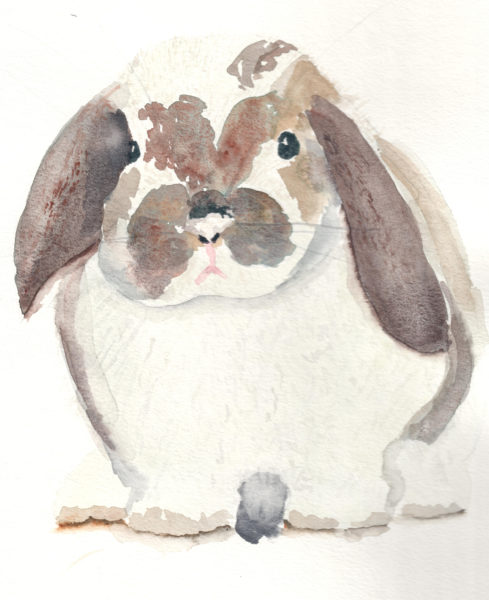 You guys have kept me going.
My husband has been such a huge source of encouragement and so have my kids. This summer I took a plein air class. It was the first time I set up my easel out in the open.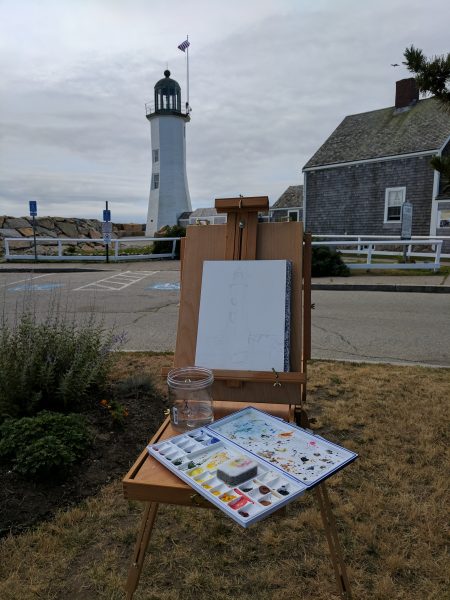 This is Scituate Lighthouse and it was the first time I tried painting it.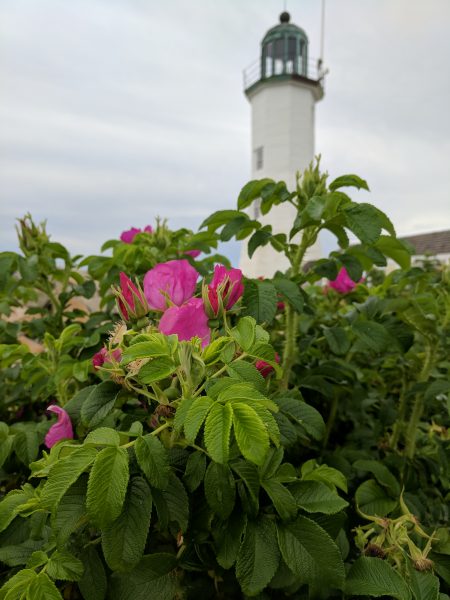 A bus load of tourist pulled up and wanted to see what I was working. I told them I was just learning and they were so nice. I'm grateful to my teacher Paul and the other students in the class.
I kept feeling like I needed to get better before the next step.
But now I'm just going to leap.
I saw these stones at the beach and I think it was a sign.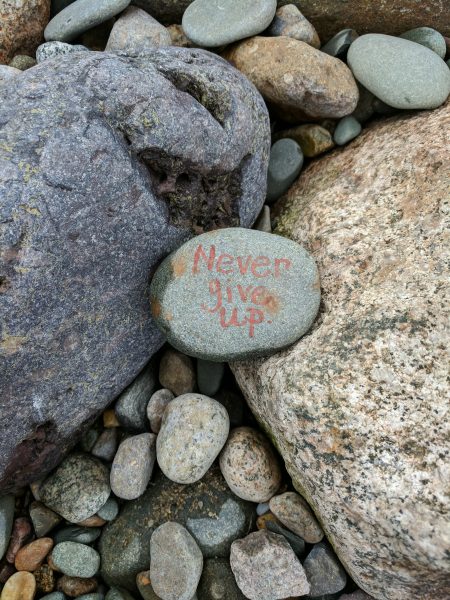 This blog, this creative journey,  has always taught me to keep dreaming. Keep learning. Quietly I've sat in the sunroom painting, just dreaming a little along the way.
So, that's what I'm doing, but I'm sharing along the way too. Luke snapped this of me finishing up the lighthouse.
I've dreamed of sharing my art for so long but now I have the courage to take that leap.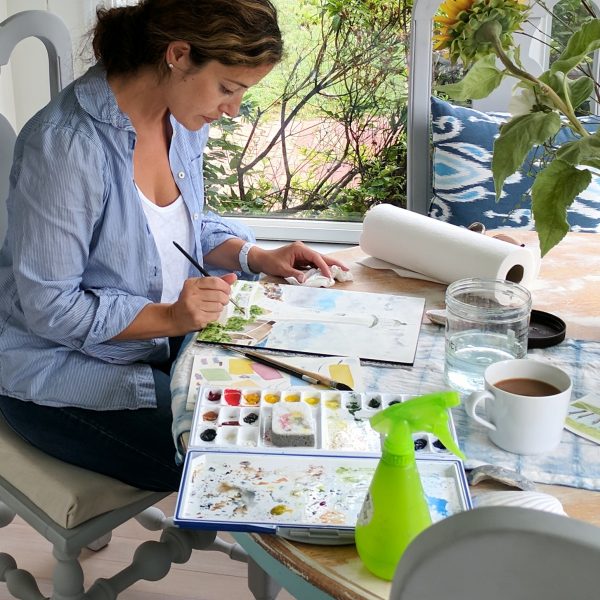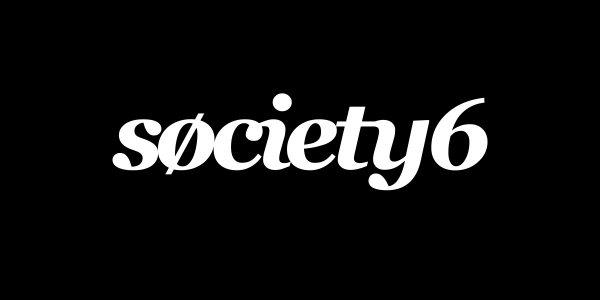 Are you familiar with Society6? They take artists' work and put the images on all kinds of cool things – pillows, note pads, notecards, shower curtains, tops, clocks. You name it. Here are a few of my watercolors in the shop:
My lighthouse as a comforter: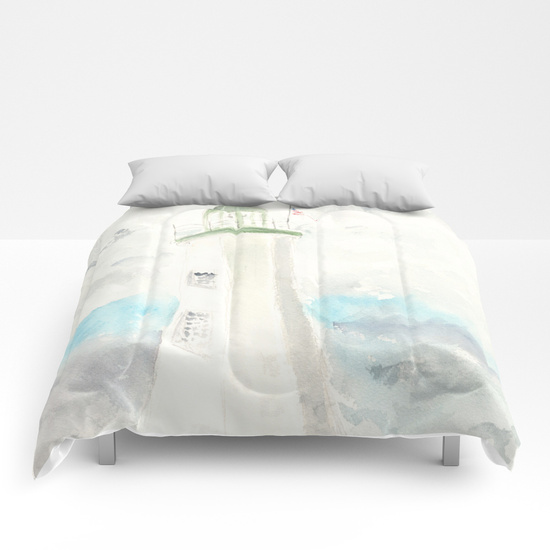 or an iphone case: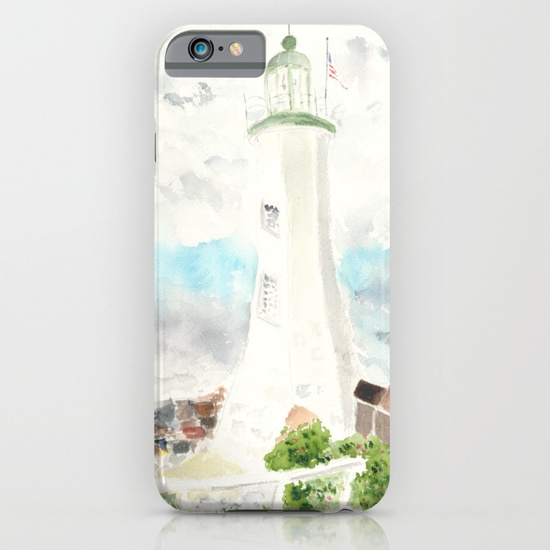 A pretty oyster pillow: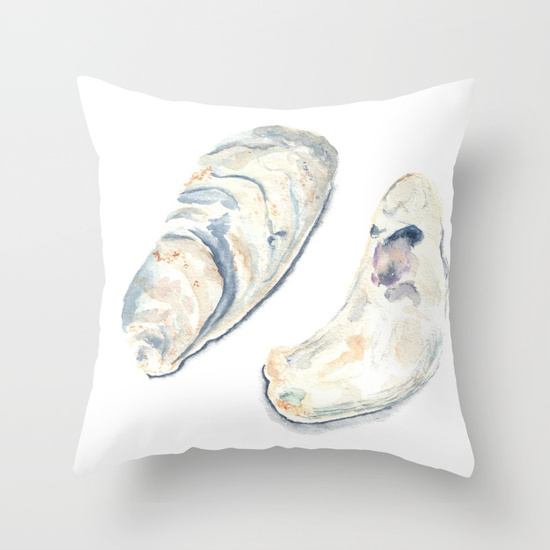 or notecards: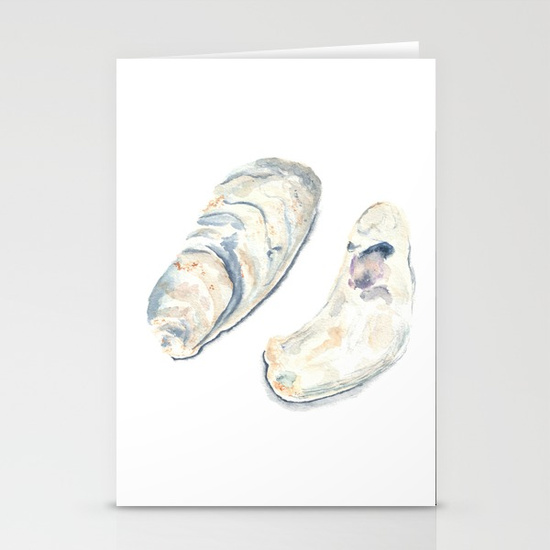 Perhaps a sprout tote bag for the farmer's market?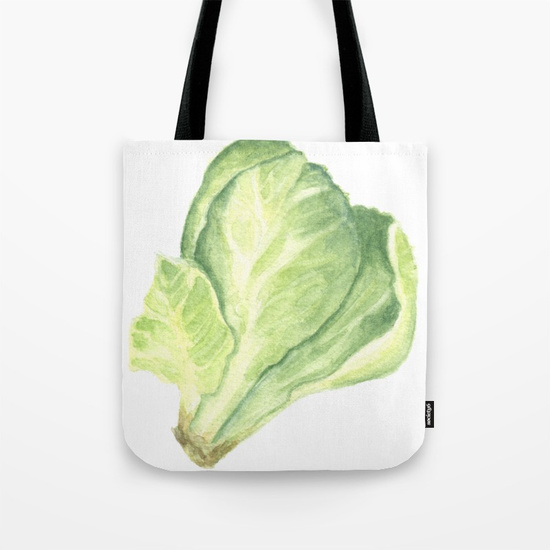 or clock for the kitchen?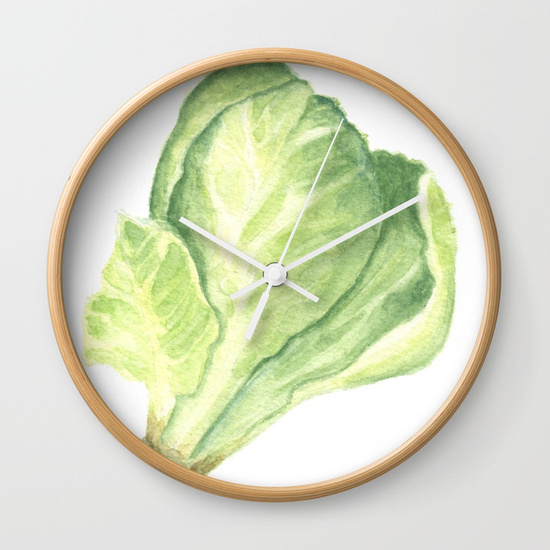 This set of pouches is great for travel: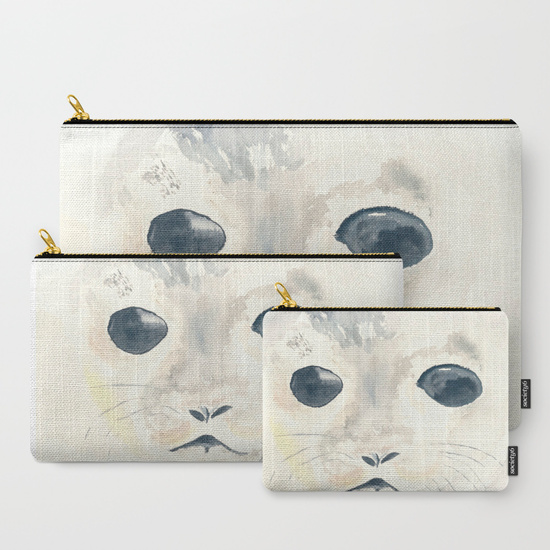 Each day I'm adding more and more new artwork. I'll be adding more coastal (of course) but also seasonal items too. I've bought loads of things from Society6 and LOVE the quality. They also make great gifts.
Society6 is having a HUGE sale this Labor Day weekend. 20% off of everything + free shipping around the world!
Please share the sale and my new shop with family and friends. I'm so grateful for all your support and love! Happy Labor Day, Everyone xx