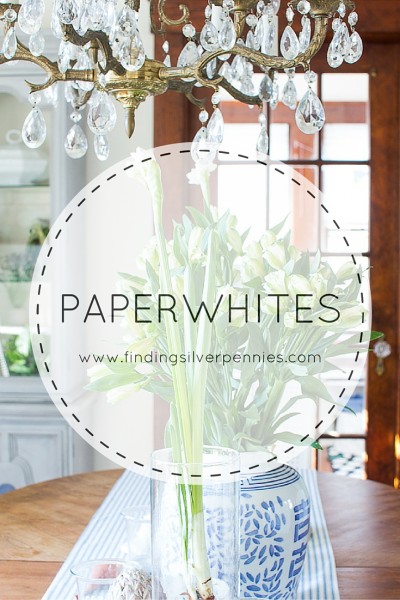 I love exploring nature with the kids in the woods or at the beach, but I also enjoy bringing that nature into our home.  Isn't it amazing watching things grow?
This post contains a few affiliate links for your convenience.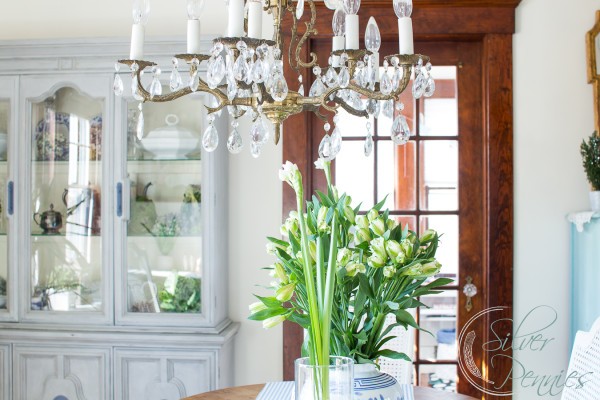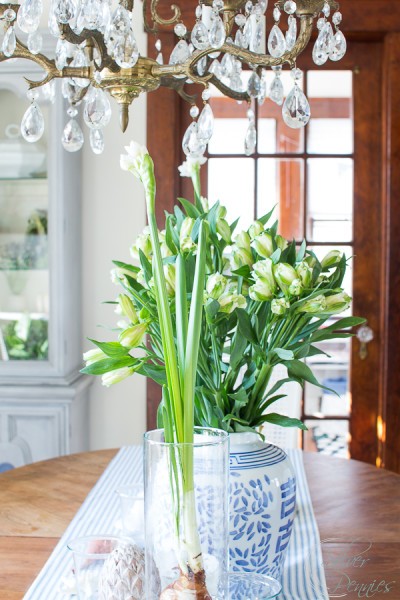 Just after a snow storm I bought some beautiful paperwhite bulbs down at the Flowers & Festivities in Scituate Harbor.  We'd been sledding and loving the snow but knew it would be so lovely to have spring inside.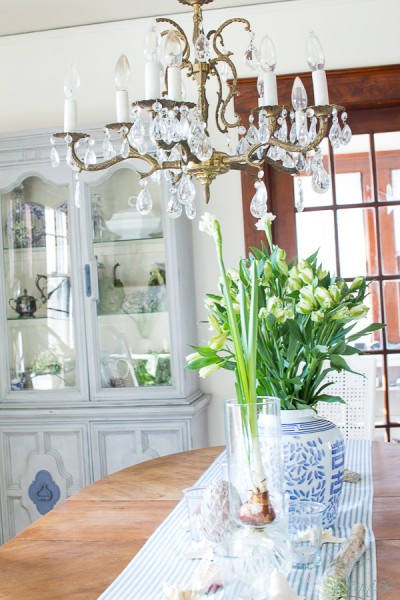 I got two bulbs and two vases – that way both John and Conor could have one and it would be fun to see which one opened first and grew the tallest.
Over the past month or two, we have so enjoyed watching them grow and grow and grow.
The roots fascinate us too!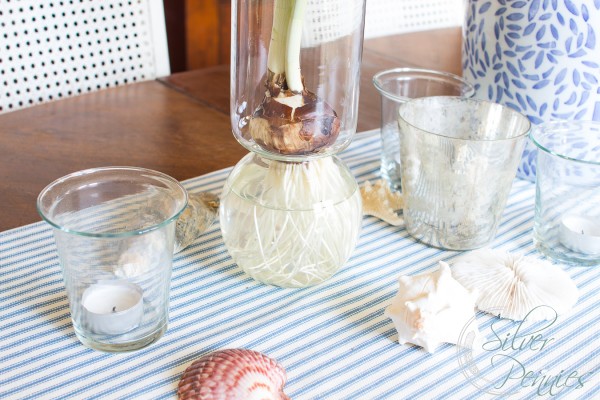 I love how the paperwhites can grow tall in these vases and not fall over.
The fragrance is just amazing in here right now, soft and delicate just like the petals themselves.
I'm happy to report John's and Conor's flowers opened on the same day and they are the same height 🙂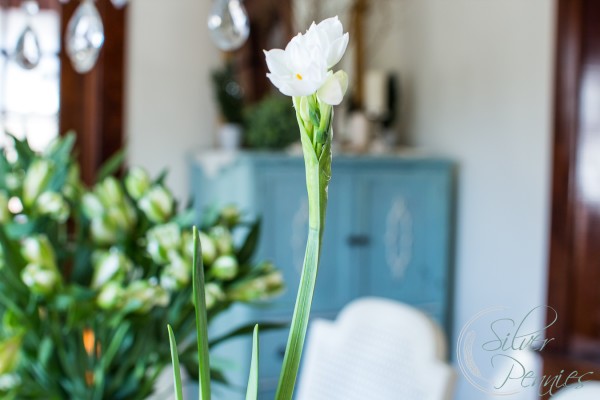 I took these photos a few days ago but now they paperwhites are fully open.
I added some grocery store flowers to a blue and white jar like this one.  It looks so pretty against our ticking stripe runner and with all our shells.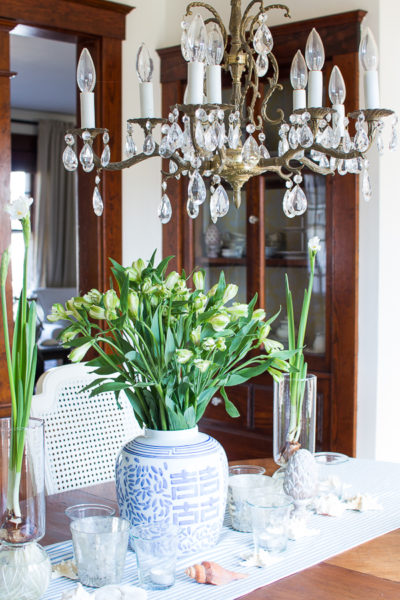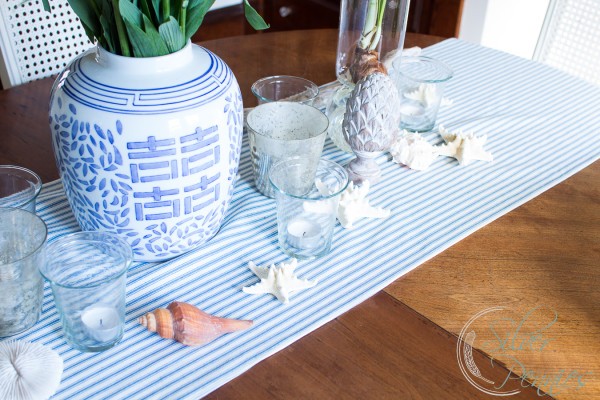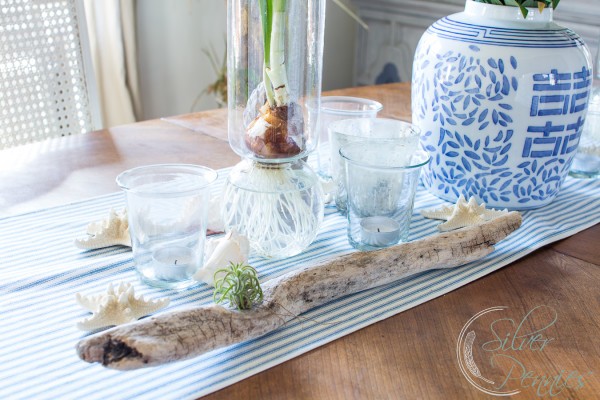 It may be a few more weeks 'til spring outside but it's certainly feeling like spring on the inside.
How are you starting to celebrate spring in your home?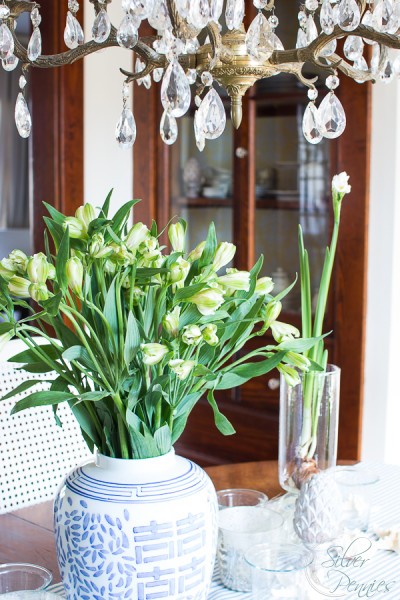 Sharing with: