Who's in the mood for some beach fun?!?  ME!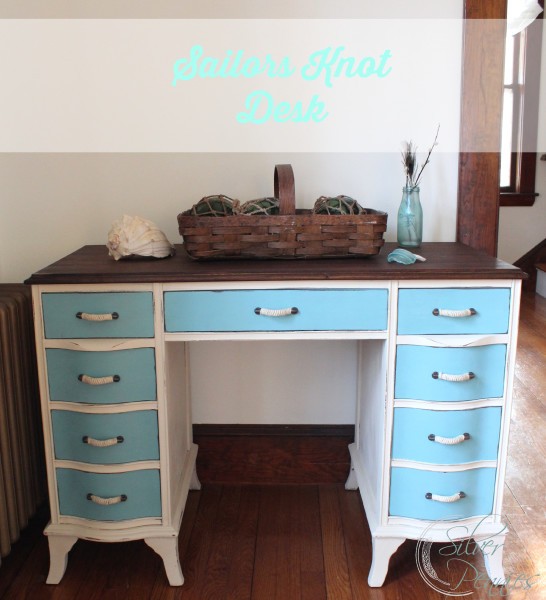 Does my Sailors Knot Desk have you dreaming about the sea faring life?!?  Well, this desk wasn't always so sweet and dreamy.  When I found it, it was looking quite sad.  Here is the before: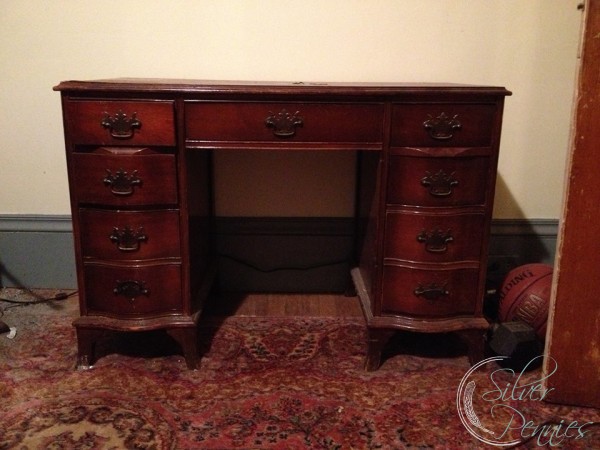 The top was severely damaged: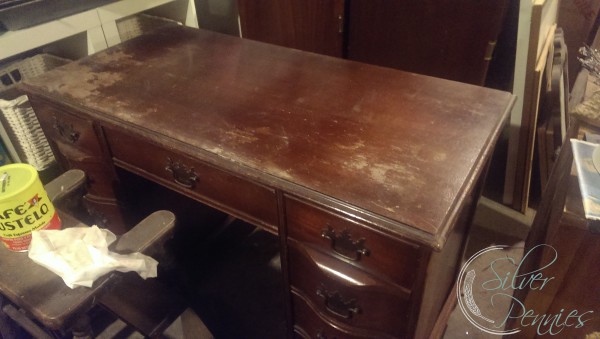 Here's a close up of the top: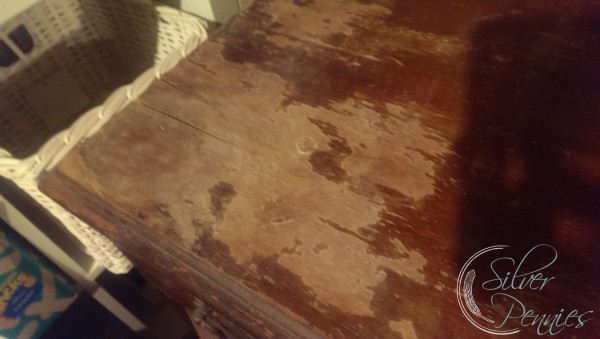 First step was to repair the top.  Luke did this by gluing down the top with Titebond II and patched with Bondo.  This stuff is magic!  We could have pulled all the veneer off, but I really really wanted this to have a stained wood top.
I then carefully sanded the top and stained it with Minwax in Dark Walnut.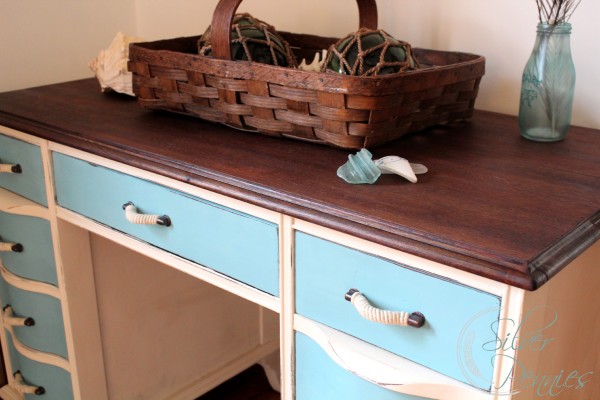 You'd hardly know now that the top was in such bad shape.  I sealed the top with MMS Milk Paint Hemp Oil.  I painted the body in Old Ochre and the drawers in Provence Chalk Paint®. This color scheme is so fun: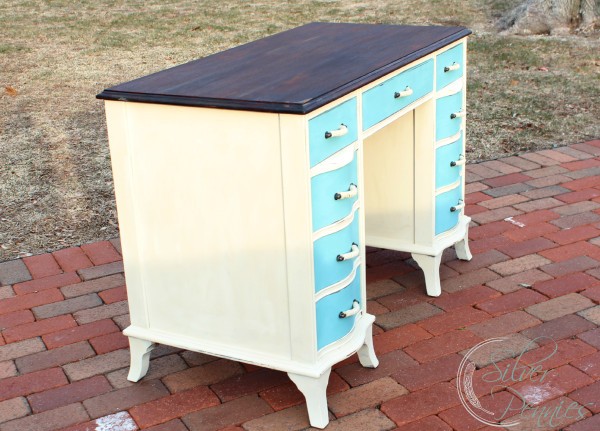 I distressed around the drawers and the high points and sealed with two coats of Annie Sloan's clear wax.  You can see here the distressing and a bit of the patch where the stain didn't take as dark, but I think that adds to the character of the piece: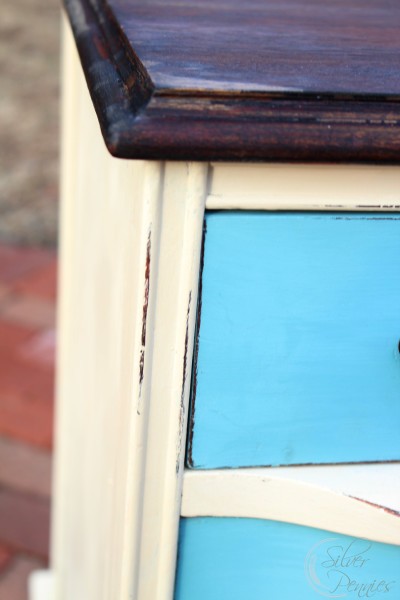 Oh, and the pulls, I'm in love with these. They are from Anthropologie and I think make the piece: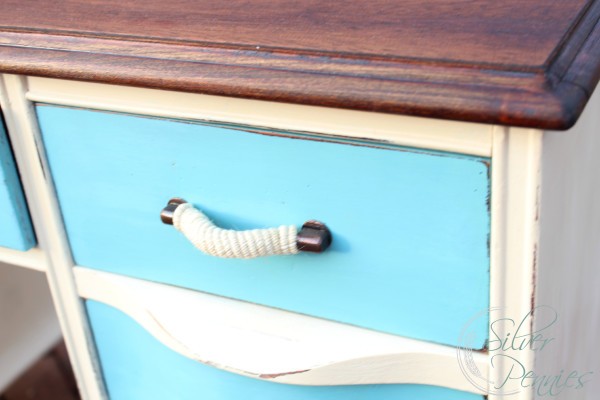 Yummy, right?!?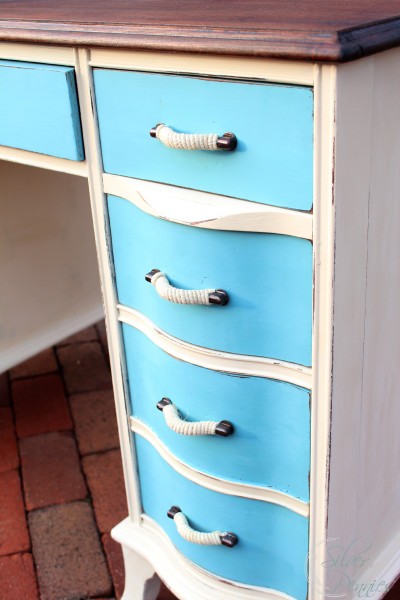 Even the back is finished so you could float it in a room: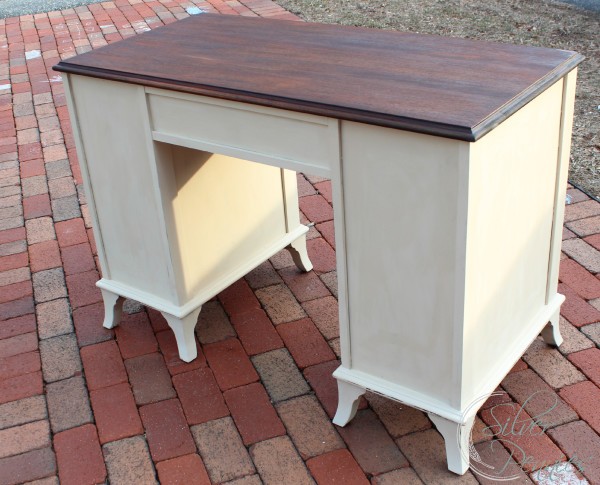 I think this one could appeal to a boy or a girl as they are such lovely beachy colors.
Hoist the main sail, this one is ready!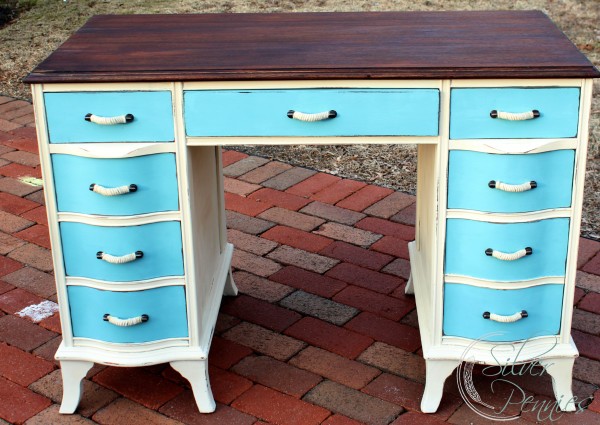 Sharing with: