Meet Dani!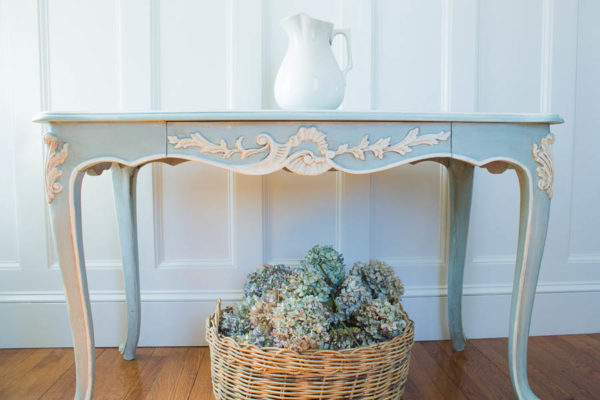 Yes, this one is named after me.
Is that vain?
Perhaps….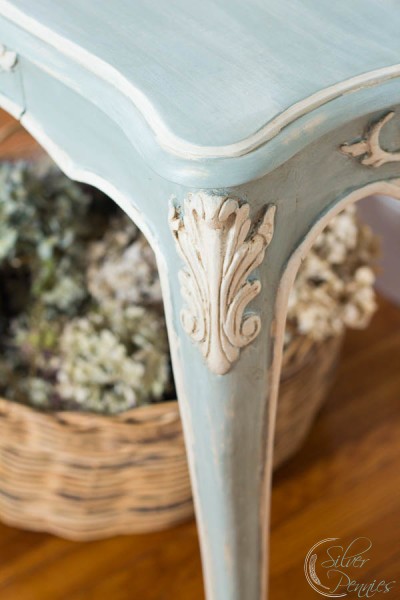 I don't mean it to be.  This French console sums up my style: soft blues and whites, scrolling details, aged patina paired with simple decor!
This is what she looked like when I found her down at Goodies II in Scituate Harbor: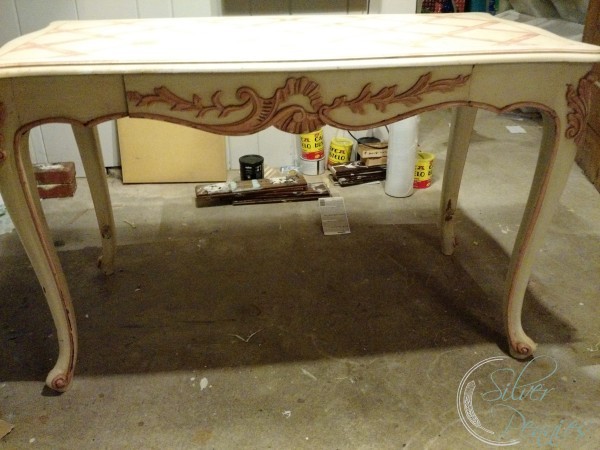 She was pink and cream with lots of dirt and lattice on top: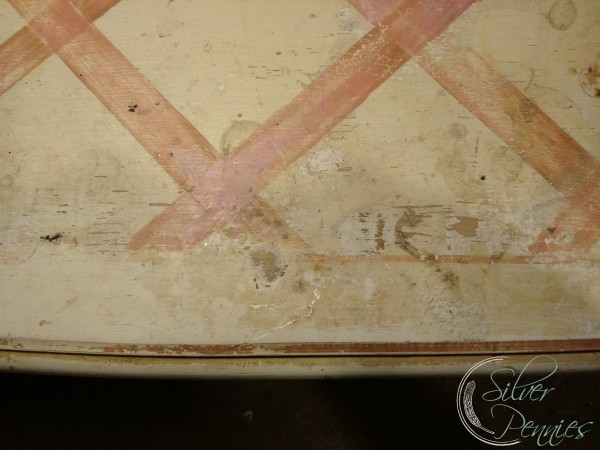 The minute I saw her, I knew I wanted to paint her and I knew she had to be Duck Egg Blue.
Kind of like good old Beatrice I painted ages ago now.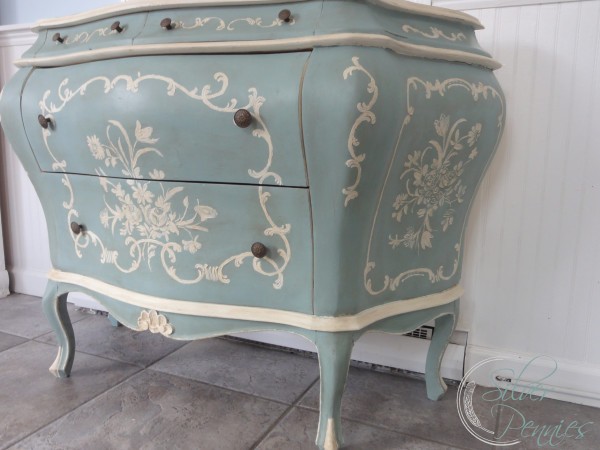 Sorry for the poor quality photo in our old kitchen!
Anyway, getting back to Dani.  She's a stunner.  I started by washing down the piece with TSP (it was very dirty).  I also scuff sanded.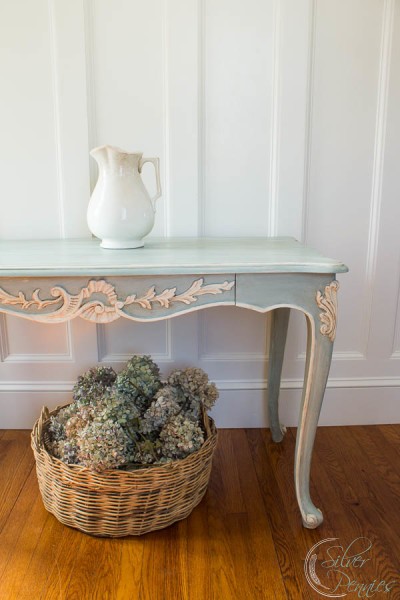 Since there was so much pink I did the first two coats in this piece in Country Grey.  Then I applied very textured strokes of Duck Egg Blue.  I wanted this piece to look like it has always been painted in this way.
I used a small brush to paint all the gorgeous detailing in old white.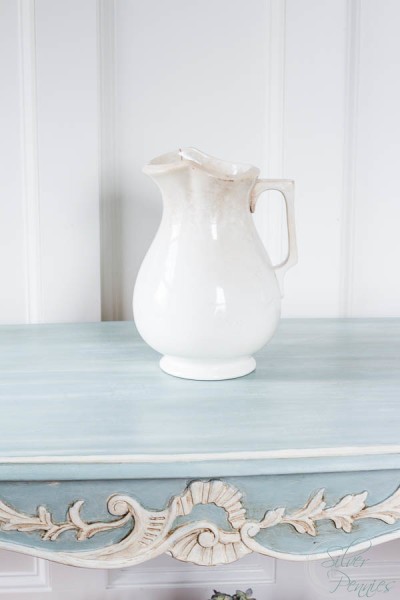 Duck Egg Blue and Old White are my favorite Chalk Paint color combination.  I LOVE them together.  I felt like the piece looked too new once I finished the detailing so I went back and did an old white wash over the whole thing.  If you want to learn to do this same wash technique, check out this video here.  You may remember I did that same effect on this desk.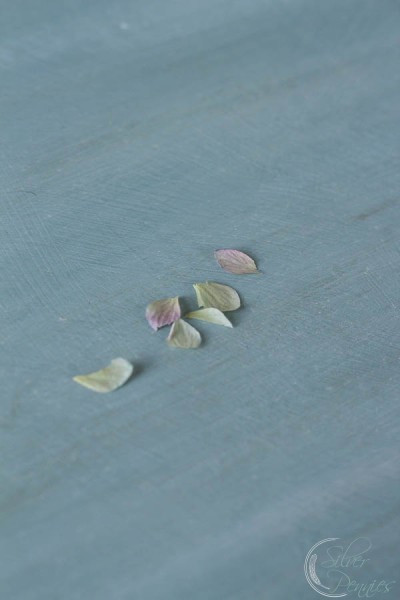 Then I did dark wax (click here for how I apply) all over – concentrating mostly on the carved detailing.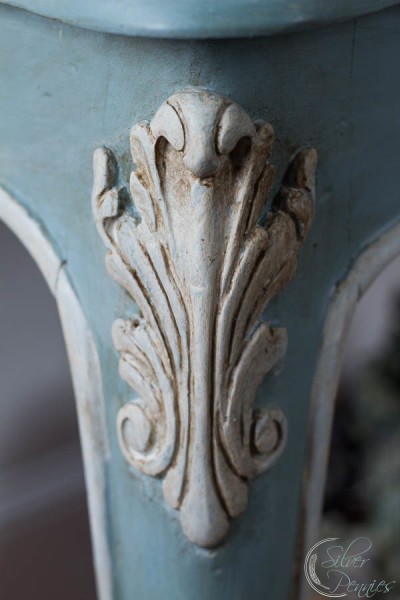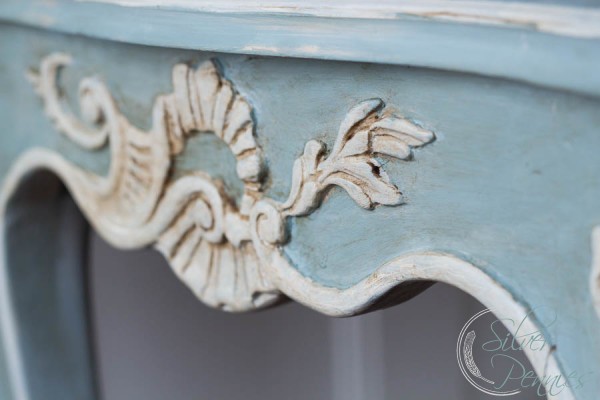 I know she doesn't look very big in these pictures but she's quite the statement piece!  She's 47″ long!
She has it all too!
Cabriole legs –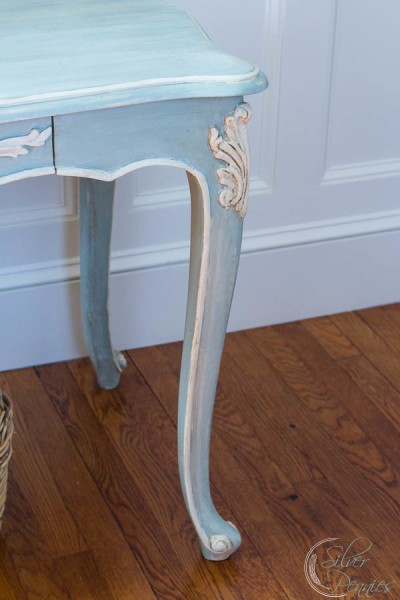 A hidden drawer for all your treasures: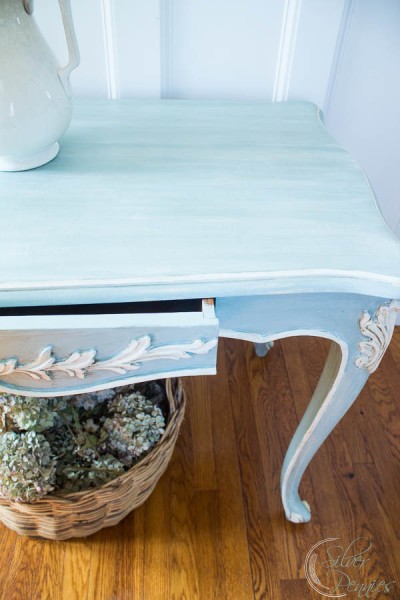 Gorgeous details –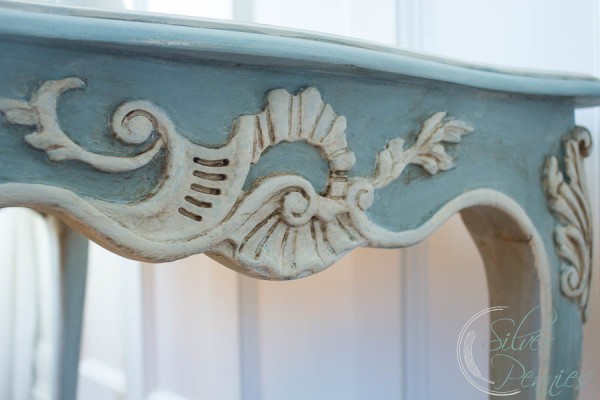 I've decorated her quite simply here with a chippy pitcher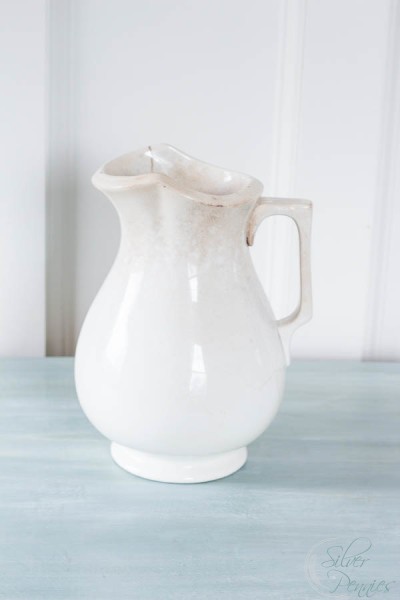 and my dried hydrangeas from last summer.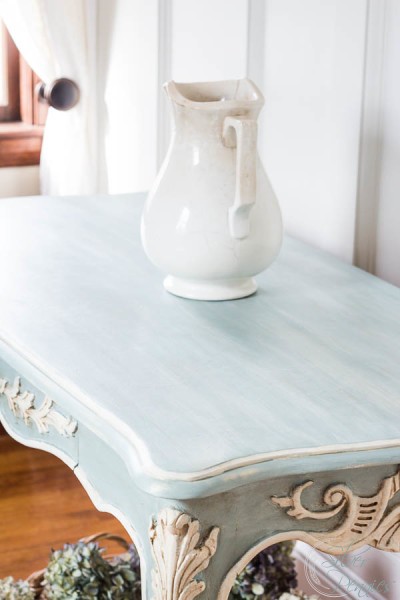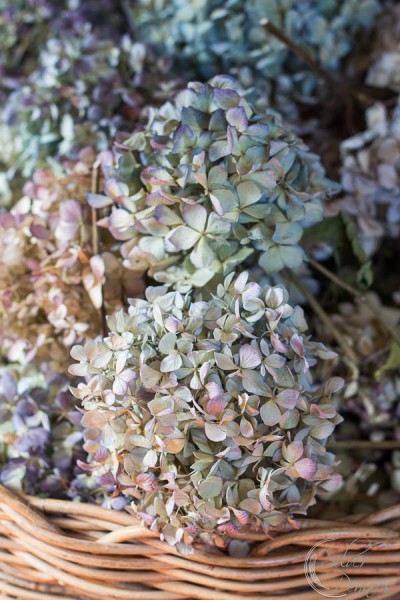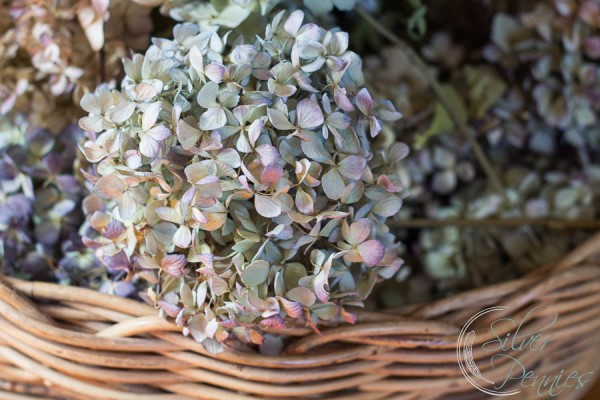 If you've been reading the blog for long, you know this is my style.
Dani will be available for sale this weekend – Saturday and Sunday at the Duxbury Show.  Dan (of Gentleman & Daughter) and I will be in booth 12.  We are both so very excited about the show.  Our booth will be filled with great finds from very old antiques, upcycled pieces like the coffee sack chair I shared yesterday and very pretty painted pieces like Lila.  I actually have so many pieces that you haven't even seen yet – dressers, chairs, sides tables, book shelves.  Anyway, local friends I hope you can come out this weekend and see us!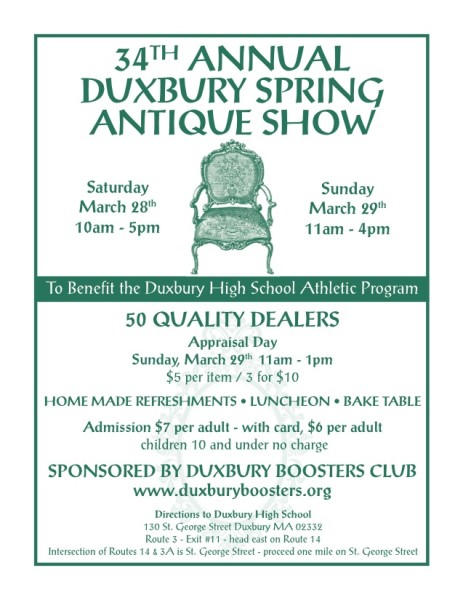 If you aren't local, I'll be sure to share some pictures of our booth next week and maybe some on Instagram and Facebook!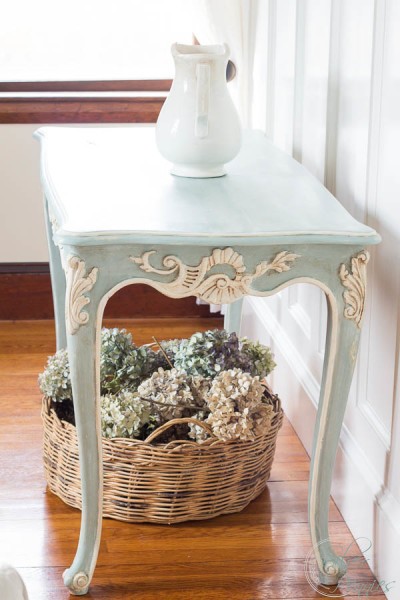 What do you think of Dani?  I think she could be used as a console for an entry or in a living or dining room, but she'd also make an awesome desk!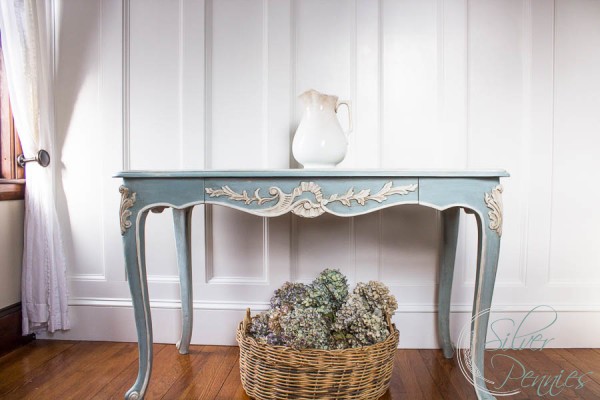 Would you want to bring her home?
Sharing with: