Mince Pies are a traditional English dessert at Christmas. Today I'm sharing how we made some easy mince pies over the weekend.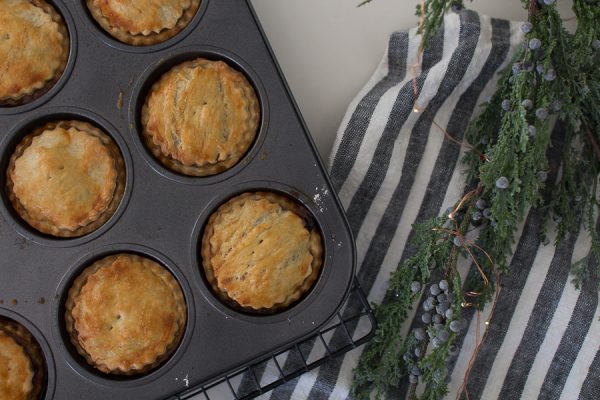 Here are our mini mince pies coming out of the oven.
This post contains affiliate links, if your purchase via a link I will receive a portion of the sale. You can read my full disclosure policy here. Thank you for supporting our blog in this way.
As many of you know, Luke is English and I spent a few years living in the UK. Small mince pies are such a fun tradition there. I was reminded of it a few weeks ago when I went to the home of my art teacher, Sarah Roche, for a botanical illustration class. We could pick anything we want to paint and I chose some white pine and rose hips. While we painted she served the most delicious mince pies and brandy butter.
Before I share how we made these, I thought you might want to see how my botanical illustration came out. Here it is as a pillow in my Society6 shop, click here.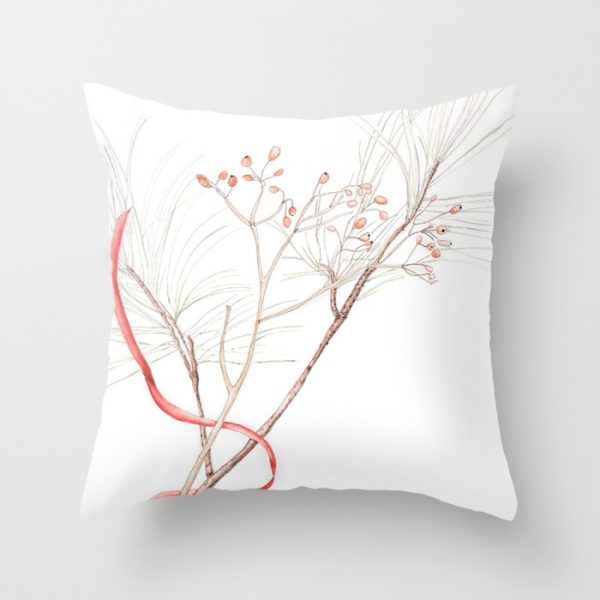 I spent a lot of time on this and am really pleased with how it came out.
Okay, now I want to share the fun we had making mince pies over the weekend. Everyone took part.
Easy Mince Pies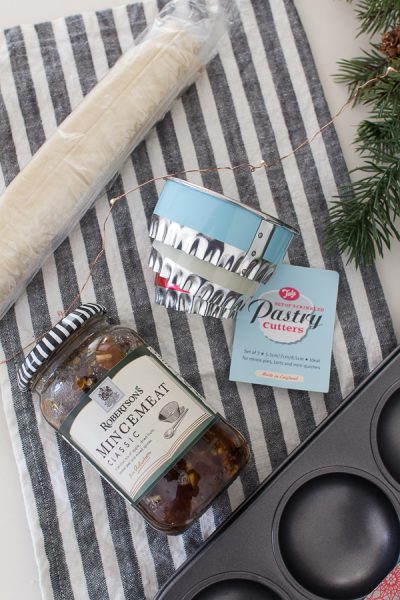 You can get everything you need on Amazon! Yay! You may already have some of the ingredients in your pantry. I know many people make mincemeat from scratch and make pie crust from scratch too but since I'm sharing easy mince pies I'll be sharing some quick and easy short cuts today. I don't know about you but I still have lots planned before Christmas and doing easy mince pies makes the most sense for us.
Ingredients
Method
Step 1 – First put on Christmas music and round up your family for some baking fun! We so enjoyed doing this together! Preheat your oven to 400 degrees F.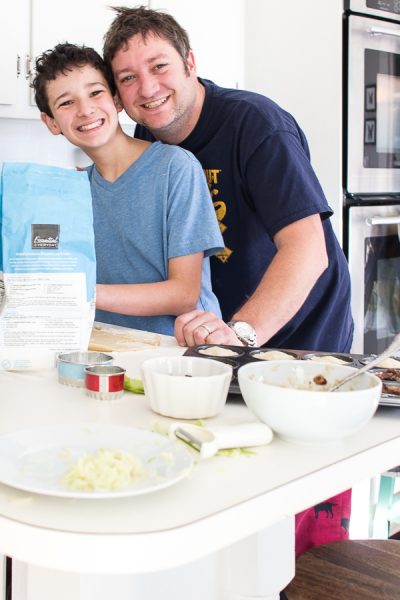 Step 2 – Make the filling. We used jared filling by Robertson's but added some freshly grated apple and dried cranberries as suggested by Sarah.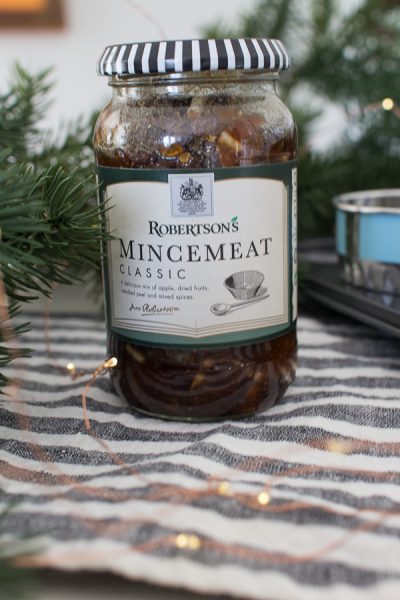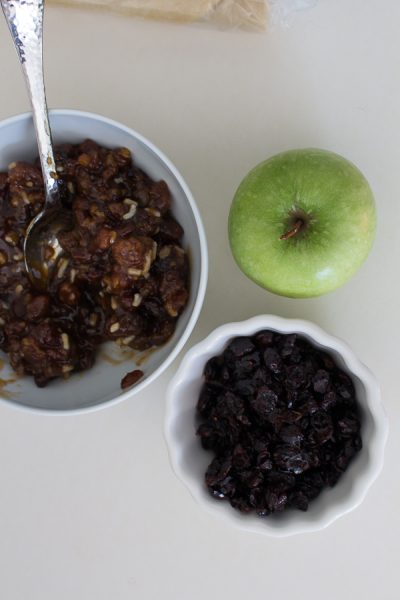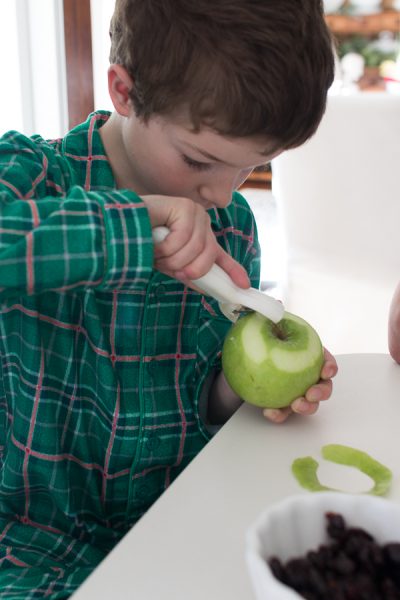 Aren't Conor's Christmas jammies adorable? They are from Cat and Jack at Target.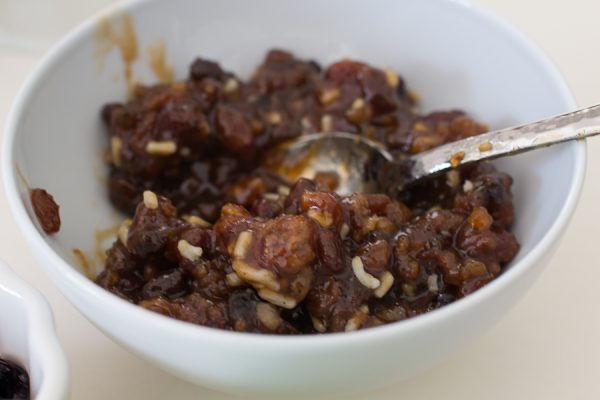 Step 3 – Carefully roll out one pastry circle and cut with the largest mince pie cutter.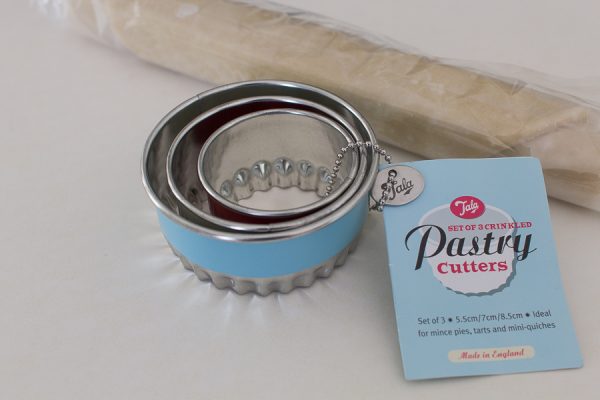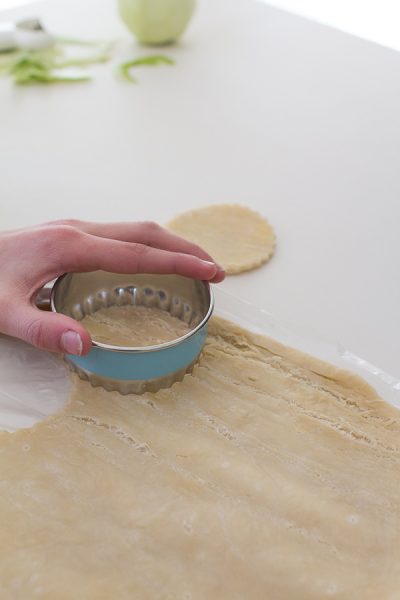 We were able to get all the circles out of one round by taking leftover pastry and rolling it out.
Step 4 – Grease your mince pie baking sheet with butter or Pam to prevent the pies from sticking. Place pastry bases inside.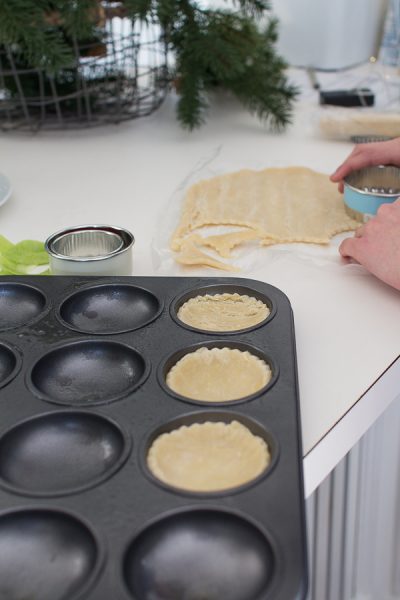 Step 5 – Add a spoonful of the mince pie filling to each mini pie.
Step 6 – Now you want to cover the pies with crust. Repeat step 3 but use the medium mince pie cutter to create the tops of the pies. Make a hole in the top for venting. Apply an egg wash on top so the pies will become golden in the oven.
Step 7 – Bake at 400 degrees F for 25 to 30 minutes on the top rack. Cool on a baking sheet before serving. The filling will be very hot when the come out of the oven.
Here's how our's looked straight out of the oven: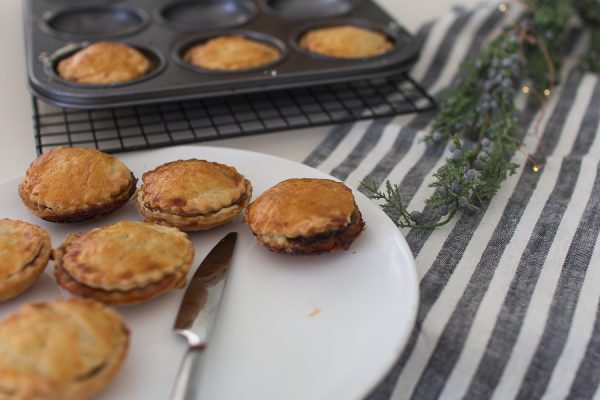 I wish you all could smell them! Oh, and taste them. They are so delicious and remind me of Christmas in England.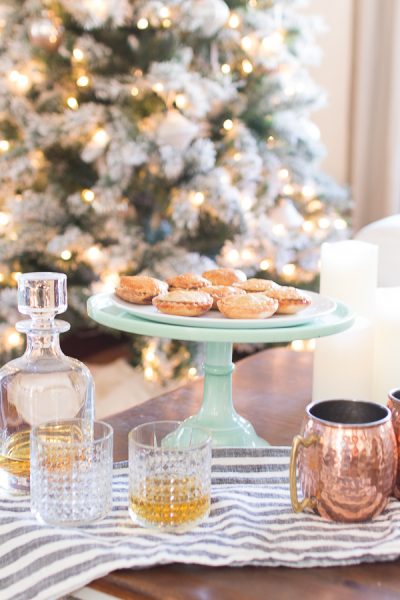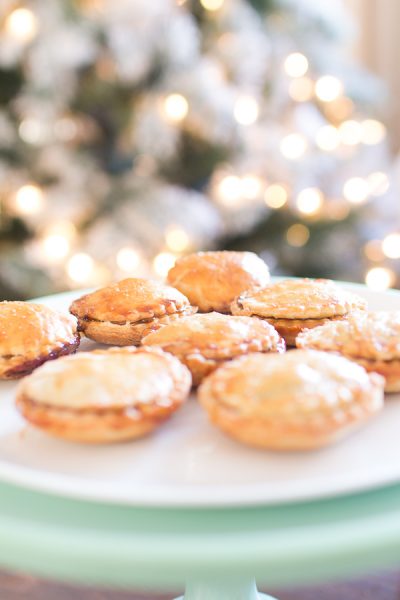 Aren't they adorable?
This is optional but we like to serve them with Brandy Butter, as is customary in England.
How to Make Brandy Butter
Ingredients
4 Tablespoons Butter
4 Tablespoons Sugar
1 1/2 Tablespoons Brandy
1/2 Tablespoon Warm Water
Method
Step 1 – Blend together the butter and sugar until creamy.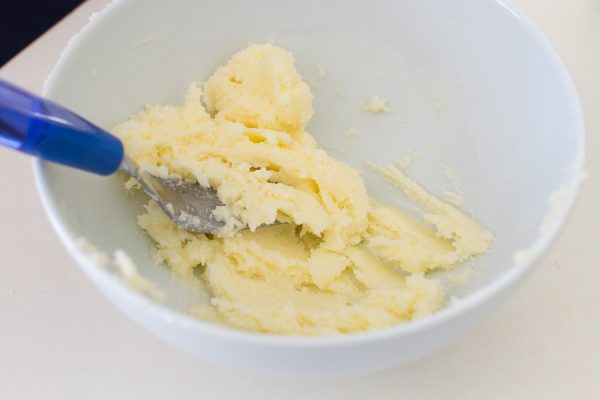 Step 2 – Mix 1 1/2 Tablespoons of Brandy with 1/2 Tablespoon of warm water. Blend into butter / sugar mixture.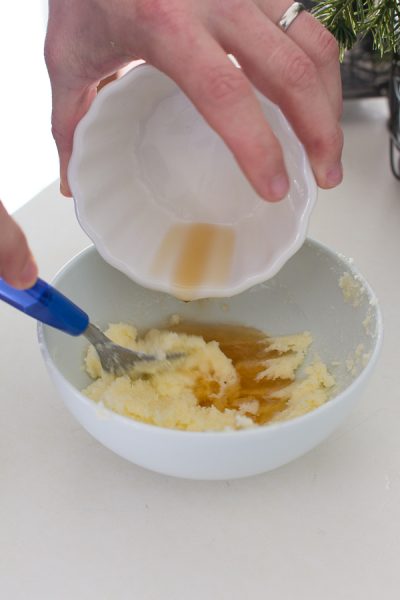 Place a bowl on the side so your guests can add brandy butter if desired.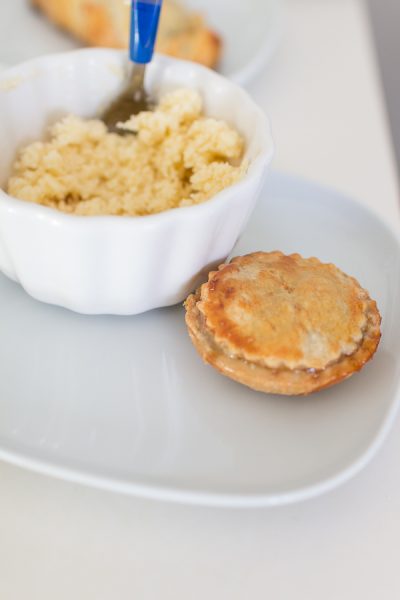 To add simply pry the top off with a knife, add a small (or in Luke's case a giant) amount of brandy butter and replace the top of the pie. The brandy butter will melt with the warmth of the filling and it makes for a wonderful, buttery mouthful.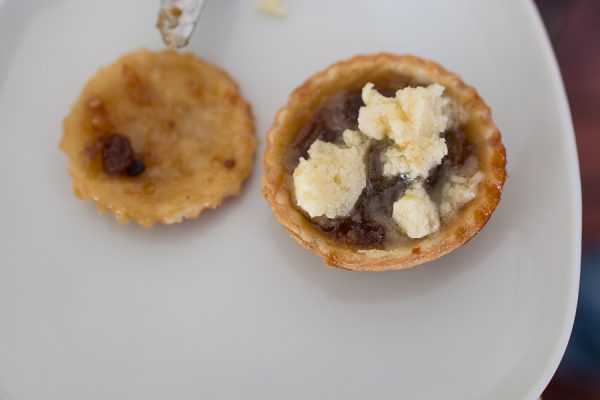 It is so delicious and rich.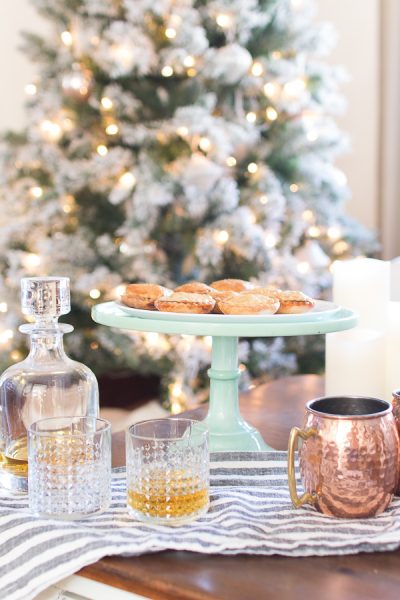 I love mine with tea but you can serve them with brandy, whisky, cocktails or port.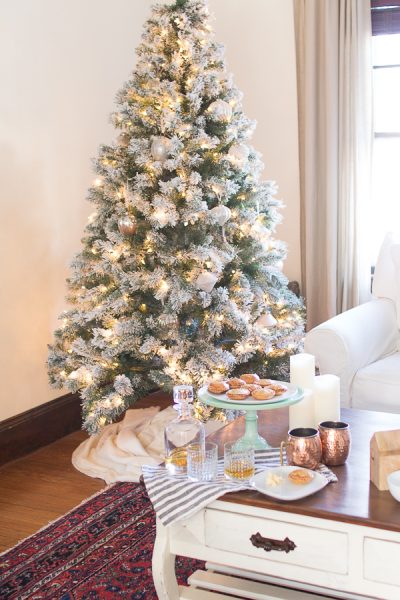 We so enjoyed making these together and sharing this little English tradition with all of you. Do you have any holiday traditions? Would love to hear what you do with your family.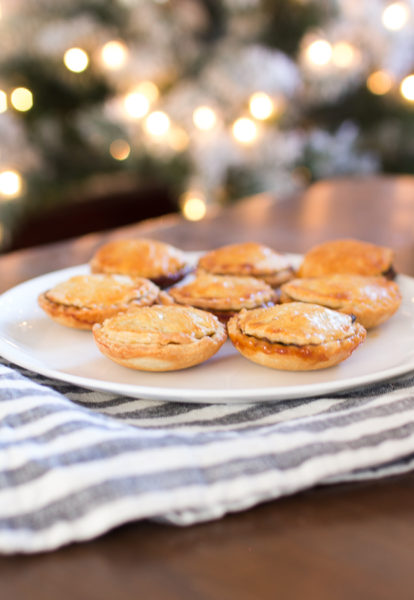 I hope you'll give our easy mince pies a try at home.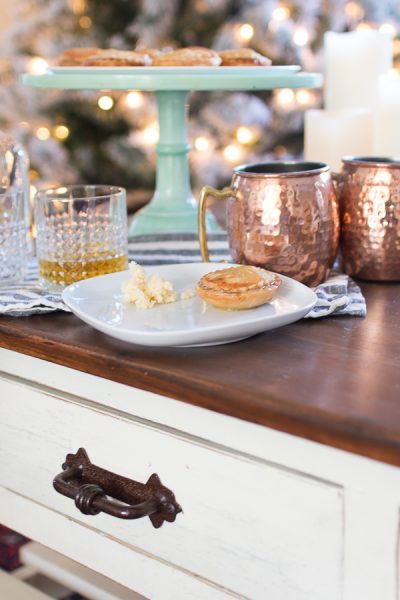 I think your family will love them. We need to make another batch for Santa and Christmas. 😉