Hi friends! Happy (almost 4th of July). I meant to pop in yesterday and share these portable parfaits with you, but we had a little incident. Well, a big incident. Conor broke his arm…. Sigh. The cast goes on tomorrow.
I had planned on sharing these easy portable parfaits! I have a feeling we're going to be making them a lot this summer!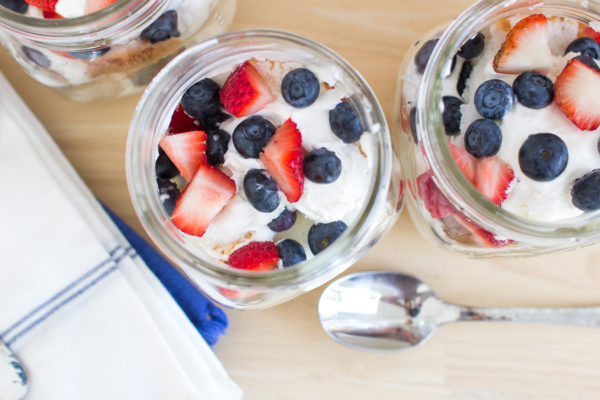 You may remember I shared this fun DIY Rustic Flag tutorial last week and I set it up a little celebration in the She Shed with lemonade with blueberries and these cute little desserts.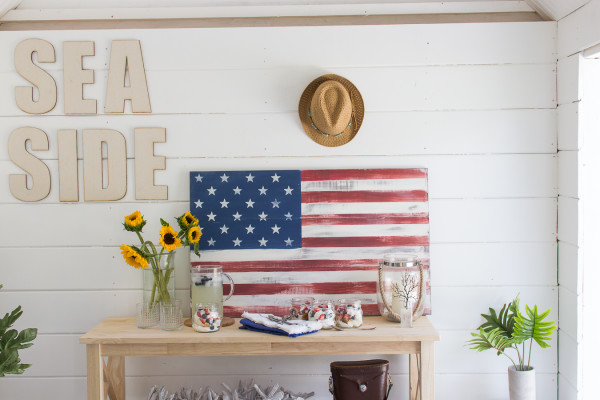 I can't believe how easy these are!
For me keeping it simple in summer is essential, I guess even more so now that we have a cast in the mix…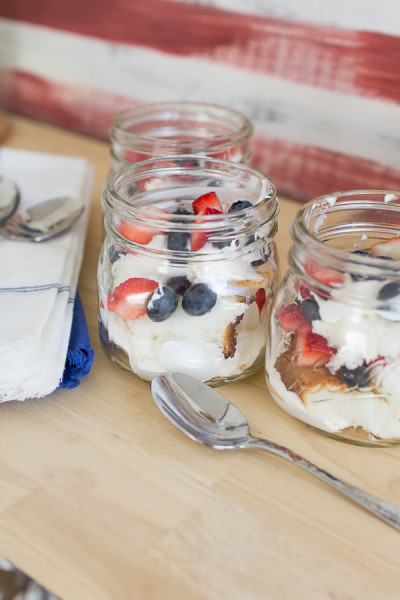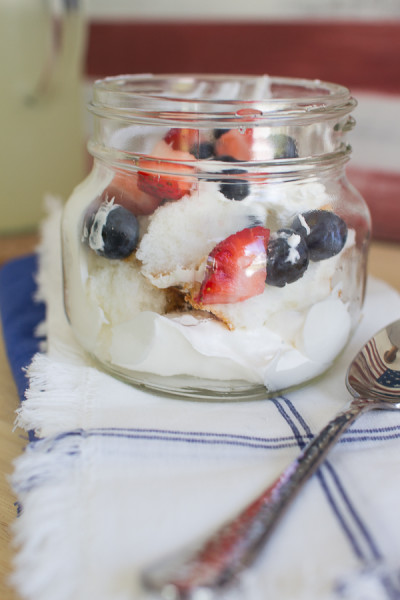 The great thing about these is they are portable. I got these mini mason jars at Target and filled them with deliciousness. You can bring these out on your deck or tote them along to a picnic or a 4th of July celebration.
We love using seasonal berries in our cooking during the warm summer months. These were from the supermarket but we plan on picking blueberries at a local farm a short drive from our home.
Here's what you need!

Portable Parfaits
An easy, portable dessert great for picnics and other celebrations. A quick layered parfait filled with berries.
Author:
Danielle Driscoll
Ingredients
Angel Food Cake (make your own or store bought)
Cool Whip
Blueberries
Strawberries
Instructions
Wash out your jars and dry them.
Allow Cool Whip to thaw and scoop into the bottom of the jars so that is the first layer.
Tear angel food cake into pieces and put on top of Cool Whip layer.
Wash berries and slice strawberries into quarters, place on top of angel food cake.
Repeat to create more layers.
The last two layers should be cool whip and then more berries.
Serve immediately or chill and bring to your picnic.
To keep it quick and easy, I just used store bought angel food cake, but you can make your own too. This was ready in 4 minutes. I actually made them and chilled in the fridge until I wanted to serve them.
My family loved the portable parfaits and were so surprised how easy they were to make!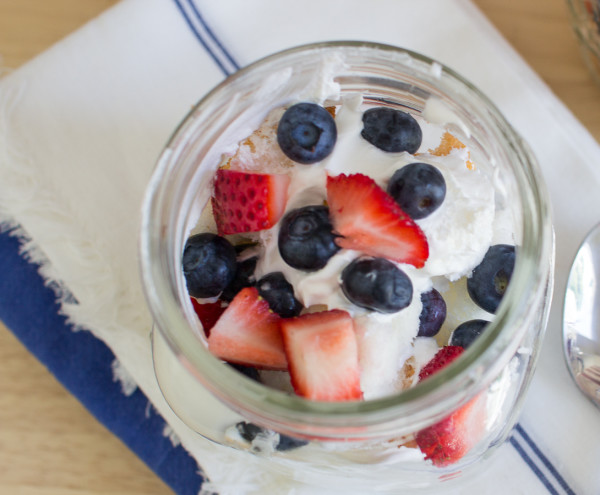 Cool and refreshing! The taste of summer in a jar! The cake is soft and light as is the Cool Whip while the berries add just the right amount of sweetness.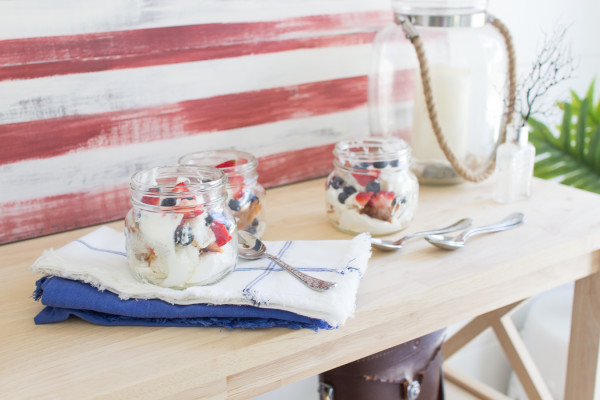 Will you try making them at home for your own celebrations?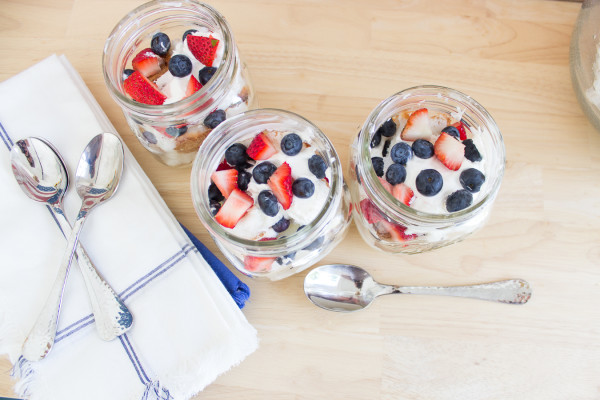 I hope so!

Sharing with: