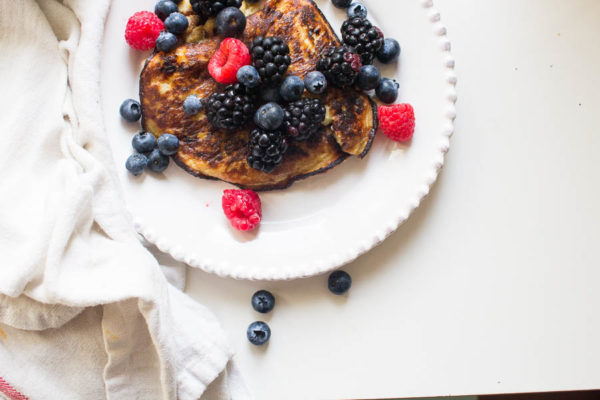 Luke and I had so much success doing the Whole30, we're actually back on it!  We pretty much stuck to it after finishing last spring and had pizza and wine here and there.  I got into a bikini on our trip to Spain which was my goal 😉 but in Spain, well, we ate and drank A LOT.
As you do, really?  I mean who's going to Spain and NOT eating Paella or tapas or sipping delicious wine.  The thing was we slowly slipped back into our old ways.
We're half way through the Whole30 and feeling great!  Most morning we have veggie omelettes or homemade sausages but I've added Paleo Pancakes into my breakfast rotation.
These pancakes are fabulous and fresh!
Luke isn't a fan of banana, so won't try them but if you like banana I highly recommend this delicious breakfast treat.
This is all you need to create this recipe: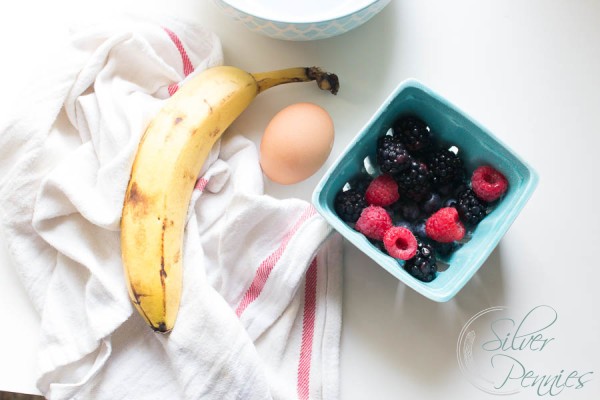 Oh, and a dash of cinnamon and some coconut oil.
All you need is a few minutes and you'll swear you're having a decadent breakfast.

Here's the recipe –

Paleo Pancakes
An easy paleo breakfast recipe that is ready in minutes and only uses a few ingredients.
Author:
Danielle Driscoll
Ingredients
Tablespoon Coconut Oil
Banana
Egg
Pinch of Cinnamon
Berries (Strawberries, Blueberries, Blackberries)
Instructions
Heat a coconut oil in non stick pan on medium heat.
Mash banana then add an egg and a pinch of cinnamon and beat together.
Pour mixture into pan. (Be sure to keep an eye on it because the sugar in the banana can cause it to burn).
Once you see the edges beginning to brown flip your pancake.
Serve on a plate with berries and savor.
It is so delicious and 
easy
! I couldn't believe it. The banana pancakes and the berries taste so sweet you won't even miss maple syrup.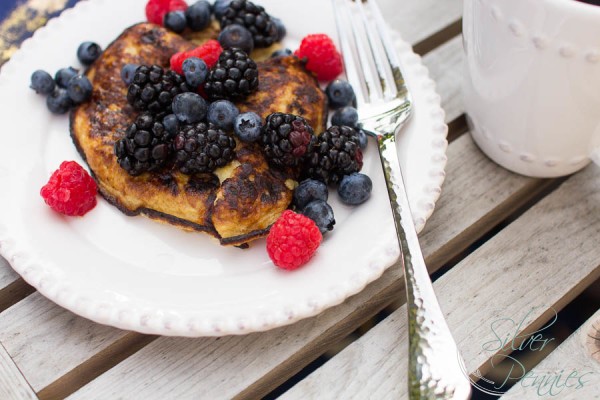 The other thing that has been sweet is the weather!  I was outside in November in 60 degree heat. Not normal here in Massachusetts, but I was happy to celebrate warmer than normal temperatures. Lots of rain now though and I'm sure snow soon.

Will you try my Paleo Pancakes?
Sharing with: