My easy buffalo chicken meatballs are perfect for dinner or entertaining. They'd also be perfect for the big game!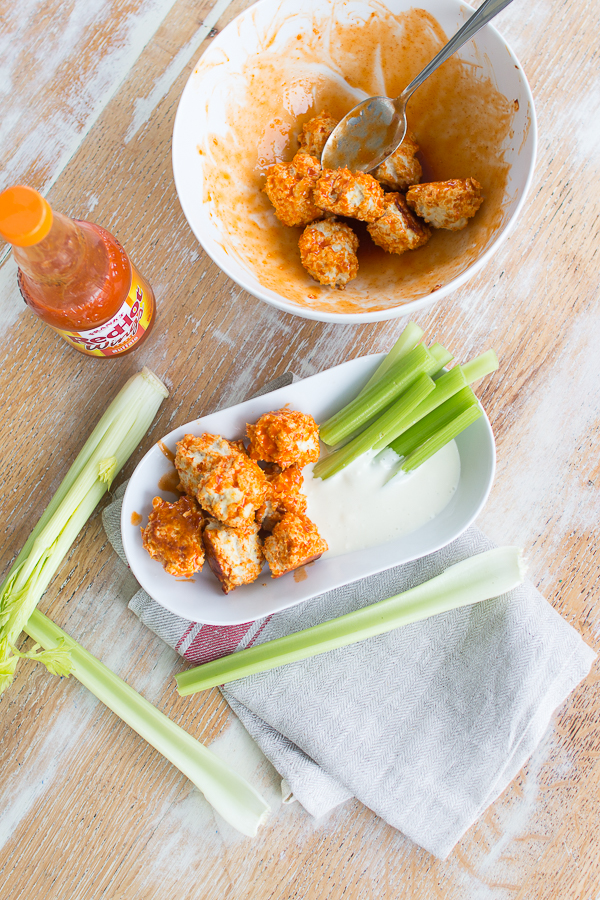 Well, I had to mention the game as we're rooting for the Patriots!
My kids LOVE meatballs. It all stems from my mom making them meatballs most weeks when John was younger. His favorite meal is meatballs and spaghetti, closely followed by meatball subs 😉
When we were in NYC in November we went to the Meatball Shop. We went thinking, well, John will like it. Oh, my goodness, it was such an amazing restaurant with so much style and probably the best meatballs (sorry, mom). Okay, not as good as my mom's meatballs but close. You could get all kinds of meatballs and say if you wanted them on mashed potatoes or over pasta. They also had make your own ice cream sandwiches. We all really loved it and will definitely go back again when we're in NY. On the menu was Buffalo Chicken Meatballs and boy, were they good. We got a craving for them the other day so this is how we made ours.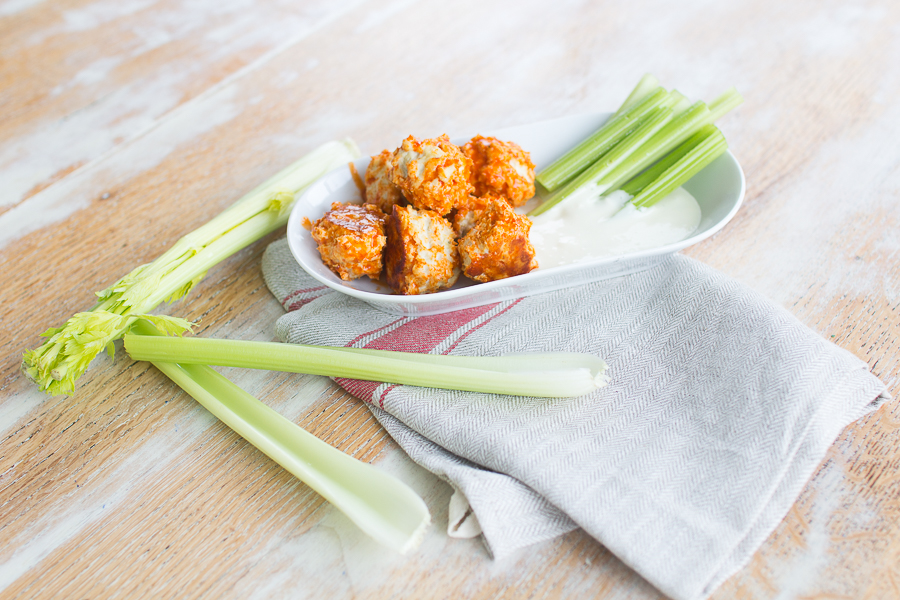 Easy Buffalo Chicken Meatballs
This post contains a few affiliate links, you can read my full disclosure policy here.
Ingredients
Method
Preheat oven to 350 degrees F. While the oven is heating mix together your ground chicken, beaten egg, panko breadcrumbs, pepper and salt. You can add other herbs if you'd like but I knew my kids wouldn't eat the meatballs if they saw green in them 😉 I find it easiest to mix the meat with my hands.
Spray baking sheets with cooking spray and create small balls (cocktail size) with your chicken mixture.
Bake in the oven for 30 minutes, until lightly golden. Make sure the chicken is cooked thoroughly. The internal temperature should be 165 degrees F.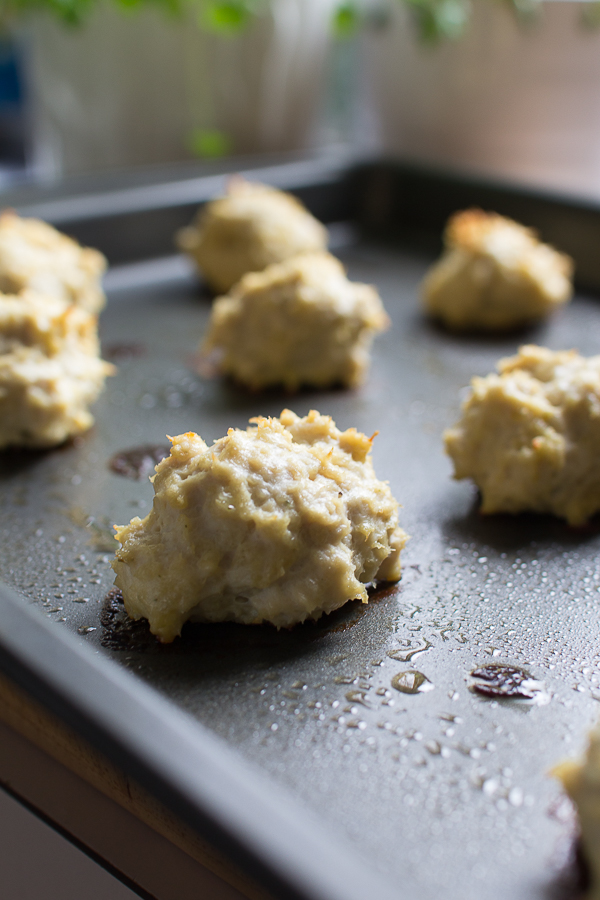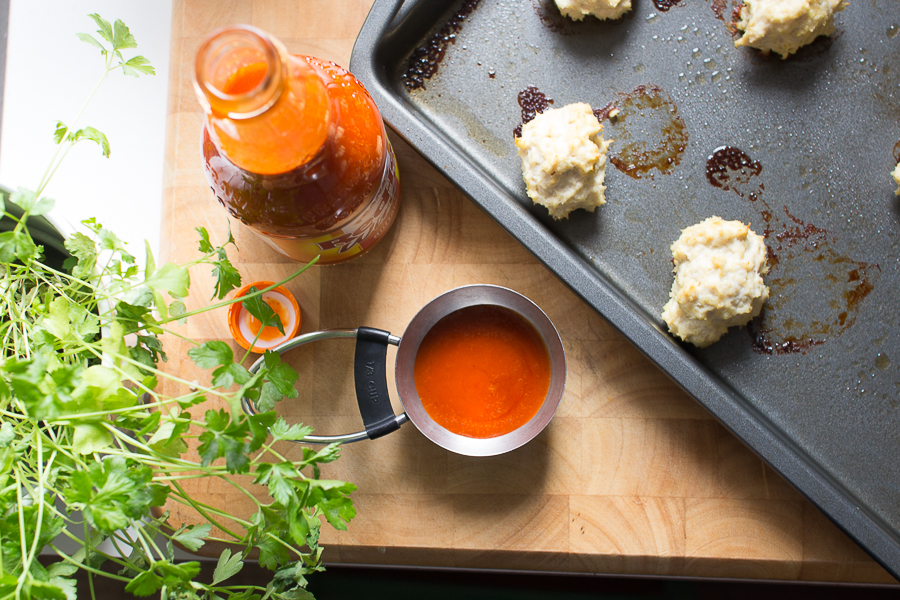 Toss the meatballs with 1/3 C Frank's Red Hot Buffalo Sauce (or more if desired).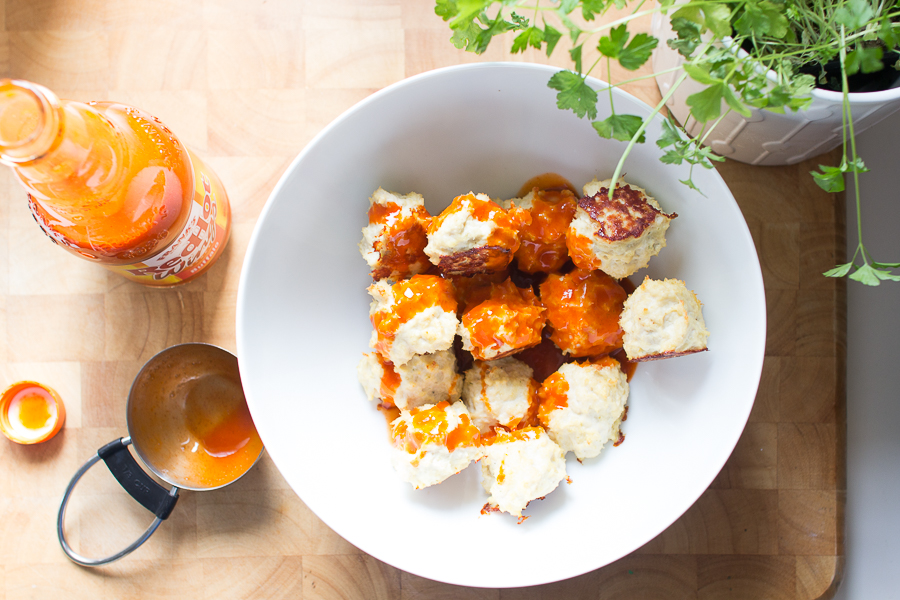 Chop some celery and serve immediately.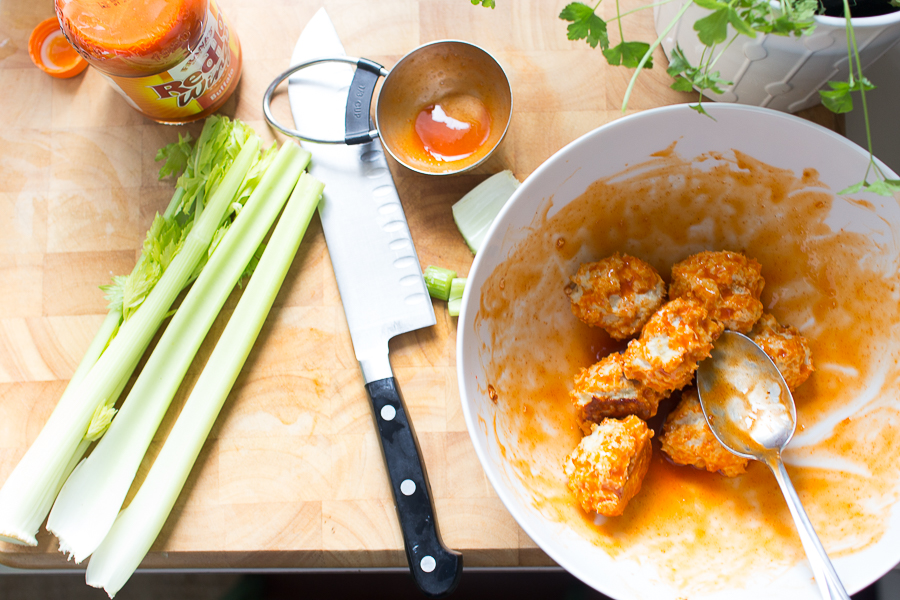 I served ours with low fat blue cheese dressing and fresh celery.
You guys, this is soooooo good. It also makes a really yummy and easy lunch or dinner. Our kids LOVED it so much.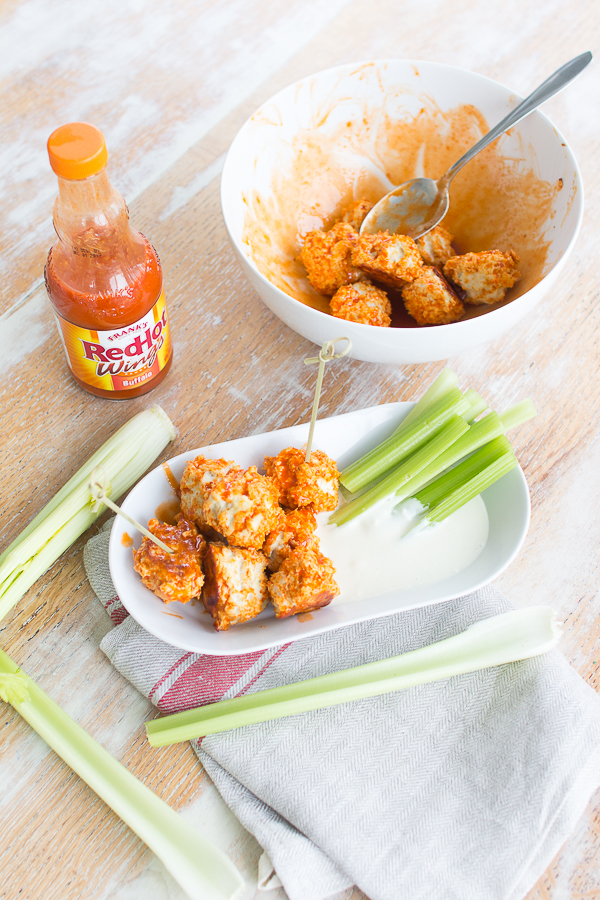 I served the buffalo chicken meatballs in this shallow dish from Ikea, the tea towel is also from there. We like them swimming in sauce and the toothpicks add an elegant twist. They are twisted bamboo and biodegradable.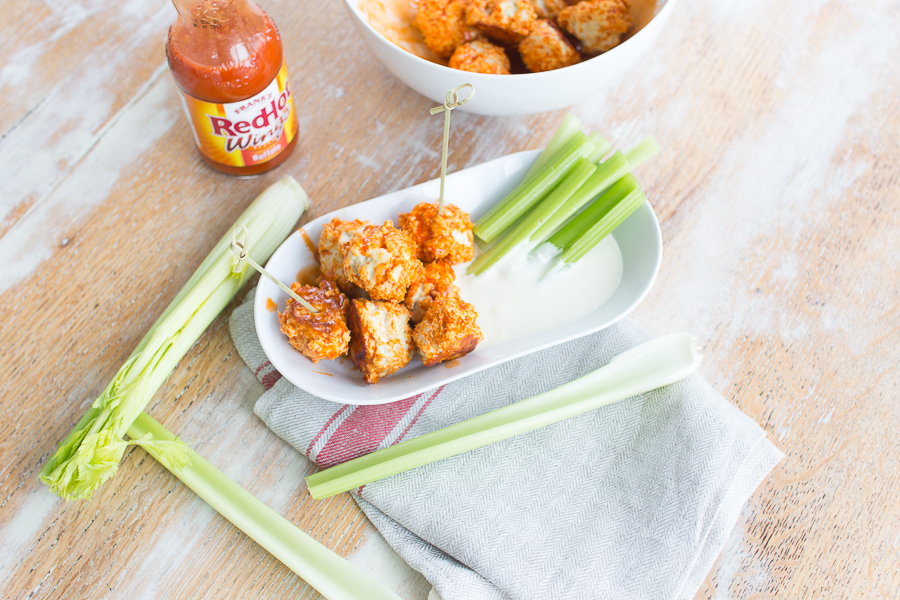 Do you think you'll make these for the Super Bowl or your next gathering?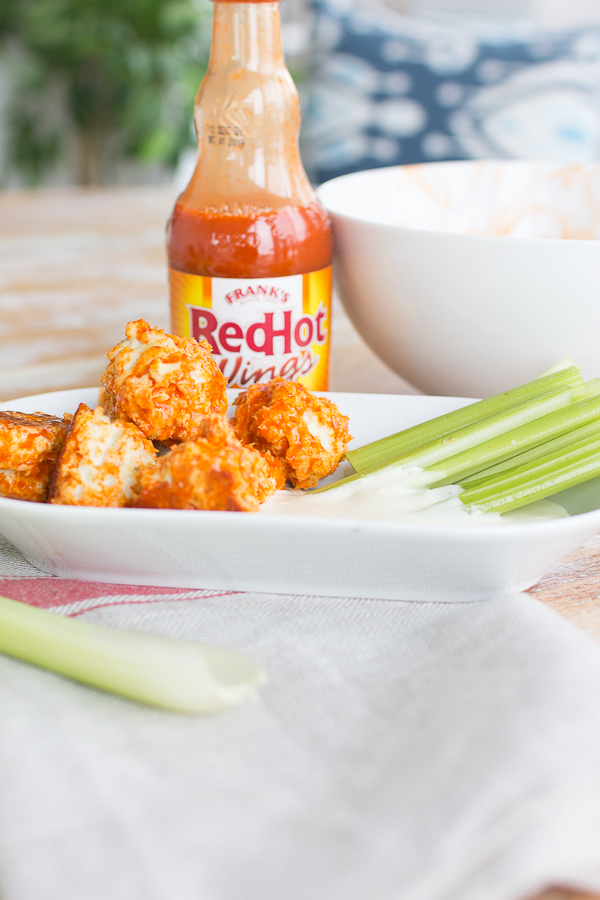 If you're hosting you might also like these easy entertaining recipes: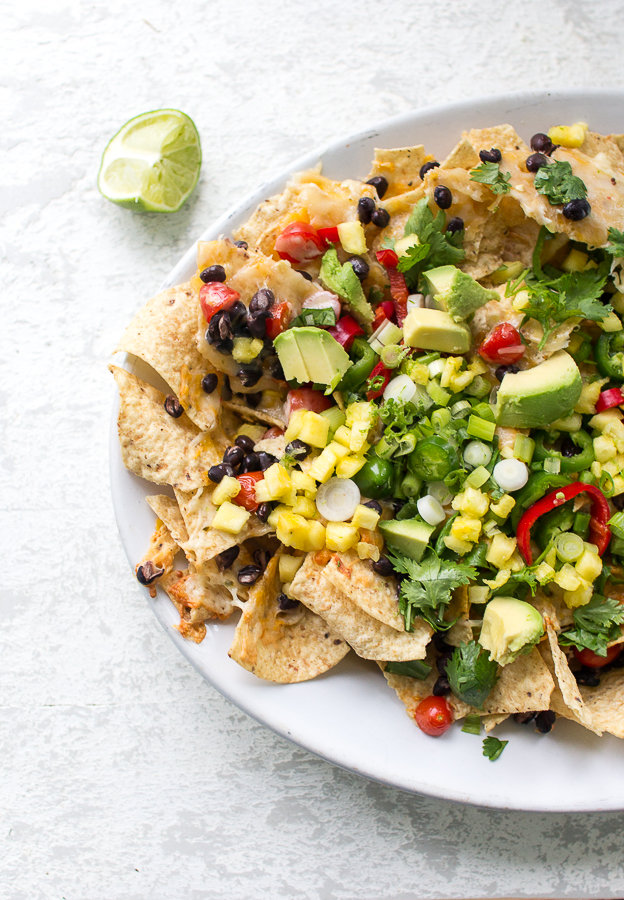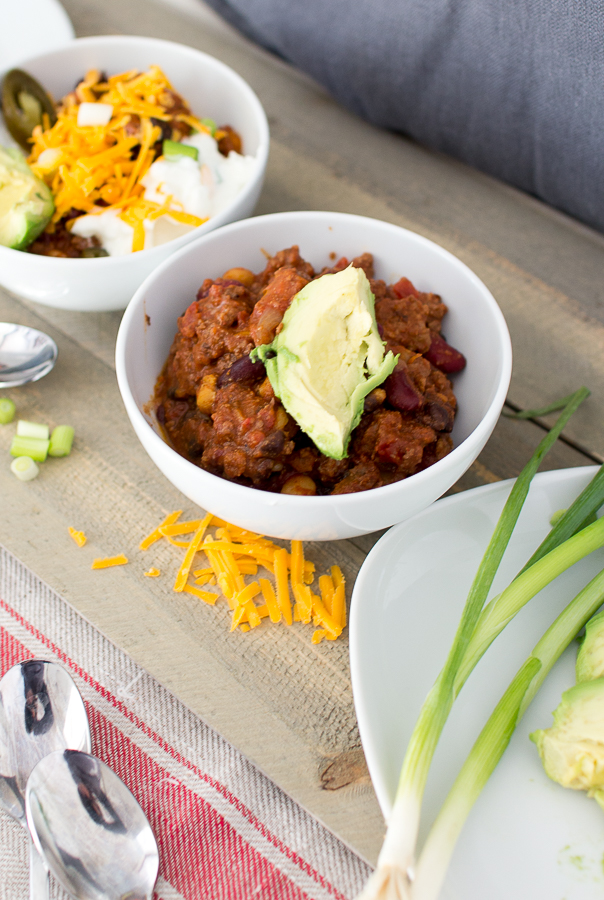 Beef and 3 Bean Chili with Chili Bar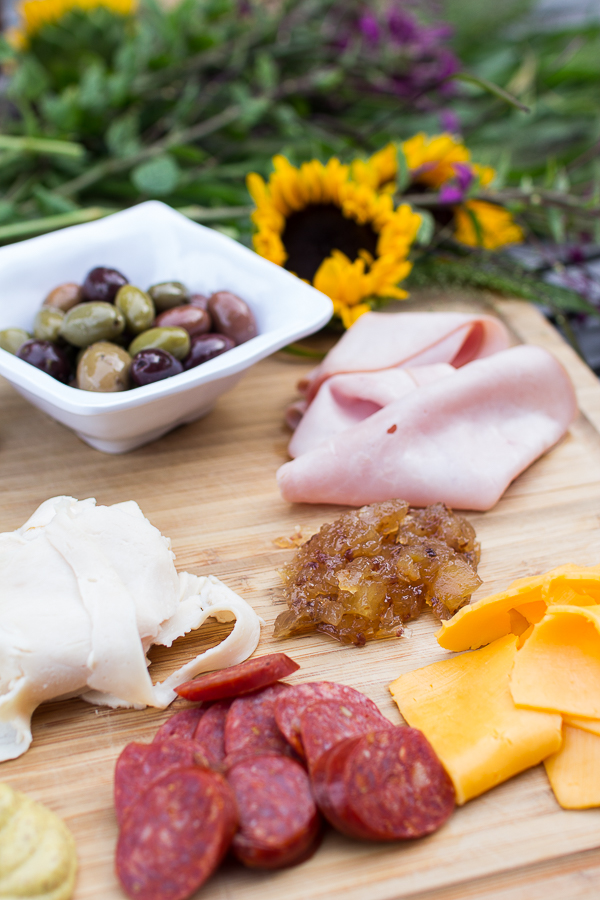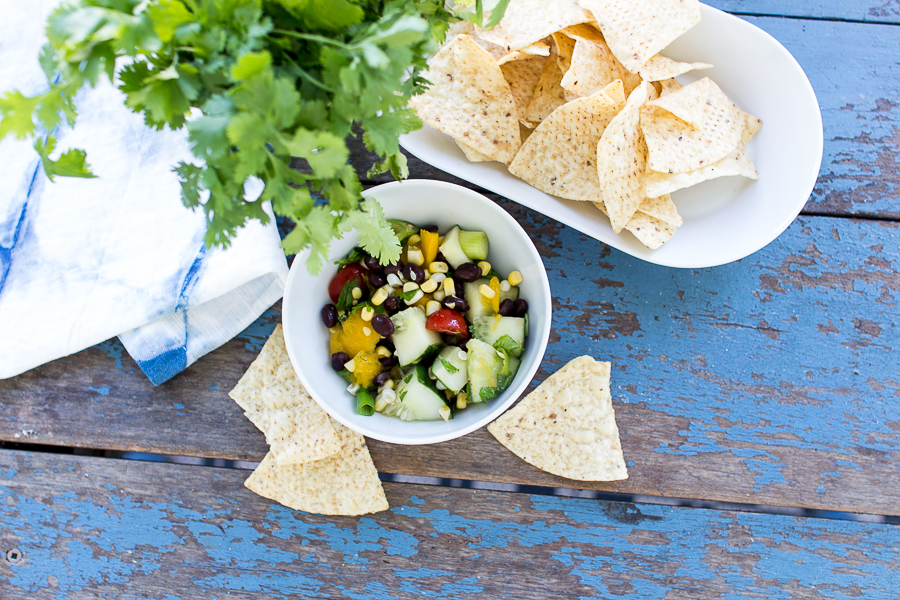 You might want to pin this for later: